20 Best Family Beach Vacations
We may earn a commission from affiliate links ()
Families planning their next beach holiday have a wide variety of destinations to choose from, whether looking for an inexpensive family vacation spot or the ultimate tropical vacation. There are many great options in the US, from the Outer Banks on the continent's East Coast to the shores of Hawaii.
Those looking for a truly exotic beach vacation can venture to the distant islands of Thailand or Fiji, or enjoy an unforgettable time on the Greek island of Corfu.
The best family beach destinations are those with plenty of things to do beyond the shoreline, from amusements for younger kids to activities for teens.
For the top places to visit, read our list of best family beach vacations.
1. San Diego, California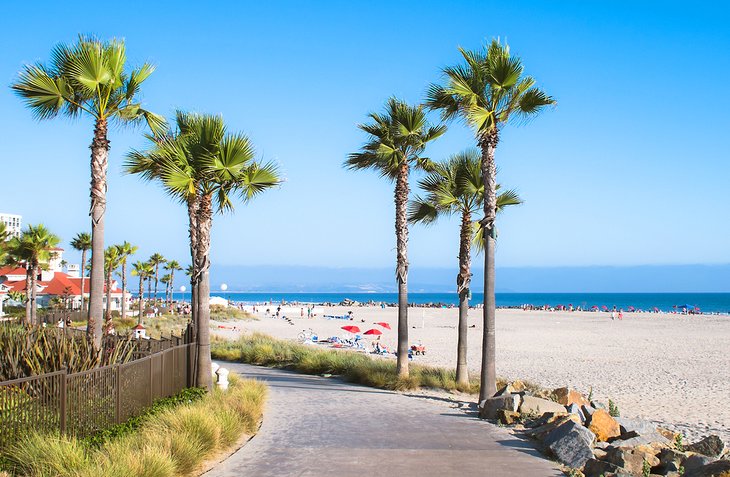 There are so many things that make San Diego one of the best places to visit with kids, and its 70 miles of beautiful beaches have a lot to do with that. The most popular family beach is Pacific Beach, also known as The Strand. Visitors can find everything they need on this two-mile stretch of beach, from equipment rental shops to restaurants, as well as restrooms, lifeguards, and showers.
Belmont Park is a great option for those looking for a seaside amusement park, with rides ranging from kiddie-friendly to thrilling.
La Jolla Shores is another beach that's popular with both tourists and local families, and it's especially well-known as a great place to learn how to surf and SCUBA dive. Families can learn more about life beyond the beaches at the Birch Aquarium in La Jolla, home to a variety of species native to the Pacific Ocean, including a large coral reef aquarium.
San Diego's Sea World has a variety of ocean life, including dolphins, sea lions, and orcas, as well as a range of rides and other aquatic-themed amusements.
Even the most dedicated beach lovers will want to take a day to meet the animals at the San Diego Zoo, one of the city's top family attractions, which is home to more than 3,700 animals. Animal lovers can also visit Safari Park, located nearby in Escondido, which features giraffes, lions, and other African mammals within an authentic habitat.
2. Providenciales, Turks & Caicos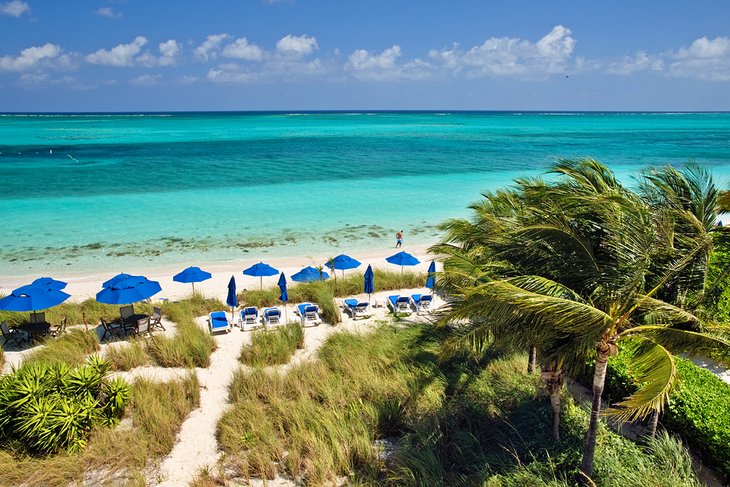 Also known as Provo, this island is home to one of the Caribbean's most beautiful beaches, Grace Bay Beach. This eight-kilometer beach is lined with incredibly soft white sand and crystal-clear water, which is home to a coral reef full of tropical fish.
Grace Bay Beach lies within the Princess Alexandria National Park, a protected area covering over 6,500 acres of coastal and marine habitats. The park is also home to an iguana sanctuary on Little Water Cay (also known as Iguana Island), as well as wetlands including Mangrove Cay. Visitors can explore the area via paddleboard, sailboat, or kayak, and several tour operators offer snorkeling excursions that explore more remote areas.
3. Phuket Island, Thailand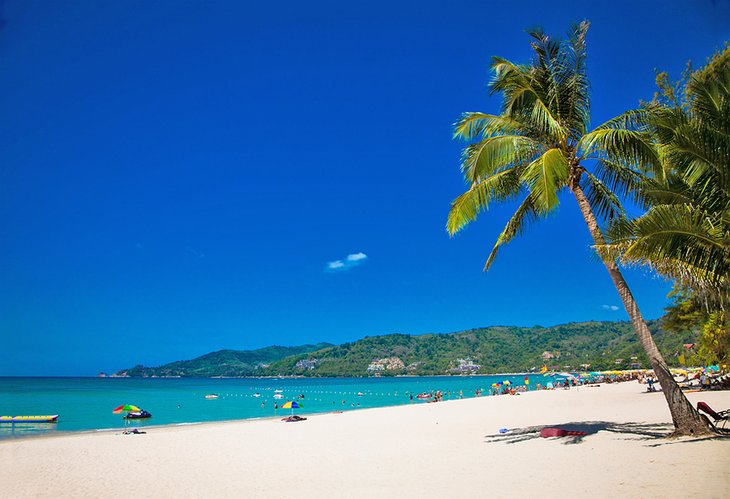 For the ultimate tropical family vacation, head to Phuket Island, located off the western coast of southern Thailand. This is where you will find some of Thailand's best beaches, from tourist-packed resort areas to smaller coves that can only be reached by boat.
The island's biggest beach is Patong Beach, a lively place with many hotels to choose from and plenty of restaurants and shopping. Another hot spot is Nai Harn Beach, popular with families because of the good range of amenities within walking distance of the beach.
4. Waikiki, Hawaii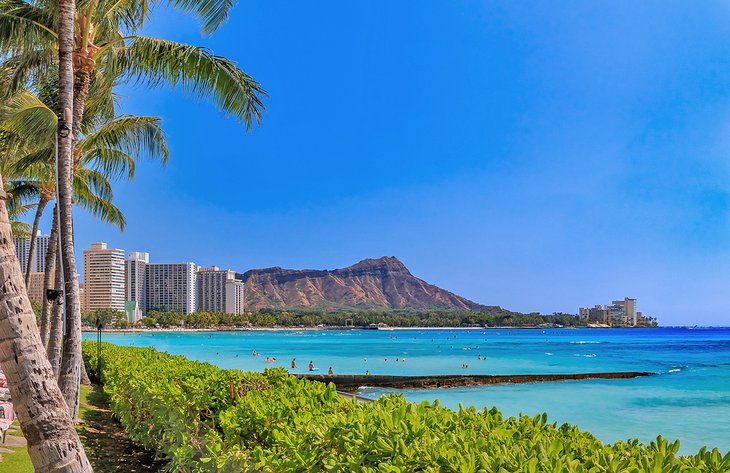 One of the most famous beach resorts in the world and one of Hawaii's top beaches, Waikiki is a perfect family holiday beach destination located in one of the most beautiful places on Earth.
Waikiki consists of several beaches that sit along the southern shore of the island of O'ahu in the heart of Honolulu, home to major tourist attractions like Pearl Harbor and the USS Missouri Battleship, as well as natural attractions like Diamond Head State Monument.
Nearly all the beaches in Waikiki are great for families, and many of them are considered an excellent spot to learn how to surf thanks to gentle waves. There are plenty of rental shops where you can find boards and other water sports equipment.
5. Costa Adeje, Tenerife, Canary Islands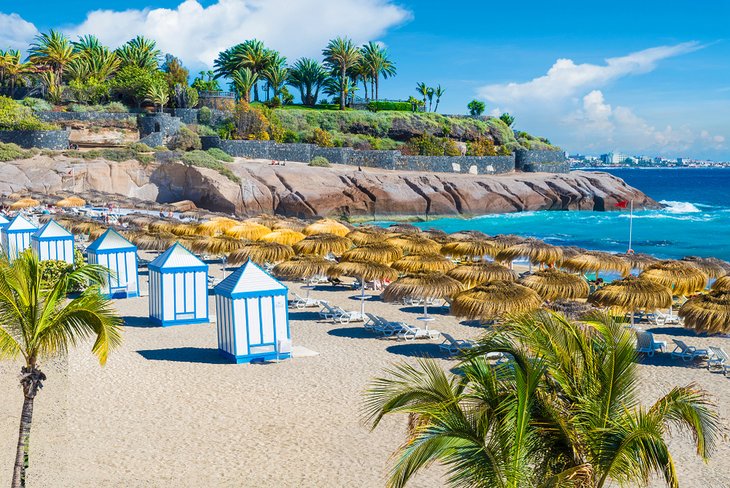 Located on the southwestern coast of Tenerife in Spain's Canary Islands, the Costa Adeje is home to several top beaches and a plethora of family resorts. Playa del Duque is the most popular beach, located within walking distance of two shopping centers and plenty of restaurants, and Playa Fañabé is nearby, both located in Adeje.
Both beaches have been awarded the Blue Flag for cleanliness and have on-site rest and shower facilities, as well as accessible ramps for wheelchairs and strollers. There are also on-site vendors who offer chair and umbrella rentals, as well as a variety of water sports equipment.
The town of Adeje is also home to two water parks, Aqualand and Siam Park, which are located near the beach, as well as Jungle Park, a zoo that is home to a variety of animals including penguins, primates, big cats, and more.
6. Outer Banks, North Carolina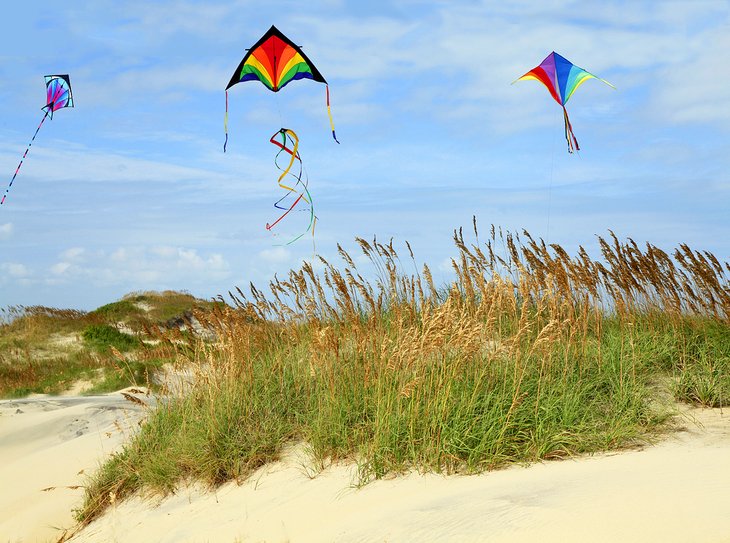 The barrier islands along the coast of North Carolina are known collectively as the Outer Banks, and they are home to an abundance of beaches, small coastal towns, and many natural and historic attractions.
Cape Hatteras National Seashore is the area's best-known tourist destination, popular with families for its variety of things to see and do, including 70 miles of public beaches.
In addition to sightseeing cruises and the historic Cape Hatteras Lighthouse, Hatteras Island is home to the Graveyard of the Atlantic Museum. This museum will interest all ages, featuring artifacts from over 2,000 shipwrecks, as well as exhibits on real-life pirates and legendary ghost ships.
7. Nassau, Bahamas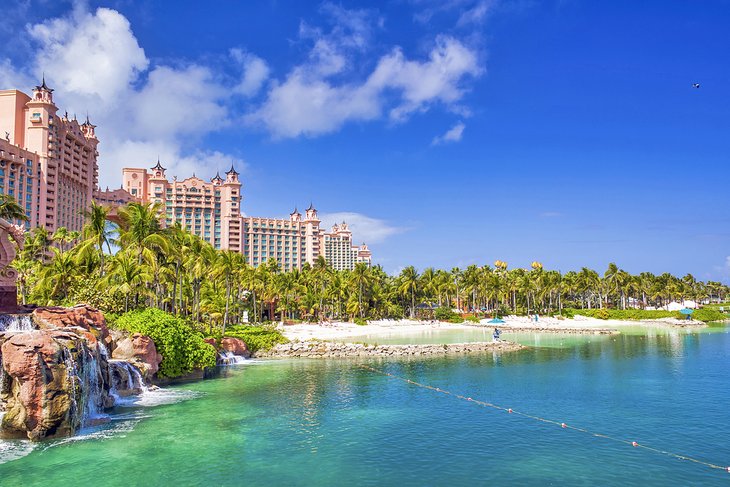 Nassau is one of the best-known islands in The Bahamas, both a popular cruise ship port and resort destination. Nassau's Paradise Island is home to the biggest resorts, as well as a great shopping and dining complex, Marina Village. No matter where you stay, tourists can visit many of the attractions on the grounds of the bigger hotels, like the Versailles Gardens and French Cloister.
8. Arenas Del Mar, Costa Rica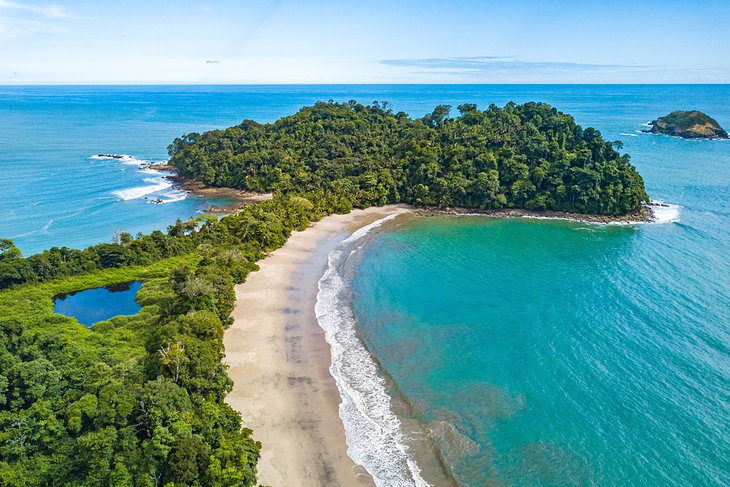 Costa Rica offers everything a family could want in a dream beach vacation, from stretches of white sand to adventures into the nearby rainforest. It is also a top destination for eco-conscious tourists, with a large number of resorts dedicated to sustainability and preserving the ecosystems that make this such a beautiful place.
Arenas del Mar is located on the western shore of the country, facing the Pacific Ocean, with the beach's eastern border made up of forests known for their population of sloths. It is also close to the Parque Nacional Manuel Antonio, which offers numerous hiking and wildlife viewing opportunities.
9. Virginia Beach, Virginia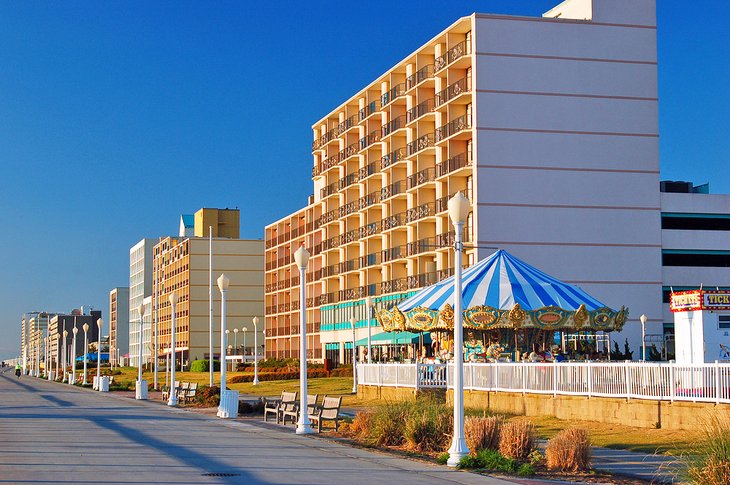 Virginia Beach is a family favorite among East Coast beach vacation destinations thanks to its variety of things to see and do with kids, both on the beach and off.
The majority of hotels line the stretch of oceanfront unofficially known as "Resort Beach," and the three-mile Boardwalk sits between them and the water. Just on the other side of the hotels is Atlantic Avenue, home to a variety of beach shops, restaurants, and other amenities.
A great rainy-day option for families is the Virginia Aquarium and Marine Science Center, home to sea turtles, sharks, otters, and a variety of marine life, as well as a walk-through aquarium tunnel. There is also a dinosaur exhibit and a movie theater.
10. Perhentian Islands, Malaysia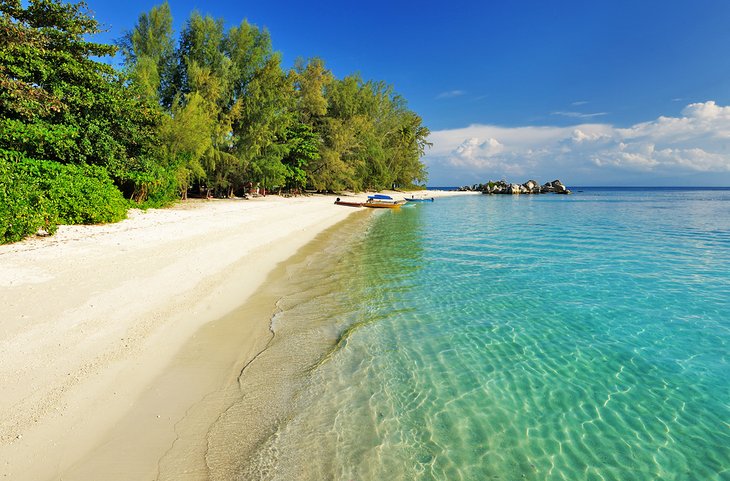 The Perhentian Islands are located off the northeastern coast of Malaysia, best known for having some of the best beaches in the country. The islands are also home to extensive coral reefs, which attract snorkelers and SCUBA divers. Tourists have many resort options on the two main islands, and can explore the smaller uninhabited islands via tour.
The Alunan Resort is an excellent option for families, offering rooms and suites with plenty of space, including a sitting area and private balcony. Guests can also enjoy use of the private beach and water sports equipment, including snorkeling gear to explore the coral reefs. These reefs have been "adopted" by the resort as part of conservation efforts to restore the delicate ecosystem.
11. South Padre Island, Texas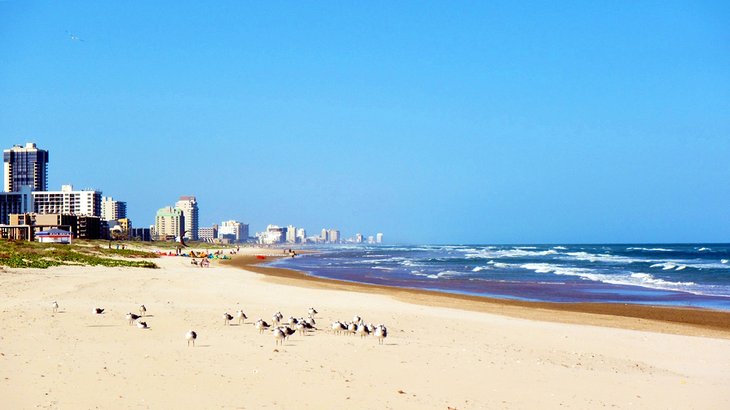 The only tropical island in Texas, South Padre Island is the perfect place to visit for a low-key family beach vacation in the Gulf of Mexico. One of the top activities here is sandcastle building, and there are several places right on the beach that offer lessons for all ages, so you can go home an expert.
Although you won't find packed crowds on the beach, there are plenty of things to do here with the kids when they tire of swimming, paddleboarding, and surfing. The beachfront area is full of restaurants with live music that everyone can enjoy, and visitors will find a variety of unique activities, like art classes among the shops and weekly markets. Several resorts on South Padre Island make for a great family vacation.
12. The Algarve, Portugal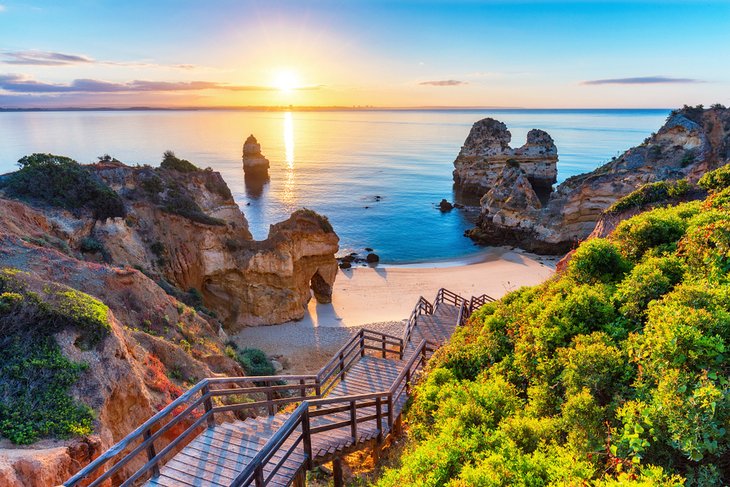 The Algarve is home to many of Portugal's best beaches, home to a fantastic Mediterranean climate and a wide selection of family resorts for the ultimate holiday. Located on Portugal's southern coast, the beaches of the Algarve range from a landscape of sprawling dunes to swaths of sand with dramatic cliffs as a backdrop.
One of the largest Algarve beaches is Falésia Beach, occupying almost six kilometers of cliff-lined sandy beaches that stretch from Olhos de Agua to Quarteria. Thanks to its size, this beach has plenty of space to spread out and enjoy the beach undisturbed, but those who prefer to have amenities close will find plenty of resort options overlooking the water.
13. Ocean City, Maryland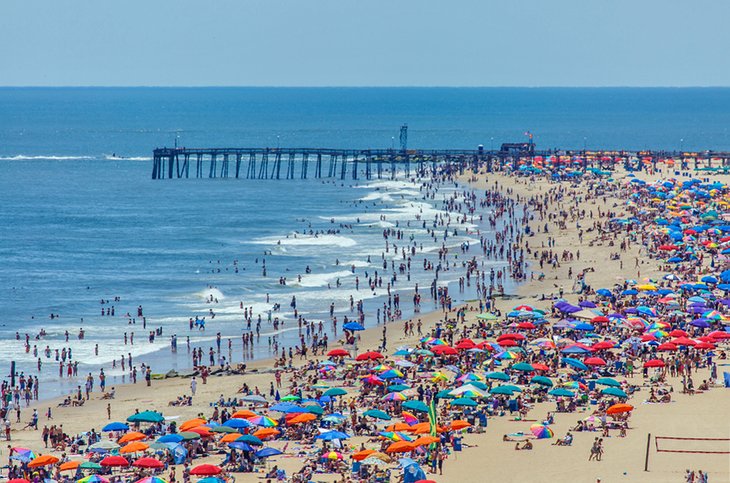 Ocean City is a smaller beach town on the East Coast, perfect for a laid-back family beach vacation with younger kids. All the beaches here, 10 miles total, are free and open to the public, and families on a budget will appreciate the relatively low prices at most of the area hotels and resorts.
Getting around with little ones is extra easy here thanks to an inexpensive tram system that traverses the beach area, allowing visitors to explore easily.
14. Corfu, Greece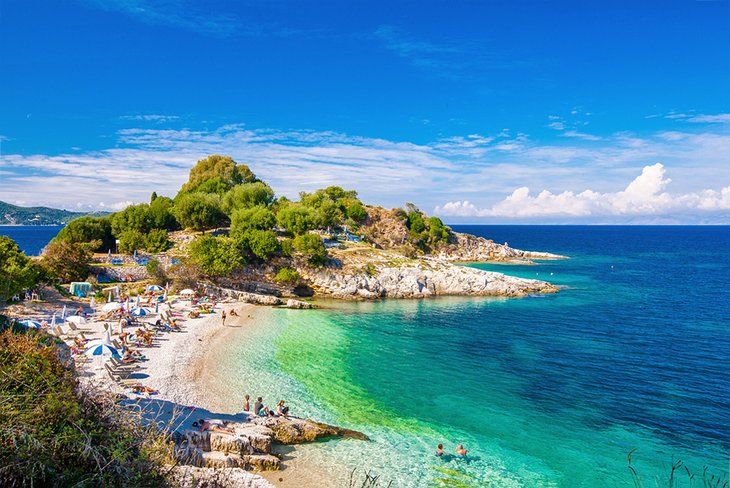 The beautiful Mediterranean island of Corfu is one of the most popular Greek islands, known for its soft-sand beaches and historic Greek sites. Many of these can be found in Corfu Town, a UNESCO-listed seaside town that is home to two 16th-century fortresses, the expansive Esplanade, and several historic churches.
15. Myrtle Beach, South Carolina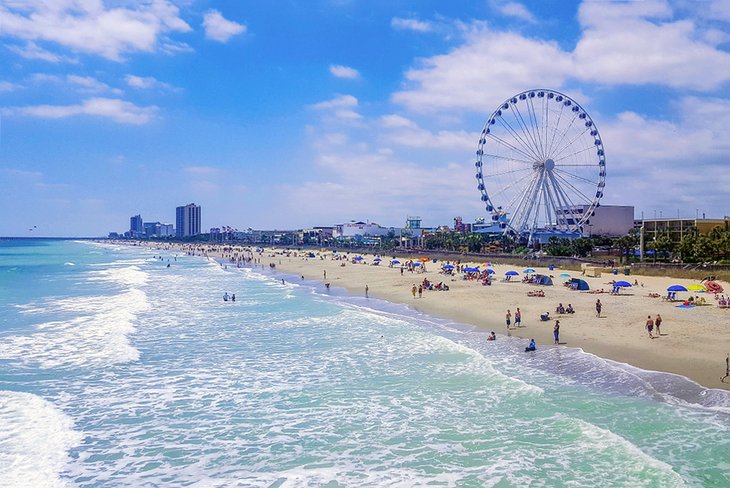 Myrtle beach is well known as a popular East Coast spring break destination, but it's also one of the best vacation spots for kids, teenagers, and families thanks to its wide variety of entertainment options and activities. There are plenty of beachfront hotels to choose from, many of which are close to the Myrtle Beach Boardwalk, home to the Skywheel and other fun amusements.
16. Mamanuca Islands, Fiji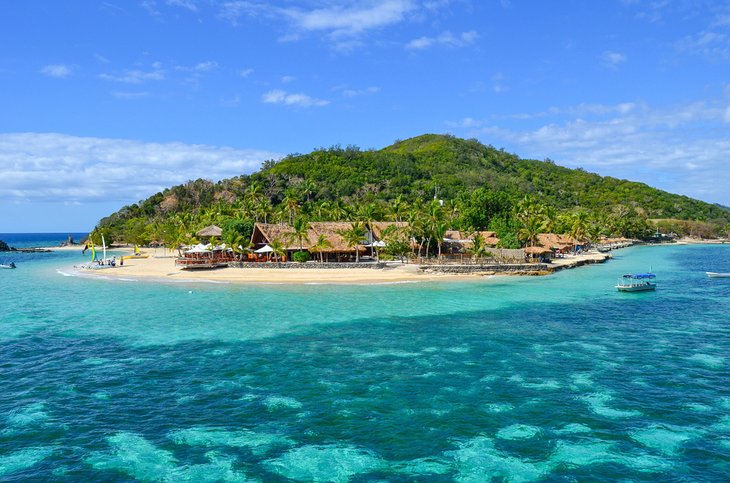 The South Pacific islands of Fiji offer such a wide variety of family beach destinations, it's hard to pick just one. But the Mamanuca Islands are where it's at for those who want near-perfect weather and seemingly endless white-sand beaches. These islands are particularly well-known for their coral reefs and idyllic tropical beauty, and have plenty of resorts to choose from.
17. Cocoa Beach, Florida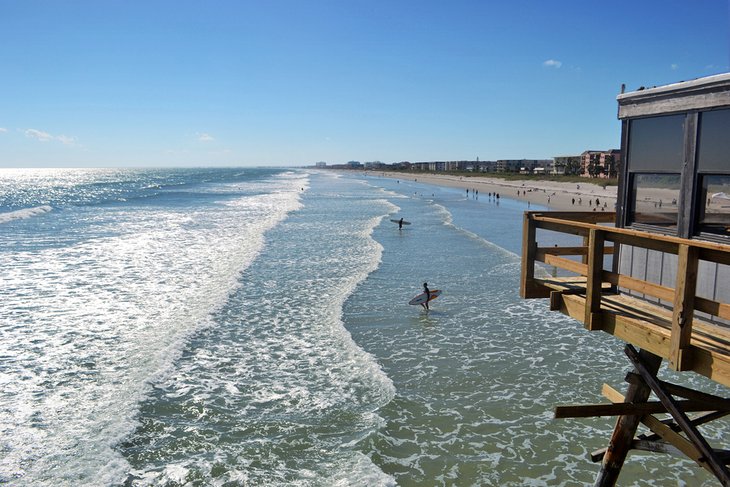 Sitting on the Atlantic coast of Florida near Cape Canaveral, Cocoa Beach is an excellent option for families with kids of all ages. Younger kids can swim safely thanks to its shallow waters, and families can easily find lessons and rentals for boogie boarding, surfing, and even jet skiing for older kids and teens.
Nature lovers will want to spend some time with the manatees, easily spotted on coastal kayaking tours, as well as other wildlife, including dolphins and birds.
Things to do in Cocoa Beach include the Eastern Florida State College Planetarium, which hosts a spectacular laser show that is a perfect rainy-day diversion, and plentiful shopping and dining in downtown's Historic Cocoa Village.
18. Punta Cana, Dominican Republic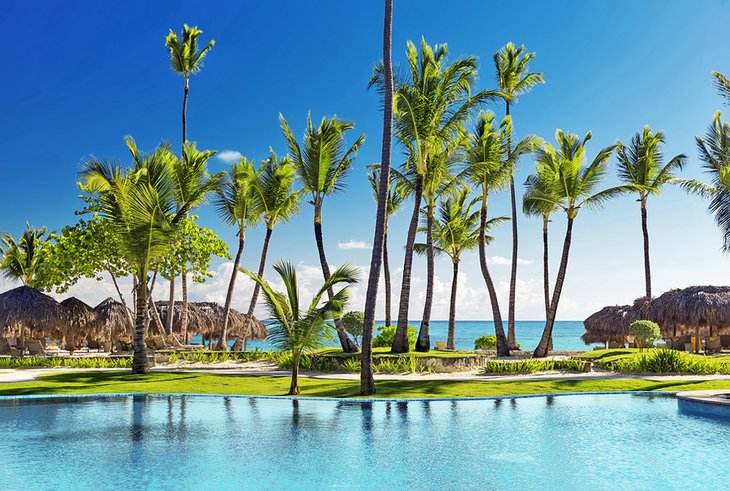 Bávaro Beach is the family-favorite in Punta Cana, a beautiful resort town that sits on the easternmost tip of the Dominican Republic. Families love the warm Caribbean water, which is calm enough for even the little ones to go swimming, and there are a good range of all-inclusive family resorts that sit right on the beach. Most of these offer kids' programs that give parents a chance to relax or take the older kids out parasailing or boating.
19. Destin, Florida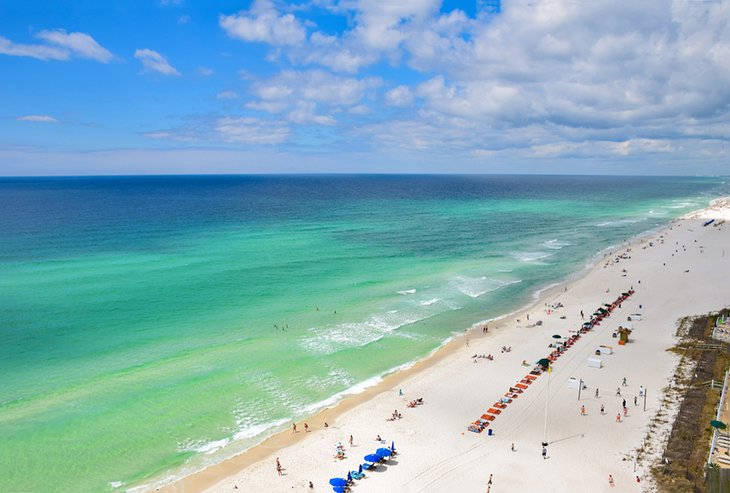 Once a relatively calm fishing town, Destin has become known for its excellent variety of family resorts. Destin is known for it's incredible white-sand beaches. It sit on the Florida panhandle, close to several conservation areas that are home to birds and other wildlife. There is plenty to do right on the shore, from sandcastle building lessons for the little ones to jet skiing and more exciting water sports for teenagers and parents.
Destin has a good variety of resorts, and if you are traveling with pets, you'll find plenty of pet-friendly hotels.
20. Shark Bay, Western Australia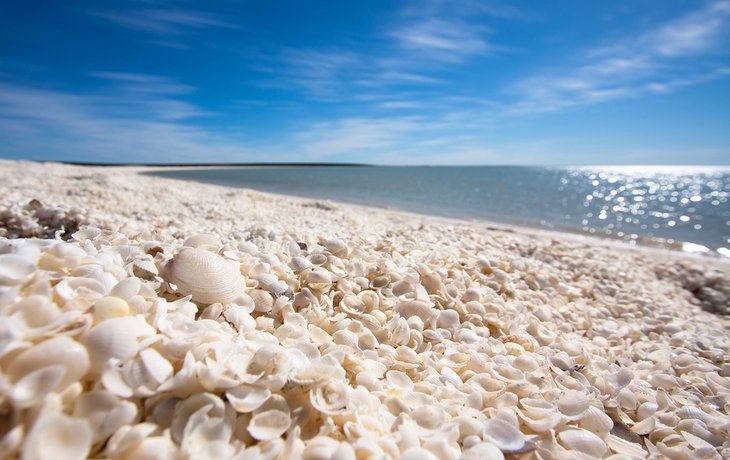 The Shark Bay World Heritage Area in Western Australia is home to some of the most fascinating shoreline attractions in the world. Shark Bay is a particularly excellent area for young swimmers, well-protected from the open ocean by peninsulas, and the water is also extra salty (hyper-saline), which makes swimmers extra buoyant.
The area's most impressive attraction is the Monkey Mia Conservation Park, located near Denham. Here, visitors have the unique opportunity to hand-feed wild dolphins in the bay, as well as observe other ocean life, including turtles, rays, and dugongs. Tourists may also see birds such as emus and pelicans along the park's stunning white-sand beaches and red sand dunes.
Shell Beach is also an extraordinary sight, a 70-kilometer stretch of shoreline that is made entirely of tiny shells left behind by the Shark Bay cockle. Another remarkable natural attraction is the Hamelin Pool, home to examples of some of the planet's earliest life, stromatolites. Visitors can observe these living fossils via a boardwalk that allows tourists to view them without disturbing the fragile life.