18 Best Places to Visit in the Caribbean
The Caribbean, with its nearly perfect tropical weather, beautiful beaches, turquoise water, and island breezes, is a top vacation destination almost year-round. There are thousands of islands throughout the Caribbean Sea that are popular places to visit for tourists, each with its own flair and appeal.
One of the reasons for the popularity of these islands is the range of all-inclusive resorts that make vacations easy. There are adults-only resorts, family resorts, and bungalows available for solo travelers.
In the Caribbean, it's easy to plan visits to several destinations on a single trip, whether you are island hopping on an excursion or taking a Caribbean cruise to multiple islands.
For help planning your vacation, read our list of the best places to visit in the Caribbean.
1. British Virgin Islands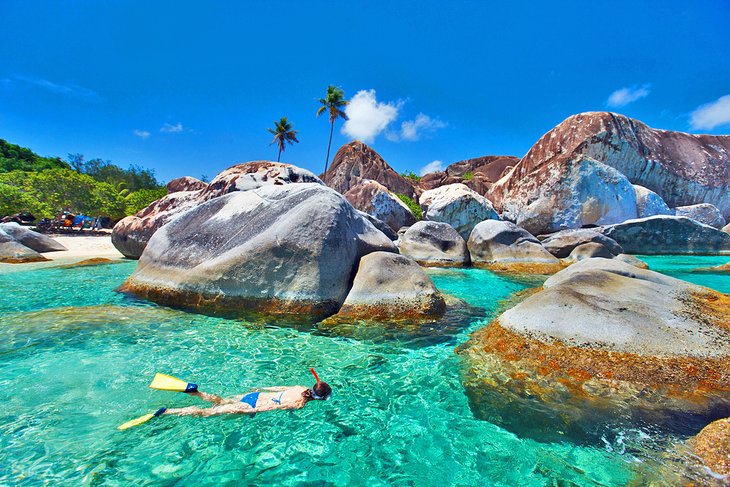 The British Virgin Islands are hands-down one of the best places to visit in the Caribbean. For starters, there are 60 islands that make up the BVI, so there is no shortage of places to explore, reefs to dive, and white-sand beaches to sink your toes into while on vacation.
The British Virgin Islands has a mix of tourists and enough activities and lodging to accommodate high-end luxury, all-inclusive preferences, and more rustic experiences.
Beaches are a big draw in the BVI, from the popular family-friendly Cane Garden Bay on Tortola island to the quiet and picturesque Deadman's Beach on Peter Island.
2. U.S. Virgin Islands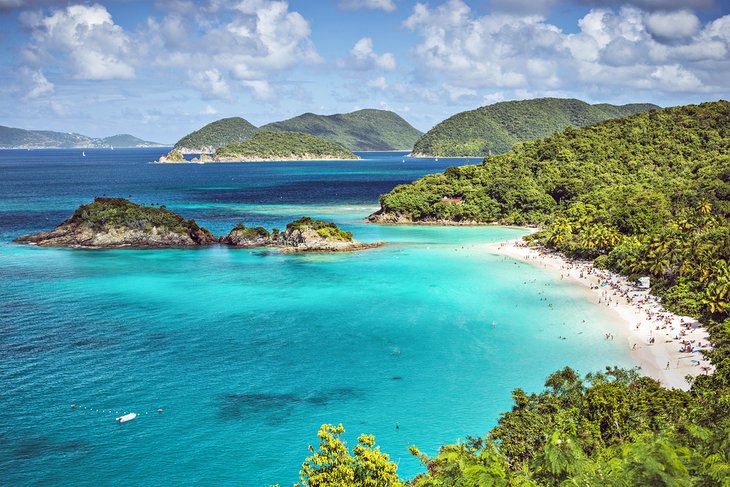 The U.S. Virgin Islands are top places to visit in the Caribbean because travel to them is easy, especially from the United States. The U.S. Virgin islands consist of St. Thomas, St. John, and St. Croix. It is easy to island-hop between the three for day trips.
St. Croix is the largest of the islands and attracts honeymooners and scuba divers to its waters. The island is only 22 miles long, with two cities and a nice cultural scene with artisans and architecture.
St. Thomas is the most diverse with regard to visitors, and it generally attracts couples and families to its beaches and cultural city center.
3. St. Lucia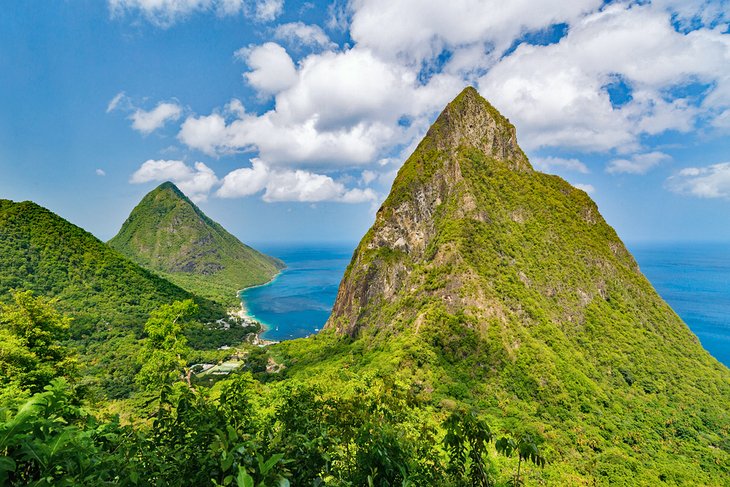 The tropical paradise of St. Lucia is one of the top honeymoon destinations in the Caribbean, and it is easy to see why. It has many posh resorts and is equally as relaxing as it is fuel for adrenaline junkies. The clean beaches are where most vacationers spend a majority of their time. Anse Des Sables Beach and Plantation Beach are two of the popular ones.
St. Lucia has many activities to take advantage of on the island, from ziplining through the rainforest to off-roading. It is a desirable island for diving trips and snorkeling excursions. The island has quiet natural beauty but it also has nightlife and restaurants in Rodney Bay.
4. Dominican Republic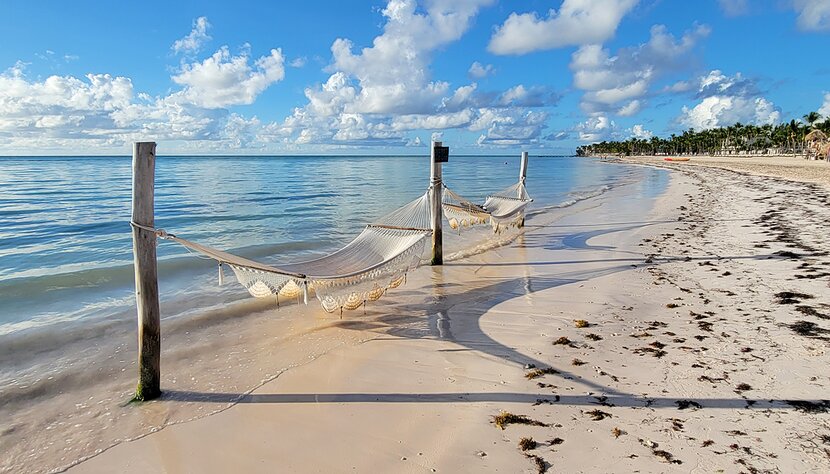 The Dominican Republic is the second-largest Caribbean country and one of the most popular for vacationers and honeymooners.
It is easy to get to the Dominican Republic, which is one of the reasons it is one of the best places to visit in the Caribbean. It is a two-hour flight from Miami and an eight-hour trip from most cities in Europe.
If the beach is your focus, you have 250 miles of beautiful beaches to choose from on the island.
Some of the best places for tourists to visit include Punta Cana and Puerto Plata, where you will find many resorts and departure points for excursions, like snorkeling and diving.
5. The Cayman Islands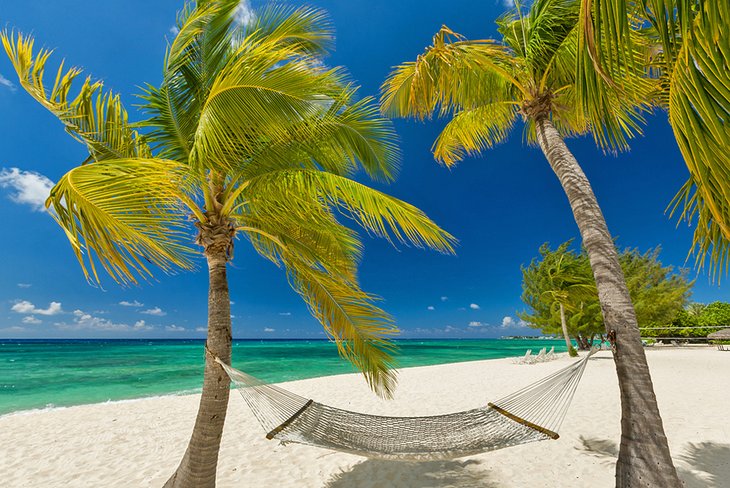 The Cayman Islands are top islands to visit for those looking for epic diving experiences in the Caribbean.
The island chain is made up of Grand Cayman, Little Cayman, and Cayman Brac. Grand Cayman is the most popular island for vacationers, and it has a number of popular dive sites, like the Kittiwake Shipwreck and artificial reef.
Grand Cayman is also famous for the tranquil Seven Mile Beach, one of the best beaches in the Caribbean, and Stingray City, where tourists can get up close to the giant sea creatures that will eat food right out of your hand.
6. Aruba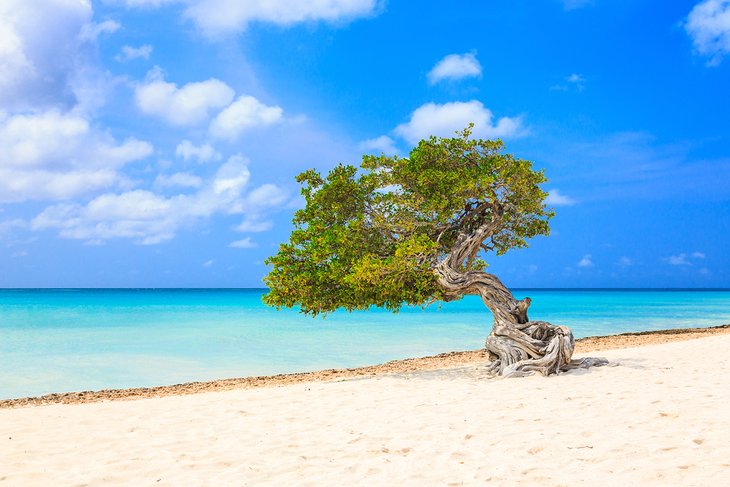 The crystal-clear waters of Aruba are ideal for a perfect island getaway. Aruba is not as popular as some of the other Caribbean islands, which makes it one of the best places to go because you can enjoy the island's beaches and attractions at their best without large crowds of people.
Swimming in the Caribbean waters is the top thing to do in Aruba. Eagle Beach and Palm Beach are two of the best beaches on the island.
Diving is also popular in Aruba. If you are a novice, you can take a diving lesson from your resort and head out for a day to explore some of the nearby coral reefs and shipwrecks.
7. Jamaica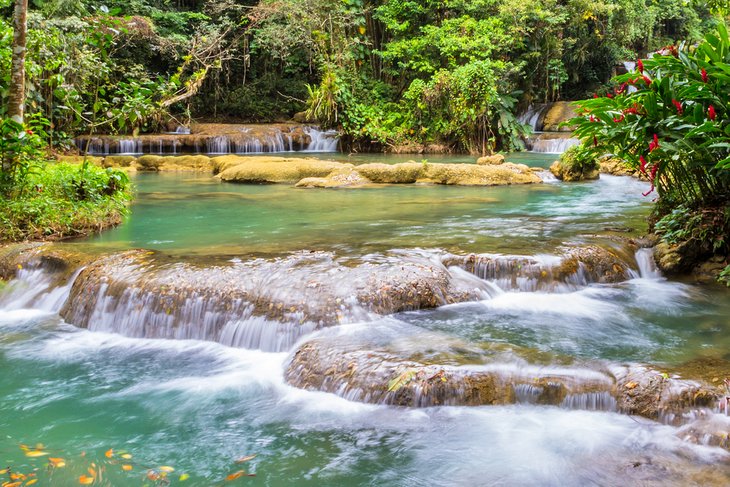 By the time most vacationers leave Jamaica, they feel like a local.
Almost everywhere you go, you will be immersed in Jamaican culture, from the reggae music to the jerk chicken cooking on a roadside grill. Jamaica is a popular Caribbean destination because there are frequent flights to the island and many all-inclusive resorts, making it an easy vacation to plan.
While Seven Mile Beach in Negril is where you will likely spend part of your vacation, Jamaica is great for travelers who enjoy being active. Dunn's River Falls is just one of many breathtaking waterfalls in Jamaica, where you can swim in the water and hike up the falls. There are also guided excursions to Blue Mountains National Park and snorkeling.
8. Turks & Caicos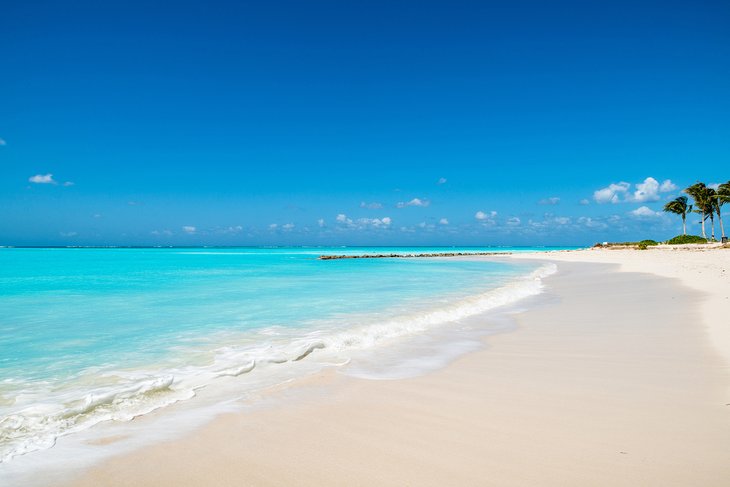 Turks and Caicos was dramatically impacted by the 2017 hurricane season, but it is still one of the best places to go in the Caribbean, especially as it rebuilds and looks to attract tourists. There are 40 islands and small cays that make up Turks and Caicos.
Grand Turk is home to the only cruise ship port. Providenciales, or "Provo," is known for its top-shelf luxury resorts and one of the best beaches in the world, Grace Bay.
9. Puerto Rico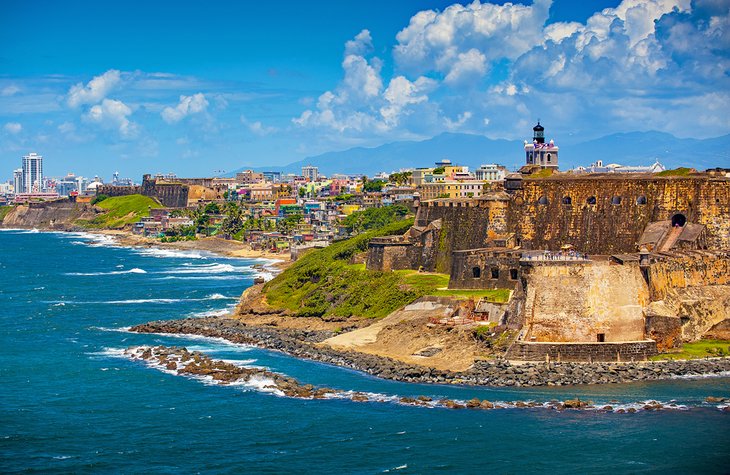 Puerto Rico is one of the best Caribbean getaways because there are plenty of flights to the island, and it appeals to various kinds of vacationers.
The clear-water beaches are nice for families, the shops in San Juan attract cruise ship passengers, the secluded island of Vieques is a quiet place for couples, and the 25-foot waves at Tres Palmas beach in Rincon attract surfers from around the world.
Kick back with your beach towel on Flamenco Beach or hike up to the El Morro fortress, one of the top attractions on the island. At night, you can step out to enjoy the bioluminescent microorganisms that glow in Mosquito Bay.
10. Antigua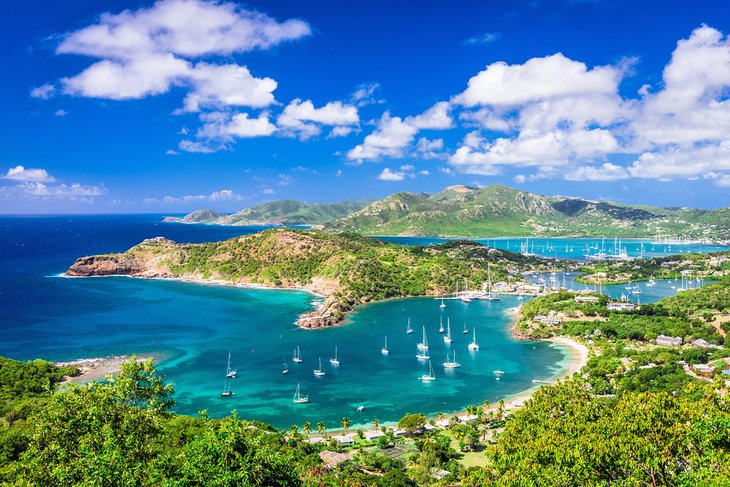 The main draw of Antigua is its 365 beaches that range from calm, shallow waters that are nice spots for swimming to deep water that is ideal for snorkeling.
Dickenson Bay is one of the most popular beaches on Antigua for relaxing. If you are looking for more secluded beaches, the tucked-away sands at Hawksbill Bay are quieter and ideal for couples and honeymooners.
11. Barbados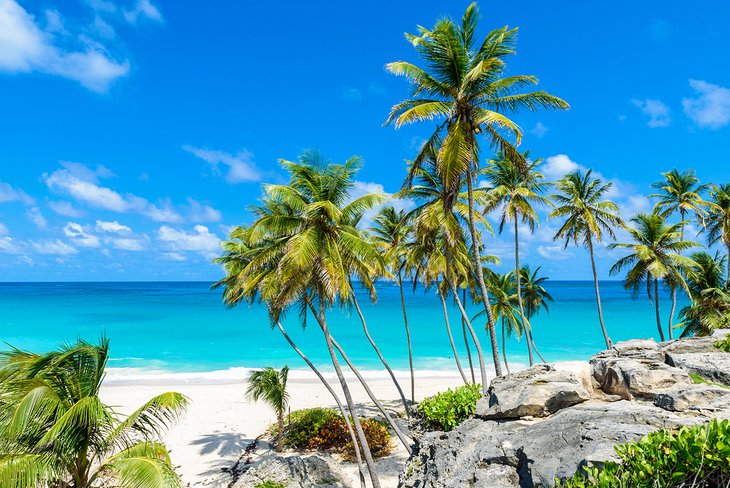 Barbados has a laid-back vibe for a quiet Caribbean vacation, and that is one of its greatest appeals. The beaches in Barbados, like picturesque Bathsheba, Carlisle Bay, and Dover, have pristine white sands, where you can spend the day relaxing in between swimming in the lukewarm water.
Spend an afternoon in Bridgetown and look at the old architecture as you buy spices from local street vendors.
Barbados is a fun island to explore, with many attractions and natural landmarks that are open for tourists. Harrison's Cave offers a nice tour to see the stalactite and stalagmite formations, and Animal Flower Cave is a sea cave that you can access on your own.
12. Anguilla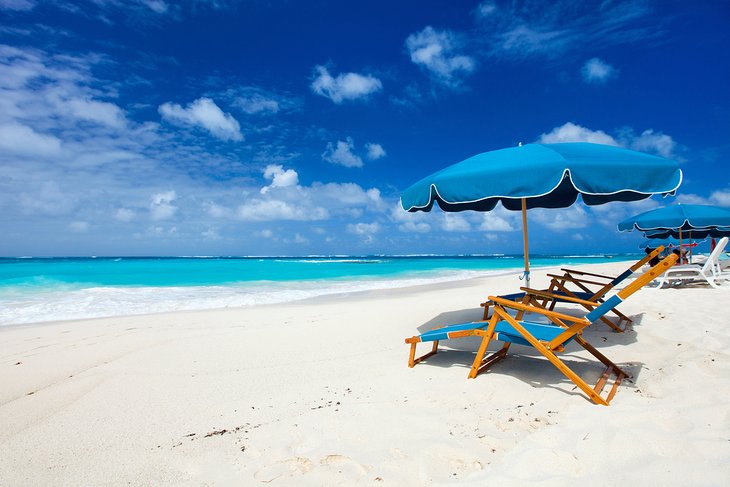 The island of Anguilla offers one of the most authentic Caribbean experiences because cruise ships are not allowed on the island, so it is a bit less touristy.
Instead of large hotels, Anguilla has small villas on the beach. You will find some luxury resorts on the island if you are looking for additional pampering, but the overcrowded tourist scene that is common on some other islands does not happen in Anguilla.
13. Curacao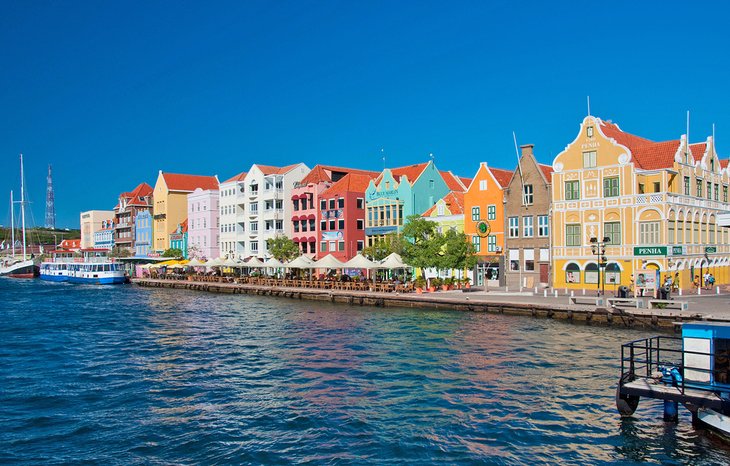 The island of Curacao is unique because instead of the subdued blue and green colors that you see on buildings on other islands, you will see a vibrant and colorful Dutch influence in the historic architecture. The port city of Willemstad has a fun energy and old European flare, but the beaches are still the main draw.
14. Grenada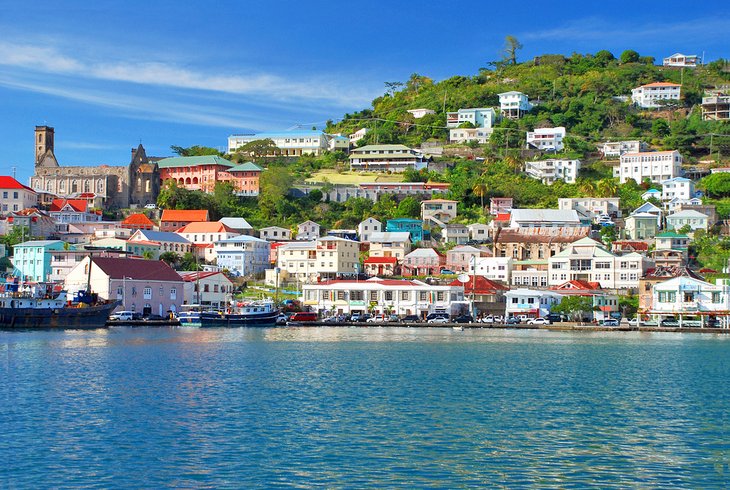 The draw of Grenada is the experiences that you will have on the island, besides the memorable imagery of its beautiful beaches. You can spend mornings beachcombing for shells and afternoons touring one of the island's spice plantations. You will want to visit the colorful harbor and walk St. George's beautiful streets.
15. St. Martin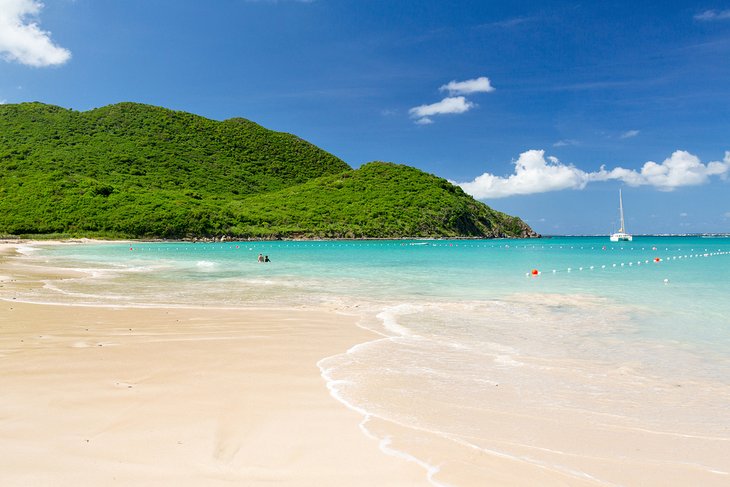 The small island of St. Martin is a bit more active with tourists than some other Caribbean islands. It is a dual-owned island, so one side is French and the other side is Dutch.
The beaches are tranquil and plentiful, so you can try a new one each day of your vacation. Orient Bay, Mulley Bay, and Cupecoy Beach are popular, but there are plenty of others to enjoy.
There are many non-beach activities on St. Martin, like ziplining near the Pic du Pardis mountains, snorkeling, and sailing. Day trips to Anguilla are popular and easy to book from St. Martin. You can also do a catamaran tour around the island.
Accomodation: Best Resorts in Saint Martin (Sint Maarten)
16. St. Vincent and the Grenadines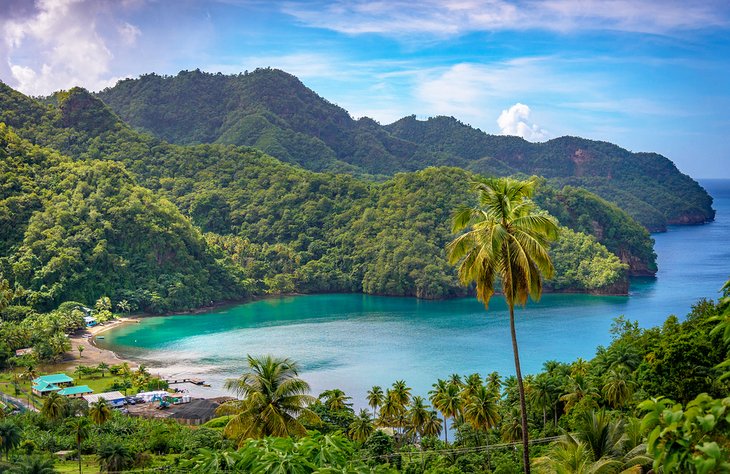 The 32 islands that make up St. Vincent and the Grenadines capture the pure essence of the Caribbean with their remoteness and quiet tropical breezes. These are popular islands for anyone who wants to just lay in a hammock beneath a shade tree or soak in the sun next to the turquoise water, and not do much else.
If you do feel like exploring, there are plenty of attractions and things to do, from snorkeling, sailing, and hiking, to island-hopping. The charm of St. Vincent and the Grenadines is their many hideaways and small islands, which will make you feel like you have the tropical paradise to yourself.
There are many boutique hotels and resorts on the islands. While December through April is the popular season to visit, you can find nice hotel discounts and the same 80-degree temperatures by planning your trip in May, June, or November.
17. Bahamas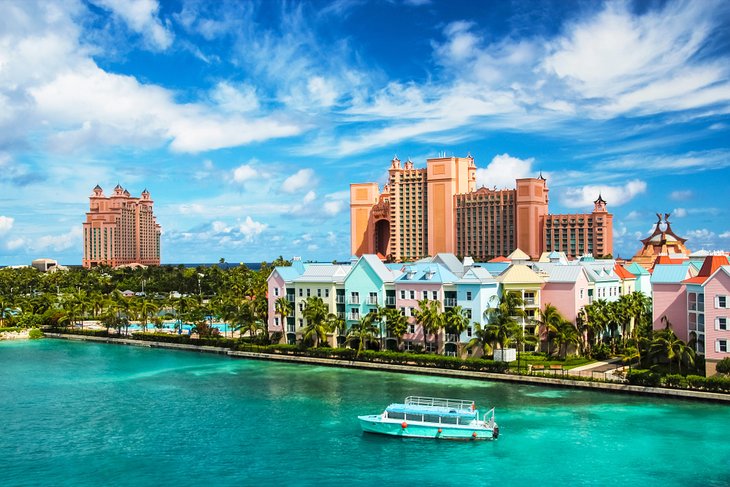 The Bahamas are popular tourist islands with more than 700 of them dotting the Caribbean waters.
The capital city of Nassau is a common port for cruise ships, so you will find attractions to fill your time like shopping, beaches, markets, Paradise Island, and the Ardastra Gardens & Wildlife Conservation Centre.
Some of the other islands in the Bahamas like Exuma, Eleuthera, Harbor Island, and Abaco have spectacular things to do like fishing, relaxing on beaches, diving, swimming in hidden coves, and exploring natural parks.
You can find lots of all-inclusive resorts in the Bahamas that take the guesswork out of planning, whether you are going for a romantic vacation or a family getaway.
18. Guadeloupe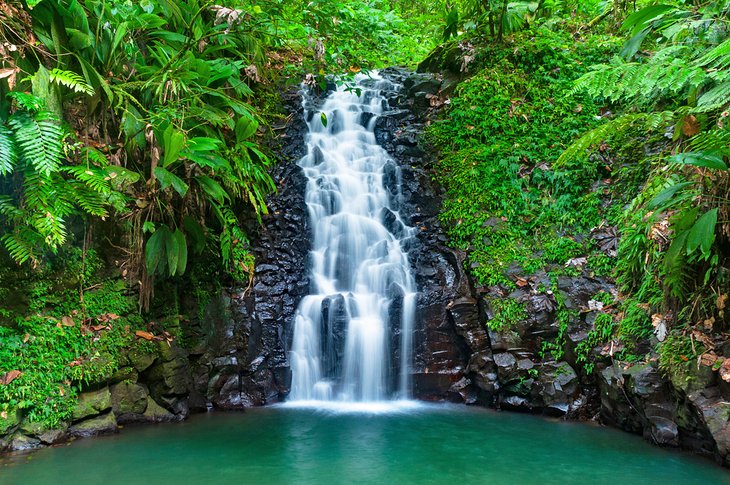 If you are looking for a more secluded Bahamas vacation in an unspoiled setting, then Guadeloupe will appeal to you.
This French Caribbean island is more rustic than other islands. Guadeloupe is made up of Grande-Terre and Basse-Terre, two isles separated by the Salée River and a cluster of smaller islands. You can spend a full week in each region or divide your vacation into day trips visiting the top attractions and sightseeing destinations.
Some of the highlights in Guadeloupe include hiking and birdwatching at the Guadeloupe National Park, snorkeling at the Jacques Cousteau Underwater Reserve, and soaking in the tropical gardens at the Jardin Botanique de Deshaies.
Guadeloupe is covered in lush forests and picturesque waterfalls, so there is always a quiet place to escape to, even during the busy months of December through May when the weather is ideal on the islands.
More Related Articles on PlanetWare.com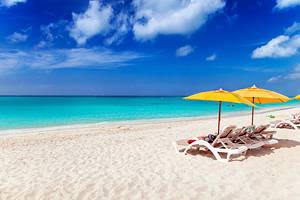 More Caribbean Fun: Most people head to the Caribbean for the beautiful beaches, and there are thousands to discover, from The Bahamas to Cuba. The Caribbean is also a top vacation destination because it has some of the best luxury all-inclusive resorts in the world and is among the best places to go snorkeling in the world, so you can be assured of a relaxing and memorable vacation.