22 Best Places to Visit in the United States
We may earn a commission from affiliate links ()
With so much to see in this vast country, it can be difficult to know where to start when it comes to planning a trip in the United States. World-class cities, some known for history and others known for fun or glamour, give visitors a broad spectrum of places to choose from. The best places to visit in the United States may simply depend on your personal interests.
Along the Eastern Seaboard, New York and Washington, D.C. offer two uniquely different city experiences. Along the West Coast, San Francisco and Los Angeles are both hot spots for tourists. In the Southwest, Las Vegas brings the desert to life, and the Grand Canyon shows off one of nature's greatest creations. Beyond the mainland are the beaches of Waikiki and the tropical Hawaiian Islands. These are just a few key locations, but wonderful destinations for any type of traveler can be found all over the country.
Discover more of America with our list of the best places to visit in the United States.
1. New York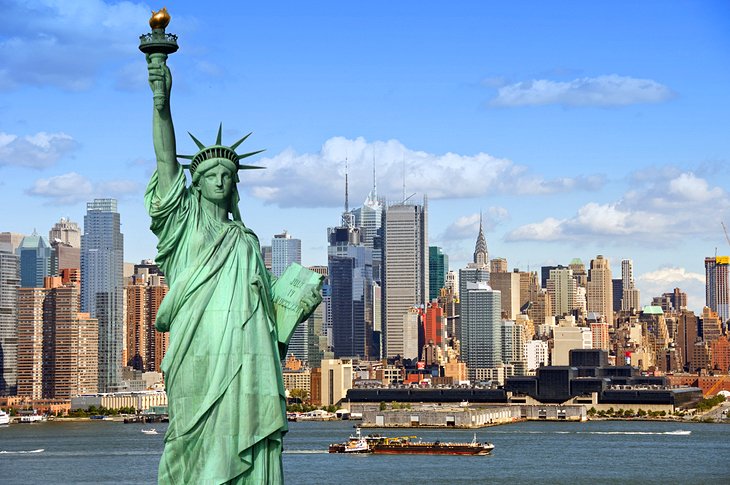 New York City is like no other city in the world, and one that must be experienced to be fully appreciated. For first-time visitors, walking the streets can be like walking through a movie set, with famous sites at every turn, from the Empire State Building, to Rockefeller Plaza, the Chrysler Building, Central Park, The High Line, Times Square, 5th Avenue, Broadway, and of course, the Statue of Liberty.
2. San Francisco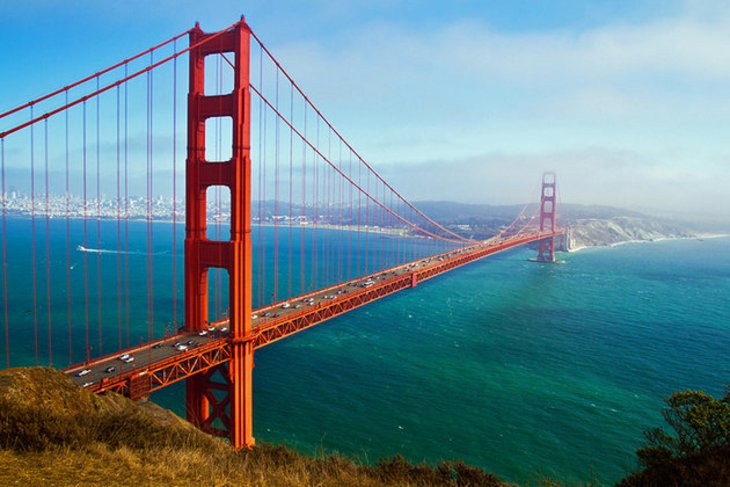 This charming and picturesque West Coast city is the perfect getaway destination for couples, singles, or families. Famous sites, charming streets, beautiful views, and outdoor dining are all part of what makes San Francisco such a great place to visit.
Take a cruise on San Francisco Bay, tour Alcatraz, drive over the Golden Gate Bridge, wander around Fisherman's Wharf, or hop on a street car to explore the city sites.
3. The Grand Canyon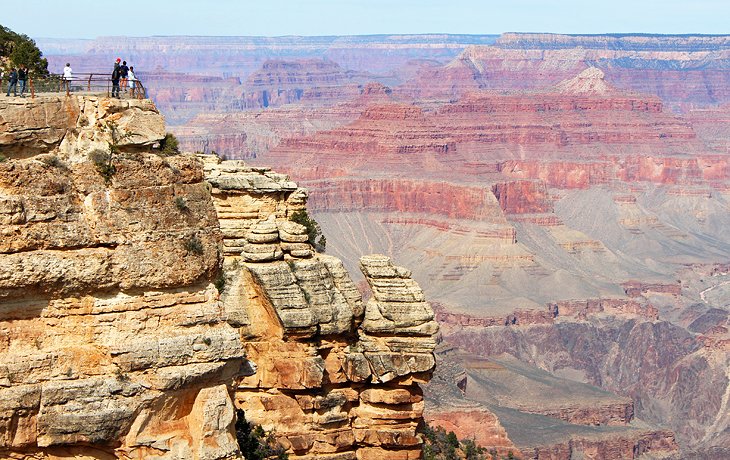 The Grand Canyon is one of those must-see, bucket-list destinations that have been attracting visitors for generations. Gazing out over the canyon walls to an endless horizon and an unfathomable depth below is one of the highlights of any trip in the United States.
Visiting the Grand Canyon can easily be done on a day trip from Las Vegas or Phoenix, and from some smaller cities in the vicinity, including Sedona or Flagstaff. Another option is to incorporate a visit into a larger driving trip through Arizona and surrounding states. A train trip from Williams, AZ is another delightful way to experience the canyon.
4. Houston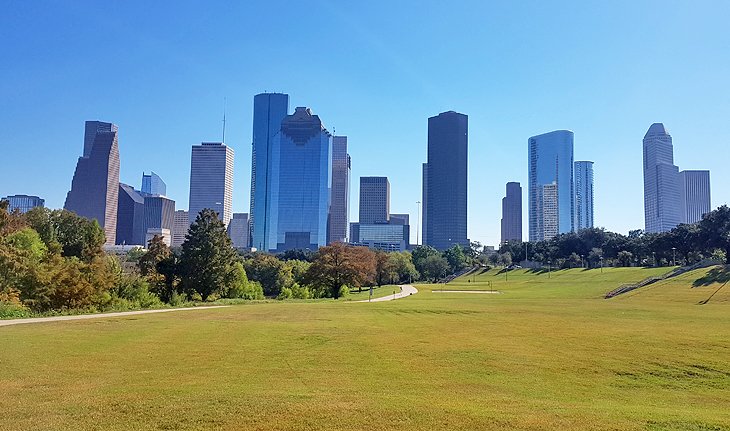 Houston is the perfect city for a friends getaway, a couples' retreat, or a family vacation. With direct flights from cities across the United States and Canada, you can easily fly in to see a sports game, wander through Houston's Museum District, lounge by a pool at one of the many luxury hotels, and spend your evenings enjoying incredible meals. Houston has developed into a hot spot for dining in the United States and is now well known for extraordinary cuisine.
If you want a relaxed but outdoor urban experience, rent a bike and peddle your way through the miles of paved trails in the parks or on the downtown streets. Rent a kayak and paddle along Buffalo Bayou in Buffalo Bayou Park.
5. Las Vegas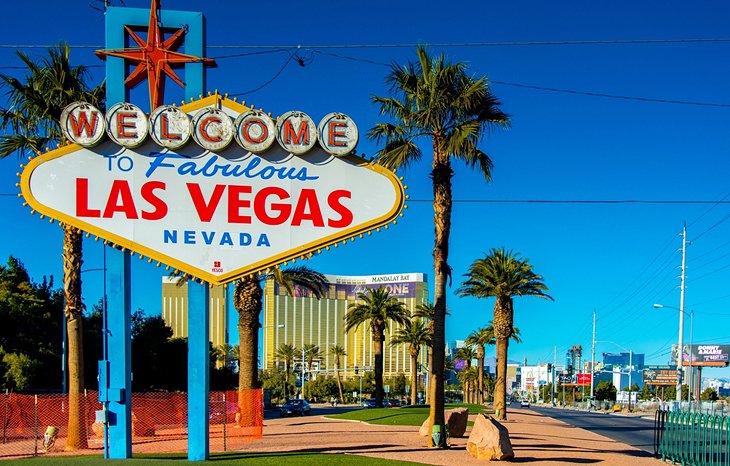 This glittering city of lights in the desert holds a unique appeal, and one that has been attracting visitors for decades. Huge resort complexes, with all kinds of things to see and do at any time of year, have made this a destination that draws everyone, from want-to-be newlyweds who come here to say their vows, to families or singles who just want to hang out around a pool.
Entertainment options are extensive, with some of the music industry's top stars calling Las Vegas home and playing to packed audiences every night. Cirque du Soleil offers another unique experience, and of course, each resort has something to entertain guests, from dancing fountains to an erupting volcano.
6. Waikiki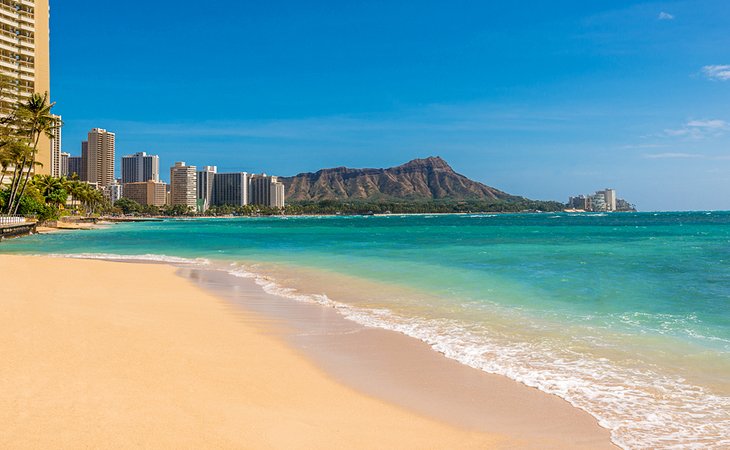 Waikiki is one of America's top beaching destinations, with all the comforts of North America on a beautiful tropical island in the Pacific Ocean. Located on the Hawaiian island of Oahu, Waikiki is a suburb of Honolulu known for the beautiful golden sand beach that stretches along the oceanfront, backed by hotels and retail establishments.
7. Washington, D.C.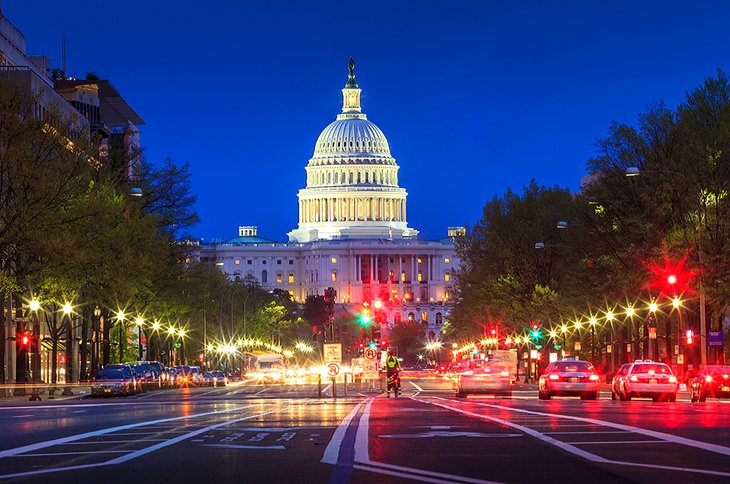 Washington, D.C. is the US capitol and home to some of the most famous sites and national treasures in America, from the White House and the Capitol Building to the Smithsonian museums. This city should be on everyone's itinerary of the East Coast.
8. Miami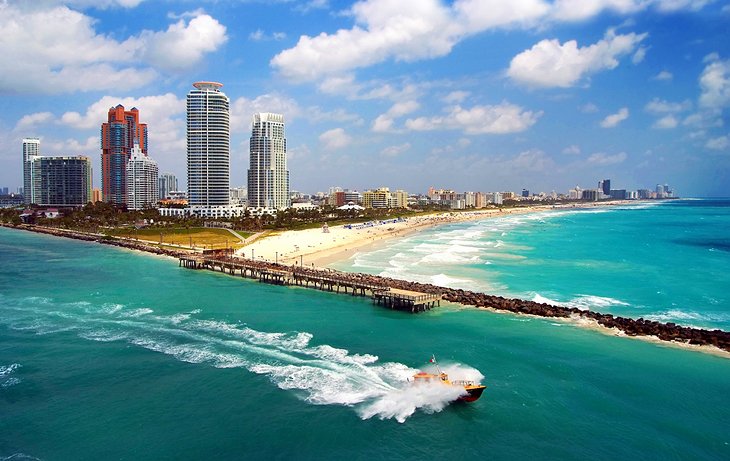 The hot spot of southern Florida, Miami is more than just a great beaching destination. Wonderful beaches can be found all over Florida, but Miami offers an atmosphere like no other city in the state.
The Cuban vibe along Calle Ocho in Little Havana, the Art Deco District in Miami Beach that calls to mind the 1930s era, the endless parade of sports cars cruising along Ocean Drive in the evenings, and the summertime beach scene of South Beach, are just some of the unique aspects that make Miami one of the best cities in the US.
9. Los Angeles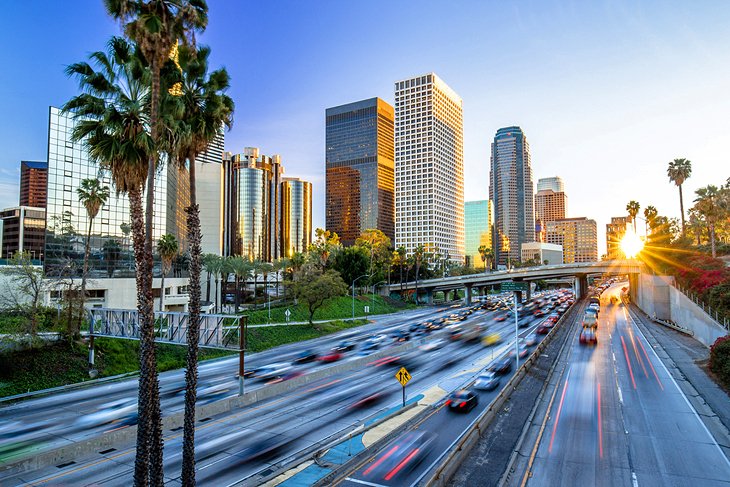 Southern California has a culture all of its own, and Los Angeles is the epicenter of this unique area. The city has always been associated with glamour, with the suburbs of Hollywood, Beverly Hills, and Bel Air dominating pop culture. Travelers will find all kinds of vacation possibilities in the Los Angeles area.
10. New Orleans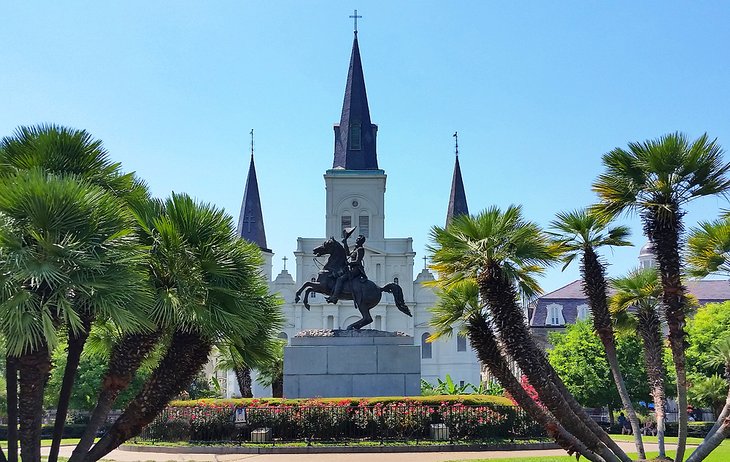 New Orleans is like no other southern city. The mix of cultures, with strong French and Spanish influences, is more reminiscent of the Caribbean than the United States. Cajun and Creole cuisine, jazz music, and the architecture of the French Quarter set this city apart. Combined with an assortment of luxury resorts and hotels, New Orleans makes a perfect destination for a long weekend getaway.
The highlight of New Orleans' calendar year is Mardi Gras, when elaborate costumes and outrageous floats light up the streets, music can be heard everywhere, and the celebrations seem never-ending. However, if crowds are not your thing, you may want to avoid this time of year.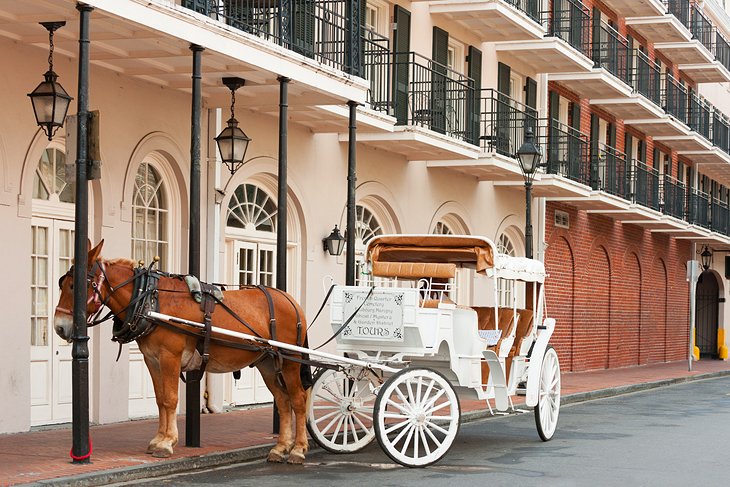 11. Utah's National Parks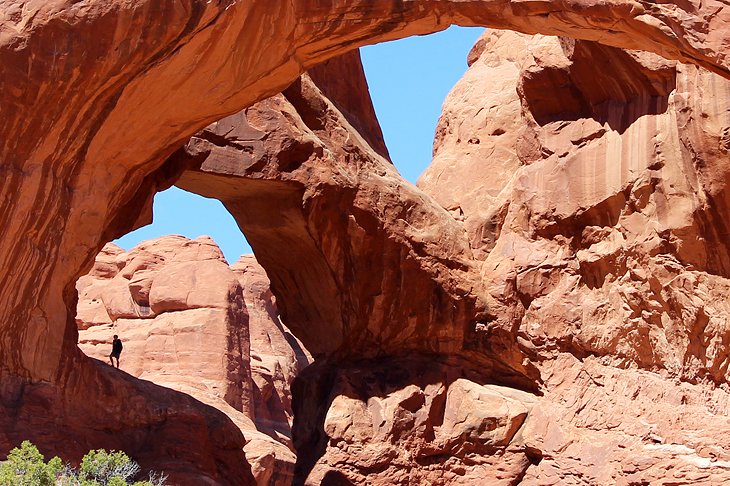 Southern Utah is home to a landscape like no other, with canyons, arches, natural amphitheaters, and oddly beautiful rock formations. Fortunately, Utah's parks offer access to the state's most incredible scenery.
Zion National Park is one of the most outstanding, and particularly of interest for its hiking trails. Soaring cliff walls, waterfalls, and the river running through the valley, making this one of the most visited parks in the United States.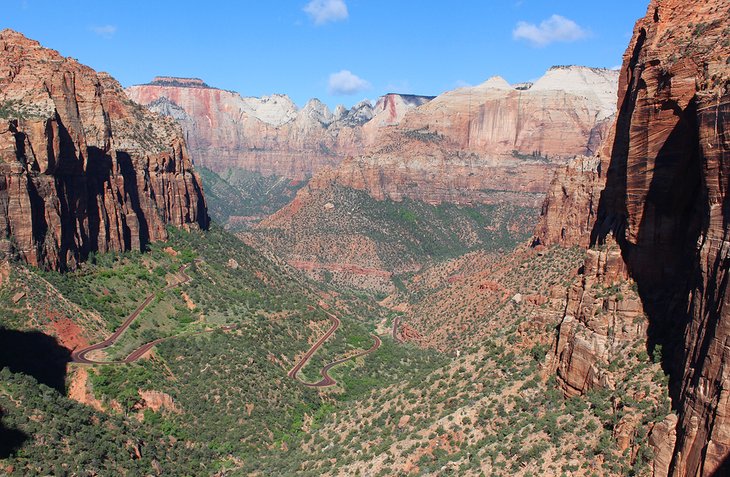 Arches National Park, near the town of Moab, is home to more than 2,000 sandstone arches, but is much more than the name suggests. Rock spires, petrified dunes, views to distant mountain peaks, and the numerous adventure opportunities in the area, make this a place you'll want to spend some time. It's also a top mountain biking destination in the United States.
Nearby, but completely different in character, is Canyonlands National Park. Some sections of this park are as enchanting as the Grand Canyon but not nearly as busy. Plan on at least a day to see two separate sections of the park, and more if you want to enjoy the hiking trails.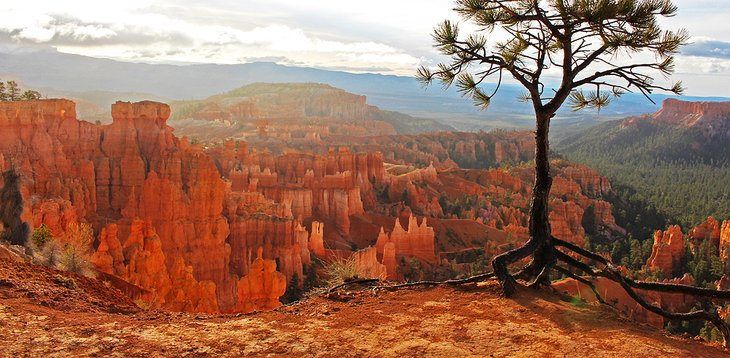 12. Orlando/Kissimmee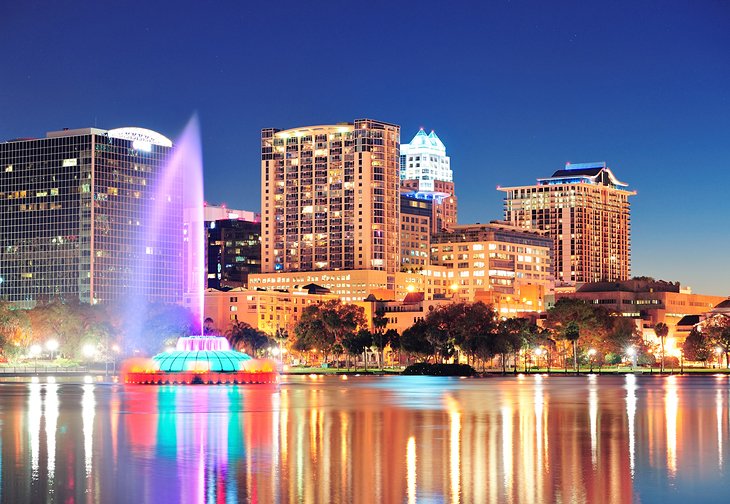 Orlando, which for most tourists is synonymous with Kissimmee, is all about the theme parks; Walt Disney World Resort, Universal Studios, and SeaWorld are the big attractions. This is one of the best vacation spots in the US for families. Kids love it. But adults will also enjoy the parks, as well as the shopping, dining, golfing, and sunshine.
13. Chicago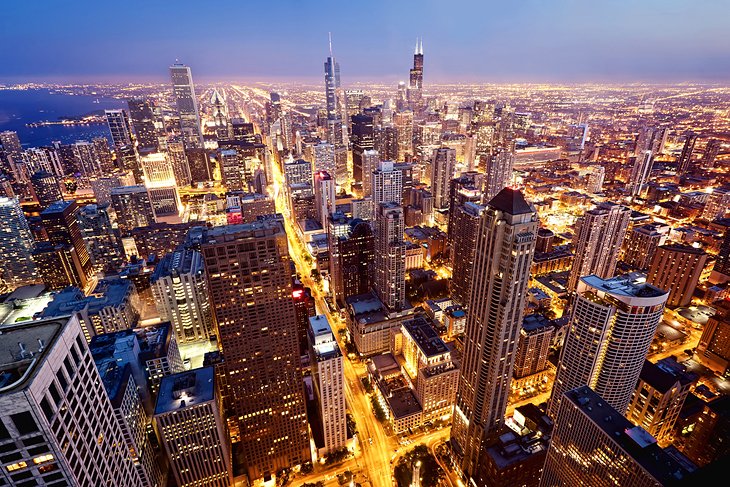 Set on the shores of Lake Michigan, Chicago is a great summer destination, with parks and a beautiful waterfront. But its arts and cultural attractions, as well as fantastic shopping, make it a popular year-round destination.
14. Phoenix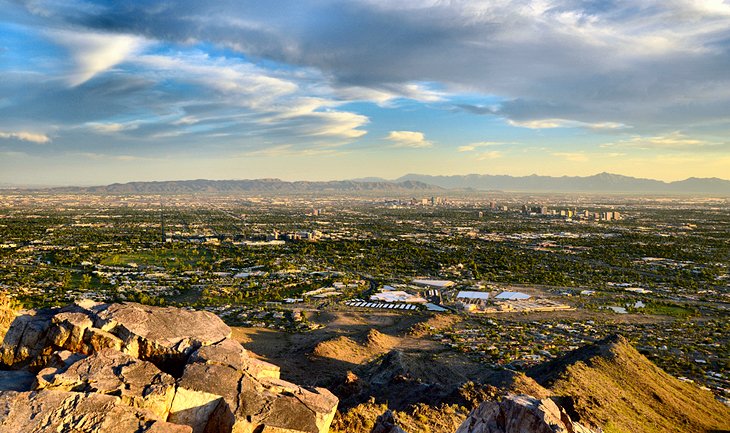 In the heart of the Southwestern US, Phoenix is a huge, sprawling city that attracts large numbers of northerners during the winter months, who come here to escape the cold weather. Phoenix is a great destination for golfing, shopping, relaxing, and generally having a good time.
The greater Phoenix area has some of the finest resorts in the state. They range from giant family-friendly complexes with beaches and waterslides to small, intimate operations where your every whim is indulged.
You may want to pack your golf clubs. The city and surroundings, which include Scottsdale, Mesa, and several other townships, are known in particular for their world-class golf resorts, some of the most important stops on the men's and women's PGA Tour.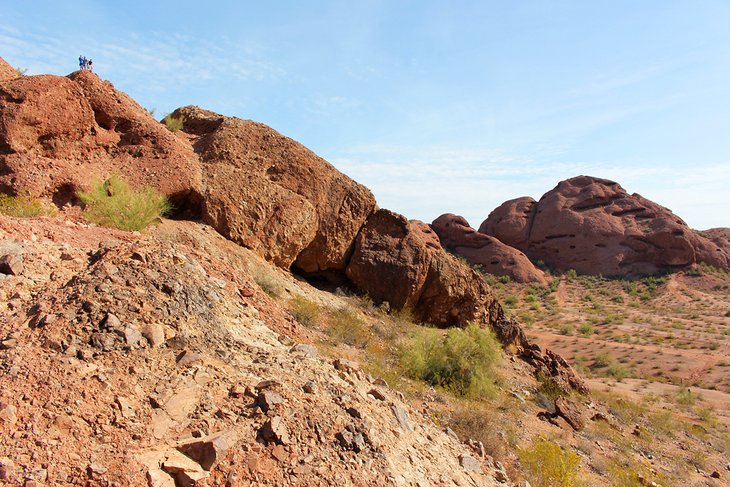 15. Savannah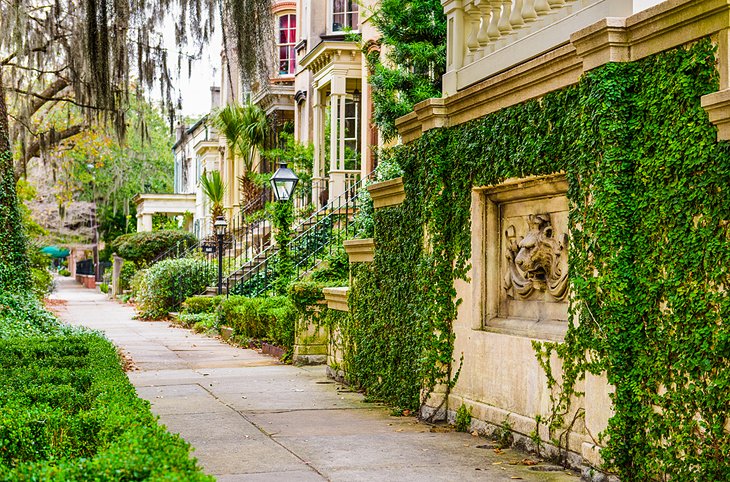 Savannah is the quintessential small southern city, with huge moss-covered trees in the beautiful parks, old southern mansions, and a lovely waterfront area with candy stores and other unique shops in historic buildings. The pace is slow, and the people are friendly.
It's easy to see that Savannah is a city where people live and enjoy life, rather than an area simply developed for tourism. The city center is small enough that you can walk everywhere. This is a city you can see in a day, but the kind of place where you will want to linger.
16. Boston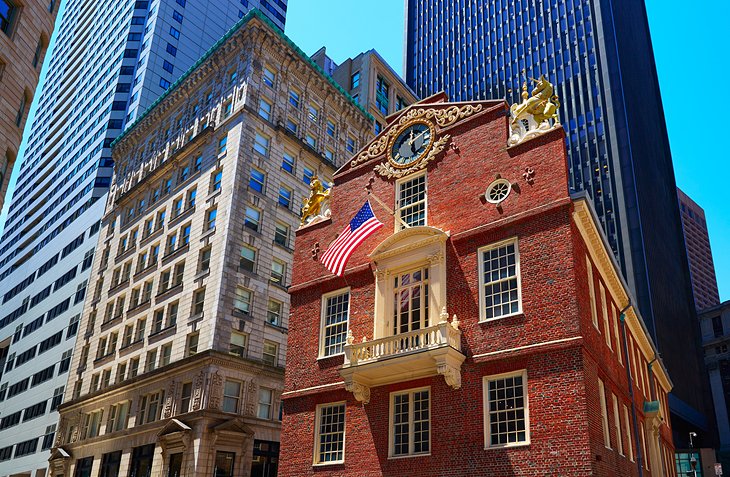 Located along the Eastern Seaboard, Boston is a city of history. The famous Freedom Trail leads past some of the city's most famous and historic sites, making sightseeing and navigating through the city extremely easy.
Picturesquely situated along the oceanfront, with ferries connecting the outer suburbs, Boston has a unique charm. Modern skyscrapers stand next to centuries-old buildings, and open public spaces, like Boston Common, give the city a quaint, small-town feel. The city also has a strong arts and cultural scene, and is home to the famous Boston Pops Orchestra.
17. Yosemite National Park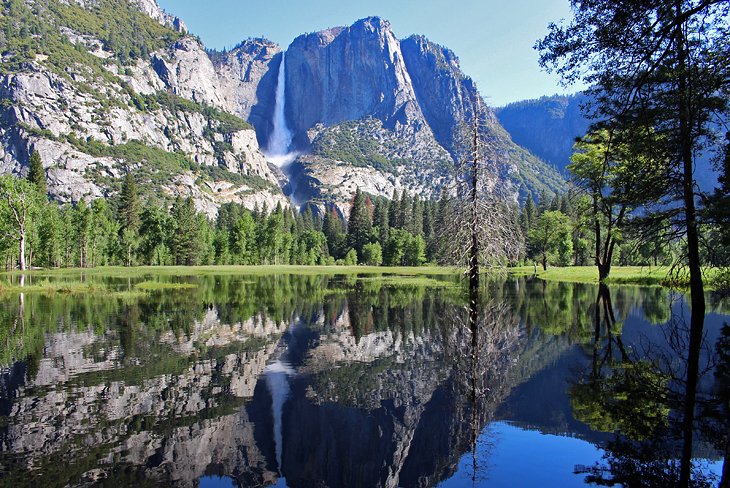 While the Grand Canyon is on most international travelers' itineraries, Yosemite is a national treasure that should not be missed. Yosemite Valley is home to some of America's most famous landscapes and iconic natural attractions, from the dramatic waterfalls to the soaring cliff walls of El Capitan and Half Dome.
18. Colorado's Rocky Mountains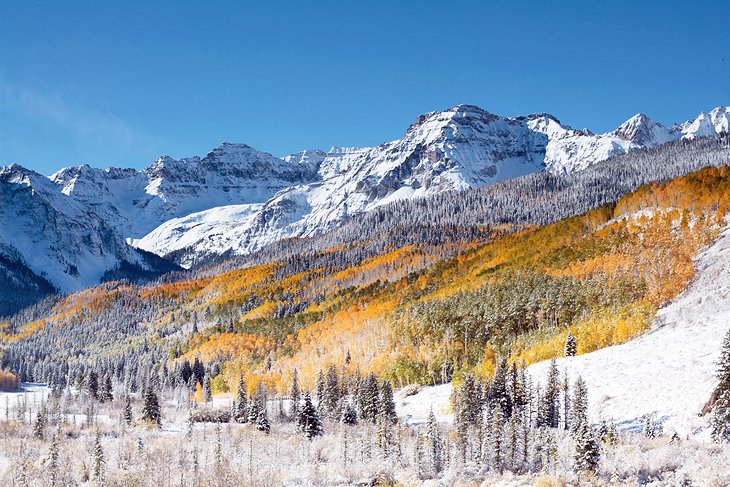 The dramatic peaks of the Rocky Mountains can be appreciated in many areas of North America, but in Colorado, the climate and small mountain towns make this one of the best places to visit the Rockies. Waterfalls and snow-capped peaks, more than 50 of which reach a height of 14,000 feet or more, make this a beautiful area for sightseeing and appreciating mountain life.
In summer, hiking, mountain biking, and rafting are popular pastimes. Inn winter, the mountains become a playground for skiers and boarders. The ski resorts in Colorado are some of the best in North America.
Some of the best places to visit are the towns of Vail, Aspen, Telluride, and Durango. Scenic drives, like the San Juan Scenic Byway and the Million Dollar Highway, which leaves from Durango, will take you through breathtaking mountain scenery and old mining towns like Silverton and Ouray. Or, hop on the Silverton & Durango Narrow Gauge Railroad for a relaxing day trip through the Rockies.
19. Seattle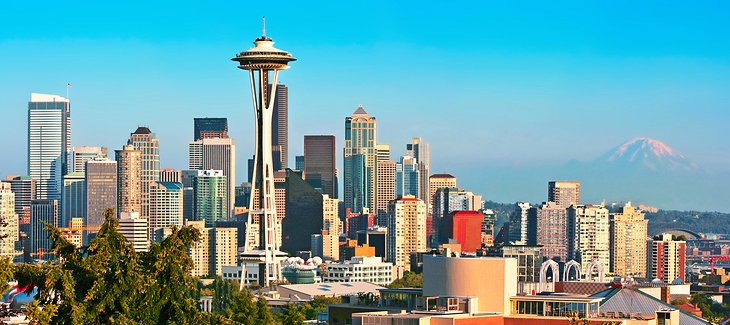 In the northwest corner of the US is the lovely coastal city of Seattle. Surrounded by water and snow-capped mountains, the city is reminiscent of Vancouver, Canada, with an active, outdoor oriented population and countless things to see and do.
Key sights in the city include the impossible-to-miss Space Needle, the lively Pike Place Market, and the waterfront. Within easy day-tripping distance of the city are beautiful beaches, the Hoh Rain Forest, and mountain landscapes, all waiting to be explored.
20. North Carolina's Outer Banks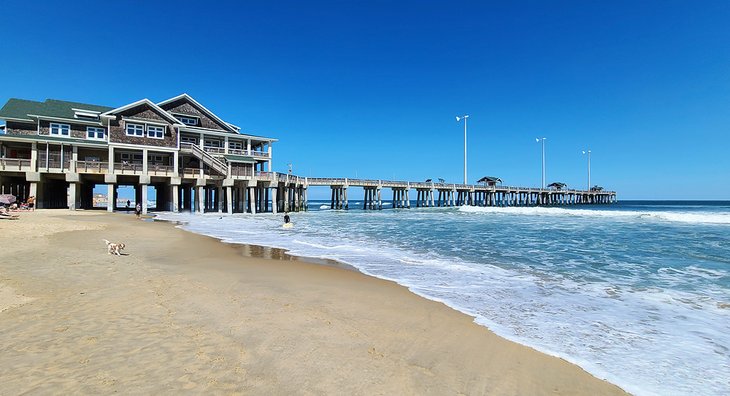 North Carolina's Outer Banks are all about beaches. Miles and miles of spectacular beaches on narrow sand islands have been drawing people from across the United States since the 1830s. Stretching for over 100 miles, these barrier islands have been the go-to place for families every summer for generations whether at campgrounds or wonderful resorts.
Off the beach, historical cities well worth visiting include Nags Head, Kitty Hawk (home to the Wright Brothers Memorial), Duck, Waves, and the towns on Hatteras Island. The Outer Banks are also home to some of America's most famous lighthouses, many of which are open for tours to the top.
Another popular pursuit is deep sea fishing. Many records have been broken by anglers in this offshore hot spot.
21. Santa Fe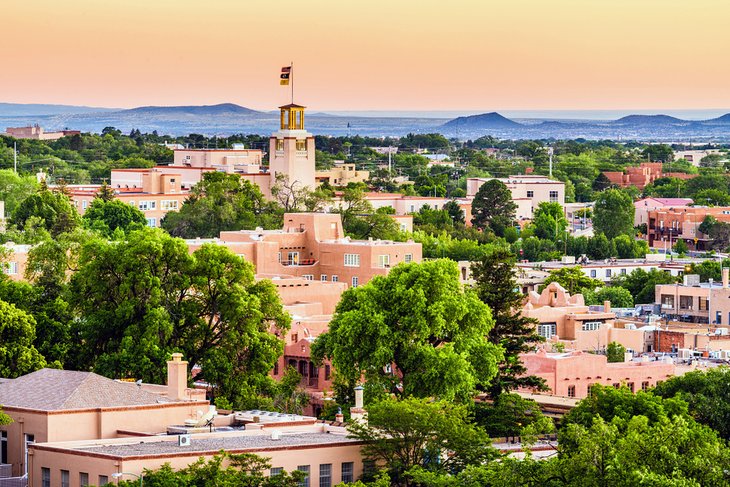 A melting pot of Spanish, Native American, Mexican, and Anglo-Americans, Santa Fe has a unique vibe that, once experienced, tends to draw one back time and time again. This historical city's pleasant streets, lined by Spanish colonial churches, adobe homes, and towering trees, just beg to be photographed.
Be sure to visit the Plaza, the beating heart of all that's going on in town. Cute cafés, many with patios, line the square and make a perfect perch to do a bit of people watching. After you've had your fill of that, wander into any one of the eclectic and unusual shops nearby.
Santa Fe is ideally positioned close to the mountains, where you'll find some of the best skiing in New Mexico at resorts including Taos, Pajarito, and Siapu.
22. San Antonio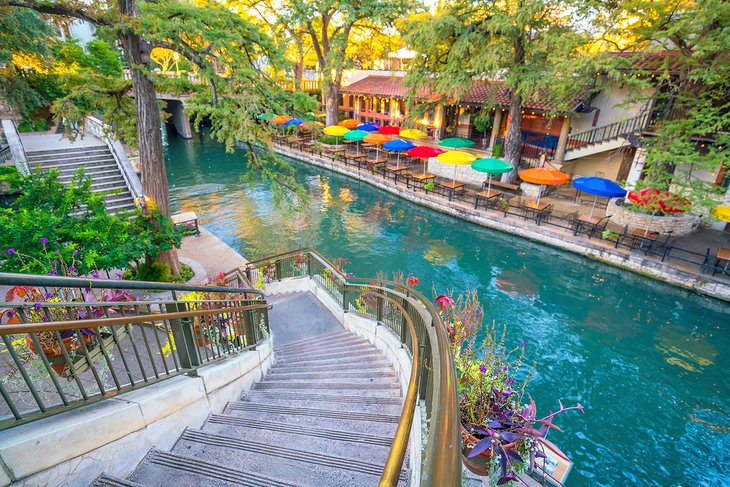 Although Dallas and Houston spring to mind first for many people when they think of Texas, those in the know, will always tell you that San Antonio is their favorite. The reasons for this are many: beautiful Spanish colonial churches and missions, the wonderful Riverwalk area, and, of course, The Alamo.
The city is relatively compact and easy to navigate. For a city of its size, it also has a number of excellent resorts and high-end hotels just waiting for you to check-in and be pampered. The city isn't all about history; it's also the home of the Culinary Institute of America (CIA), and as a result is a hotbed of foodie delights. Be sure to wander over to the Pearl district to find some of the best places; your taste buds will thank you!
More Related Articles on PlanetWare.com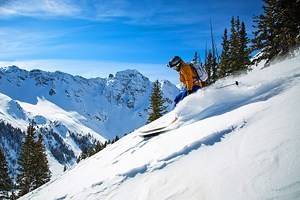 Best Places to Visit in Winter: If you want to experience winter in all its glory, have a read through our article on the Best Winter Vacations in the United States. This isn't about beaches and warm weather getaways, it's for people thinking about snowmobiling, dog sledding, skiing, and drinking hot chocolate in a cozy cottage. And if you're looking to save a little money, see our list of the Best Cheap Ski Holidays in North America.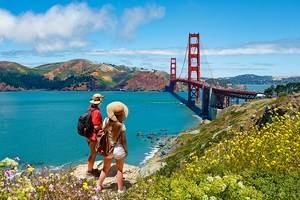 Getaways for Couples & Families: Trying to come up with somewhere for you and your partner to take a quick trip? See our list of Best Vacation Spots in the US for Couples to find a romantic destination for two. If you're looking for a destination where you can take the kids and have a good time, you'll enjoy our article on the Top Family Vacations in the US.