From Miami to Key Largo: 5 Best Ways to Get There
Author Shandley McMurray has spent years traveling on trains, planes, and automobiles throughout Florida.
Quaint Key Largo lies in contrast to Miami's buzzy scene and exciting beaches. A haven for tourists looking to escape Miami's hustle and bustle, nearby Key Largo offers a more natural vacation filled with sparkling marinas, cute restaurants, and optimal diving conditions.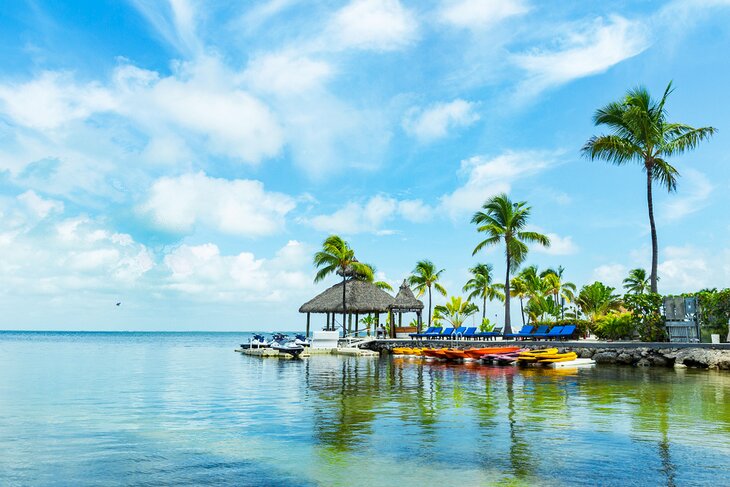 Key Largo is located just over 60 miles south of Miami, making it a popular day trip destination. There are multiple ways to reach Key Largo, but the easiest way to get there from Miami is by car. Or, if you'd rather leave the driving to someone else, taking a bus is the cheapest way to travel. Have oodles of cash? Charter a boat or book a private plane.
Use our list of the best ways to get from Miami to Key Largo to help plan your visit.
1. From Miami to Key Largo by Car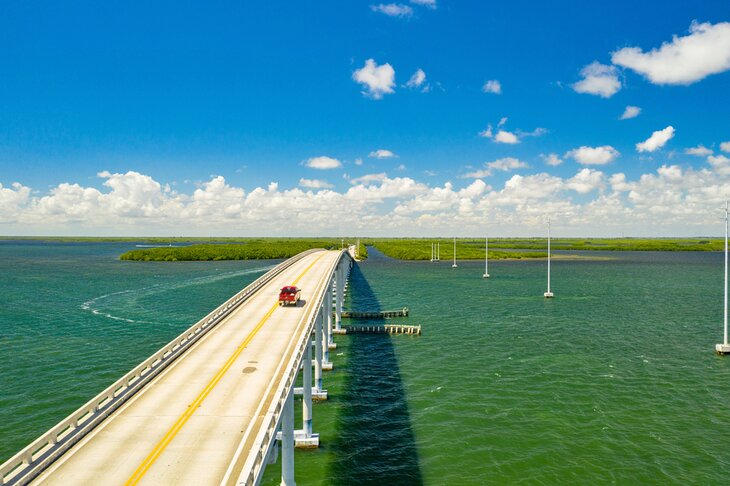 The best way to get from Miami to Key Largo is by car. If you're arriving at Miami International Airport, as many tourists do, rent a car at the terminal to save time and hassle. The drive, which is about 60 miles, will take about 1.5 hours, depending on traffic.
Avoid tolls by taking the FL-826 S in Fontainbleau before following US-1 to Key Largo. This will add about 15 minutes to your drive versus taking the Ronald Reagan Turnpike to the US-1, which is the fastest driving route from Miami to Key Largo.
If you have time to spare, make a pit stop at the Ernest F Coe Visitor Center in Homestead to search for gators in the Everglades. There are multiple trails nearby if you're hoping to stretch your legs while visiting some of Florida's most famous creatures. This will add about 40 minutes of driving time, but the experience is phenomenal, and exploring the Everglades is one of the best things to do in Florida.
The most popular car rental companies used in Miami include, Sixt, Hertz, and Enterprise, which can be found at the airport. Or, up your swagger with a plush rental from Miami Luxury Auto Rent. Did someone say Lamborghini?
Be sure to ask the rental car company about their policy on tolls. Many companies charge an additional fee for taking their car on a toll road, so you'll want to be prepared.
2. From Miami to Key Largo by Bus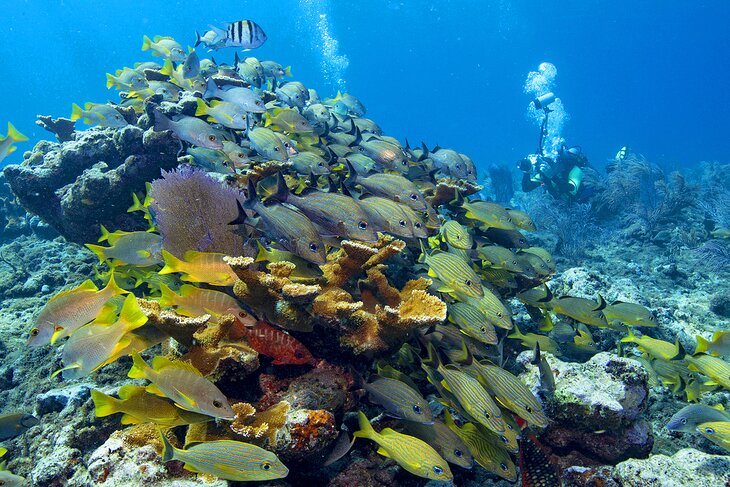 Not up for driving yourself? No worries. There are plenty of other ways to hit the road without having to be responsible for directions. For instance, taking a bus is one of the easiest ways to get from Miami to Key Largo. The bus journey will take about as long as it would to drive yourself (about an hour and a half), but you'll have less stress in the long run.
Greyhound makes the run multiple times a day from one of two locations: 4450 NW 20th Street or the Miami Intermodal Center at the Miami Airport. They arrive at 99501 Overseas Highway in Key Largo.
You won't be bored during your trip—these buses come complete with free Wi-Fi and an onboard entertainment system. There's also extra legroom for those who'd like to stretch out. Fares are super affordable, ranging from $12 to $23.
FlixBus is another good option, with rides leaving from Miami Beach, downtown, and the Miami Intermodal Center for a very reasonable price ($9 and up). It, too, offers free Wi-Fi, power outlets, and onboard entertainment.
Book a Florida Keys Shuttle for a private luxury trip in a Mercedes Benz Sprinter Van. They will pick you up wherever you'd like (Miami International Airport, for example, or a hotel) and drop you at your hotel or another location you choose.
Be prepared, though, this ride could cost as much as $650 depending on how long you'd like to hire the bus. The shortest time is two hours for $350. That said, the bus seats 14, so it's a reasonable deal if you're splitting the bill with friends or family.
3. From Miami to Key Largo by Tour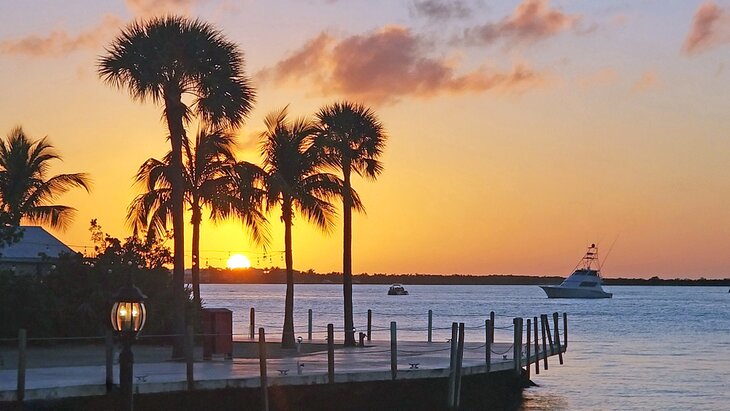 It's easy to enjoy a day trip from Miami to Key Largo, especially if you book an official tour. Leave the driving and planning to someone else, so you can sit back, soak up the scenery, and have a professional show you around the best places to visit.
The Key Largo Day Trip from Downtown Miami offers tourists a well-rounded way to see the area's sights and participate in one of the best things to do in Key Largo: snorkel. Each tour includes round-trip transportation on an air-conditioned bus, a guided two-and-a-half-hour snorkeling excursion on a catamaran, and use of snorkeling gear.
Aside from the snorkeling trip, visitors have free reign to enjoy Key Largo's attractions on their own and grab a bite to eat at one of the tasty local restaurants. This tour begins at 7am at the entrance to Bayside Marketplace (401 Biscayne Blvd) and returns around 9:30pm.
4. From Miami to Key Largo by Plane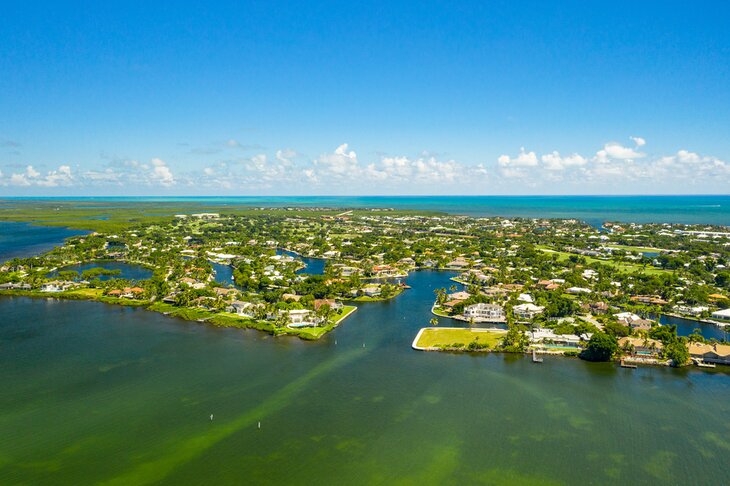 Just can't wait to get to Key Largo? Why not hop on a plane? The closest major airport to Key Largo is Miami International Airport, but you can always charter a private plane from a company like Evo Jets to take you the rest of the way.
While Key Largo doesn't have its own airport, there's a private airport at nearby Ocean Reef Club. It lies 10 miles north of Key Largo. An "executive turboprop" can fly you here in 10 minutes for between $10,500 and $14,100 return. Or, shave four minutes off your travel time by flying on a "heavy jet," like a Gulfstream G-IV. It will cost upwards of $47,200 but think of all that extra time you'll have.
Keys Seaplanes is another good option for those who'd rather take to the skies to enjoy a bird's-eye view of Key Largo. This is a more affordable option and can work with your own schedule, not to mention the fact that they can land on water and on land.
5. From Miami to Key Largo by Boat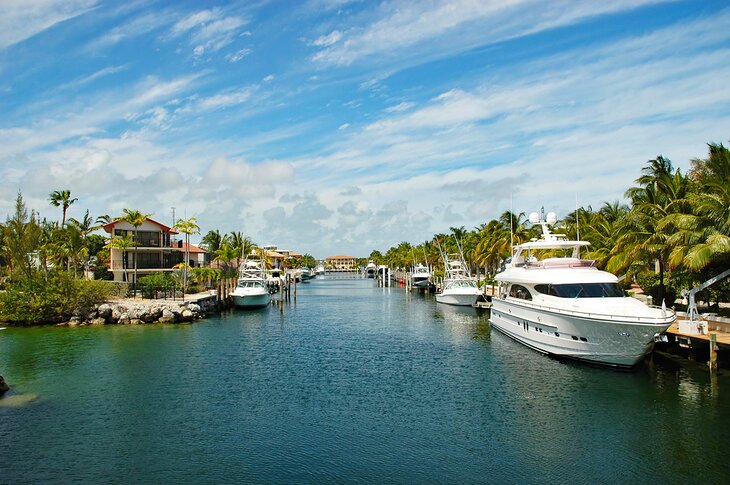 No ferry runs between Miami and Key Largo, which is sad for those of us who want to cruise the azure ocean water. If you won't be happy with a land-based journey, consider chartering a boat.
Miami Charters has a slew of fun options to choose from, including speed boats, mega yachts, and catamarans. You can even rent a fishing charter to try your luck at reeling in a big one along the way.