From Miami to Naples: 4 Best Ways to Get There
Author Shandley McMurray has spent years traveling on trains, planes, and automobiles throughout Florida.
While Miami has some pretty spectacular beaches, the soft, white sands of Naples' best beaches is hard to beat. Plus, Naples lies on the warmer Gulf of Mexico, which boasts warmer and calmer water for swimming. No wonder so many tourists look for the most popular ways to travel from Miami to Naples.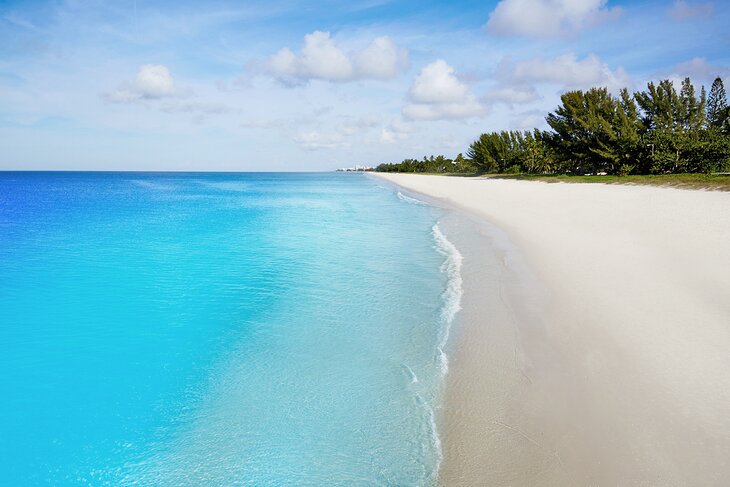 Getting here is pretty easy from Miami, especially if have a car or decide to rent a car. Taking a bus is another popular option that is both affordable and stress-free, since you're leaving the driving to someone else. These aren't the only ways to travel. Other, more expensive methods include chartering a plane or hiring out a yacht.
Choose the best way for your journey with these best ways to get from Miami to Naples.
1. From Miami to Naples by Car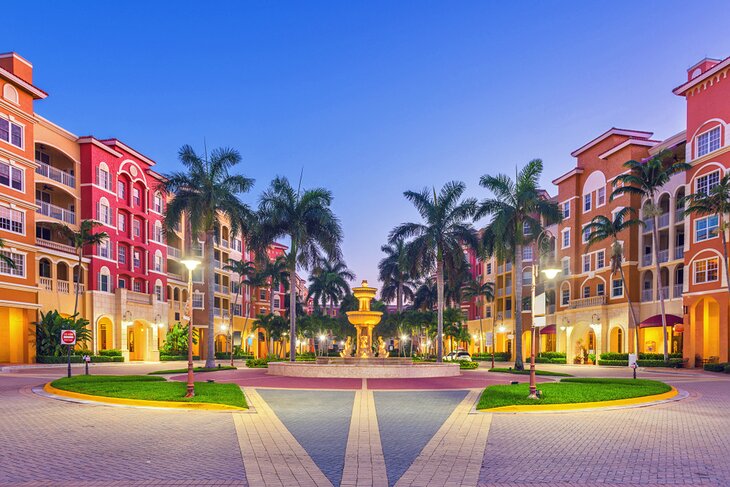 The easiest way to get from Miami to Naples is by car. If you're flying into the Miami International Airport, it's a cinch to rent a car at the terminal, or you can head to one of the many rental locations in the city.
Organize your rental before you leave to save time and money. Also, be sure to ask about their policy on toll roads. Some companies charge extra for using these types of roads, so you may want to buy your own Sun Pass to save money.
The drive to Naples will cover anywhere from 113 to 126 miles, depending on the route you choose, and it will take just over two hours. If the traffic gods aren't shining upon you, though, the journey could take well over three hours.
The fastest driving route involves taking the I-95 north to the Florida Turnpike before heading on to the I-595 and I-75, which is better known as Alligator Alley. Keep your eyes peeled, you never know when you'll spy a gator swimming nearby. And be careful of your speed, this route is well watched by police, so it's best to stick to the speed limit.
A big chunk of this route passes through the scenic, Big Cypress National Preserve, where tourists can veer off course to enjoy a hike through the lush wilds, and search for some of Florida's most famous residents, like turtles, alligators, and panthers. Those hoping to round out their Florida vacation with an airboat ride should set the Everglades Holiday Park as a destination along their route.
This is one of the best things to do in Florida and will only add about 10 minutes to the journey, plus the 60 minutes (or likely more) spent jetting along the waterways. Visiting the Everglades is a popular day trip from Miami, and is more than worth the pit stop. Pack snacks and water if you're planning to enjoy this fun activity.
The most prevalent car rental companies used in Miami include Hertz, Enterprise, and Sixt. Those looking to drive in style can enjoy a high-end rental from Miami Luxury Auto Rent. It's hard to look uncool while driving a Rolls Royce!
2. From Miami to Naples by Bus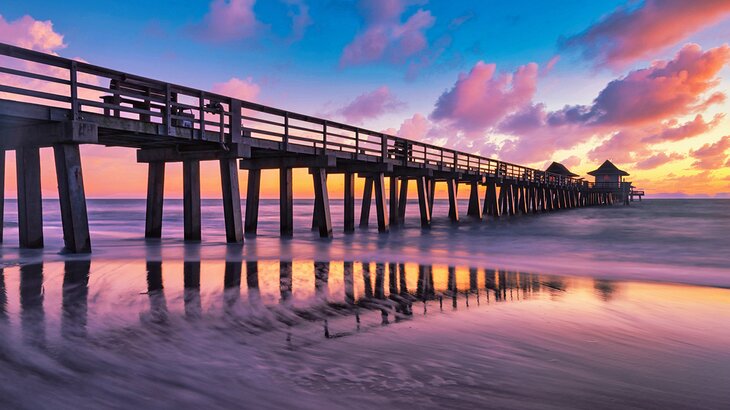 Not a fan of driving on unfamiliar roads? No problem. Taking a bus is the cheapest way to get from Miami to Naples, and you can leave the navigating to someone else.
Greyhound offers at least three trips each day that leave from the Miami Intermodal Center at Miami International Airport and arrive at the Naples bus station at 3845 Tollgate Blvd. The journey usually involves three additional stops and takes anywhere from two hours and 15 minutes to two hours and 45 minutes. As always, this will depend on the traffic situation.
Prices range from $23 to $95, depending on the type of fare you choose. All include free Wi-Fi and power outlets, as well as one under the bus bag and one carry-on bag.
Flixbus is another popular option for tourists who prefer to travel by bus. This company offers two buses each morning that pick up from the Miami Intermodal Center at the Miami International Airport and drop off at the Naples bus station at 3845 Tollgate Blvd.
Their prices range from $28 per person to $36, plus taxes and fees. Those who want to travel without a stranger next to them can choose the "travel neighbor-free" option for an extra $21. Included in the fare is one carry-on bag, one stored bag, free Wi-Fi, and power outlets.
3. From Miami to Naples by Plane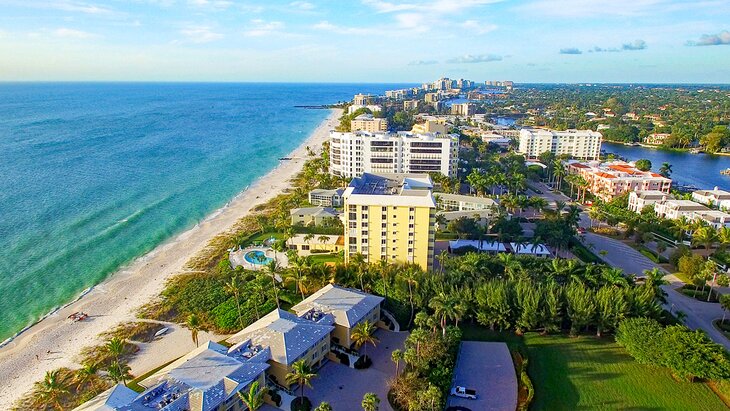 If money is no object, the fastest way to get from Miami to Naples is by plane. While they won't find a route via a commercial carrier, tourists are welcome to charter an aircraft through a private company like Evojets. They leave from Miami International Airport.
The type of aircraft you choose will determine the final cost. For instance, a smaller, "executive turboprop," which seats up to nine people, will cost between $5,800 and $7,800 per person. It will take about 30 minutes in the air to reach Naples Municipal Airport.
A larger, "heavy jet," which seats up to 16 people, can cost between $20,800 and $28,100 per person and boasts a quicker flight time of 19 minutes.
4. From Miami to Naples by Boat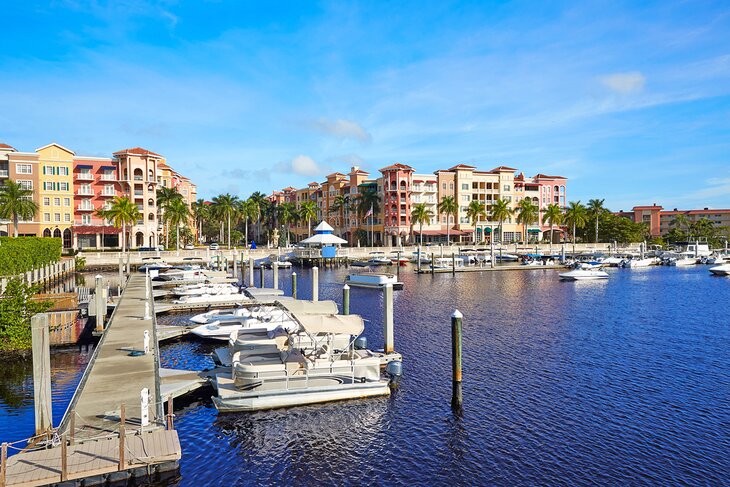 Chartering a boat is the slowest way to get from Miami to Naples, but it will definitely be the most scenic, especially if your captain chooses to take you around the glamorous beaches of the Florida Keys. If you have a ton of time to kill and enjoy spending time on the open water, cruising by boat is the best way to travel to Naples.
Companies like Boat Miami offer a few options for boat rentals, which come with a captain and/or crew, depending on what package and boat you choose. Vessels on offer include sport yachts, luxury mega yachts, catamarans, and bareboats.