12 Best Cheap Places to Travel in November
We may earn a commission from affiliate links ()
Looking for a place to travel in November that won't break the bank before the holidays? Plenty of destinations around the world have great weather this time of year and will show you an amazing experience – even if you're on a tight travel budget.
A food-focused getaway to Singapore can be done on the cheap in November. As can a beach vacation to the Bahamas or an outdoorsy escape to the island of Saba. You can also go truffle-hunting in Tuscany, stroll the cobblestone streets of Seville, or get a jumpstart on winter sports in Oslo at surprisingly decent prices.
For more ideas on budget-friendly trips this fall, check out our list of the best cheap places to travel in November.
1. The Bahamas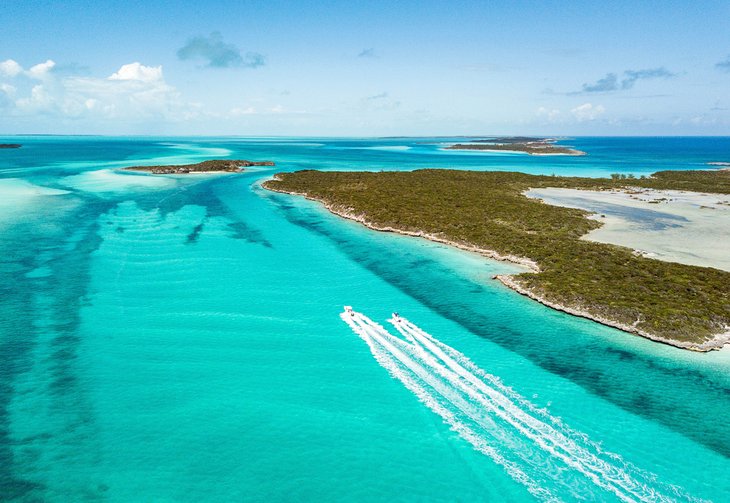 Do chilly temperatures at home have you craving a warm, sunny escape? You can get a bargain on The Bahamas in November. It's technically still hurricane season, so you'll want to protect your trip with comprehensive travel insurance, but the vast majority of storm risk occurs between August and October. November can be a sweet spot for low risk of bad weather and ultra-affordable prices at resorts.
With some 700 islands and 2,500 cays, The Bahamas gives tourists a variety of destinations to choose from for their vacation. Nassau, the capital, draws the largest numbers of visitors looking to relax on Cable Beach and check out the colorful colonial buildings that line Bay Street.
Just five kilometers offshore, Paradise Island beckons guests to the popular Atlantis resort. If you want to dive, snorkel, or try bonefishing, you'll be happy on Andros, which is close to one of the largest barrier reefs in the world. For that quintessential Caribbean vacation, The Exumas are island dreams brought to life.
Accommodation: Top-Rated Resorts in The Bahamas
2. Saba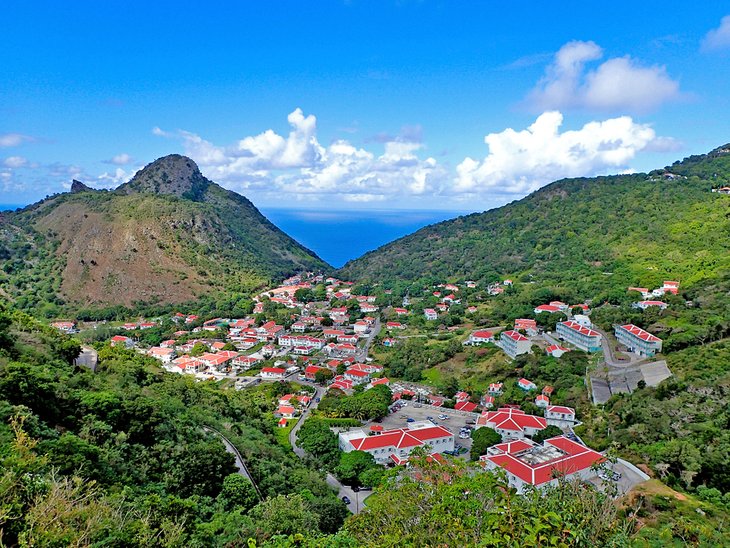 For a twist on the traditional Caribbean vacation, head to Saba, a 13-square-kilometer island northwest of Sint Eustatius with a population of just a few thousand residents. Forget about lounging around on the beach – you won't find any sandy stretches here. However, you will have the opportunity to experience some of the best diving in the world at the Saba Marine Park.
This biodiverse destination also has some amazing hiking opportunities, the most famous of which is Mount Scenery. Climb to the top of the 887-meter-tall peak, considered to be the highest point in the Dutch kingdom, and you'll find yourself in the middle of a magical, misty cloud forest.
With high season not kicking in until mid-December, November is your best bet for visiting Saba on the cheap.
3. Charleston, South Carolina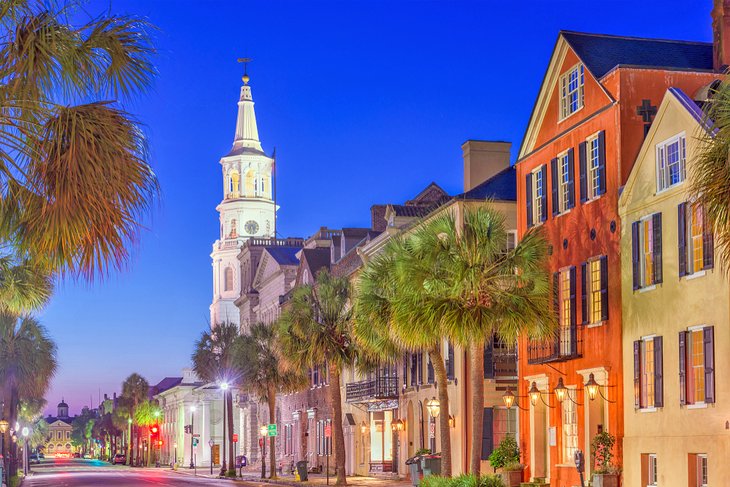 Immerse yourself in America's Southern charm in Charleston. The beloved city in South Carolina is regularly ranked as one of the best places to visit in the United States, and you can get great bang for your buck in November.
Don't bother visiting Charleston without an appetite. This city has built its reputation on downright delicious food, including stick-to-your-ribs barbecue at Home Team BBQ.
Walk off your meals with a tour through the Historic District, which is home to many of the 1,400 historic structures built when the city was the wealthiest town in the American South. Another popular place for a stroll is Waterfront Park. The 12-acre attraction gives you picturesque views of the water, and you might even spot a dolphin or two.
With temperatures ranging from 63 to 75 degrees Fahrenheit, November is also a lovely time to visit Charleston's famous gardens. Middleton Place Plantation and Magnolia Plantation & Gardens will give you a deep appreciation for the area's rich flora and fauna.
Accommodation: Where to Stay in Charleston, SC: Best Areas & Hotels
4. Seville, Spain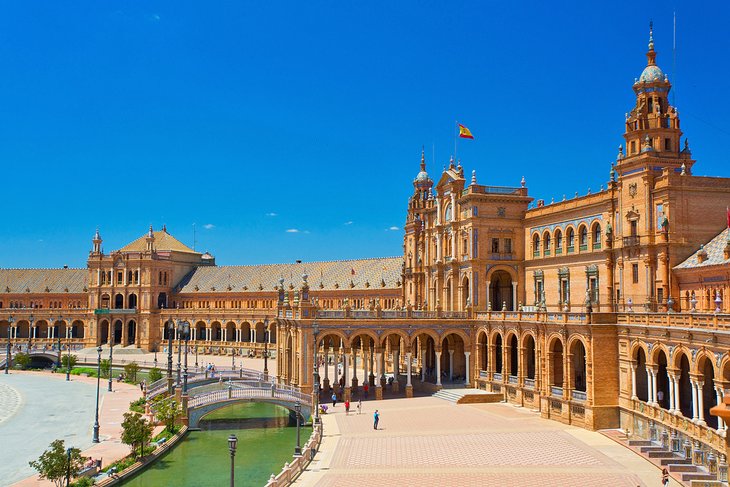 If you want a great deal on Seville, you'll have to put up with a bit of misty weather in November. A fair trade-off, considering you'll face minimal crowds and still have pretty warm weather for exploring the sights in Seville. Culture buffs will fall in love with this enchanting city from the moment they start exploring its cobblestone streets, lined with antique street lamps.
On the must-visit list for Seville is the Catedral de Sevilla. The gothic attraction, a UNESCO World Heritage Site, was built around 600 years ago and is renowned for its grandiose architecture.
See a different side of Andalusian architecture at the Real Alcázar, another World Heritage Site that was built by Moorish rulers in the 10th century. The palace showcases intricate archways, decorative friezes, and lavish gardens. Round out your trip with a tour of the charming neighborhood of Barrio Santa Cruz.
Accommodation: Where to Stay in Seville: Best Areas & Hotels
5. Tuscany, Italy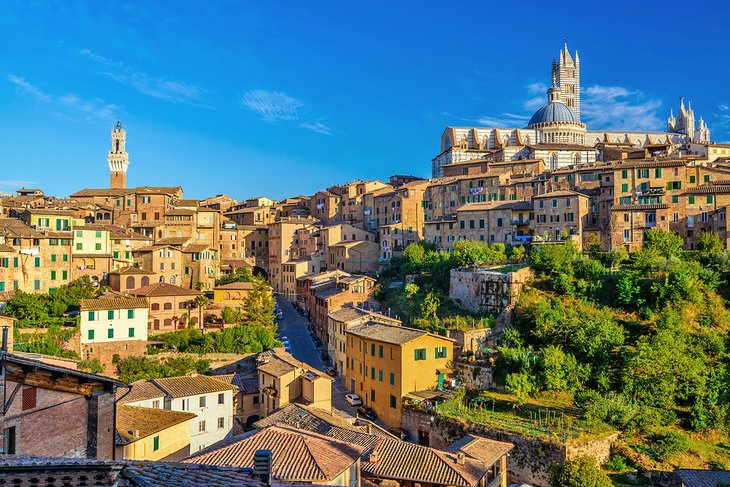 The idea of going to Tuscany is a romantic fantasy for jet-setting couples around the world. The mood (and the prices) are just right in November, when tourist numbers are low and vacancies are higher than at other times of the year.
With low hotel rates leaving more room in your travel budget, you can splurge on one of Tuscany's most quintessential autumn activities: truffle hunting. Winter white truffles are in season this time of year, and you can head out on a tour with a local forager and his or her specially trained dog. You'll instantly salivate the moment one of these aromatic delicacies is dug from the ground.
6. Oslo, Norway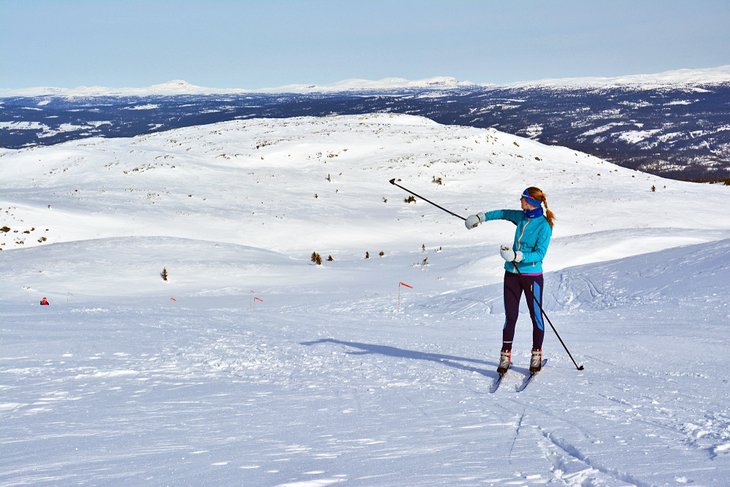 Objectively speaking, Scandinavia isn't a cheap destination by any stretch of the imagination. However, prices in Oslo tend to drop to more budget-friendly levels in November. The city's gorgeous winter wonderland weather is a treat for snow-lovers who make the trip.
Embrace the cold – Oslo brims with outdoor activities this time of year. Rent a sled and zigzag down Korketrekkeren, a trendy toboggan run. Go cross-country skiing along the trails at Frognerseteren or hit the downhill slopes at Oslo Winter Park. The Christmas markets, which open up in November, are another fun cultural experience in the Norwegian capital.
Other attractions in Oslo will give you a chance to warm up, as well. You can see three vessels from the 9th century at the Viking Ships Museum. Take in exhibits on contemporary art and design at the National Museum. And learn about Norway's most famous painter, Edvard Munch, at the Munch Museum.
Accommodation: Where to Stay in Oslo
7. Singapore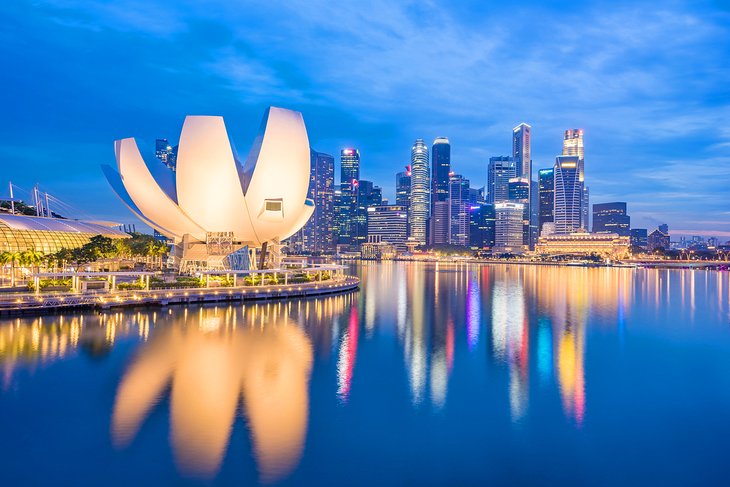 For an affordable, food-focused getaway, head to Singapore in November. Prices are relatively low in November due to less than ideal weather (expect hot, rainy days), but that shouldn't put a damper on your trip. After all, you're here to eat – and there's a melting pot of flavors just waiting to be savored.
Singapore's hawker centers are the best place to visit if you're looking for cheap, tasty street food. The Chinatown Complex Food Center, one of the country's largest and busiest hawker centers, serves up every type of Chinese food you could imagine. The claypot rice is a favorite among tourists. Legendary street food chefs can be found at Old Airport Road Food Center. You can also sample Indonesian and Malay specialties (like nasi goreng) at the Geylang Serai New Market.
Use some of your travel budget to splurge on at least one high-end meal in Singapore. The iconic Raffles Hotel, Art-Deco restaurant Atlas, and award-winning eatery Tippling Club will show you the luxe side of Singapore's dining scene.
Accommodation: Where to Stay in Singapore: Best Areas & Hotels
8. Athens, Greece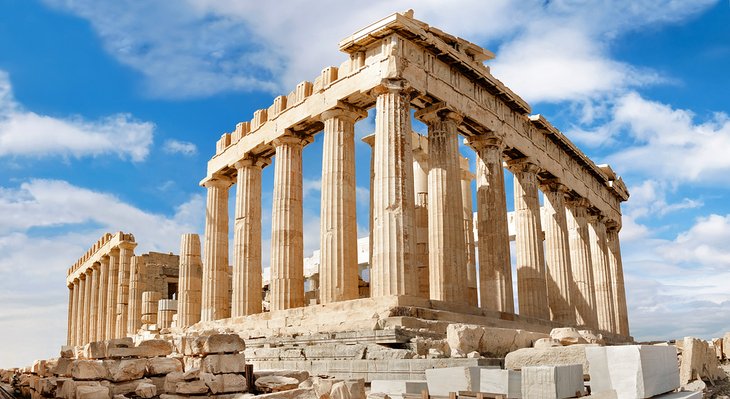 Is visiting the Acropolis in Athens at the top of your bucket list? Make it happen for a bargain in November. While it's one of the less popular times to visit the city, November brings pleasant weather for exploring ancient attractions and competitive rates on hotels and flights.
You'll want to devote ample time to seeing the ruins of the Acropolis up close. The Parthenon, Temple of Athena Nike, and Porch of the Caryatids will leave you awestruck. Get an even deeper understanding of the archeological site at the Acropolis Museum, which contains a remarkable collection of ancient Greek art.
Continue your journey through history with visits to other antique attractions in Athens. You can see the purported location of Socrates' trial at the Ancient Agora, a marketplace that was built in the 6th century BC.
Conveniently located just next door is the Roman Agora, where you'll instantly recognize the Tower of the Winds. With fewer crowds than usual, November is also an ideal time to get a fantastic photo of the Temple of Olympian Zeus.
Accommodation: Where to Stay in Athens: Best Areas & Hotels
9. Marrakesh, Morocco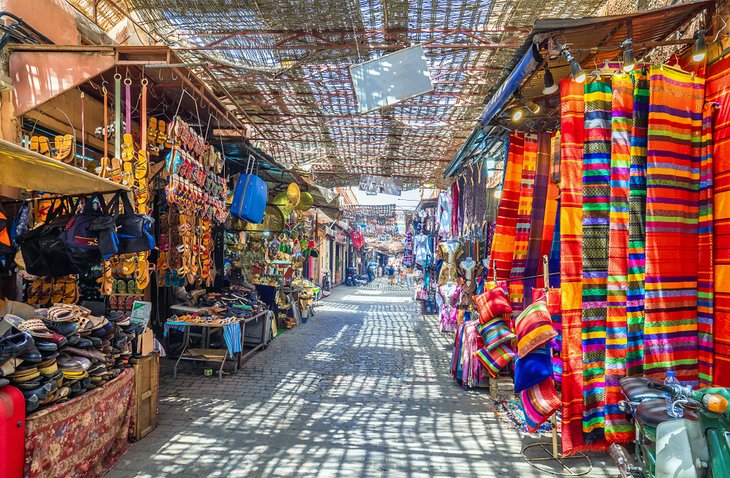 One of the best cheap places to visit in November is Marrakesh. It's shoulder season, and hotels in the Red City are very affordable this time of year. You also won't have to endure the extreme heat of the summer months. Expect temperatures to range from 9 to 23 degrees Celsius in Marrakesh in November.
The medina souks are one of the biggest attractions in Marrakesh. These bustling, colorful bazaars are filled with souvenirs galore. Bargain hard for perfumes, spices, leather goods, and handmade shoes. But mostly, you should engage all five of your senses to soak up the unique atmosphere of this destination.
Exploring Marrakesh's mesmerizing buildings is another top thing to do. The Medersa Ben Youssef is like a kaleidoscope of tile work, while the Bahia Palace captures the colors and grace of a peacock into architectural form.
Accommodation: Where to Stay in Marrakesh: Best Areas & Hotels
10. Sydney, Australia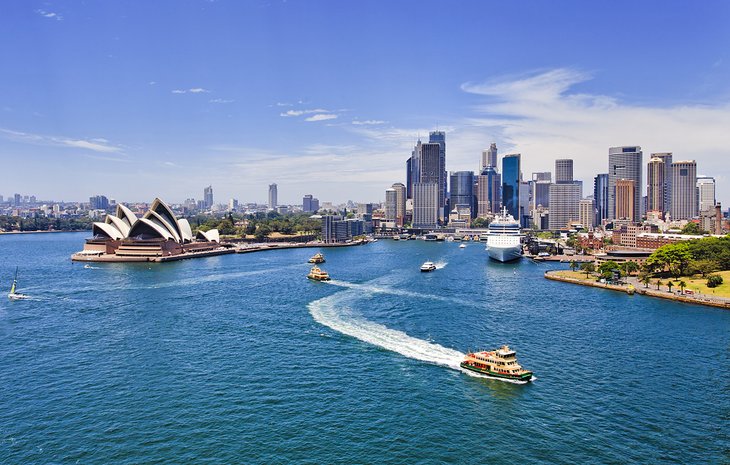 Springtime in the Southern Hemisphere brings a nice balance of agreeable weather and lower-than-average hotel rates to Sydney. It's just the right time of year for budget-oriented tourists to visit the Australian metropolis without making major sacrifices.
Tourists are spoiled for choice when it comes to things to do in Sydney in November. Get here early in the month to catch the world's largest free public sculpture exhibit, Sculpture by the Sea, at Bondi Beach. You can also attend the decades-old Festival of Fisher's Ghost, a 10-day celebration of Australia's most well-known specter in Campbelltown. The event includes a lively street parade, art contest, craft show, carnival, and fireworks display.
11. Mazatlan, Mexico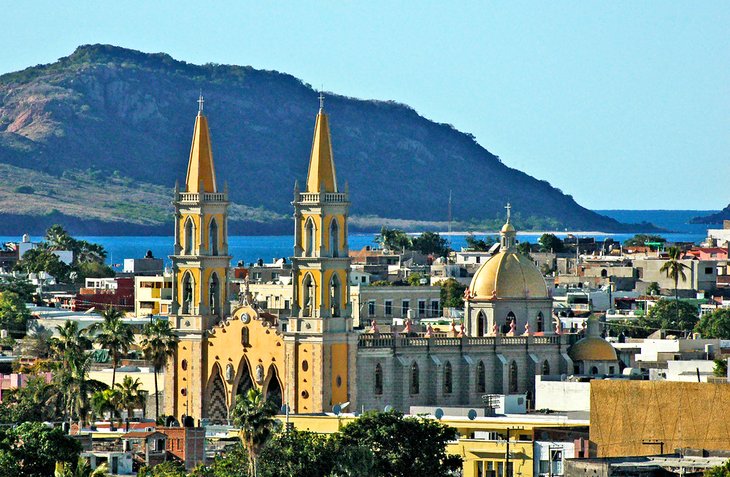 While most tourists wait until winter to visit Mazatlan, the best time to visit this Mexican hot spot is actually in the fall, just after the summer rains have ceased. It's easy to find hotel rooms for less than $100 a night in Mazatlan this time of year, leaving you with more money in your pocket for sightseeing and activities.
Most parts of this city are extremely walkable, but the best place for a stroll is Old Mazatlan. It's filled with historic treasures, like the Basilica of the Immaculate Conception, and fantastic street vendors. For lunch, dig into fish tacos at restaurants along Plaza Machado.
The sunny, warm November weather also lends itself to Mazatlan's other top attraction: the beaches. Soak up the sunshine on the golden shores of Playa Olas Altas or Isla de la Piedra.
12. Santiago, Chile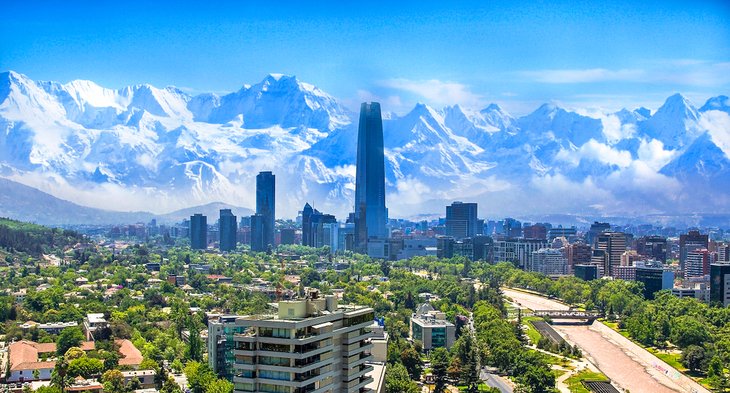 Thin crowds and cloudless skies make Santiago one of the best cheap places to visit in November. You can often score flight deals from North America to this beautiful South American destination this time of year, bringing the trip well within reach for tourists strapped for cash.
There are tons of things to do in the Chilean capital on your getaway. Get amazing views of the landscape from Portillo ski resort or St. Christopher Hill. Immerse yourself in the trendy neighborhood of Bellavista, which has cool street art, upscale galleries, and boutiques. Check out the famous Metropolitan Cathedral on the edge of the Plaza de Armas.
Literary lovers should also visit La Chascona, where Noble Prize-winning poet Pablo Neruda once lived. The on-site museum has a fascinating collection of the writer's personal effects.
Accommodation: Where to Stay in Santiago