San Diego with Kids: 8 Top Things to Do
Sunshine, balmy weather, and beautiful beaches, are among the many attractions of San Diego. The city is packed with enough kid-friendly activities to keep families busy, yet the laid-back Southern California vibe ensures a relaxing visit.
Families with young kids usually head straight to the San Diego Zoo and Balboa Park to marvel at amazing animals and gorgeous natural surroundings. A world of discoveries also awaits children at the Birch Aquarium and the New Children's Museum. For an entertaining day at an amusement park, both Legoland and Belmont Park are also popular spots.
Whatever sights are on the itinerary, a family vacation in San Diego will make everyone happy, with plenty of fun in the sun. For ideas, see our list of top things to do in San Diego with kids.
Note: Some businesses may be temporarily closed due to recent global health and safety issues.
1. Discover Amazing Animals at San Diego Zoo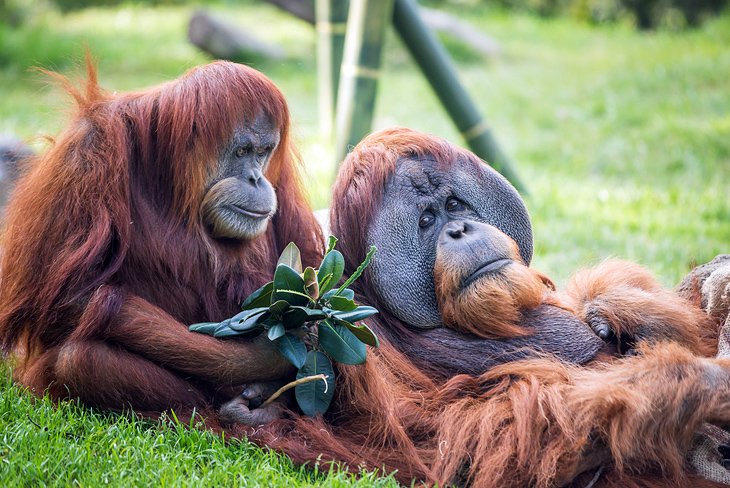 The San Diego Zoo is a must-see destination for families with kids of all ages. What distinguishes the San Diego Zoo from others is the cage-free enclosures that replicate the wilderness. Within these surroundings, animals can roam about almost as they would in nature.
Visitors will be awed by the wide range of species. The zoo is home to an incredible diversity of animals, from leopards, rhinos, elephants, and giraffes to tigers, camels, flamingos, pandas, and polar bears. You can also find less well-known species, like poison frogs and Chinese alligators.
For families with young kids, the zoo is one of the best places to visit in San Diego because it offers convenience along with so many attractions. There are several dining options, as well as boutiques for purchasing animal-themed souvenirs.
The KinderZoo, which houses favorite animals such as koalas, delights little ones (age three to five years). Thoughtfully designed for the preschool age group, the KinderZoo features storytelling and kids' craft projects.
The San Diego Zoo is also dedicated to protecting endangered species against extinction. Veterinarians, animal care specialists, and other staff at the zoo conduct studies on animal behavior and health. These studies provide important information used by animal conservationists to perform field projects in the wild.
Address: 2920 Zoo Drive, San Diego, California
Official site: http://zoo.sandiegozoo.org
2. Swing, Slide, and Swim at Balboa Park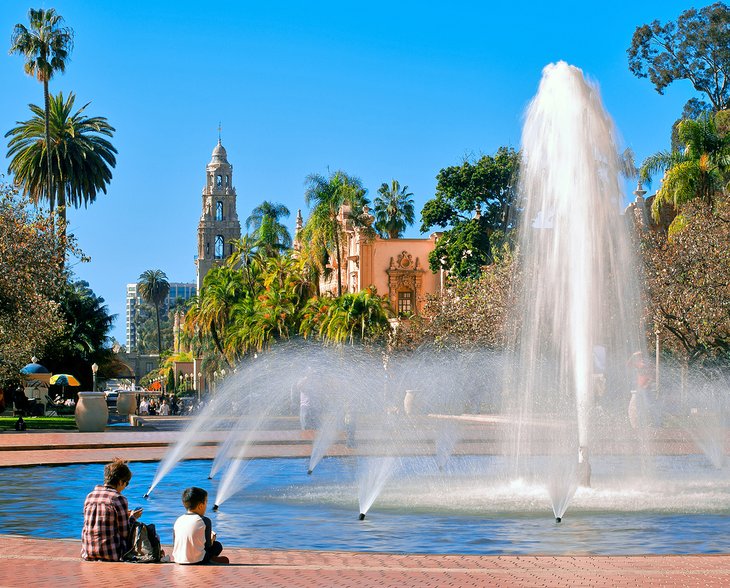 Families appreciate the beauty and abundance of recreational opportunities at Balboa Park. This expansive outdoor space includes 17 museums, playgrounds, a swimming pool, and over a dozen different gardens.
Many visitors come here to enjoy the Pepper Grove Playground, a large kids' recreation area with slides, swings, a jungle gym, sandbox, playing fields, and picnic tables. Another great attraction for kids is the EthnoBotany Children's Peace Garden, a sustainable organic garden dedicated to educating youth about the importance of plants in society.
Within Balboa Park is the Fleet Science Center, one of the best places to visit in San Diego for kids to learn about science. This innovative science center offers hands-on activities and eight interactive galleries along with interesting temporary exhibitions. The center's Kid City area is designed especially for children under five years old.
Other children's attractions include a puppet theater; a charming Herschell-Spillman carousel (created in 1910); the San Diego Model Railroad Museum; and the Balboa Park Miniature Train, which takes passengers on three-minute half-mile rides around the park.
Address: 1549 El Prado, San Diego, California
Official site: https://www.balboapark.org
3. Admire the Colorful Sea Life at Birch Aquarium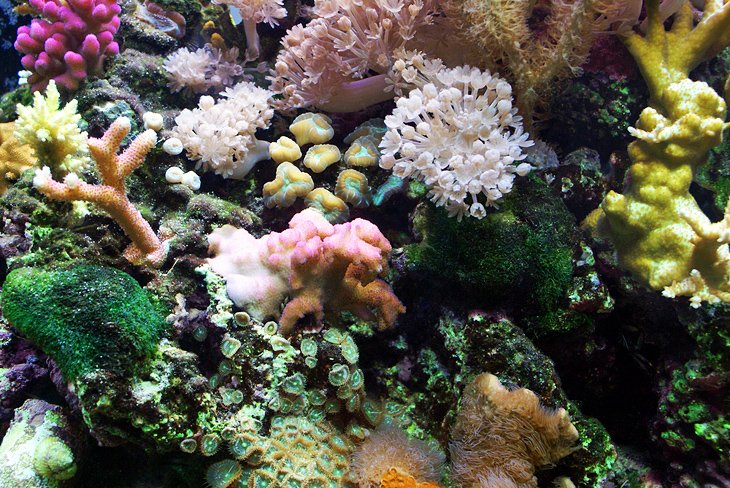 In La Jolla, about 13 miles away from San Diego, the Birch Aquarium is part of the world-renowned Scripps Institute of Oceanography at U.C. San Diego. The aquarium has a marvelous variety of marine animals that are native to the Pacific Ocean.
Discover an array of fish, invertebrates, sharks, seahorses, and a kelp forest filled with inhabitants. Interactive multimedia exhibits showcase the findings of oceanography explorers. The Birch Aquarium also has daily animal feedings that allow visitors to watch sharks grab their prey and lobsters emerge from rocks to snatch their food.
For more interactions with the sea animals, visitors can explore the man-made tide pools on the aquarium's Tide Pool Plaza. Children delight in discovering the hermit crabs, sea anemones, and other creatures within the rocky saltwater-filled pools. As a bonus, the plaza features stunning panoramic views of the Pacific Ocean and the coastline around La Jolla.
Address: 2300 Expedition Way, La Jolla, California
Official site: http://aquarium.ucsd.edu
4. Spark the Imagination at the New Children's Museum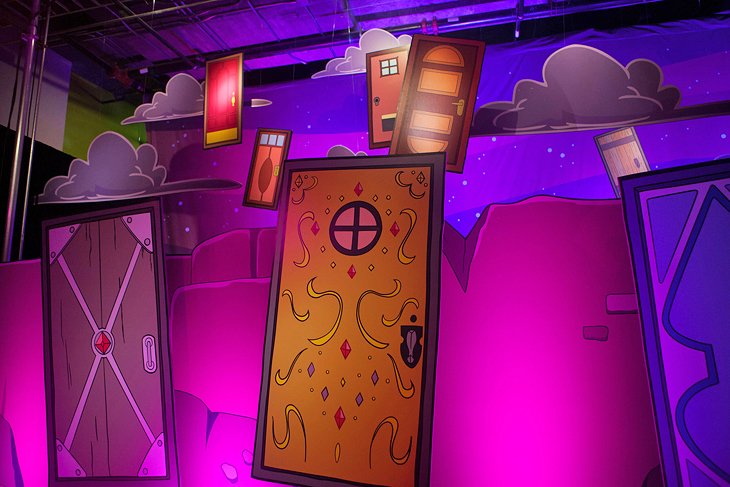 This unique museum collaborates with contemporary artists to create one-of-a-kind art installations. The exhibits include playhouses, clubhouses, and climbable towers. Kids can interact with the exhibits and engage in active play as they would at home. The museum also displays thematic exhibitions and original works of art, all designed to arouse children's curiosity.
Address: 200 West Island Avenue, San Diego, California
Official site: www.thinkplaycreate.org
5. Feed Giraffes at the Safari Park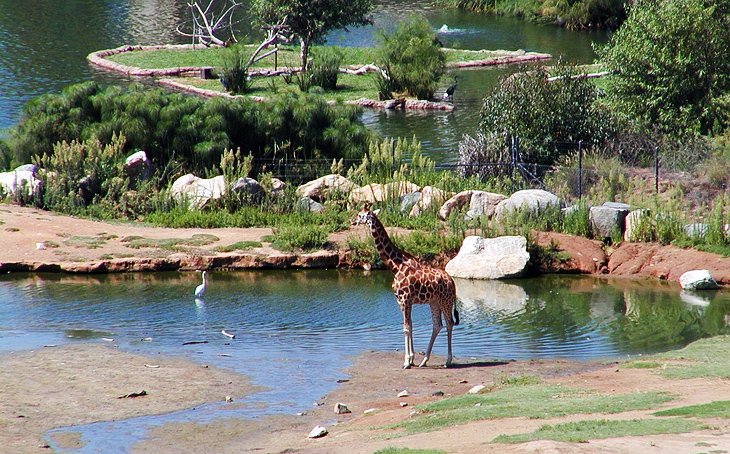 At the Safari Park, kids can see magnificent safari animals roaming in wide-open spaces as they would in the wild. The Safari Park keeps the animals in special enclosures, and guided tours in open-air trucks lend the feel of an authentic safari experience. Participants get a close-up view of the animals. It's a thrilling experience to spot tigers, lions, and rhinos just meters away.
The Caravan Safari offers a chance for children to feed giraffes.
Address: 15500 San Pasqual Valley Road, Escondido, California
Official site: http://www.sdzsafaripark.org
6. Marvel at Legoland's Unique Creations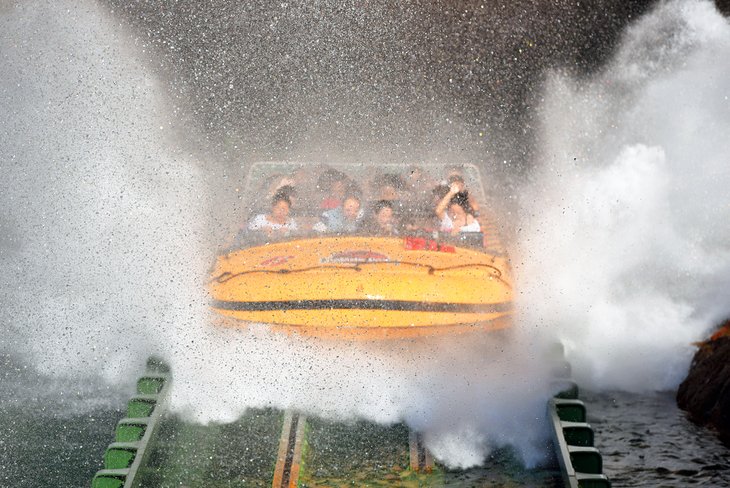 A 35-minute drive from San Diego, the Legoland amusement park features amazing Lego installations and entertaining shows. Incredibly realistic creations are made entirely of Lego bricks. Historical figures and famous icons of pop culture make an appearance on the Block of Fame in the Miniland USA area, which includes scaled-down reconstructions of San Francisco, New Orleans, Las Vegas, Washington D.C., and New York City.
Legoland also has many popular rides. Little kids love the Fairy-Tale Brook boat ride down a stream, with fairy-tale scenes along the way. Older kids enjoy the high seas adventure-themed Pirates Shores water rides and the Lost Kingdom Adventure expedition in the Land of Adventure.
Address: One Legoland Drive, Carlsbad, California
Official site: https://www.legoland.com/california/
7. Ride Roller Coasters at Belmont Park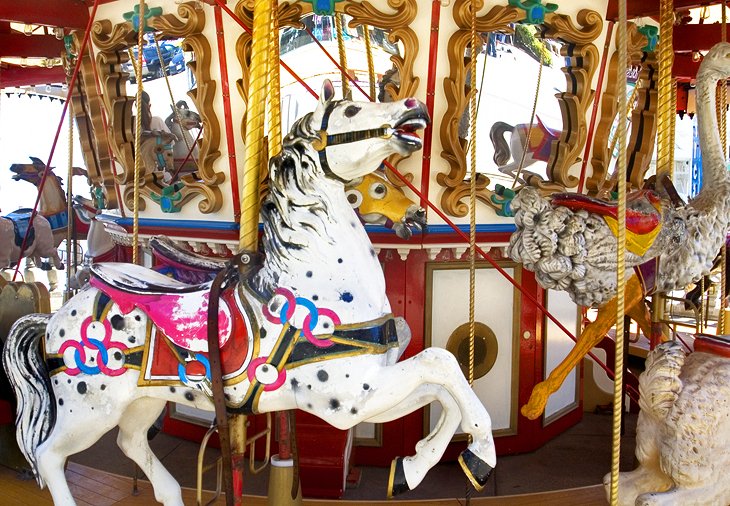 Belmont Park is a fun-filled seaside amusement park, complete with roller coaster rides, arcade games, and fairground foods. Belmont Park offers something for everyone, with a range of attractions, from old-fashioned rides to adventurous rock climbing activities.
The Giant Dipper roller coaster ride is for thrill-seeking older kids who meet the height requirement of 50 inches tall. The Beach Blaster and Control Freak rides are for kids at least 48 inches tall who love fast-paced motion rides.
Other things to do at Belmont Park include riding on a choo-choo train, playing miniature golf, and strolling along the boardwalk. For a meal or snacks, head to the boardwalk, which has several beachfront restaurants with amazing ocean views.
Address: 3146 Mission Boulevard, San Diego, California
Official site: http://www.belmontpark.com
8. Enjoy Aquatic Shows at SeaWorld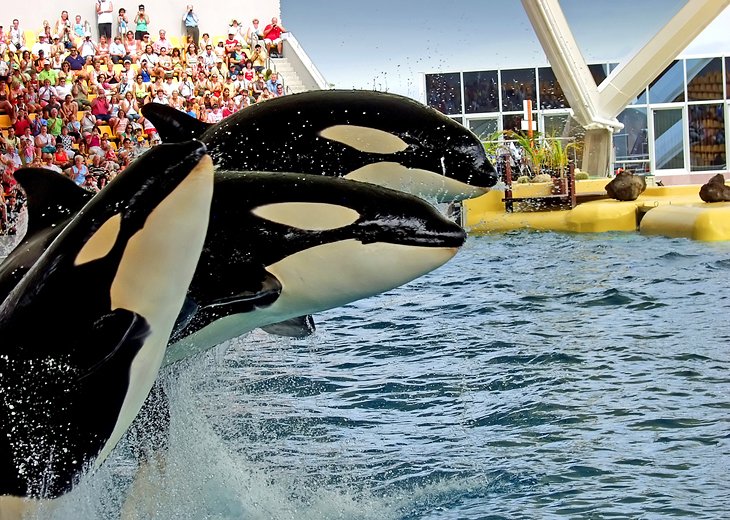 This 200-acre amusement park is famous for its aquatic shows and amusement rides. SeaWorld also has an aquarium and is home to adorable marine mammals, including sea lions and sea otters. One of the resident sea lions even performs in a live-action musical TV show.
Kids can touch and feed dolphins, as well as watch sea otters frolic at Dolphin Point. Visitors can also get a close-up look of killer whales at the Orca Encounter underwater viewing area.
Other highlights of SeaWorld are the kid-friendly roller coaster and water rides. The Shipwreck Rapids and Journey to Atlantis are exciting rides for kids who meet the height requirement of 42 inches tall.
Address: 500 Sea World Drive, San Diego, California
Official site: http://seaworldparks.com/en/seaworld-sandiego/
Where to Stay in San Diego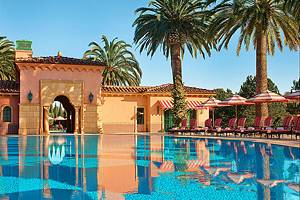 Hotels and Resorts for Families. San Diego is packed with excellent places to stay but families looking for more kid-friendly accommodation can find some great properties. For ideas, see our list of the Best Family Resorts in San Diego. If you are traveling with furry family members, have a read through our list of the best Pet-Friend Hotels in San Diego.