17 Top-Rated Attractions & Things to Do in Palm Springs, CA
We may earn a commission from affiliate links ()
Palm Springs is a vacation destination set in the Sonoran Desert surrounded by four different mountain ranges. The resort city is just a three-hour drive from San Diego and a two-hour drive from Los Angeles, making it popular for weekend getaways.
Known for mid-century modern style, its plethora of championship golf courses, warm weather, and a fun and welcoming vibe, the city, along with several surrounding communities known collectively as the Coachella Valley, is a popular winter destination. Beyond the golf resorts and swimming pools there are still plenty of tourist attractions, things to do, and places to visit. You can take your pick from a wide range of activities downtown like shopping; dining; touring museums; or exploring the surrounding desert, mountains, and canyons.
When it's cold in most other parts of North America (approximately November through March), that's the high season for Palm Springs, and the population swells with visitors and snowbirds. The city is home to a serious lineup of Hollywood celebrities each January during the annual Palm Springs Film Festival, and draws architecture and design fans from around the world during February's Modernism Week. The city is also crowded in April during the Coachella and Stagecoach music festivals, held in Indio about 30 minutes from downtown.
For sightseeing ideas, see our list of the top attractions and things to do in Palm Springs.
1. Ride the Palm Springs Aerial Tramway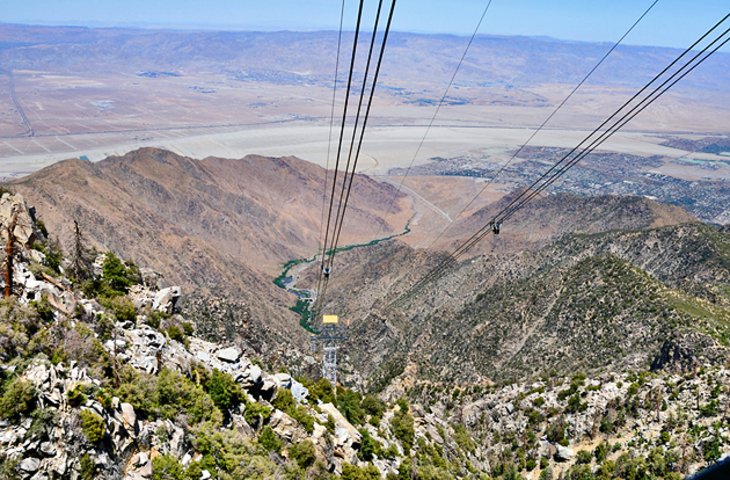 Escape the heat of the desert with a quick ride into the mountains on the Palm Springs Aerial Tramway. Standing on the edge of Palm Springs, Mount San Jacinto rises more than 10,000 feet above the desert floor and can be easily accessed with a ride on the scenic tramway.
The tramway, which opened in 1963, has the world's largest rotating aerial tram cars. The cars are suspended from cables, like a ski lift, and the cables are strung atop metal towers installed on the mountainside. From the top, the view out over the desert is fantastic, and on hot days, the cool air (sometimes 30 to 40 degrees lower than that at the desert floor) can be a refreshing treat. During the winter, there is snow at the top.
In less than 10 minutes, the tram will take you up Chino Canyon to an elevation of 8,500 feet. At the top, called the Mountain Station, there are observation decks, two restaurants, historical displays, and videos on the construction of the tram. From here, 50 miles of hiking trails run through the pine forests of the Santa Rosa and San Jacinto Mountains National Monument, including a trail to the summit of Mount San Jacinto (11 miles round trip). You can also camp in the park.
2. Visit the Palm Springs Air Museum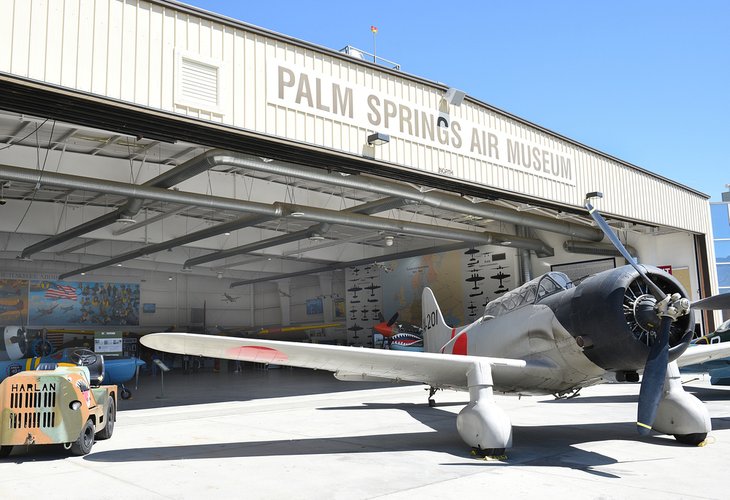 The Palm Springs Air Museum has a large collection of military aircraft, many of which still fly. Planes from World War II along with the Korean and Vietnam Wars are represented. It's a fascinating place to visit as most of the docents who provide tours are veterans themselves, with personal connections to the types of aircraft they talk about.
The aircraft are shown in static displays, and you can also get inside and tour some of them, including a massive B-17 bomber. Much of the collection is displayed inside air-conditioned hangars, so it's a great place to visit if you're looking for an escape from the city's extreme summer heat.
3. Take a Canyon Hike to a Waterfall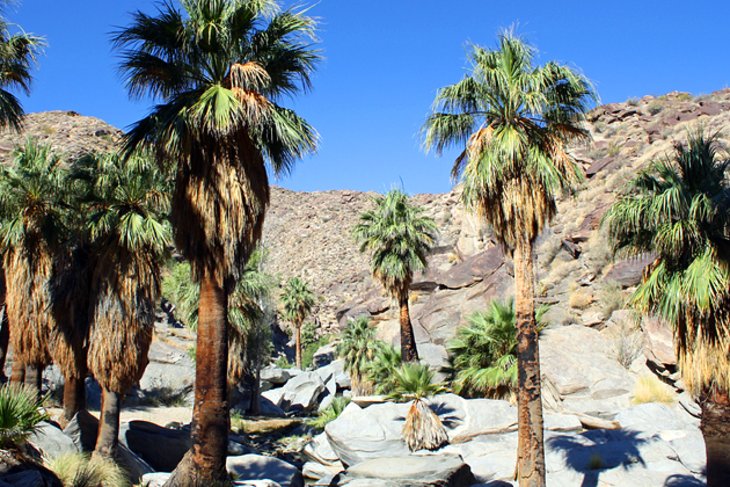 The Indian Canyons, located at the south end of Palm Springs, is a popular protected nature sanctuary comprised of three unique canyon environments. The area is part of the Agua Caliente Band of Cahuilla Indians reservation and is a great place for hiking and exploring some beautiful desert scenery.
Be sure to start with one of the main areas, Palm Canyon. This 15-mile long canyon, complete with a creek and waterfalls, is lined with large palm trees. In fact, the canyon is home to the world's largest grove of California fan palms. The canyon is home to a range of hiking trails of varying lengths and difficulties. The Indian Canyons park has a trading post selling souvenirs, Indian art, and other tribal-related items.
Andreas Canyon, another canyon area within the Indian Canyons park, is also worth checking out and is known as a good place to see birds. In the same vicinity is Murray Canyon, with a less frequented hiking trail and better opportunities for spotting deer and other wildlife. There are many hiking trails in the park, and many of those trails take you into multiple canyons.
4. Play Golf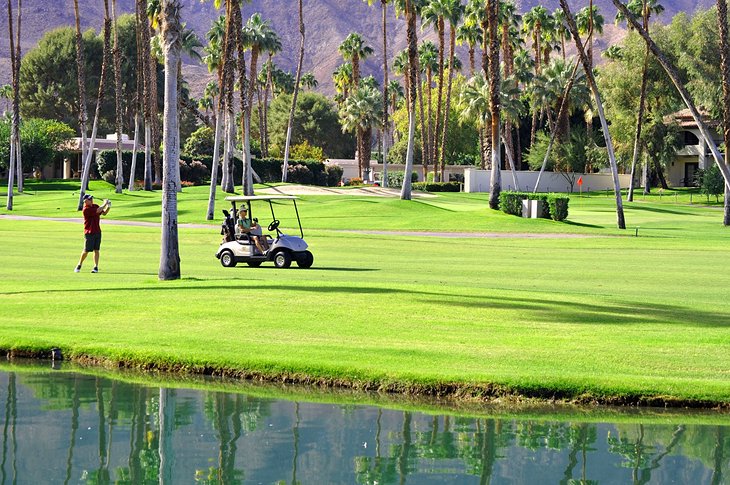 Palm Springs and nearby cities like La Quinta, Indian Wells, Rancho Mirage, and Palm Desert have over 100 championship-level golf courses. Many of the city's best courses are public and accessible to anyone (waiting lists are long during popular periods). The city is a very popular golf destination, as the weather is great for golf (an average of over 300 days of sunshine a year), especially during the winter months. Summer temperatures are extreme, making early morning games the only option.
Aside from the well-groomed and challenging courses, you also get the benefit of the beautiful scenery and desert backdrops. As you play, you're treated to a changing desert landscape with the area's different mountain ranges always visible in the distance.
5. Visit the Palm Springs Art Museum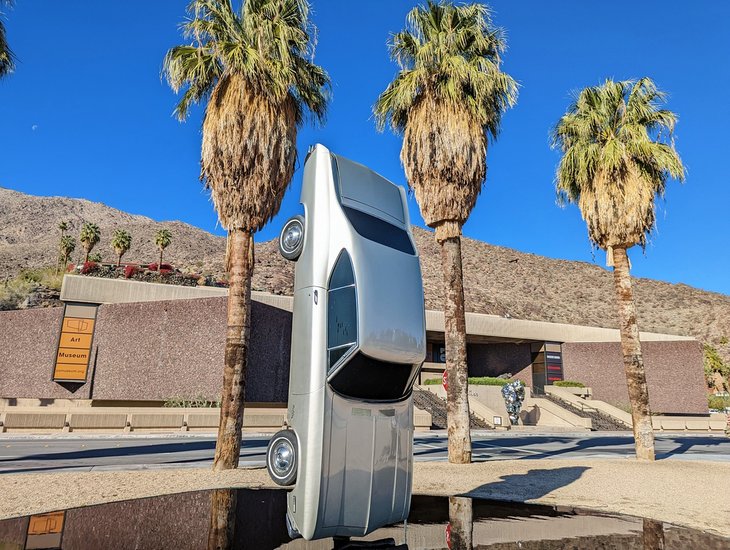 The Palm Springs Art Museum features a combination of fine art, natural history, and performing arts. The museum has been in existence since the late 1930s and formerly focused almost exclusively on desert subjects and artists, but over the years, the direction has shifted to a well-curated collection of modern and contemporary art, including Native American art.
In addition to fine art, the museum has a large collection of Native American craftwork and artifacts. There is also a natural science collection of animals and fossils on display, making the museum a great place to visit for kids and families.
Also on site are two outdoor sculpture gardens. The museum's permanent collections include paintings, photography, glass, pottery, and architecture and design with a focus on American Western art and artists. There are also touring and changing temporary exhibitions and shows.
6. Explore the Coachella Valley Preserve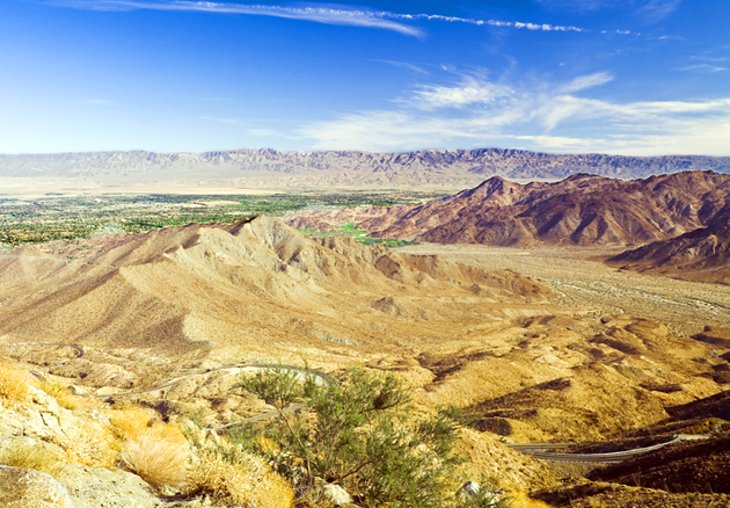 This large, protected outdoor space covers over 13,000 acres of raw desert and mountain landscapes. It's a partnership between federal, state, and private land-owners, allowing management and preservation of the natural environment.
Located east of Palm Springs, the Coachella Valley Preserve is home to a variety of wildlife. It's made up of three different preserve areas. The best one to visit is the Thousand Palms Oasis Preserve area, near Palm Desert. There are 30 miles of hiking trails along with multiple oases.
7. Moorten Botanical Gardens and Cactarium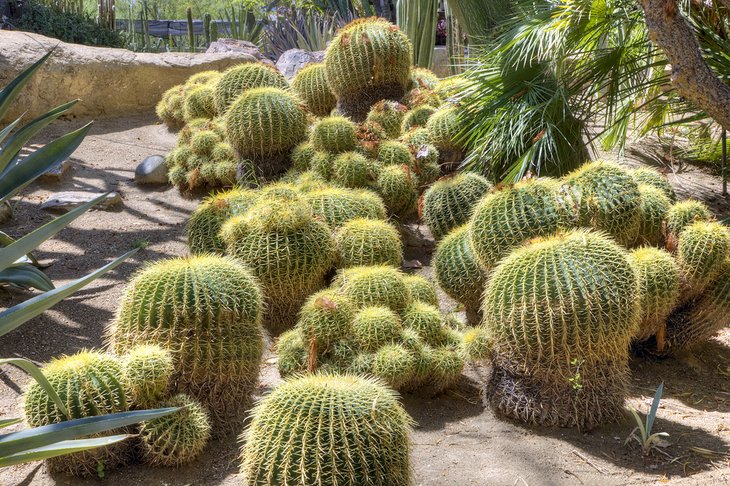 The Moorten Botanical Gardens and Cactarium is located just past downtown Palm Springs on the south end of Palm Canyon Drive. The unique nature space offers an incredible display of cacti and desert plants that range from full grown trees to plants just taking root. In the spring, when the desert is coming into bloom, and trees are starting to turn green again, the gardens are at their best.
Moorten is open year-round, but during the cooler months, from fall until spring, you can take a guided tour of the facility offered free with admission.
8. The Living Desert Zoo and Gardens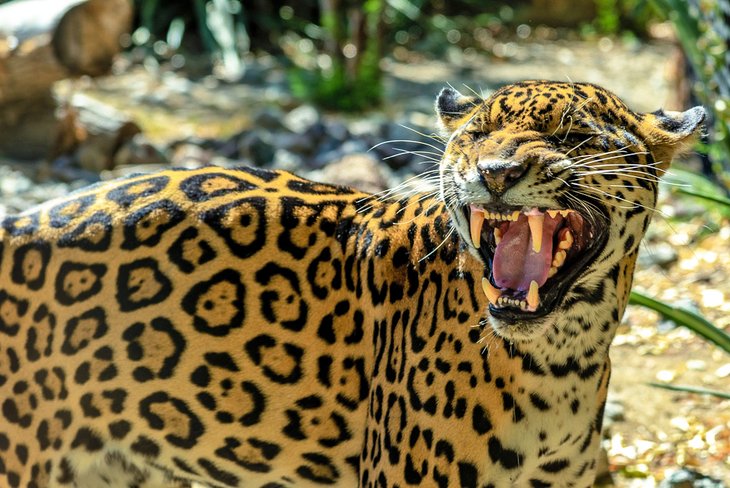 What started 50 years ago as an idea to preserve some raw desert land as the surrounding area developed into a resort has become a world-class zoo. The Living Desert Zoo and Gardens in nearby Palm Desert offers a chance to see the flora and fauna of the desert and gain some insight into ecosystems from deserts around the globe.
The compact zoo also features a variety of animals from North America and Africa, including camels, coyotes, wolves, foxes, badgers, mountain lions, raptors, zebras, giraffes, hyenas, leopards, gazelle, and many other species.
The morning is generally the best time to visit, when the animals are still active before the heat sets in. Check the zoo's daily schedule to find out about guided nature walks, wildlife shows, and animal feeding times.
9. Check Out the VillageFest Weekly Street Party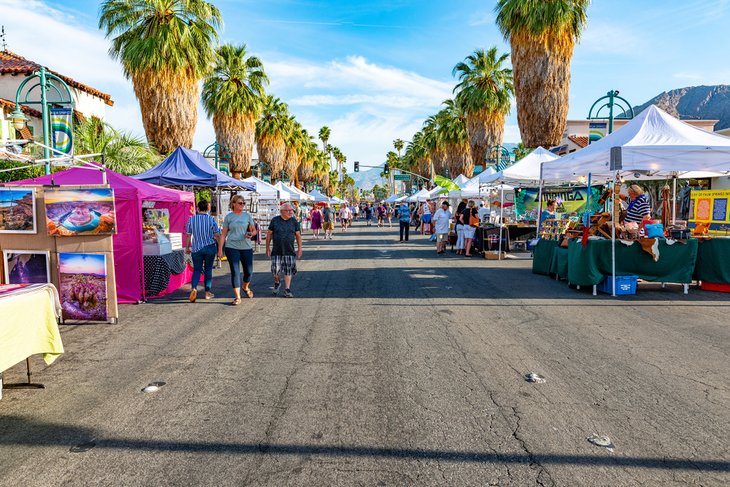 On Thursday evenings year-round, downtown Palm Springs turns into a giant street party, with more than 180 vendors set up along the city's main street for VillageFest. A quarter-mile stretch of Palm Canyon Drive is closed to traffic, and booths are set up along both sides of the street.
This is a fun evening out, where you can shop for arts, crafts, jewelry, and other interesting trinkets and also try some tasty snacks from local restaurants and artisinal providers. As you shop, musical performers, buskers, and other street artists provide additional entertainment.
10. Palm Springs Art Museum Architecture and Design Center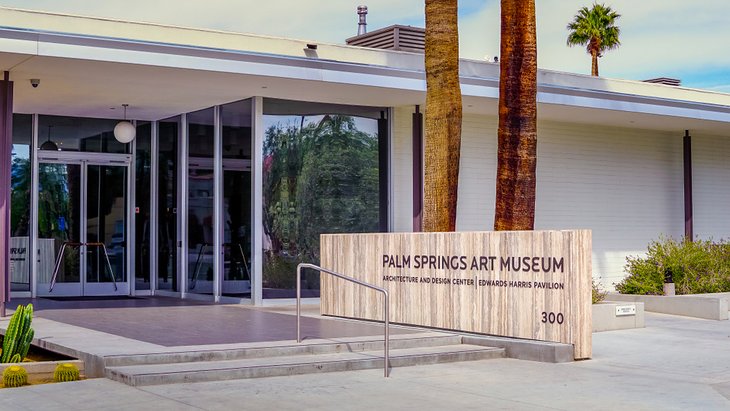 Palm Springs is home to the world's largest collection of intact mid-century modern buildings in the world. The city celebrates the design movement each February with Modernism Week. Design and architecture fans come from all over the world, and there are many events, including open houses, film screenings, and home tours of architecturally significant structures.
The Palm Springs Art Museum's Architecture and Design Center is a unique and free attraction that is worth a stop, particularly if you are interested in architecture or design. Located in a preserved 1960 mid-century modern bank building, similar in style to many other buildings in Palm Springs that still remain from this period, the structure itself is a protected historic site.
The Architecture and Design Center holds the architecture collections of the Palm Springs Art Museum and features temporary exhibitions, as well as a rotating display of material from the permanent collection.
11. Discover the City's History at the Palm Springs Historical Society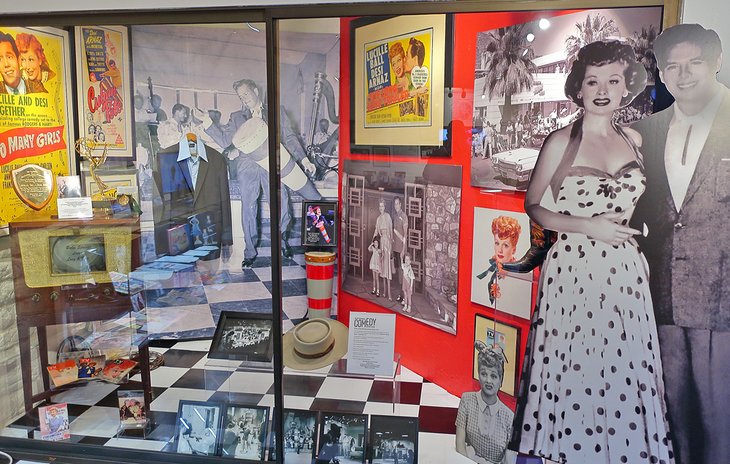 The city's historical society has a small but comprehensive museum in the heart of the downtown area right on Palm Canyon Drive. It's housed in two preserved 19th-century buildings and has a free museum and other exhibits.
12. Visit the Windmills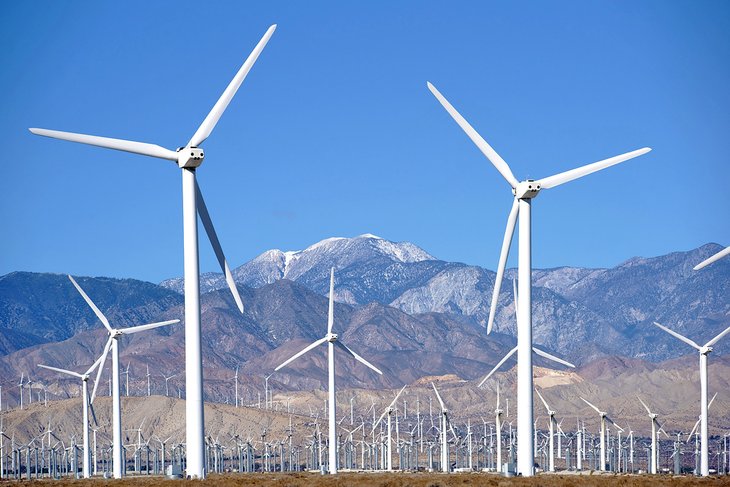 Just outside of Palm Springs, the San Gorgonio Pass is one of the most windy places on Earth, which is why it's filled with windmills (well actually wind turbines). The pass, located on either side of the I-10 freeway as it enters the Coachella Valley, not only has extreme wind, it has constant wind, which is essential for power generation. Acres of wind turbines dot the desert and the hillsides, silently generating electrical power for the region.
13. Discover Sunnylands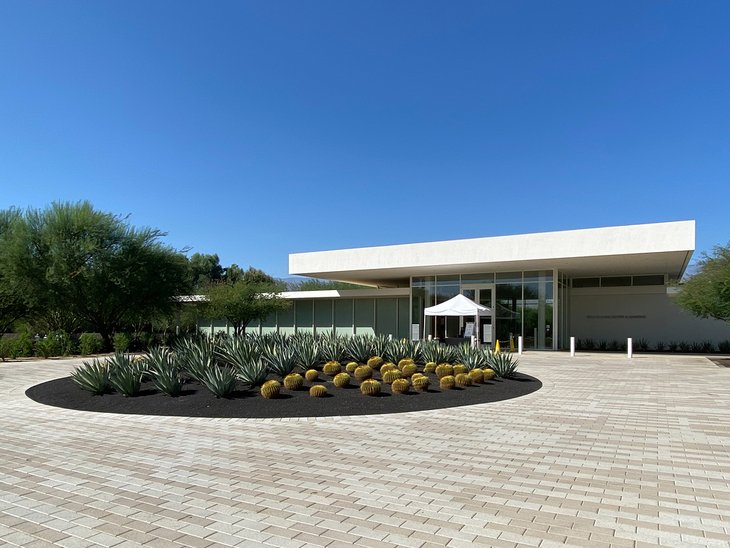 This incredible, mid-century modern estate was the home of billionaire businessman (and founder of TV Guide) Walter Annenberg and his wife. The vast estate has hosted many presidents and summit meetings, serving as a West Coast Camp David for several presidents, including President Obama. The estate and its incredible art collection, along with its gardens, can be visited. Sunnylands is in Rancho Mirage, about 25 minutes from downtown Palm Springs.
14. Visit a Date Farm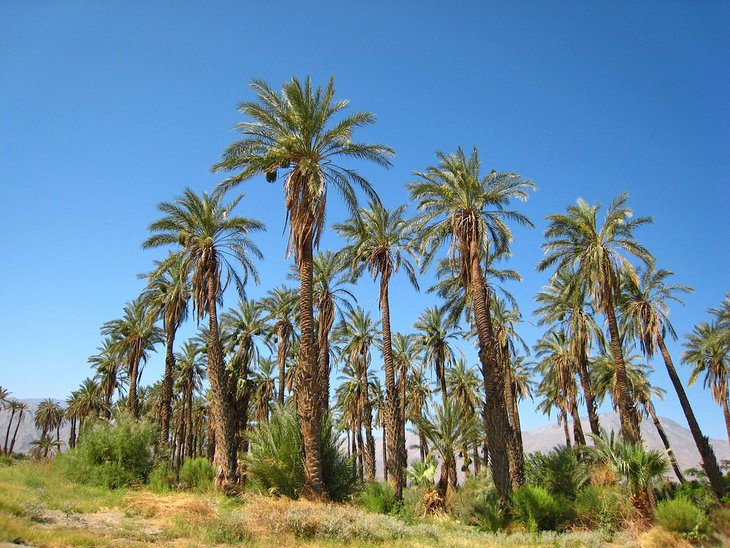 Palm Springs and the entire Coachella Valley has a rich agricultural history. One of the key crops is dates, and the area produces more than 90 percent of the dates grown in the U.S. This Middle Eastern fruit was first planted in the desert in the early 20th century, one of the few crops that can be grown year-round in the area's extreme weather.
15. Take a Jeep Tour of the Desert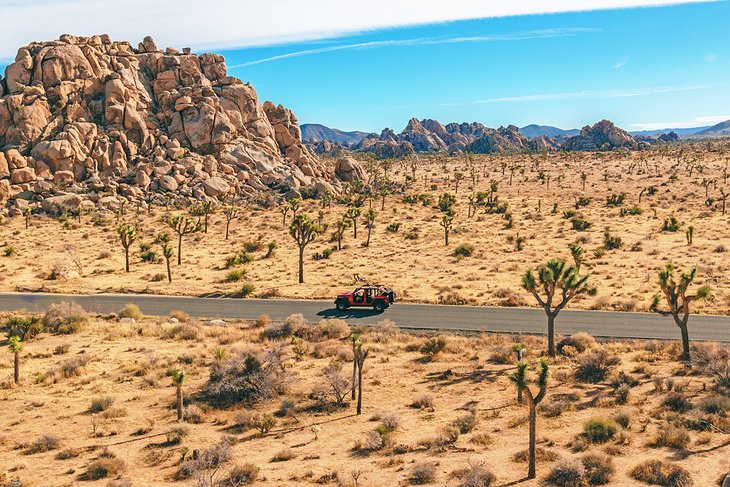 What better way to explore and experience the desert landscape than in the back of an open Jeep. Most Jeep tours are two to three hours long (a six-hour Joshua Tree adventure is available). The off-road tours explore the local desert landscape and the nearby San Andreas Fault.
Some of the Jeep tours depart from downtown Palm Springs; others start at a ranch in Indio, about 30 minutes east of Palm Springs. The naturalist-guided tours include bottled water and granola bar snacks.
One fun option is the San Andreas Fault Jeep Tour from Palm Desert. On this three hour tour you can learn about the Cahuilla people, the geology of the area, and see a desert oasis.
16. Ride a Horse through a Canyon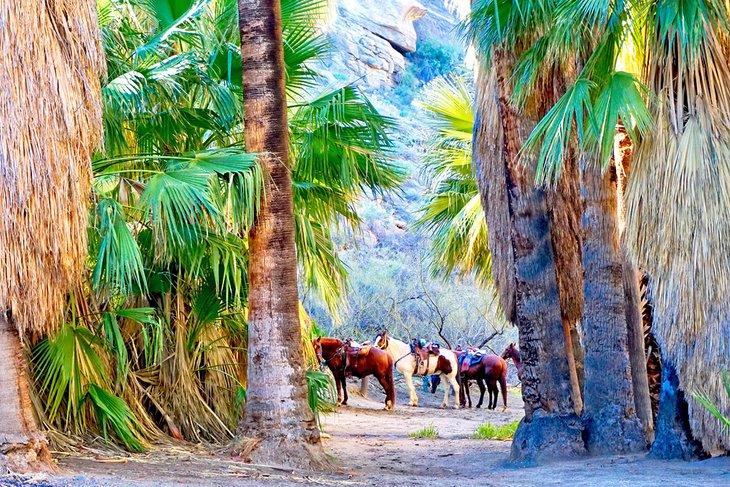 Another fun way to explore the local desert around Palm Springs in on horseback. Smoke Tree Stables has been operating since 1927 and offers trail rides into the local canyons. These are gentle, guided trail rides suitable for all ages and all levels of experience (including first-timers).
17. Fly in a Vintage Biplane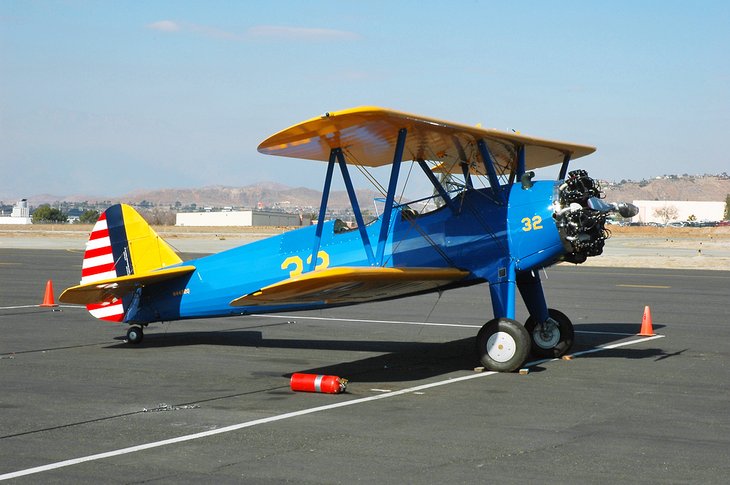 Palm Springs Biplanes, a company based at the Palm Springs airport, offers rides in a vintage 1940 Stearman biplane aircraft. The three-seat planes mean the passengers sit next to each other (behind the pilot). The open-top biplanes allow you to see all around, and you wear a cool vintage aviator cap and goggles.
Where to Stay in Palm Springs for Sightseeing
More Related Articles on PlanetWare.com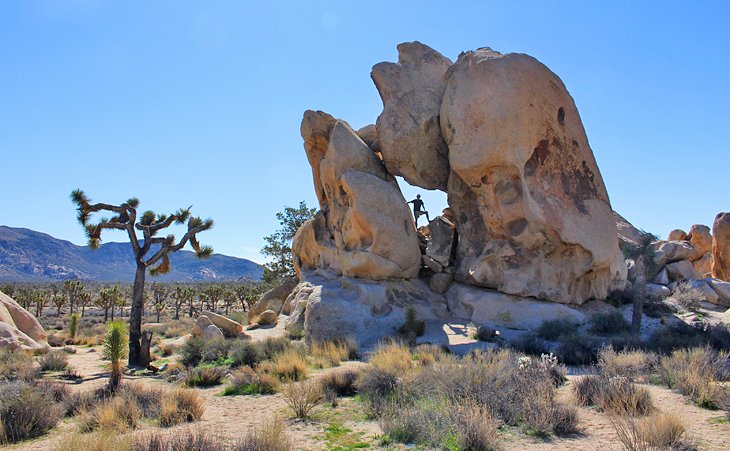 Less than an hour's drive from Palm Springs is Joshua Tree National Park, one of the most interesting and beautiful parks in the Southwest. If you have time for only one side trip, this is the place to come. This park has some amazing sites, along with great walks and hiking trails. It also offers outstanding campgrounds, where you can park your RV or pitch your tent next to huge Joshua trees and giant rock formations.
If you are traveling around California and looking for new ideas, be sure to check out our articles on California desert tourist attractions and our list of great off-the-beaten-path attractions in California. For a more general overview of what to see throughout the state, see our article on the top tourist attractions in California.