14 Best Things to Do in Ocean City, NJ

Ocean City is the place to be if you're looking for a fun, family-friendly beach vacation in New Jersey. A popular weekend getaway from New York City, this resort town is packed with attractions to excite visitors of all ages, and enough adorable bed and breakfast inns to upgrade its charm factor.
Known as "America's Greatest Family Resort," Ocean City is less chaotic than neighboring Atlantic City–a good thing for those who enjoy a less frenetic pace. At this dry town (no alcohol is served here), you won't have to worry about midnight revelers interrupting your sleep, or obnoxious people crowding the boardwalk at night.
Don't worry, there are still plenty of ways to stay entertained. From surfing spots to amusement park rides to a stunning beach, Ocean City is one of the best places to visit in New Jersey. The Boardwalk is a hub of excitement at all times of the day, and there are plenty of shops to entice those looking for a little retail therapy.
No matter what you're after on your beach vacation, you're bound to find it, and so much more, in Ocean City. Find out where to start with our list of the best attractions and things to do in Ocean City, NJ.
1. Dig Your Feet in the Sand at Ocean City Beach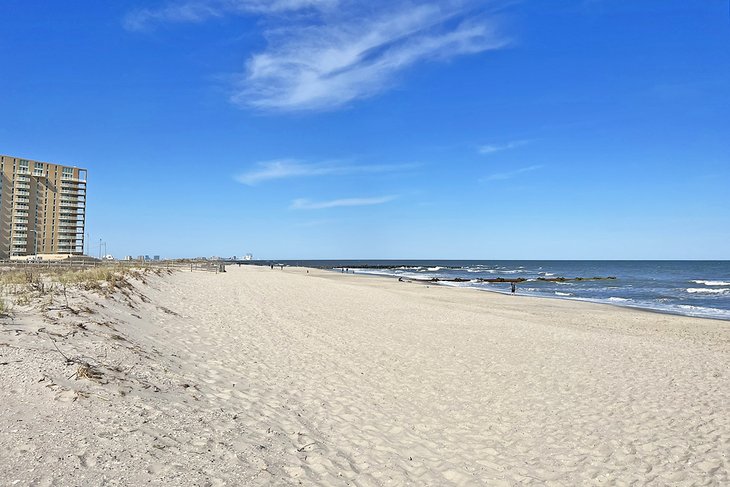 Ocean City Beach boasts eight miles of pristine, sugar-white sand for visitors to enjoy during their stay. Divided into multiple sections, this long stretch of coast is considered one of the best beaches in New Jersey for good reason.
You can do all the fun beachy things here, like swim, build sandcastles, and surf (at Waverly Boulevard, 16th Street, and the beaches that lie south of 36th Street). The beaches are guarded beginning Memorial Day Weekend, so you can rest assured your little ones will be safe.
But that's not all on offer at this top beach. The notorious Ocean City Boardwalk is home to a slew of shops, amusement facilities, and eateries. Whether you're looking for homemade fudge, frozen custard, or a game of mini golf, you'll find it along this wooden walkway (more on that below).
When you've had enough of the sun, sand, and surf, head back to the area's best, and oldest, hotel. Scarborough Inn is beyond charming–we're talking homemade breakfasts, soft jazz music on the porch, and enough old-world charm to make you nostalgic. Upstairs, you'll find chic, renovated rooms, modern bathrooms, and lots of space to unpack clothes. What pushes this B&B over the top is its uber friendly staff. You'll never want to go home.
Official site: https://www.ocnj.us/beach-faqs
2. Shop, Play, and Eat on the Ocean City Boardwalk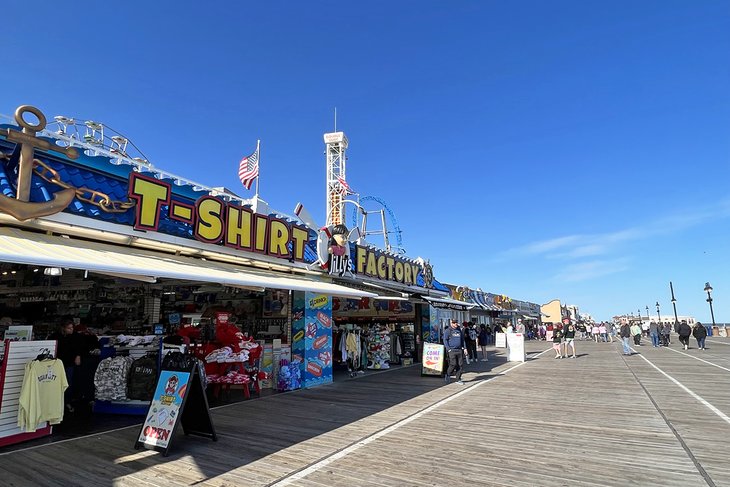 Over two miles of fun and endless activities welcome visitors to the Ocean City Boardwalk, the best, and most famous, attraction in this seaside resort. Walk, run, or bike along this beloved walkway, which serves as the main artery for beachgoers. It offers plenty of opportunities for people-watching and even more chances to buy everything from tacky tourist wear to sunblock to jewelry.
Looking for more action? Ride the Ferris wheel at Gillian's Wonderland Pier; play a game of mini golf at Congo Falls Adventure Golf; or rent a bicycle, kayak, or surfboard at one of the local shops lining the boardwalk.
When hunger hits, you're in for a treat–literally. There are multiple restaurants on-site offering everything from sweet treats (fried Oreos, candy, and frozen custard, anyone) to pizza.
If you're traveling off-season, no worries. The boardwalk will still be here (obviously), and many of its stores, restaurants, and entertainment venues are still on offer, just at reduced times. Plus, visiting Ocean City during the spring, fall, and winter means you'll be able to grab great deals and stay in the best hotel rooms.
3. Play All Day at Gillian's Wonderland Pier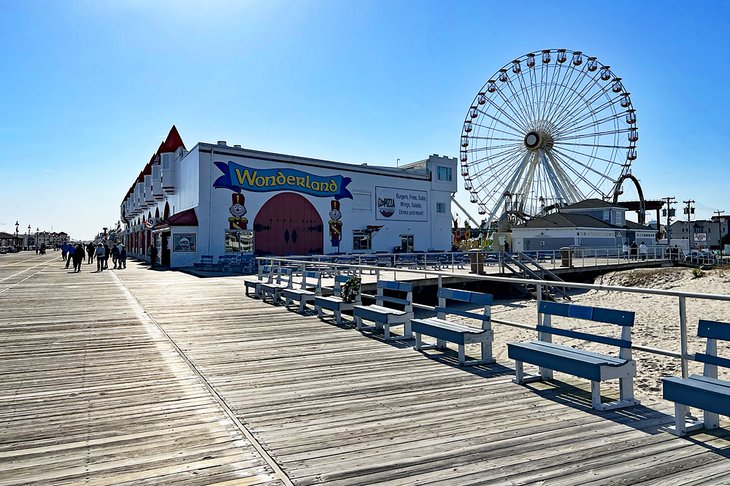 It's impossible to miss Gillian's Wonderland Pier, which boasts the iconic Giant Wheel, an aptly named Ferris wheel. The main building's castle-like structure topped by bright red turrets also helps mark this amusement park as an unmissable attraction on the boardwalk.
One of Ocean City's best places to visit for families, the rides on offer at this 70-year-old establishment are geared towards a younger crowd. Dune buggies, swings, bumper cars, a log flume, and a tilt-a-whirl will have your kids begging to have "just one more ride." Luckily, they are reasonably priced, so you can easily say "yes" to a third or even fourth ride.
Gillian's Wonderland Pier is open weekends until Memorial Day, which marks the start of daily hours for the summer season.
Address: 600 Boardwalk at 6th Street Ocean City, New Jersey
Official site: http://www.gillians.com/
4. Be Thrilled at Playland's Castaway Cove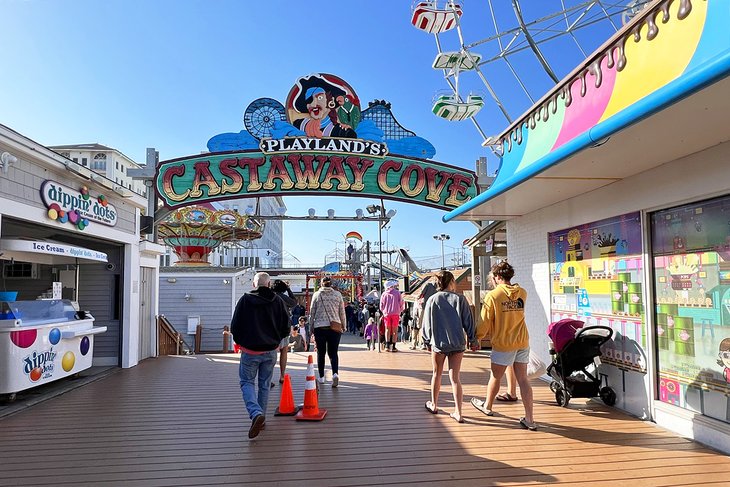 If you didn't have enough thrills at Gillian's Wonderland Pier, fear not! Playland's Castaway Cove is sure to set your heart pumping. It's home to over 32 rides, including roller coasters, the Double Shot drop, miniature golf, and go-karts. You'll never be bored when visiting this exciting spot.
This top attraction is one of Ocean City's oldest amusement parks, which means it's been around for long enough (over 60 years) to know how to excite and entertain its visitors. There are plenty of family-friendly rides as well, making this a perfect venue for those who prefer their excitement a little slower and closer to the ground.
Buy as many tickets as you'd like. They never expire, so if you have any leftover, which is unlikely, you can save them for next time. The park is open seasonally, except for some weekends, so be sure to check the hours if you're arriving before spring or after Labor Day.
Address:1020 Boardwalk at 10th street, Ocean City, New Jersey
Official site: https://oceancityfun.com/
5. Relax on the Beach at Corson's Inlet State Park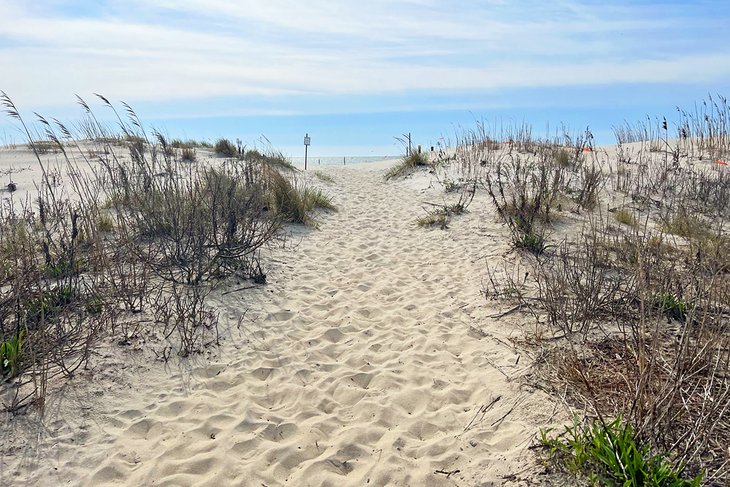 A 341-acre protected area of natural beauty lies a quick 14-minute drive south of Ocean City. It is called Corson's Inlet State Park, and is home to a vast expanse of pristine beach, sand dunes, and plenty of spots to try your luck at fishing.
To get to the park's Front Beach, you'll have to trek about 10 minutes from the parking lot, so be sure not to pack too much stuff for your day at the shore–you'll have to carry it all back, too. Once you spy the untouched sand dunes (which serve as a nesting site for endangered birds like the piping plover), you'll appreciate your journey through winding trails.
There are a lot of activities to enjoy at Corson's Inlet State Park, but swimming isn't one of them. With no lifeguards on duty, you'll be happy about this rule on days when the water is particularly rough. Boating of all kinds (including sailing, canoeing, and motorboating) is permitted, as are fishing and hiking. There's a boat ramp in the parking lot.
Insider's tip: Pack plenty of water if you're hoping to enjoy the beach, as there are no concessions, and arrive early, as the parking lot is small.
Address: Bay Avenue, County Highway 619, Strathmere, New Jersey
Official site: https://visitnj.org/nj-all-beaches/corsons-inlet-state-park
6. Learn about the Heroes of U.S. Life Saving Station 30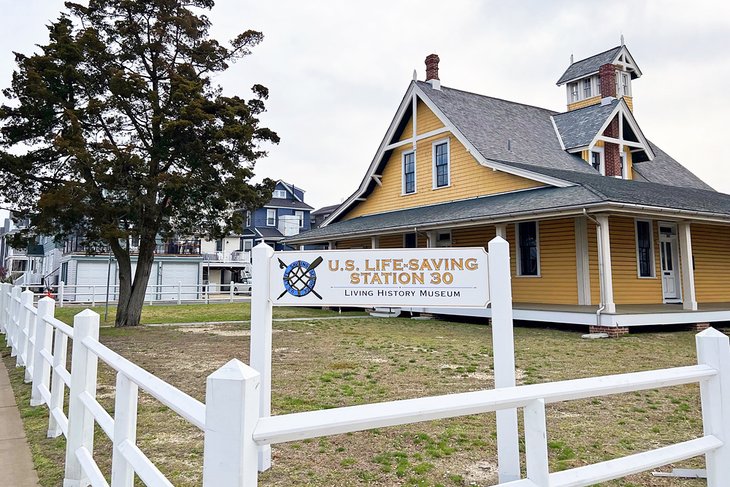 It takes a certain kind of person to dedicate his or her life to saving others. At the U.S. Life Saving Station. 30, visitors can learn all about these heroic "surfmen" who helped save stranded sailors and others who found themselves in trouble along the Jersey Shore.
While the restored bright yellow building now serves as a museum dedicated to educating guests about the important jobs held by these surfmen, its most important role was as a lifesaving station. Today, visitors can step back in time to learn about the crew, passengers, and surfmen who roamed this area in the early 20th century. Through artifacts, photographs, and presentations, they can discover more about life in this building, which was also known as U.S. Coast Guard Station No. 126.
If you're hoping to get inside, which is where the real excitement lies, be sure to visit between Memorial Day and Labor Day, when the museum is open (from 10am to 4pm) Monday through Saturday. Otherwise, you can call to make an appointment to visit between October 1st and April 30th.
Address: 801 4th Street, Ocean City, New Jersey
Official site: https://uslifesavingstation30.com/
7. Experience the Charm of Wovern Place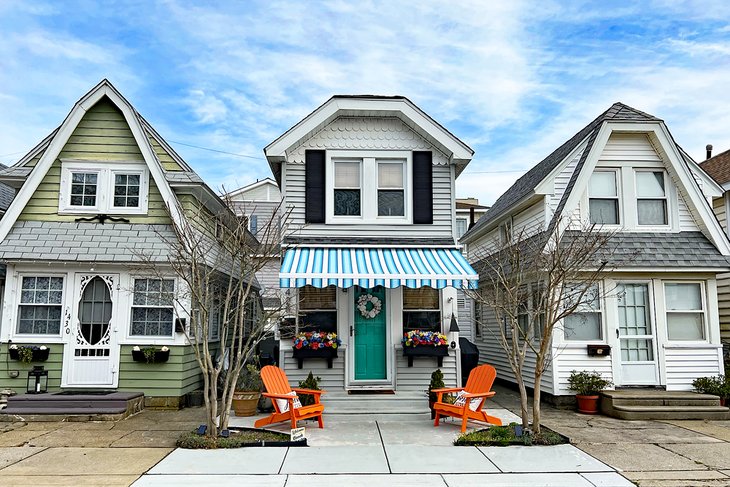 Psst! We're going to introduce you to one of our favorite hidden gems in Ocean City, but you must promise not to tell anyone. It's small, a bit tricky to find, and so adorable you'll want to snap a ton of photographs. We don't want it overrun with tourists, most importantly because this is a neighborhood lived in by real people.
Also known as "Dollhouse Row," this charming alley is dotted with nine of the cutest houses you'll find in New Jersey, and likely the Northeast Coast. It's hidden between streets packed with larger, more modern homes that are much less enchanting, so blink and you might miss it–literally.
Picture a "tiny house,"–you know, the kind that are trending pretty much everywhere at the moment. Now, add a miniature white picket fence, blooming garden, and shingles. That's what you can expect from these sweet cottages.
While you won't be able to peek inside these gingerbread homes, you'll be so enraptured by their sweet façades that you'll be well placated. They're thought to have been around since the early 1900s, but not much is known about these historic homes.
Address: Wovern Place, Ocean City, New Jersey
8. See a Performance at Ocean City Music Pier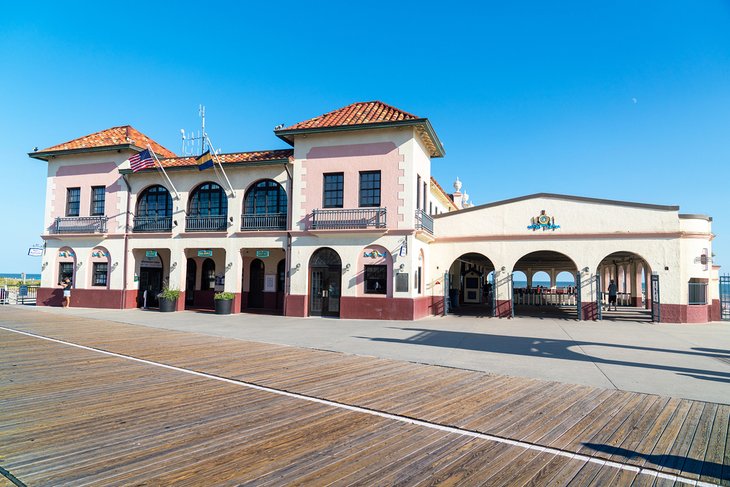 A huge fire destroyed much of the boardwalk in 1927, prompting the building of a concert hall to reward the community. Dedicated on Independence Day in 1929, the Music Pier has been an important entertainment institution since. Over the years, it's been upgraded with top-of-the-line lighting and audio, as well as a large stage.
It's here that locals and tourists gather to be serenaded by orchestras, pumped up by rockers, and transported back in time with tribute bands. The town's most famous band, the Ocean City Pops, are frequent performers on this historic stage, especially between July and August.
That's not all! Acts ranging from comedians to musicals can be witnessed at this venue. Outside, you can enjoy fab ocean views from the boardwalk, while inside, guests are treated to the recent upgrade of air conditioning.
Address: 840 E. Sixth Street, Ocean City, New Jersey
Official site: https://www.ocnj.us/music-pier
9. Catch a Show at the Greater Ocean City Theatre Company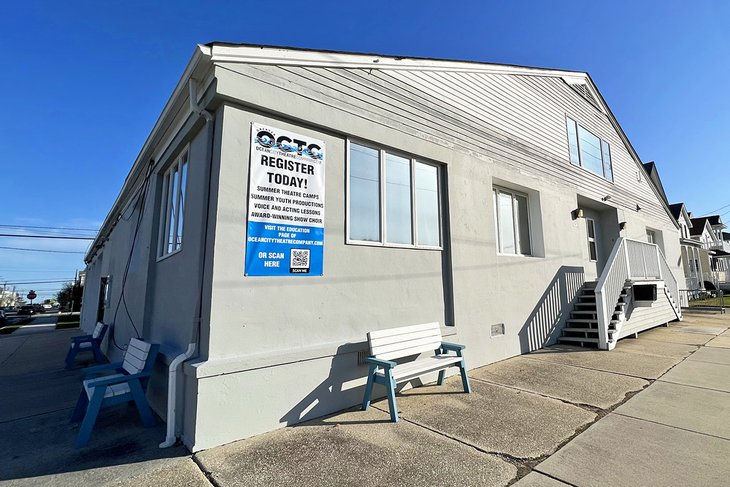 The Greater Ocean City Theatre Company is another must-visit for those who enjoy being entertained. Created to bring professional theater to this part of the Jersey Shore, the OCTC (as it's known locally) is a nonprofit organization determined to enhance the city's arts scene.
Each year, the OCTC puts on between three and five musicals. Fans of teamwork, staff at the OCTC have joined forces to partner with the famed Ocean City Pops, offering collaborative shows throughout the summer. Dance performances and concerts are also offered to theatergoers.
Those who choose to summer on the shore can send their kids to theater camp here. If you're here for a while, you could also sign up for vocal lessons to tune your vibrato.
Address: 1501 West Avenue, Ocean City, New Jersey
Official site: https://oceancitytheatrecompany.com/
10. Go Shopping at Stainton's Gallery of Shops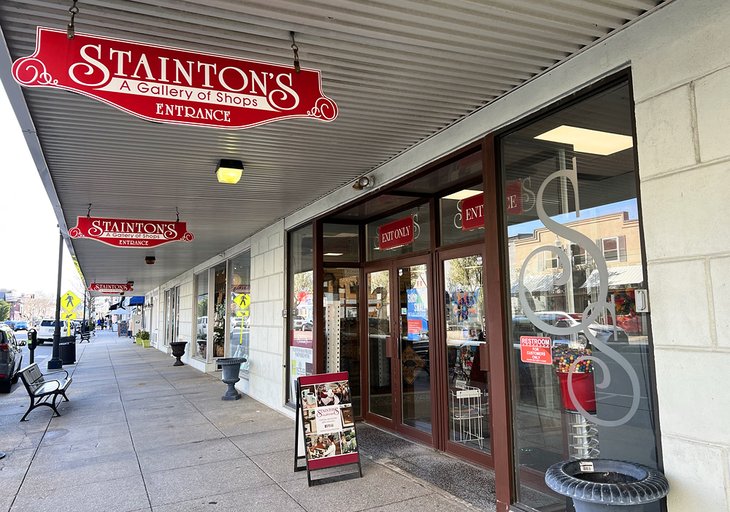 Whether you're itching to shop or need to find an escape from bad weather, Stainton's will fit the proverbial bill. One of the few popular establishments located off the boardwalk, this gallery of shops is home to 70 eclectic spaces located on the ground floor of a downtown building.
Inside, you'll find a vast array of items on sale, including, crafts, jewelry, furniture, toys, clothes, and art. If you're lucky, you'll even meet the artisan who made the piece you'd like to take home as a souvenir.
If you aren't sure what you're looking for when you arrive, all the better! Something unique is sure to beg you to add it to your collection. Searching for a seafood serving tray? There are plenty. Need a new crab-adorned pillow? They've got those, too. They're open until 7pm in the summer and 6pm during the off-season.
Address: 810 Asbury Avenue, Ocean City, New Jersey (between 8th and 9th streets)
Official site: https://staintons.com/about
11. Step Back in Time at the Ocean City Historical Museum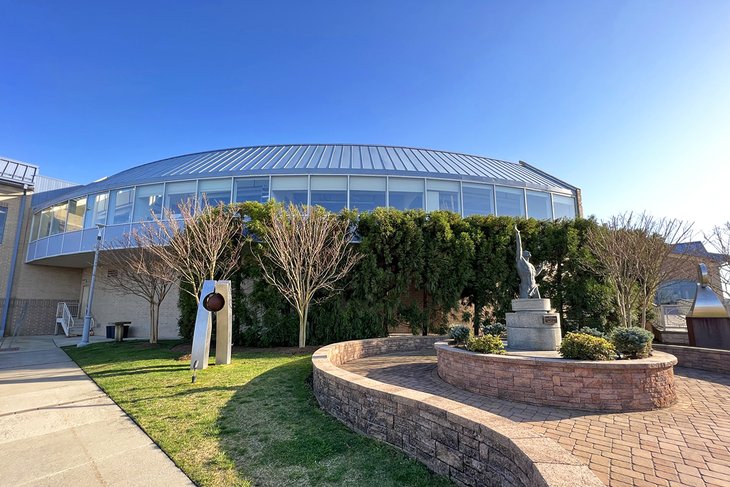 If you can't immediately spot the Ocean City Historical Museum, don't fret. It's located inside the Ocean City Community Center. Opened in 1964, this nonprofit museum's goal is to preserve Ocean City's history, and teach future generations about the town's storied past.
Inside, you'll find various events throughout the year, as well as a collection of artifacts and photographs representing key moments in the area's past. From the Native Americans who used this region as a hunting ground to the Methodist ministers who founded Ocean City as a Christian-based resort in 1879, you'll learn all there is to know about this beach town's extensive roots.
An entire section is devoted to Hollywood starlet and princess, Grace Kelly, who summered here for years. Another tells the story of the shipwrecked, Sindia, a four-masted ship that ran aground when sailing from Kobe, Japan to New York City.
Address: 1735 Simpson Avenue, Ocean City, New Jersey
Official site: https://www.ocnjmuseum.org/
12. Play a Round at the Ocean City Municipal Golf Course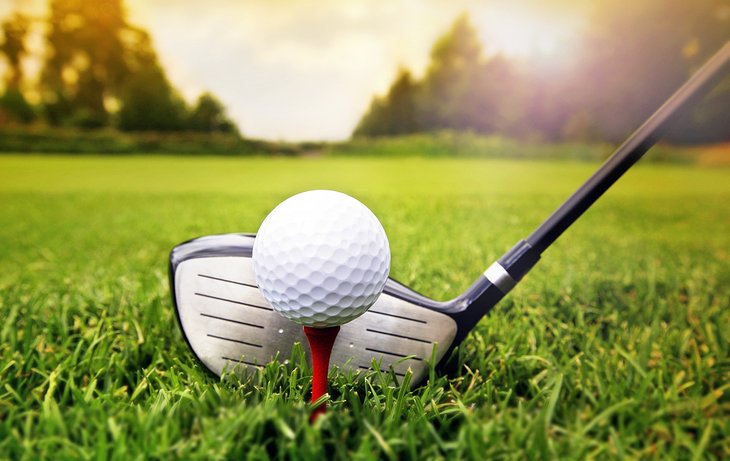 Playing golf is one of the best things to do in Ocean City, especially if you're looking for a break from the beach. There's nothing quite like the feeling of an ocean breeze tickling your face as you line up your next shot. Playing for a fraction of the fee charged by other courses is another plus.
Created by architect Willie Dunn, Jr. in 1957, the Ocean City Municipal Golf Course has served this seaside community for over 65 years. It boasts 12 holes on a par 37 course, offering everyone from beginners to seasoned pros a chance to practice their swings.
The course consists of three to 12-par holes and is open from April through October. No worries if you didn't bring clubs, you can rent them (and a hand or ride-on cart) on-site.
Address: 2600 Bay Avenue, Ocean City, New Jersey (at 26th Street)
13. Ride a Banana Boat at Totally Tubular Aqua Park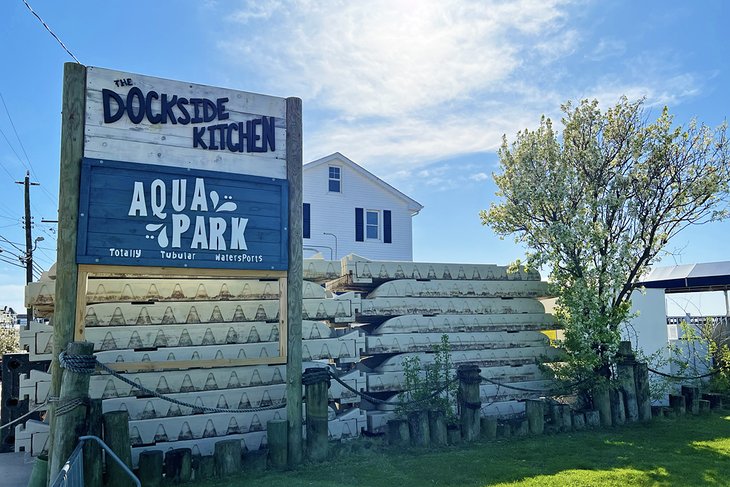 There's a whole lotta fun to be had at Ocean City's Totally Tubular Aqua Park. One of the most popular attractions in Ocean City for families, this action-packed venue is packed with fun things to do. From tubing to waterskiing to jumping on and off inflatables, it's impossible to be bored.
Book a charter for a private tour that can include banana boating, wakeboarding, and other fun, water-based activities. They can last as little as one hour or as long as three and host up to six people. Aqua Park tickets (for the inflatable section of the venue) can be purchased for 45-minute sessions.
Not feeling adventurous? The sunset boat cruise is a less thrilling, yet enjoyable option for getting out on the water. The Beachy Tiki boat tour is "totally" relaxing and a perfect, low-key ride for kids and adults. Insider's tip: book early, as this super fun park gets packed on warm summer days.
Address: 314 Bay Avenue, Ocean City, New Jersey
Official site: https://www.totallytubularwatersports.com/
14. Go Bird-Watching at the Howard Stainton Wildlife Refuge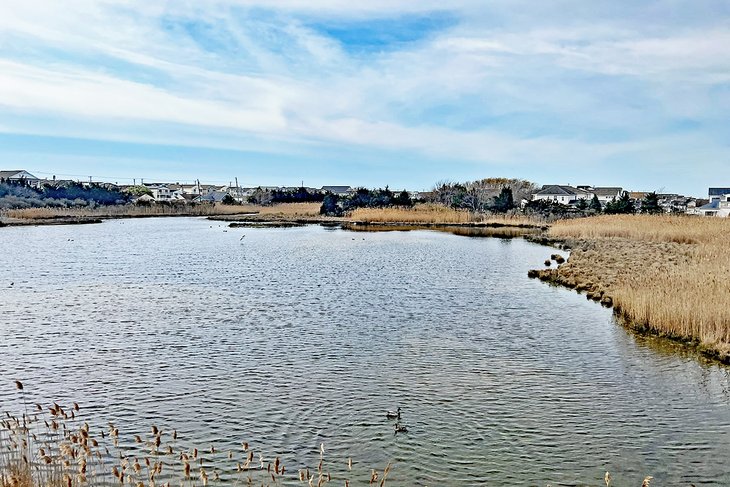 The Howard Stainton Wildlife Refuge is easy to miss, especially if you've pushed the pedal to the metal. So, drive or bike slowly as you near its location. A sparkling blip at the edge of Bay Avenue, this pretty refuge is a haven for bird-watchers and nature lovers of all ages.
A raised wooden lookout provides visitors with ample bird-watching opportunities over the water and marshland. From above, visitors can spy waterfowl and marsh birds of all types, so be sure to bring binoculars and a good camera. The refuge is comprised of 16 acres and lies between 23rd and 30th Streets.
Insider's tip: Park on the road or across the street at the Ocean City Municipal Airport for easy access to the refuge.
Address: Bay Avenue, Ocean City, New Jersey (Between 23rd and 30th streets, across from the Ocean City Municipal airport)
Map of Things to Do in Ocean City, NJ
Ocean City, NJ - Climate Chart
Average minimum and maximum temperatures for Ocean City, NJ in °C
J
F
M
A
M
J
J
A
S
O
N
D

5

-5

7

-4

11

0

16

4

22

10

27

15

29

18

28

18

25

13

19

7

13

2

8

-3

PlanetWare.com
Average monthly precipitation totals for Ocean City, NJ in mm.

91

72

103

88

86

68

98

110

80

73

83

80

Average monthly snowfall totals for Ocean City, NJ in cm.

16

17

5

1

0

0

0

0

0

0

1

6
Average minimum and maximum temperatures for Ocean City, NJ in °F
J
F
M
A
M
J
J
A
S
O
N
D

41

23

44

25

52

32

61

40

71

50

80

59

85

65

83

64

77

56

66

44

56

36

46

27

PlanetWare.com
Average monthly precipitation totals for Ocean City, NJ in inches.

3.6

2.9

4.1

3.5

3.4

2.7

3.9

4.3

3.1

2.9

3.3

3.2

Average monthly snowfall totals for Ocean City, NJ in inches.

6.3

6.8

2.1

0.4

0

0

0

0

0

0

0.5

2.3