15 Top-Rated Weekend Getaways from Philadelphia, PA
We may earn a commission from affiliate links ()
While Philadelphia may be known as the City of Brotherly Love, sometimes you just need to get away. Philly's Mid-Atlantic location means cities from New York City to Washington D.C. are within three hours by car, and even less by train. The city's large international airport means there are frequent, non-stop flights to resort destinations like Florida and the Caribbean, and you can be on a course golfing in Bermuda within three hours of taking off from PHL.
You can also be strolling the romantic streets of Old Montreal, within two hours of departing Philadelphia by plane. Families may want to consider an urban weekend getaway from Philadelphia to a car-free place like New York City, where you can take the train then unpack and spend most of your time sightseeing in the destination.
Couples seeking a romantic getaway near Philadelphia may actually want to jet off to one of the more exotic places to visit, like spending a weekend in Montreal. For a cheap romantic getaway near Philadelphia, Pennsylvania Dutch Country is an easy, inexpensive destination.
Plan your travels with our list of the best weekend getaways from Philadelphia, all within a three-hour drive or flight.
1. New York City, NY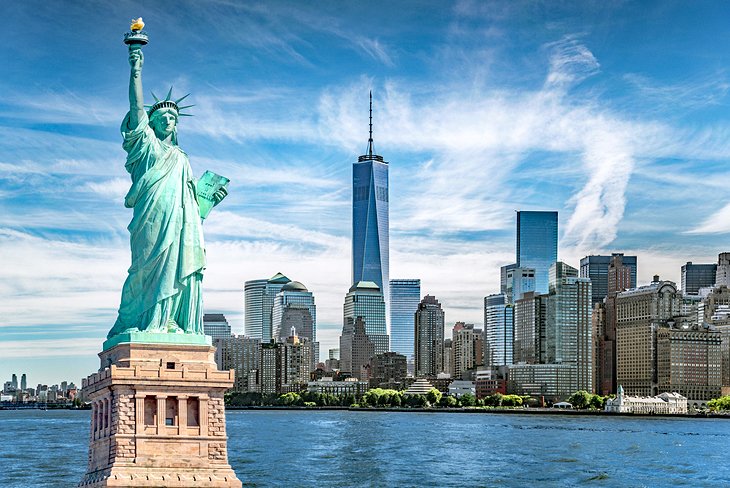 The Big Apple is a two-hour drive (or a quick, 90-minute Amtrak Acela high-speed train ride) from Philadelphia's William H. Gray III 30th Street Station. Walk on the train in Philly and walk off the train in the heart of Manhattan, inside the iconic Grand Central Station.
It's a great weekend getaway for couples-you can enjoy a stroll through Central Park, fine dining, and the Broadway theater scene. Families might enjoy an itinerary of tourist sites like the Empire State Building, Statue of Liberty, and Ellis Island. If you're looking for a getaway in from Philadelphia in winter, New York City offers plenty of things to do in winter.
A stay on Manhattan means the entire city can be explored via the subway and public transportation (with some help from taxis and shared ride services like Uber, Via, and Lyft).
2. Pennsylvania Dutch Country, PA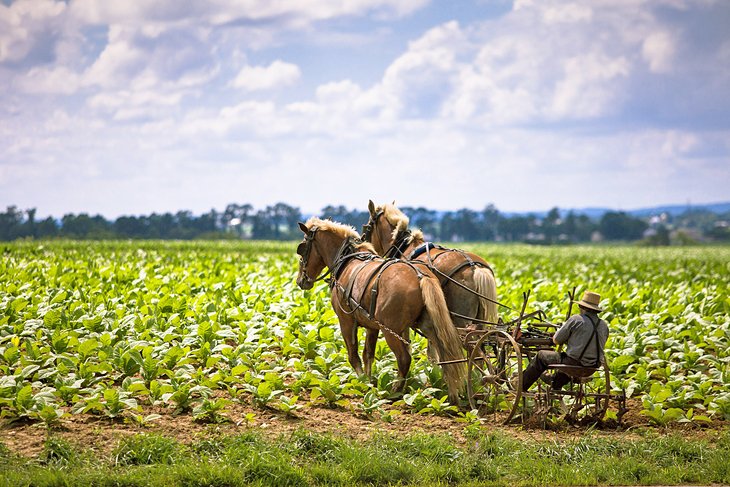 Concentrated around the city and county of Lancaster, a rural area about 90 minutes outside Philadelphia, this is the land of the Amish, where you'll share the road with horse-drawn buggies.
The Dutch part of the name is a misnomer. The area was settled by German immigrants in the 17th and 18th century, and they referred to themselves as the Deutsche, literally, the Germans. Deutsche was corrupted to Dutch by the locals, and they were referred to as the Pennsylvania Dutch ever since.
The Pennsylvania Dutch Country area is also popular for antiquing, and smart buyers will make time to attend one of the mud sales held in the late winter and early spring. These are charity auctions at the local fire stations, usually filled with interesting antiques and farm ephemera. Families traveling with kids will love Dutch Wonderland, an old-school, 50-acre amusement park for small children and families.
Accommodation: Where to Stay in Lancaster
3. Brooklyn, NY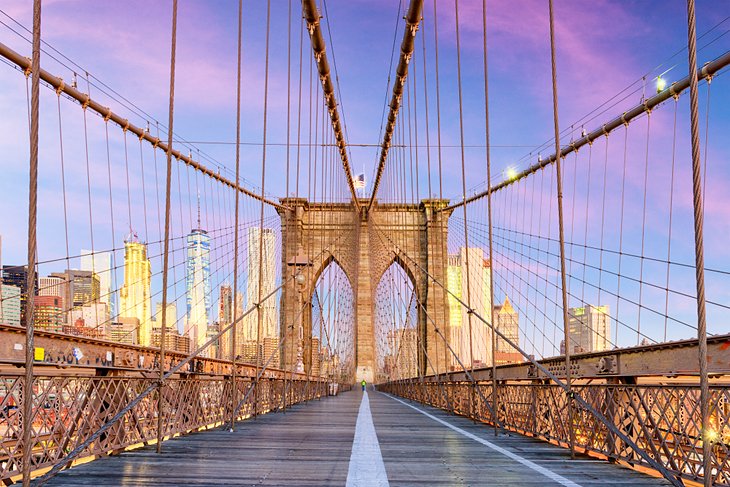 This borough of NYC is worth its own listing as a good Philly weekend getaway and can make a really cool travel destination. It's now filled with boutique hotels, a thriving restaurant scene, and its own respectable collection of museums. Brooklyn is also a place you can get away to without needing a car. Take the train from Philadelphia and then take the subway around the city.
Leave some time to explore the Brooklyn Botanic Garden, the borough's curated, smaller version of Central Park. It's a nice green space to escape the summer heat and/or the crowded streets. There are beautiful gardens of different types, along with streams and lakes. One of the more interesting is the Fragrance Garden, designed with different smelling plants to be enjoyed by those with vision impairments. Opened in 1955 and the first of its kind in the country, the Fragrance Garden features signage in Braille and plants grown in raised beds, perfect for children and people in wheelchairs.
Read More: Top-Rated Attractions & Things to Do in Brooklyn, NY
4. Pine Creek Gorge, PA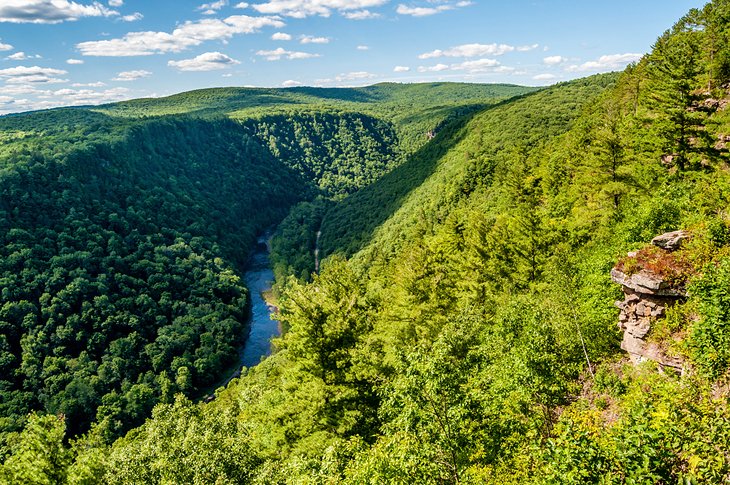 Considered the Grand Canyon of Pennsylvania, this natural wonder is a 47-mile-long canyon reaching heights (or depths) of 1,450 feet. This canyon has more gentle, tree-covered sides than the sheer, vertical rock faces of the Grand Canyon. The Pine Creek Gorge sits within the giant, 160,000-plus-acre Tioga State Forest, a protected park. It's about a 3.5-hour drive from Philly.
The many types of deciduous trees in the area make it a popular spot for leaf peeping in September and October. It's also a popular camping spot, and after the camping season ends in the late fall and the deer hunting season ends in late January, the winter brings snowmobiling season. The park has over 177 miles of snowmobile trails.
Leave time to visit Wellsboro, the quaint town adjacent to the gorge. It has a wonderful collection of preserved Victorian mansions, entire neighborhoods lit by vintage gas streetlights. There's also a downtown historic district with interesting shops and places to eat.
5. Ocean City, NJ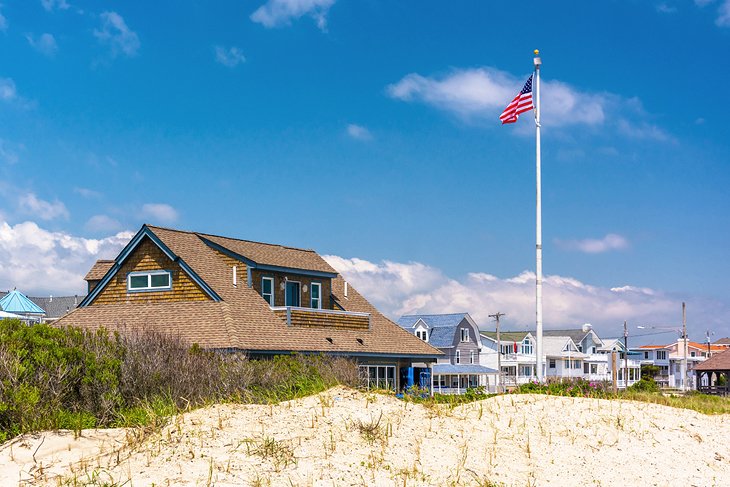 Not to be confused with the larger beach town of the same name in Maryland, Ocean City, New Jersey just may be the ultimate family destination. Originally founded in the 19th century as a Methodist seaside resort, it retains some very family-friendly laws, like no alcohol sales within the town boundaries; no public alcohol consumption; and Blue Laws, which require many businesses to close on Sunday.
The city has a wonderfully wide, wooden boardwalk extending almost three miles. The boardwalk is filled with many family-owned businesses, from little amusement parks to gift shops and food places. There are also some hotels and motels that are right on the boardwalk. Ocean City has about eight miles of clean, well-guarded beaches, along with a large bay area, perfect for fishing and water skiing. This Jersey Shore getaway destination is an easy 2.5-hour drive from Philadelphia.
Accommodation: Where to Stay in Ocean City
6. Montreal, Canada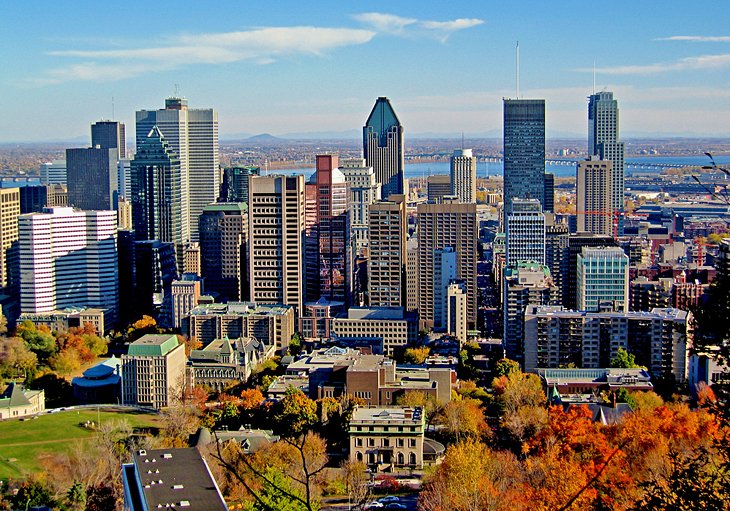 You might not think of Montreal as a place to visit on a weekend getaway from Philadelphia, but Canada's beautiful and very French city is only a 100-minute flight from PHL. Once here, you can stroll the narrow, cobblestone streets of Old Montreal; shop in the food and flower markets; and enjoy the unique cuisine. The city has a wonderful European feel to it, enhanced by the fact that the main language spoken here is French.
Summer visitors can take advantage of the warm weather, with beaches along the river like the large Plage de L'Horloge. Summer visitors can also take advantage of BIXI Montreal, the city's public bike-share system. Whether winter or summer, make some time to visit Bota Bota, the city's very hip floating spa, constructed on a barge that floats on the river.
Winter visitors can experience the range of winter sports and use the city's underground passageways to enjoy the downtown area without ever having to brave the cold temperatures.
A hike up (and then back down) Mount Royal is an excellent way to enjoy the fresh air, check out some of Montreal's nicest neighborhoods, and get a view of the city from the summit. Don't worry, Mount Royal is more of a large hill than a real mountain. The hike through Mount Royal Park to the top takes about an hour. Make sure you visit the Mount Royal Cemetery on your way, as it has some incredible Victorian monuments and architectural details.
Accommodation: Where to Stay in Montréal: Best Areas & Hotels
7. Gettysburg, PA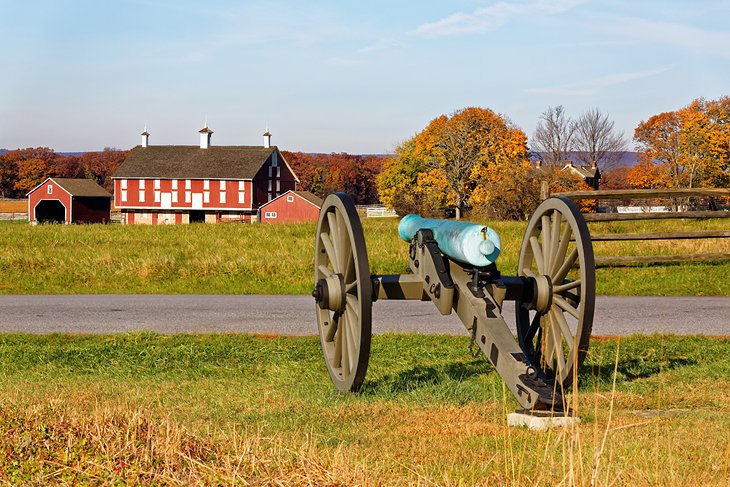 The historic Pennsylvania city where President Abraham Lincoln gave his iconic address is about two hours from downtown Philadelphia. Recent changes and improvements to the Gettysburg National Military Park itself allow for a more meaningful visit, as the majority of the surrounding land has been acquired by preservation groups and returned to its original Civil War-era state. There's a large visitor center and museum, but the highlight is the opportunity to explore the sacred battlefield site by foot.
The small town of Gettysburg itself has a few historic boutique hotels that allow you to immerse yourself in the time period. This can also be done at living history events like battle re-enactments on the original battlefield. While here, you can also visit the adjacent Eisenhower National Historic Site, the home and farm of the former president.
8. Jersey Shore, NJ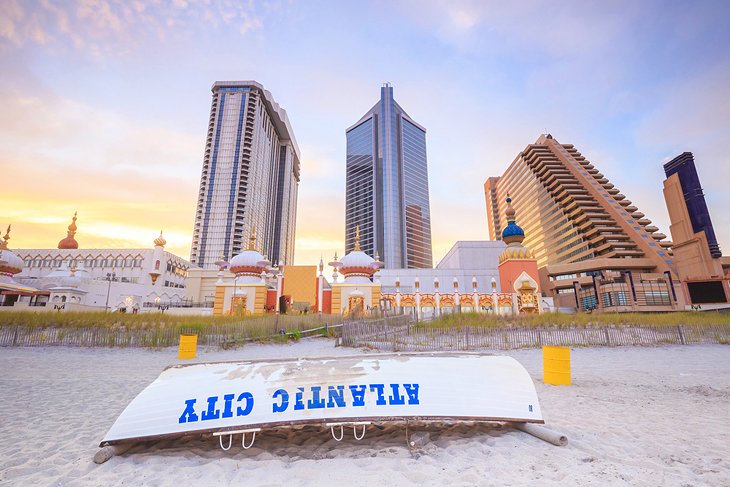 A 12-mile stretch of the New Jersey coastline, the Jersey Shore area starts at Atlantic City and goes south through to Cape May. Towns like Wildwood, Seaside Heights, Ventnor, Margate, Avalon, Stone Harbor, Sea Isle City, and Ocean City are all considered part of the Jersey Shore. The range of experiences is also vastly different. The city of Wildwood offers a carnival-like atmosphere (it's where they filmed the Jersey Shore TV series) with the opposite being Cape May, filled with families and elegant Victorian homes restored as bed and breakfasts.
All the Jersey Shore destinations are a 60- to 90-minute drive from Philadelphia. Atlantic City is the closest at an hour; Cape May is the farthest at an hour and a half.
Ocean City is the best getaway destination for families. The town retains some wholesome laws from its days as a religious seaside resort. No alcohol is sold anywhere in the town, no alcohol is allowed in any public area, and many shops observe Blue Laws and are closed on Sundays.
Accommodation: Top-Rated Resorts in New Jersey
9. New Hope, PA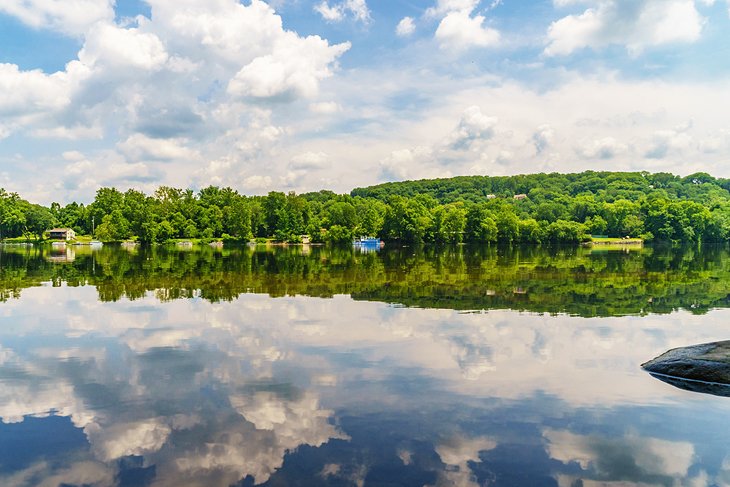 This small town in Bucks County on the Pennsylvania side of the Delaware River has long been a popular place for weekend getaways for couples. This is antique country, and the town and surrounding area are filled with antique shops. New Hope also has a thriving music scene, with many performance venues of all sizes in town and the internationally acclaimed Bucks County Playhouse here as well.
One of the popular summer outdoor activities here is "tubing" down the Delaware. You're able to float in an inner tube (a round inflatable) five to six miles for three to four hours down the river. The current is gentle, and for safety, you always go in organized groups. Kayaks and canoes are also used.
New Hope sits next to the Delaware Canal, part of a 1,200-mile canal system built in the 19th century to move the materials of the Industrial Revolution. Now a National Historic Landmark, it's a popular walking, hiking, biking, and fishing spot.
The Bucks County area has also become a popular foodie destination, with farm-to-table restaurants taking advantage of the area's rich variety of locally grown produce and artisan foods. Cross the river into New Jersey (a 10-minute drive from New Hope) and visit the Stockton Market for all kinds of fresh, locally-grown food. The year-round, indoor community market has stands from local farmers, as well as a unique collection of food vendors.
10. Annapolis, MD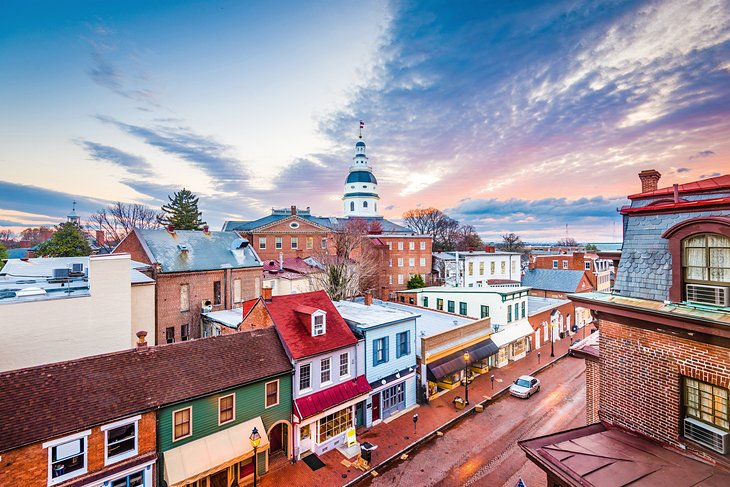 Maryland's historic, cobblestone-street-filled capital city, located on the Chesapeake Bay, is just a two-hour drive from Philadelphia. An Annapolis getaway means you can explore the city's history, including the United States Naval Academy and the city's many museums. You can also explore the city's modern culture, with trendy locally owned boutique shopping options and a thriving food scene (with especially fresh seafood, of course).
Things to see and do in Annapolis include the Maryland State House building; the country's oldest still-in-use legislative building; and the city's historic city dock, usually home to several tall sailing ships. The waterfront area is also home to the Annapolis Maritime Museum, with its large collection of sailing and sea-related material.
The United States Naval Academy, which is like a large college campus on the waterfront, can be visited and offers guided tours. During the academic year, visitors can watch the daily formation of cadets at noon. On parade days (most Fridays), the full brigade of midshipmen perform formations on Worden Field at 4pm, something not to be missed.
11. Hershey, PA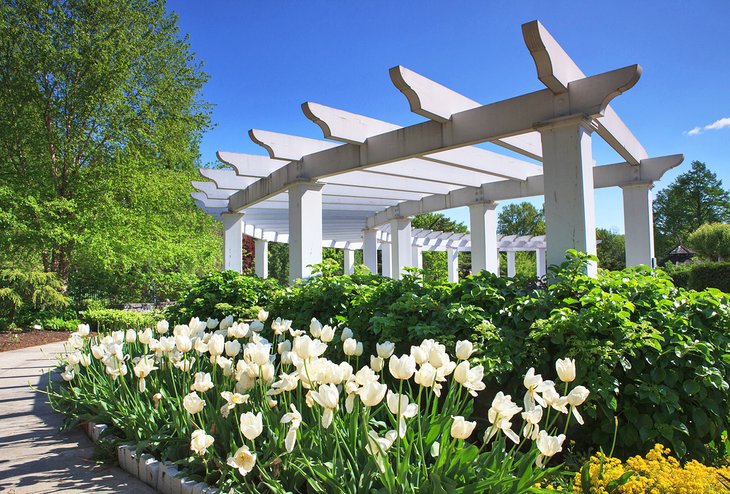 Did you know there was a man named Hershey behind the Hershey chocolate empire? Milton Hershey made millions in the late-19th and early 20th century by pioneering a process to make caramel using fresh milk and a method for making milk chocolate inexpensively (previously, chocolate had been an expensive luxury). Milton Hershey created the town of Hershey, Pennsylvania as a company town to house his many workers and their families. There were a lot of them, as Hershey had the largest chocolate factory in the world.
The city of Hershey, Pennsylvania, a scenic three-hour drive from Philadelphia, is all about chocolate. Hershey is home to the giant Hersheypark theme park and Hershey's Chocolate World, a combination chocolate museum and attraction with rides.
Hershey is easy to get to by car and not expensive, so the city is also a good cheap romantic getaway destination. It's near Lancaster and can be combined with a Pennsylvania Dutch Country experience as well.
12. Rehoboth Beach, DE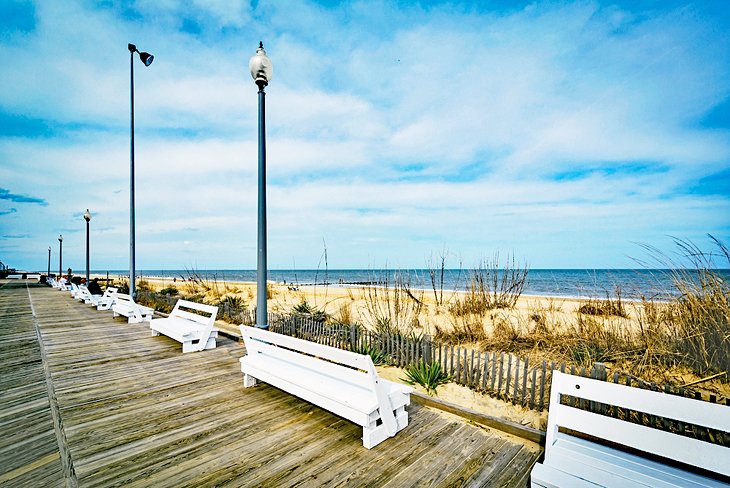 This small Delaware seaside town delivers everything you need for the perfect family getaway: wide, sandy beaches; a wooden boardwalk with amusements; and even a big bandstand area with frequent band concerts. Also to help make it a cheap getaway, Delaware has no sales tax (and there's a huge outlet mall just outside Rehoboth). The town has also gained additional fame due to it being the long-time location of President Biden's summer vacation home.
Rehoboth Beach, about a two-hour drive from Philadelphia, is primarily a summer destination and is especially popular with families. The beach and water are very clean, the city (and its next-door neighbor Dewey Beach) constantly ranks in the top 20 beaches in the country for water quality. Rehoboth Beach is also known as an LGBT-friendly beach town with many LGBT-owned small businesses.
13. Bermuda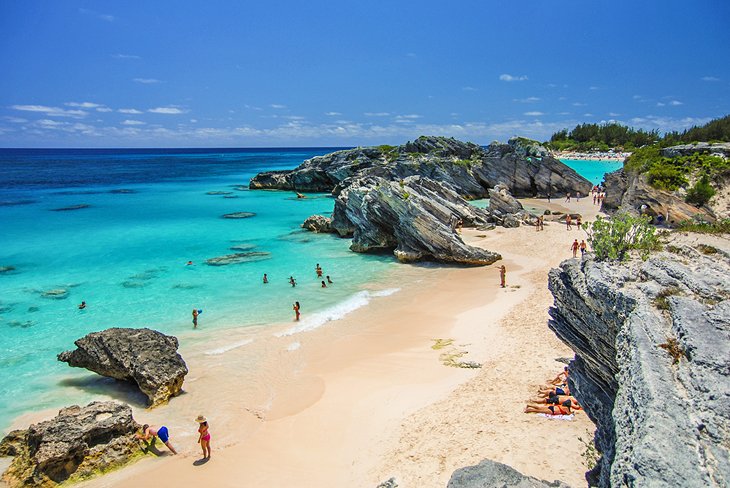 Closer to Philadelphia by plane (2.5 hours) than Miami (three hours), the Caribbean-like island of Bermuda is actually in the North Atlantic Ocean, not the Caribbean Sea. It still provides a tropical, paradise-like romantic getaway, complete with pink-sand beaches, luxury resorts, and a lot of golf courses.
Another interesting fact: Bermuda is not technically an independent nation (by choice-they voted on it in 1995); it's a British Overseas Territory. It's under the sovereignty and jurisdiction of the British government, and that's why it can feel like a tropical England. The island culture is mixed with traditional British culture, from food like fish and chips to activities like cricket. Cars even drive on the left side of the road.
The island gives visitors an incredible range of things to see, do, and eat. Aside from the beaches, there is history to explore; all kinds of outdoor activities, from hiking to hang gliding; and, of course, lots of fun on, above, in, and under the water.
Accommodation: Best Hotels in Bermuda
14. The Poconos, PA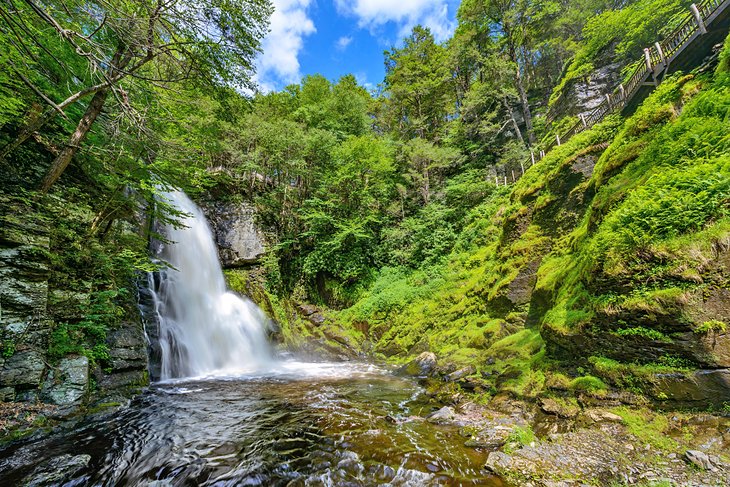 This mountainous area is known for its great skiing and winter sports during the winter, and amazing hiking and outdoor adventure activities during the spring and summer. The four-county area has over 150 lakes for swimming, fishing, and boating along with several rivers, some of which include sections of white water rafting-ready rapids. During the summer, the Delaware Water Gap area, at the eastern end of the Poconos, is a great place for outdoor getaways, with miles of rivers and riverside beaches. Of course there are many hiking trails and mountain bike trails as well.
Summer is also the time to visit the area's many water parks and adventure parks (places for ziplining and other adventure sports). In wintertime, The Pocono Mountains area is the region's largest ski resort area, with six full resorts and 185 slopes, terrain parks and trails for skiing, snowboarding, and every other kind of winter snow activity. Snow tubing is popular and available at all the resorts. Suitable for anyone, it involves going down a gentle hill sitting in an inner tube (inflated donut).
Accommodation: Top-Rated Resorts in the Poconos
15. Washington, D.C.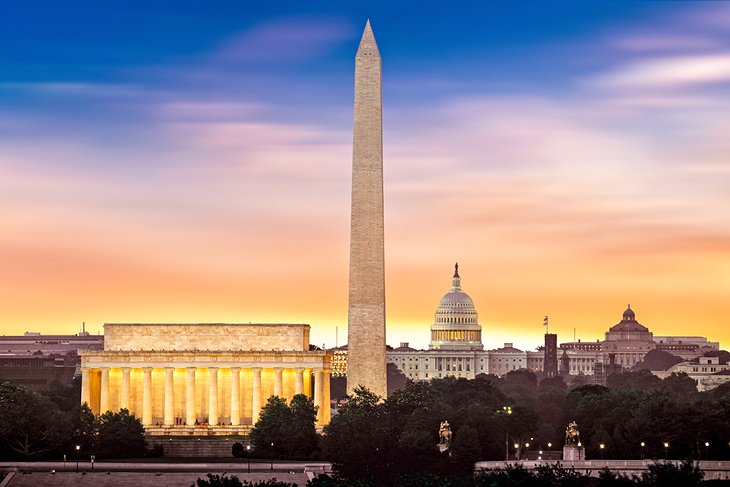 The nation's capital, and its endless museums, monuments, and vibrant food scene, is only a 2.5-hour drive away. This city is also well-connected to Philly by rail, including Amtrak's Acela high-speed train, which gets you here in under two hours.
To travel around Washington, get a one-day Unlimited Metro Pass, giving you unlimited rides on the Metrobus and Metrorail systems (you also get $2 off the Airport Express bus ticket). The city is filled with museums, and a focus on the 19 different museums that make up the Smithsonian Institution is a good strategy for those with limited time. They're also all free (some require timed tickets, which must be secured in advance).