17 Top Attractions & Things to Do in the Hudson Valley, NY
Brimming with natural beauty in New York City's own backyard, Hudson Valley is the place to visit for a relaxing and invigorating getaway. There are many attractions and things to do in Hudson Valley. Mountain ranges, lakes, historic sites, mansions, animal sanctuaries, cultural institutions, and quirky villages along the river await your visit.
New Yorkers and vacationers flock to this verdant region all year-round to enjoy its boundless outdoor recreational activities and cultural attractions.
Hudson Valley encompasses 10 counties, including Rockland, Westchester, Orange, Putnam, Dutchess, Ulster, Columbia, Greene, Rensselaer, and Albany. The New York State capital of Albany is a good place to immerse yourself in the culture and history of the state at the New York State Museum and wander the grand halls of the jaw-dropping capitol building.
Hike the Shawangunk Mountains; visit outdoor attractions like the Storm King Art Center and Walkway Over the Hudson in the warmer months. When fall arrives, head to bohemian towns like New Paltz and Woodstock, surrounded by mountains blanketed by colorful foliage for a peaceful getaway.
Although one could get around to some of the popular river towns via Metro North Railroad from Grand Central Station in New York City, the best and easiest way to experience Hudson Valley is by car. Don't forget to book one of the fabulous resorts in the Hudson Valley, so you can extend your stay.
For help planning your next visit to New York, check out our list of the top things to do in the beautiful Hudson Valley.
1. Walkway Over the Hudson State Historic Park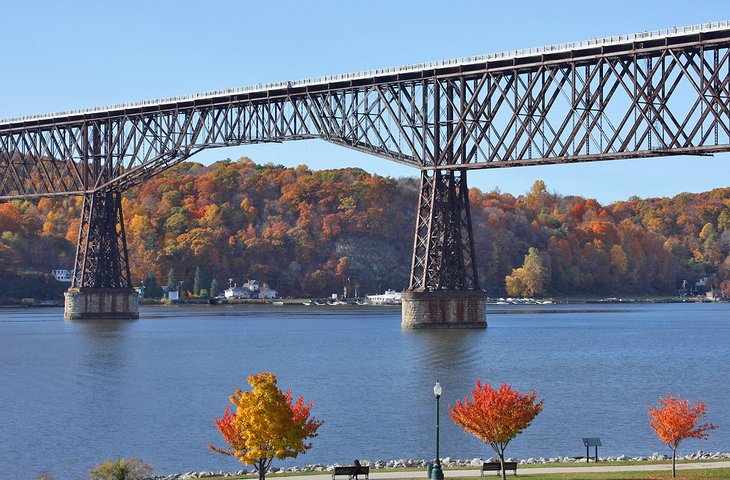 The 1.28-mile-long Walkway Over the Hudson, is a must-visit attraction in Hudson Valley for incredible views of the river. Built on the former Poughkeepsie-Highland Railroad Bridge, this steel cantilever bridge connects Poughkeepsie with Highland across the Hudson.
Take your time walking across this pedestrian pathway, stopping at various points to learn about the bridge's history, enjoy views of the villages on the river banks, and get some fresh air. You'll most likely find many residents getting in their exercise and walking their dogs.
2. New York State Museum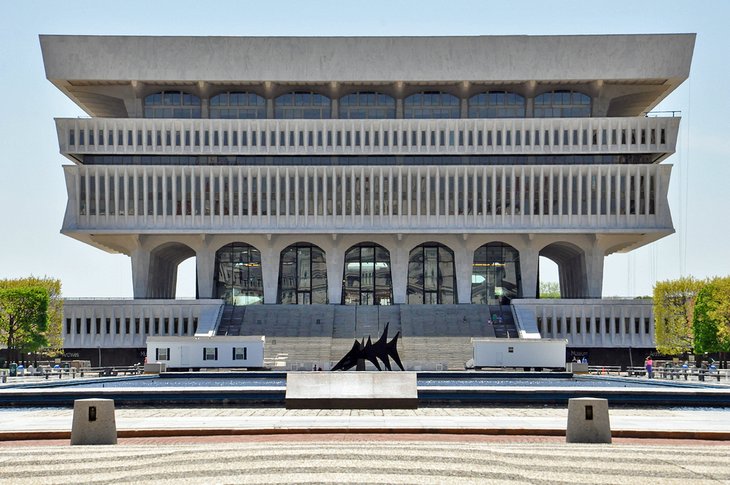 If you've always wanted to learn about the history of New York, there is no better place to visit than the New York State Museum, considered the oldest state museum in the country. With collections, exhibitions, and programs on history, art, nature, and science, the museum showcases significant aspects of the state throughout the years.
Located in Albany on the south side of the Empire State Plaza, the museum faces the New York State Capitol and boasts nearly 16 million scientific specimens and about a million cultural pieces in 100,000 square feet of space.
Some of the more popular exhibits include Birds of New York, Adirondack Wilderness, Black Capital: Harlem in the 20s, Minerals of New York, First Peoples, and a poignant exhibit on the rescue and recovery following the World Trade Center attack. There's a full-sized carousel from the early 1900s, located on the 4th floor, for kids to enjoy.
The museum admission is free, but donations are accepted.
Address: 222 Madison Avenue Albany, New York
Official site: http://www.nysm.nysed.gov/
3. New York State Capitol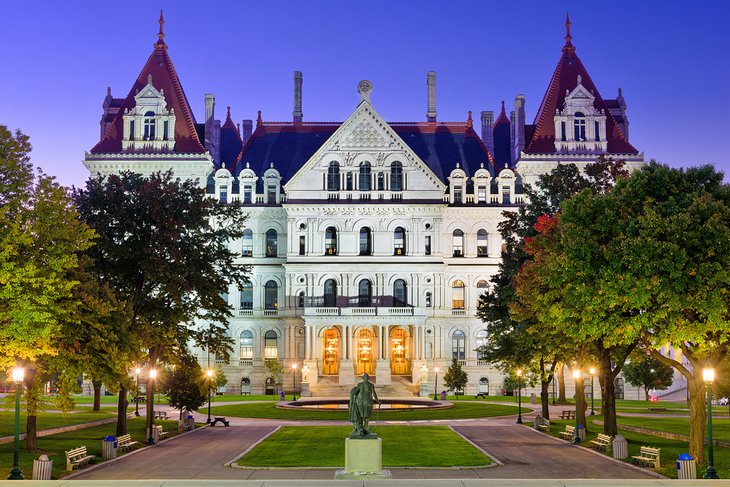 The architectural marvel of New York State Capitol sits atop Albany's State Street hill as part of the Empire State Plaza complex. Built in the 1880s and costing over 25 million dollars, the stone building's lavishly carved interiors, marble columns, ornate chandeliers, and magnificent skylights continue to awe visitors.
On a tour of what's considered one of the most beautiful state capitols in the country and a National Historic Landmark, visitors get to admire the Million Dollar Staircase (also known as the Great Western Staircase), the War Room (featuring exquisite paintings of the state's cities and landscapes, depictions of warriors, and the Governor's Office), and the Assembly and Senate chambers. You'll also learn about the unfinished carvings, ghost encounters, and famous inhabitants of this significant building on the guided tour.
Four New York State Governors - Martin Van Buren, Grover Cleveland, Theodore Roosevelt, and Franklin D. Roosevelt - all went on to become the President of the United States. Free tours are available Monday through Saturday.
Address: Washington Ave and State Street, Albany, New York
4. Lyndhurst Mansion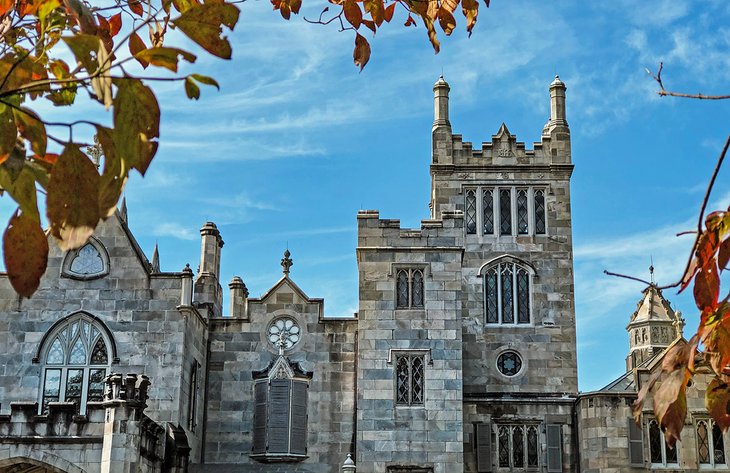 No, you are not in Scotland or Ireland, you are in Tarrytown, New York, admiring one of the most beautiful Gothic Revival mansions in the country. Built in 1838, Lyndhurst Mansion was once home to the likes of NYC mayor William Paulding, New York merchant George Merritt, and railroad magnate Jay Gould.
Today, this architectural wonder overlooking the Hudson River and encircled by a landscape of sweeping lawns, decorative shrubs, and evergreens, provides a time capsule into the past. Inside this country residence, a beautiful collection of antiques, artwork, and furniture are on display.
The mansion also boasts an 1894 Bowling and Recreation Pavilion, a lovely rose garden, and the country's first steel-framed conservatory.
Address: 635 South Broadway, Tarrytown, New York
Official site: http://lyndhurst.org/
5. Shawangunk Ridge & Mohonk Preserve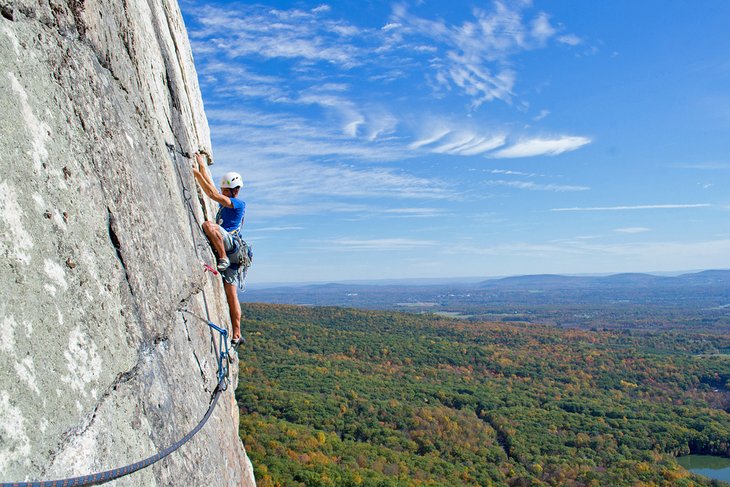 The Shawangunk Ridge, lovingly known as The Gunks, sits 90 minutes north of New York City in Ulster county, and provides a wilderness escape for adventure seekers, hiking enthusiasts, and mountain climbers. The Mohonk Nature Preserve, created to protect the Shawangunk Mountains, has a visitor center offering information on biking, hiking, and climbing recommendations.
The preserve spans 8,000 acres of forests, fields, streams, and cliffs, and offers several routes for climbing and 40 miles of trails for mountain biking, hiking, cross-country skiing, and snowshoeing. Trails range in difficulty, allowing even novice hikers to experience the preserve's innate beauty.
On hot summer days, hike to the popular Split Rock Hole for a refreshing swim. Afterwards, head to the nearby bohemian town of New Paltz for shopping and dining.
Official site: https://www.mohonkpreserve.org/
6. Mohonk Mountain House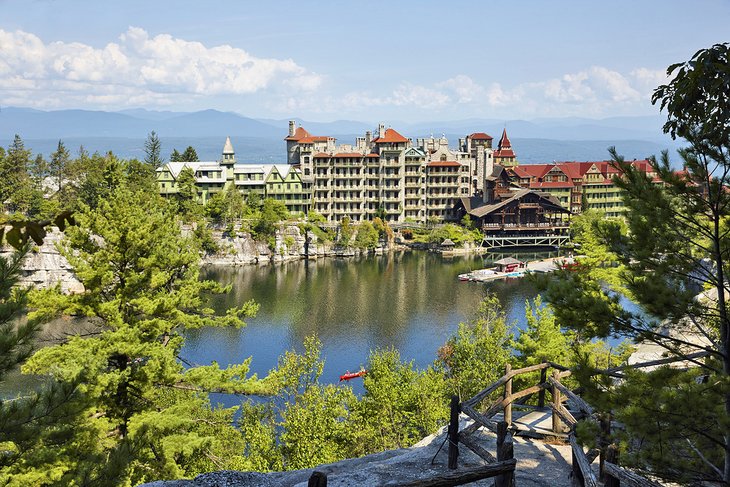 For a weekend retreat in the Mohonk Preserve, opt to stay at the all-inclusive Mohonk Mountain House resort, located a short distance from the visitor center. This is one of the best resorts in the Hudson Valley for families. Set in a Victorian castle overlooking Mohonk Lake, this luxury National historic Landmark property saw all manner of celebrities, including presidents Theodore Roosevelt and Bill Clinton.
Relax on the lake on a paddleboat, go hiking in the mountains, take a nature tour, savor a farm-to-table meal, and treat yourself to an invigorating treatment at the eco-friendly on-site spa that comes with a heated mineral pool. If you are just passing through and don't want to stay overnight, the resort offers day passes to access its amenities.
7. Minnewaska State Park Preserve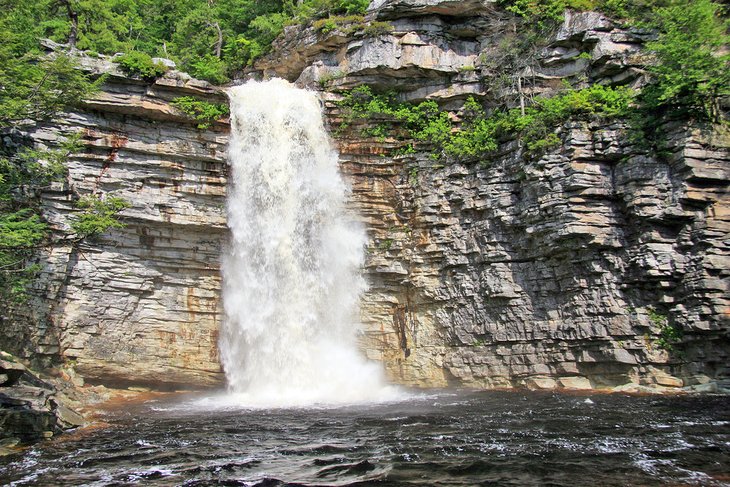 Also in Ulster County in the Shawangunk Mountain Ridge is another popular hiking haven: Minnewaska State Park. Featuring multiple waterfalls, sparkling lakes, sheer cliffs, and hardwood forests, the park is a nature lover's paradise. There are 50 miles of paths to choose from for biking, hiking, walking, and more, and they are all within an hour-and-a-half from New York City.
If you want to bring your furry companions, dogs are allowed on the trails as long as they are leashed. Camping is available from mid-May to mid-November at the Samuel F. Pryor III Shawangunk Gateway Campground, which comes with a cooking area, restroom, and shower facilities.
Official site: https://parks.ny.gov/parks/minnewaska/details.aspx
8. Breakneck Ridge Loop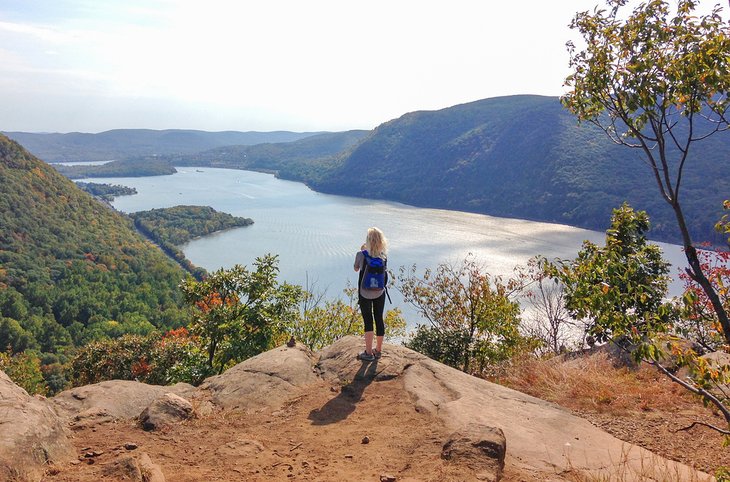 For those looking for a breathtaking hiking experience a little closer to New York City, Breakneck Ridge Loop is up for the challenge. This difficult hike is not for everyone, but those experienced enough to climb over its boulders and steep ledges and make their way up to the top, are rewarded with unbeatable views of the Hudson River.
The loop hike is located in the Hudson Highlands State Park, and the trail offers views of Storm King Mountain, Bannerman's Castle, and the winding river. The best time to go is during the dry summer season to avoid slippery rocks.
9. Storm King Art Center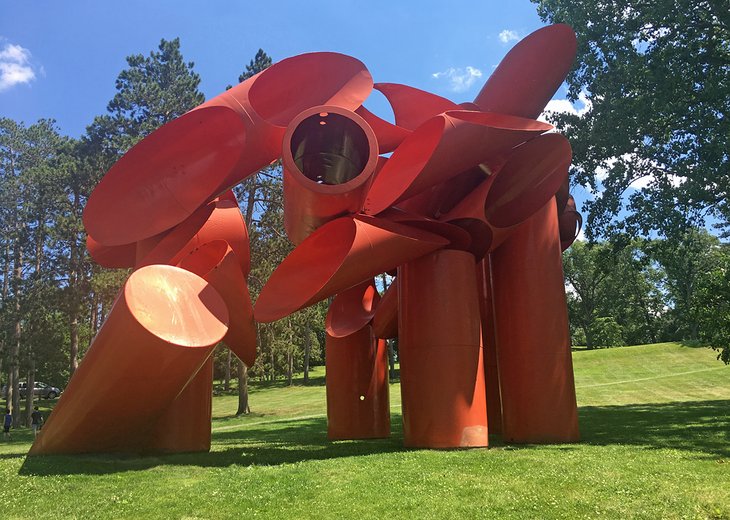 Art meets nature in a spectacular fashion at the Storm King Art Center, a 500-acre sculpture garden sitting at the foothills of the eponymous mountain. Storm King Art Center is located in Orange County, an hour-long drive from New York City. You may choose to walk, bike, or take the tram to get around the massive property.
Rolling green fields are punctuated with awe-inspiring monumental works of art from 20th-century artists, from Calder, Sol LeWitt, and Richard Serra to Mark di Suvero. You can spend an entire day walking through the park, taking Instagram-worthy shots, and inspiring more than 100 works of art.
Don't miss Maya Lin's Wavefield, an undulating grassy terrain resembling waves set against the backdrop of the Schunnemunk Mountain and the Hudson Highlands.
Address: 1 Museum Road, New Windsor New York
Official site: https://stormking.org/
10. Plan a Getaway to a Resort in the Hudson Valley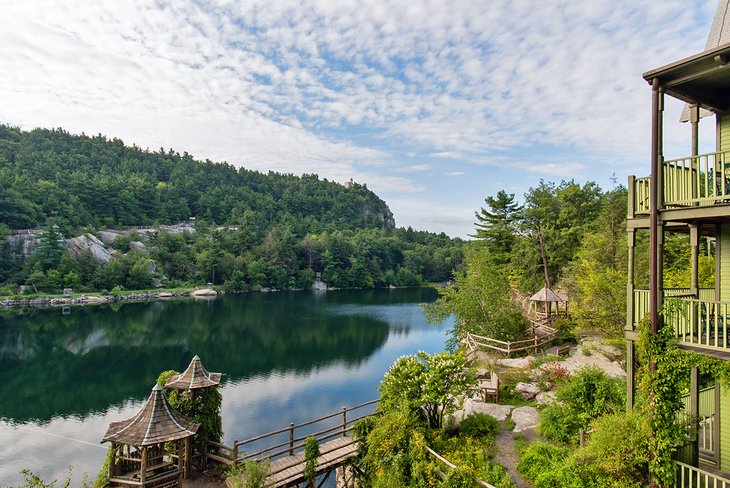 With so many things to do in the Hudson Valley, one or two days will definitely not be enough. You may want to consider planning a stay at one of the best resorts in the Hudson Valley. This part of New York State has something for everyone, whether you're looking for a couples resort or a resort for families.
Take the 5-star Glenmere Mansion, for example. Set in Chester, New York, the Gilded Age mansion sits on 150 acres of gorgeous, green hills. The resort itself was actually modeled after a Tuscan villa and has only 18 rooms.
Looking for a romantic resort for couples in the Hudson Valley? Hasbrouck House in Stone Ridge offers the perfect option. This 18th-century Dutch Colonial mansion is surrounded by beautiful orchards, tucked in the shadows of the Catskill Mountains. A gourmet restaurant is touted for its Italian and French fare, while guests can also relax at the small wellness area, or by the outdoor pool deck.
11. Franklin D. Roosevelt Presidential Library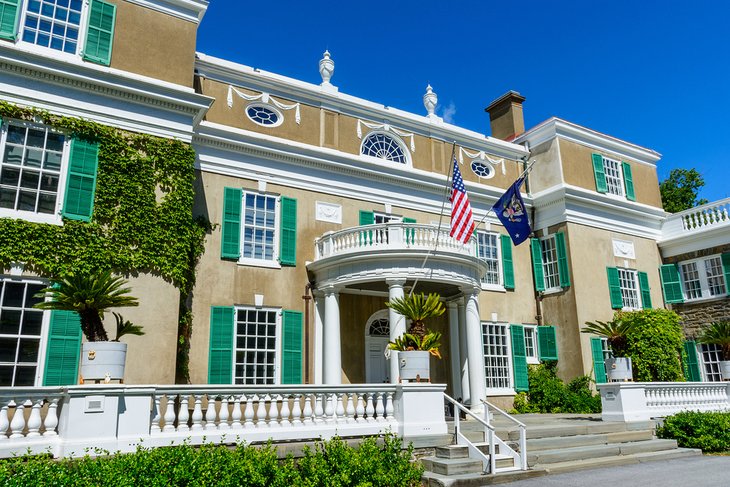 Celebrate the 32nd President of the United States and his remarkable First Lady at the Franklin Delano Roosevelt Library and Museum, located in Hyde Park in Dutchess County. Trace the stories of Franklin and Eleanor through interactive displays spanning their youth, marriage, the Great Depression, and WWII.
Highlights at the museum include Roosevelt's Pearl Harbor speech, a fireside chats microphone, and the apparatus he used for mobility. The crowning jewel is his Oval Office desk, displaying mementos from his final term.
Don't miss a tour of his birthplace and home, Springwood, then stroll through a serene rose garden to the final resting place of these 20th-century giants.
Address: 4079 Albany Post Road, Hyde Park, New York
Official site: https://www.fdrlibrary.org/
12. Woodstock Sanctuary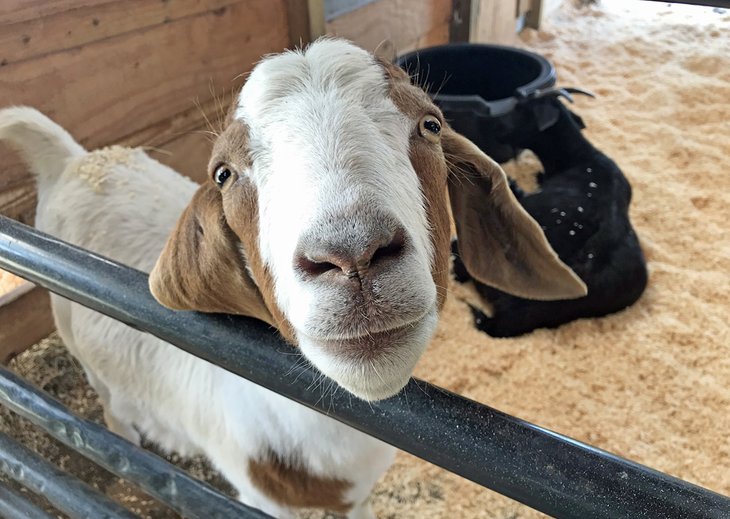 Get up close with rescued farm animals, from adorable goats, sauntering cows, and clucking chickens to grazing sheep, at the Woodstock Sanctuary (formerly Woodstock Farm Animal Sanctuary), located in High Falls, near Mohonk Preserve.
More than 400 animals rescued from factory farms and cases of neglect and abuse all throughout the Empire State now call the sanctuary home. They can be witnessed living out their lives in peace and getting the love and attention they deserve. The sanctuary's staff and volunteers offer guided tours and share stories about their beloved animals and how they've found freedom.
Address: 2 Rescue Road, High Falls, New York
Official site: http://woodstocksanctuary.org/
13. Motorcyclepedia Museum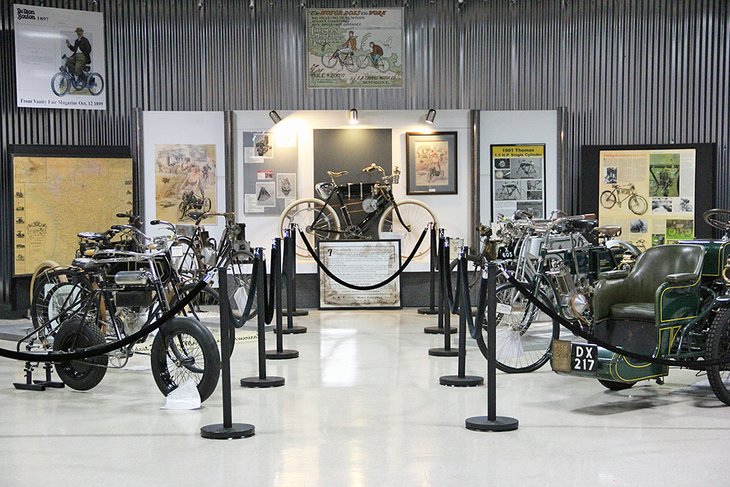 Rev up your visit to the Hudson Valley with a stop at the Motorcyclepedia, a non-profit museum exhibiting everything from street bikes and cruisers to motorcycles of all sizes and shapes starting from 1897. The volunteer-run museum has several galleries showcasing more than 600 bikes and thousands of memorabilia in an 85,000-square-foot space in Newburgh.
Some of the exhibits include Harley-Davidson, Circa Timeline, Indian Timeline, Indian Larry, Chopper City, Police and Military, European and Scooters.
Take a walk down memory lane as you browse displays of the extensive collection amassed by father-son duo Gerald and Ted Doering, including a bike from the motorcade on the day JFK was assassinated and a police motorbike that arrived at the scene of Roswell, New Mexico, where aliens supposedly landed.
Address: 250 Lake Street, Newburgh, New York
Official site: https://motorcyclepediamuseum.org/
14. Sleepy Hollow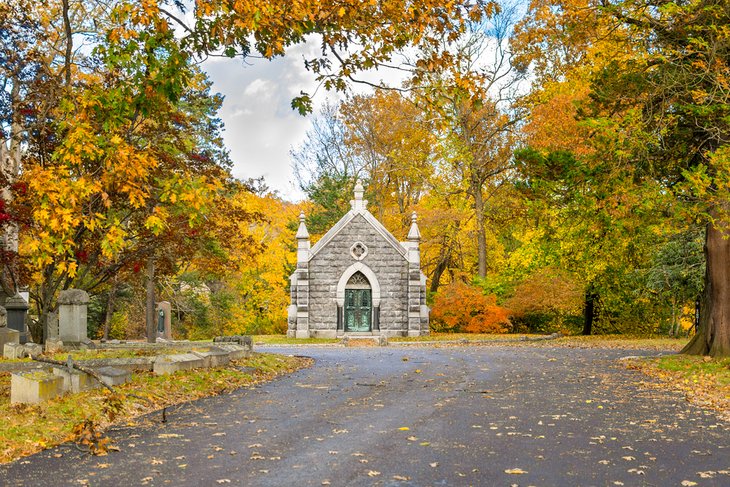 Come fall, ghost hunters and paranormal fans head to the small town of Sleepy Hollow in Westchester County for a spook-tastic time. Go on your own or on a guided tour of the hauntingly beautiful Sleepy Hollow Cemetery, the final resting place for Andrew Carnegie, William Rockefeller, Walter Chrysler, and Irving Washington.
Attend the Great Jack O'Lantern Blaze, displaying thousands of illuminated hand-carved lanterns in October. This family-friendly event gets art lovers and kids excited about its brand new Museum of Pumpkin Art, where gourds are turned into classic works of art.
Those brave enough can sign up for a haunted house experience at Horseman's Hollow at Philipsburg Manor, where the headless horseman and other spooky characters come to life.
15. Hike on the Appalachian Trail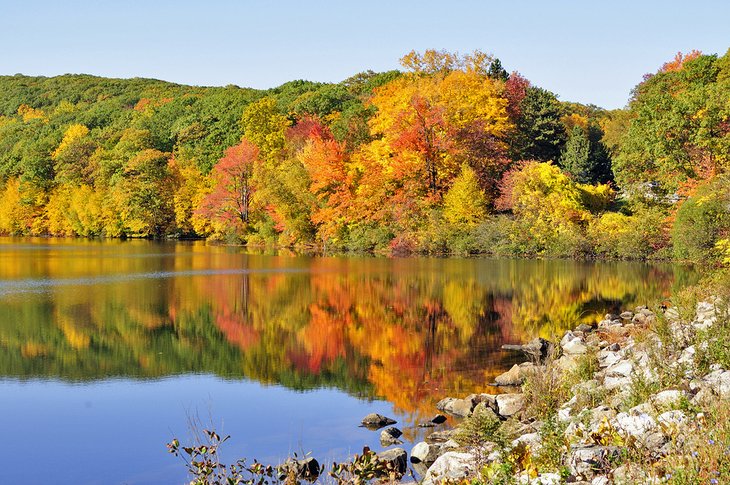 Just an hour outside of New York City, you take a walk in the woods a la Bill Bryson on the iconic Appalachian Trail (A.T). The section of the A.T. in Bear Mountain State Park remains special among hikers because it is the first stretch of the famous trail to be completed in 1923.
Start your journey at the Bear Mountain Recreation Area and head southbound to the summit of Bear Mountain, taking in the incredible views along the way from various overlooks. Bear Mountain State Park is located in the Hudson Highlands, on the western side of the Hudson River.
The nearby Harriman State Park, another popular hiking destination, is the second-largest park (after Adirondack State Park) in the New York State Parks system, boasting 200 miles of hiking, several lakes and reservoirs, beaches, camping grounds, and more.
Experienced hikers can make their journey on the storied trail from Bear Mountain to Harriman on a 13.5-mile out-and-back difficult trail. You may bring your dog with you, as long as he is leashed.
16. Dia:Beacon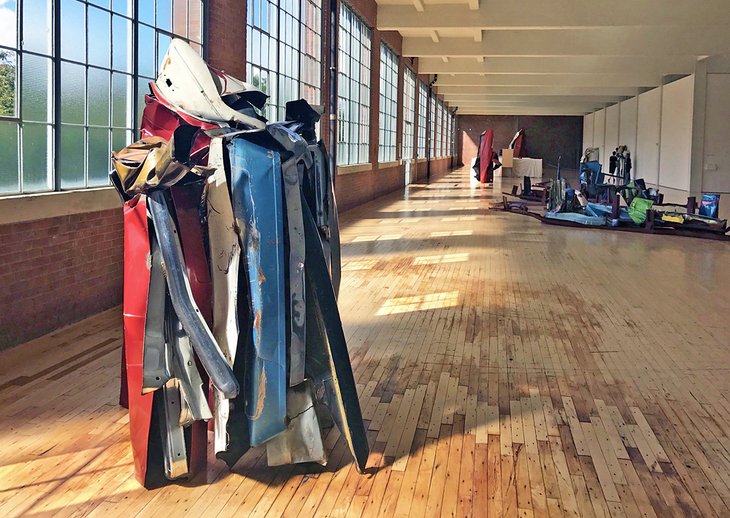 A Nabisco box-printing factory turned art gallery sits majestically overlooking the Hudson River, 60 miles north of New York City. Dia:Beacon opened in 2003, and presents contemporary art from the Dia Art Foundation's collection in a 300,000-square-foot space.
Dia:Beacon is located in Beacon in Dutchess County, and you can expect to find works such as the monumental 1978 Shadows by Andy Warhol, mixed-media installations by Joseph Beuys, massive sculptures by Richard Serra, Innocent Love paintings by Anges Martin from 1999, and more. Take an hour-long thematic and interactive tour with one of the guides.
Address: 3 Beekman Street, Beacon, New York
Official site: https://www.diaart.org/
17. Kingston's Uptown Historic District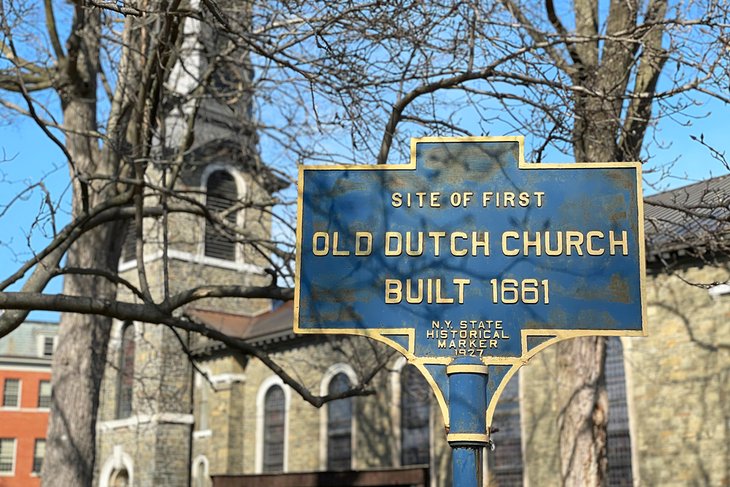 Did you know that Kingston was the original capital of the state of New York? The first permanent settlement in this Hudson Valley city was actually called Espous and was founded by the Dutch in the middle of the 17th century. In 1669, the name was changed to Kingston once the British took control.
Today Kingston is a hub between the mid and upper Hudson Valley. For many years, the town was rather sleepy and industrial, but in the past few years, its Uptown neighborhood has positively reinvented itself as a thriving hot spot for dining, farmers markets, historic buildings, and galleries.
The neighborhood is also known as the Stockade District, and it is made up of eight blocks that were the original site of the Dutch settlement. You can see the original Ulster County courthouse; the Senate House; and the Old Dutch Church, which is a National Historic Landmark.
This section of town also hosts a weekly farmers market, as well as the best restaurants in the city. Kingston is also a jumping-off point from which to explore other hopping Hudson Valley small towns, like New Paltz, Woodstock, and Saugerties.
Map of Attractions & Things to Do in the Hudson Valley, NY