14 Top-Rated Tourist Attractions in Pittsburgh, PA
Pittsburgh sits on the northwestern Allegheny Plateau, surrounding the point where the Allegheny and Monongahela Rivers join to form the Ohio. Once a gritty center of industry, Pittsburgh is no longer the soot-encrusted coal and steel town of the past.
The rivers define the city's layout and character, a picturesque metropolis that seems to rise up directly from the water. The city center is known as the Golden Triangle, named for its position on the point where the rivers meet. Here, you will find the historic Point State Park and the lively Strip District with its numerous markets, boutiques, eateries, and other attractions.
The Golden Triangle is also home to Pittsburgh's downtown, as well as the Cultural District, where you will find a mixture of theaters and performance venues. The rivers are lined with parks and gardens, and river tours provide a lovely way to see the skyline from many angles.
A legacy of the city's industrial wealth, the Carnegie museums are some of the best in the country, including the Museum of Natural History, the Carnegie Science Center, and the Carnegie Museum of Art. Find more great places to visit with our list of things to do in Philadelphia.
1. Phipps Conservatory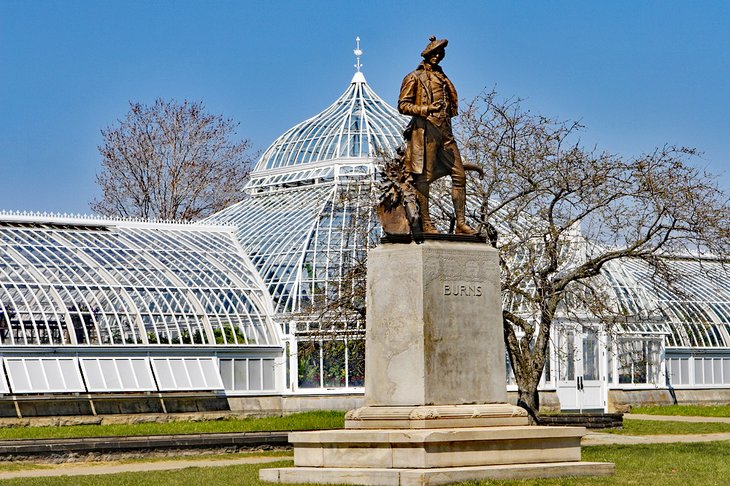 Real estate baron Henry Phipps donated these botanical gardens to the city in 1893. Set in Schenley Park, Phipps Conservatory and Botanical Gardens offers visitors a variety of things to see and do.
Be sure to see the extensive outdoor gardens that surround the central building, a 13-room Victorian glasshouse with rotating seasonal exhibits, including orchids, bonsai, and other delicate plants. Dedicated to the environment and sustainability, the gardens also include a Tropical Forest Conservatory and the Center for Sustainable Landscapes, which explore topics like water conservation and energy use, as well as an educational film about urban farming. Even kids will enjoy a visit.
The Discovery Garden offers free, hands-on children's activities and in the Garden Railroad, they can explore and interact with the tropical Treasure Island as a visiting pirate.
Address: 1 Schenley Park, Pittsburgh, Pennsylvania
Official site: www.phipps.conservatory.org
2. Carnegie Museum of Natural History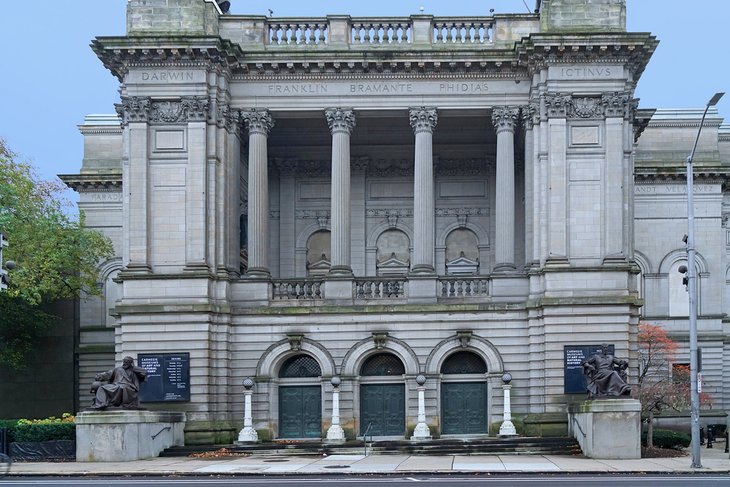 One of four Carnegie Foundation museums in Pittsburgh, the Museum of Natural History is dedicated to educating and entertaining visitors, so they can gain a deeper understanding of our natural world. Exhibits explore the science behind the discovery and understanding of the earth and its inhabitants, both past and present.
The museum's central exhibit is a collection of authentic dinosaur fossils and some reproductions, including a Tyrannosaurus rex and Triceratops. The Cretaceous Seaway exhibit shows the life of dinosaurs who lived under water. The museum's extensive galleries also include exhibits about earth sciences like geology and gems, animal life in various parts of the world, and cultural history including Native American and Ancient Egypt.
Kids will find plenty of things to do at Discovery Basecamp, an interactive exhibit that encourages kids to get hands-on, and also at the Bone Hunter's Quarry, where they can dig and uncover their own replica fossils.
Official site: www.carnegiemnh.org
3. Andy Warhol Museum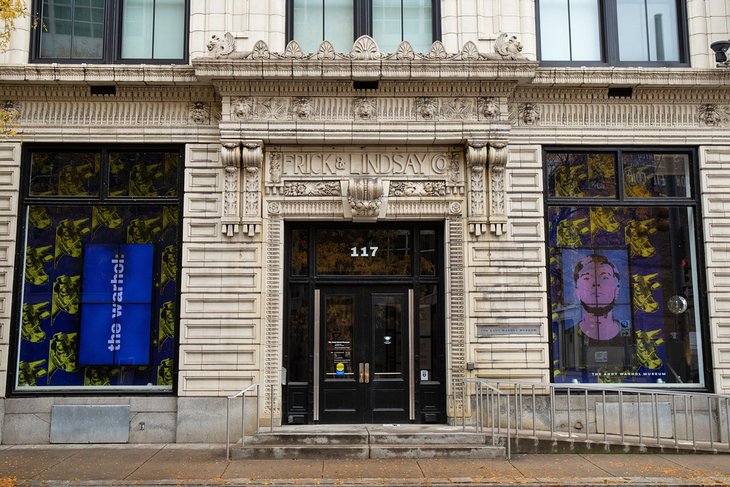 The museum contains the largest collection of work by Andy Warhol, the city's most famous artist and American pop-art pioneer. Exhibits cover all facets of Warhol's prolific career as a painter, filmmaker, record producer, stage designer, author, magazine publisher, and celebrity-gazer.
Opened in 1994, the museum is housed in a restored warehouse, and displays many of Warhol's drawings, paintings, prints, and multimedia installations, as well as presents several of his films and video clips. This large space is also used to host events and classes, and the museum is committed to promoting contemporary art by sponsoring research and scholarships.
Address: 117 Sandusky Street, Pittsburgh, Pennsylvania
Official site: www.warhol.org
4. Pittsburgh Zoo & PPG Aquarium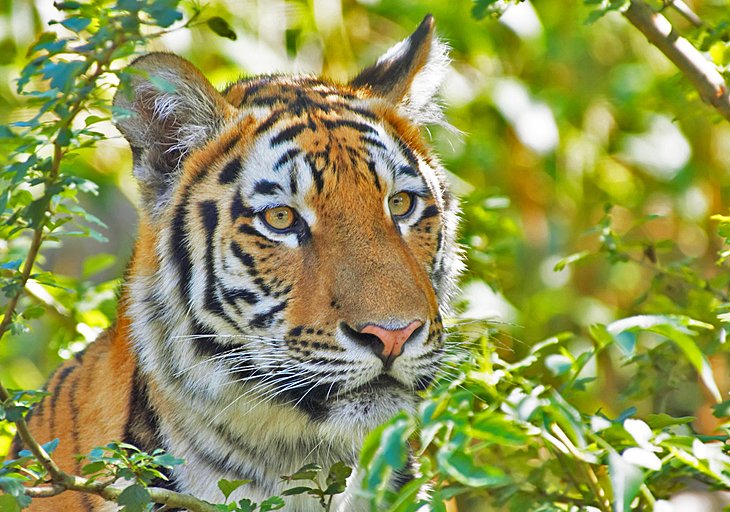 The Pittsburgh Zoo has five unique habitats and an aquarium that house its wide variety of animal residents. The PPG Aquarium is home to water dwellers, from seahorses to sharks, including a flock of penguins that play in the snow during winter.
The Water's Edge area is dedicated to education about coastal wildlife and environmental concerns, and is home to sea otters and polar bears.
The Tropical Forest area is full of fascinating animals, including two-toed sloths, lemurs, poison dart frogs, and capuchin monkeys among many primate species.
The Islands exhibit focuses on endangered species of tropical climates, including Galapagos turtles and clouded leopards. The African Savanna section houses some of the zoo's most popular residents, including Masai giraffes, lions, rhinoceroses, African elephants, and zebras.
Address: 7370 Baker Street, Pittsburgh, Pennsylvania
Official site: www.pittsburghzoo.org
5. Carnegie Museum of Art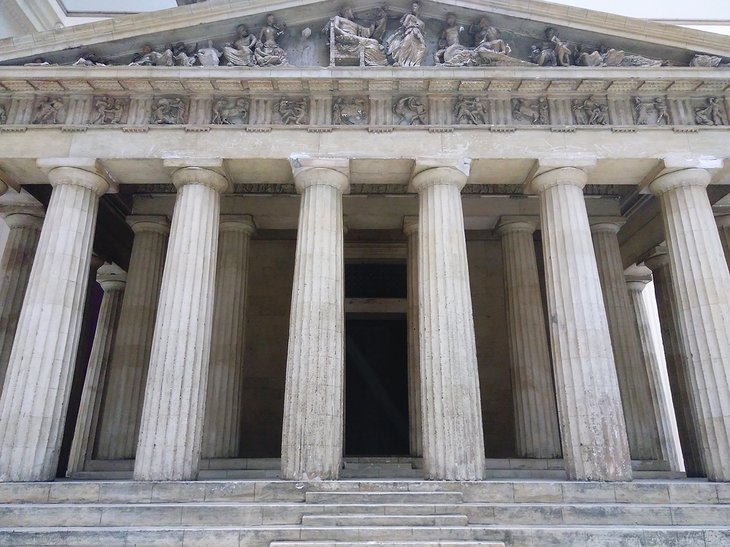 The Carnegie Museum, one of Pittsburgh's most internationally recognized institutions, houses extensive collections of Impressionist and post-Impressionist paintings, American and European paintings over the past two centuries, sculpture, decorative art, and architecture.
Wander past the other exhibits dedicated to Japanese prints, Pittsburgh area artists, and contemporary glass work, as well as extensive photography collections, including an archive of negatives by renowned photographer Charles "Teenie" Harris.
The museum also has several rotating exhibits that showcase specific artists, media, and themes. The museum is named for its founder Andrew Carnegie, who embarked on his vision for an art center in the late 1800s.
Address: 4400 Forbes Avenue, Pittsburgh, Pennsylvania
Official site: www.cmoa.org
6. Carnegie Science Center

On the north bank of the Allegheny River is the huge Carnegie Science Center, which offers more than 250 hands-on exhibits. While visitors are exploring, they will learn about the ways that science and technology influence every aspect of our lives, from energy use, food production, and industrial processing to space exploration.
The museum also offers plenty of things to do, like the Ropes Challenge indoor climbing and zipline course, with its sibling SkyTykes ropes course for little ones; the four-story Rangos Omnimax Theater; and the Henry Buhl Jr. Planetarium and Observatory.
Meanwhile, the Miniature Railroad and Village document the state's history and culture with tiny horse-drawn carriages, cars and trucks, trees, and airplanes complete with animation. Also on site is the USS Requin, a World War II submarine that held a crew of 80. Guided tours are given by former submariners.
Address: One Allegheny Avenue, Pittsburgh, Pennsylvania
Official site: www.carnegiesciencecenter.org
7. National Aviary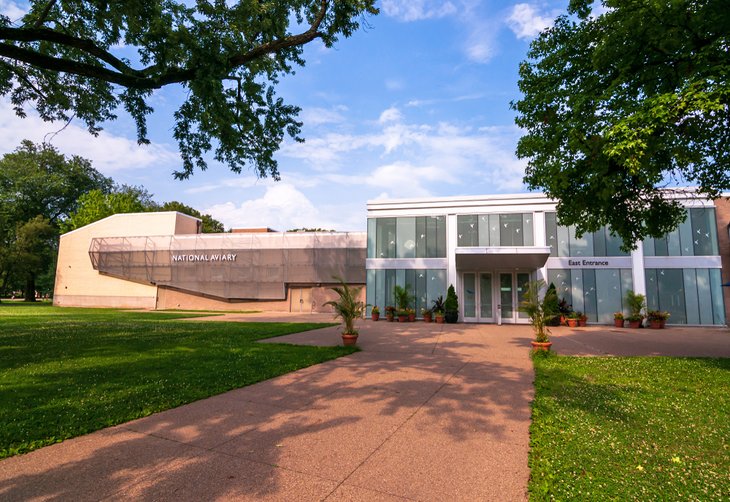 Visitors to the National Aviary are immersed in the habitats of birds from around the world, from bright tropical beauties to imposing birds of prey. There are also exhibits throughout the museum that educate visitors about avian biology, their environments, and how these animals are vital to understanding our own human environments.
Larger birds like bald eagles, Steller's sea eagles, and Toco toucans among other species can be found at Eagle Hall, and a large outdoor habitat is home to Andean condors, which can have a wingspan of 10 feet across.
Flamingos can be found in the wetlands habitat, and visitors can spot snowy egrets and macaws in the rainforest habitat. There is also a grassland habitat that is home to a wide variety of smaller birds, as well as a colony of endangered African penguins.
The aviary also offers bird-watching classes, as well as a variety of animal encounters with some of its favorite residents, including falcons, owls, and penguins, with the opportunity to have a private penguin feeding session.
The aviary is also home to two special residents who aren't birds: a pair of Linnaeus's two-toed sloths named Vivien and Valentino. Guests can book special up-close experiences and even watch the sloths create paintings.
Address: 700 Arch Street, Pittsburgh, Pennsylvania
Official site: www.aviary.org
8. Children's Museum of Pittsburgh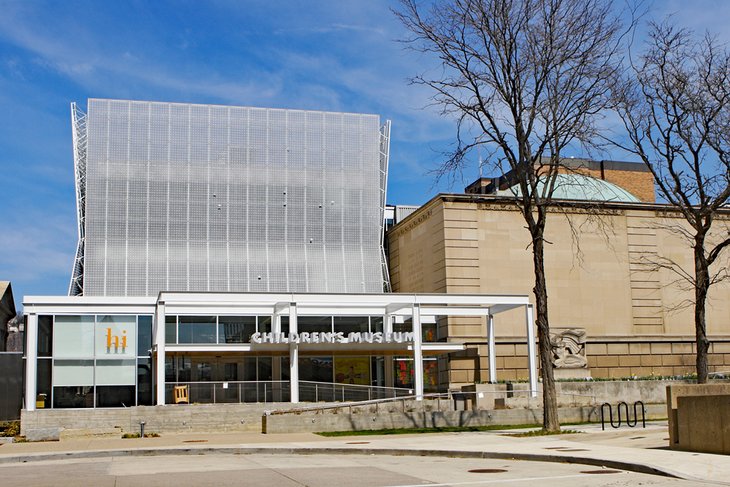 Located near the National Aviary, the Children's Museum of Pittsburgh is the perfect place for families to bring younger children while visiting Pittsburgh. One of the most popular areas of the museum is its multimedia art studio, a well-equipped space that allows kids of all ages to experiment with paint, drawing, sculpture, fiber arts, photography, and even various methods of printing.
Another top exhibit is the "makeshop," where kids can, with the help of staff, use tools to create and investigate. Here, they can experiment with woodworking, inspect the inner workings of toys, try out sewing, and much more. Kids can do even more creating in the Garage, where there is the opportunity to build a race car, fix a clock, build, and play with a Rube Goldberg machine.
Other favorites are the water-play area, with plenty of interactive stations that teach kids about water's properties, a seasonal outdoor learning garden, and an outdoor play space with musical swings, a sandbox, and even a clubhouse.
Kids who need to get some energy out of their systems will find plenty of opportunities to climb and explore, and there is also a dedicated nursery area where the youngest visitors can play, and parents can take a well-deserved rest.
Address: 10 Children's Way, Pittsburgh, Pennsylvania
Official site: https://pittsburghkids.org
9. Point State Park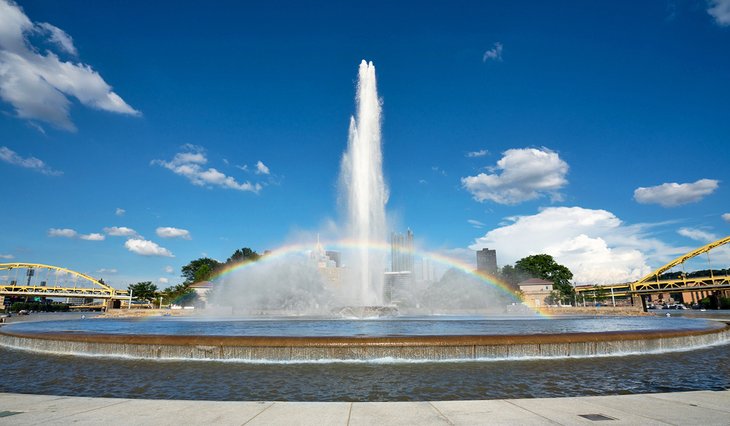 The heart of Pittsburgh is the "Golden Triangle" at the junction of the Allegheny and Monongahela Rivers. At the tip of the triangle is Point State Park, with one of the country's largest fountains, symbolizing the birth of the Ohio.
This was the site of Fort Pitt, of which there now remains only a blockhouse. The fort's original appearance is shown in dioramas in the Fort Pitt Museum, a re-created eighteenth-century bastion of the famous British fort. The 36-acre park commemorates the British settlement of the frontier outpost in 1754 until the French seized the area. Later, the British regained supremacy and erected a new fort.
Address: 101 Commonwealth Place, Pittsburgh, Pennsylvania
Official site: www.dcnr.state.pa.us/stateparks/findapark/point/
10. Frick Art and Historical Center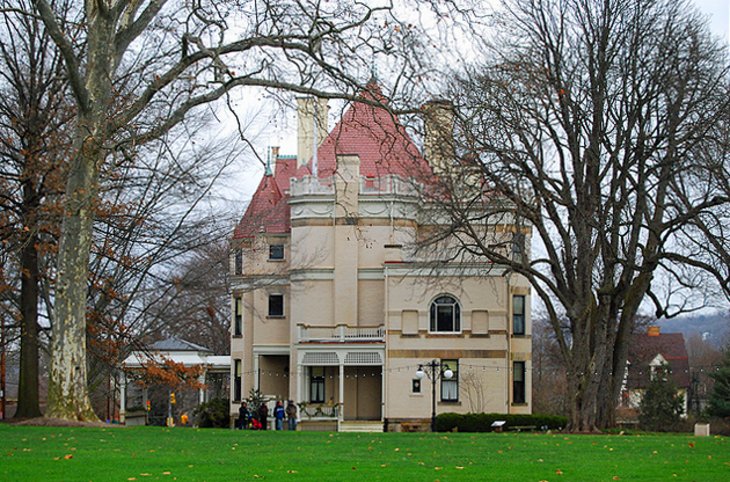 The Frick Art and Historical Center is a complex of museums and historical buildings located across five acres of lawns and gardens in Pittsburgh's residential East End. The highlight is the Frick Art Museum, which displays the art collection of Helen Clay Frick.
It is located in the Clayton, which was Henry Frick's mansion and the only surviving one on Millionaire's row. On display are pictures ranging in date from the early Renaissance to the end of the 18th century. The collection contains Italian, French, and Flemish paintings through the eighteenth-century; sixteenth-century tapestries; and Chinese porcelains.
Also on-site is the Car & Carriage Museum, including a 1914 Rolls Royce and 1931 Pierce Arrow 43 Club Sedan.
Address: 7227 Reynolds Street, Pittsburgh, Pennsylvania
Official site: www.thefrickpittsburgh.org
11. Senator John Heinz History Center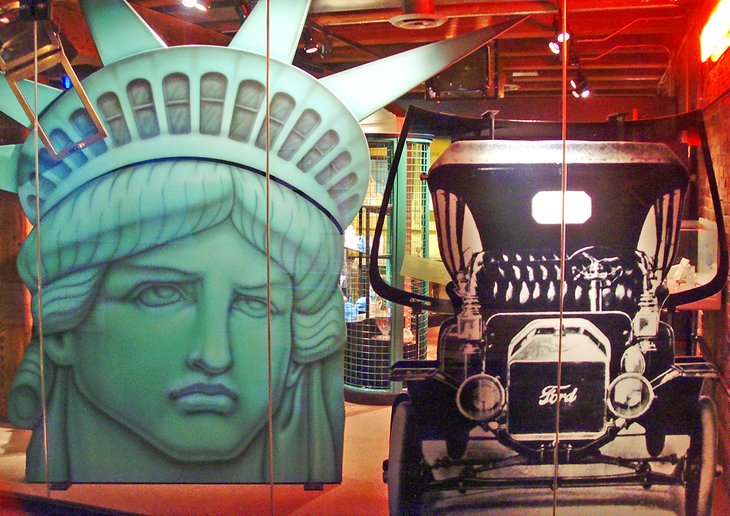 After spending time on the Strip, wander over to the Senator John Heinz History Center, and brush up on your Pittsburgh history. Spread over six floors is everything you could ever want to know about this great American city.
Over 370,000 square feet of exhibits will keep you and your family entertained and educated. Be sure to check out the beautifully preserved street car, giant ketchup bottles, Mister Roger's Neighborhood, and the innovation and glass exhibits. Of course, the Heinz Ketchup Company is not to be missed.
Two entire floors of the museum are dedicated to the sports franchises of Pittsburgh. Exhibits and important memorabilia from the heroes of football, ice hockey, and baseball all figure prominently. Teams featured include the local favorites: Pittsburgh Steelers, Pittsburgh Penguins, and the Pittsburgh Pirates.
Address: 1212 Smallman Street, Pittsburgh, Pennsylvania
Official site: www.heinzhistorycenter.org
12. Duquesne Incline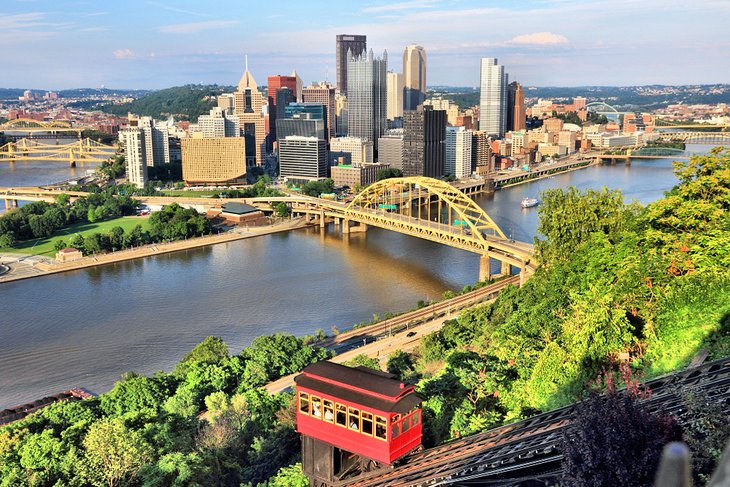 Since 1877, this funicular railway has served the residents and businesses of the Duquesne Heights and Mount Washington sections of Pittsburgh. From the cars there are great views out over the city. Using two original 1877 cable cars, the Duquesne Incline is a working museum, with the upper station providing photos and displays on the history of the incline. You can also see the inner workings of the incline.
The Mount Washington neighborhood is one of the city's most popular areas for its grand homes and excellent fine restaurants and can also be accessed by the Monongahela Incline, which departs from Station Square.
Address: 1220 Grandview Avenue, Pittsburgh, Pennsylvania
Official site: www.duquesneincline.org
13. Cathedral of Learning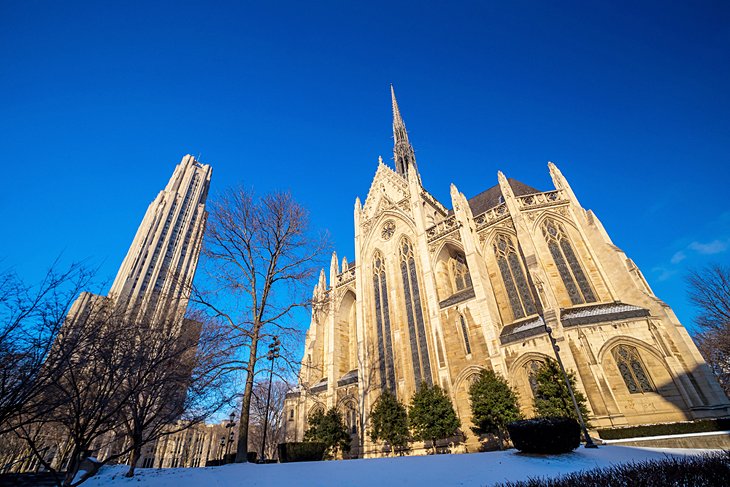 At the University of Pittsburgh, the Gothic Revival skyscraper known as the Cathedral of Learning towers above the campus at 535 feet tall. Listed on the National Register of Historic Places, this 42-story building is the world's second-tallest university building.
Construction began in 1926, and classes were held inside as early as 1931 while the exterior was still being completed - a task that was not finished until 1934. Home to many of the university's current educational facilities, it also has a food court where visitors can grab a bite while exploring the impressive building's interior.
Location: University of Pittsburgh, Pittsburgh, Pennsylvania
14. Strip District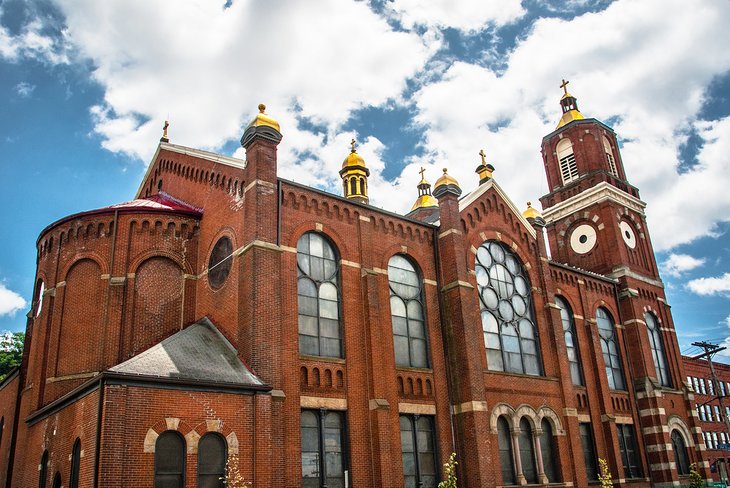 The Strip District, on the Allegheny River at the north-east corner of the Golden Triangle, was formerly occupied by warehouses and railroad installations but is now one of the city's main tourist attractions and a scene of lively activity throughout the day.
The area is home to shopping, art, dining, and all kinds of markets to buy produce, meat, and a variety of other foods. Visitors may want to come down here to simply enjoy a meal or spend a whole day wandering in and out of the small boutiques lining the Strip. Saturdays are particularly busy but also a fun time to visit.
Map of Tourist Attractions in Pittsburgh, PA
Pittsburgh, PA - Climate Chart
Average minimum and maximum temperatures for Pittsburgh, PA in °C
J
F
M
A
M
J
J
A
S
O
N
D

3

-7

4

-6

10

-2

17

3

22

9

27

13

29

17

28

16

24

12

18

5

12

1

6

-4

PlanetWare.com
Average monthly precipitation totals for Pittsburgh, PA in mm.

66

63

82

78

103

100

99

80

80

60

78

73
Average minimum and maximum temperatures for Pittsburgh, PA in °F
J
F
M
A
M
J
J
A
S
O
N
D

37

20

39

21

50

29

62

38

71

48

80

56

85

62

83

60

76

53

64

41

53

33

42

25

PlanetWare.com
Average monthly precipitation totals for Pittsburgh, PA in inches.

2.6

2.5

3.2

3.1

4.0

3.9

3.9

3.2

3.1

2.4

3.1

2.9