12 Top Things to Do in NYC in Winter
For New Yorkers, winter technically begins right after Thanksgiving, which is at the end of November, and lasts until the end of March. The coldest months are January and February, though snow can fall anytime between November and sometimes into April. While this may be a deterrent for some, winter in New York City is actually one of the most festive and exciting times to visit.
Just after Thanksgiving is when New York City comes alive for the holidays. Entire neighborhoods are festooned with sparkling lights, decorations, and glitter. The holiday spirit in New York is second to none, especially when it comes to catching iconic productions, from The Nutcracker ballet to The Rockettes at Radio City Music Hall.
Even after the holidays are long gone, NYC in winter is still vibrant, from fashion shows and discounted restaurants to Jazzfest and Chinese New Year. And because the temperature has a tendency to plummet, visitors often find the crowds to be slower than from May to October.
If you're ready to bundle up and explore New York when it's at its most magical, check out our list of the top things to do in NYC in winter.
Note: Some businesses may be temporarily closed due to recent global health and safety issues.
1. See the Rockefeller Center Christmas Tree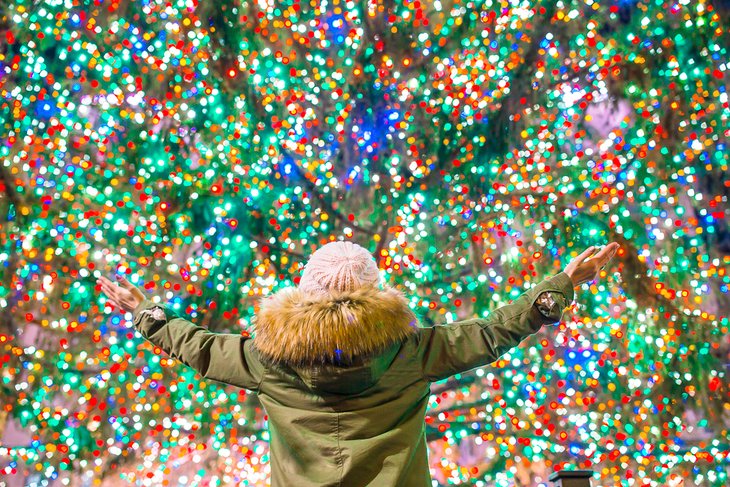 There is nothing quite like the holiday season in New York City. All across the five boroughs, New York sparkles with decorations, twinkle lights, window dressings, and a palpable good spirit. The anchor for holiday time in New York is none other than The Rockefeller Center Christmas Tree, a New York City tourist attraction for more than 75 years.
The largest tree in Rockefeller Center history was 100 feet tall in 1999 and was draped in 25,000 crystals, but every year, the tree continues to hold impressive height records and is always a monumental sight to behold.
The tree is put up every year around Thanksgiving at the end of November, and stands proudly over the equally famous ice-skating rink, attracting thousands of visitors from all over the world.
Address: 45 Rockefeller Plaza, New York, New York
2. Celebrate New Year's Eve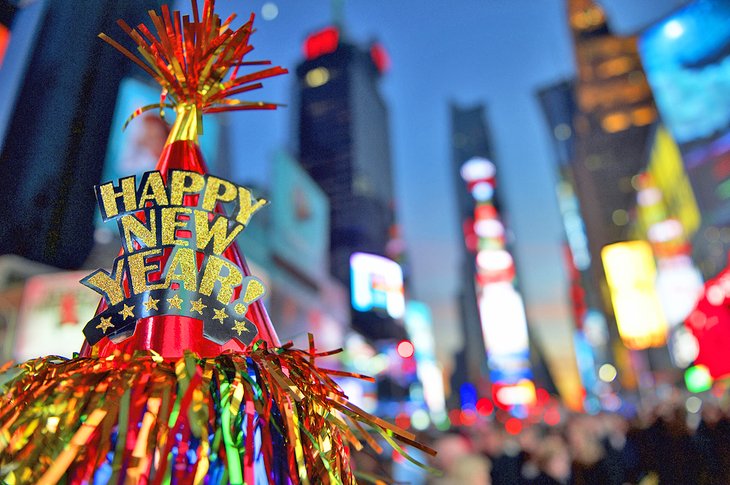 New Year's Eve is an important holiday for New Yorkers. We all love the opportunity to push reset and start anew – and we do so in style with big celebrations all over the city.
Most restaurants will offer prix-fixe menus on New Year's Eve, with a choice of appetizer, entree, and dessert, and complete with festive decorations. Many restaurants even do a midnight countdown and toast. Bear in mind that many of the menus can be on the pricier side, so you'll want to do some sleuthing to see where you can get the best deals.
If you're interested in a real bucket list moment, the ball drop in Times Square is one of the most celebrated New Year's Eve spectacles in the world. Sure, you may be surrounded by hundreds of thousands of your closest friends, but the ball drop is watched by millions all over the world in nearly every country.
There are ways to avoid the crowds of the street: surrounding rooftops and restaurants sell tickets for their bird's-eye view of the event. Prices aren't cheap, but it will be worth it for the once-in-a-lifetime experience.
3. Go Ice-Skating in Bryant Park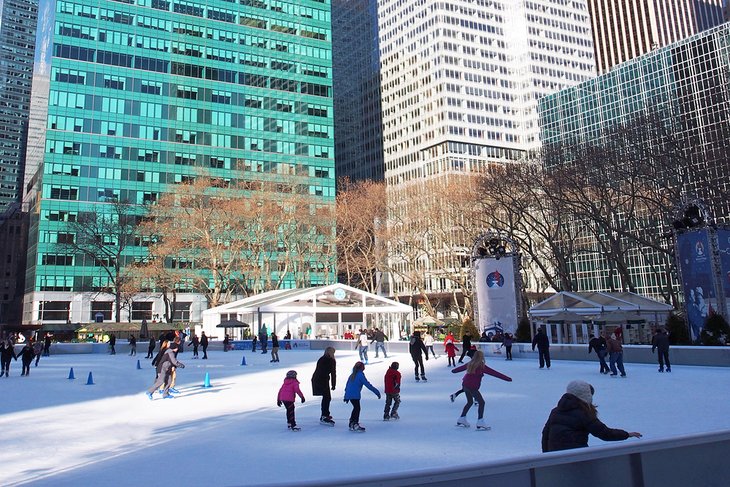 Bryant Park sits in one of the most cosmopolitan sections of Manhattan, surrounded by skyscrapers, office buildings, and the New York Public Library. But come wintertime, the park transforms into a veritable winter wonderland, known as the Bank of America Winter Village at Bryant Park.
At the heart of the Winter Village is the 17,000-square-foot skating rink, which offers free admission to the rink (skates are available to rent). The rink is open daily from 8am through 10pm.
After an afternoon swirling around the rink, hit The Lodge, the rink-side food hall that offers a variety of eateries all day long. There is also an observation deck on the second floor of the Skating Pavilion – perfect for those who'd rather stay warm with a good book or a board game.
Address: 42nd Street and, 6th Ave, New York, New York
4. Wander the Butterfly Conservatory at the American Natural History Museum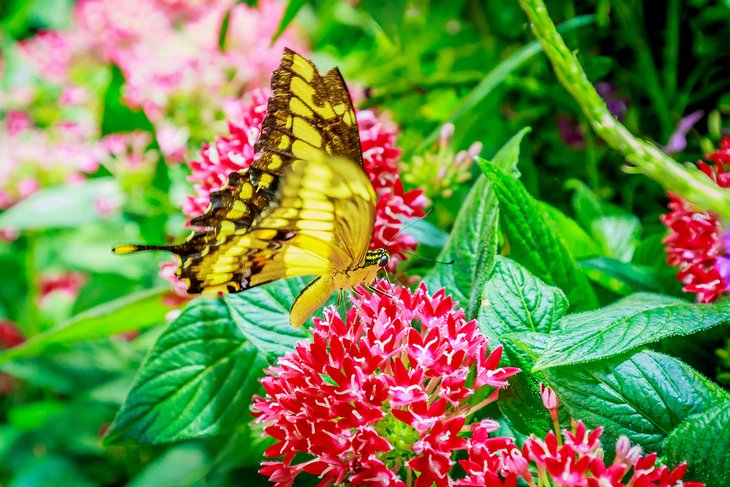 One of New York's charms is that it's a walking city. But in the winter, the icy temperatures can make that a little less than pleasant. Warm up inside the American Museum of Natural History and take in one of its most famous exhibitions, The Butterfly Conservatory.
The annual seasonal exhibition brings more than 500 butterflies and lush tropical plants inside a warm habitat within the museum. Butterflies are divided into five families, and the exhibition features three of them. What's even more appealing is that the room is set to 80 degrees Fahrenheit, which can be a welcome escape from the frigid wind that can rip between the towering buildings.
Fun for the whole family, this remarkable encounter with nature brings visitors up close and personal with these delicate creatures, giving a whole new meaning to the term, "urban jungle."
Address: 200 Central Park West, New York, New York
5. Window Shop on Fifth Avenue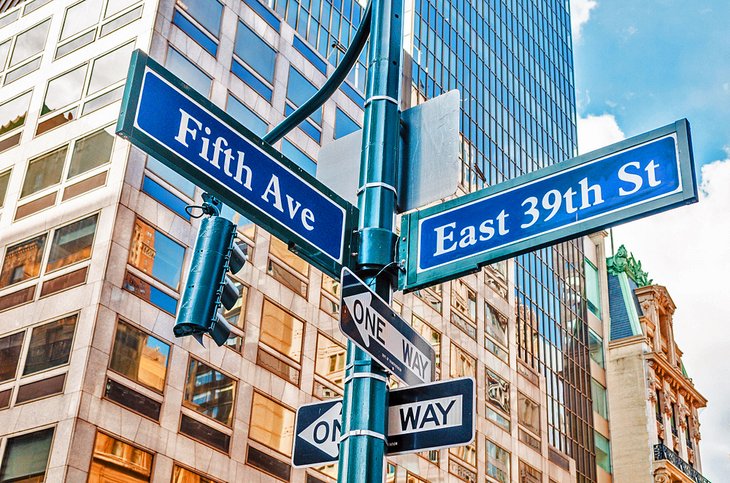 If you are in the mood to brave the brisk air, tourists and New Yorkers alike surge with excitement to explore the opulent window dressings that light up Fifth Avenue stores during the holidays.
All the high-end department stores pull out all the stops to decorate their street-facing window displays with festive and fun holiday decorations. In 2019, Saks Fifth Avenue teamed up with Disney to create the world of Frozen in its windows, while Louis Vuitton celebrated with an installation that covered the entire corner facade of Fifth Avenue with brilliantly colored sculptures, and life-size images of the brand's icon.
If the weather proves to be a bit too uncomfortable, you can always pop into one of the stores for a little retail therapy. 'Tis the season, after all.
6. Marvel in the Magic of Dyker Heights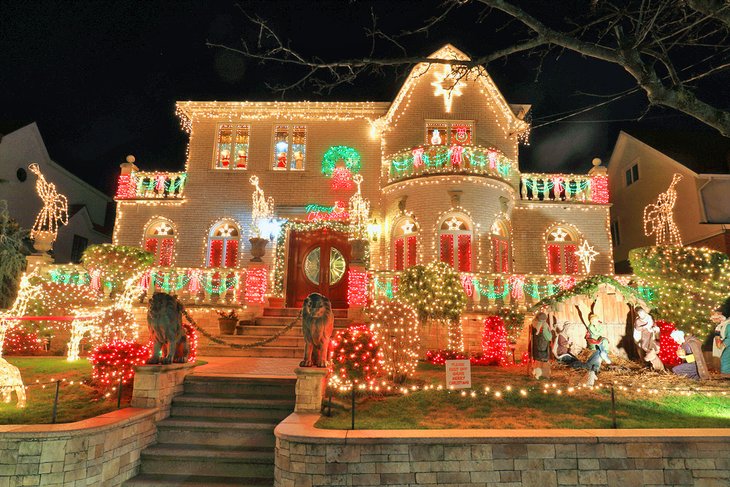 While the majority of New York City lights up during the holidays, no neighborhood offers more pomp and circumstance than Brooklyn's Dyker Heights.
For decades the residents of Dyker Heights have made it a tradition to hire professional lighting companies to essentially deck all of the halls. Thousands of lights are strung up across the mini mansions in this affluent section of Brooklyn, including toy soldiers, angels, moving reindeer, Santa, and more.
The neighborhood is not super convenient to reach from Manhattan, so several tour companies offer to take visitors on coach buses to and from Dyker Heights on a guided tour.
Expect the displays to be up just after Thanksgiving. If you're planning a DIY visit, the lights can be seen from 11th to 13th Avenues, from 83rd to 86th St.
7. Celebrate Chinese New Year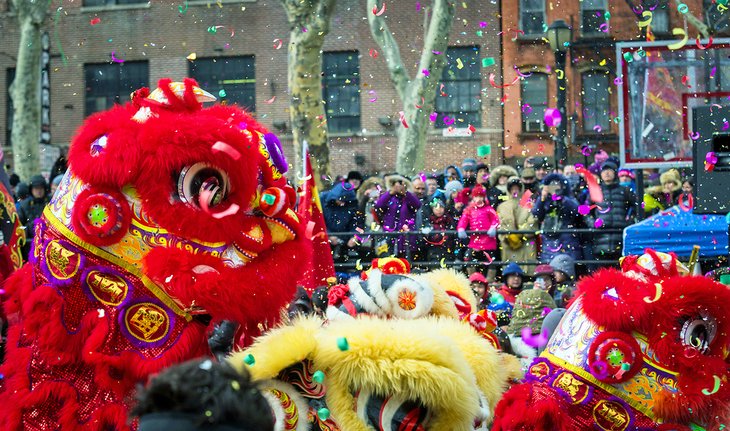 Each year around February, New York City explodes with fiery colors, festive events, traditional dancing, and street performers, all out in full force to celebrate Lunar New Year.
Lunar New Year is a holiday celebrated across Asia, where people take time to honor household and heavenly deities, as well as their ancestors. Picture fireworks, lion dances, and plenty of delicious dim sum.
Manhattan's Chinatown plays host to the Firecracker Ceremony, as well as the Chinese New Year Parade. The parade route runs down Mott and Canal Streets, down East Broadway toward the Manhattan Bridge, and then over onto Forsythe and Eldridge Streets toward Grand Street.
This is also one of the highest concentrations of Chinese restaurants in the city, so you're sure to find a place to tuck into some world-class Chinese dining.
8. Enjoy Winter Jazzfest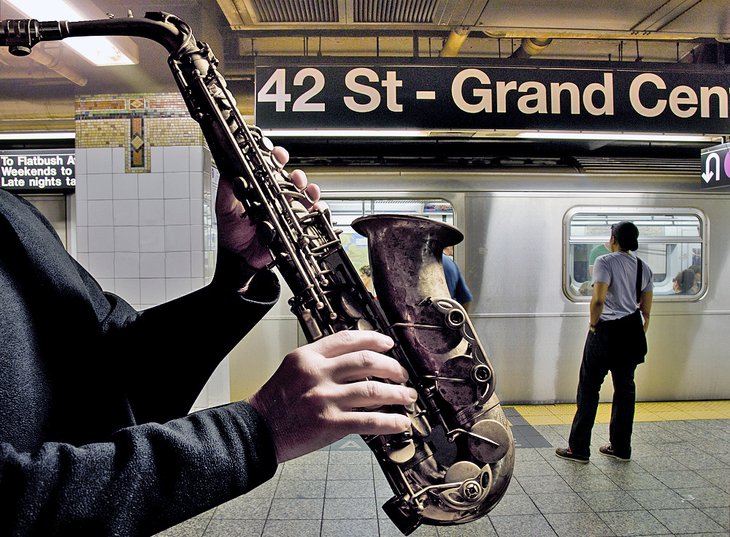 Ever since 2005, Winter Jazzfest has been lighting up New York City with some of the hottest names and rising stars in the music industry. What started as a one-day, single-location program has exploded into a week-long spectacle that spans more than 10 stages and brings more than 700 artists.
But the event is so much more than performances. The program also includes conversations and presentations on topics that range from the jazz community to social justice, gender, environmentalism, wellness, and mental health. All talk sessions are free and open to the general public, as well.
9. Sip the Best Hot Chocolate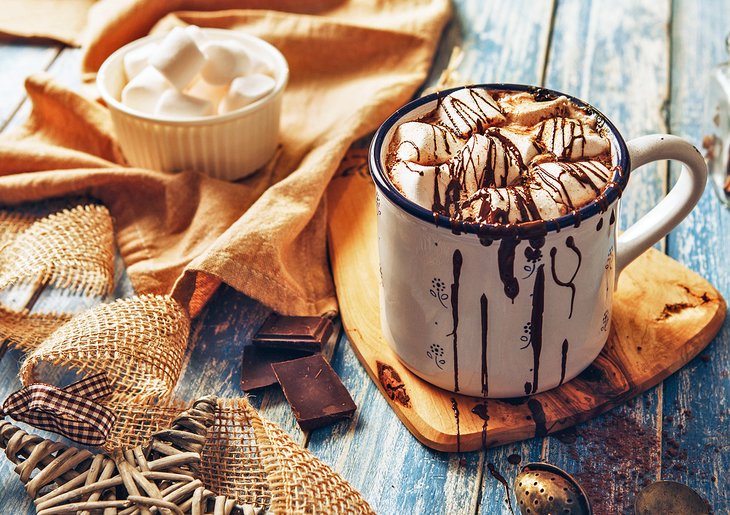 Any winter destination worth its whipped cream knows how to concoct the perfect mug of hot chocolate. Fortunately, New York City has several bakeries and restaurants that can fill the order. And no trip to New York City in the winter is complete without a piping hot cup of chocolate.
Perhaps the most famous hot chocolate in the city isn't even hot at all. The iconic "frozen hot chocolate" at Upper East Side restaurant Serendipity 3 was made famous in the eponymous movie, Serendipity. Today, it's a tourist and local favorite for the cold "hot" chocolate, served with a scoop of whipped cream and chocolate shavings. Be sure to book enough time for this treat, as lines are to be expected.
Then there's the Dominique Ansel Bakery (famous for the world-renowned cronut creation), who serves a more traditional cup. This hot chocolate is a city favorite, and is topped with a marshmallow flower.
10. Get Dressed at Fashion Week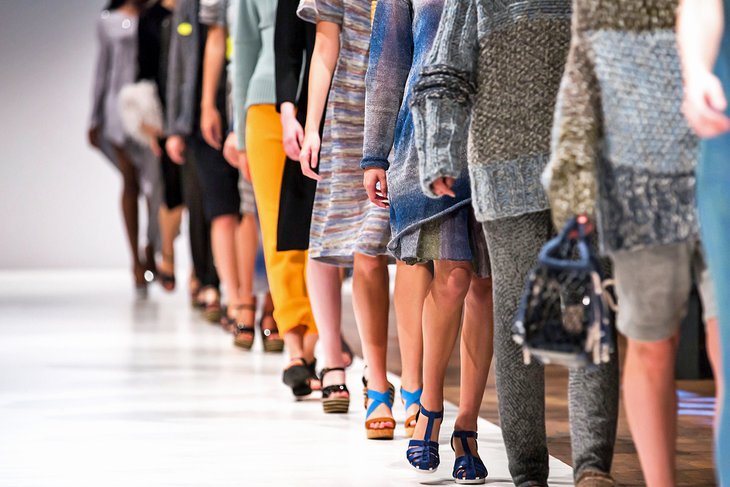 Come February, New York's streets are packed with the world's best dressed, as celebrities, models, photographers, writers, and stylists strut their stuff for Fashion Week.
Fashionistas absolutely live for New York Fashion Week (there is a Fall version, as well). While the fashion shows themselves are invite-only, there is still plenty of excitement to absorb around the city, from Lincoln Center to Bryant Park, and several venues across the city that host events.
Beyond the fashion shows and parties, there are several panels hosted discussing the future of fashion and other topics surrounding the industry, hosted and attended by some of the biggest and most up-and-coming names in the industry.
11. Dine Around at Restaurant Week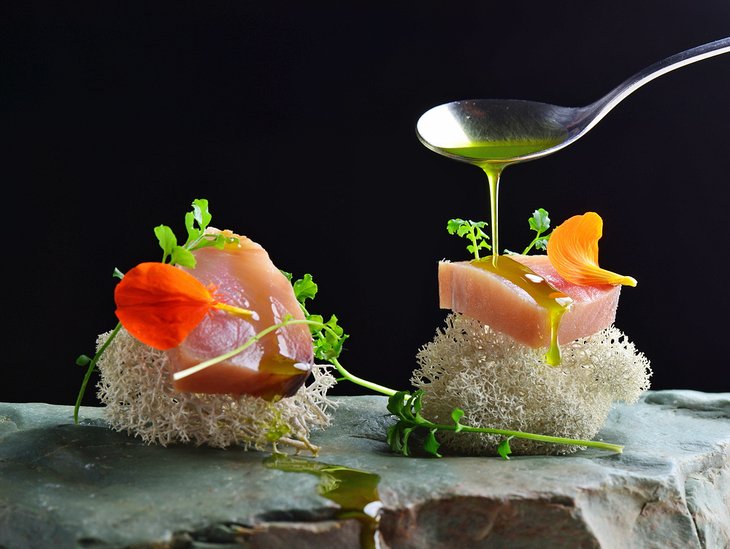 New York City is home to some of the best restaurants in the world, but that also means it's home to the most expensive or most fully booked restaurants. Enter Restaurant Week, or rather, Restaurant Weeks, as the event is actually three weeks long.
This popular event offers reduced set meals at some of the city's most iconic eateries. Whether you're tucking into homemade pasta at a Michelin-starred restaurant, sinking your teeth into a Ribeye at a dimly lit steakhouse, or feasting on dim sum any day of the week, Restaurant Week gives visitors the best taste of New York, at a fraction of the price.
If you happen to miss the winter event, there is another Restaurant Week offered in the summer.
12. Dig for Treasure at the Indoor Brooklyn Flea Market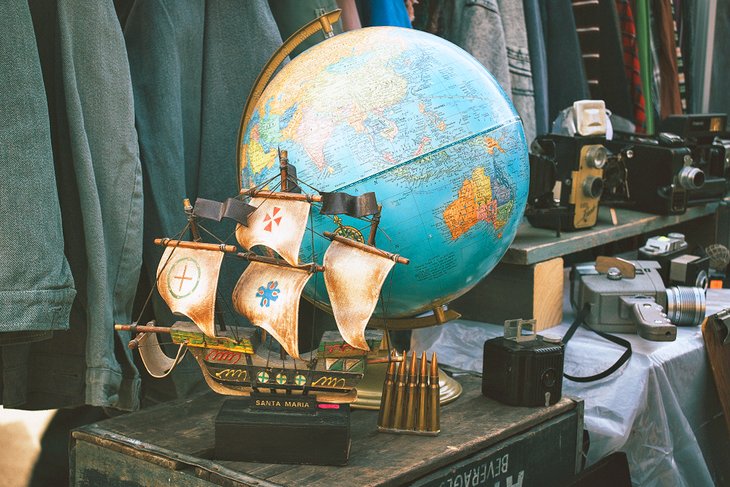 A rite of passage for every New Yorker, and every visitor to New York, for that matter, is a trip to the Brooklyn Flea. This sprawling outdoor summer market is chock-full of treasures, from antiques and vintage clothing to collectable toys, records, and more. Come winter, the market moves indoors so that shoppers can browse and stay warm.
The indoor Winter Market has taken up residence in Industry City, where 60 or more vendors set up tables on both Saturday and Sunday to hawk their wares. Keep in mind this will be one of the more expensive flea markets you encounter (it is New York, after all), but haggling is encouraged.
New York's famous Smorgasburg food and drink fair has also set up shop at the flea market, so you'll be able to try some of the best dishes from New York's most iconic restaurants all under one roof.
Address: 220 36th Street Suite #2-A, Brooklyn, New York