19 Top Things to Do in NYC in Winter
Author Meagan Drillinger is a born-and-raised New Yorker having spent the majority of her adult life living in Manhattan and Queens.
New York City is magical any time of the year. Yes, even in winter! Those of us who live and breathe New York City will tell you that just because temperatures have dropped, does not mean the spirit or energy of New York does, too. In fact, New York comes alive in an entirely new way during the winter months.
For New Yorkers, winter technically begins right after Thanksgiving at the end of November, and lasts until the end of March. The coldest months are January and February, though snow can fall anytime between November and sometimes into April. While this may be a deterrent for some, winter in New York City is actually one of the most festive and exciting times to visit.
Personally, I wait all year for the beginning of December, when the city starts to sparkle for the holidays. Entire neighborhoods are festooned with lights, decorations, and glitter. The holiday spirit in New York is second to none, especially when it comes to catching iconic productions, from The Nutcracker ballet to The Rockettes at Radio City Music Hall.
But even after the holidays are long gone, you'll still find me out and about exploring NYC in winter. It's such a vibrant time of year, from fashion shows and discounted restaurants to Jazzfest and Chinese New Year. And because the temperature has a tendency to plummet, visitors often find the crowds to be slower than from May to October.
If you're ready to bundle up and explore New York when it's at its most magical, check out our list of the top things to do in NYC in winter.
1. See the Rockefeller Center Christmas Tree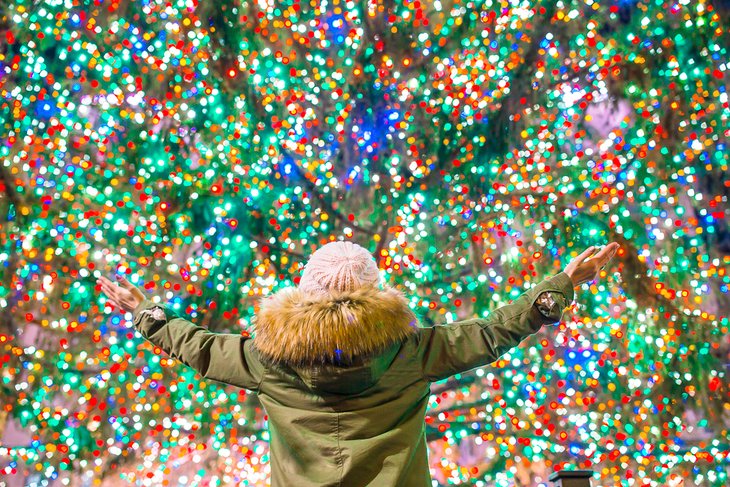 Nothing kicks off the holiday season in New York quite like the lighting of the Rockefeller Center Christmas Tree. While all the five boroughs sparkle with decorations, twinkling lights, window dressings, and a palpable good spirit, there is something about the historic lighting of the tree that tells New Yorkers, "The holidays are here."
The tradition has been happening for more than 75 years, and each year the tree manages to tower at impressive heights. It goes up every year around Thanksgiving at the end of November and stands proudly over the ice-skating rink below.
As a New Yorker, there is a requirement to abhor anything "touristy," but even I cannot resist a loop or two around the ice-skating rink underneath the colorful Christmas lights.
Insider tip: If the crowds at Rockefeller Center are too much, I like to head down to Wall Street to see their Christmas tree. While not as big as the one in Rockefeller Center, the tree in front of the New York Stock Exchange is quite magical and magnificent and definitely scratches that holiday spirit itch.
Address: 45 Rockefeller Plaza, New York, New York
2. Celebrate New Year's Eve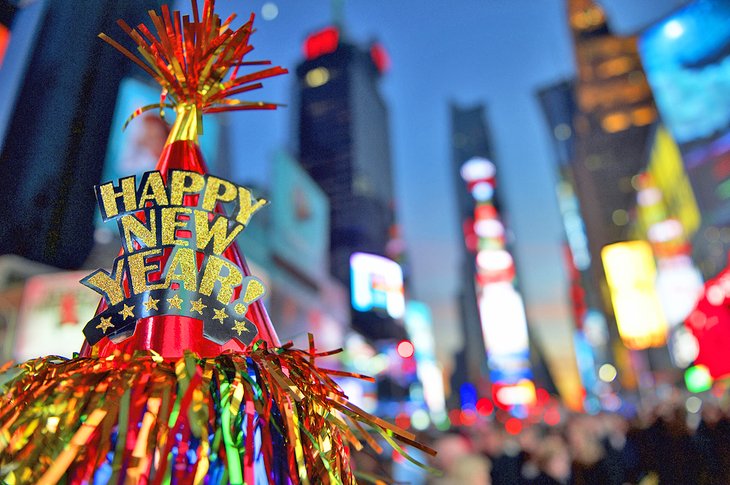 New Year's Eve is an important holiday for New Yorkers. We all love the opportunity to push reset and start anew - and we do so in style with big celebrations all over the city.
If you're interested in a real bucket list moment, the ball drop in Times Square is one of the most celebrated New Year's Eve spectacles in the world. Sure, you may be surrounded by hundreds of thousands of your closest friends, but the ball drop is watched by millions all over the world in nearly every country.
There are ways to avoid the crowds of the street: surrounding rooftops and restaurants sell tickets for their bird's-eye view of the event. Prices aren't cheap, but it will be worth it for the once-in-a-lifetime experience.
Most restaurants will offer prix-fixe menus on New Year's Eve, with a choice of appetizers, entrees, and desserts, and complete with festive decorations. Many restaurants even do a midnight countdown and toast. Bear in mind that many of the menus can be on the pricier side, so you'll want to do some sleuthing to see where you can get the best deals.
Author's Tip: I would caution against these prix-fixed menus because the food quality tends to suffer in the frenzy of the New Year's Eve crowds. I also find that the price is never really worth what you're getting. Instead, opt for smaller restaurants that will still be offering their regular menus.
3. Go Ice-Skating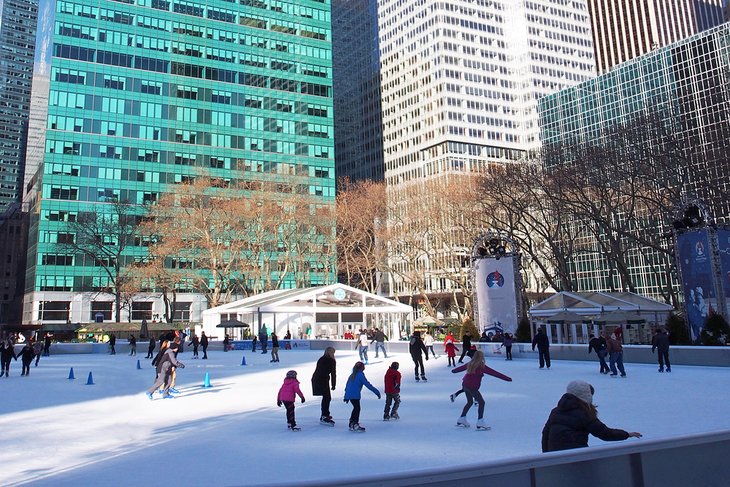 I already mentioned Rockefeller Center's ice rink, which is definitely a bucket list experience for winter in NYC. It's open until midnight, too, by the way. But it's not the only place in NYC to go ice skating in the winter.
Bryant Park is one of the most famous spots in the city to lace up ice skates. Bryant Park sits in one of the most cosmopolitan sections of Manhattan, surrounded by skyscrapers, office buildings, and the New York Public Library. But come wintertime, the park transforms into a veritable winter wonderland, known as the Bank of America Winter Village at Bryant Park.
Over in Williamsburg, Brooklyn, ice-skating gets taken to new heights. Located on the 23rd floor of The William Vale Hotel, the sky-high rink invites guests to come and "skate the skyline."
4. See a Broadway Show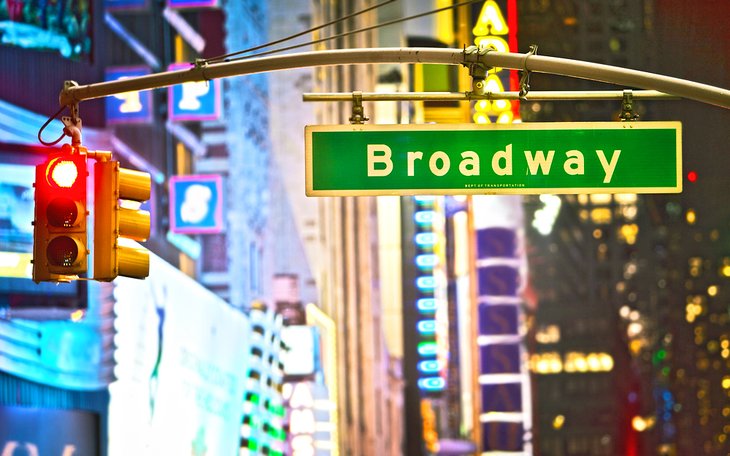 Of all the theater districts in the world, none is more famous than New York City's Broadway. And what better time to sit snuggly in a warm, heated theater than winter in New York?
The district is named for the street around which it centers. Broadway is the longest thoroughfare in New York and runs the entire length of Manhattan. About halfway up the island is Times Square, which is where the city's most famous theaters are, home to the world's most famous plays and musicals.
What is playing is constantly changing, with some shows running for decades, while others play for a short amount of time. Among the most famous plays to ever hit Broadway have been Chicago, Hamilton, The Lion King, Rent, Phantom of the Opera, Jersey Boys, Kinky Boots, and quite literally hundreds more.
Catching a show on Broadway is one of the best things to do in New York no matter the time of year, but winter is arguably one of the best for a nice break from the frigid temperatures.
January also hosts NYC Broadway Week, when audiences can purchase 2-for-1 tickets to the top Broadway shows. If you miss Broadway Week in January, there is also one in September.
5. Explore the New Gilder Center at the American Museum of Natural History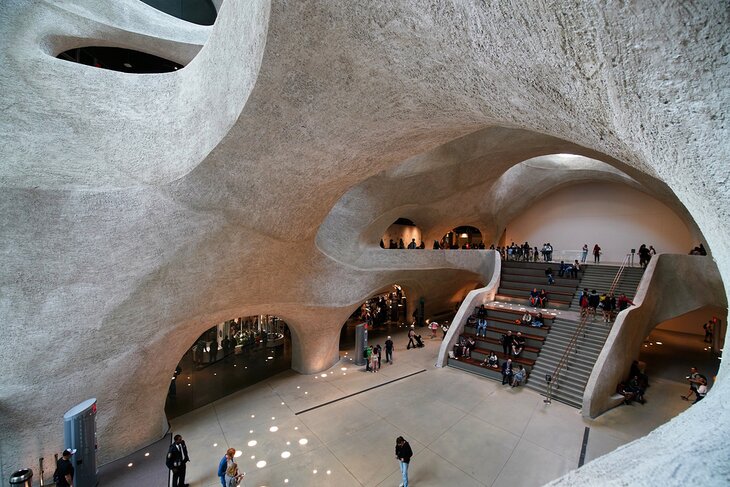 One of New York's charms is that it's a walking city. But in the winter, the icy temperatures can make that a little less than pleasant. Warm up inside the American Museum of Natural History and check out its impressive new wing — the canyon-inspired Richard Gilder Center for Science, Education, and Innovation. Opened in May 2023, the $465-million wing shows off a stunning architectural design made to resemble a deep canyon carved by the wind.
Its galleries extend off of the atrium, accessible by bridges and through giant holes that were built to resemble the mouths of caves.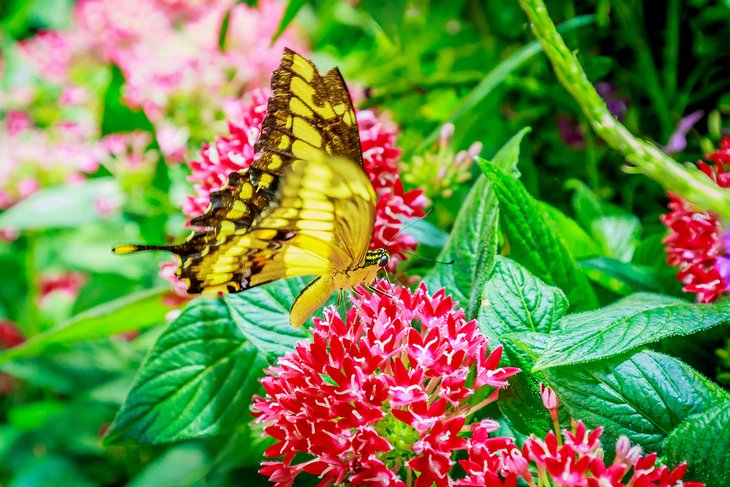 One exhibit includes a sprawling Butterly vivarium, home to roughly 80 species of butterflies. Another gallery features creepy crawlies from around the world in the insectarium. In this exhibit, you can look through a transparent sky bridge that is filled with leaf-cutter ants. The Gilder Center also has a 360-degree theater, as well as classrooms.
Address: 200 Central Park West, New York, New York
6. Window Shop on Fifth Avenue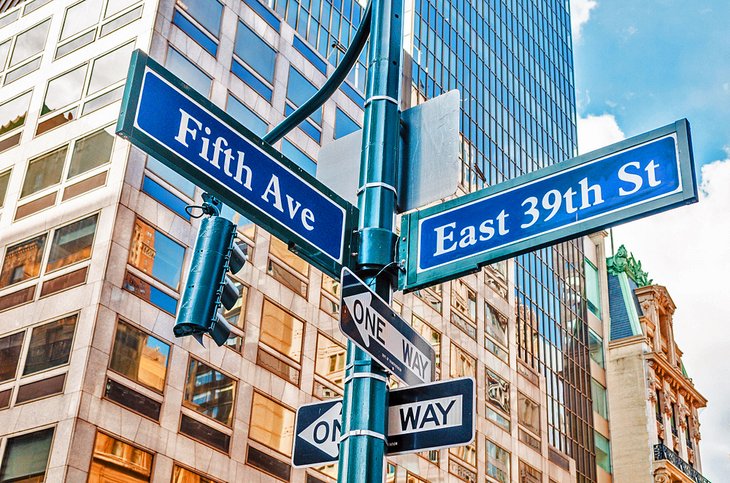 If you are in the mood to brave the brisk air, tourists and New Yorkers alike surge with excitement to explore the opulent window dressings that light up Fifth Avenue stores during the holidays.
All the high-end department stores pull out all the stops to decorate their street-facing window displays with festive and fun holiday decorations. In 2019, Saks Fifth Avenue teamed up with Disney to create the world of Frozen in its windows, while Louis Vuitton celebrated with an installation that covered the entire corner facade of Fifth Avenue with brilliantly colored sculptures, and life-size images of the brand's icon.
If the weather proves to be a bit too uncomfortable, you can always pop into one of the stores for a little retail therapy. 'Tis the season, after all.
7. See the Bright Lights of Brooklyn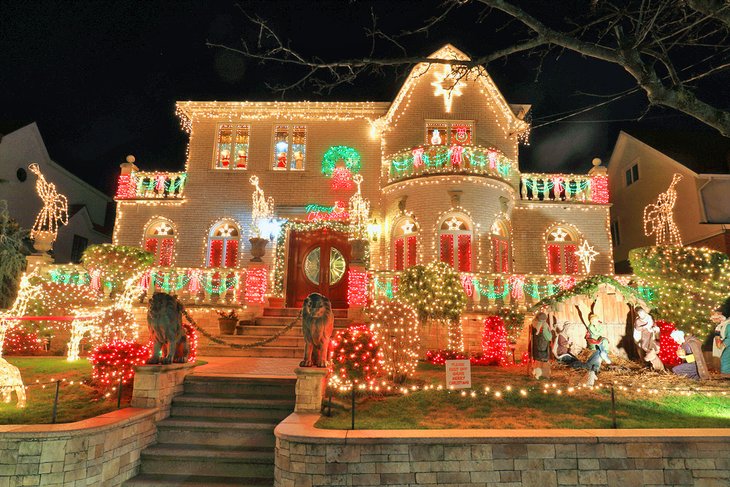 While the majority of New York City lights up during the holidays, no neighborhood offers more pomp and circumstance than Brooklyn's Dyker Heights.
For decades the residents of Dyker Heights have made it a tradition to hire professional lighting companies to essentially deck all of the halls. Thousands of lights are strung up across the mini mansions in this affluent section of Brooklyn, including toy soldiers, angels, moving reindeer, Santa, and more.
The neighborhood is not super convenient to reach from Manhattan, so several tour companies offer to take visitors on coach buses to and from Dyker Heights on a guided sightseeing tour.
Expect the displays to be up just after Thanksgiving. If you're planning a DIY visit, the lights can be seen from 11th to 13th Avenues, from 83rd to 86th St.
8. Celebrate Chinese New Year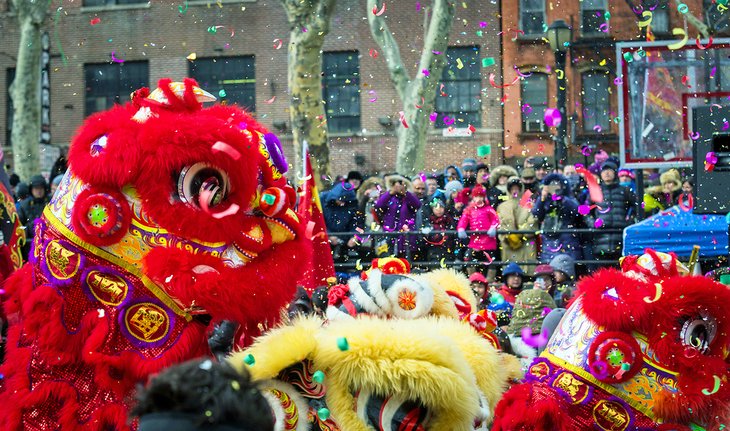 Each year around February, New York City explodes with fiery colors, festive events, traditional dancing, and street performers, all out in full force to celebrate the Lunar New Year.
Lunar New Year is a holiday celebrated across Asia, where people take time to honor household and heavenly deities, as well as their ancestors. Picture fireworks, lion dances, and plenty of delicious dim sum.
Manhattan's Chinatown plays host to the Firecracker Ceremony, as well as the Chinese New Year Parade. The parade route runs down Mott and Canal Streets, down East Broadway toward the Manhattan Bridge, and then over onto Forsythe and Eldridge Streets toward Grand Street.
This is also one of the highest concentrations of Chinese restaurants in the city, so you're sure to find a place to tuck into some world-class Chinese dining.
9. Enjoy Winter Jazzfest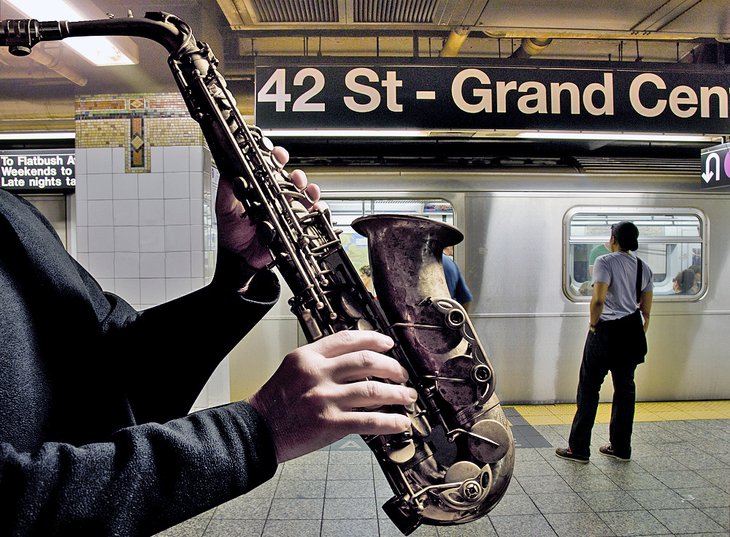 Ever since 2005, Winter Jazzfest has been lighting up New York City with some of the hottest names and rising stars in the music industry. What started as a one-day, single-location program has exploded into a week-long spectacle that spans more than 10 stages and brings more than 700 artists.
But the event is so much more than performances. The program also includes conversations and presentations on topics that range from the jazz community to social justice, gender, environmentalism, wellness, and mental health. All talk sessions are free and open to the general public, as well.
10. Sip the Best Hot Chocolate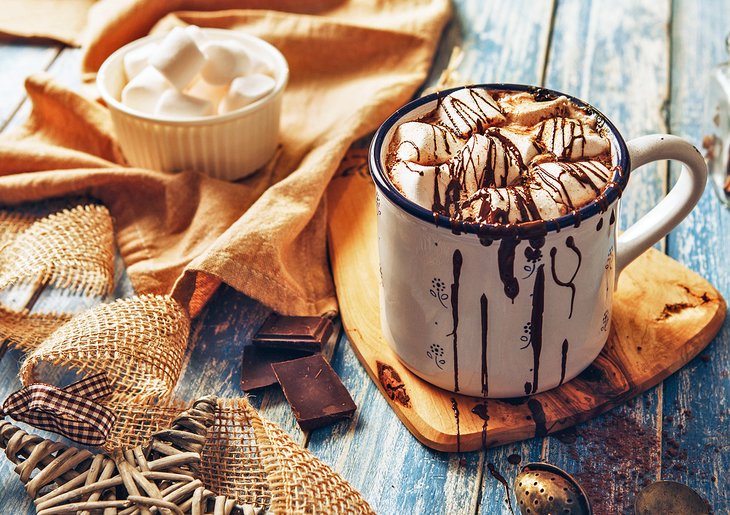 Any winter destination worth its whipped cream knows how to concoct the perfect mug of hot chocolate. Fortunately, New York City has several bakeries and restaurants that can fill the order. And no trip to New York City in the winter is complete without a piping hot cup of chocolate.
Perhaps the most famous hot chocolate in the city isn't even hot at all. The iconic "frozen hot chocolate" at Upper East Side restaurant Serendipity 3 was made famous in the eponymous movie, Serendipity. Today, it's a tourist and local favorite for the cold "hot" chocolate, served with a scoop of whipped cream and chocolate shavings. Be sure to book enough time for this treat, as lines are to be expected.
Then there's the Dominique Ansel Bakery (famous for the world-renowned cronut creation), which serves a more traditional cup. This hot chocolate is a city favorite and is topped with a marshmallow flower.
11. Get Dressed at Fashion Week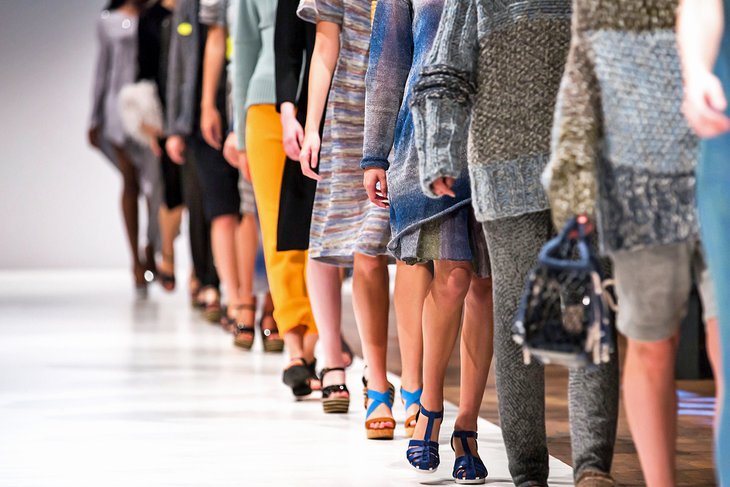 Come February, New York's streets are packed with the world's best dressed, as celebrities, models, photographers, writers, and stylists strut their stuff for Fashion Week.
Fashionistas absolutely live for New York Fashion Week (there is a Fall version, as well). While the fashion shows themselves are invite-only, there is still plenty of excitement to absorb around the city, from Lincoln Center to Bryant Park, and several venues across the city that host events.
Beyond the fashion shows and parties, there are several panels hosted discussing the future of fashion and other topics surrounding the industry, hosted and attended by some of the biggest and most up-and-coming names in the industry.
12. Dine around at Restaurant Week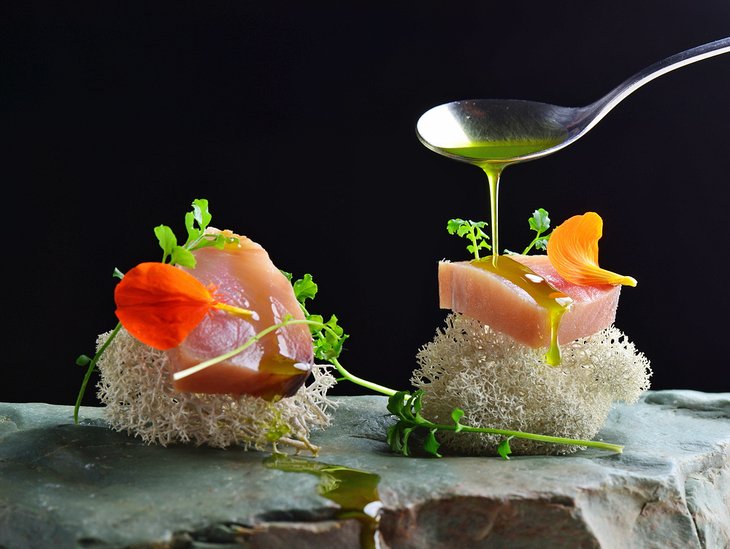 New York City is home to some of the best restaurants in the world, but that also means it's home to the most expensive or fully booked restaurants. Enter Restaurant Week, or rather, Restaurant Weeks, as the event is actually three weeks long.
This popular event offers reduced-set meals at some of the city's most iconic eateries. Whether you're tucking into homemade pasta at a Michelin-starred restaurant, sinking your teeth into a Ribeye at a dimly lit steakhouse, or feasting on dim sum any day of the week, Restaurant Week gives visitors the best taste of New York, at a fraction of the price.
If you happen to miss the winter event, there is another Restaurant Week offered in the summer.
13. Dig for Treasure at the Indoor Brooklyn Flea Market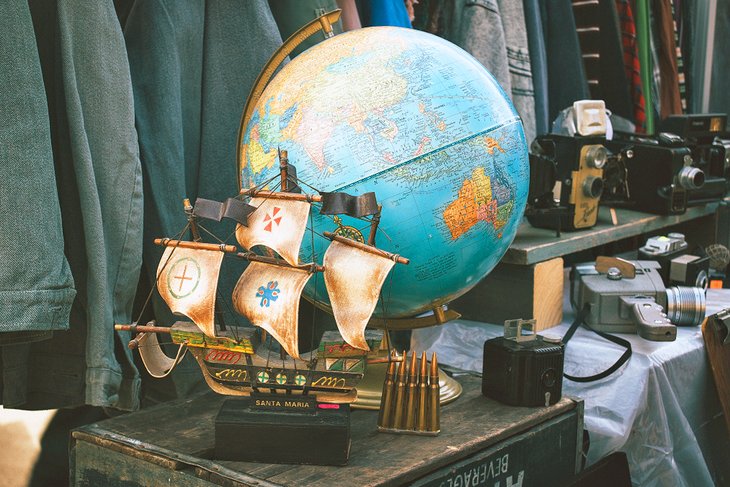 A rite of passage for every New Yorker, and every visitor to New York, for that matter, is a trip to the Brooklyn Flea. This sprawling outdoor summer market is chock-full of treasures, from antiques and vintage clothing to collectible toys, records, and more. Come winter, the market moves indoors so that shoppers can browse and stay warm.
The indoor Winter Market has taken up residence in Industry City, where 60 or more vendors set up tables on both Saturday and Sunday to hawk their wares. Keep in mind this will be one of the more expensive flea markets you encounter (it is New York, after all), but haggling is encouraged.
New York's famous Smorgasburg food and drink fair has also set up shop at the flea market, so you'll be able to try some of the best dishes from New York's most iconic restaurants all under one roof.
Address: 220 36th Street Suite #2-A, Brooklyn, New York
14. Hit a Museum (or Many)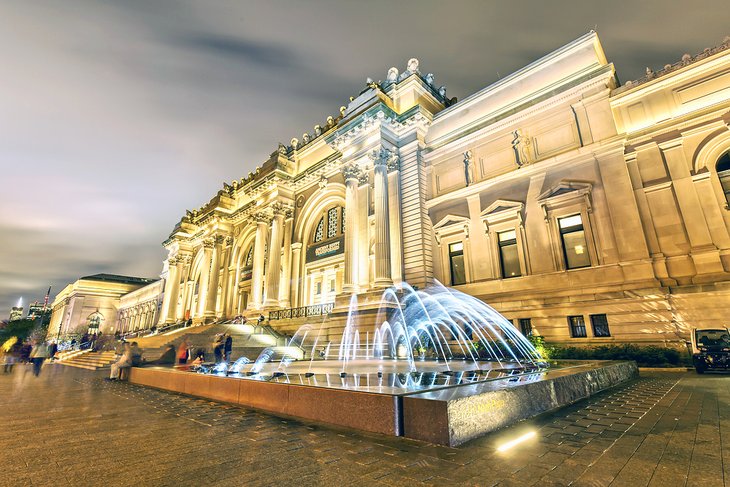 Museums are open in New York year-round, but with winter temperatures plunging to below freezing, winter is the perfect time to head indoors to check out some of the best art in the world.
You name it, New York City has a museum for it. From the world-famous Metropolitan Museum of Art to the American Museum of Natural History, the modern marvels at The Whitney, or the history of the native tributes of New York at the Museum of the American Indian, you can always learn something from inside the (heated) centers of learning across the city.
New York City even has museums dedicated to the maritime trade, the tenement-style living of early New York, the Museum of the Moving Image, and a Museum of Morbid Anatomy. No matter your interest, you'll find a museum to match in New York. And it's always the perfect excuse to step out of the cold.
15. Get Active at Chelsea Piers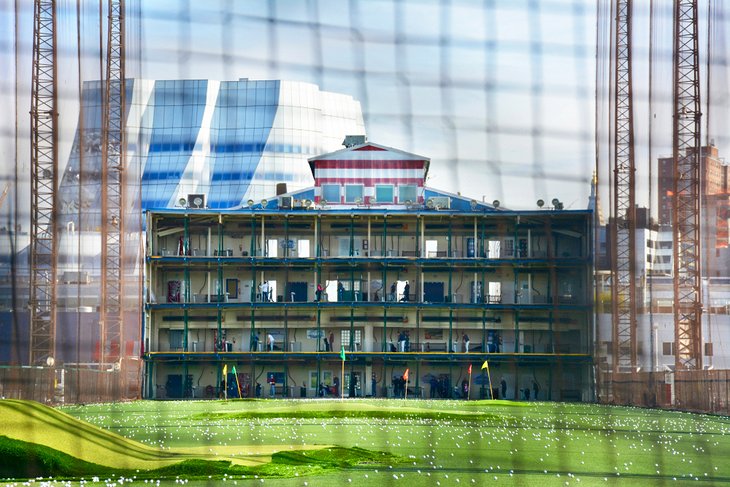 Staying active in New York City may seem challenging in the winter, what with freezing temperatures and snowy streets. But if you know where to look, you'll find plenty of indoor adventures that will get your heart rate up and keep you warm at the same time.
Chelsea Piers, for example, is one of the most beloved activity playgrounds for adults in New York City. The mega sports complex on the Hudson River touches everything from baseball and basketball to figure skating, football, ice hockey, and even golf and rock climbing.
For wintertime, Chelsea Piers features two indoor rock climbing walls. The 23-foot rock climbing wall at the Field House is great for all levels, while the Rock Wall at Pier 60 is one of the largest rock climbing gyms in all five boroughs.
Other fun indoor activities within the 80,000-square-foot Field House include batting cages, open soccer and basketball, gymnastics, and more. You can even head over to The Golf Club for some indoor driving practice.
16. Soak Up Culture at Lincoln Center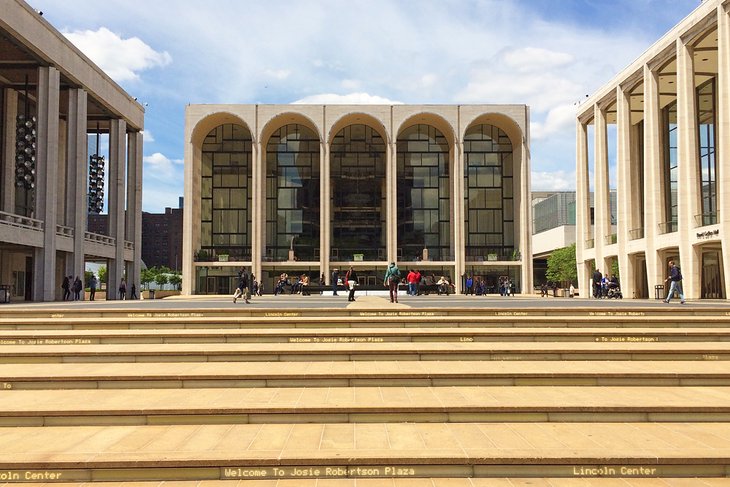 Winter is magic in New York, with twinkling lights and buzzing energy. It also happens to be peak season at Lincoln Center for the New York City ballet, philharmonic, and opera. This is one of the premier places in all of New York to really soak up the culture, so make sure to snag a ticket to one of the coveted events at this Upper West Side icon.
Lincoln Center is more than a performance space. It is truly a destination, which receives more than five million visitors each year. Its gleaming white campus sits not far from Columbus Circle and is recognized by its iconic central fountain. It is home to 11 resident organizations and puts on roughly 3,000 programs and events each year.
I absolutely love winter at Lincoln Center because it is when the New York City Ballet begins its Winter Repertory Season. This six-week season brings world premieres to the stage at Lincoln Center, as well as revives classics like Sleeping Beauty.
17. Snuggle Up at The Strand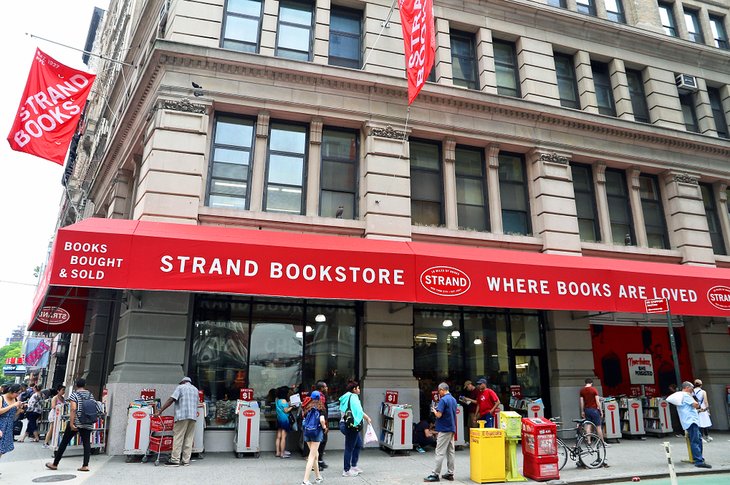 New York City has some of the best shopping in the world, no matter the time of year. But you can go shopping anywhere. Where you can't go anywhere, however, is The Strand. That is pure New York, and what better place to escape the icy air than by stealing away into the towering stacks of one of the best bookstores in the country?
The Strand prides itself on the "18 miles of books" in its inventory. One step inside the cozy Union Square bookstore, and you'll see they weren't exaggerating. Stacks packed to the brim with every title imaginable plaster every open surface in the shop. Step in to browse everything from bestsellers and travel guides to rare and collectible books, gifts, clothing, science books, photography, graphic novels, and truly so much more.
You'll know you're a real New Yorker when you leave with your "The Strand" book tote filled to the brim with your new finds.
18. Catch a Flick at IFC
New York City has plenty of movie theaters. It has everything from traditional theaters to ones with reclining auditorium seats to theaters that serve full dinner meals during a screening. But it only has one IFC Center, which is an art house icon located in Greenwich Village.
Right on Sixth Avenue and West 3rd Street, IFC Center is about as iconic as movie houses go. It was originally the Waverly Theater, but in 2005 underwent a renovation to become the IFC Center, and has drawn hundreds of thousands of viewers ever since to see its roster of independent films.
Within the theater are five screening rooms, all of which are dedicated to independent, foreign, and documentary films. It even offers cult movie screenings at midnight on Fridays and Saturdays.
The theater enjoys some of the best real estate in the country, so after you catch a film, you'll be at the doorstep to the best coffee shops, restaurants, shopping, and people-watching in the entire city.
19. Enjoy NYC Hotel Week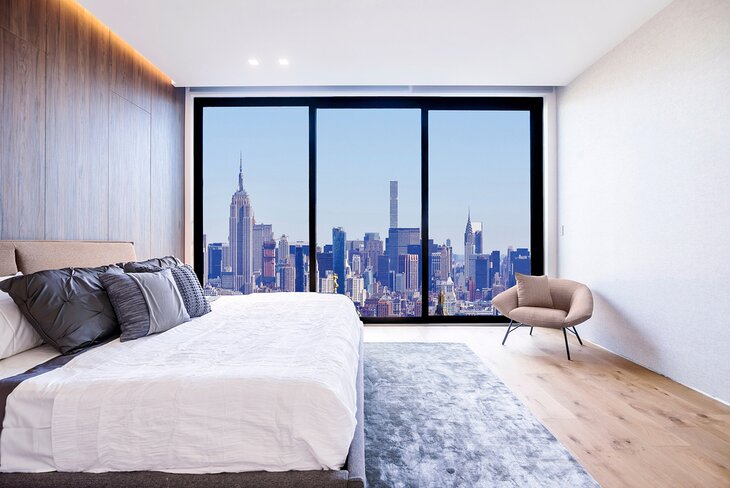 New York City has some of the best hotels in the world. Unfortunately, that means that these hotels can come at exorbitant prices. If you can plan your travel far enough in advance, I recommend taking advantage of NYC Hotel Week.
This is an annual offering of discounted hotels that runs for more than a month over the winter starting typically in early January. Often you can find hotel rates discounted by more than 20 percent. The key, though, is to book early because these deals get snapped up even faster than a New York minute.