12 Best Singles Holidays for 2020
We may earn a commission from affiliate links ()
It can be hard out there for a solo traveler. Singles holidays, whether taken on your own or with friends, normally require a few essential elements to be a success. The destination has to be relatively easy to get to and has to offer a lot of things to do. Sometimes, you want to go out and meet people, and many cities and neighborhoods offer endless places to do that.
There are many hotels that cater to single travelers and plan group outings, meals, and other activities to bring people together. Good hotels for solo holidays also offer lively social spaces, where you mix and mingle with other guests.
Some solo travelers want to stay on their own and seek a safe experience where they can venture out, night or day, and explore a destination. They want hotels that provide smaller rooms, and restaurants that welcome solo diners.
Some single vacationers may prefer the lively atmosphere of an all-inclusive Caribbean singles resort. Others may like an activity-filled visit to a boutique hotel that caters to solo travelers, like The Mistral on the Greek island of Crete.
For ideas on other great places to visit as a solo traveler, see our list of the best singles holidays.
Note: Some businesses may be temporarily closed due to recent global health and safety issues.
1. Formentera, Spain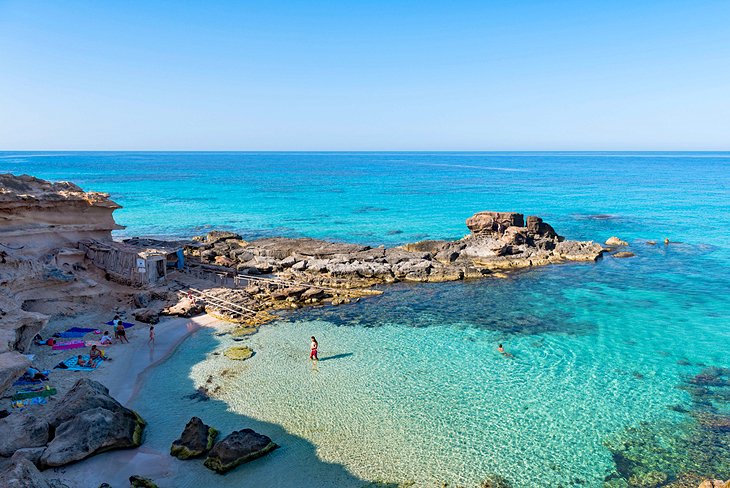 One of the best trips for singles is a getaway to Formentera. The smallest of the Spanish Balearic Islands is a much quieter, more laid-back destination than its neighbor Ibiza. A visit here makes for a great solo holiday and allows you to relax, enjoy the outdoors, and partake in a bit of nightlife if that's your thing. If you want to experience Ibiza's extreme nightlife, just hop on the ferry.
Access to Formentera is easy via the ferry from Ibiza. The trip takes about 25 minutes, and a ferry leaves about every 30 minutes. Ferries run all year long, but there are later departures in summertime.
Es Pujols is a good area for single travelers. There are many accommodation options (from budget to not-so-budget) here, along with a lot of restaurants. There's a cool boardwalk and beach where it's easy to make new friends. You can rent a bicycle and get to many other places on the island as it's very flat.
Accommodation: Where to Stay in Es Pujols
2. Crete, Greece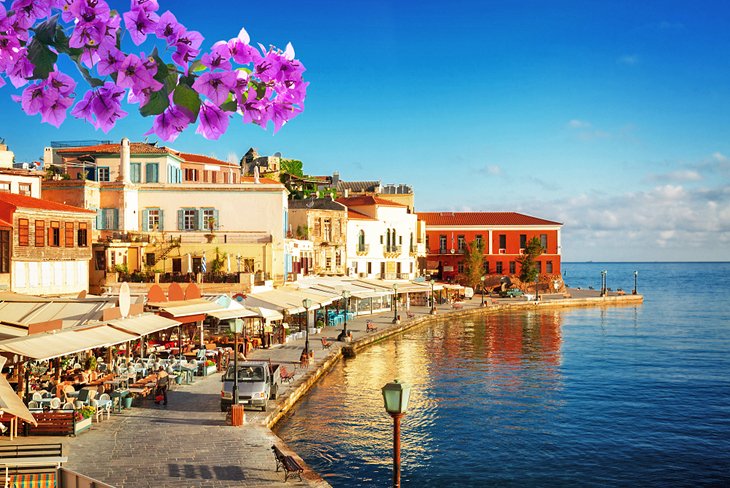 Visitors to this idyllic Greek island have a hotel option only available to single travelers. The Mistral is unique in that, as the hotel promotes, it's a "family-excluding hotel run by a family that treats its single guests like family." The hotel only welcomes solo travelers and has a range of activities and amenities geared just to them. Each night, guests are treated to a four-course communal meal, highlighted with fresh, local products. The meal helps bring people together and creates a community atmosphere for the individual travelers.
The Mistral is in the town of Maleme, which is on the northwest coast of the island. It's a short bus ride from Chania, Crete's second largest city, and the hotel makes all the travel arrangements for its guests in advance. The majority of the 33 rooms have views of the sea, and the resort's reasonably remote location means you can also keep to yourself and have a nice quiet, getaway.
Accommodation: The Mistral
3. Limoux, France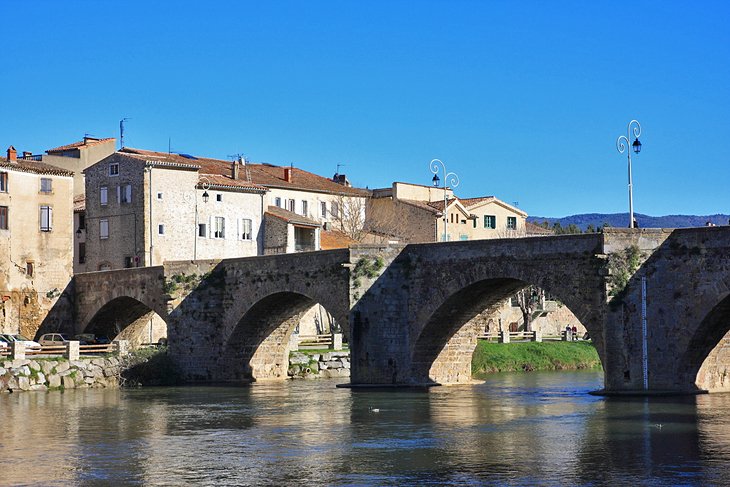 La Maison Blanche is a friendly bed-and-breakfast in the southern French city of Limoux, which really welcomes and caters to solo travelers. With five rooms accommodating up to 30 guests, it always offers a personal, intimate experience. The guesthouse was created in a three-story townhouse first built in 1805 yet recently renovated to a modern luxury standard.
The owners really focus on English-speaking guests yet offer an immersive French experience, so you can learn some language while vacationing. They have all kinds of activities and group trips to encourage the guests to get to know each other. Trips include excursions to local restaurants, weekly food markets, and specialty shops, hikes, bike rides, and other outdoor stuff like kayaking.
The townhouse has a large courtyard in the rear, and the owners frequently hold potluck dinners, where each guest brings their favorite dish to a communal meal. Limoux is an excellent home base to explore southern France and nearby Spain. You don't even need a car, as the local train service is excellent.
Accommodation: La Maison Blanche
4. Brooklyn, New York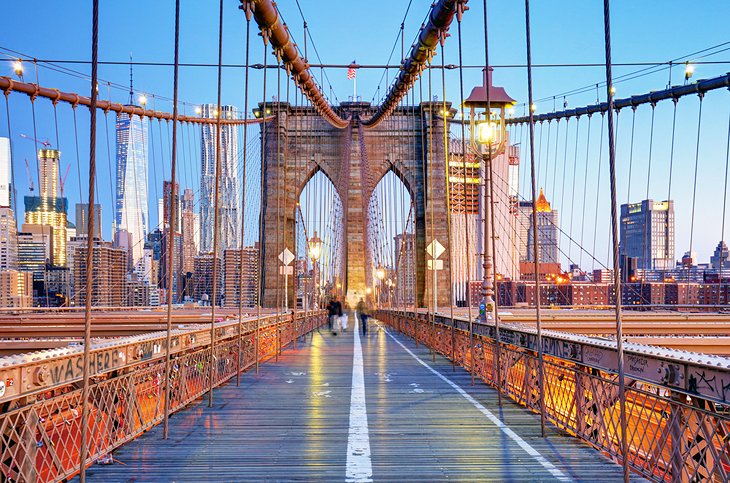 The neighboring borough to Manhattan, Brooklyn is the cool area of New York City, and it's a great destination for singles vacations. Between the art, the food, the culture, and the nightlife, there's a lot of things to see and do. Plus if you ever get bored, hop on the subway and head to Manhattan for a while.
Brooklyn may be crowded, but it's also the kind of place where a single traveler can just blend in. Take a walk through Brooklyn Bridge Park or have some java in a coffee shop, you'll be surprised how introspective you can be even when surrounded by people.
For the best views of the Manhattan skyline, make time for a walk across the Manhattan Bridge. Yes, the Manhattan Bridge, not the Brooklyn Bridge, offers the best views of the city. The walking path is much more narrow, but the skyline views of Midtown and Downtown are spectacular. The path starts at the Flatbush Avenue Extension in downtown Brooklyn and ends at Bowery and Canal Street in Chinatown.
5. Waikiki, Hawaii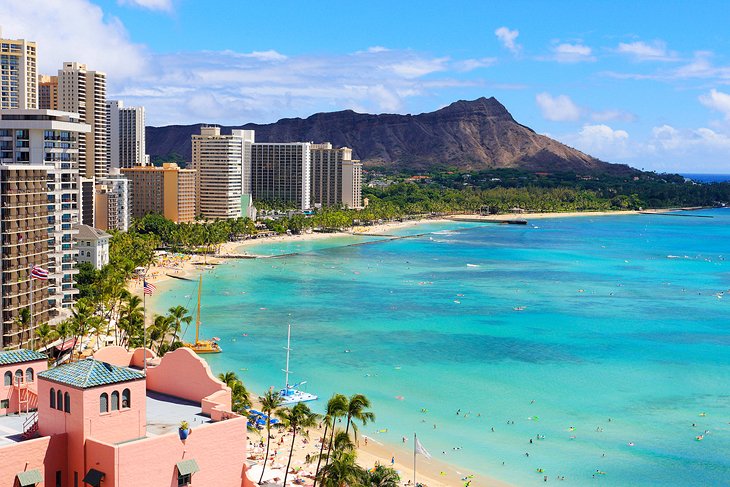 Waikiki is the popular resort area on the Hawaiian island of Oahu. It's filled with a wide variety of accommodation options, from budget to luxury. Solo travelers should look at some of the hotel and condo properties a few blocks from the beach for the best value. Most offer ocean views and feature suite-sized units with kitchens or kitchenettes.
It's a good trip for singles because the immediate area is just packed with things to do. There are tourist attractions like the Honolulu Zoo and the Waikiki Aquarium, which can be fun places to meet people or to just explore on your own. Kuhio Avenue is filled with cafés, restaurants, and music venues, while Kalakaua Avenue has all the shopping, including malls.
Accommodation: Top-Rated Resorts in Honolulu
6. Jamaica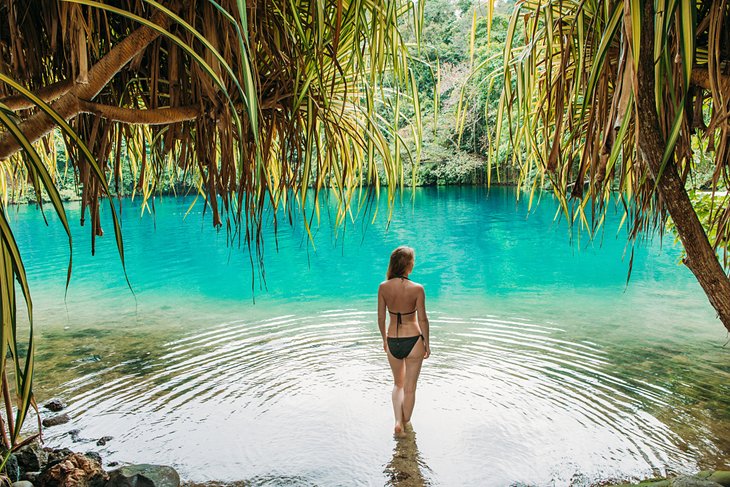 With its many all-inclusive, adults-only resorts, Jamaica is a great destination for single travelers looking to make new friends. For those seeking a large, all-inclusive, adults-only mega-resort with endless activities, dining options, and entertainment, Hedonism II is a great vacation destination.
Known for its unabashed decadence, the 22-acre resort is right at the northern end of the popular Seven Mile Beach in Negril. There are almost 300 rooms in groups of two-story buildings. The resort hosts nightly themed gatherings.
The rooms and suites are modern but nothing fancy, and you have several dining options as part of the all-inclusive experience. Suites get you more space and large terraces overlooking either the jungle or the ocean.
Aside from the social scene, the resort sits on a beautiful stretch of private beach, and your stay includes the usual array of complimentary (non-powered) water and beach sports. You can play tennis, volleyball, and basketball, or take a kayak out on the ocean. Some of the beach areas and other amenities are clothing-optional.
Accommodation: Hedonism II
7. Hong Kong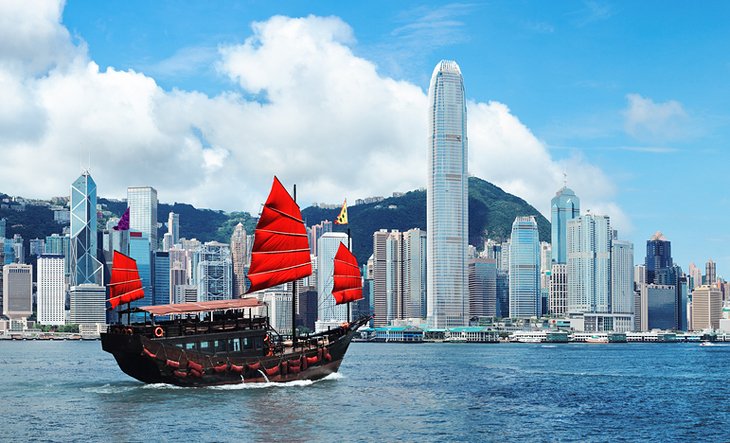 This Asian metropolis welcomes solo travelers because so many of its residents are ex-pats. If you go out for the evening in areas like Lan Kwai Fong or Wanchai, you might think you were out in London or NYC. You can also wander through the street markets, during the day or evening to do a little shopping.
There are lots of places to go and meet people, and it's a very safe city to go out alone. Even restaurants cater to single travelers, as Michelin star-ranked places like L'Atelier de Joel Robuchon offer counter seating, perfect for those dining alone.
The area outside Hong Kong, easily reached by ferry, train, or bus is a whole different world-a green world. You'll find fun beach areas and miles of hiking trails and parks to explore, and these outdoor areas are also very safe for solo travelers.
It's also a great destination for single travelers because it's so easy to get to. The city is served by many airlines offering direct service.
Accommodation: Where to Stay in Hong Kong: Best Areas & Hotels
8. Sydney, Australia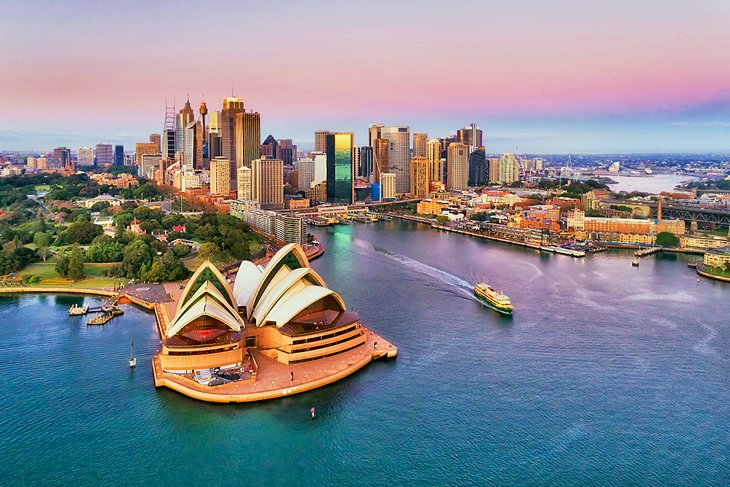 With a laid-back, open-minded attitude towards life, Sydney makes for an excellent solo holiday. Filled with history, friendly people, and a lot of things to see and do, it's also a very safe place for travelers on their own.
The Darling Harbour area is the best place to stay for single travelers. It's a large, newly developed harbor front area starting in Chinatown. There are vast pedestrian and recreation areas filled with things to see, do, and eat, along with a lot of hotels. There are also many links to Sydney's excellent public transit system, so you can get out and explore other parts of the city.
Accommodation: Where to Stay in Sydney: Best Areas & Hotels
9. Vancouver, Canada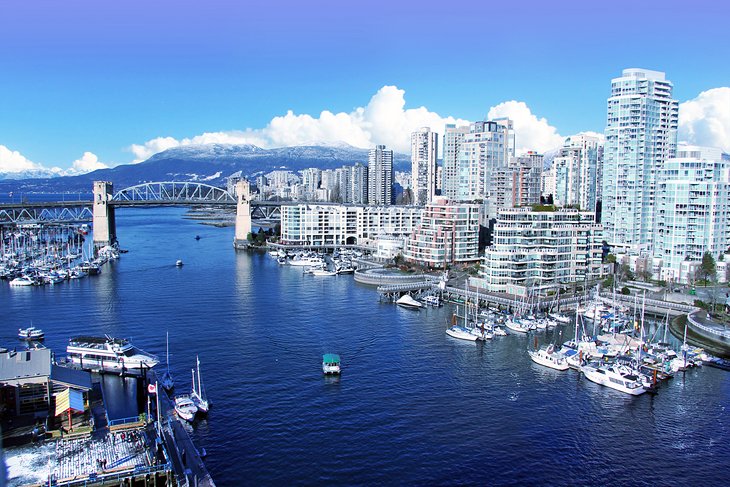 Canada's western metropolis provides solo travelers culture, outdoor adventures, entertainment, and food on a world-class level, with the safety and friendliness the country is known for.
Get yourself a 24-hour pass for the city's Mobi public bike system and take a ride. Stanley Park is on its own little island (technically it's a peninsula) almost surrounded by water. You'll get some great views of the Vancouver skyline and be able to meet other people. The park includes English Bay Beach, which, in the summertime, is where locals come to lay out and enjoy the sunshine.
When it's time for some food and retail therapy, head downtown to Robson Street. There are hundreds of shops and lots of places to eat and just hang out.
Accommodation: Where to Stay in Vancouver: Best Areas & Hotels
10. Cusco, Peru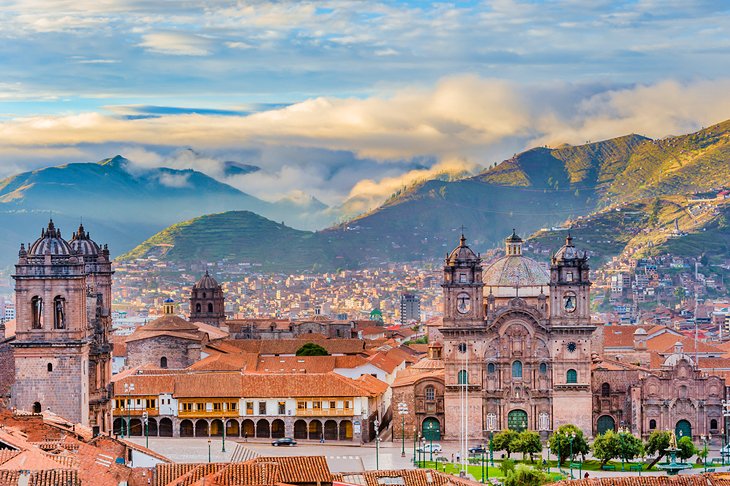 The ancient Incan capital city is high in the Andes and constantly filled with travelers. Mainly known as the jumping-off point (it's where the train line starts) to Machu Picchu, the city itself is a great place for a solo holiday. Cusco is home to many ex-pats who work in the travel and tourism industry, so it's easy to meet people. There are some excellent, inexpensive accommodations, try the San Blas arts district. Food is also very cheap here, as is local travel by bus.
Aside from Cusco, visitors can easily explore Machu Picchu, one of the world's top heritage sites, and Peru's nearby Sacred Valley all via the train line. Be sure to make a stop in Ollantaytambo and climb the incredible ruins here. Wander through the small town with its intact Inca street plan, houses, and drainage system to see what life was like here 600 years ago.
Accommodation: Where to Stay in Cusco
11. Marrakech, Morocco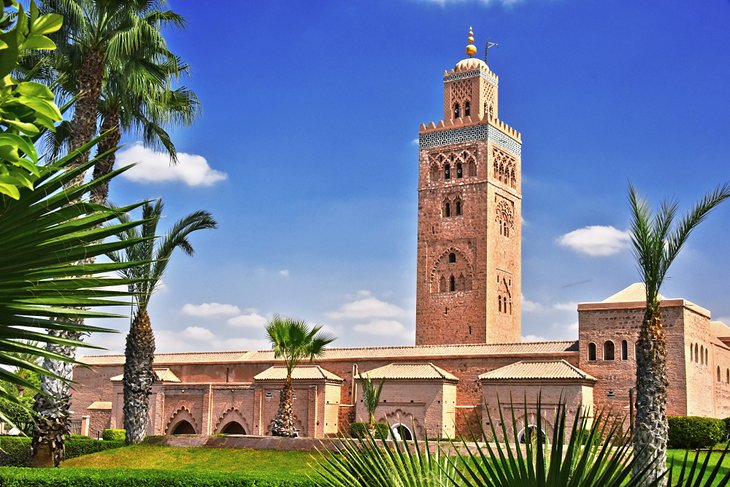 Set on almost 30 acres, the Fellah Hotel is located in a desert oasis at the base of the Atlas Mountains, just outside Marrakech. There are 10 villas and 62 unique rooms of various sizes (including suites and junior suites), each showcasing a modern, Berber style.
The hotel has a communal spirit and caters to solo travelers with a lot of available activities. There are cooking classes, language classes, daily group yoga sessions, and things like that.
The Fellah has its own local farm, where you can pick your own eggs, milk a goat, or even ride a donkey. The resort has several pools, including a beautiful sand-bottom, saltwater swimming pool with its own little beach. It's a popular area to meet and hang out with your fellow guests.
The resort is perfect for exploring the beauty of Morocco, and the magical world of the Medina is only a short drive away.
Accommodation: Fellah Hotel
12. Turks & Caicos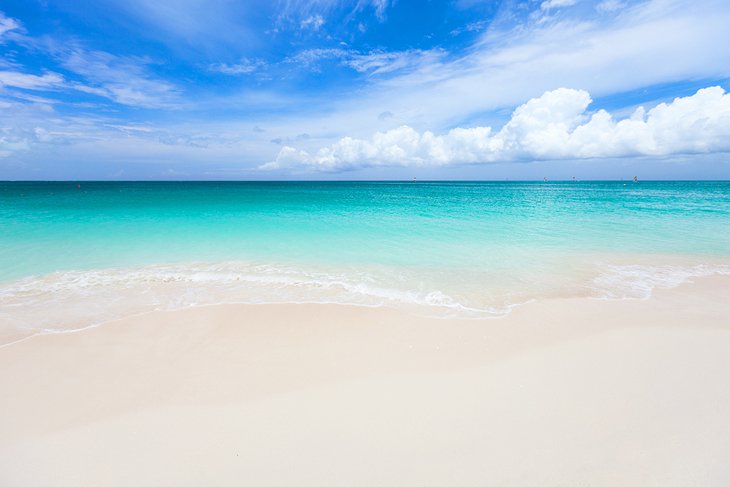 This laid-back Caribbean island is where you'll find miles and miles of powdery white-sand beaches and warm, crystal-clear turquoise water. It's a great place for solo travelers to relax and explore and also a great destination for single travelers who want to meet people. There are a lot of things to do: you can play golf, do an eco-tour by bike or kayak, or go horseback or ATV riding.
There are a lot of accommodations to choose from, but one of the best on the island is the Wymara Resort & Villas. There are 91 rooms and five villas to choose from, and each and every one has an ocean view. Smaller rooms for one person are available. The hotel is right on Grace Bay Beach, considered one of the best beaches in the Caribbean.
As soon as you arrive, you see the sweeping ocean views and the 7,000-square-foot infinity pool, which is an extension of the lobby. There's a full spa offering a wide range of beauty treatments and massages.
The rooms and suites are ultra-chic with luxe amenities like free Wi-Fi, twice-daily maid service, and free use of snorkel gear, paddleboards, Hobie Cats, and other water sports gear.
Accommodation: Wymara Resort & Villas
More Related Articles on PlanetWare.com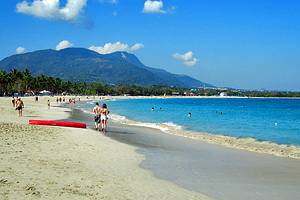 The Runners-Up for Best Singles Vacation Destinations: Las Vegas is always a popular place for single travelers, particularly from spring until fall when the resort pools are open. This is a city that is fun day and night. In the Caribbean, Cabarete in the Dominican Republic has a young singles scene, many of whom are here to kiteboard on Kite Beach or surf by day, and socialize at the beachfront restaurants by night.