18 Best Places to Visit in the USA in December
There are three main types of December travelers: the snowbird, looking to combat goosebumps with a little warmth and sunshine; the ski aficionado, searching for the best slopes; and the holiday lover, searching for a fun, festive spot to enjoy their winter vacation.
With a vast array of climates and terrain, the USA boasts a bevy of exciting places to visit in December. From warm-weather wonders like Florida, Hawaii, and California to snow-laden mountain locales boasting the top ski resorts in the United States to big cities like New York and Las Vegas, you'll have a lot of choice when planning your December vacay.
Plan your travels with our list of the best places to visit in the USA in December.
1. Hawaii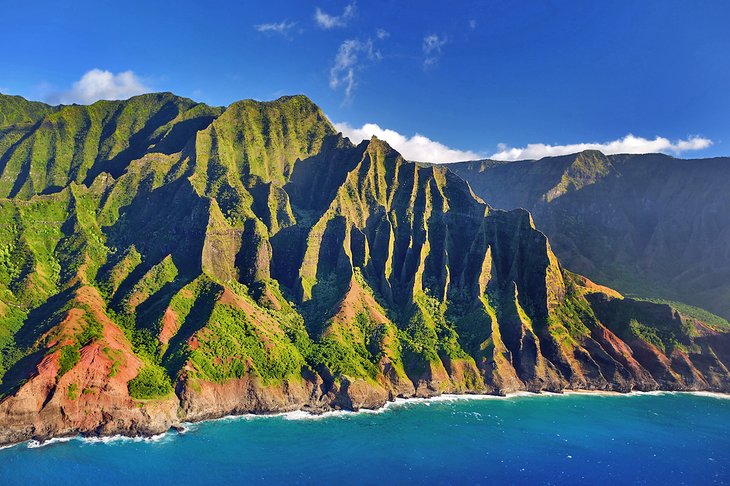 One of the best warm places to visit in the USA in December is Hawaii. Its tropical breezes, ample sunshine, bathwater warm ocean waves, and captivating scenery make this an ideal place to relax on island time.
There are several islands from which to choose, and you can vacation on one or plan to visit several in the same trip. The more time you can spare, the more awesome your Hawaiian holiday will be.
The island of Oahu is a great starting point, especially if you stay in the capital of Honolulu. Relax on Waikiki Beach, visit the Pearl Harbor National Memorial, and enjoy the urban scene.
The island of Maui has a nice combination of activity and solitude, with golf courses; Wailea Beach; and the dormant volcano Mount Haleakala, where you can witness a spectacular sunrise.
The Big Island has many natural attractions and outdoor activities, like Hawai'i Volcanoes National Park, Kaunaoa Beach, and Akaka Falls State Park.
The small island of Kaui is the oldest island and the ideal spot for quiet and romantic vacations. It is also known for its many tropical waterfalls, gorgeous hikes, and breathtaking scenery.
2. Miami, Florida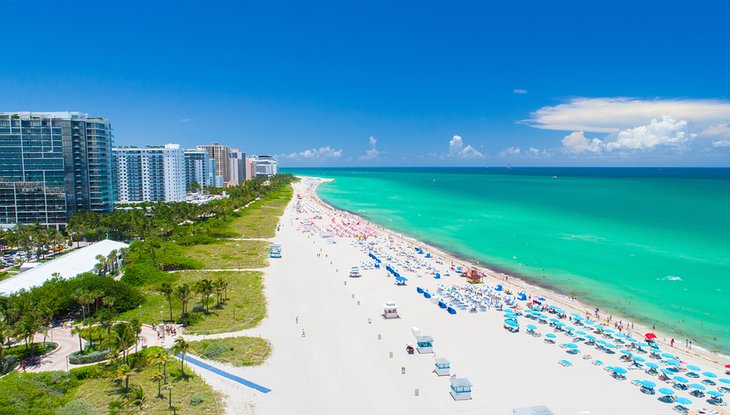 If you are looking for a warm destination with plenty of activity in December, Miami, Florida will fit the bill. Miami has a festive scene in the winter, with holiday performances like The Nutcracker and the magical lights that decorate Zoo Miami. There are lots of local beach events, so you get the best of both worlds by combining the holiday festivities with warm Florida weather.
All the best Miami attractions also include options like boating and visiting the Vizcaya Museum and Gardens. Since you do not have to worry about snow in December in Miami, you can explore the local neighborhoods, like Little Havana and the Miami Design District.
3. New York City, New York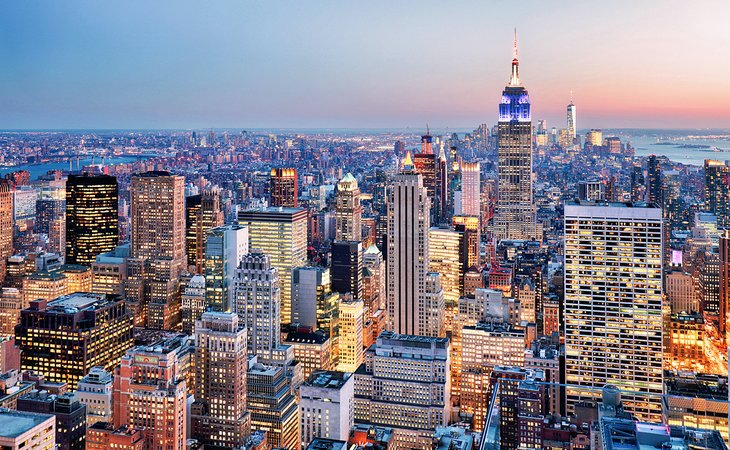 New York City is one of the most festive destinations to visit in December. Bundle up and head out onto the downtown streets to see the holiday store window displays, or catch a performance of the famous Rockettes. Be sure to stop by Rockefeller Square to see the iconic Christmas tree.
4. Salt Lake City, Utah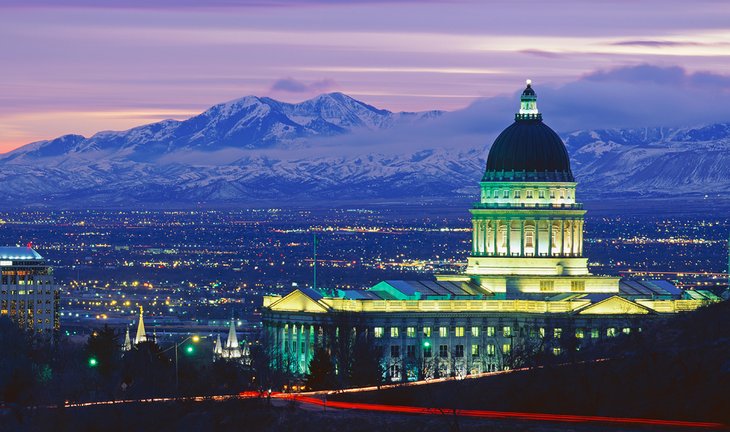 Not everyone wants to escape the cold in December. In fact, for avid skiers, December is prime time to hit the slopes and ski resorts near Salt Lake City. There are six prime ski resorts in Utah's Wasatch Mountains, which are just a short drive from Salt Lake City. The ski slopes are equipped to accommodate both novice and advanced skiers.
If you prefer to just look at the snowcapped mountains instead of traversing them, that is an option, too. Salt Lake City has many festive holiday events in December, like horse-drawn carriage rides through Temple Square, which is adorned with holiday lights.
5. U.S. Virgin Islands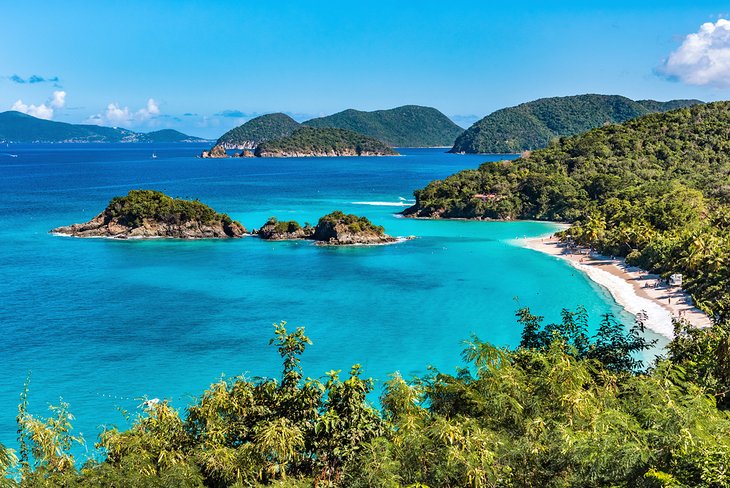 For a Caribbean vacation in the USA in December, the Virgin Islands are a no-brainer. The islands of Saint Croix, Saint Thomas, and Saint John are United States territories and have tropical natural landscapes perfect for a mid-winter getaway. Beach days and snorkeling will top your to-do list, as well as hitting some of the natural park locations on the islands.
St. Thomas is the most populated of the three islands since it has a cruise ship port, so while there are many tours and activities available, you will be sharing the sandy beaches with many other December tourists.
6. Las Vegas, Nevada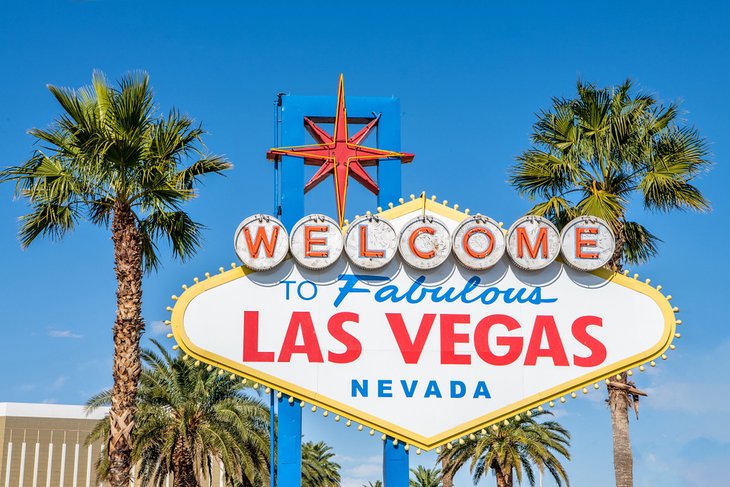 Many December travelers in the USA are attracted to the lights and warm temperatures that are guaranteed in Las Vegas. You will find all of the normal flare, with an overload of sights and sounds along the Vegas Strip and a twist of festive December décor. Many of the hotels feature elaborate holiday decorations with an abundance of flowers and lights.
Besides the great shopping in Las Vegas there is plenty of December entertainment to enjoy. One of the most beautiful spots to visit is the Botanical Cactus Garden at Ethel M Chocolates. The state's largest cactus garden features light displays (sometimes in 3-D) that will put you into the holiday spirit.
7. Pasadena, California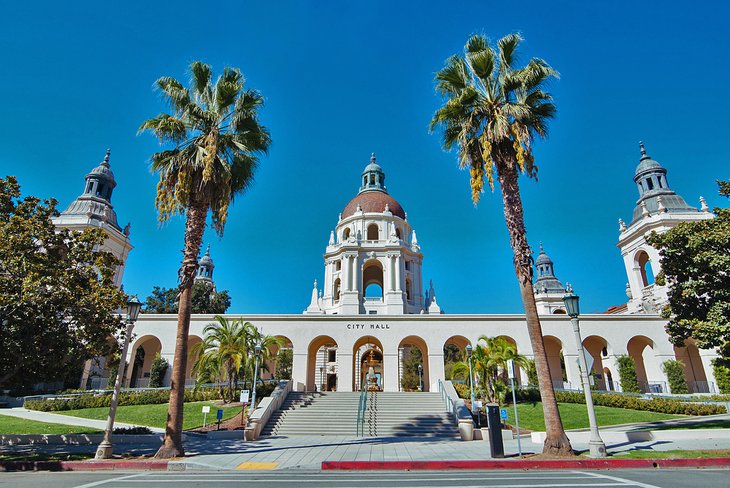 If you are looking for warm weather and a unique experience for your December vacation, you can head to Pasadena, California where the city is preparing for the famous Tournament of Roses Parade. With Southern California temperatures, it is possible to spend one day at the beach and the next day taking part in one of the biggest events in the city.
8. Phoenix, Arizona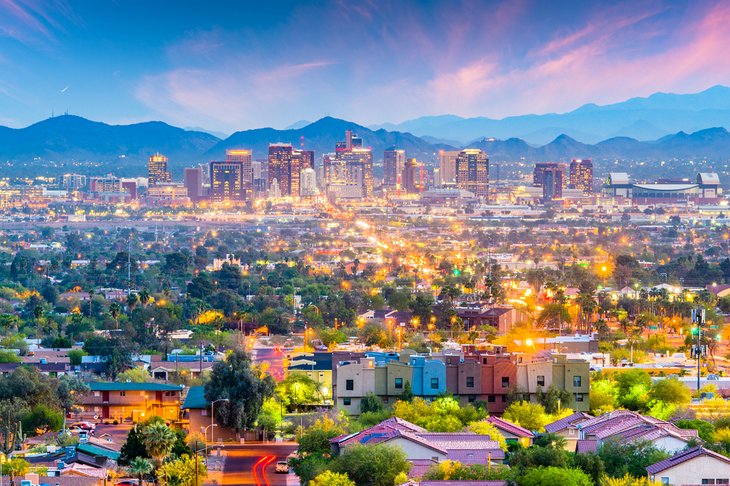 December is a fabulous month to visit Phoenix, especially if you're a fan of the outdoors. Popular winter activities include hiking, golfing, biking, rock climbing, and camping. Shopping is another fun activity, as is museum-hopping.
As for the weather, you'll definitely be pleased. With little rain and highs in the upper-60s to low-70s Fahrenheit, you won't need to pack a parka or run the risk of sweating through your wrinkle-free travel shirt. The extra room in your suitcase means you'll have plenty of space for the finds you'll grab at holiday markets.
9. Charleston, South Carolina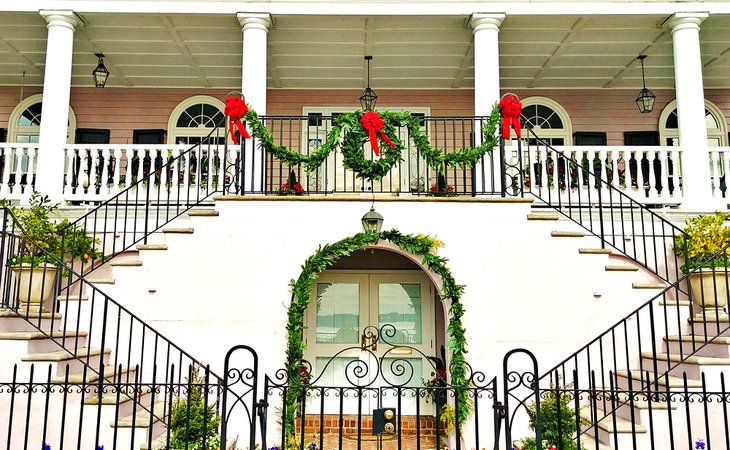 Charleston in December is a refreshing sight. While cool (highs hover around 60, and lows can drop to 25), this old-world Southern gem is so lovely and charming, it will warm your spirit. And if the weather turns, you can always head indoors, to the South Carolina Aquarium, Charleston Museum, or Old Slave Mart Museum.
Make time to wander around the captivating Historic District. Picturesque homes and churches that were built centuries ago; cobbled alleyways; and gnarled, twisting oak trees make it easy to feel romantic. Feeling extra amorous? Hop in for a ride in a horse-drawn carriage.
10. Washington D.C.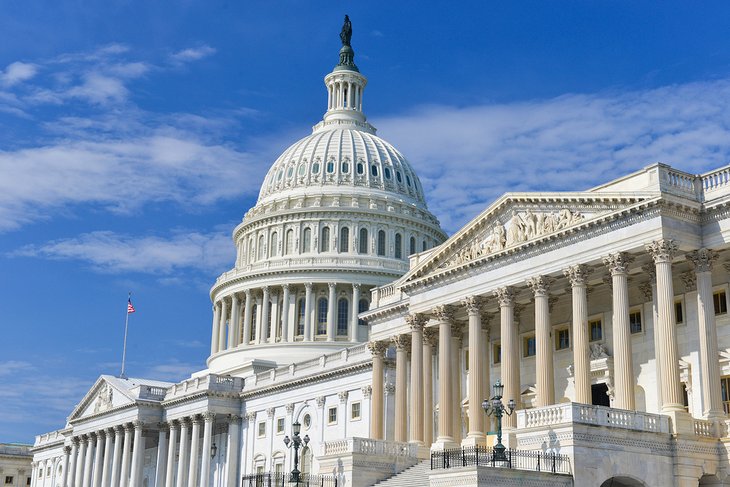 Though the nation's capital is generally snow-covered in December it is one of the best places to visit at the end of the year for a number of reasons: A winter trip to Washington D.C. is ideal for getting cheap rates on hotel rooms and for fewer crowds at attractions in the city, which can be challenging during the busy summer tourist season.
11. Anchorage, Alaska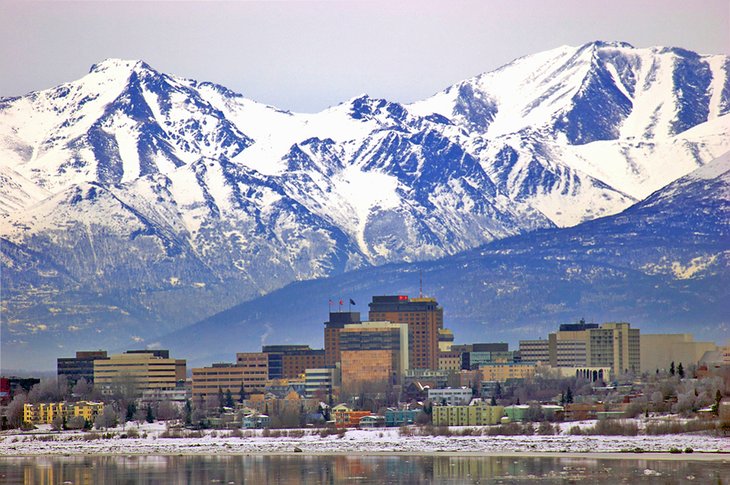 Many people head for warmer weather in December, but it is a great month to head north to Alaska. December is in the middle of peak season for viewing the Northern Lights, so it is easy to find a tour to see them. You can also take a scenic ride from Anchorage to Fairbanks on the Alaska Railroad Aurora Winter Train.
12. Key West, Florida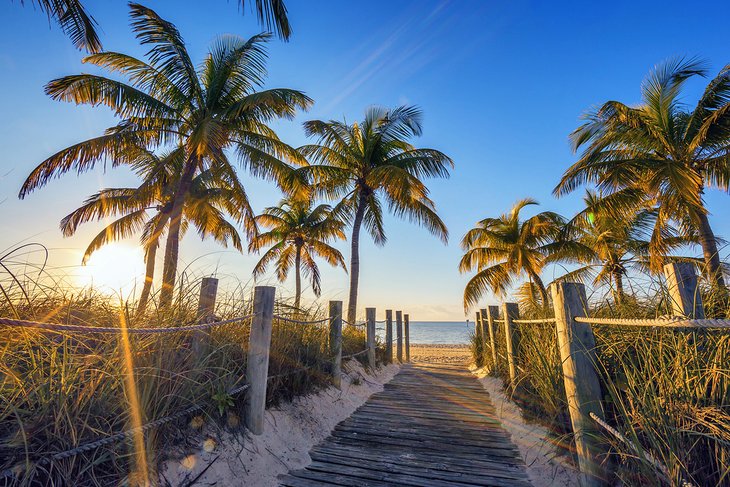 The tranquil waters and key lime pie in Key West in December will almost make you forget that it is even wintertime. That is why it is one of the best places to go in December. As you might expect from this warm-weather destination, the holidays are showcased on the water, with the Lighted Boat Parade at the Historic Seaport and offshore excursions to clear up any winter blues.
13. Breckenridge, Colorado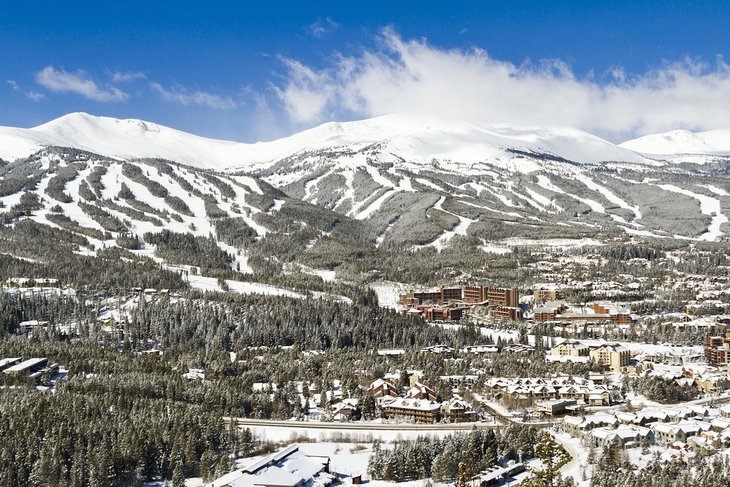 December means ski season in Breckenridge, so it is one of the best places to go for some downhill adventure. While some of the warm-weather destinations will see crowds in December, Breckenridge will, too, but it is the place to be if you are looking for quality winter skiing. Hotel and resort rates will be at a premium, but you can usually package them with lift tickets for the duration of your stay.
14. New Orleans, Louisiana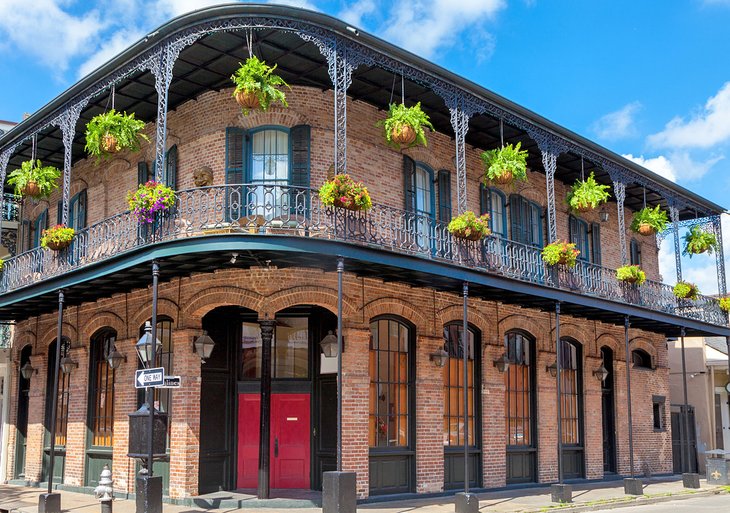 The festive city of New Orleans is a great December vacation destination, where you can enjoy the warmer weather, walk through the city streets and the French Quarter, and leave before the influx of Mardi Gras revelers start to arrive in the following months. December weather is warm, but it is not the stifling heat that you would experience in the summer, so you can enjoy it more comfortably.
15. Santa Fe, New Mexico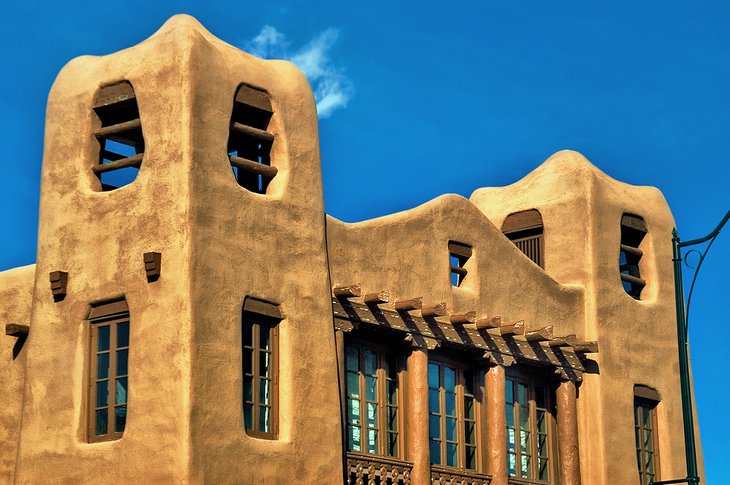 The southwestern city of Santa Fe is a great getaway in December for those who want to lay low in a small, artsy location. The city is rooted in Native American culture. The historic buildings and small shops are fun to stroll through as you buy local artwork ranging from paintings to jewelry.
16. Stowe, Vermont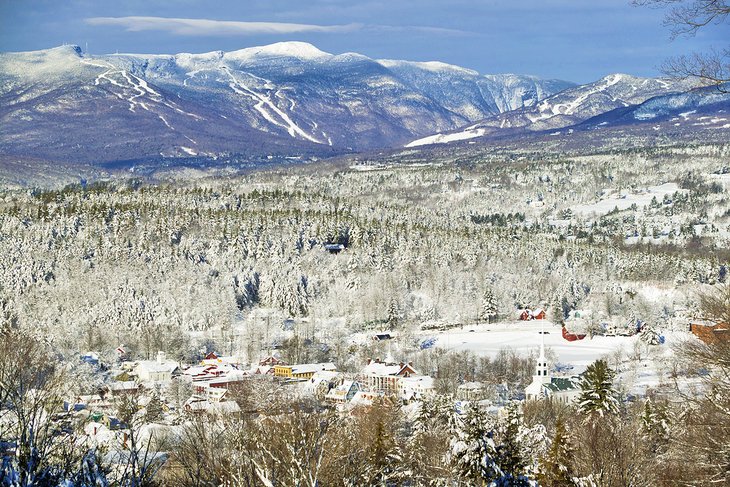 For some December travelers, especially those looking for a romantic vacation, hunkering down in a cozy bed-and-breakfast or cottage, with several feet of snow outside, might be appealing. If so, then Stowe, Vermont is where you need to spend a holiday. December is cold in Stowe, but that is part of the charm for a getaway filled with fireplaces and hot chocolate.
17. Savannah, Georgia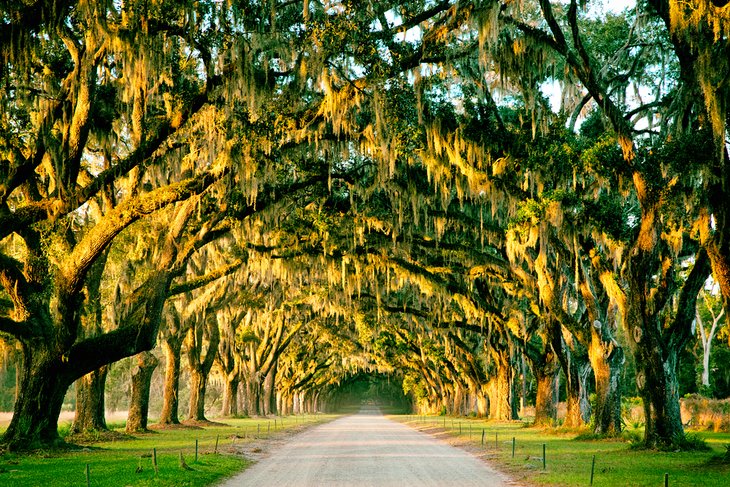 You'll want to pack a sweater when visiting Savannah in December. With highs in the mid-60s to mid-70s, you may want to block the nightly (or daytime) chill. That won't stop you from fully enjoying this Georgian wonderland.
Peppered with historic mansions; luxurious parks; and picturesque, moss-draped trees; this idyllic beauty is even more magical when dressed for the holidays in December. Head to River Street during the first weekend of December for music, treats, and shopping. You'll find handmade stocking stuffers and other creative gifts from the unique vendors.
Savannah's Lighted Christmas Parade is another holiday must-see that takes place during the first weekend of December. It includes a tree lighting ceremony, caroling, dancing, and more on Tybee Island.
18. St. Augustine, Florida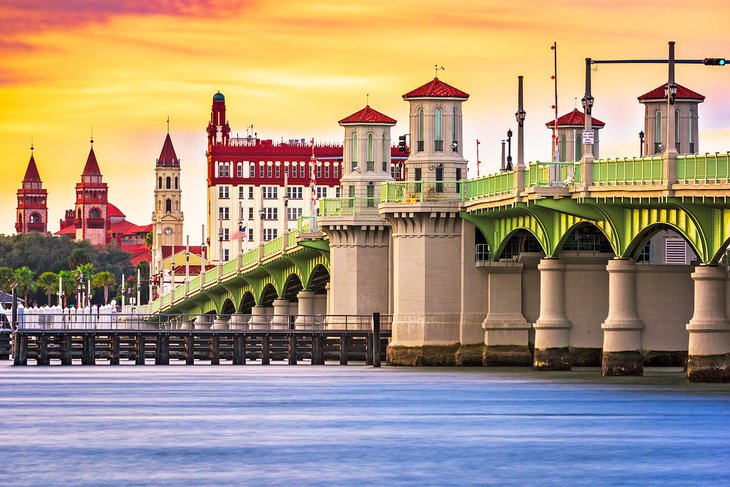 St. Augustine is a lovely place to visit at all times of the year, although it can get unbearably hot during summer. In December, though, this historic Floridian gem really comes to life. A Sunshine State marvel, St. Augustine lies on the northeast coast and offers visitors archeological masterpieces along with soft, sandy beaches.
One of the best Christmas towns in Florida, this town literally jingles and sparkles during December. The annual Night of Lights festival runs from mid-November through January and features over three million lights swirling their way around town. It's incredibly charming, even if you aren't into holiday festivities.
More Related Articles on PlanetWare.com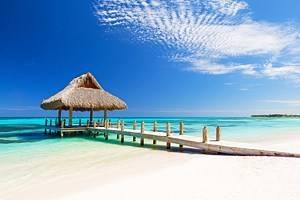 More Winter Travel Ideas: Many of the best places to visit in December are also going to be the most expensive. If you are on a budget, you can consider some of the cheap places to travel in December or specifically cheap Christmas holiday destinations. If warm weather is calling you, then you might consider the beaches in California or the Caribbean as options.