12 Best Winter Vacations in the U.S.
It is easy to have a love/hate relationship with winter. It is fickle, unpredictable, and cold, yet the frigid temperatures provide the perfect backdrop for some epic winter vacations in the United States. From unforgettable skiing in Colorado to bobsledding at the Olympic Park in Utah, or mushing through the Alaskan wilderness, winter offers up vacation opportunities unlike any other season.

Some of the best winter vacations in the United States happen by accident when you try fat biking, snowmobiling, or ice fishing for the first time, then they become a part of an annual tradition. For those who cannot get enough of the outdoors in the winter, see our list of the best winter vacations in the U.S.
Note: Some businesses may be temporarily closed due to recent global health and safety issues.
1. Explore the Winter Trails in Wisconsin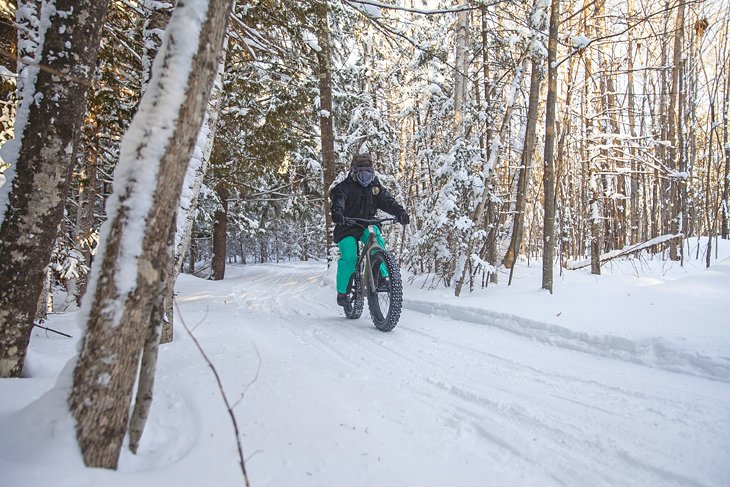 The Northwoods of Wisconsin is a winter playground for outdoor sports enthusiasts, with trails for nearly every activity that you can do in the snow.
The town of Hayward in Sawyer County is home to the largest fleet of snow grooming equipment in the United States. That is because the trails they manicure are prepped each day to accommodate the vast number of outdoor activities that draw visitors to the area throughout the winter. There are more than 600 miles of snowmobile trails just in this area that connect to a network of other trails throughout the state. There are 200 miles of cross-country ski trails and dozens of miles of snowshoe and hiking trails.

The neighboring town of Cable has 80 miles of fat bike trails. It is easy, even for first-time fat bikers, to work with an outfitter like Howl Adventure Center in Bayfield and learn the basics to enjoy the snowy trails in the woods. Most outfitters in the area rent bikes, skis, and snowshoe equipment to use on the trials.

Cable is also home to North America's largest cross-country ski marathon, the American Birkebeiner. The pro trail is available to cross-country skiers the rest of the winter. Winter warriors can warm up with a BBQ Bowl at the nationally renowned Old Southern BBQ, which started in Hayward; enjoy hot homemade seafood bisque at Birches Roadhouse; or try a traditional fish fry at the Landing on the Chippewa Flowage, where you can also see a replica of the world record muskie that was caught in the lake next to the restaurant.
2. Ski the Colorado Slopes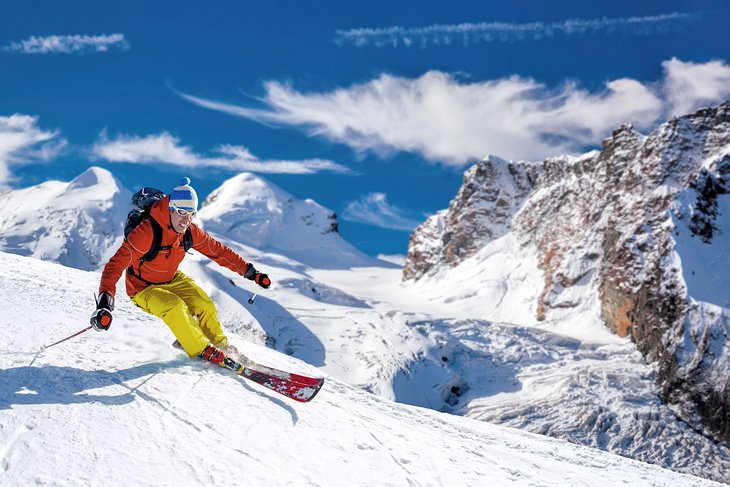 Colorado has some of the best downhill skiing slopes in the United States, with ski resorts that range from luxury to budget friendly. Areas like Telluride and Steamboat Springs are some of the most popular ski destinations in Colorado, but you can also combine several skiing cities that are within close proximity in one visit for the ultimate Colorado ski vacation.

Aspen Snowmass is regularly rated a top skiing destination, and for good reason, because you can hit multiple slopes in two cities in one trip. The region has four mountains: Aspen Mountain, Buttermilk, Aspen Highlands, and Snowmass. Each offers a unique experience for the skiing enthusiast and ski schools for beginners. Aspen is a Victorian mining town with 80 restaurants and cafes to enjoy after a cold day outside, and Snowmass is just nine miles from Aspen.
Most resorts offer lift tickets that give you access to all four mountains and transportation between them. Many vacationers hit one mountain per day during their getaway. Be sure to enjoy the gondola ride 12,000 feet above the region and soak in the best vantage point to see the 2.8 million acres of wilderness adjacent to the ski areas.
Another potential Colorado ski combo is Breckenridge and Vail. Breckenridge has 187 ski trails that zig-zag across more than 3,000 acres of terrain with nearly ideal snow conditions most of the time. It surrounds an old Victorian-era mining town, adding a rustic flare to the breathtaking views as you ski the slopes. Vail slopes are just 40 miles away, so you can spend the other half of your vacation on the notable peaks skiing to the valley between the Sawatch Mountain Range and the Gore Mountain Range.
3. Dogsledding in Alaska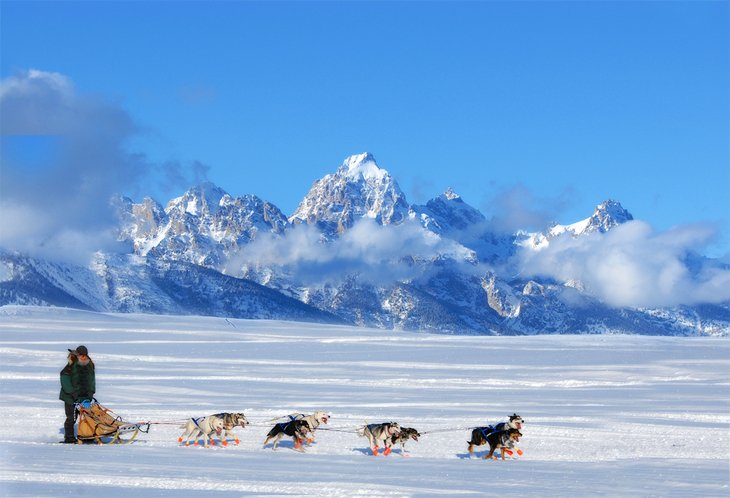 Imagine dashing through the Alaskan wilderness being pulled by a dog sled and experiencing one of the state's most important traditions. The Alaskan Iditarod Sled Dog Race that takes place every March is a 1,150-mile race from Anchorage to Nome. Taking a vacation to experience mushing with some of the world's most beautiful creatures while being in the open winter elements of Alaska is something you will never forget.
Take a dogsledding class and experience what it is like to trek through the Alaskan terrain as you work with the dogs and trainers. Many tours depart from Anchorage, Denali, Fairbanks, Girdwood, and Seward. The truly hard-core can choose to go by helicopter to a glacier for their dogsledding experience.
4. Ski America's First Ski Resort in Idaho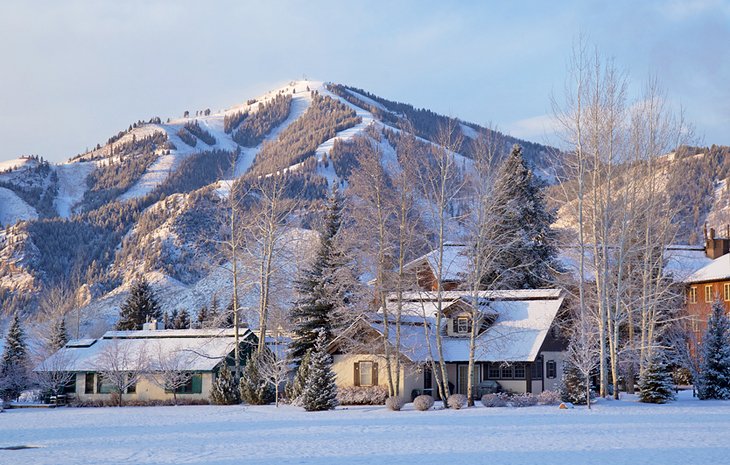 While there are plenty of great ski resorts to experience across the United States, one of the best winter ski vacations is in Sun Valley, Idaho, home of the first destination ski resort in the country. The old mining town is surrounded by two rugged mountain peaks and more than 2,000-acres of changing terrain, which attracts skiers of all levels, from ambitious beginners to Olympic athletes.
Bald Mountain and Dollar Mountain offer 3,400 feet of vertical snow-packed thrills along dozens of trails. Though Sun Valley attracts hard-core skiers, Dollar Mountain has a variety of ways for newer skiers to get acclimated to the steep terrain. There is even an adventure trail for kids.
5. Bobsled Like an Olympian in Utah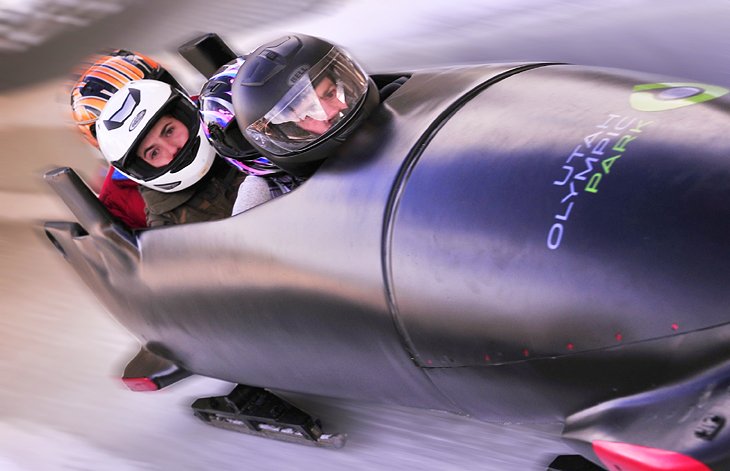 The winter snow conditions in Utah are consistently fabulous for skiers and snowboarders, and you can certainly enjoy those activities during a vacation, but the destination offers something no place else can — the chance to bobsled down the 2002 Olympic Winter Games Sliding Track. The Winter Bobsled Experience in at the Utah Olympic Park in Park City is an unforgettable way to literally step into Olympic greatness. Experience the G-force as you rocket down the chute with a professional driver on board the Comet Bobsled, along the same track used for bobsled, luge, and skeleton events during the 2002 Salt Lake Winter Olympics. You must be at least 16-years-old and 100-pounds to ride.
Address: 3419 Olympic Parkway, Park City, Utah
Official site: https://utaholympiclegacy.org/location/utah-olympic-park/
6. Cross-Country Ski in Vermont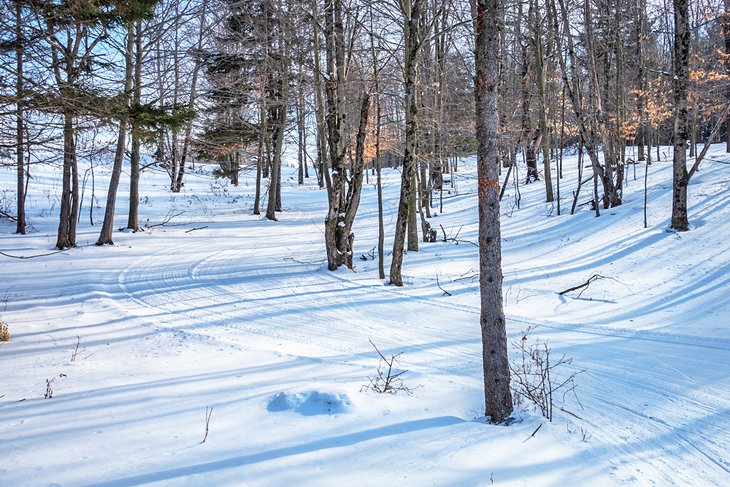 Some of the best ski trails are not always the downhill kind, which is why states like Vermont cater to vacationers looking for a top-notch cross-country skiing getaway. There is a wide range of trails and guided cross-country ski opportunities clustered in the northern, central, and southern regions of the state. Killington, Stowe, and Burlington are some of the key areas where cross-country skiing is popular, but you will find hundreds of trails throughout the state crossing natural and pristine woodlands that you can explore with your own skis or rentals. Many resorts offer ski excursions that include a hot lunch or other perks to complement your day in the snow.
7. Hit the Slopes in Big Sky Montana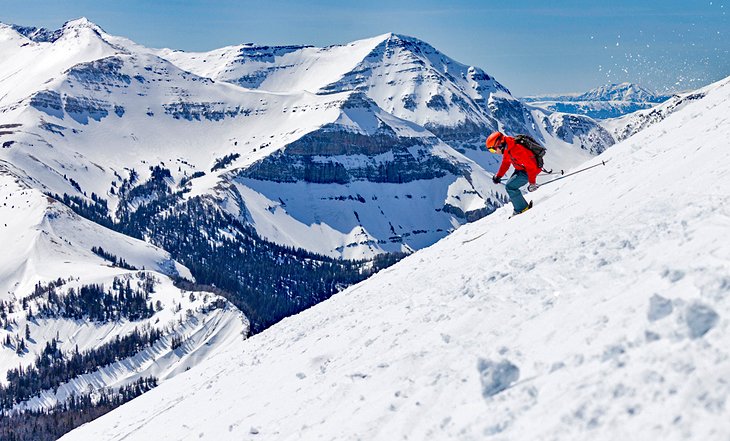 Big Sky Montana is home to some of the most spectacular downhill skiing available in the U.S. What makes it great? The more than 30 feet of snowfall the area gets each year in southwestern Montana, making for near perfect winter conditions.
Pick your slope from the towering mountain peak that gives vacationers more than 6,000 acres to ski and 4,300 vertical feet of snow to traverse. There are four mountains and about 300 ski runs to choose from, so you could spend a week in Big Sky and never hit the same trail twice. Warm up in one of the many charming restaurants serving up hearty post-ski meals in the Mountain Village.
8. Ice Fishing on Lake Erie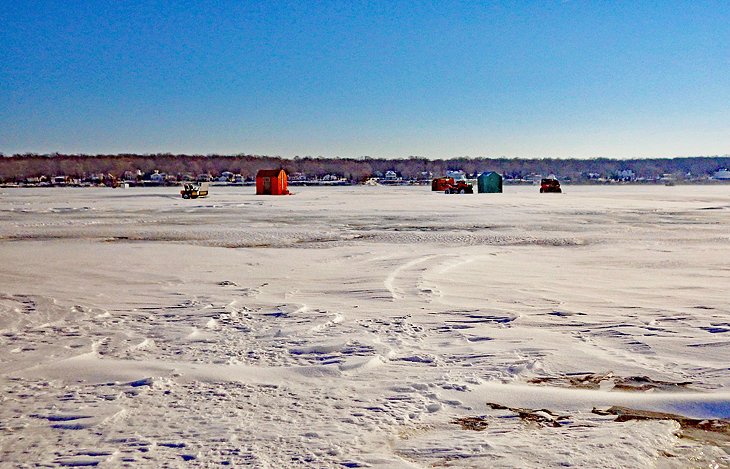 Ice fishing for perch and walleye on frozen Lake Erie is one of the most exciting winter vacations you can take. Lake Erie is one of the best ice-fishing lakes in Ohio, and while guides can take you out on the ice from the shores of Port Clinton, one of the most memorable ways to experience Lake Erie ice fishing is on isolated South Bass Island, which only a few locals and anglers inhabit in the winter. For approximately $40 you can take the Island Air Taxi from Port Clinton for a short 10-minute flight to the island and stay at a bed-and-breakfast. A reputable guide service can set you up in a shanty for one or several people for the day and monitor ice conditions.
Wrap up the day at one of the only restaurants open on the island and enjoy a fried walleye basket and cup of hot cocoa by the fireplace as you share fish stories with the locals.
9. Snowmobiling in Yellowstone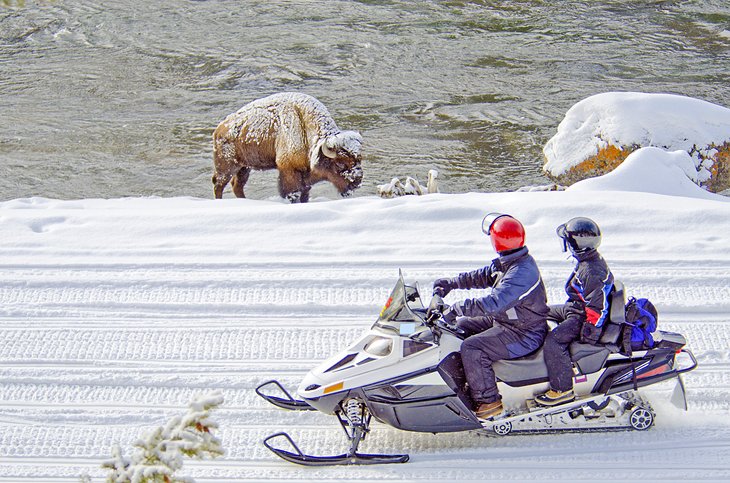 While states like Minnesota, Wisconsin, and Maine have ideal conditions for snowmobiling, doing it in the heart of Yellowstone National Park in Montana, while bison roam around you, is an epic winter experience. In fact, traveling by snowmobile is the preferred method of transportation in the park in the winter. This experience tops other snowmobiling vacations because it combines a visit to Yellowstone and a close-up opportunity to see the wildlife. There are warming huts, restaurants, and restrooms in the park for convenience.
If you are new to snowmobiling or this is a first-time visit to Yellowstone, plan on taking a guided snowmobile tour.
10. Ski in the Finger Lakes, New York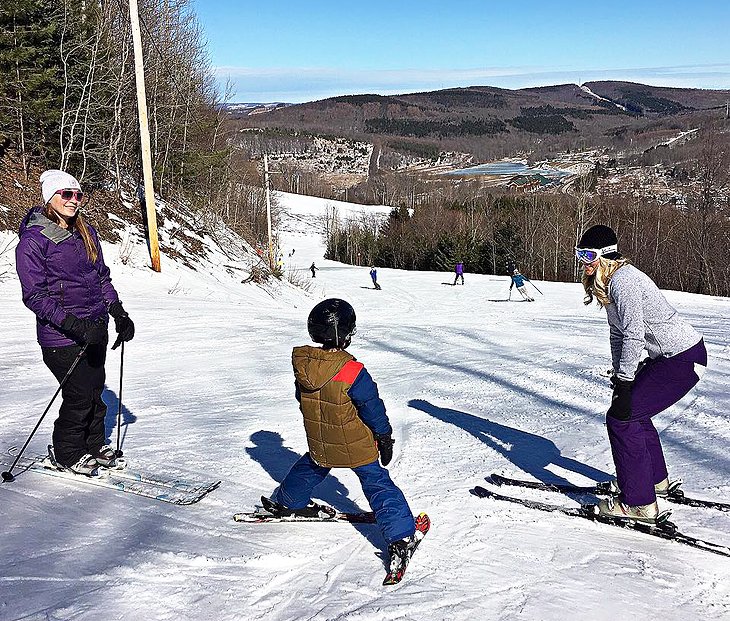 The Finger Lakes region in central New York offers one of the best winter vacations as you hit the slopes carved out by glaciers that make for a 9,000-square-mile area of outdoor ski adventure. Five ski mountains on the edge of the Finger Lakes region each have something unique to offer.
The largest ski resorts in Central New York is the family-focused Greek Peak Mountain Resort. The hill operates six aerial lifts and two surface lifts, which service its 54 runs. The resort also has a Nordic Center, offering groomed cross-country trails and snowshoeing trails.
Another favorite, Song Mountain is one of the easiest ski areas to access in the Finger Lakes because it is located in the village of Tully, just off I-81, with 24 trails. Bristol Mountain is ideal for novice skiers, with most of the 34 trails marked for skill level. Expert skiers in the Finger Lakes head to Labrador Mountain, with one-third of its 22 trails catering to experts.
For skiers looking for something a little less mainstream, Toggenburg Mountain is ideal. There are fewer skiers, and it is frequented by locals from Toggenburg looking for downhill action on 24 trails.
11. Snowshoe in Southern Oregon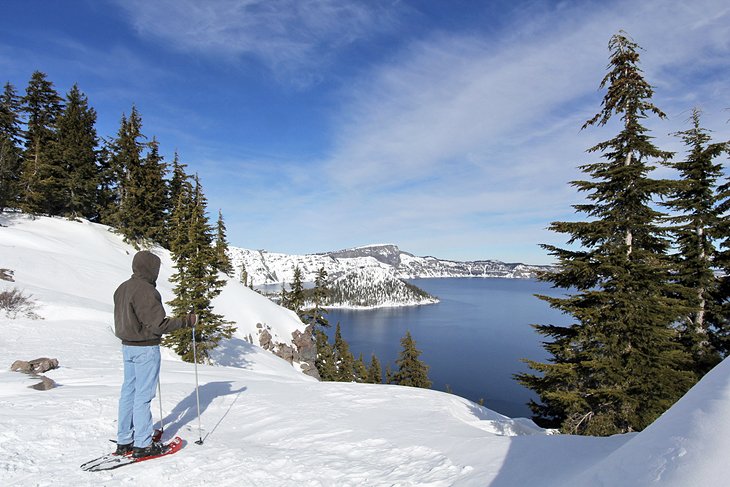 A trip to Crater Lake National Park in southern Oregon is breathtaking any time of the year, but snowshoeing here is spectacular, as it is one of the snowiest places in the United States. The park offers one- to two-mile guided snowshoe walks every weekend through April. Snowshoe with a ranger to Crater Lake as you learn about the wildlife and plant life within the park and how it is sustained throughout the winter months, which average 44 feet of snow each year. If you choose to hit one of the snowshoe trails on your own, be sure to stop at the visitor center first to pick up a park map and find out about current weather conditions and warnings.
12. Ice Climbing in Colorado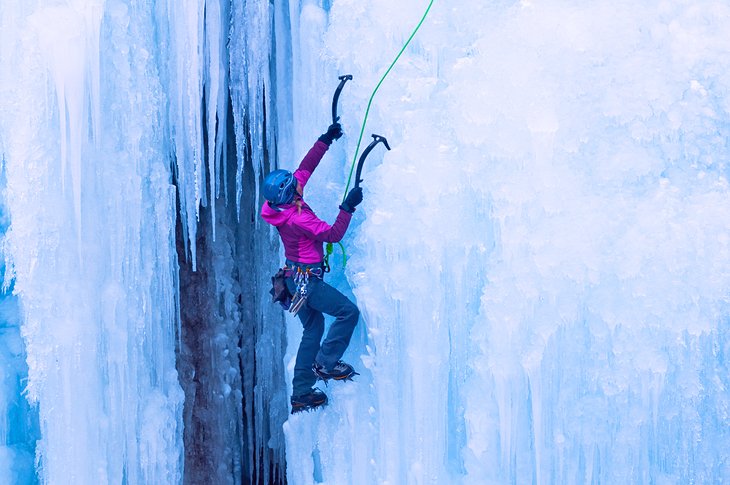 No awe factor is bigger when it comes to winter vacations than ice climbing at the Ouray Ice Park in Ouray, Colorado. The ice fortress is a man-made climbing park within the Uncompahgre Gorge. There are over 200 ice climbs, including three miles of vertical terrain that are created every November by ice farmers who spray down the canyon walls with excess spring-fed water collected from the city.
The ice park is a winter destination for both ice climbing experts and those who just want to try it once. You can set up home base in the City of Ouray, which is only a 15-minute walk to the entrance of the park.

Address: 280 7thAvenue, Ouray, Colorado
Official site: http://ourayicepark.com
More Related Articles on PlanetWare.com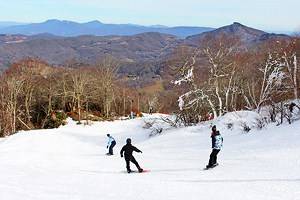 Skiing in the United States: You can find great ski resorts all across the United States. If your plans are taking you out West, see our lists and recommendations for the best ski resorts in Colorado, Utah, Montana, California, and more specifically, ski resorts around Lake Tahoe.
If you are heading to the East, begin by browsing our list of top ski resorts on the East Coast, and then have a more detailed look at skiing in Vermont, New Hampshire, and North Carolina. Budget minded skiers or anyone looking for a deal should see our piece on Cheap Ski Holidays in the US.