14 Top-Rated Things to Do in Breckenridge, CO
Welcome to one of Colorado's most beloved cities for supreme outdoor adventure. Breckenridge wasn't actually designed as a ski resort or leisure community. Believe it or not, Breckenridge is a real-life, full-fledged historic Colorado mining town, founded in 1859 by pioneers looking to strike gold — literally. The high-end, outdoor adventure lifestyle followed over the past several decades.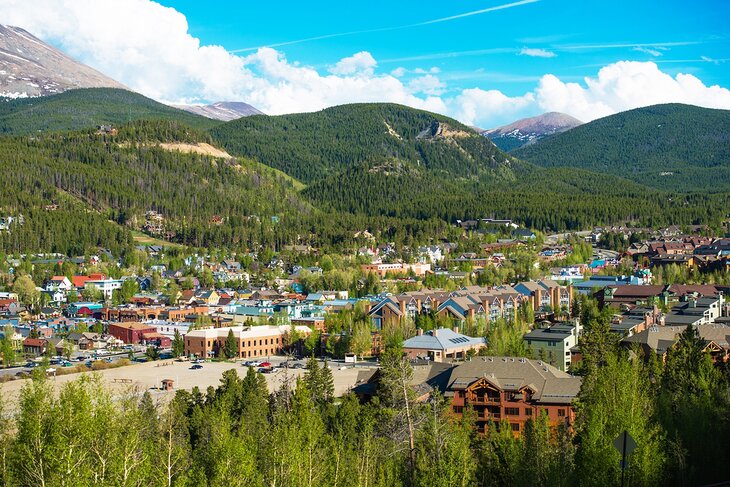 It's easy to see why. Breckenridge (or "Breck" to the locals) is surrounded by five towering peaks. The downtown section is a hive of activity, from fabulous restaurants and shopping to high-end outfitters equipped to help you conquer any type of activity in the area.
Whether you're skiing, snowshoeing, or snowmobiling in the winter, or camping, hiking, or strolling historic Main Street in the summer, no season disappoints in Breck. At an altitude of nearly 10,000 feet above sea level, it's one of the highest towns in America, and the views absolutely reflect that.
So get ready to dive right into the heart of Colorado adventure. Discover the top places to visit with our list of the best things to do in Breckenridge, Colorado.
1. Ski the Slopes at Breckenridge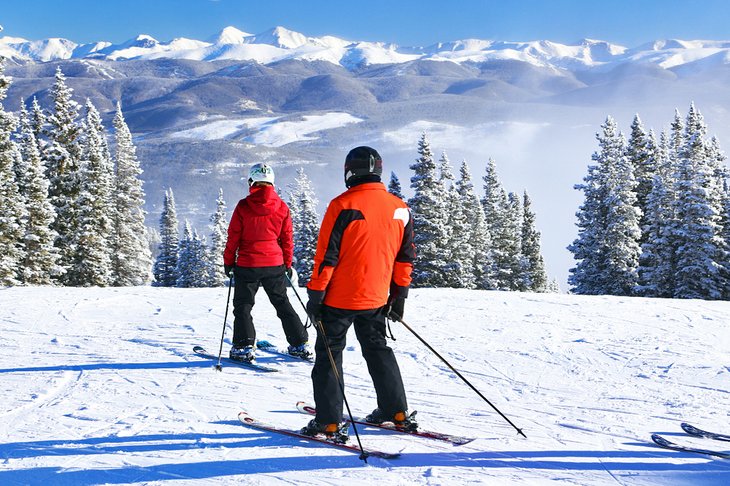 Breckenridge is one of the most famous ski resort destinations in Colorado. Located west of the Continental Divide, the resort area spans five mountain peaks, meaning you will never run out of slopes to tackle.
Across the five peaks, Breckenridge has 187 trails and 2,908 acres of snowy landscape in which to play. It's the highest lift-served terrain on the continent, believe it or not. You'll find 31 lifts, including four high-speed ones that can seat six. You'll also find four terrain parks.
From left to right, you'll see Peak 10, Peak 9, Peak 8, Peak 7, and Peak 6. Beginners will feel most at home on Peaks 8 and 9 — Peak 9 is the best for learning how to ski. Peak 8 is where the heart of Breckenridge beats.
It's where the ski town began, actually. It's right in the center and has the most varied terrain. It's also home to the highest ski lift on the continent. The peak caps out at nearly 13,000 feet.
2. Hike the Trails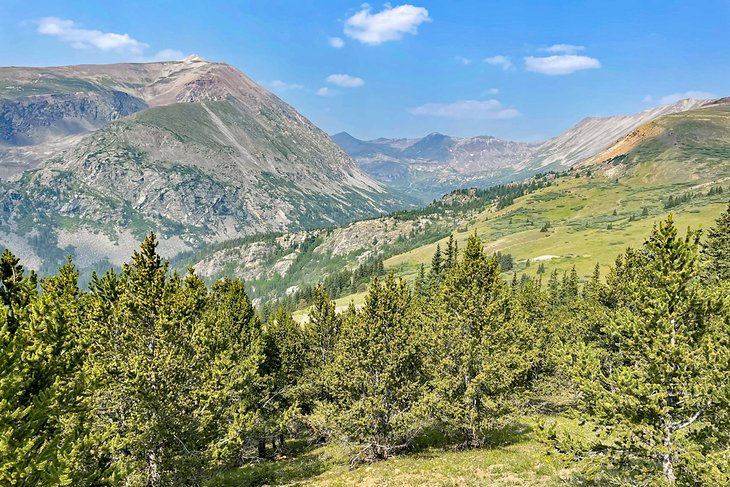 Breckenridge may be best known for its winter sports, but once the snow melts, the hiking trails come out — and those are not to be missed, either.
Wreathed in mountains, Breckenridge is one of the most beautiful (and photogenic) hiking spots in the country. The mountain views, matched with an endless sea of green forests, alpine lakes, rivers, and meadows, make for so many different types of hikes. It will be impossible to get bored.
Breckenridge has hiking trails for every level, too. From the easy Hoosier Pass Loop, which runs along a rocky summit, to more challenging hikes like Quandary Peak (which has an elevation gain of 3,100 feet), you'll be able to push yourself as far as you're willing to go.
3. Stroll Main Street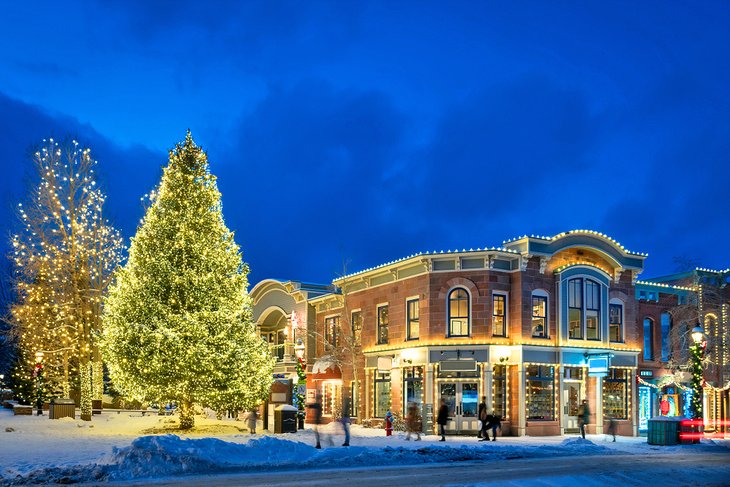 If you're looking for the hub of activity in Breckenridge, look no further than bustling, historic Main Street. Not much has changed in this part of town since Breckenridge was founded in 1859.
In fact, many of the buildings and facades from the original founding of Breckenridge remain. That's why you'll pick up on that decided frontier vibe the second you cross into town. Of course, the scene has caught up to the times quite a bit, with fabulous restaurants, real estate offices, and high-end shopping. Main Street has more than 200 shops that sell everything from handmade soaps to hardcore backcountry gear.
Stroll the Blue River Recreation path that runs parallel to Main Street. If you're feeling adventurous, you can take it all the way to Frisco and Dillon.
Main Street is also where you can go if you're feeling a little low on energy because of the altitude. The O2 Lounge offers the perfect pick-me-up with a dose of oxygen, which can help combat the symptoms of altitude sickness.
4. Marvel at Blue Lakes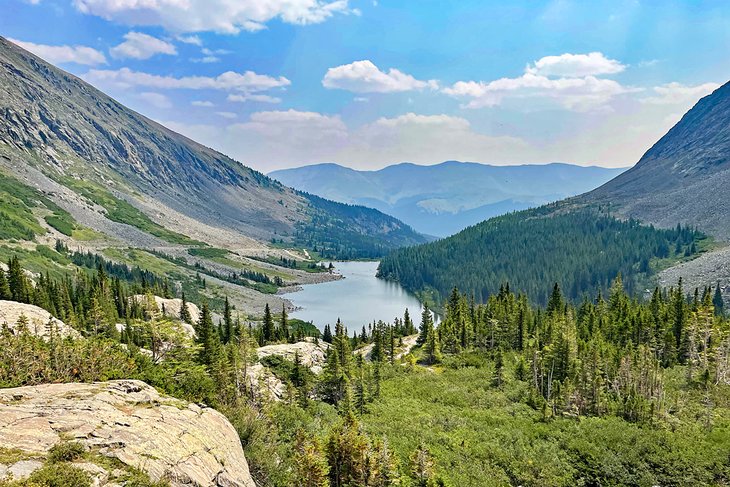 You can't come to Breckenridge without exploring the vast beauty of Blue Lakes. These are two of the best examples of alpine lakes in Colorado and feature gorgeous hiking trails that are great for any level of hiking.
Brace yourself for snowcapped peaks, lush green forests, sapphire-colored lakes, and plenty of wild mountain goats that pepper the slate-colored hillsides.
The Blue Lakes Trail is pretty easy, at less than three miles with an elevation gain of 1,131 feet. The trail starts at nearly 11,800 feet of elevation, so right at the beginning, you can expect beautiful views. The trail is above the tree line and takes you to a historic part of the region that is chock-full of evidence of Breck's mining history.
5. Relax at Sawmill Reservoir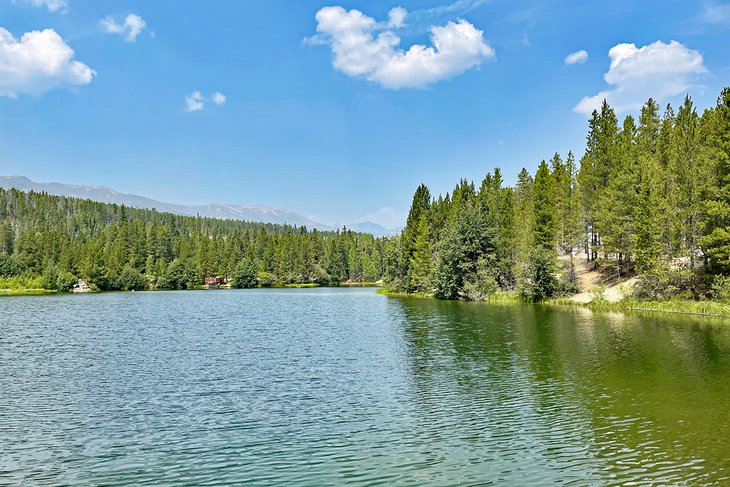 The tranquil Sawmill Reservoir is a 10-acre lake just west of downtown Breckenridge. The lake sits at a lofty 9,938 feet above sea level and is wreathed in White River National Forest.
Hiking to the reservoir is one of the most popular things to do in Breckenridge, especially in the summer, but it's also a very easy drive from downtown if you're pressed for time, or simply want to relax.
Once you reach the parking lot, the reservoir is a quick stroll along a wildflower-strewn path. The area is absolutely stunning, with nothing but mountain views and pine trees. In the summer months, you can expect to see non-motorized boats skimming across the water, like stand up paddleboards, canoes, and kayaks.
Fishing is permitted in the reservoir for visitors 16 and older with a valid Colorado fishing license. The waters are teeming with rainbow trout, as well as a few other trout species.
A 1.3-mile trail loops around the water, which is often surrounded by wildflowers, as well.
6. Drive the Boreas Pass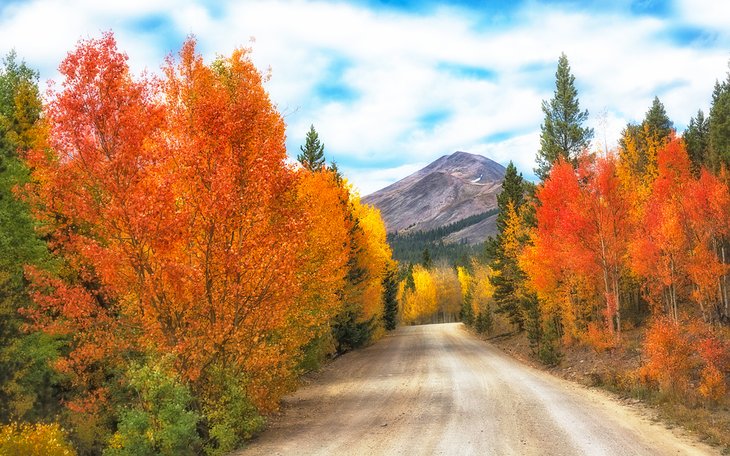 If you love a mountain drive, you're going to want to make a point to drive the Boreas Pass. The 22-mile drive starts (or ends) in Breckenridge and passes over an 11,481-foot summit toward Como in neighboring Park County.
The drive takes roughly an hour and sails past some of the most spectacular mountain scenery. You're right in the heart of the central Rockies, after all. You don't need a 4WD car, but it would make the drive a little more comfortable, especially in certain bumpy parts.
The road follows what was once the nation's highest narrow-gauge railroad, which ran from 1872 to 1938. Visit the Section House at the top of the pass, which was part of a former railroad community. You can hike along the pass, too, including the Bakers Tank Trailhead, which is a really lovely hike or mountain bike route through the deep forest.
7. Play at Epic Discovery
Formerly the Peak 8 Fun Park, Epic Discovery is a prime summer adventure park on top of Breck's Peak 8. Take the scenic gondola ride up to the top to discover an epic playscape.
Activities include the Breckenridge Gold Runner Coaster, as well as alpine slides, a bounce house, a bungee trampoline, and the largest human maze in Colorado. If you're a mountain biker, this is a great place to take your bike and enjoy the thrilling ride down to the base. For kids, a Kids Zip Line and Ropes Course give a jolt of adrenaline on a smaller, kid-friendly scale.
A recent expansion took the park over to Peak 7, as well. The new-and-improved park includes a bigger Gold Summit Climbing wall, a new zipline course with 10 towers, and a new Alpineer Challenge Course.
Address: 170 Watson Avenue, Breckenridge, Colorado
8. Set Out with Good Times Adventures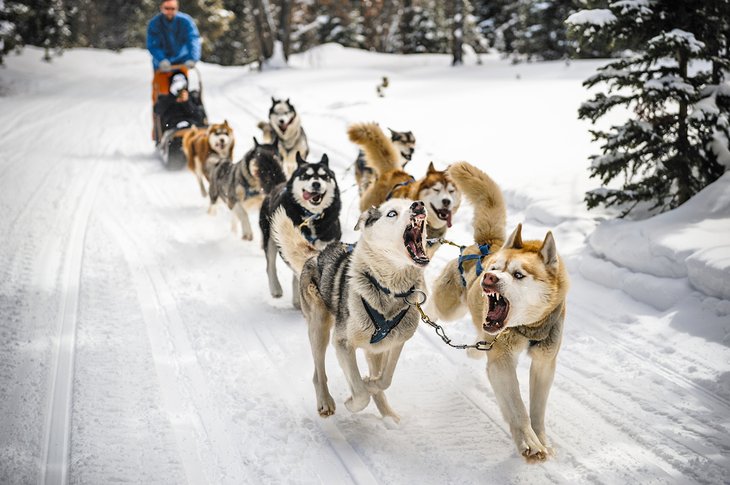 Of course, winter is a prime season to play outside in Breck, too — and it doesn't have to be on the ski slopes. Good Times Adventures has been one of the leading outfitters for winter activities in Breck for more than 30 years.
Good Times Adventures specializes in snowmobiling tours and dog sledding. The lodge is just a few miles from downtown, and they are prepared to equip outdoor enthusiasts for as long a journey as you wish.
Even if you're a beginner, you'll do just fine on snowmobiling trips. Trails are available for all levels. Dog sledding tours are hands-on in that participants get time to actually guide the team of Siberian huskies themselves.
There is no better way to see the majesty of Breck under a blanket of snow than by getting out into it. Skiing and snowboarding may be the first choice, but this is a perfect alternative if you want to get away from the slopes for a little while.
Address: 6061 Tiger Road, Breckenridge, Colorado
9. Visit Breckenridge Nordic Center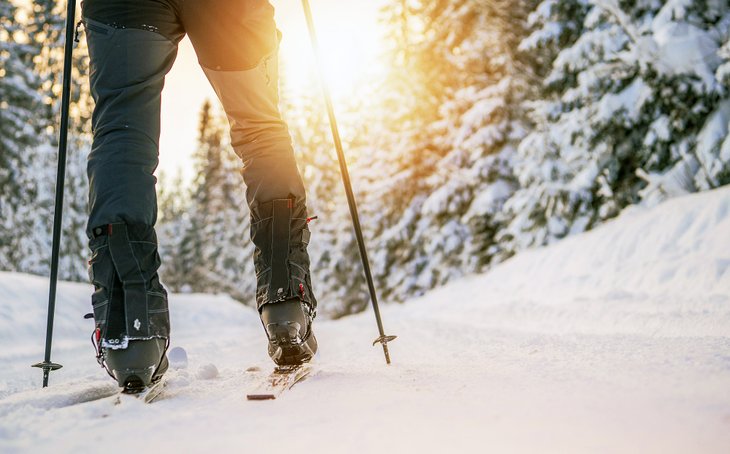 Take a break from the downhills once again with a visit to the Breckenridge Nordic Center. Undoubtedly Breck's best outfitter for cross-country skiing and snowshoeing, the Nordic Center opens the door to 1,400 acres of groomed trails.
One tip is to purchase a trail pass to access the trails, which you can do at the center. You can also rent gear or simply bring your own, if you have any. The center offers lessons, as well as guided tours. An on-site restaurant provides warm, hearty comfort food for when you need to recharge after a day in the snow.
Address: 9 Grandview Drive, Breckenridge, Colorado
10. Learn All about Barney Ford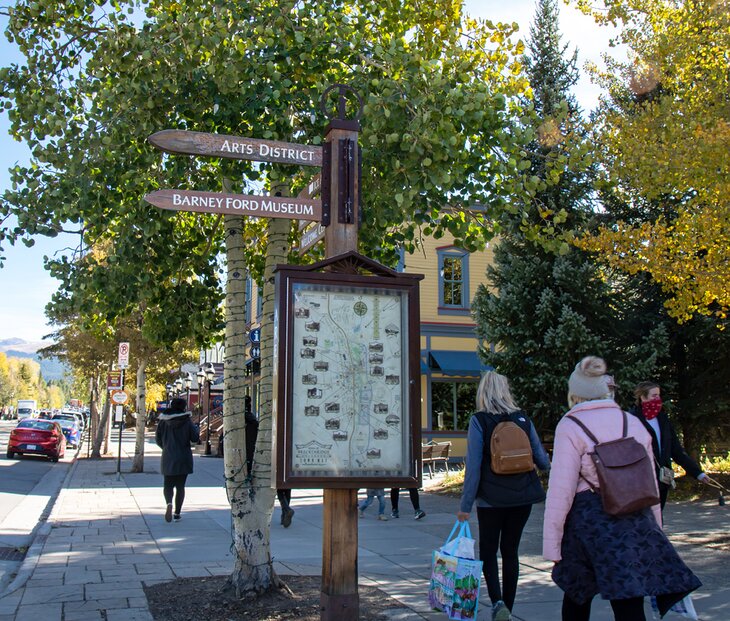 The Barney Ford House Museum tells the story of escaped slave Barney Ford. Ford was born into slavery but learned how to read because of the determination of his mother. He managed to escape from the shackles of slavery and set out on a grand adventure that eventually landed him in Breckenridge.
Today his historic Victorian home has been preserved, and guests can take a self-guided tour to learn all about Ford's life in Colorado and his fight for civil rights.
The home is chock-full of antiques and period pieces, and the home has been fully restored to its original style. Each room has a different exhibit that takes visitors along for the journey through Ford's life.
Address: 111 East Washington Ave, Breckenridge, Colorado
11. Let Loose at the Breckenridge Recreation Center
Imagine the indoor amusement park of your dreams. Then watch it come to life when you walk through the doors of the Breckenridge Recreation Center. This 69,000-square-foot sports and activity center has something to keep you active, laughing, and energized even when the weather outside is frightful.
The center features a gymnasium, indoor tennis, racquetball, cardio, free weights, a dance studio, a lap pool, a waterslide, a sauna, spas, and shopping. Don't forget to take a breath when reading that!
Of course, that's not the end. The recreation center also has basketball courts, soccer and softball fields, a rugby pitch, and a skateboard park. You don't have to wait until summer to get your adventure sweat on in Breckenridge.
Address: 880 Airport Road, Breckenridge, Colorado
12. Pitch Your Tent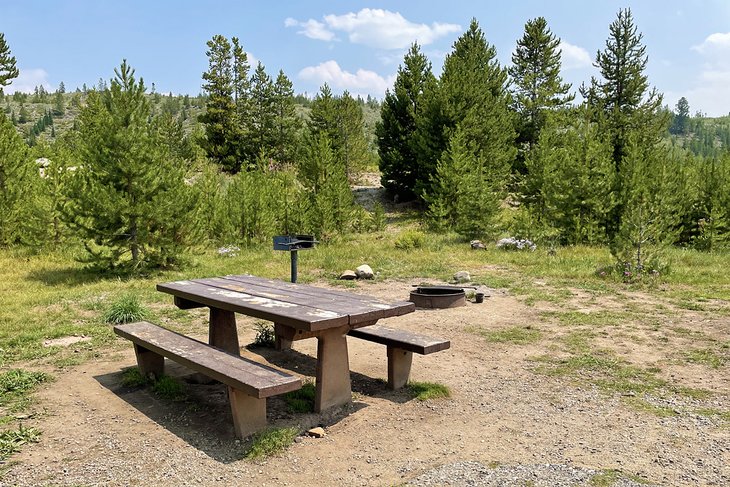 With so much vast, outdoor wilderness, it's no wonder that camping is one of the best things to do in Breckenridge in the summer. In fact, Summit County is one of the most popular weekend getaways for campers coming in from the Denver area.
The closest campgrounds to Breckenridge are actually around Lake Dillon, which is closer to Frisco, but you can find the more remote campsites within the White River National Forest, which offers dispersed camping, as well as National Forest sites.
Breckenridge is closest to the several campsites around Lake Dillon, or you can head out of Breckenridge over the Boreas Pass for some dispersed camping. Several RV parks are located within the area, as well. So no matter your camping style, you're sure to find some of the best campgrounds in Breckenridge.
13. Look Out from Sapphire Point Overlook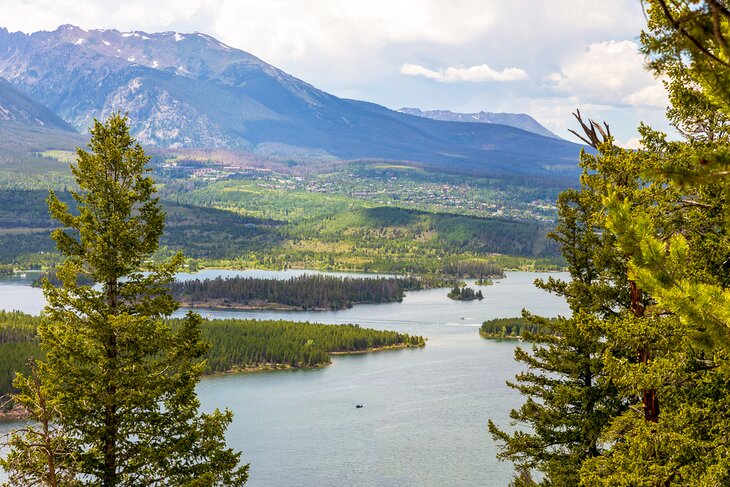 If you want one of the best views in town, head over to Sapphire Point Overlook in the White River National Forest for one of the best bird's-eye views of the region. Situated between Keystone and Breckenridge on Swan Mountain Road, this lookout point has one of the most beautiful views of Dillon Reservoir, as well as the Gore and Ten Mile mountain ranges.
The point sits at 9,500 feet above sea level. It's a day-use area, meaning camping is not permitted. The area surrounding the point is brimming with things to do, like hiking, biking, and fishing. Picnic tables make this a wonderful place to stop for lunch with a view, as well.
14. Visit the Edwin Carter Museum
Many men set out for Breckenridge with the hope of striking it rich, but not all of them were particularly concerned about the impact of mining on the environment. Edwin Carter, however, was no ordinary man.
Carter traveled to Breckenridge in 1868 with a gold glint in his eye, but he was also very preoccupied with the effect that mining had on the environment. To help preserve the wildlife of the area, he took up taxidermy and today his creations can be viewed in his original cabin at the Edwin Carter Museum.
Address: 111 N Ridge Street, Breckenridge, Colorado
Map of Things to Do in Breckenridge, CO