Colorado Travel Guide: Plan Your Perfect Trip
Whether you are flying into Denver for a short trip, looking to branch out and hit some of the nearby areas, or are planning a more extended vacation in Colorado, let PlanetWare point you in the right direction. See our guide to the top cities and towns, hotels and resorts, outdoor activities and attractions, and inspirational ideas to help plan your trip.
Inspirational Ideas for Planning Your Trip to Colorado

Wondering where to start when it comes to planning your itinerary? Begin with the big picture by having a read through our article overviews on the best places to visit in Colorado and the best places to stay. Discover the parks, towns, getaway destinations, luxury resorts, ski resorts, and scenic spots in Colorado.
Best Time to Visit Colorado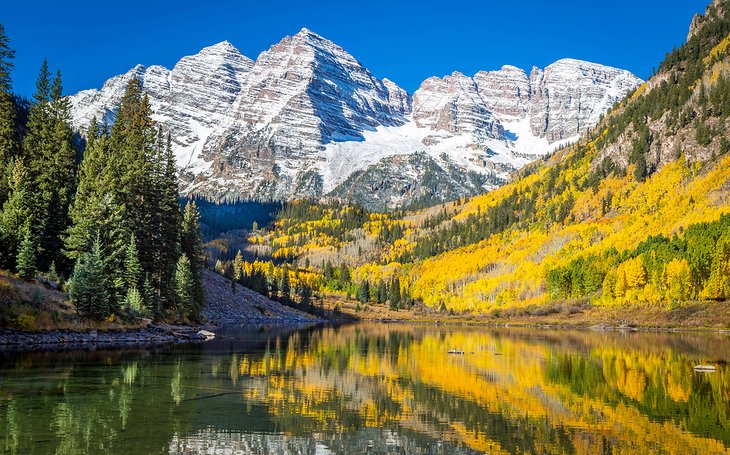 Summer: Colorado is a fun place to visit at almost any time of year. Summer is the best time to visit Colorado to fully appreciate its beauty. Scenic drives are at their best this time of year, and seasonal mountain roads are open, state and national parks come to life, hiking and biking options are boundless, and you can enjoy the lakes on a summer vacation. This is also high season, so expect hotels and resorts to be busy.
Fall: Fall (September and October) is always popular for the autumn colors. A driving tour this time of year is spectacular, and photographers will be in their element. Also, with kids back in school, tourism in Colorado falls off, and everything is a bit quieter.
Winter: The winter months see skiers and snowboarders descend on the state in search of awesome skiing at the numerous resorts. March is a beautiful time for skiing but it's also the busiest due to spring break. Since different states and regions have different school schedules, you can count on the entire month being busy. Most years, ski conditions are great from Christmas onwards.
Spring: If you want to visit Colorado in spring, you can still work in some spring skiing, since some of the higher resorts, like Arapahoe Basin are open into May or even June. Areas with lower elevations like Fruita or Grand Junction, can be great this time of year and perfect for mountain biking. You can expect generally warm days in low regions. Higher areas will still be completely snow covered.
Visitors Guide to Denver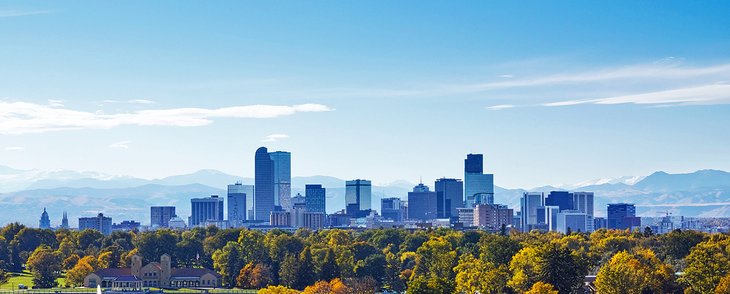 Denver makes a great getaway destination for shopping, dining, and visiting attractions. Although this is a city worthy of its own trip, many people who fly into Denver use it as a starting point for their holiday.
Some of the best skiing in Colorado is within a couple of hours' drive of Denver. In summer, the nearby parks are a playground for outdoor activities like hiking and biking. If you want to venture further afield, this is a good place to rent a car and head out on your adventure.
Things to Do in Denver and Nearby:
Where to Stay in Denver:
Getting around Colorado from Denver:
Visitors Guide to Colorado Springs

Less than an hour and a half south of Denver, Colorado Springs makes a great alternative to Denver if you're looking for a small city. Backed by mountains, the scenic setting is one of the main draws. Surrounding the city are some lovely parks and natural attractions, like Pike's Peak and Garden of the Gods. For travelers wanting a relaxing destination with good accommodation options and plenty of things to do, Colorado Springs is a pleasant option.
Best Towns in Colorado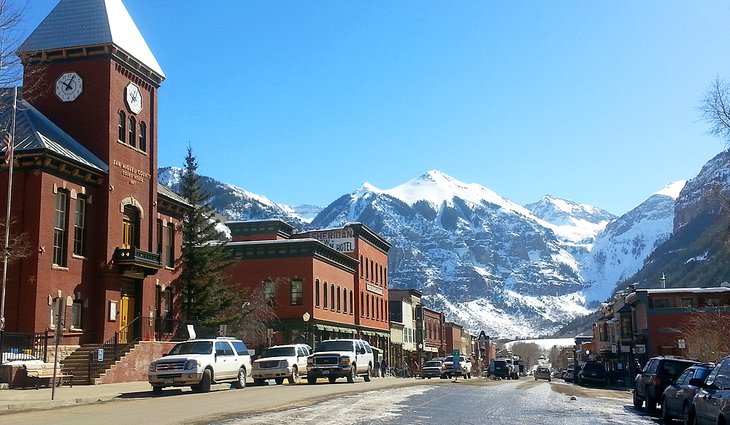 If you want to get off the freeways and escape to one of Colorado's quaint small towns, several outstanding choices are available. Many of the state's historic towns, some of them former mining towns, have transformed into tourist centers, replete with lovingly restored architecture and historical attractions. These also make good bases for enjoying outdoor activities, from rafting, hiking, and biking in the summer to skiing and snowboarding in the winter. Here are just a few fun towns in Colorado you may want to add to your trip.
Skiing, Parks & Outdoor Attractions in Colorado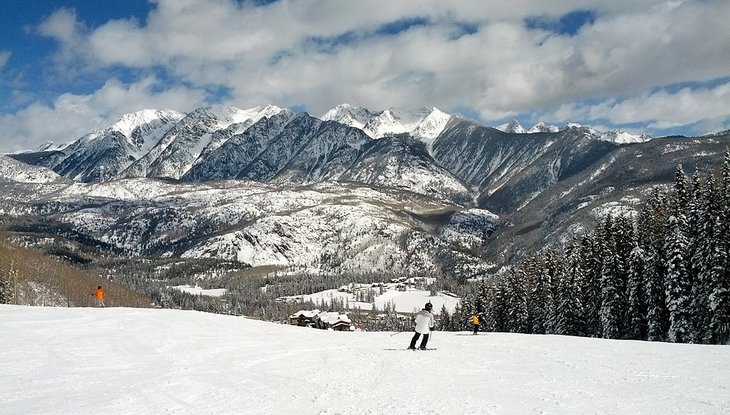 Colorado is a year-round destination, beautiful in any season. In winter, visitors come from around the world to enjoy the world-class ski resorts, but you can also find lesser-known ski areas perfect for families, those on a budget, or even advanced level skiers looking for challenging terrain.
In summer, the scenic drives lead to stunning waterfalls, through mountain passes and past alpine lakes. Travelers can also combine culture and nature with a visit to Mesa Verde National Park, one of the state's top attractions.
Interesting & Fun Facts about Colorado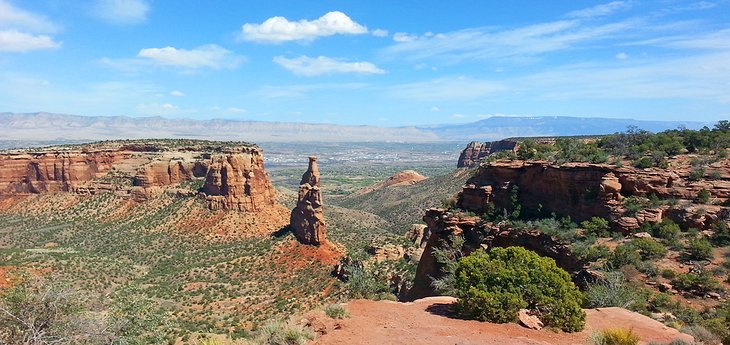 What is a 14er? This is a term that refers to mountains over 14,000 feet, and it's a term you'll hear often in this state because Colorado has 53 14ers. You might hear some controversy around this number, with some organizations saying there are 58 14ers. This comes down to the definition used to determine which peaks qualify.
Population of Colorado: The population of Colorado is approximately 5.8 million people and continues to grow as people are attracted to the lifestyle the state provides.
Elevation of Colorado: Colorado is a mix of high plains in the east and mountains in the west. The highest point in Colorado is Mount Elbert at 14,440 feet, and the lowest point in the state is the Arikaree River at 3,315 feet. The highest town in Colorado is Leadville, less than an hour drive from Vail. The elevation of Leadville is 10,152 feet, and the town proudly claims to be "the highest incorporated city in North America."
Why is Denver called the Mile High City? You probably guessed, the elevation of Denver is 5,280 feet, or one mile.
Sports Teams in Colorado: Professional sports are a big deal in Colorado. The state has five professional teams that cover the major sports. Football is the Denver Broncos, basketball is the Denver Nuggets, ice hockey is the Denver Avalanche, baseball is the Colorado Rockies, and the Colorado Rapids is the professional soccer team.
Passes, Scenic Drives, and Engineering Marvels: Colorado has some incredible highways and mountain passes throughout the state. In fact, Colorado has highest vehicle tunnel in the world. The Eisenhower Tunnel on Interstate 70 is an astounding 11,158 feet high. Colorado also has the highest paved road in North America, the beautiful Mount Evans Scenic Byway at 14,130 feet.
The Four Corners: The Four Corners are where the states of Colorado, Arizona, New Mexico, and Utah meet. The Colorado Four Corners region is in the southwest corner of the state. A monument, located on Navajo Land, marks the official spot, and a fee is charged to visit.