Denver with Kids: 12 Top-Rated Things to Do
Author Carri Wilbanks lives near Denver with her two kids and husband who all enjoy exploring Denver kids attractions together.
Sitting at exactly one mile high, Denver is a city filled with fun statistics to keep kids entertained, as well as plenty of natural and man-made attractions.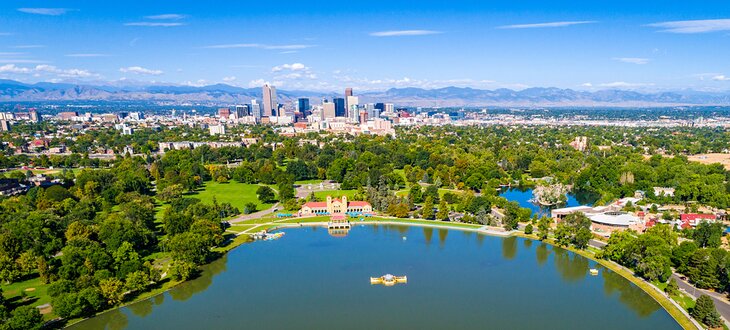 Whether you are explaining what it means to be 5,280 feet above sea level to the kids on the steps of the gold-domed state capital bearing this marker, or checking out the nearby aquarium or children's museum, Denver is full of family-friendly places to visit.
Kids will especially love frolicking in the expansive greenness of City Park, which is home to playgrounds, more than one lake for water activities, and a fun summer concert series where many local families come with picnic dinners. And, at the park's eastern edge, you'll find the Denver Zoo, which is home to more than 4,300 animals. Adjacent to the zoo is another kid-friendly attraction, the Denver Museum of Nature and Science.
Honestly, it's hard to run out of family-focused things to do in this vibrant city, which has been rocking since the late 1800s.
Plan your sightseeing adventures with our list of the top things to do in Denver with kids.
1. Denver Firefighters Museum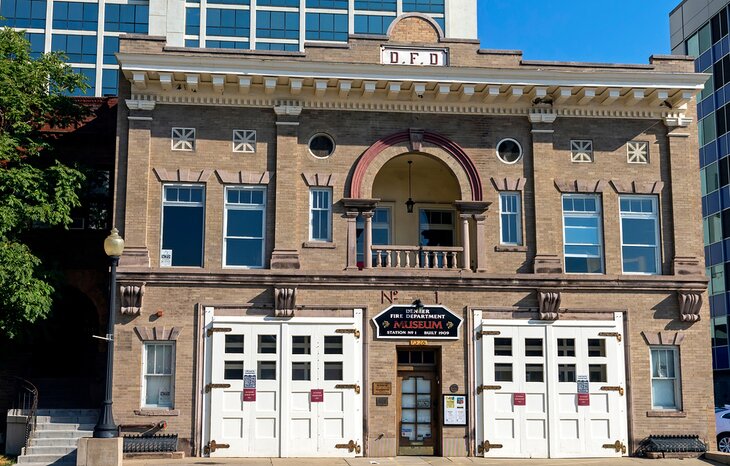 If your children are always trying to put out fires, then you will want to take them to the Denver Firefighter Museum. It's located downtown in the historic Denver Fire Station No 1, which served as a working fire station until 1974.
Here, you will learn about fire safety and prevention, as well as the history of the Denver Fire Department through a mix of hands-on activity stations, educational programs, and exhibits.
After exploring the museum, it is easy to stroll five blocks east along Colfax Avenue, through the green expanse of Civic Center Park, to the Colorado State Capitol, where you can take the kids up to the 15th step, which sits exactly one mile above the sea.
Address: 1326 Tremont Pl, Denver Colorado
2. The Denver Zoo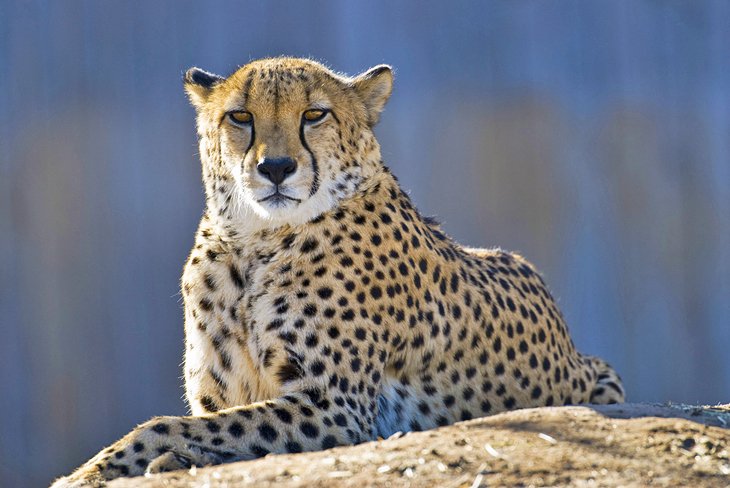 Located at the eastern edge of City Park, the Denver Zoo is the city's most popular kid-friendly attraction. It hosts more than 4,300 animals from some 650 species whose lineage spans the globe—you'll see Asian elephants, Komodo dragons, African lions, and orangutans.
Kids can have up-close animal experiences via numerous feedings and shows, as well as interactive exhibits and special seasonal events.
While in this area, you'll also want to explore City Park. This expansive grassy area is home to the zoo and the Denver Museum of Nature & Science, as well as two playgrounds, horseshoes, tennis courts, two lakes, and picnic sites. On Sunday evenings in summer there is also live jazz that attracts many local families for a picnic in the grass.
Address: 2300 Steel Street, Denver Colorado
3. Denver Museum of Nature & Science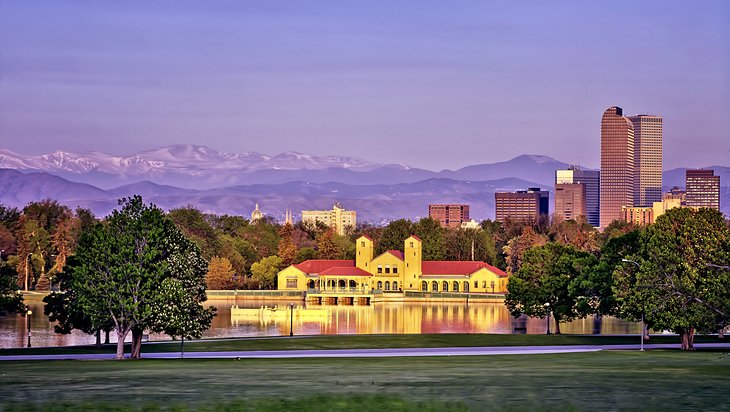 Right next to the Denver Zoo in the City Park area, the Denver Museum of Nature and Science is a great place to visit with your little one who is interested in fossils and dinosaurs, as it hosts a Discovery Zone with dozens of hands-on activities for children of all ages, including archeological sand pits.
Exhibits feature everything from Egyptian mummies to a T-Rex, gems and minerals, as well as rotating shows. There are also larger-than-life films to watch in the Phipps IMAX 3D Theater on-site or mysteries of the stars to discover at the equally intriguing Gates Planetarium.
Address: 2001 Colorado Blvd, Denver, Colorado
4. Children's Museum of Denver at Marsico Campus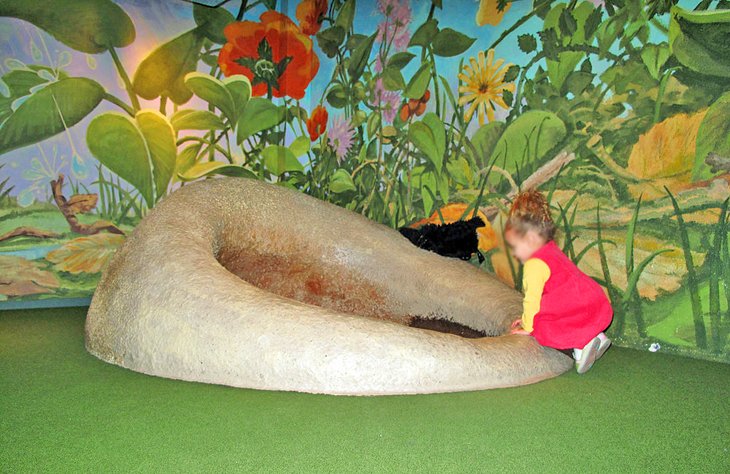 The Children's Museum of Denver at Marisco Campus offers one-of-a-kind exhibits, which are created to help young minds create, explore, and discover on their own—basically kid-powered learning.
Here, children can climb to the top of a 3-1/2-story mountain, make eight-foot-tall bubbles, or pretend to be a foraging squirrel. Basically, whatever they can imagine is possible here.
When you are finished exploring the museum, head to Confluence Park on the South Platte River in the same neighborhood. It is one of downtown's most popular parks and home to the kayak chutes. Your children will love watching aquatic athletes paddle through the white water from the shore.
Even if no-one is in the park, you can run off some extra energy on the walking and biking trail along the river. Or head over to the flagship REI store, which comes complete with an indoor climbing wall and bouldering space.
Address: 2121 Children's Museum Drive, Denver, Colorado
5. Meow Wolf Denver | Convergence Station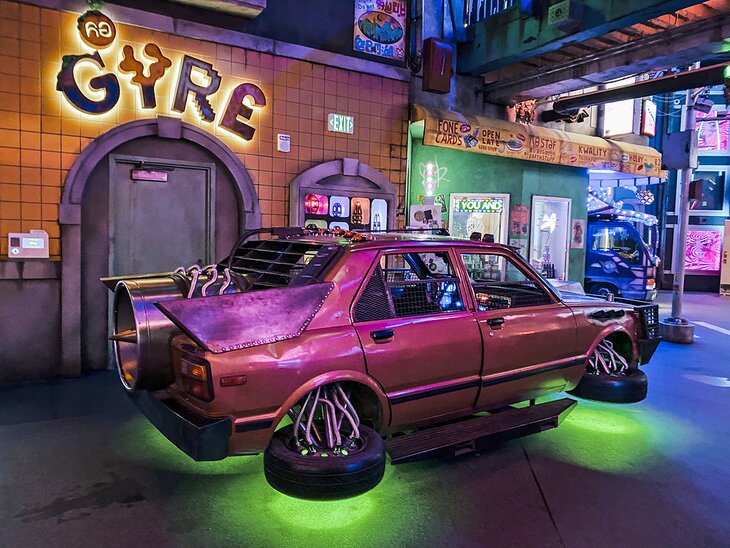 Opened in 2021, Meow Wolf Denver's Convergence Station is the latest installation in the brand, with the original in Santa Fe, New Mexico.
Currently the hottest immersive art ticket in town, it is so popular with families that the museum had to start scheduling some adult-only viewing hours. For parents with kids, the best part about Meow Wolf is that it's as enjoyable for adults as it is for children.
Although this immersive art museum is open to children of all ages (and those under four years old are free), it's probably best for kids over seven, as those under that age may get quickly overwhelmed or spooked by some of the sinister-style art.
There are four worlds to explore: an ice world; an alien-swamp; an underground lair; and C Street, which has a lot of things that kids can climb through and get into, including repurposed steampunk vehicles. It is impossible to take in the entire museum in-depth in one visit, so you may need to return a few times to see it all.
The museum is a full-on immersive experience that feels part fun house, part art theme park. It features mixed-media art, from touch-sensitive lighting to giant sculptures.
Kids will love the transformer-style robots, secret passages that take some trial to discover, huge interactive castles, and roving costumed employees that interact with you.
Address: 1338 1st Street, Denver, Colorado
6. Elitch Gardens Theme & Water Park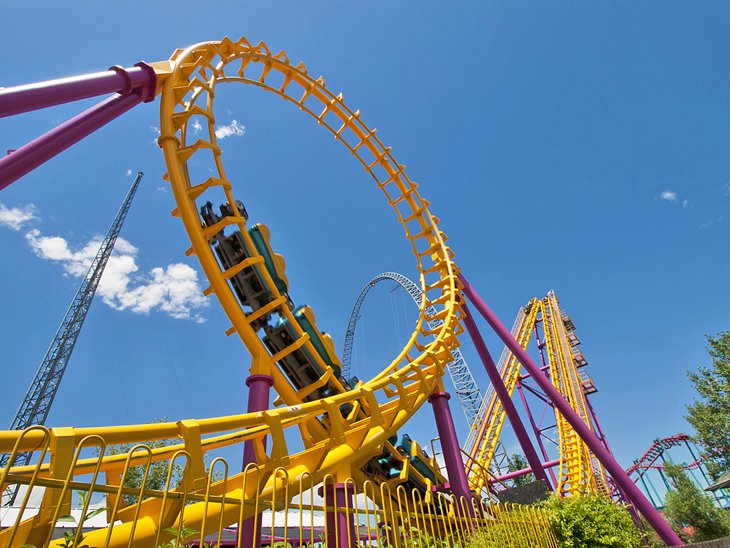 If you're traveling with older kids, they'll love Elitch Gardens Theme & Water Park, which has been in operation in the heart of the city for more than 125 years and is the only still operating amusement park of its kind in the U.S.
This park features more than 50 different rides, including some exhilarating roller coasters and the Star Flyer swing, which is 17 stories high.
There is also a section devoted to little kids with some 14 different pint-sized family rides and a 10-acre swimming space complete with crashing wave pools, lazy rivers, and waterslides.
Address: 2000 Elitch Cir, Denver, Colorado
7. Denver Trolley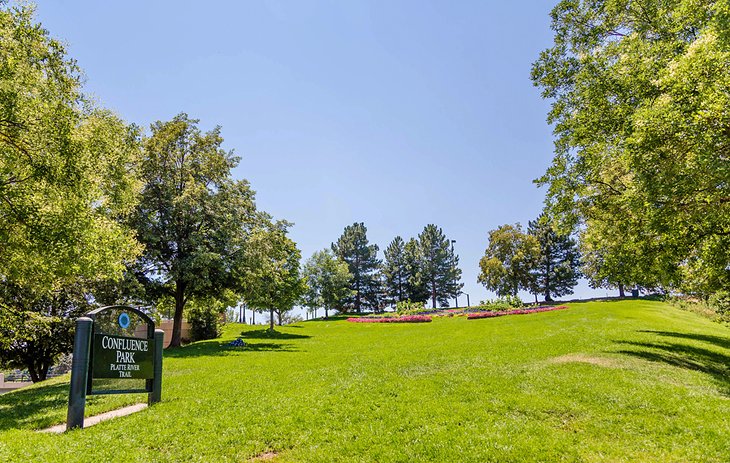 Kids love riding the old-fashioned Denver Trolley, which is modeled after the open-air streetcar featured on the Mr Rogers' Neighborhood TV Show. It runs 30-minute trips along the South Platte River, which start at Confluence Park behind REI.
These offer an intriguing narrated historical account of the Mile High City from its Gold Rush beginnings, including the days of the Denver "breezer" streetcar (you'll learn what that is) to present times.
Address: 1416 Platte Street, Denver, Colorado
8. Downtown Aquarium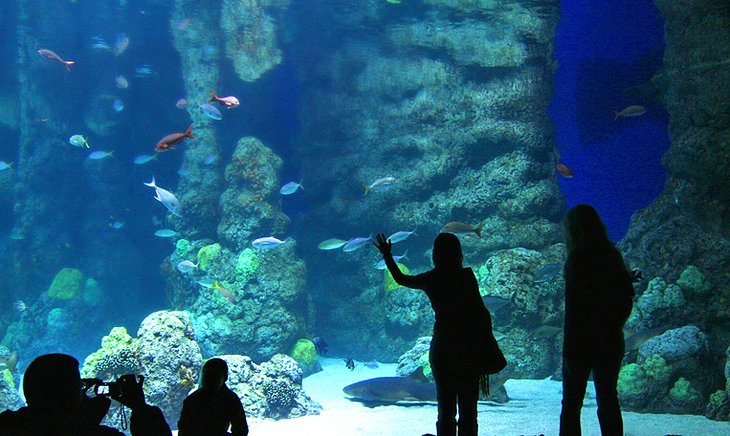 Also in the downtown area near the Platte River, the Downtown Aquarium is a favorite family-friendly Denver destination.
The aquarium offers kids activities like swimming with the sharks, feeding stingrays, panning for gold, watching a mermaid show, becoming a marine biologist for a day, and even an opportunity to spend a night in the aquarium.
There are also one million gallons of awesome fishy exhibits and a restaurant inside a 150,000-gallon aquarium, which is another cool perk of a visit to this tourist attraction.
Address: 700 Water Street, Denver, Colorado
9. Wings Over The Rockies Air & Space Museum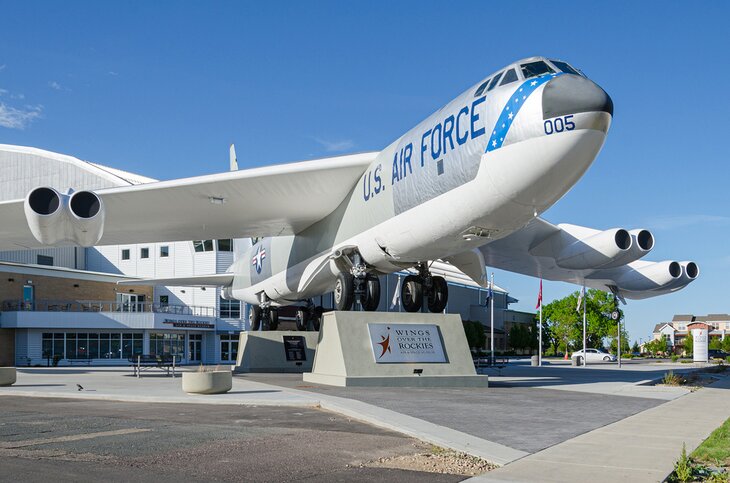 If your child is fascinated with flying, be it an airplane or a spaceship, then you'll want to head to the Wings Over the Rockies Air & Space Museum, located in the Lowry neighborhood southeast of downtown but still in the city limits. It hosts more than 50 planes and fascinating space-oriented exhibits in a sprawling space that sits on the grounds of the former Lowry Air Force Base.
Families can get up-close to fighter jets, vintage bombers, and other antique planes, as well as a Vietnam-era Huey chopper. Try to visit on the second Saturday of the month, when children have the exhilarating opportunity to climb into the cockpits of many of the planes on display. There are also interactive things to do, including trying out a flight simulator and an educational aviation enrichment program.
Address: 7711 East Academy Blvd, Hanger 1, Denver, Colorado
10. History Colorado Center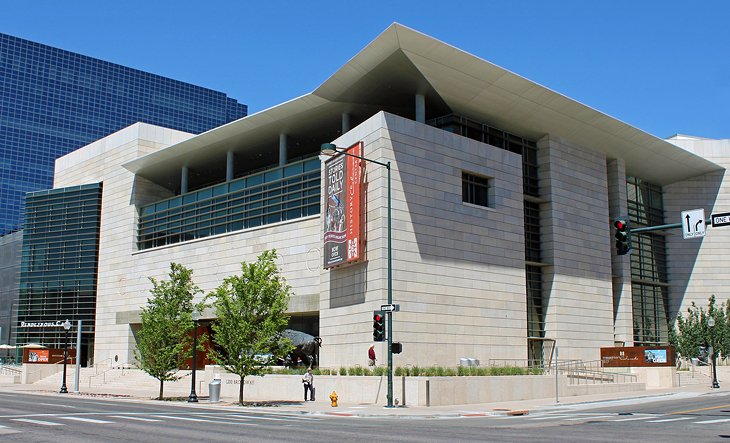 The relatively new History Colorado Center is in the Golden Triangle Museum District near downtown, offering an award-winning learning and entertainment experience for kids and adults.
This museum has both core and traveling exhibits and puts on events, educational programs, and other public programs throughout the year. It also features restaurants and shops on-site.
For children, there are interactive exhibits that tell the stories of the different cultures that have contributed to shaping the history of Colorado. Kids will love being able to walk across a 60-foot map of the state in a "time machine," or soaring off a re-creation of one of the first ski jumps on the planet, originally located in Steamboat Springs.
Address: 1200 Broadway, Denver, Colorado
11. Denver U.S. Mint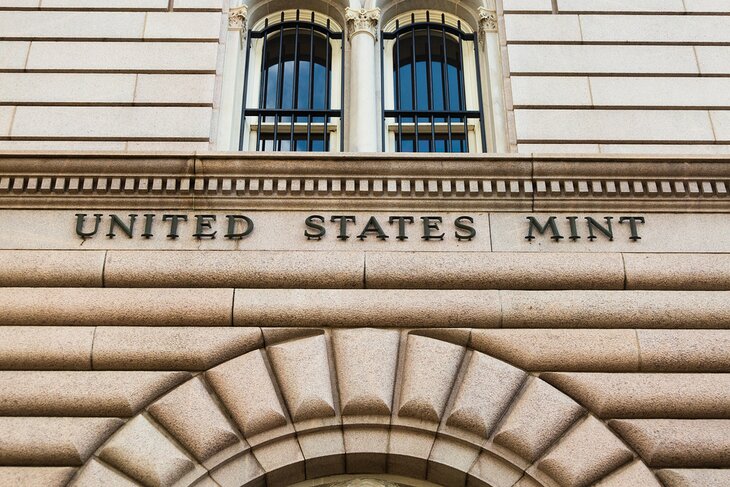 Kids will dig a trip to the Denver U.S. Mint, where they can see firsthand where currency is created.
This facility offers free, 45-minute tours, which are run by informative guides. For middle and high school-aged children, these offer a fascinating glimpse into the history of pocket change in America as they watch it stream right off the production line.
Tours are popular, so line up early—the tour info window opens at 7am Monday through Friday, with tours running between 8am and 3:30pm, and no advance tickets are available.
Address: 320 W. Colfax Avenue, Denver, Colorado
12. WOW! Children's Museum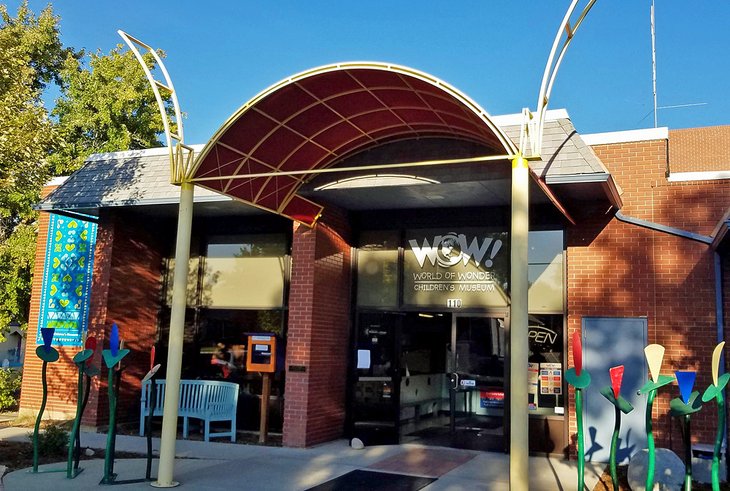 Just north of Denver in the town of Lafayette, Wow! Children's Museum is another engaging way to spend a few hours with the kiddos. The hands-on exhibits are designed to engage your child's curious and creative sides and also to help foster innovative thinking through STEAM-focused exhibits.
There are more than a dozen exhibits, including favorites like Blowing in the Wind, where kids can learn science and physics concepts firsthand through experimentation with air and wind.
In this exhibit, families can explore the vertical wind tunnel where you can see just how high objects fly in the 22-foot-high tower. There is also a Bernoulli Blower in this exhibit that teaches the principles of aerodynamics.
Other exhibits include the Pirate Ship and Lighthouse, where kids can practice knot-tying skills, and Bubbles, where they can experiment with blowing giant bubbles.
Address: 110 N. Harrison Ave, Lafayette, Colorado
Map of Denver with Kids: Top-Rated Things to Do
Denver, CO - Climate Chart
Average minimum and maximum temperatures for Denver, CO in °C
J
F
M
A
M
J
J
A
S
O
N
D

8

-9

10

-7

13

-4

17

0

22

5

28

9

31

13

30

11

26

7

20

1

12

-5

9

-8

PlanetWare.com
Average monthly precipitation totals for Denver, CO in mm.

16

16

47

57

66

52

45

48

30

34

30

22