Colorado in Pictures: 15 Beautiful Places to Photograph
Colorado is a geographically diverse state with dramatically different landscapes. The picture possibilities are endless, especially when you consider how the scenery changes with the seasons. Beyond the mountains, which are one of the most obvious attractions in Colorado, you'll also find archeological sites from native cultures, small towns, and unique features, like dunes and canyons.
Below are pictures of Colorado to help inspire you and provide information on the most beautiful places to photograph in the state.
1. Rocky Mountain National Park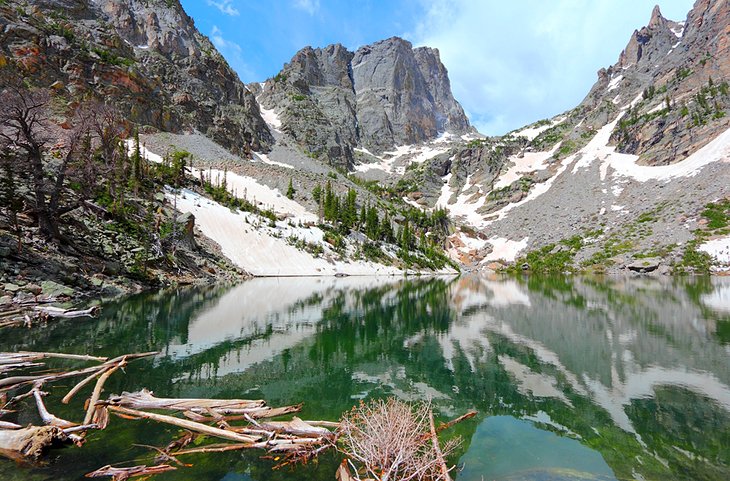 Rocky Mountain National Park is home to jagged mountains and alpine lakes and meadows. It's also a good area to spot wildlife like elk, deer, and bighorn sheep. The best opportunities to see animals are from the hiking trails.
2. Garden of the Gods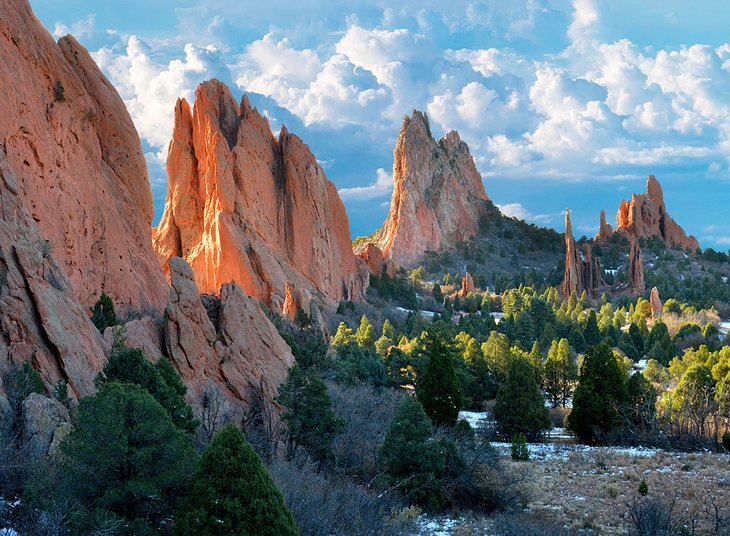 The huge stone fins rising from the ground glow in shades of orange and yellow in the late day sun at Garden of the Gods. Located just outside Colorado Springs, this registered Natural National Landmark is a wonderful area for photography. Short hikes and walking trails make access to the formations easy.
3. Mesa Verde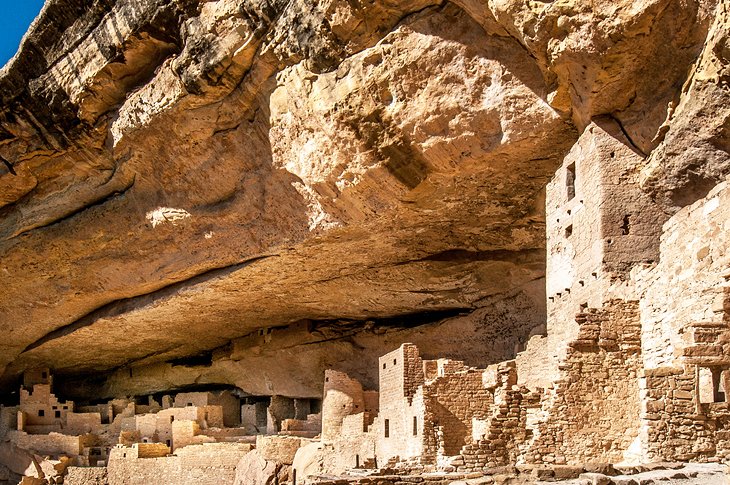 Mesa Verde is one of the top attractions in Colorado. These Anasazi Indian cliff dwellings are some of the most impressive cliff dwellings in America. The most photographed area is the Cliff Palace, which can be viewed easily from an overlook. For a closer look, you can take a guided tour and walk through this fantastic site. This is just one of many sites in Mesa Verde National Park.
4. Maroon Bells-Snowmass Wilderness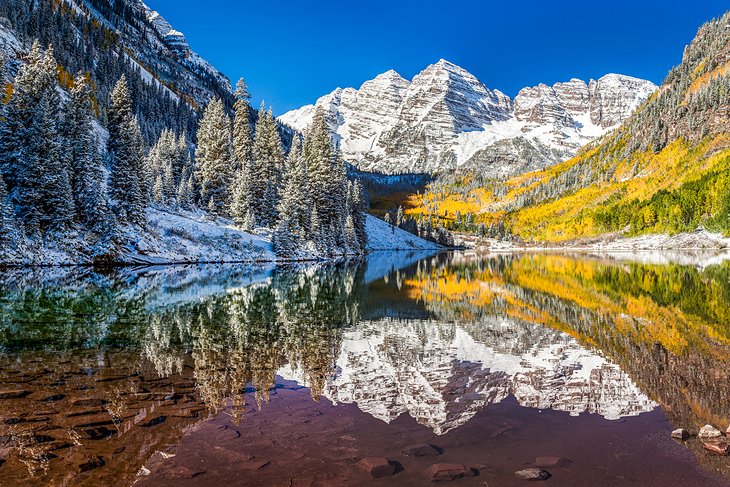 For more beautiful Rocky Mountain scenery, head to Maroon Bells-Snowmass Wilderness, near Aspen. This area is home to six mountains over 14,000 feet, or fourteeners as they're known locally. Shallow lakes reflect the mountains in summer. During the fall color change, the area is a magnet for photographers.
5. Black Canyon of the Gunnison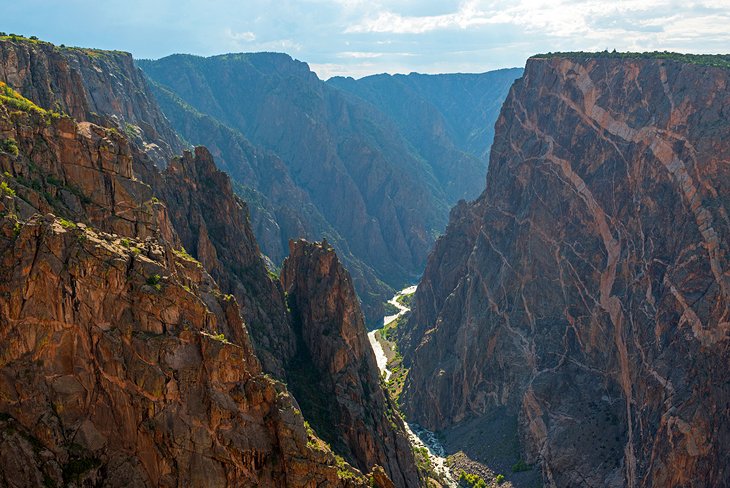 A stark change from the mountain scenery, Black Canyon of the Gunnison is a 2,000-foot canyon with the Gunnison River running through it. You can get the best views from the walking trails along the rim. You can easily visit this national park on a day trip from Grand Junction or Fruita.
6. San Juan Scenic Byway & the Million Dollar Highway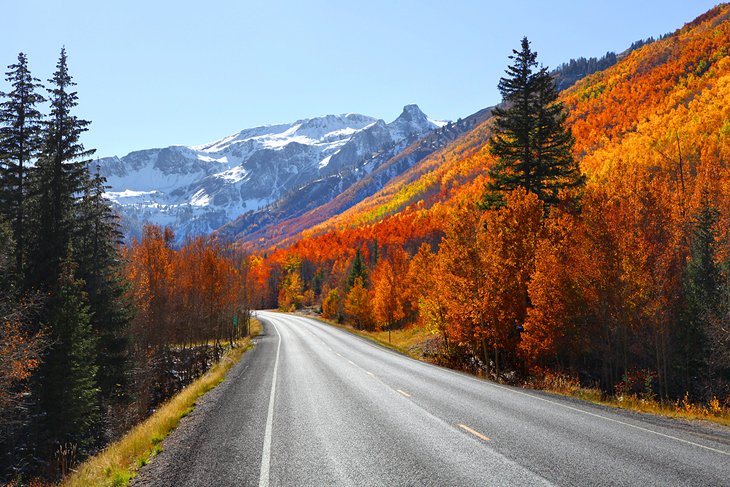 This scenic route begins in Silverton and runs for 46 kilometers to the town of Ouray. This two-lane mountainside highway takes you through some spectacular scenery, sometimes referred to as the Switzerland of America. In the fall, this route is even more pleasant when the trees are changing to bright shades of orange and yellow.
7. Vail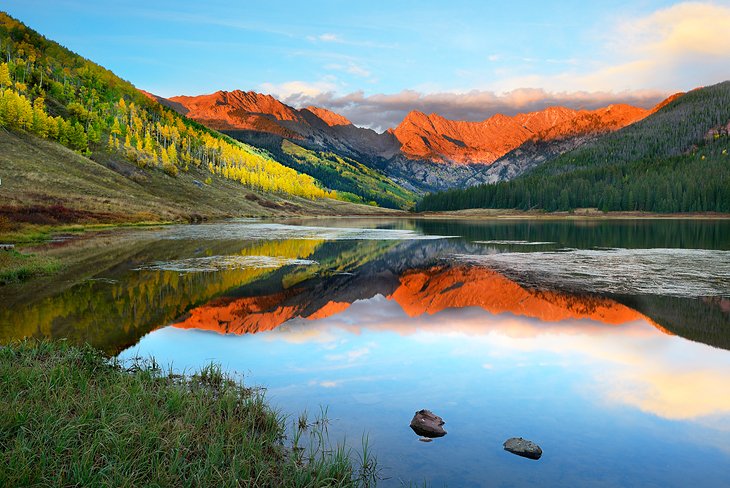 Vail is best known for being one of Colorado's top ski resorts, but if you come here in summer, you'll also be amazed at the scenery and photo opportunities. Mountains, lakes, and waterfalls are some of the main highlights.
8. Great Sand Dunes National Park and Preserve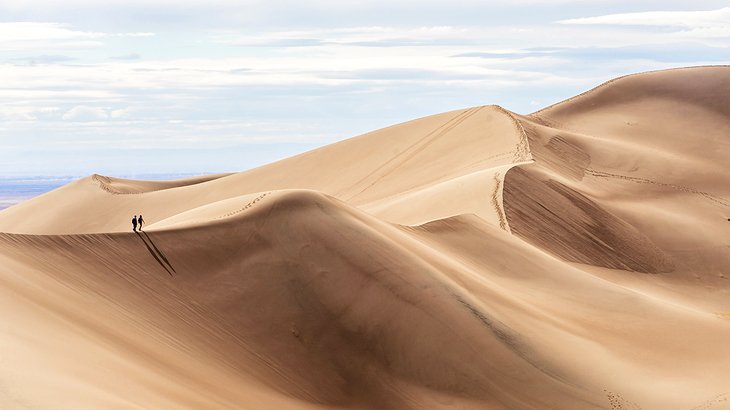 Great Sand Dunes National Park and Preserve is known for having the highest sand dunes in North America. If you want to isolate the dunes in your image, try adding people in the shot for perspective. The dunes are also back by jagged mountains in the distance, which makes for lovely landscape photos.
9. Mount Evans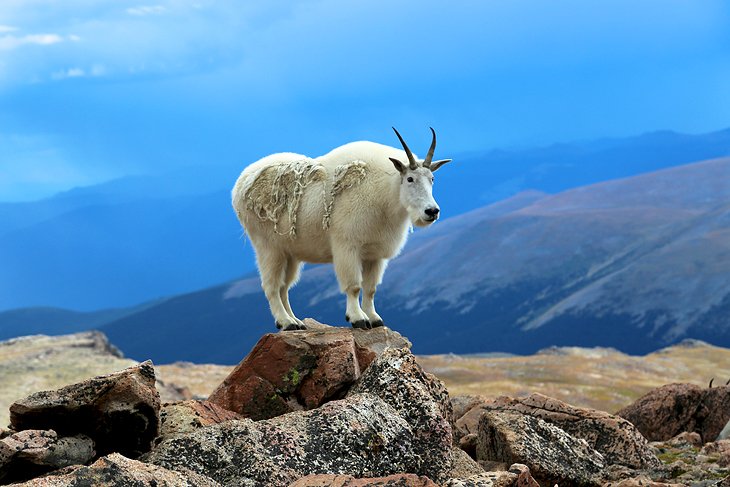 With a peak elevation of 14,271 feet, this is one of Colorado's most accessible 14ers. In summer, when the road is open, the Mount Evans Scenic Byway, the highest paved road in North America, will take you almost to the summit. It offers incredible views and opportunities to see wildlife.
10. Durango to Silverton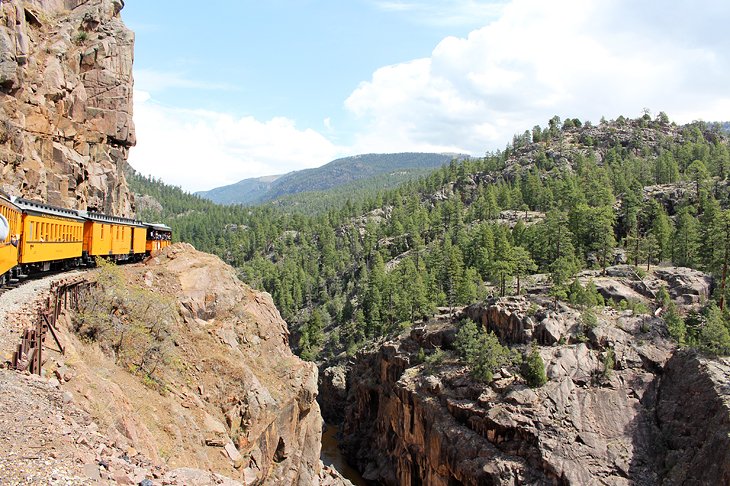 One of the most popular things to do in Durango is a trip on the narrow gauge railway from Durango to Silverton. The scenery around Durango itself is spectacular and there are numerous hiking trails and mountain biking trails that will take you to fabulous lookouts, but you can't beat the train. The train follows the Animus River and hugs the mountainside. In winter, the trip does not go all the way to Silverton.
If you don't want to take the train, the drive from Durango to Silverton is also stunning.
11. Colorado National Monument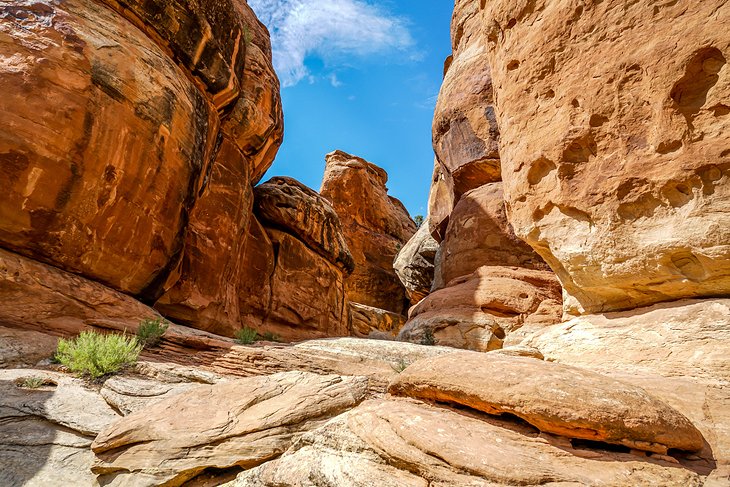 Stone spires, buttes, and other rock formations are the main highlights in Colorado National Monument. Just outside of Grand Junction, Colorado National Monument is easy to reach, and much of the scenery can be appreciated from the road. You can also enjoy hiking trails in the park.
12. Crested Butte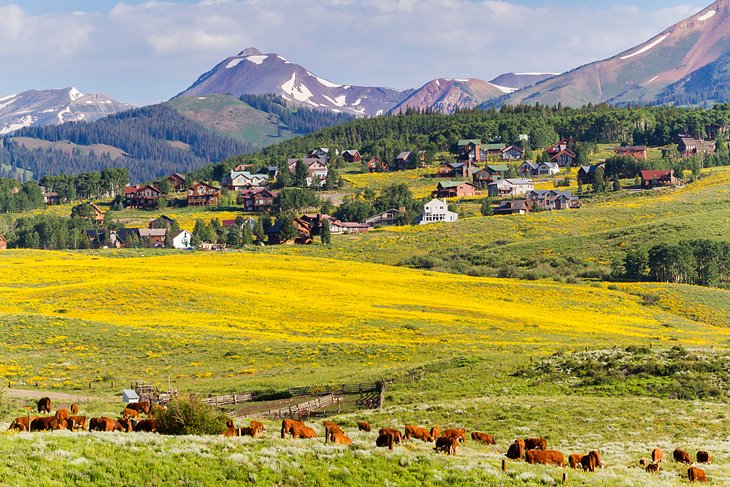 The mountain landscape and pastoral scenes around Crested Butte make this a destination worth visiting at any time of year. Many people come here in winter for skiing, but summer is equally beautiful when the wildflowers are in bloom.
13. Canyons of the Ancients National Monument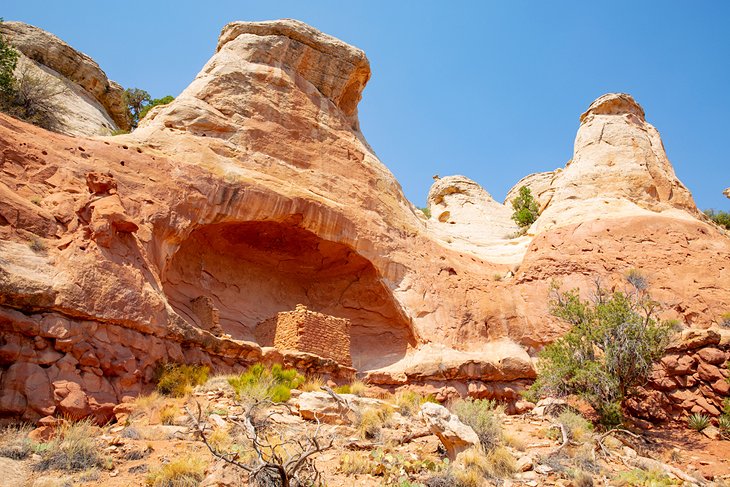 This is a lesser-known national monument in Colorado, located near Cortez and Mesa Verde. To get to the most impressive areas, you'll need to hike or mountain bike, but the trails are relatively easy. The area has a high concentration of archeological sites, including cliff dwellings and other signs of villages, as well as petroglyphs. There are estimated to be up to 30,000 sites related to native cultures.
14. Telluride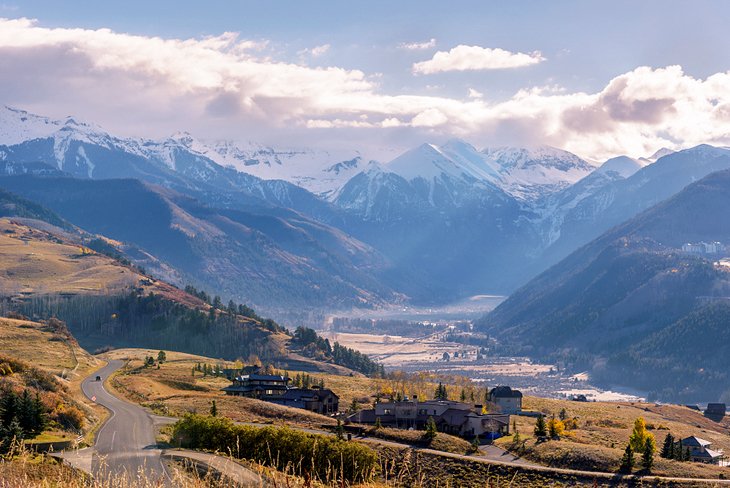 Telluride is another town closely associated with skiing, but it's also a great year-round destination. The town itself is scenic and makes a good base for exploring the surrounding mountain scenery.
15. Book Cliffs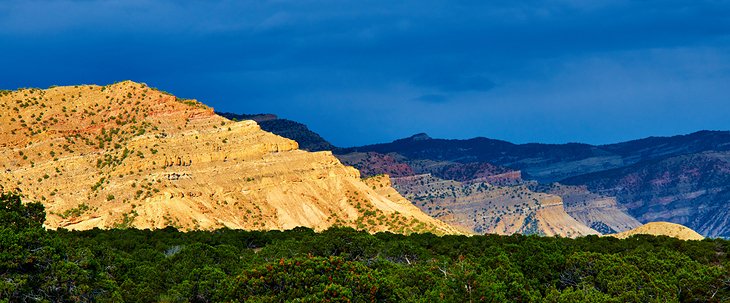 From Grand Junction, the Book Cliffs range stretches west into Utah. The crumbling slopes can be seen alongside Interstate 70 from between Grand Junction and Fruita. In this area, you'll also find hiking trails and numerous intersecting mountain biking trails in the foothills near Fruita.