17 Top-Rated Attractions & Things to Do in Charleston, SC
We may earn a commission from affiliate links ()
A well-preserved Southern belle, Charleston personifies the romantic notion of the Old South, with its aristocratic homes surrounded by lush foliage and its atmospheric brick streets. In 1773, Charleston was described as the wealthiest town in the American South, and today, it retains perhaps more than any other, the ambiance of plantation society.
A walk or a drive in a horse-drawn carriage through the Historic District, with its veranda-fronted mansions and slender church towers, makes it easy to see why the heroine of Gone with the Wind preferred to live in Charleston. Riding through the Historic District feels like traveling back in time to the old days of Charleston. Magnificent historic homes, churches, and other buildings (Charleston has more than 1,400 historic structures) line the streets, and a carriage ride is one of the most romantic things to do in Charleston, especially at night.
Along with historic homes, plantations, and museums, Charleston's tourist attractions include an aquarium; the USS Yorktown aircraft carrier; and Fort Sumter, where the first shots of the Civil War were fired. You'll be able to find the best places to visit with this handy list of things to do in Charleston.
See also: Where to Stay in Charleston
1. Middleton Place Plantation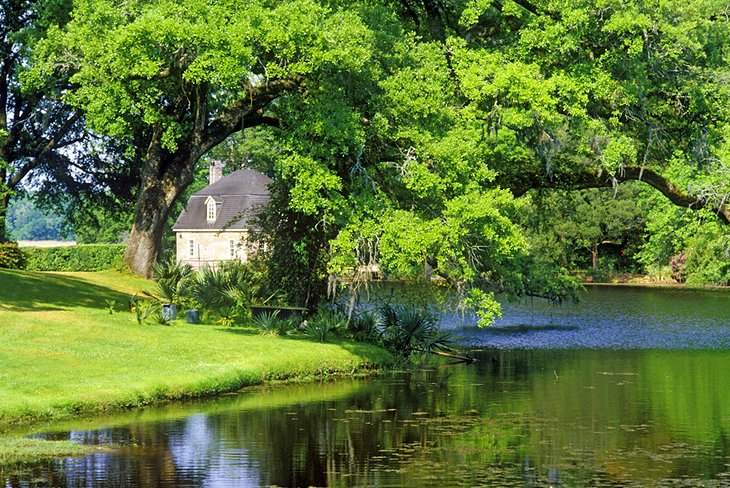 Nothing rings with the aura of the Old South like a great plantation, and Charleston has several to show off. In addition to its fully furnished plantation house, Middleton Place is further distinguished by America's oldest landscaped gardens.
Stretching in a magnificent series of descending terraces, hedged galleries, and pools, the grounds show off their symmetrical 17th-century European design. The gardens bloom year-round with rare camellias in the winter and azaleas in the spring.
On a tour of the 1755 house, you'll learn about four generations of the Middletons and their slaves as you see furniture, silver, rare books, porcelain, and portraits maintained by the same family for more than three centuries.
2. Waterfront Park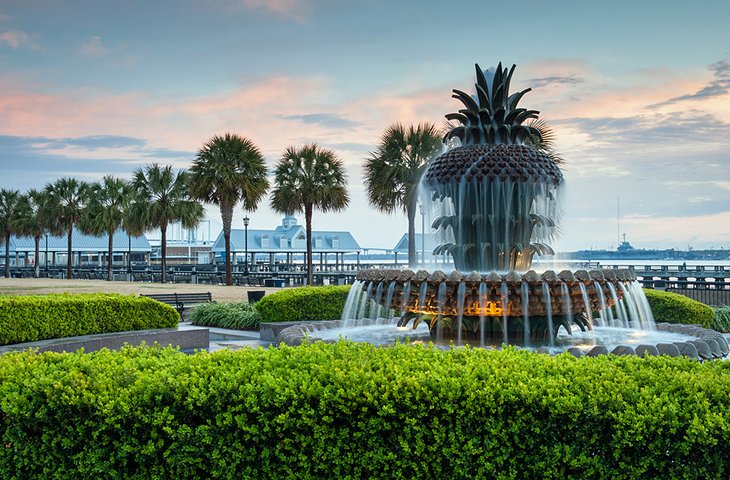 A place where tourists and locals gather to relax and enjoy the views of Charleston Harbor, the 12-acre Waterfront Park stretches along more than 1,000 feet of waterfront. Old-fashioned park benches and double swings face the water, where sailboats and larger ships are common sights.
3. Magnolia Plantation & Gardens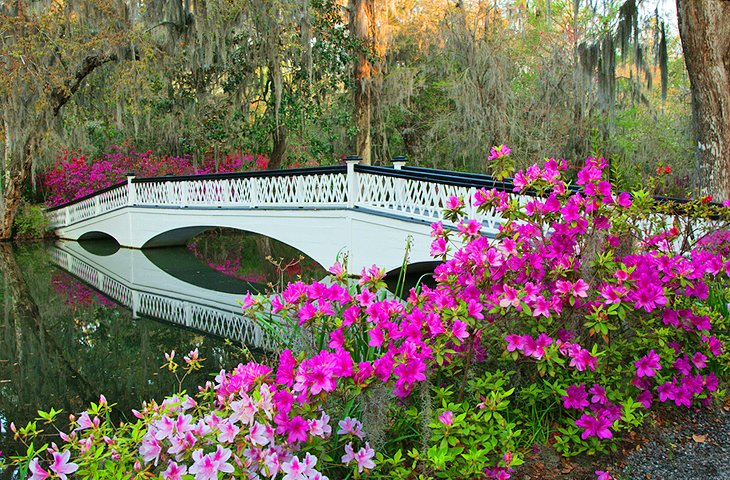 It's not just garden lovers who will be enchanted by the year-round beauty of Magnolia Plantation's extensive gardens. These are America's oldest publicly accessed gardens, first opened to visitors in 1870, although portions of them date to two centuries earlier. They are also the nation's last large-scale Romantic-style garden, in contrast to most show gardens where nature is controlled and shaped by formal beds, paths, and landscaping.
4. Watch Basket Weavers at the Old City Market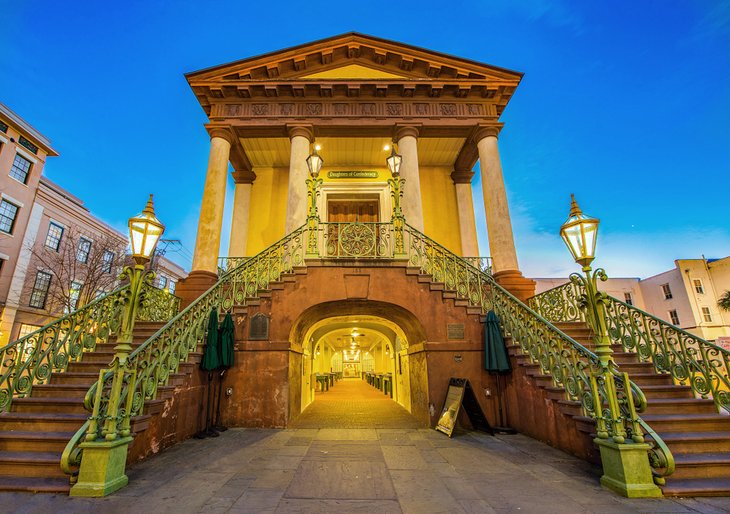 One of the most popular things to do in Charleston is to browse through the old market building, a prominent landmark in the historic district. Lively and colorful, it is a good place for souvenir shopping and just absorbing the local atmosphere.
Vendors sell locally made handcrafts and traditional food products like stone-ground grits, but the prime souvenirs of Charleston are the beautiful sweetgrass baskets. As tourists watch fascinated, Gullah artisans in the open-air "sheds" alongside the market hall weave these intricate works of art from native Lowcountry rushes, creating treasures that are among the country's oldest and most highly prized traditional crafts. The techniques and patterns originated in West Africa, and these baskets are the quintessential souvenir of Charleston.
Built in 1841 in the Greek Revival style, the red sandstone building with green ironwork trim, along with its sheds, are among the more than 100 sites in the city listed on the National Register of Historic Places.
5. Take a Boat to Fort Sumter National Monument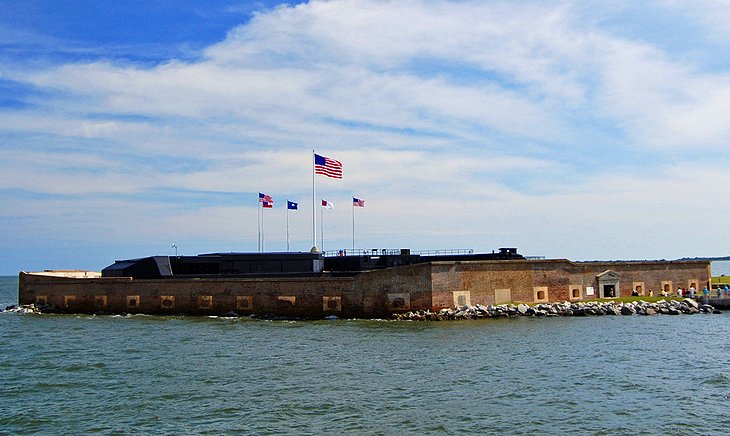 The American Civil War began on April 12, 1861 at Fort Sumter, when the Confederacy pummeled the federal fort in Charleston Harbor. At the end of the war, the American flag was once again raised over the remains of Fort Sumpter, exactly four years after the attack.
The ruins of the battered fort are well preserved, and National Park Rangers tell the story of Fort Sumter and how it helped shape history.
6. USS Yorktown and Patriots Point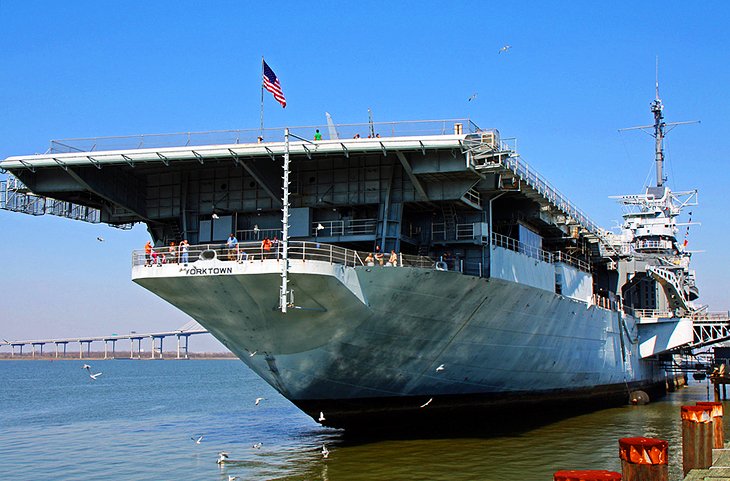 Just across Charleston Harbor from the Historic District is Patriots Point, where you can board the USS Yorktown. This immense vessel was the tenth aircraft carrier to serve in the United States Navy, receiving the Presidential Unit Citation and earning 11 battle stars for service in World War II, as well as five battle stars for service in Vietnam.
7. Stroll through the Battery and White Point Gardens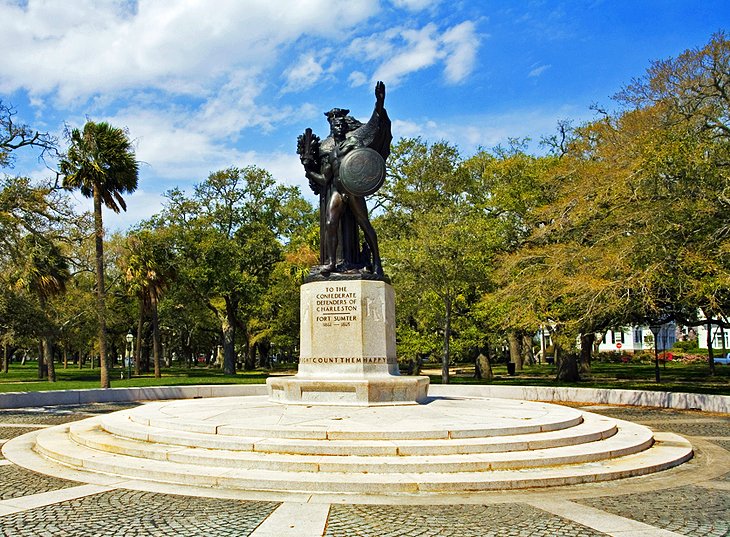 The promenade along the seawall washed by the Ashley and Cooper Rivers, as they meet and form Charleston Harbor, became a public garden in 1837 but was fortified as Battery Ramsey when the Civil War began.
8. South Carolina Aquarium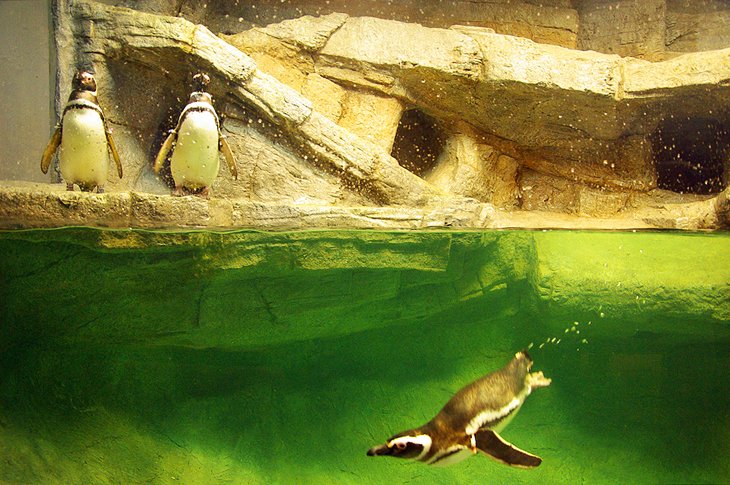 One of the most popular things to do for families in Charleston is the South Carolina Aquarium. Despite its name, it isn't just home to underwater creatures. Birds, land-dwelling mammals, plants, and reptiles join the sea inhabitants in every kid's favorite Charleston attraction.
The emphasis is on participation, so in addition to the two-story, 385,000-gallon aquarium tank, where there are daily interactive shows, you'll find Shark Shallows, where you can touch sharks and rays, and a touch tank with starfish and other creatures.
9. Bike across the Ravenel Bridge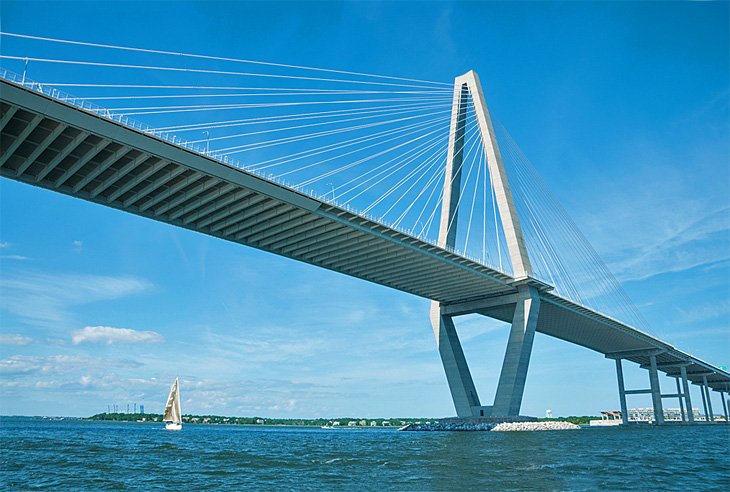 The Arthur Ravenel Jr. Bridge across the Cooper River, joining downtown Charleston to Mount Pleasant, became a well-loved landmark immediately upon its completion in 2005. Its sleek cable-stay design is more than just a pretty bridge: it is built to withstand winds in excess of 300 miles per hour and a 7.4-scale earthquake, and even to prevent collisions with ships.
Along with its multiple traffic lanes, the bridge includes a shared bicycle-pedestrian path named Wonders' Way, and walking or biking across it is a favorite activity for its sweeping views of Charleston.
10. Boone Hall Plantation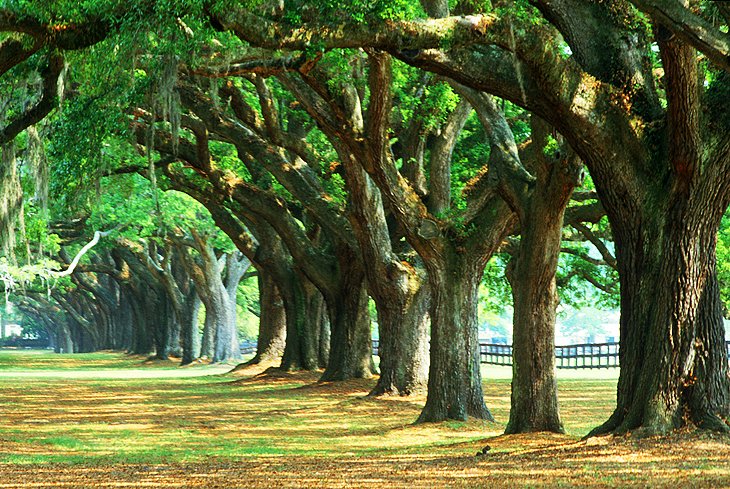 One of America's oldest working plantations, the 1681 Boone Hall is best known for its moss-draped, three-quarter-mile Avenue of Oaks and for preserving original slave cabins. The highly photogenic trees that frame the approach to Boone Hall were planted in 1743 by the son of Major John Boone, the original owner.
11. The Charleston Museum
Known as "America's First Museum," The Charleston Museum was founded in 1773 under the Charleston Library Society. Its collections are vast, arranged in a number of permanent exhibits that begin with Native Americans and early settlers in the Lowcountry History Hall, where you can see rare slave badges and early tools used in rice growing.
Exhibit areas illustrate early weaponry, life during the Revolution, and Charleston's role in the Civil War. The Early Days gallery displays the often-quirky collections of 19th-century world travelers, including an Egyptian mummy and case and Greek and Roman antiquities.
12. Drayton Hall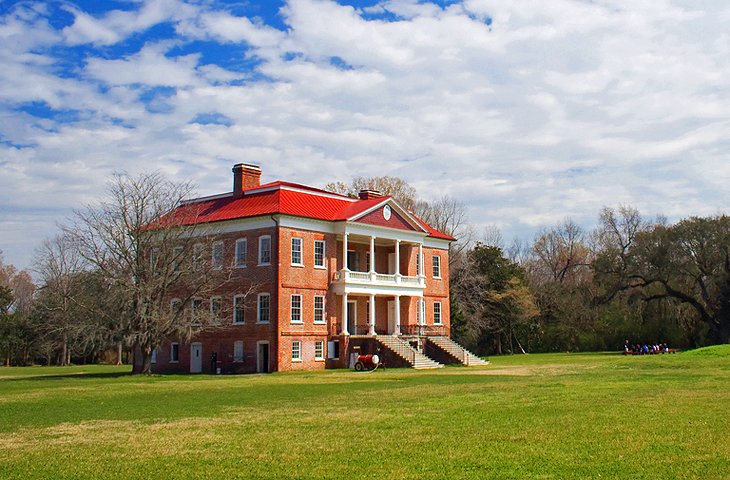 The elegant Drayton Hall is the oldest unrestored plantation house in America still open to the public. Similar to other local plantations, Drayton Hall offers guided house tours, but where it differs is that the house itself (its walls, floors, and fireplaces) remains virtually undisturbed, giving a rare glimpse into the past.
Its exquisite interiors are untouched, featuring ornamental details and original 18th-century craftsmanship. Dating from 1738, Drayton Hall Plantation was one of the few to survive the Civil War intact. Endearing personal touches remain, such as a children's growth chart dating back more than 300 years.
13. Old Slave Mart Museum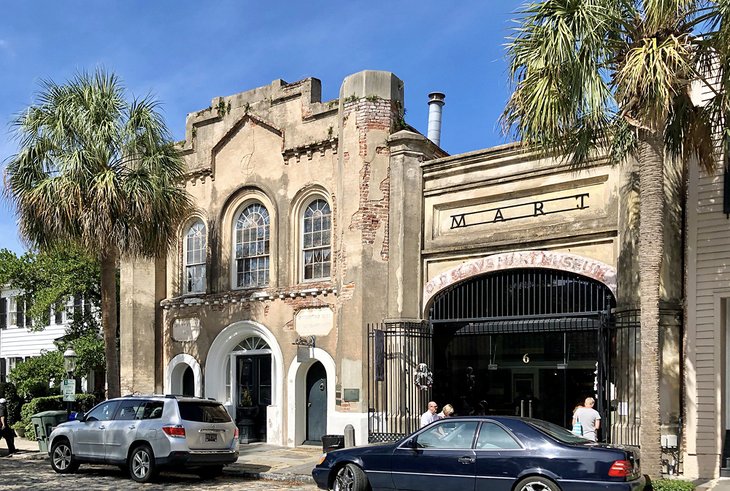 14. Nathaniel Russell House and Aiken-Rhett House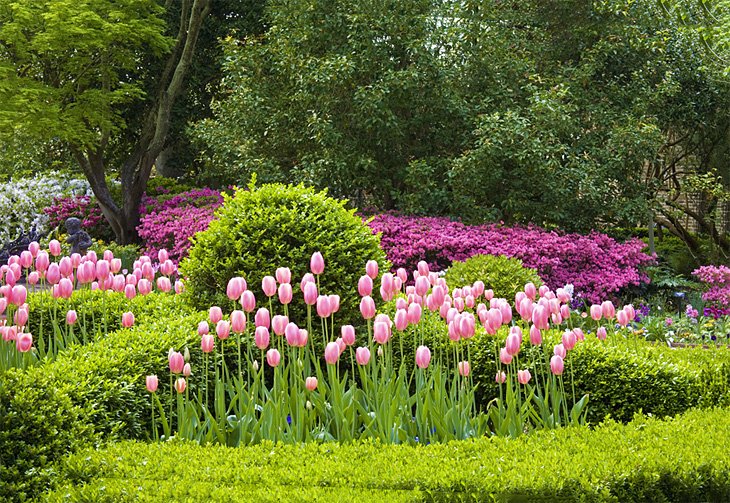 After walking past so many aristocratic mansions with their verandahs and imposing facades, you'll certainly be curious to look inside. A number are open as house museums, some furnished and decorated as they were in their heyday, and all giving a glimpse of upper-crust life in old Charleston.
Two of these are maintained by the Historic Charleston Foundation. The 1808 Nathaniel Russell House, at 51 Meeting Street, is among America's most important Neoclassical homes, known for its free-standing, three-story staircase and its ornate plasterwork. It is furnished with part of the organization's valuable collection of fine and decorative art, and is also especially known for its beautiful gardens.
15. Cathedral of St. John the Baptist and Historic Churches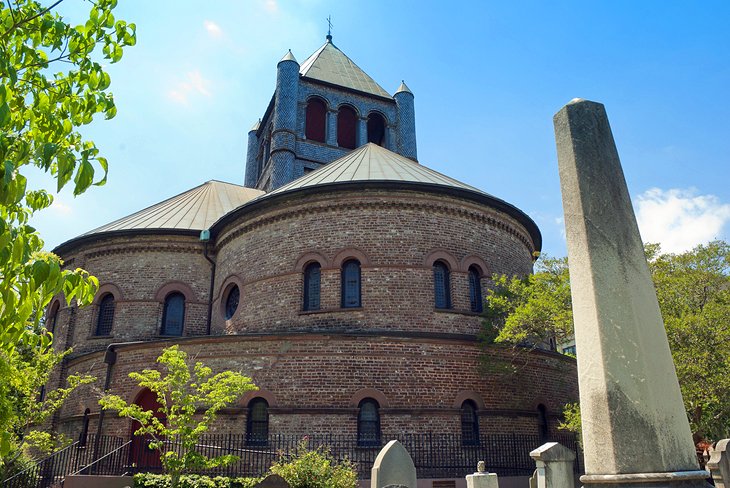 Remarkable historic churches are scattered throughout Charleston, and each has a story to tell. Among the city's most interesting is the brownstone Cathedral of St. John the Baptist, a neo-Gothic structure built to replace the previous cathedral, which was lost in the devastating 1861 fire that destroyed much of the city. The pews are carved from Flemish oak, and the three original altars are made of white marble. It has some notable stained glass windows as well.
16. Calhoun Mansion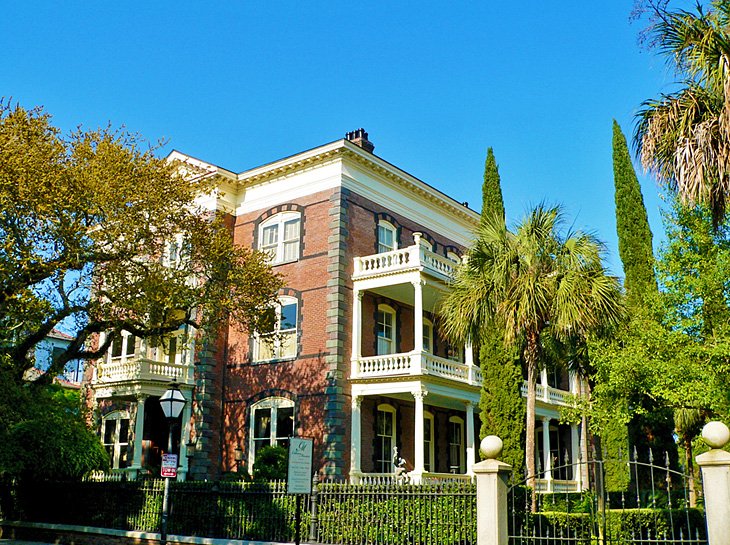 Representing a different era from the Historic Charleston Foundation's antebellum homes, the 1876 Italianate Calhoun Mansion is a prime example of Gilded Age décor and taste. Some of its 30 main rooms have Tiffany decorations, and they are filled (some might say overfilled, but that was the taste of the times) with outstanding collections of decorative arts of the late 19th-century era.
17. Tour Historic Homes at the Festival of Houses and Gardens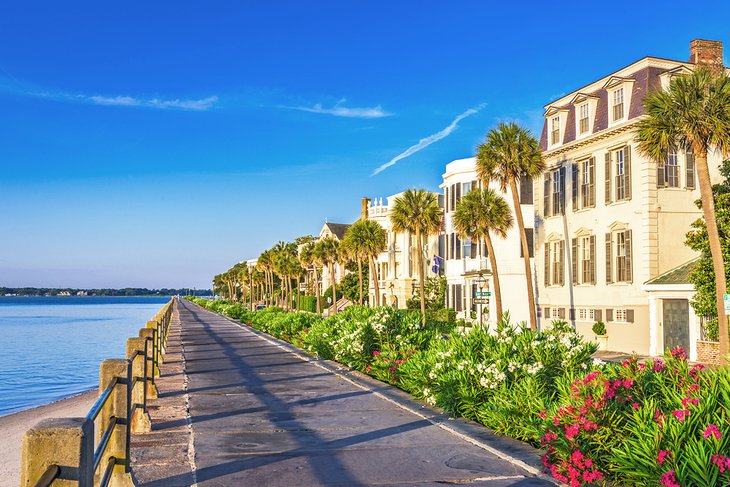 Organized by the Historic Charleston Foundation, the Annual Festival of Houses and Gardens features tours and educational programs specifically geared toward architectural and gardening enthusiasts.
Where to Stay in Charleston for Sightseeing
The main attractions in Charleston are clustered around the Historic District, and staying in this area of downtown will allow you to experience the best of the city. History buffs will want to base themselves in the heart of the Historic District; families may choose to stay to the northeast, closer to the aquarium; and budget seekers will find themselves five to seven miles out, and across the river to the west. The free DASH trolley operates three routes in the downtown area. Below are some highly rated hotels in convenient locations: