18 Top-Rated Attractions & Things to Do in Key West, FL
We may earn a commission from affiliate links ()
The southernmost city in the continental United States, Key West features a unique mixture of cultural influences, some of which can be seen in the island's attractions.
The colorful architecture is mainly Caribbean, with many of the older homes built out of coral-rock or salvaged ship-boards. Others came directly from the Bahamas, dismantled and shipped then re-assembled here in the Keys. The cuisine is Afro-Caribbean and Spanish, and there is a certain tropical feel to the town.
Key West is known for its sunsets, and watching the sunset from Mallory Square is one of the top things to do on any visit. Several famous writers have called the island home, including Ernest Hemingway, Robert Frost, and Tennessee Williams. Key West continues to attract artists today with its Bohemian and tolerant atmosphere.
Find the island's hidden treasures with our list of the things to do in Key West.
See also: Where to Stay in Key West
1. Walk along Duval Street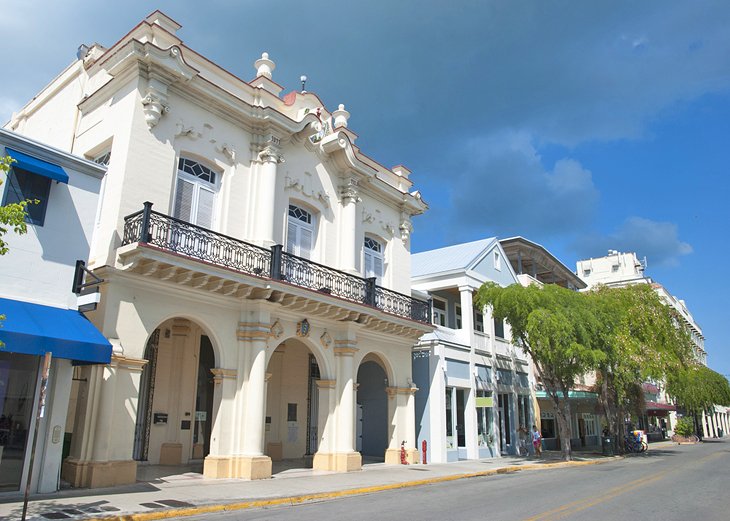 Duval Street is Key West's main tourist strip, with restaurants and shops designed to entertain tourists and cruise ship passengers. This is the place to begin, or perhaps end, a busy day of sightseeing.
Historic homes and some of the city's most popular tourist attractions and places to visit can be found along Duval Street, which stretches from Mallory Square to the Southernmost Point marker.
This area is also host to several events and festivals throughout the year, the most famous of which is the Hemingway Days Festival, held each summer. Other highlights in the area include the mecca of everything key lime, Kermit's Key Lime Pie Shop.
An ideal way to get a good overview of the area and its history is on the Conch Tour Train, which visits Duval Street, as well as Old Town, Hemingway's House, and the waterfront area. This 90-minute narrated tour offers perspective on the railroad days, the depression, and WWII, as they relate to Key West.
2. Visit the Ernest Hemingway Home and Museum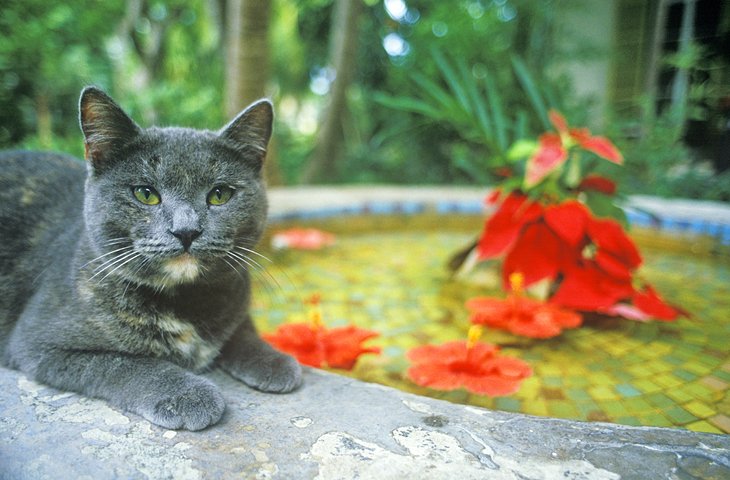 The legendary author Ernest Hemingway bought this 1851 Spanish Colonial house in 1931 and lived in it until 1940. It features a lush tropical garden and the salt-water pool that he claimed nearly wiped him out financially, and contains his "last penny" pressed into the concrete.
Inside, you can see the restored interior as well, which displays the writer's own collection of 17th- and 18th-century Spanish furniture. More than 40 descendants of Hemingway's original brood of house cats still roam the property. He wrote a number of novels here including A Farewell to Arms, Death in the Afternoon, and For Whom the Bell Tolls.
3. Explore Key West Butterfly and Nature Conservatory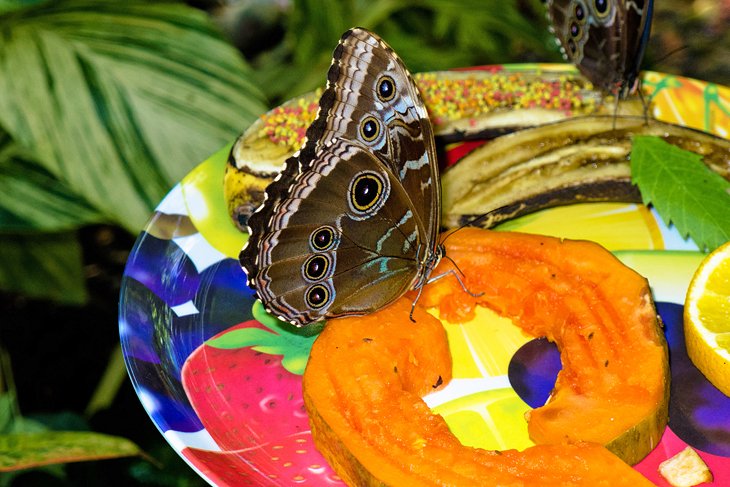 One of the top things to do in Key West for families is a visit to the Key West Butterfly and Nature Conservatory. Children of all ages will be captivated by the opportunity to walk among more than 50 species of butterflies in the natural garden habitat of a glass conservatory.
In addition to the colorful butterflies, more than 20 species of exotic birds reside here, making a visit to the conservatory a truly special experience.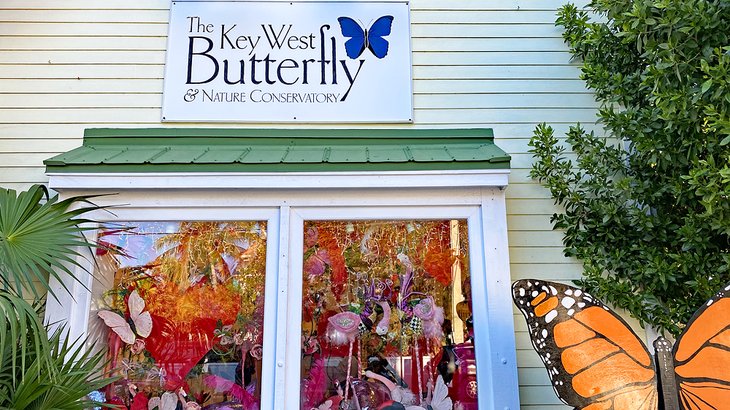 4. Catch a Sunset at Mallory Square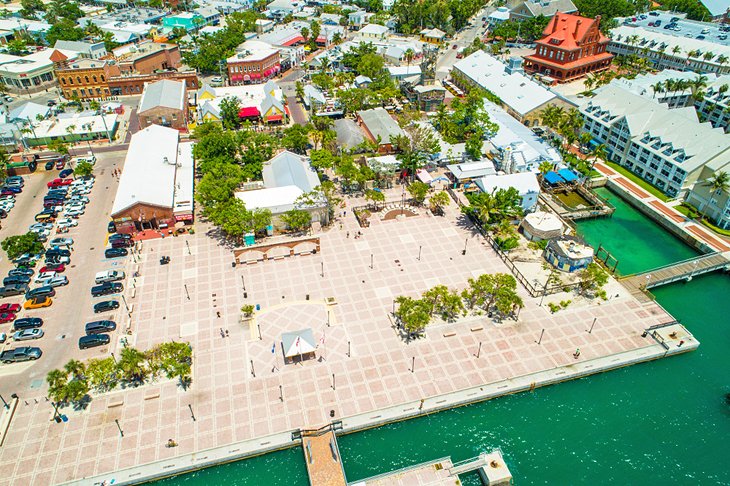 Mallory Square, a former warehouse area, is now the location of a nightly sunset-watching ritual with live entertainment. This is one of the most popular free things to do in Key West and is a must-do activity when in town.
Make your way to the dock areas at the base of Duval street and marvel at the stunning pinks and reds as the sun sets over the Gulf of Mexico. Jugglers, vendors, musicians, and other street performers create a carnival-like atmosphere, including some truly unique performances like dog unicycling, cats on a tightrope, and straightjacket escapes.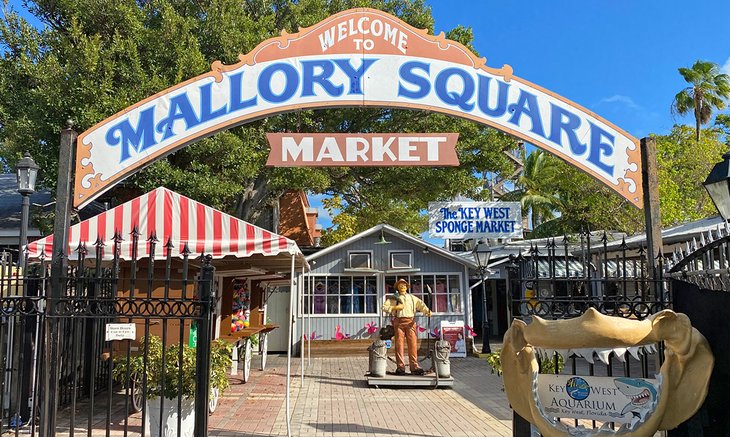 The area has become one of the top highlights of a visit to Key West, particularly in the late afternoon, when browsing the shops and other attractions located on and around Mallory Square is the thing to do. Great places to visit include the Shops at Mallory Square, home to a variety of local art, souvenirs, and refreshments (Cuban Coffee Queen does an amazing breakfast burrito).
5. Take a Selfie at America's Southernmost Point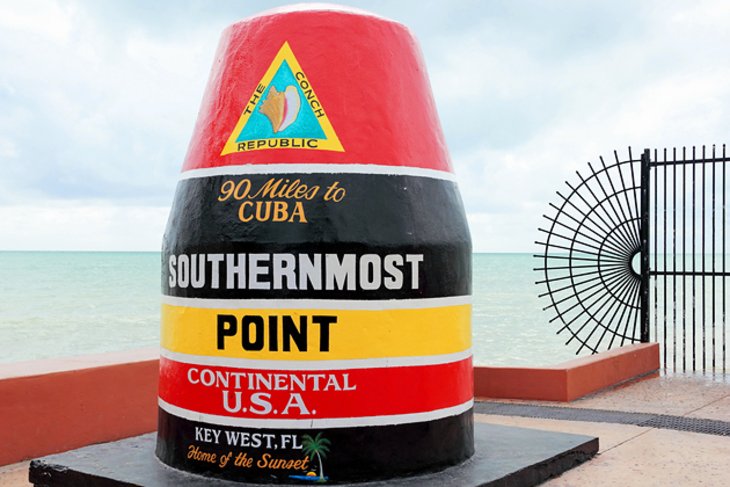 Key West's claim to fame as the southernmost point in the continental U.S. is marked by a red, black, and yellow concrete marker at the corner of South and Whitehead streets.
It's a lively spot, as street vendors and performers congregate around the site to sell souvenirs and showcase their talents. The marker itself, dedicated by the Key West public Works Department in 1983, is less than inspiring but nonetheless, it still works well as the perfect selfie background (be prepared, though, to line up for a few minutes for your turn).
6. Take a Day Trip to Dry Tortugas National Park
History coupled with soft-sand beaches and wonderful opportunities for snorkeling are the main allure of this isolated park. Catamaran Boat Excursions to the Dry Tortugas, which include snorkeling and snorkeling equipment, as well as lunch, leave from Key West and are the best way to access this site.
Dry Tortugas National Park is an archipelago of seven reef islands located around 65 miles southwest of Key West. They were so named by explorer Ponce de Leon due to the number of turtles (tortuga meaning turtle in Spanish) found on the islands. The "dry" part was added later, referring to the lack of fresh water on the islands.
One of them, Garden Key, is home to the 19th-century Fort Jefferson, which was built by the U.S. government to protect and control the Gulf of Mexico shipping channel. The fort operated as a prison for Union deserters during the Civil War and also housed Dr. Samuel Mudd, who was arrested as a co-conspirator in Abraham Lincoln's assassination.
7. See the Treasures at Mel Fisher Maritime Museum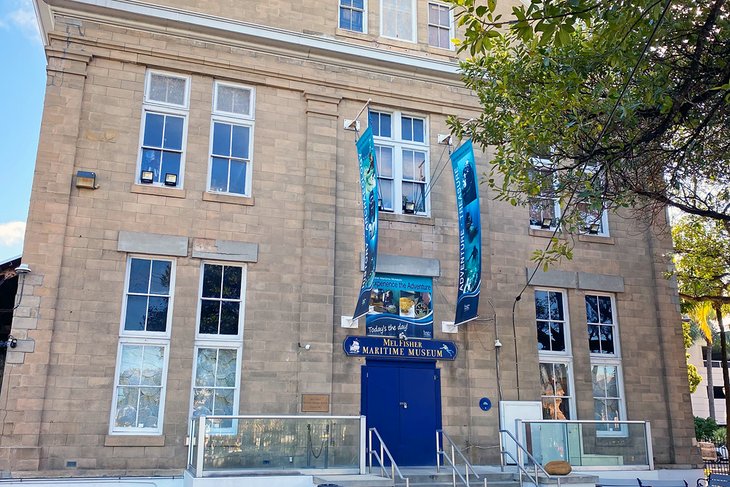 The Mel Fisher Maritime Museum tells the story of diver Mel Fisher, who discovered several shipwrecks, including one that carried exceedingly valuable artifacts and another that holds a wealth of historical value.
First discovered in 1972, an English ship was found about 35 miles west of Key West. Later identified as the Henrietta Marie, this was a slave ship that had disappeared in 1700 shortly after selling 190 African Captives in Jamaica. Although the ship did not carry a wealth of gold and jewels, its remains hold invaluable artifacts, which provide a look at the history and conditions of the maritime slave trade, and is the oldest slave ship wreck to be discovered.
In 1980, Fisher's dive teams discovered the wreck of the Santa Margarita, a 17th-century Spanish ship. This wreck held an astounding assortment of valuable objects, from gold and silver bars and coins to elaborate jewelry.
8. Tour Harry S. Truman Little White House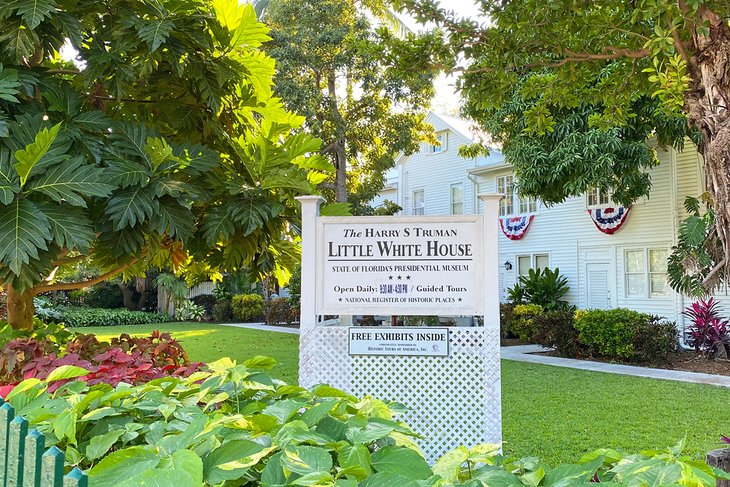 The restored Harry S. Truman Little White House was built in 1890 and served as the headquarters for the naval command through World War II. Truman first visited the house in 1946, and during his presidency used it several times as a vacation retreat.
The original furnishings and decor have remained intact from the Truman era, and it has been used by subsequent presidents and officials as it still is today. Items like Truman's piano and the desk he used during his "working vacations," are perfectly preserved for posterity. Helpful guides add insight into the building's history and the political significance it held during the Cold War.
9. Martello Towers: Key West's Defences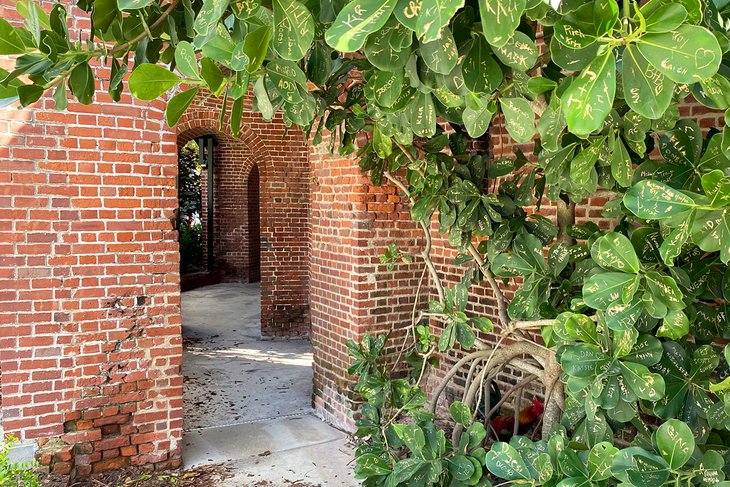 The Martello Towers are two brick fortifications, built in 1858 to protect Fort Zachary Taylor from the east. The fort was never completed and never saw hostile action, although the eight-foot-thick granite walls would certainly have withstood artillery attacks. The central tower provides a spectacular panoramic view of the Atlantic coast of Key West.
The West Martello Tower and Garden Center was constructed in the 1860s by the U.S. Army Corps of Engineers. The Key West Garden Club took possession of the fort in 1955 and began a cleanup and planting to beautify the dilapidated fort. Today, you can stroll the grounds, through lovely courtyards and gardens. Romantic pathways, arches, a waterfall, and water lily pond are some of the highlights.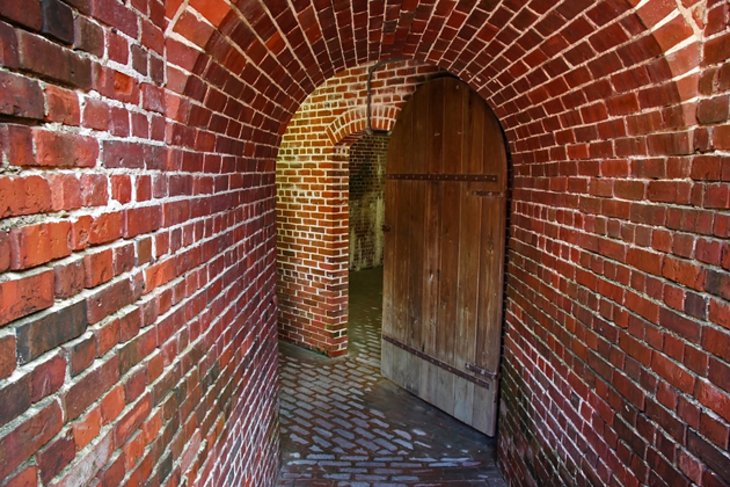 10. Audubon House and Gallery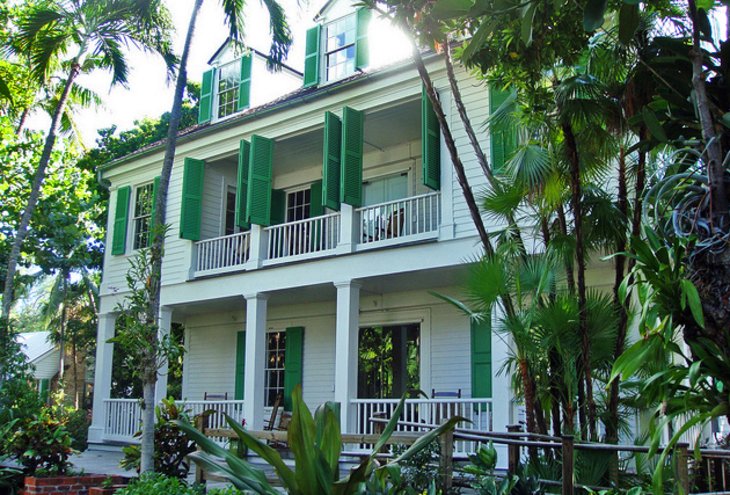 This 1840s home was built by ship carpenters for Captain John Greiger, a noted harbor pilot and wrecker. Colonel Mitchell Wolfson restored it in the 1960s, initiating the subsequent preservation movement in the rest of Key West.
The property is noteworthy both for the house and the beautiful gardens and grounds. The home contains many 18th- and 19th-century period furnishings, much of it from Europe, and a substantial collection of engravings by John James Audubon, who stayed here in 1832.
11. Step Back in Time at Fort Zachary Taylor State Park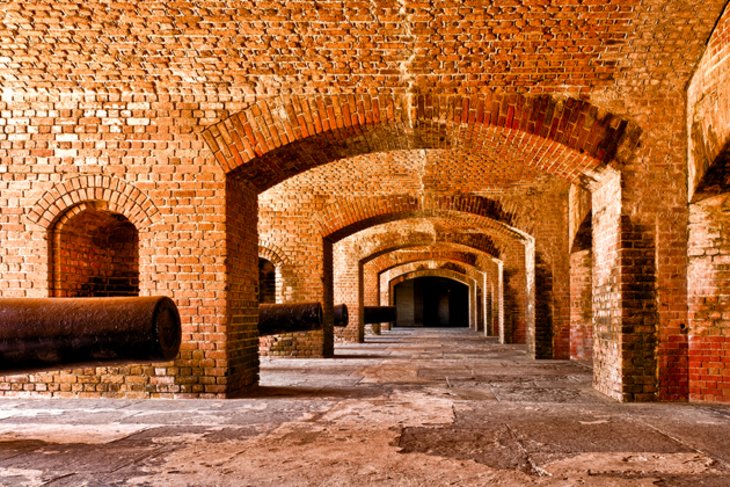 Built between 1845 and 1866, Fort Zachary Taylor protected this part of Florida's coast during the Civil War. Today, it is a State Park and National Historic Landmark, renowned for its historical attractions, especially the extensive collection of Civil War era armaments, which are still being excavated.
The park also hosts a variety of annual events, including concerts, boat races, sculpture contests, and even a pirate festival. In addition to all of these fun things to do, tourists will enjoy the park's beautiful swimming beach; dedicated snorkeling areas; and nature trails, which are open to both foot and bike traffic.
12. The Oldest House Museum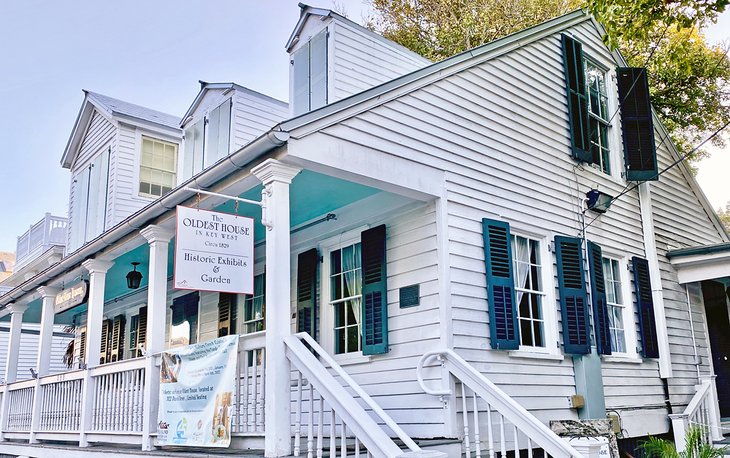 The Oldest House in South Florida, built in 1829, was the former home of Francis B. Watlington. It was originally built by Richard Cussans in a different location and later moved to Duval Street.
The house offers a chance to see and learn a little about the history of Key West. It is not as extravagant or as lovely as some of the city's other historical houses that are open to the public, but it has its own unique charm.
13. See the Sharks at Key West Aquarium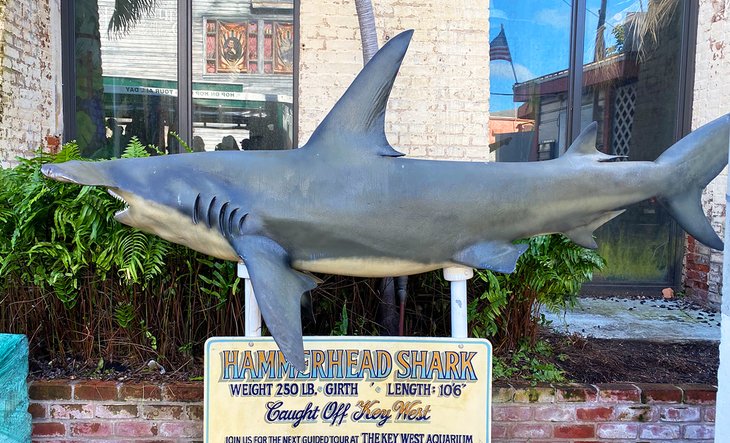 The Key West Aquarium first opened its doors in 1934, making it one of the first open-air aquariums in the U.S. For practical purposes of algae control, a roof was later added, and the facility was upgraded.
Exhibits include the "Atlantic Shores" and the large outdoor holding pens. A number of tanks house local marine life, including puffer fish, snappers, and angelfish. There are also tanks with barracuda and sharks, and a "touch tank," always a favorite with kids, as they can get up close and personal with conch, starfish, and other invertebrates.
14. Shipwreck Treasure Museum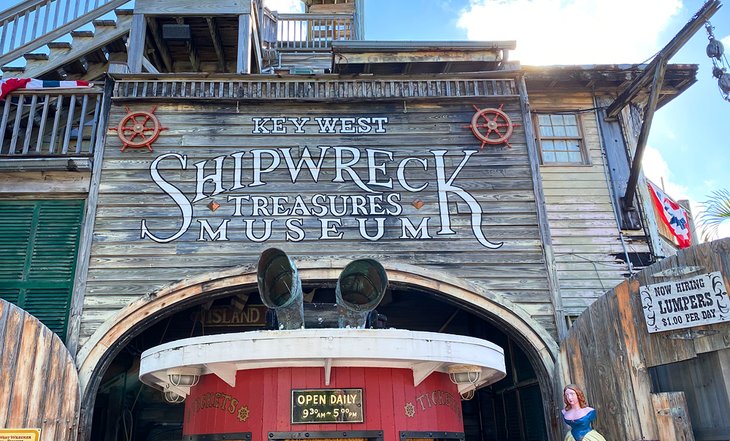 The Shipwreck Treasure Museum is housed in the replica of a 19th-century wrecker's warehouse with exhibits exploring the fascinating history of the salvage industry in the area.
Wrecking, the practice of salvaging cargo from the various ships that perished along the Florida reefs, was once a major part of Key West's economy and an extremely lucrative - but dangerous -industry. From atop observation towers like the 65-foot example here at the museum, wreckers would watch day and night for ships in trouble and race to the site. The first to arrive could claim the rights to the largest share of the salvage profits, a process overseen by special "wrecking courts."
Here, at the museum, actors in period costume recount the story of the Isaac Allerton, which sank in 1856, as well as show what life was like for the daring wreckers who risked their lives to not only recover treasure but also save the lives of the reefs' victims.
15. Key West Cemetery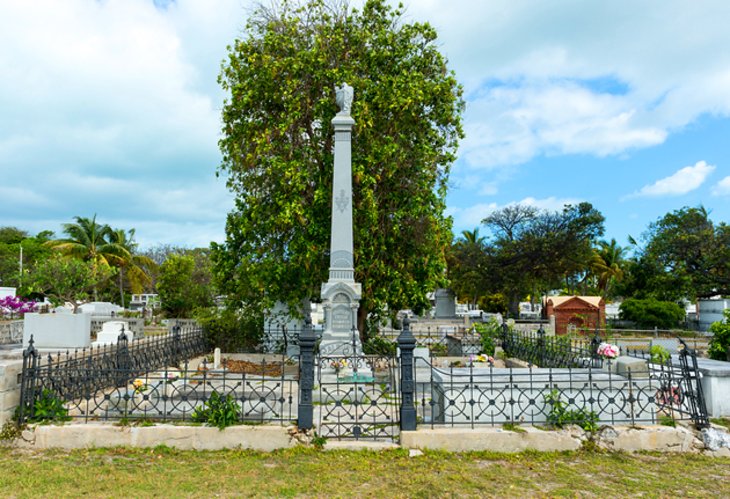 Founded in 1847 after the island's original cemetery was destroyed by a hurricane, the headstones in Key West's cemetery mark the graves of more than 35,000 people.
This historic cemetery has several religious and memorial sections, including dedicated Jewish and Roman Catholic areas, the Los Martires de Cuba memorial commemorating the Cuban martyrs who were killed during the 1870s independence movement, and a plot dedicated to the sailors who died when the USS Maine sank in 1898.
16. Key West Lighthouse and Keepers Quarters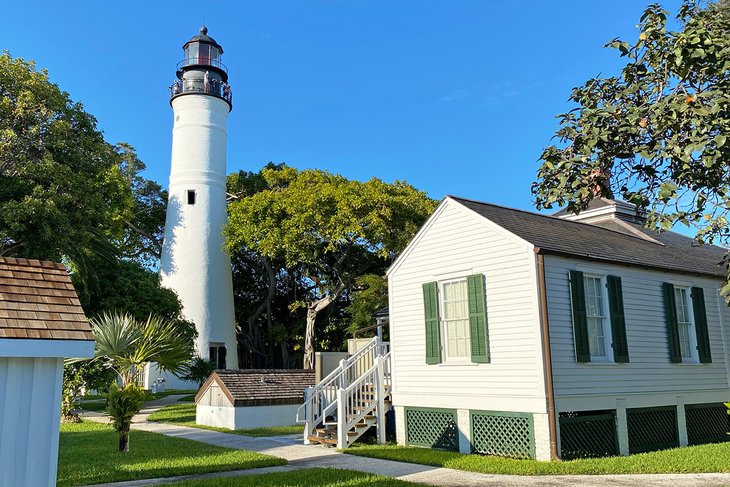 The Key West Lighthouse was built in 1847 and opened in 1848 with a female keeper, a rarity in that time. Over the years, its keeper's quarters and lenses were upgraded until technology rendered both obsolete, and it was decommissioned in 1969.
The Key West Art and Historical Society adopted the property, initially turning it into a military museum and then later restoring the lighthouse and quarters to reflect life here at the beginning of the 20th century.
Today, it houses original furniture, household items, and photos of the many keepers who kept the light burning through even the worst of storms.
17. Laze on a Key West Beach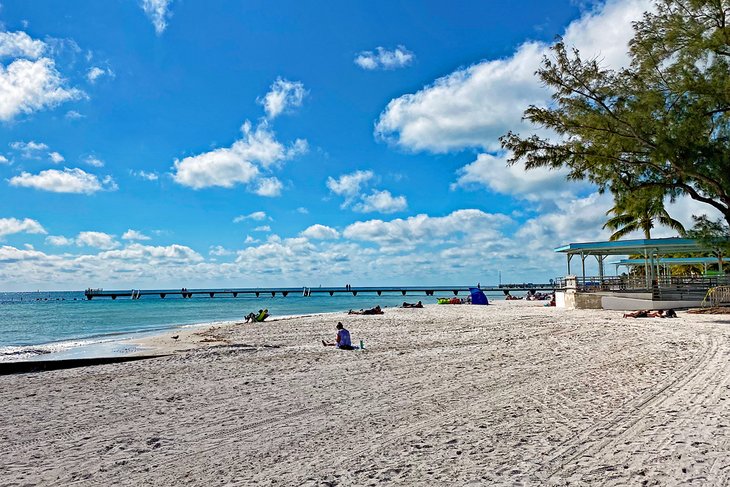 Many first-time visitors are blown away to find out that Key West is actually home to a number of great little beaches (plus one or two larger ones). Which one you gravitate to will depend largely on your travel habits.
For example, those traveling with kids will want to include a visit to Higgs Beach on their list of Key West beaches to visit. One of a string of great little beaches tucked away on Key West's southern Atlantic coast that includes Rest Beach, South Beach, and County Beach – all within an easy walk of one another – Higgs Beach was built (yes, it's manmade) with families very much in mind.
Amenities include water sport rental shops, a restaurant, restrooms with changing and shower facilities, bike racks, as well as beach chairs. A children's playground is located here, along with volleyball nets. Ample free parking is available. Be sure to check out the neighboring West Martello Tower and Gardens.
Other beaches to check out include Smathers Beach (for sunbathing and swimming); Simonton Beach (for sunsets); Fort Zachary Taylor Beach (for history and wildlife); Dry Tortugas Beach (for romance and day trips, as it's on an island); and Dog Beach (for, you guessed it: dogs!).
18. Key West Museum of Art & History at the Custom House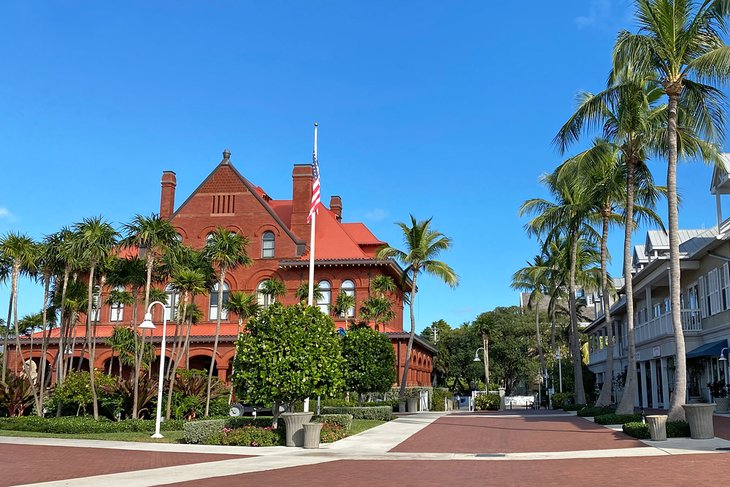 Handily located between Mallory Square and the Harry S. Truman Little White House attractions stands the Key West Museum of Art & History. Set in the city's historic Custom House building, a large and handsome red brick structure built in 1891, it's well worth a visit.
Highlights include informative exhibits and displays, including a sizable Hemingway collection, relating to famous personalities who at one time or another called Key West home or visited here. There are also exhibits relating to local social and maritime history. The museum also houses a sizable collection dedicated to artworks and sculptures from local, national, and international artists.
Where to Stay in Key West for Sightseeing
Key West is compact and easily walkable, but the best place to stay is near Duval Street, in the heart of downtown. Budget-minded travelers will have to search farther afield to find reasonable prices.
Tips and Tours: How to Make the Most of Your Visit to Key West
More Related Articles on PlanetWare.com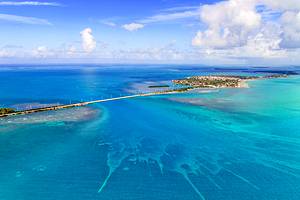 The Florida Keys: The Florida Keys are by far one of the top places to visit in Florida, best known for their fascinating history and amazing sunsets. Learn about historic forts and tales of pirates, and experience limitless opportunities to encounter wildlife and watch the sun set over the Gulf of Mexico.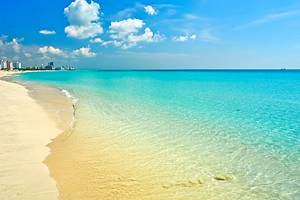 Sun and Sand: The keys are also naturally home to some of the best beaches in Florida, making the region a very popular resort destination. Key West is home to several excellent resorts, and the popular diving town of Key Largo has a wide variety of resorts as well, ranging from luxury accommodations to private cottages.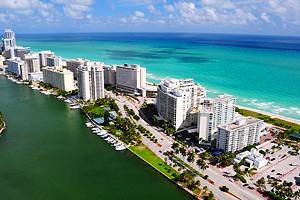 Mainland Excitement: Approximately 3.5 hours' drive from Key West, the vibrant city of Miami is one of Florida's most exciting tourist destinations, full of attractions and things to do. Tourists can easily add a night or two in the city to their Florida vacation itinerary on the way to or from Key West, or may want to stay a little longer at one of Miami's popular resorts.