18 Top-Rated Tourist Attractions in Havana
Author Karen Hastings traveled extensively around Cuba and loved soaking up Havana's history and culture.
History and Havana go hand in hand. The name Havana conjures images of Spanish conquistadors, revolutionary heroes, and the literati and glitterati who once basked on these sun-splashed shores. Today, the fascinating history of Cuba's capital awaits you at every twist and turn, in the cobbled streets of Old Havana; in the beautiful Cuban Baroque buildings; in the historic forts, museums, legendary restaurants, and lively public squares.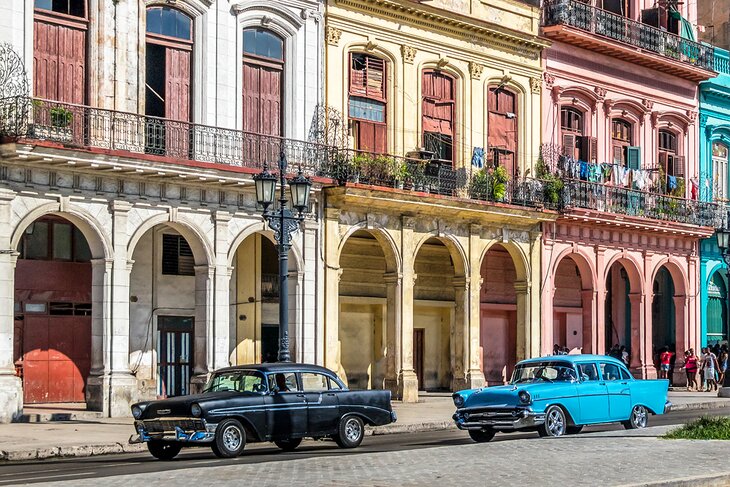 A fiesta for the senses, Havana is a city made to stroll, with plenty of cultural attractions and unique things to do. Listen to live rumba music on a street corner, feast at restaurants where Hemingway once dined, or inhale the salt-soaked air along the famous Malecón.
But perhaps the best part of a visit to Havana is the people. Friendly and outgoing, the locals are proud of their culture-rich Caribbean city and happy to share its historic treasures and many hidden gems. Learn about the highlights and best places to visit with our list of top attractions in Havana, Cuba.
1. Old Havana (Habana Vieja)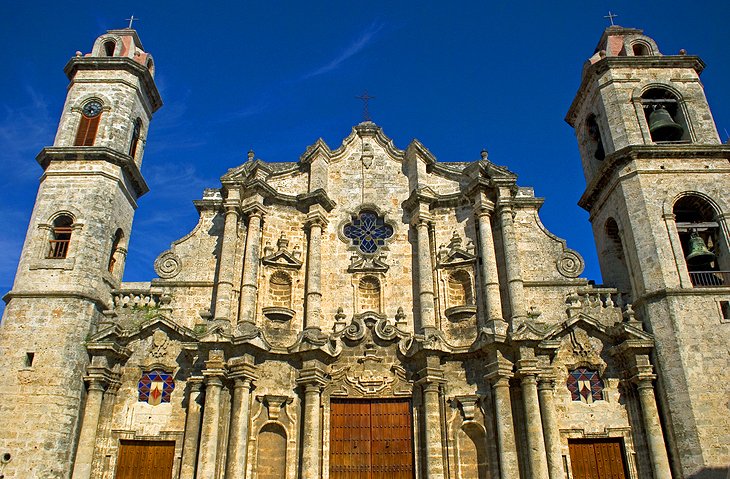 Old Havana, Cuba, a UNESCO World Heritage site, oozes the charm of days gone by. Elegant neoclassical and Baroque buildings border cobbled squares and narrow streets, and many have been carefully restored to their former beauty.
If you're wondering what to do in Old Havana, start your sightseeing tour by heading to one of the popular public squares: Plaza Vieja and Plaza de Armas. The latter is where the splendid Palacio de los Capitanes stands, home to the Museo de la Ciudad (City Museum) and a delightful leafy courtyard.
Other highlights of Old Havana include the magnificent Catedral de San Cristobal, a celebration of the Cuban Baroque style, and the stout Castillo de la Real Fuerza, an impressive military fortress.
To tap into the lively vibe of Havana, take a walk along Calle Obispo. By day, you can browse the shops and art galleries and admire the colorful Cuban Baroque and Art Nouveau architecture. By night, live music lures you into buzzing restaurants and entertainment venues. Here, you'll also find the famous El Floridita restaurant, a must-do on most tourists' sightseeing lists.
After soaking up all the history of this captivating quarter, check out the 35-meter tower of the camera obscura. When open, it offers a breathtaking overview of these well-aged jewels.
Finally, if you're looking for places to eat in Havana, the former Hemingway hangout, La Bodeguita del Medio, serves up succulent seafood and ice-cold drinks.
2. The Malecón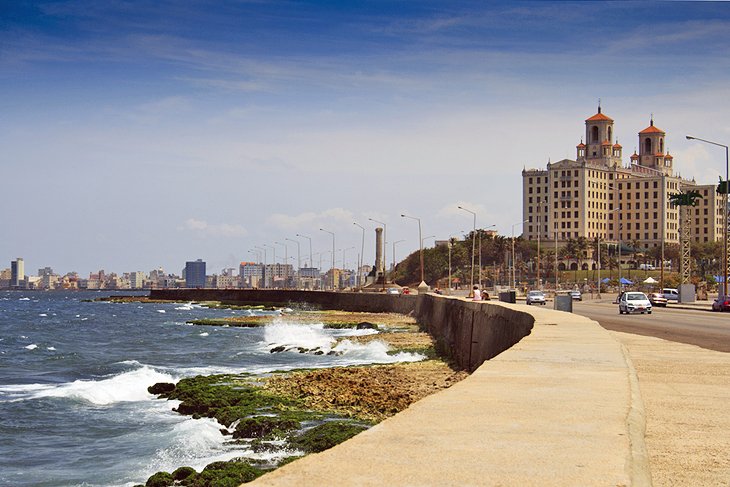 Strolling along the Malecón (El Malecon) at sunset is a wonderful way to soak up the feel of this evocative city and see some sights along the way.
Havana's famous seafront boulevard runs about seven kilometers from Habana Vieja (Old Havana) to the Vedado and Plaza area. Overlooking the boulevard is a colorful collection of well-preserved 20th-century buildings in a mix of architectural styles, from Art Deco to Neo Moorish. In the golden glow of the setting sun, they make a beautiful picture.
The Malecón is also a great place to meet the locals. Anglers come here to cast their lines, and families and young couples saunter along the seafront enjoying the fresh air and ocean breezes.
Those seeking to rest their weary feet should stop by the historic Hotel Nacional de Cuba, a World Heritage Site and a National Monument with a long list of glamorous former guests, including Frank Sinatra, Marlene Dietrich, and Marlon Brando.
3. Plaza Vieja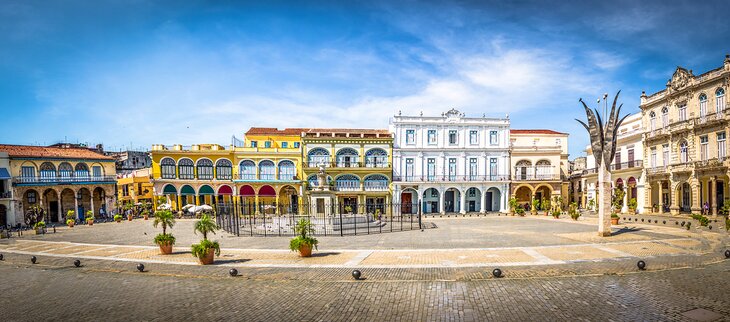 It's easy to see why Plaza Vieja is one of the most popular places to visit in Havana. Set in the heart of Old Havana, this landmark square is lined by colorful buildings depicting a variety of architectural styles. Whether you're a fan of classic, Baroque, or Art Nouveau, you'll find something to love in this historic square, which dates to 1559.
Tourists love visiting this bustling plaza because it is packed with fun things to do. Enjoy a meal al fresco, grab a coffee in a café, enjoy the view from the Camera Obscura, or ogle the impressive stained-glass windows. Families and couples alike could spend hours here, and they do. Be sure to arrive hungry!
Once known as Plaza Nueva, which means New Square, Plaza Vieja (Old Square) has been recently revamped, becoming one of the most visited places in the city.
4. Plaza de la Revolución (José Martí Memorial)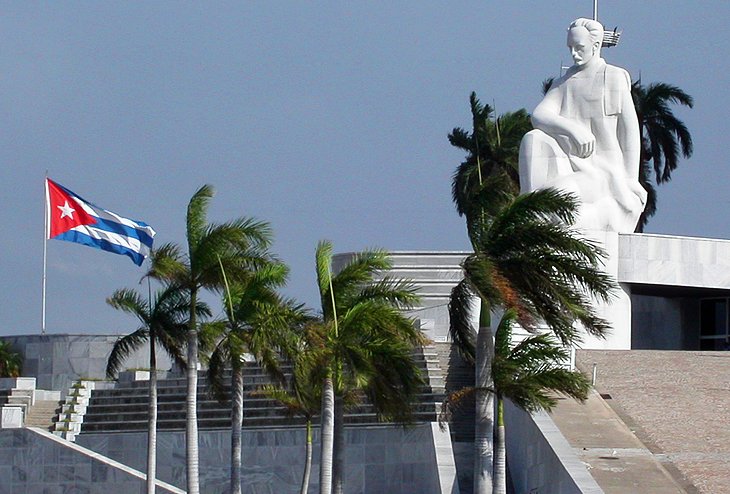 The Plaza de la Revolución (Revolution Square), formerly the Plaza Civica before the Revolution, is worth a brief stop due to its historical significance. During a 1998 visit to Cuba, Pope John Paul II celebrated mass in this famous square, and more than a million people have gathered here for Castro's speeches.
Overlooking the square is the José Martí Memorial with a 109-meter gray tower and white marble statue of the Cuban national hero. You can browse the small museum here or take the lift up the tower for panoramic city views.
Government buildings surround the square, including the Ministry of the Interior building adorned with the iconic image of Che Guevara.
Address: Paseo y Calle 39, Havana, Cuba
5. El Capitolio (National Capitol Building)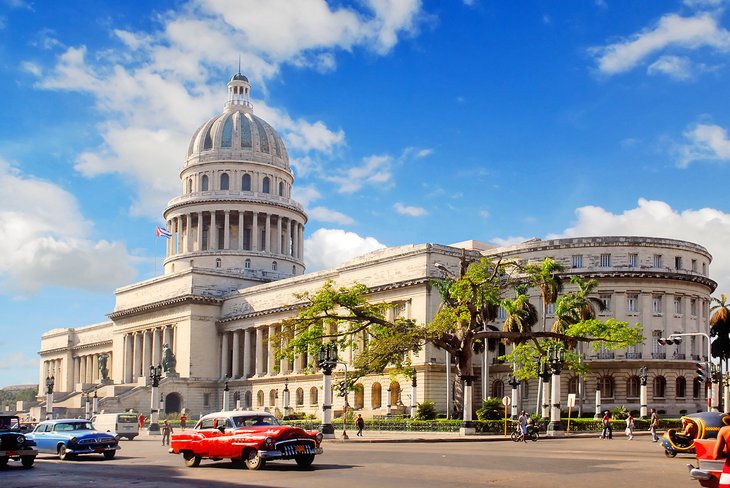 Travelers to Havana who have visited Washington, D.C. may do a double take when they see beautiful El Capitolio, inaugurated in 1929. Rising from the city skyline, this grand building is reminiscent of the American Capitol building, but it was the Panthéon in Paris, which reputedly inspired its distinctive cupola.
The structure displays a blend of neoclassical and Art Nouveau styles and was the seat of government until 1959, after the Cuban Revolution.
For a small fee, you can take a guided tour of the recently restored building, with headsets provided in the language of your choice. Highlights include the grand hallways, beautiful inlaid marble floors, and massive dome.
Atop the dome is a replica of the bronze sculpture Mercury, originally created by the 16th-century Florentine sculptor Giambologna. Below the dome is a replica of a 24-carat diamond. This reputedly marks the point from where all highway distances between Havana and other destinations in Cuba are measured.
El Capitolio remains a striking landmark for those wandering around Havana; its huge dome is visible from almost anywhere in the city.
Address: Paseo de Marti, (Prado) Havana, Cuba
6. Museo de la Revolución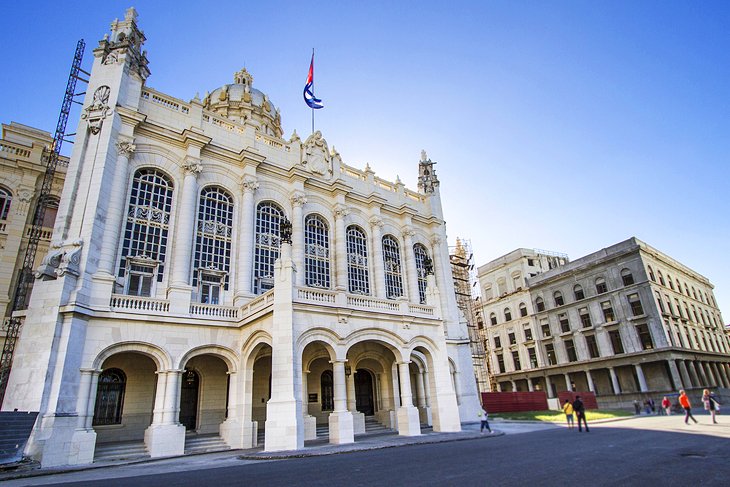 Housed in a former presidential palace, the Museo de la Revolución (Museum of the Revolution) is worth seeing even if only from the outside. The old presidential palace was designed by the Belgian architect Paul Belau and was built in the early part of the 20th century in a sumptuous version of neoclassical architecture.
Those who do venture inside are treated to a multitude of displays on Cuba's struggle for independence, colored with a revolutionary spin. Of note are the life-size wax figures of Che Guevara and Camilo Cienfuegos.
Behind the museum is an interesting display of the yacht Granma. It was this boat that brought Fidel Castro and his gang to Cuba from Mexico. Also on display is a plane shot down during the ill-fated Bay of Pigs invasion.
Address: Calle Refugio 1, Havana, Cuba
7. Playas del Este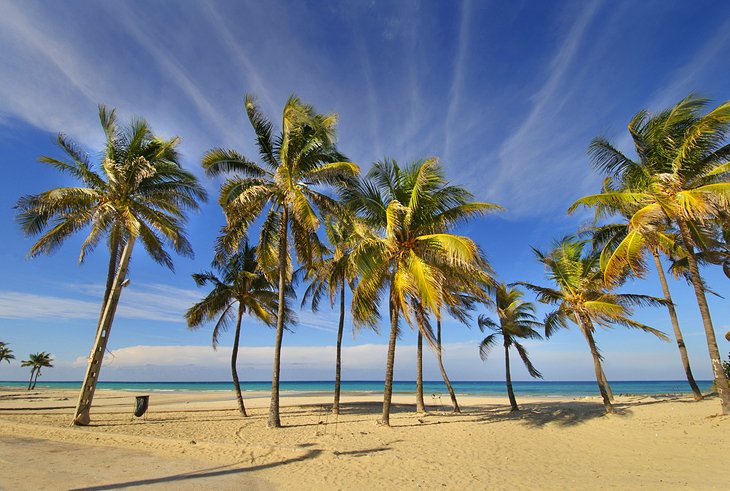 A short drive from Havana's city center, Playas del Este is a long stretch of palm-fringed beach that runs for miles. This is a great alternative for travelers who are unable to visit the more remote beach resorts in other parts of Cuba.
Along Playas del Este sightseers will find hotels, restaurants, and all the regular tourist facilities. The beach is divided up into sections, with one of the best stretches at Santa Maria del Mar, a popular tourist spot. Another beautiful section and a locals' favorite is Guanabo, although this area offers fewer tourist services.
8. Museo Nacional de Bellas Artes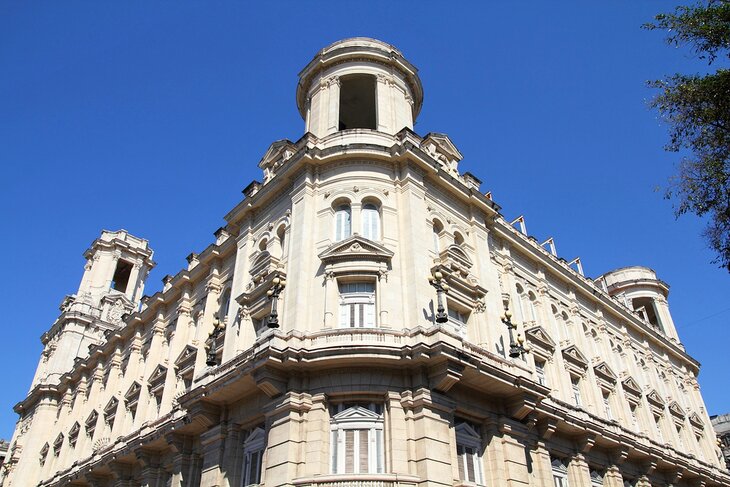 Spread across two buildings, Havana's Museo Nacional de Bellas Artes (National Museum of Fine Arts) is a must-see for art lovers.
The restored Palacio del Centro Asturiano, designed in the 1920s by Manuel Bustos, houses Art from European Masters and a collection of more than 600 works of Ancient Art, from the Egyptian to Roman ages.
Dating from 1959, the Rationalist-style Palacio de Bellas Artes building is dedicated to Cuban Art from the 17th century to the present day. Here, you can admire an impressive collection of paintings, prints, and sculptures. One of the highlights is the unique marble sculpture "Form, Space and Light" at the museum entrance.
The museum is open Thursday through Saturday from 9am to 5pm and on Sundays from 10am to 2pm.
Palacio de Bellas Artes
Address: Trocadero Street e/Zulueta y Monserrate, Old Havana
Palacio del Centro Asturiano
Address: San Rafael, e/Zulueta y Monserrate, Old Havana
9. Fusterlandia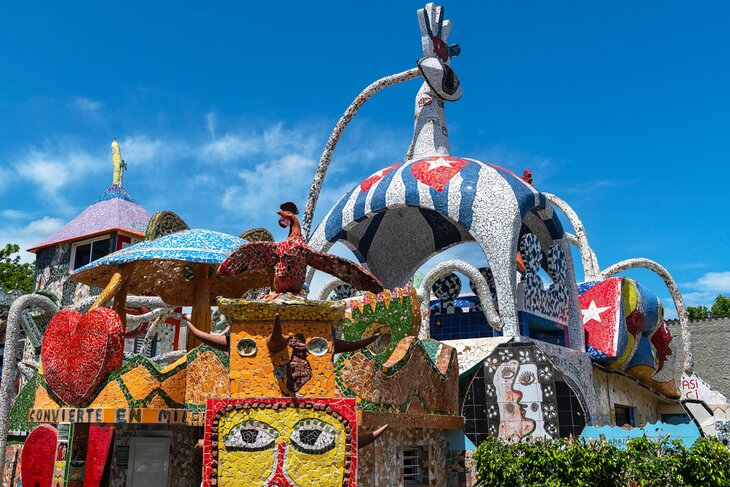 Calling all art lovers! If you're looking for some inspiration, this whimsical wonderland is one of the must-see places to visit in Cuba. Decorating a small village on the outskirts of Havana, Fusterlandia is a complex of three-dimensional neighborhood art and a rhapsody of color and creativity.
Local painter and sculptor José Fuster created this kaleidoscopic display of mosaics, sculptures, and paintings throughout the neighborhood to represent his life and art. Affectionately known as the "Picasso of the Caribbean," Fuster even decorated neighbors' homes and bus shelters.
Stroll through the streets to see the vibrant creations popping out of houses and public areas, then visit Fuster's home studio, and see where he creates this multi-hued feast for the eyes.
10. Paseo del Prado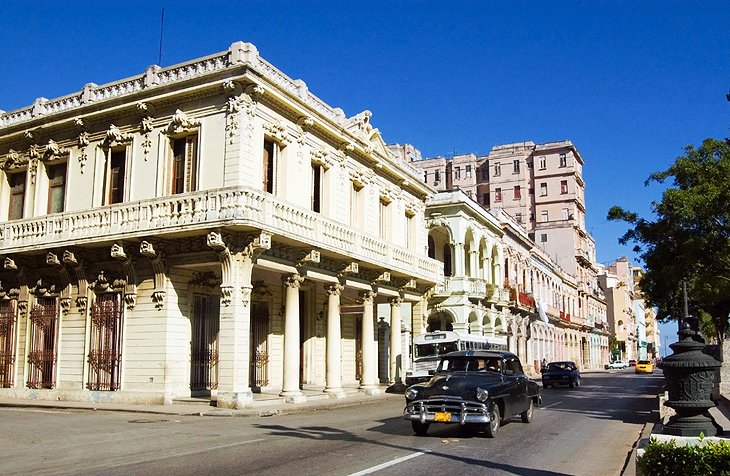 Considered by many to be the most beautiful street in Havana, the tree-lined Paseo del Prado bordering Old Havana deserves a leisurely stroll.
The terrazzo, marble benches, bronze lions, and iron lampposts impart the feel of a grand boulevard from a bygone era, and indeed the street was once home to some of Havana's wealthiest families.
Elegant old cinemas, mansions, and hotels from the 19th and 20th century line the street, many of which have been carefully restored. Highlights include the Hotel Sevilla, with its Moorish styling; the home of Dr Carlos Finlay, the man who discovered that mosquitoes spread yellow fever; and Havana's most famous wedding chapel, the Palacio de los Matrimonios.
The Paseo del Prado is a popular meeting place and people-watching spot at any time of day.
11. Fortaleza de San Carlos de la Cabana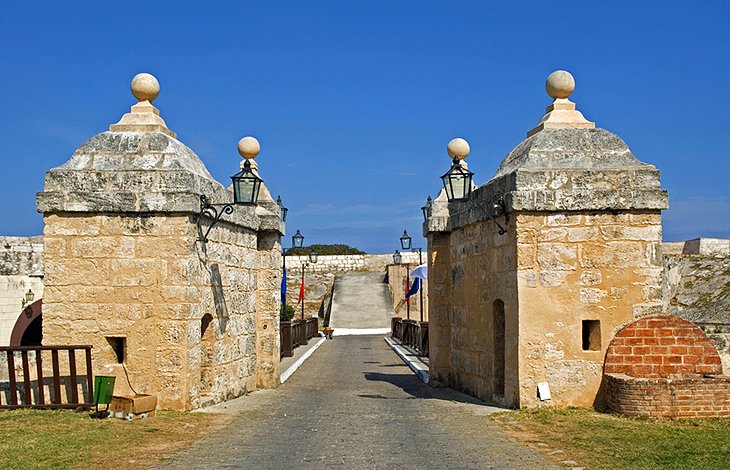 About a 15-minute walk from El Morro in the Parque Historico Militar, the huge Fortaleza de San Carlos de la Cabana, also called the Castillo de San Carlos de la Cabana, sits atop La Cabana hill.
At the time of its construction in the 1770s, it was the largest fort the Spanish had ever built, as well as the most costly. Following the British occupation, the Spanish set about building this imposing fort, which dominates the entrance to the Bay of Havana.
La Cabana, as it is usually referred to, was used as a military prison during the Batista regime and later became the headquarters for Che Guevara following the Revolution.
Today, the fort houses a few museums. The most impressive is the Museo de Comandancia del Che, with the office of Che Guevara preserved as it was during his time here. Some of his personal items are also on display.
During the day, the fort offers splendid views over the city and the sea. And if you're looking for things to do in Havana at night, come here for the Ceremonia del Cañonazo, when actors clad in 19th-century costumes perform a cannon-firing ceremony at 9pm each evening.
Address: 4MW2+R5R, La Habana, Cuba
12. Gran Teatro de La Habana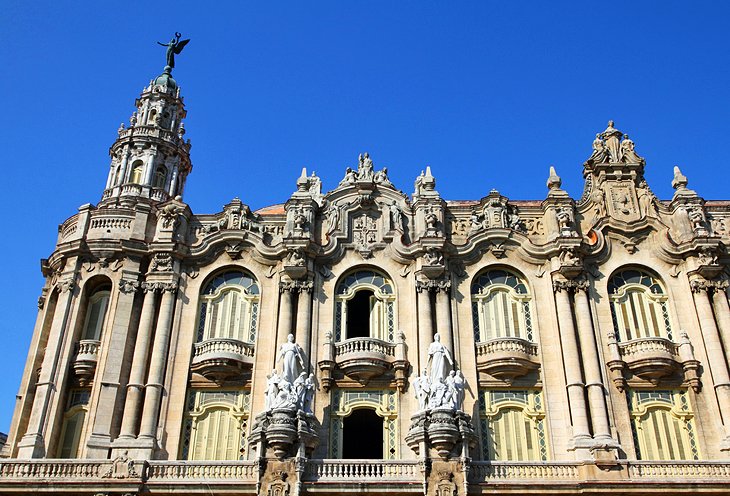 You might not expect to find one of the world's largest opera houses in the middle of the Caribbean, but the magnificent Gran Teatro de La Habana is just that.
Designed by Belgian architect, Paul Belau, the theater faces Parque Central and was built as part of a larger complex in 1915. Art aficionados will be pleasantly surprised by the beautiful Baroque façade, which features four stunning sculptures created by the master, Giuseppe Moretti.
Over the years, the Gran Teatro de La Habana has hosted a wide variety of performances by some of the most famous celebrities in the world. Today, the theater is home to Cuba's National Ballet and Opera.
Try to catch a performance while you're here to truly appreciate its grandeur and excellent acoustics. Guided tours are also available.
Address: Prado e/ San jose y San Rafael, Havana, Cuba
13. Cojimar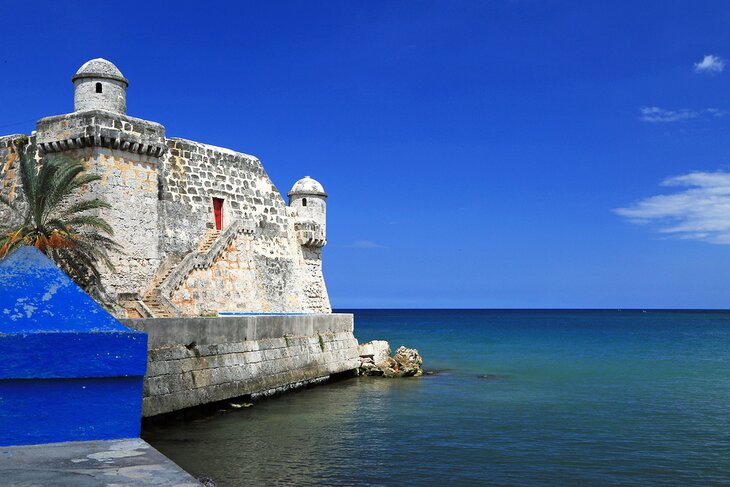 Hemingway fans should visit the small fishing village of Cojimar, about 20 minutes east of Havana by taxi. During the 1950s, Hemingway visited Cojimar often and made it the setting for his novel, The Old Man and the Sea. He also kept his boat the "Pilar" here, and could often be seen socializing with locals in the streets.
These days, tourists come here to visit the square named in his honor and see the statue of the famous scribe. Perhaps inspired by Hemingway's legacy, many artists from Havana and other parts of Cuba are drawn here.
14. Finca La Vigia, San Francisco de Paula, Cuba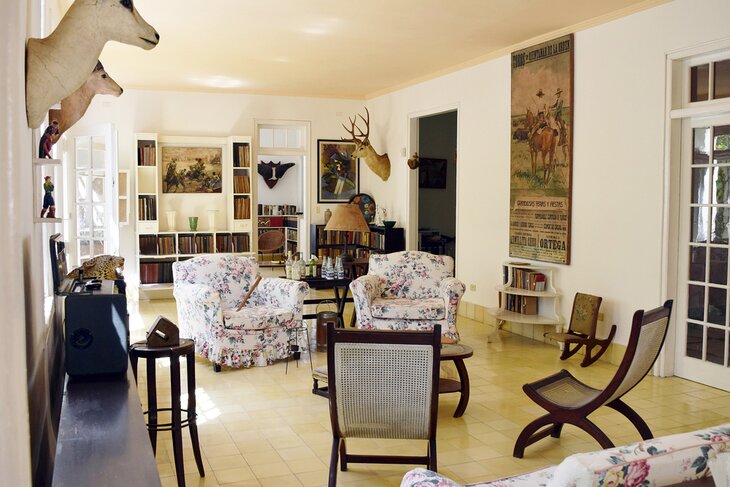 About 16 kilometers east of Havana in the town of San Francisco de Paula, Finca La Vigia was the part-time residence of Ernest Hemingway for 20 years. He lived here between 1939 and 1959, despite all the turmoil in Cuba during that period.
Upon Hemingway's death, Finca La Vigia was turned into a museum, the Museo Hemingway. The house remains as Hemingway left it, with more than 8,000 books on display, as well as artwork, hunting trophies, the author's typewriter, and other personal belongings.
Visitors are not allowed inside, but it's possible to peek in through the windows, unless the house is closed up during rainy weather. You can also wander through the garden to see Hemingway's fishing boat, "Pilar," which he had kept in Cojimar. The garden is also home to a pet cemetery, the final resting place for some of his beloved cats.
The museum is open from 10am to 5pm Monday through Friday and from 10am to 4pm on Saturdays. It is closed on Sundays. Admission is 125 CUP per person.
Address: 3P93+3WX, Finca Vigía Km. 12 ½, J Sosa, La Habana, Cuba
15. Miramar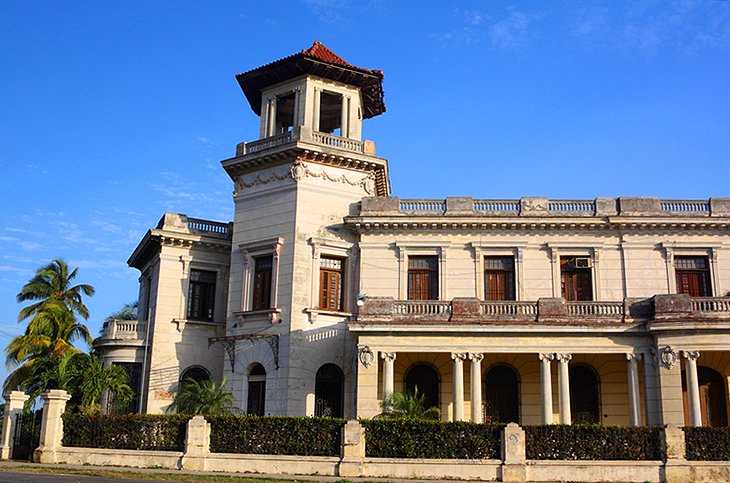 Lying to the west of Havana's historic city center, Miramar has traditionally been an upscale area. Today, it maintains this reputation with the addition of upper-end hotels and restaurants.
You can cruise the wide, tree-lined avenues here and admire the stately homes, some of which have become embassies and government offices after the original owners fled during the Revolution.
The main street in Miramar is Avenida 5, with its Miami-style Art Deco mansions and grand homes. The Avenues are numbered; Avenida Primera (First Avenue) is closest to the ocean.
Another worthwhile tourist attraction in Miramar, other than the general ambiance of grandeur, is the Maqueta de La Habana with a scale model of the city.
Address: 5ta Ave y calle 112, Havana, Cuba
16. Museo Napoleonico
Near the impressive Universidad de La Habana (University of Havana), the Museo Napoleonico in Havana displays the private collection of Julio Lobo, who was a collector of all things Napoleon.
Lobo hired people to find and purchase Napoleonic mementos and memorabilia for his personal collection. When Lobo left Cuba in 1959, his collection was purchased by the Cuban government and is now housed in a beautiful building styled on a Florentine palace.
On display are personal items belonging to Napoleon, including one of his teeth and a lock of his hair. The Museo Napoleonico also contains Napoleon's death mask, a library of related topics, weaponry, and two portraits of the famous French military leader by Andrea Appiani and Antoine Gros.
In total, the collection contains more than 7,000 pieces. It is one of the finest collections of Napoleon artifacts outside of Europe.
Address: San Miguel 1159, Havana, Cuba
17. Castillo de los Tres Reyes del Morro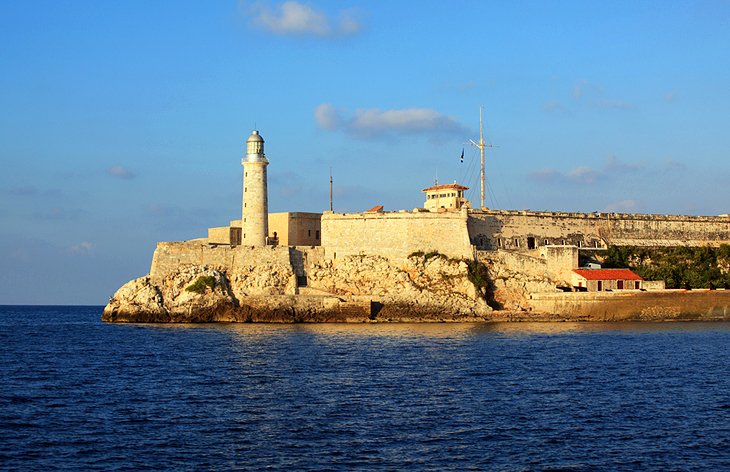 Castillo de los Tres Reyes del Morro, also known as El Morro, stands proudly at the entrance of the Bay of Havana in the Parque Historico Militar.
El Morro was built in the late 16th century and early 17th century to guard against the constant threat of pirate attacks. It was designed by Italian engineer, Giovanni Battista Antonelli and looks much the same as it did in the 17th century.
One of the main changes to the fort is the lighthouse. It was rebuilt several times and then finally replaced in the middle of the 19th century with a new lighthouse constructed of solid stone. Today, its original lamp still shines, and the fort is open to tourists. You can enjoy beautiful views over the ocean and the city of Havana from its upper reaches.
Address: 5J2V+34X, La Habana, Cuba
18. National Botanical Garden of Cuba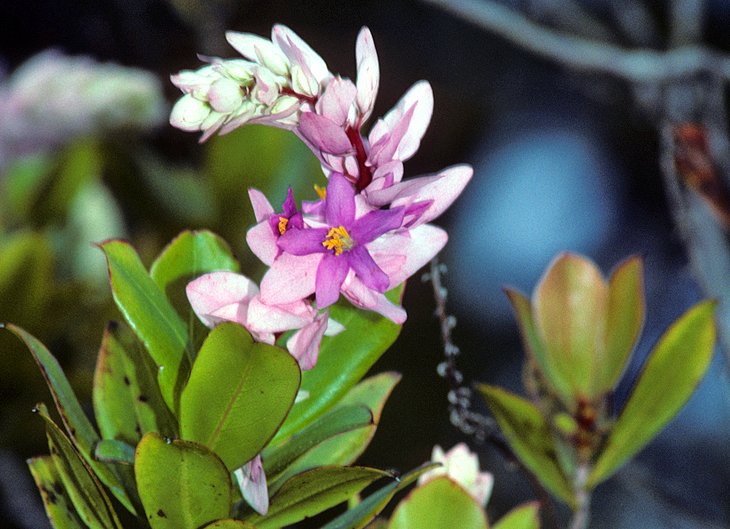 About 10 kilometers south of Havana, the Jardin Botanico Nacional encompasses 1,500 acres of botanical wonders from around the globe. The garden lies near Parque Lenin, a popular recreational area, and is divided into geographical zones.
You can hop aboard a train to enjoy an effortless two-hour tour through the gardens. Highlights of the park are the Jardin Japones (Japanese Garden) with a pond, waterfalls, and gazebos, and the Pabellones de Exposicion with cactuses and tropical plants. For a look at local flora, check out the Caribbean section, which contains about 3,500 species native to Cuba.
Address: Carretera del Rocio Km 3, Calabazar, Arroyo Naranjo, Havana, Cuba
Map of Tourist Attractions in Havana
More Places to Visit near Havana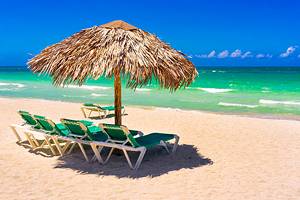 Head to the Coast: Besides the rich history of Havana and Old Havana, the island of Cuba has more than 5,700 kilometers of picturesque coastline. Craving some beach time? Varadero, about a two-hour drive away, flaunts one of the most beautiful beaches in the Caribbean, 20-kilometer-long Varadero Beach.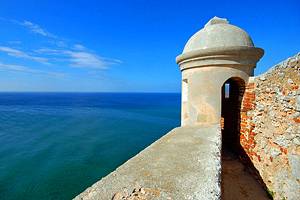 Cuban Culture: Drive south from here for about four hours to soak up the colonial history of World Heritage-listed Trinidad. From here, you can also take day trips to waterfalls; more beautiful beaches; and the lush Valle de Los Ingenios, another World Heritage site. On Cuba's southeastern side, Santiago de Cuba, is the country's second-largest city, with a rich Afro-Caribbean heritage.