8 Top-Rated Tourist Attractions in Varadero
One of the largest beach resorts in the Caribbean, Varadero is Cuba's most popular tourist destination. Sprawling languorously along the Peninsula de Hicacos, a sleek finger of land off Cuba's north coast, this famous strip flaunts a sublimely beautiful 20-kilometer beach overlooked by more than 50 all-inclusive resorts. Once over the drawbridge that separates Varadero from the mainland, travelers leave the culturally rich colonial side of Cuba behind and succumb to a sybaritic world of sun, sand, and sea.
Along Varadero's seductive stretch of palm-fringed sand, water sports are the top things to do. Crystal-clear seas in striking hues of blue provide the perfect playground for scuba diving, sailing, snorkeling, and swimming. And Varadero weather is warm enough for the beach year-round, although May through October tend to be the rainiest months.
Those who can bare to leave the beach will find other attractions, such as crystal-encrusted caves, lush parks, and close-up dolphin encounters. For more ideas on the best places to visit, read our list of the top things to do in Varadero.
1. Varadero Beach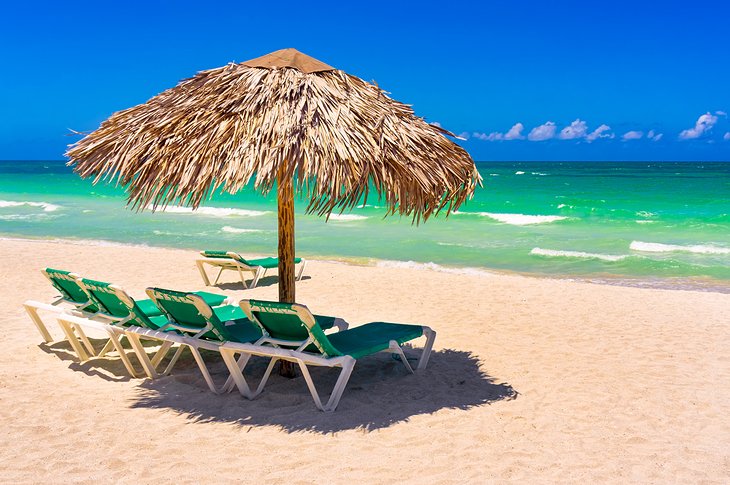 Spanning 20 kilometers along the sleek Peninsula de Hicacos, this blonde-bombshell of a beach is one of the Caribbean's best. Palapas sprout from its flour-soft sands, palms rustle overhead, and the shoreline slopes seductively into a silky blue sea.
Presiding over all this natural beauty are more than 50 all-inclusive resorts, which lure package tourists from all over the world - especially Canada and Europe. But there's plenty of space for everyone.
Beach lovers can partake in all the usual water sports here, from snorkeling and swimming to kayaking and sailing.
2. Saturno Cave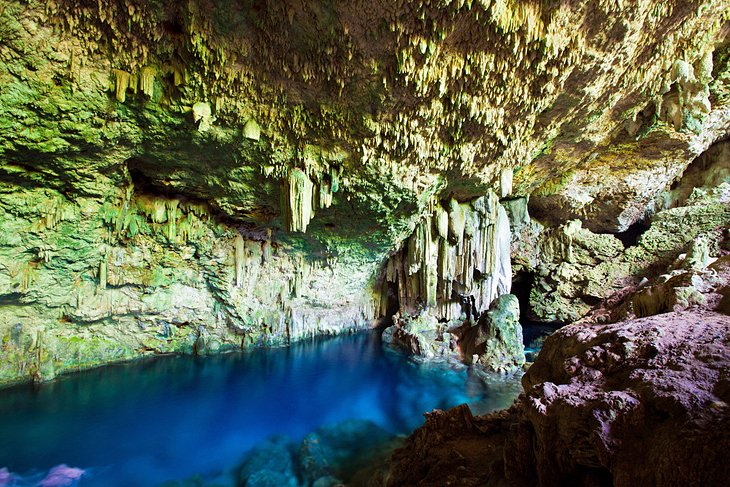 Near Varadero's airport, a path through the scrub descends to Saturno Cave (Cueva Saturno), the star feature of a complex cave system. This hauntingly beautiful cenote, or subterranean swimming hole, offers a refreshing respite from the sun-baked beach. Stalactites drip from the roof of the cave, and stalagmites rise from the water's depths.
Tourists come here to swim in the pool's azure-hued freshwater, dive off the crystallized columns, and admire the impressive rock formations. Aqua shoes and a snorkel and mask are handy accessories on a visit here.
3. Parque Josone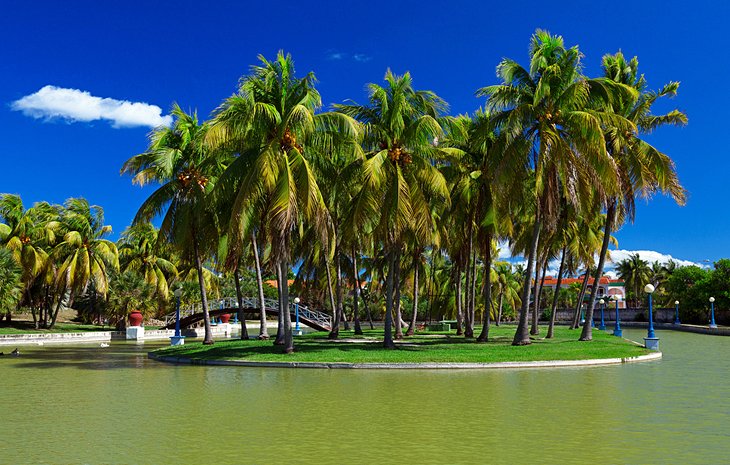 Parque Josone is a peaceful oasis in the heart of Varadero. Built in the 1940s, it was originally the property of factory owner Jose Uturrio, who is thought to have built the mansion here for his wife Onelia.
Paths meander around flower-flecked gardens, fountains gurgle, and an ornamental bridge traverses a small lake, where ducks bob contentedly. Tourists come here to paddle or glide around the lake on rowboats or relax in the shade of the poinciana and palm trees.
The former main residence on the grounds is now a restaurant, as is the guesthouse, which makes for a pleasant afternoon or evening excursion in Varadero. A swimming pool lies at the park's south end.
4. Delfinario
At Delfinario, animal lovers can kiss, cuddle, and commune with dolphins. The experience begins with a show, followed by an optional dolphin encounter in an enclosed saltwater lagoon. One by one, paying guests meet their new marine playmates, pat them, swim through the water with them, and participate in fun tricks with these playful creatures.
The experience is captured on video and photos, which guests have the option of purchasing at the end of the show.
5. Varadero Street Market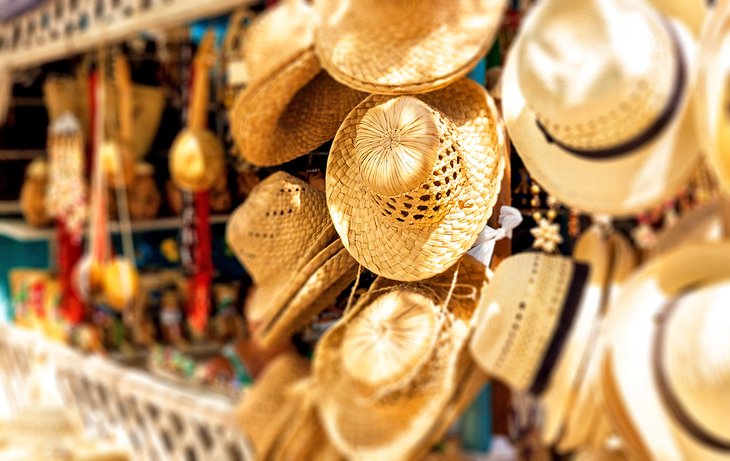 Varadero Street Market downtown is the best place for shopping in Varadero. You can buy everything from leather goods and wide-brimmed woven hats to paintings, wood carvings, jewelry, and, of course, touristy t-shirts. Best of all, many items are hand-made. If you want to buy a unique gift for someone special, you can also request for certain items to be engraved.
In case all that shopping makes you hungry, snacks and refreshments are also available for purchase.
Nearby, horse-drawn carriages take tourists for rides. For couples, this is one of the more romantic things to do in Varadero, but make sure you agree on a firm price before you depart.
6. Parque Ecológico Varahicacos (Varadero Ecological Park)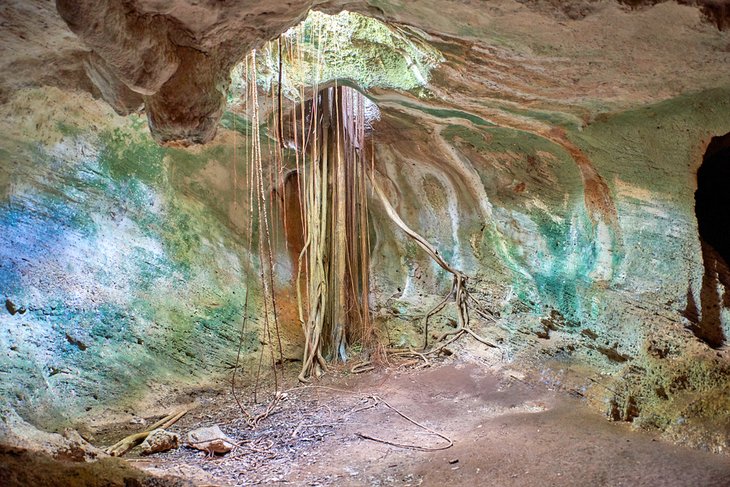 Parque Ecológico Varahicacos (Varadero Ecological Park), at the far end of the Hicacos Peninsula, is about as back to nature as you can go on this resort-packed peninsula.
This protected area is a nature reserve with a white-sand beach; a variety of plant species, such as cactus and orchids; a bird-rich lagoon once used to mine salt; and a diversity of birds, insects, and lizards.
Narrow hiking trails wind through the preserve, but the ground is rocky and can be challenging for small children and those who are unsure on their feet. Sturdy hiking shoes are recommended, as well as insect repellent.
Budding paleontologists will love the two bat-inhabited limestone caves here: Cueva de Ambrosio and Cueva de Musulmanes, which contain rock paintings and aboriginal fossils. Guides are on hand to give tours and help interpret the pictographs.
7. Snorkeling at Coral Beach (Playa Coral)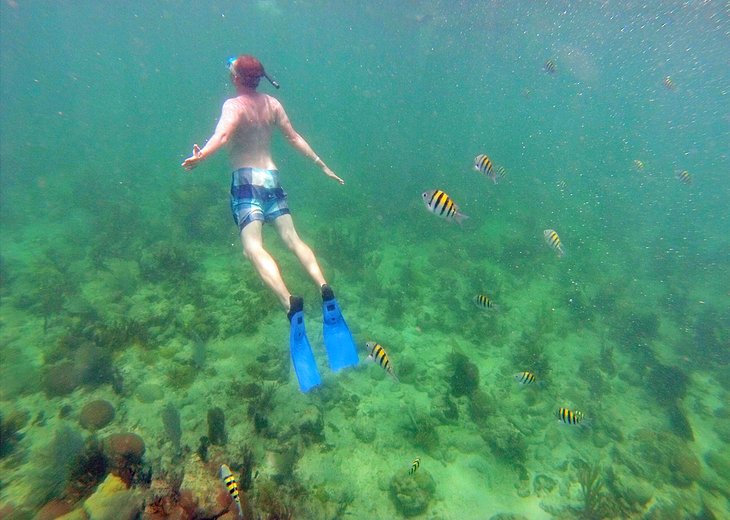 If snorkeling is top on your list of things to do in Varadero, the best place to explore underwater from the shore is Coral Beach. Rimmed by sand and rocks, the waters here are home to schools of tropical fish and graceful coral gardens.
If you're a confident swimmer/snorkeler, you can visit the reserve on your own. If you're less confident, or if you want to scuba dive, it's best to book a tour, as the current can be strong here. It's also a good idea to avoid low tide, as it can be tricky to navigate around the coral.
Access to the beach is about three kilometers off the Via Blanca, between Matanzas and Varadero. You can also enter from the Flora y Fauna Reserve. Bring aqua shoes, as the rocks and coral can be sharp.
8. Mansión Xanadú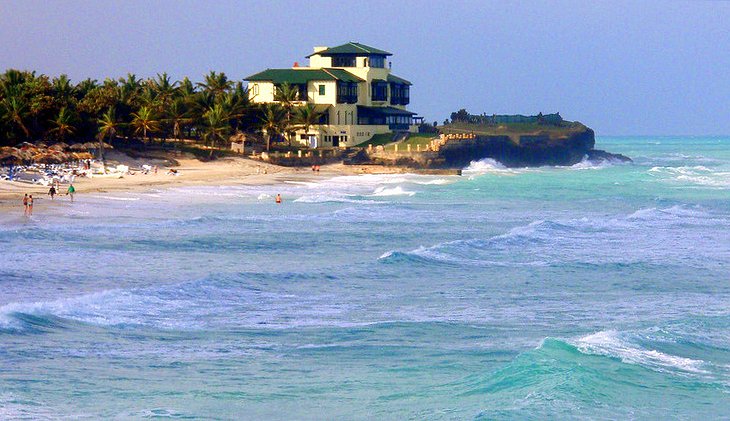 Built in 1929, this palatial villa was once owned by Alfred Irenee Dupont de Nemours, a wealthy American entrepreneur. After the revolution, Dupont fled the country, and the villa became the property of the Cuban government.
Constructed with Italian marble, rich woods, and thermal insulated ceramic tiles, the Mansión Xanadu was an incredibly lavish retreat back in its heyday.
Today, the mansion is a luxury hotel and golf clubhouse. Non-guests can stop by here to soak up the spectacular sea views from the second floor and enjoy a meal at the restaurant. On display are some of the original furnishings, information on Dupont, and a series of old photographs.
Map of Tourist Attractions in Varadero