11 Top-Rated Tourist Attractions in Old Havana (Habana Vieja)
Author Karen Hastings traveled extensively around Cuba and loved soaking up Old Havana's rich history and culture.
In Old Havana, a UNESCO World Heritage site, the past is palpable. Rumba riffs roll through quaint cobbled squares; vintage cars ply the streets; and historic forts, museums, and beautifully restored architectural gems share the stories that shaped this grand city.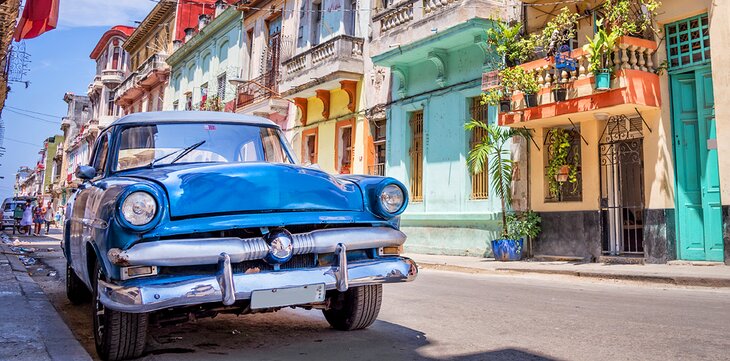 For a sensory feast, this evocative historical district in Cuba's capital, Havana, is best explored on foot. You'll find plenty of tourist attractions and unique things to do. Meander along the narrow lanes; chat to the locals; climb the Spanish-built fortresses; feel the pulse of the music; and savor a coffee at one of the charming plazas, where Cuban Baroque meets Art Nouveau.
Need help planning your sightseeing? Check out the best places to visit with our list of the top attractions in Old Havana, Cuba.
See also: Where to Stay in Old Havana
1. Plaza de la Catedral and Catedral de San Cristobal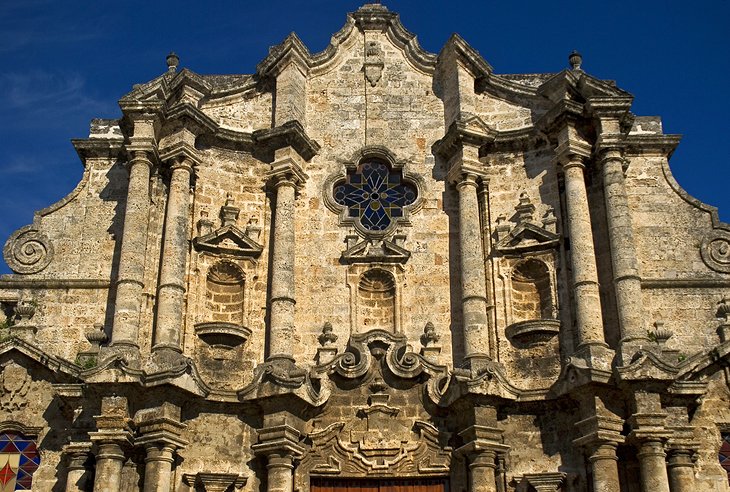 Plaza de la Catedral is one of four plazas that make up Old Havana. A haven for history and architectural buffs, this picturesque spot is home to 18th-century buildings and is the newest of the famed plazas.
Here, you'll find popular attractions like the Palacio de los Marqueses de Aguas Claras, Casa del Lombillo, and Cuban Baroque architecture oozes from every corner, which will give your camera a workout.
Attracting the gaze of every tourist in the Plaza de la Catedral is its elegant namesake, Catedral de San Cristobal. Also known as the Cathedral of The Virgin Mary of the Immaculate Conception, this striking example of Cuban Baroque architecture was completed in 1777 by the Franciscans, after the Jesuits began building it 29 years earlier.
Two large bell towers flank the façade, which is adorned with inlaid columns. During your visit, wander inside to admire the vaulted ceilings and statue of St. Christopher.
It is said that the relics of Christopher Columbus were housed here from 1796 to 1898; however, this has never been proven. After a visit to the cathedral, relax at one of the cafés along the square and gaze at its magnificent façade.
Address: Empedrado, La Habana, Cuba
2. Plaza Vieja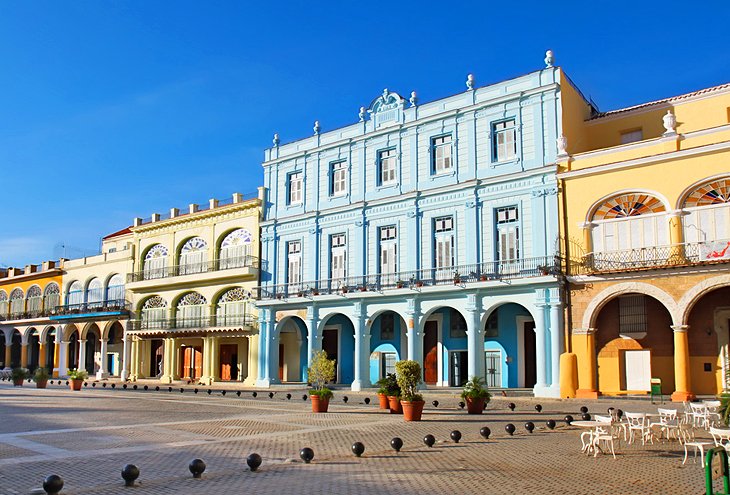 Plaza Vieja has experienced many incarnations but is now one of Havana's most vibrant gathering spots. Originally laid out in the mid-16th century, the square was once used for military exercises and was also a popular marketplace. Sadly, in the 1950s, construction engulfed the plaza and transformed it into an underground car park. Thanks to the citizens of Havana and government support, the Plaza Vieja has been restored and is now one of the most popular squares in Old Havana.
An eclectic mix of restored buildings — from Art Nouveau to Cuban Baroque — preside at its edges, and a small 18th-century fountain bubbles at its center.
An architectural highlight here is the 18th-century Casa del Conde Jaruco, which displays some of the city's most beautiful stained-glass windows.
After admiring the scene, you can ogle the 35-meter tower of the camera obscura (and climb up to admire the city views once it reopens), or relax at one of the many cafés.
3. Plaza de Armas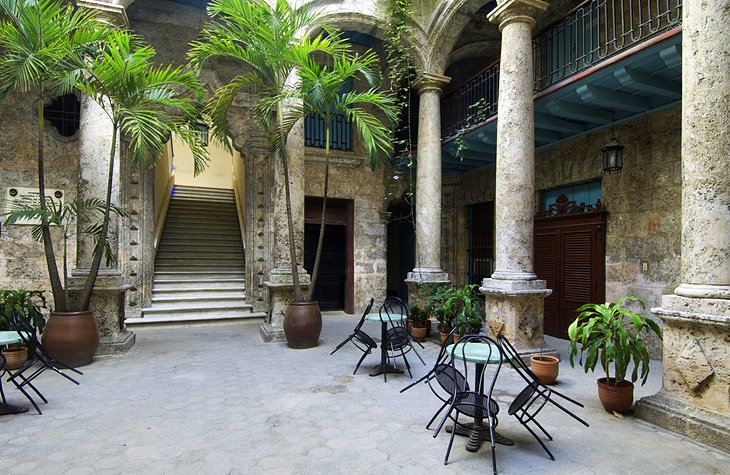 Plaza de Armas has been a social hub in the city for more than five centuries. Cafés and restaurants beckon from its perimeter, and the shady gardens lure locals and tourists alike who come here to escape the tropical heat.
Presiding over the plaza are a bevy of Baroque beauties, including the magnificent Palacio de los Capitanes, which has hosted more than 60 Spanish generals over the years. Today, it's home to the Museo de la Ciudad (City Museum), a must-see for history buffs; many musical concerts are staged in its lush courtyard. Tip: Only the museum's ground floor is open, as they are currently renovating the other rooms.
Also on the Plaza de Armas, the mid-16th-century colonial fort, Castillo de la Real Fuerza is another major landmark. In the center of the square, look for the statue of the Cuban patriot, Cespedes near the fountain.
4. El Capitolio (National Capitol Building)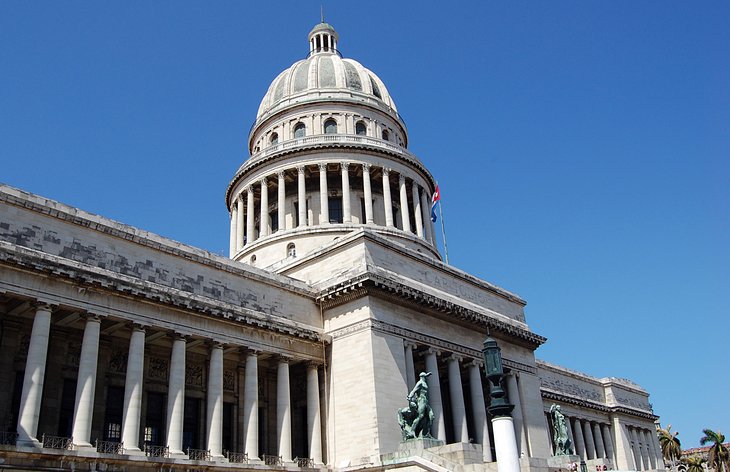 On the border of Old Havana and Central Havana, El Capitolio is a distinctive landmark in the city.
Reminiscent of the US Capitol building in Washington, D.C., the structure's magnificent cupola was actually inspired by the Panthéon in Paris. Blending Neoclassical and Art Nouveau styles, the building was inaugurated in 1929 and was the seat of government until the Cuban Revolution in 1959.
For a small fee, you can take a guided tour of this recently restored building. Notable features include the splendid inlaid marble floors, grand hallways, and massive dome.
Below the dome is a replica of a 24-carat diamond from where, it is said, all highway distances between Havana and other points in Cuba are measured. Gaze skyward to the top of the dome, and you'll see a replica of the 16th-century Florentine sculptor Giambologna's Mercury.
Address: Paseo de Marti, (Prado) Havana
5. Plaza de San Francisco de Asís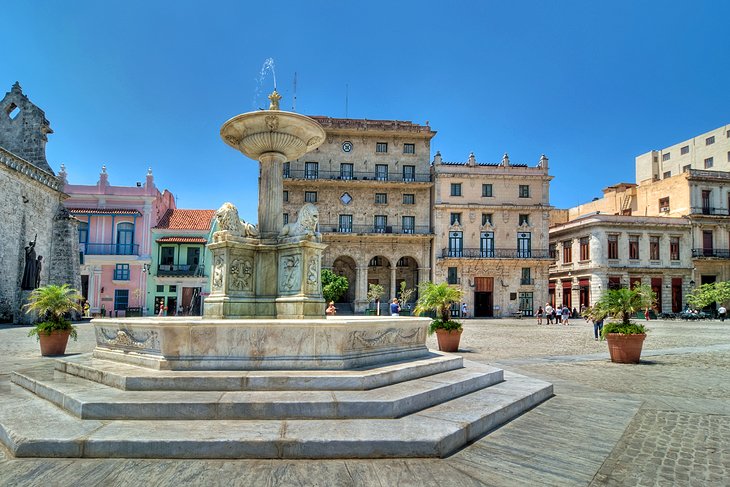 Cooled by sea breezes, Plaza de San Francisco de Asís faces the harbor at the entrance to Old Havana. The carefully restored buildings impart a well-loved feel to this cobbled square.
Two famous buildings grace Plaza de San Francisco: the Lonja del Comercio, with its stunning central dome, and the Basilica Menor de San Francisco de Asís, featuring a tower that provides beautiful views over Havana and the sea.
Reputed to have the best acoustics in all of Cuba, the basilica is used primarily for musical concerts; check in with the attendant for current events. Enjoying one of the open-air performances is one of the best things to do in Old Havana.
Also in the square, is the Fuente de los Leones, a white marble fountain. Once a freshwater supply to passing ships, this "fountain of the lions," was carved by Giuseppe Gaggini, who donated it to the country in 1836.
6. Calle Obispo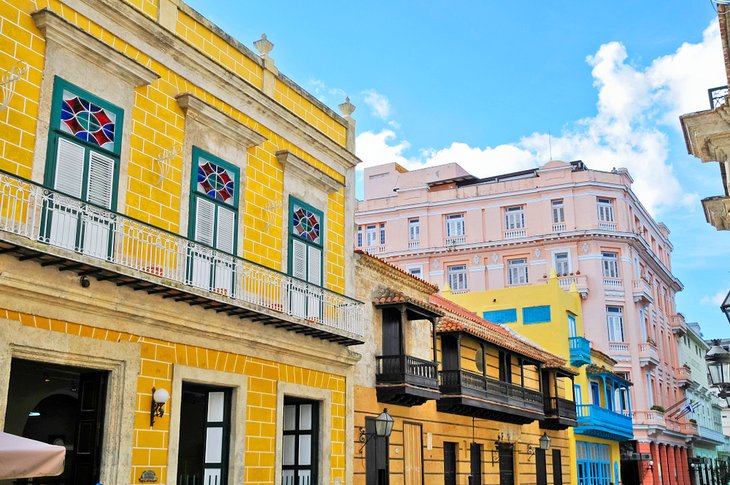 Rich in history, architecture, and entertainment, Calle Obispo is famous Cuba-wide. This narrow roadway connecting Central Park with Plaza de Armas buzzes with life in the evening.
Travelers come here to enjoy the restaurants, including the famous El Floridita; soak up the lively ambience; and admire the architecture, which is predominantly Cuban Baroque and Art Nouveau.
Another popular point of interest along this stretch is the Taquechel Pharmacy Museum, which has been dispensing herbal remedies for more than a century.
7. Castillo de la Real Fuerza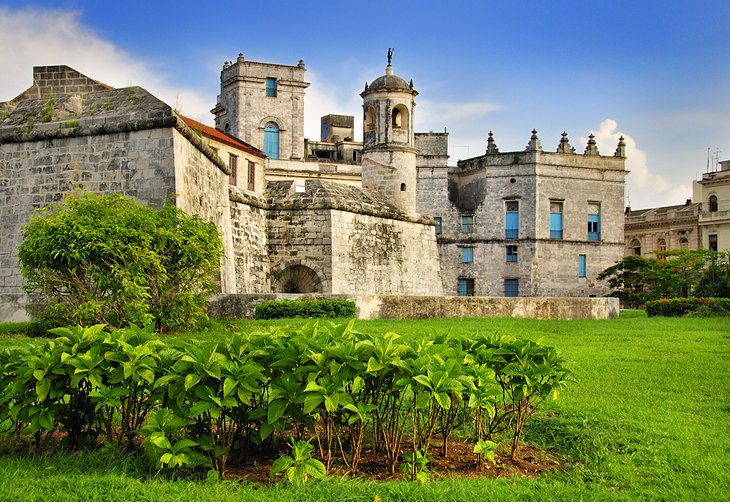 A few steps from the Museo de la Ciudad, the 16th-century fortress, Castillo de la Real Fuerza, was built to fend off attacks from pirates. Unfortunately, it was never used for this purpose, since it was positioned too far inside the bay. Instead, the fort functioned as a storehouse for valuables and a residence for members of the military and gentry.
Designed and built by Francisco de Calona, Castillo de la Real Fuerza is an engineering marvel, with a deep moat, a drawbridge, and walls that are six meters thick and 10 meters high. Today, visitors can explore Havana's seafaring history at the maritime museum here, with displays such as model sailing boats, weapons, and treasure retrieved from sunken ships.
Address: 4MR2+C4R, O'Reilly, La Habana, Cuba
8. Castillo de San Salvador de la Punta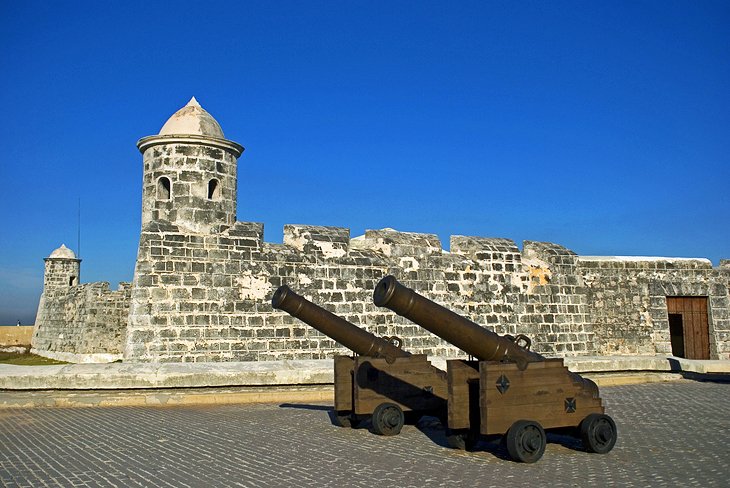 A pleasant place for a seaside stroll with beautiful harbor views, the Castillo de San Salvador de la Punta is rich in history and has played a key role in the maritime defense of Havana. It was designed by three men: Giovanni Battista Antonelli, Juan de Tejeda, and Cristóbal de Roda, and built over 21 years from 1589 to 1610.
Strategically located on the western edge of Havana's harbor, the Castillo de San Salvador de la Punta was linked with another of Havana's four fortresses, Castillo de los Tres Reyes del Morro, via a brass and wood chain during times of uncertainty. In the case of an attack, this link was tightened, and enemy ships were prevented from entering the harbor.
Of all the interesting monuments here, the most important is the equestrian statue of General Maximo Gomez.
Address: Malecón, La Habana, Cuba
9. Museo de la Ciudad (City Museum)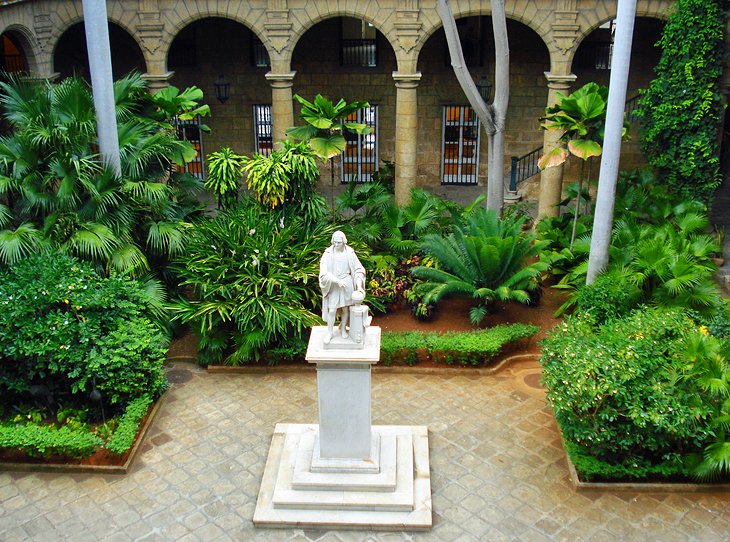 Housed in the spectacular Cuban Baroque Palacio de los Capitanes, the Museo de la Ciudad unveils Havana's fascinating history.
You can explore the Hall of Heroic Cuba for an impressive display of objects from the revolution. Art history buffs will want to visit the Espada Cemetery Room to view the tomb of the famous French artist Vermay. In the Throne Room stands a sumptuous chair that was built for the visit of a Spanish monarch, and never used.
But perhaps the highlight of the museum is the Salon de los Espejos. Adorned with beautiful 19th-century mirrors, this room was where the official end of Spanish rule was proclaimed in 1899.
Other items of interest in the museum are the Cenotaph from the Parroquial Mayor Church; La Giraldilla, the oldest bronze statue in Cuba; and the busts in the gallery overlooking the leafy courtyard. A working knowledge of the local language is a bonus here since the tours and displays are in Spanish.
Currently, the museum is undergoing a renovation, so only the rooms on the ground floor are open.
Address: Calle Tacón, Plaza de Armas
10. La Bodeguita del Medio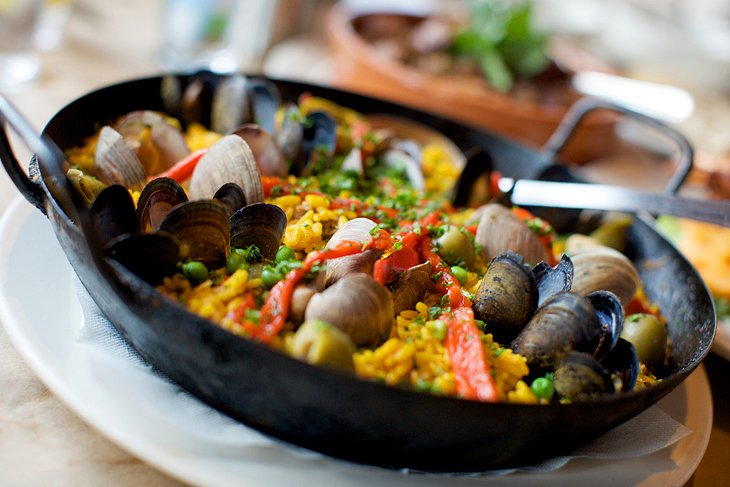 At legendary La Bodeguita del Medio, Hemingway fans can follow in the famous scribe's footsteps. Founded in 1942, this must-see Havana restaurant has been visited by practically every celebrity to set foot in Cuba, including Pablo Neruda, Gabriel Garcia Marquez, Nat King Cole, and of course, Ernest Hemingway.
Tourists flock here to sip cool drinks, feast on succulent seafood, and listen to live Cuban music immersed in an ambience rich in nostalgia. Every square inch of the walls wears the signatures and memorabilia from some of the famous and not-so-famous former patrons.
The good news: prices here are affordable enough to ask for seconds. Tip: If traveling as a family, it's best to visit during the day and eat at a table on the ground floor. Things can get a bit noisy at night.
Address: Empedrado, La Habana, Cuba
11. Hotel Inglaterra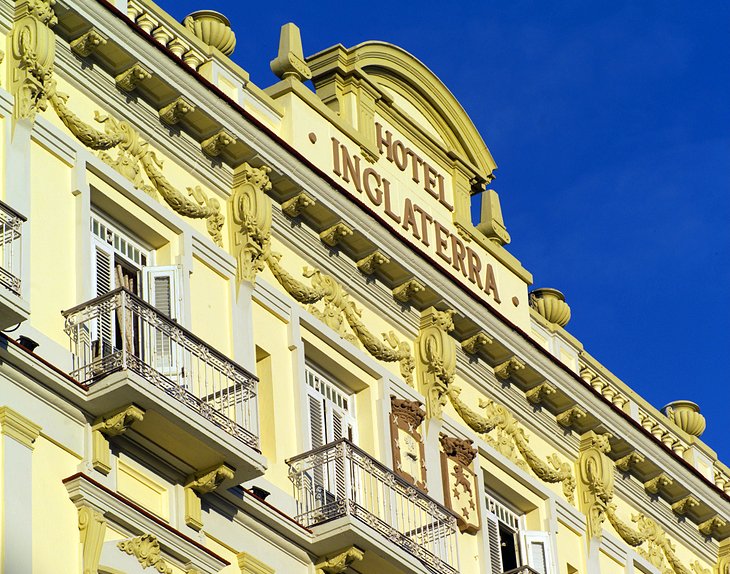 Opened in 1895, Hotel Inglaterra is Cuba's oldest hotel, with an illustrious guest list. Back in its heyday, the hotel ensconced the likes of Anna Pavlova, José Martí, and Winston Churchill, among others. Although it has a neoclassical appearance, the hotel displays a strong Mudéjar influence; you may also notice the beautiful Andalusian mosaics.
In the years before Cuba's separation from Spain, this venerable hotel was a central gathering spot for liberal-minded activists, and General Antonio Maceo established his headquarters here to plan out the framework for the Cuban wars of independence.
Today, tourists come here for cheap lodging and the rich ambience. The guest rooms are modest, but the sumptuous lobby is steeped in an air of nostalgia. History buffs may want to sink into a leather armchair here or perch at the alfresco café with a cool drink and ponder the hotel's role as a stage for change.
Address: Paseo del Prado, No 416, Havana
Where to Stay in Old Havana for Sightseeing
Anywhere you stay in Old Havana will be within walking distance of its top sites. The main connecting street, Calle Obispo, is home to many of the old town's most popular restaurants, galleries, and entertainment venues; however, bear in mind that rooms fronting this street will be noisier than most. Breakfast is included in the rates at many of these hotels, but note that accommodation tends to be pricier and the quality is generally lower in Havana than many other cities. Here are some highly rated hotels in and near Old Havana:
Luxury Hotels:
Only a short stroll to Old Havana's top tourist attractions, Iberostar Parque

Central

is handy to El Capitolio and the Museum of the Revolution. It has a lovely rooftop pool.
Bright, elegant decor and a stunning rooftop pool with beautiful views are highlights at the Gran Hotel Manzana

Kempinski

. Here, you are steps away from top things to do in Vedado Havana (Old Havana), like a tour of El Capitolio.
Mid-Range Hotels:
Recycled materials and bold modern art make a stylish statement at Residencia Santa

Clara

. It lies on a quiet street in the heart of Old Havana, and the staff extend a warm welcome to all the guests.
Also with helpful staff, El Candil Boutique

Hotel

occupies a beautifully renovated house with a homey feel. Perks include an excellent breakfast and a small rooftop plunge pool.
A renovated hotel from the 1930s, NH Collection Victoria La

Habana

still recalls the era of its inception with sleek and stylish accents. You can bask by the pool and stroll to popular Old Havana attractions.
Budget Hotels:
A national monument, the colonial-style Hotel

Inglaterra

is Cuba's oldest hotel. It lies in a great location opposite Parque Central near Old Havana's main sights.
More Related Articles on PlanetWare.com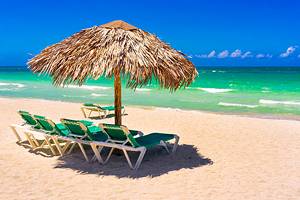 Cuban Coastal Escapes: Cuba is more than just museums and memorials. After you've experienced all the things to do in Havana, you can bask on one of the most beautiful beaches in the Caribbean at Varadero, about a two-hour drive away.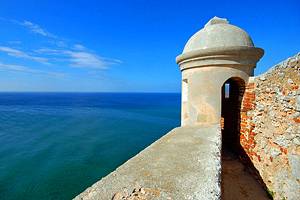 Cuban Culture: South of Varadero, you can step back in time at World Heritage-listed Trinidad and soak up the region's natural beauty with day trips to nearby waterfalls; picturesque beaches; and the verdant Valle de Los Ingenios, also a World Heritage site. To delve deeper into the history of the Cuban Revolution, consider a visit to Santiago de Cuba in the southeast, the country's second-largest city.