15 Warm Winter Vacation Destinations in the USA
We may earn a commission from affiliate links ()
Nothing lifts the spirits more than sunshine and warm weather, especially when it's a break from a long, grey winter. Getting away to a beautiful, balmy place soothes the soul and rejuvenates the body.
If you prefer vacationing in a tropical destination, some of the best places to visit in the United States include Hawaii, the U.S. Virgin Islands, Key West, and Puerto Rico. For those seeking lots of sunshine and dry, mild weather, Palm Springs and Scottsdale deliver pampering resort vacations complete with poolside relaxation, upscale spas, and great museums.
Some destinations on this list have gentle winters with plenty of sunny days, such as San Diego and Los Angeles. In these SoCal cities, the Mediterranean climate means pleasant temperatures with very little rain during the winter. Plus both cities feature gorgeous beaches that are free of crowds in the off season.
The lively cities of Miami and Galveston are fabulous warm-weather vacation destinations for those who appreciate culture, beaches, and nightlife. For someplace a bit different, the graceful Southern town of Savannah in Georgia offers historic charm along with mild winters.
Whatever your preferences, our guide will help you find the best warm winter vacation destinations in the United States.
1. Maui, Hawaii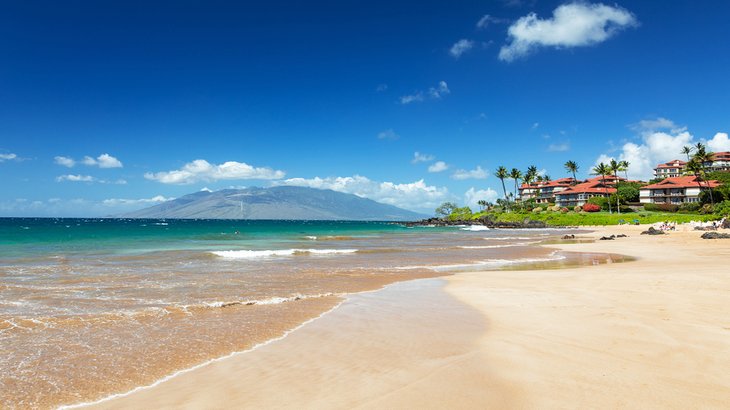 Hawaii beckons visitors with its warm, sunny weather and deep blue waters. Formed by ancient volcanos, the Hawaiian Islands are found in the middle of the Pacific Ocean at just the right latitude to ensure perfect tropical weather. The islands are blessed with temperatures around 75 to 85 degrees Fahrenheit most of the year.
Vacationers flock to Maui because of its many tourist attractions and sublime scenery. The Island of Maui has a seductive quality, with its overgrown vegetation, colorful tropical flowers, and swaying palm trees. The soothing sound of crashing waves and chirping of exotic birds adds to the sense of serenity.
Winter is the high season for tourism and is one of the best times to visit Hawaii. The advantage of visiting in winter is that it's the dry season, so you can count on sunshine every day. If it does rain at all during wintertime, it is likely to be light, scattered showers.
For a relaxing beach vacation during wintertime, few places compare to Maui. Some of Maui's finest beaches are found in the Wailea area, also known for its upscale resort hotels. Wailea Beach, one of the best beaches in the United States, features fine golden sand and calm waters. Mokapu Beach in the Wailea area is another favorite spot, ideal for sunbathing and snorkeling.
Other popular beaches on Maui include Napili Bay, with its picture-perfect setting and crystal-clear turquoise waters, and Kaanapali Beach, a gorgeous, palm-fringed sandy shoreline in the Lahaina resort area, where many of Maui's top resorts and hotels are located.
Besides beaches, Maui delights visitors with its breathtaking landscapes at Haleakala National Park and at Iao Valley State Monument, as well as the waterfalls and rainforests in the Hana region.
2. St. John, U.S. Virgin Islands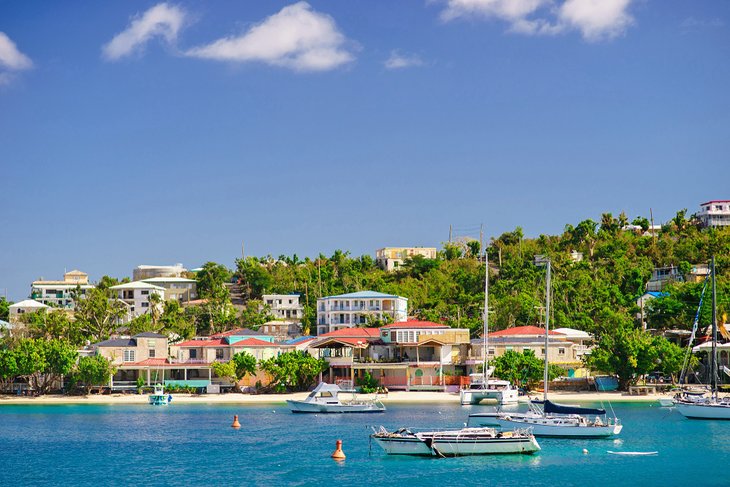 The U.S. Virgin Islands welcome visitors to a vision of paradise, complete with idyllic island scenery and perfect weather. Temperatures range from 75 to 85 degrees Fahrenheit, with lots of sunshine, most of the year.
Winter is the best time to visit the U.S. Virgin Islands. However, flight and hotel prices increase during the winter months, along with tourism demand, as many vacationers are seeking a warm-weather getaway at this time. Travelers from the Northeastern United States and other northern countries come to escape cold winter weather and bask in the tropical climate of the Caribbean.
St. John boasts splendid beaches with soft white-sand shores and crystalline aquamarine waters. Sheltered by a dense forest, the pristine crescent-shaped beach at Trunk Bay on St. John is considered one of the best beaches in the Caribbean and has excellent facilities. It's a wonderful place for swimming, snorkeling, and sunbathing.
For the ultimate tropical vacation, book a stay at one of the luxury resorts on St. John. You can choose from a wide range of top resorts with all kinds of amenities.
3. Key West, Florida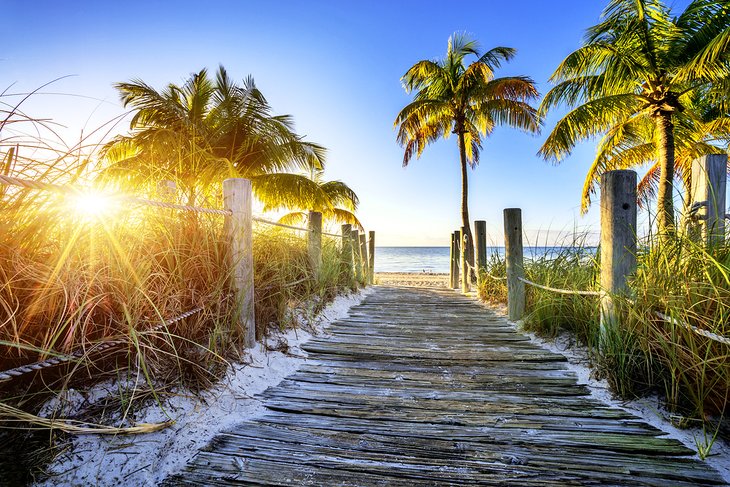 Key West is a tropical vacation destination right in the continental United States, and the southernmost city in Florida. The crystal-clear turquoise waters of the Caribbean lap up against fine white-sand beaches, while the city's architecture reveals influences of the Bahamas.
For those seeking a warm-weather holiday during wintertime, Key West delivers sunny skies, balmy weather (average temperatures in the 70s Fahrenheit), beautiful beaches, and many tourist attractions.
The winter months in Key West promise lots of sunshine, little rain, and no chance of hurricanes. However, since winter is the high season for tourism in Key West, you should expect more crowds and higher rates on hotels. Be sure to book your hotel accommodations in advance. If you'd like to treat yourself to a luxurious vacation, try one of the top resorts in Key West.
4. Waikiki, Hawaii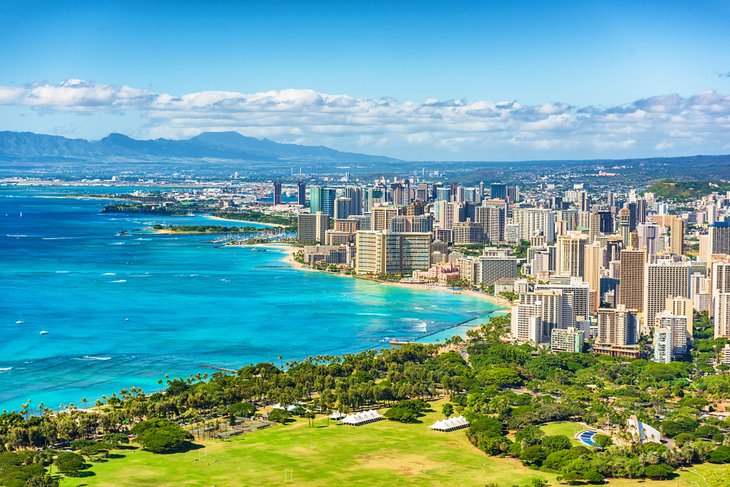 Waikiki spoils visitors with its wide choice of accommodations, shops, and restaurants. This world-renowned beach resort in Honolulu on Oahu Island is one of the most touristy destinations of the Hawaiian Islands and is considered one of the top places to visit in the United States.
Well designed to welcome vacationers, Waikiki packs thousands of hotel rooms into a two-mile oceanfront stretch. Most of the hotels are high-rise properties, which gives the area an urban jungle feel. Some of the best resorts on Oahu are found in Waikiki.
Hotels crowd the shoreline, but the golden-sand beaches still offer a taste of paradise complete with swaying palm trees and serene blue waters. The beaches of the Honolulu area are the main reason to plan a getaway to Waikiki. Other tourist attractions of Waikiki include luxuriant parks, the world-class Waikiki Aquarium, and a 42-acre zoo.
Thanks to its tropical climate, Waikiki is a wonderful place to visit during the sun-drenched winter months, when the temperatures range from 75 to 85 degrees Fahrenheit. Visitors can enjoy sunbathing, swimming, snorkeling, and water sports during the winter months.
5. Puerto Rico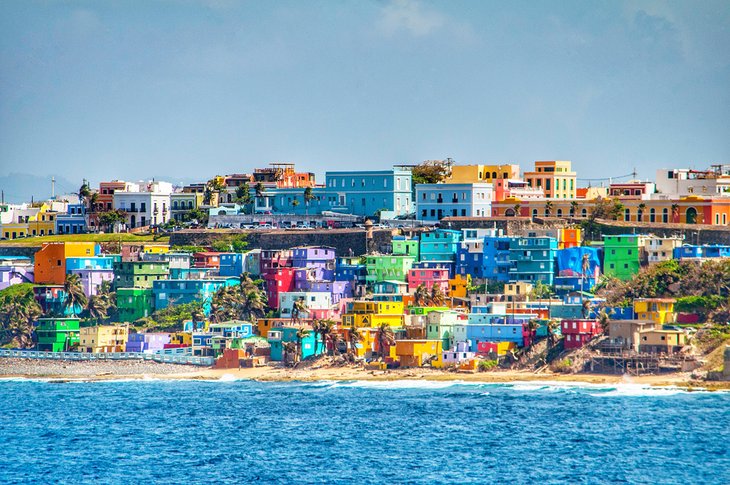 Beautiful sandy beaches and balmy weather draw many visitors to Puerto Rico from December through May (during the dry season), which is the best time to visit. Thanks to its tropical climate, this Caribbean island enjoys warm winters with consistent sunshine and little rain.
Puerto Rico has many tourist attractions, and its rich cultural heritage appeals to travelers who like sightseeing. Quaint historic towns with colorful Caribbean architecture reveal the influence of the Spanish colonial era. The entire Old San Juan (historic center of San Juan), Puerto Rico's capital city, is listed as a UNESCO World Heritage Site.
Accommodation: Best Resorts in Puerto Rico
6. The Island of Hawaii (The Big Island)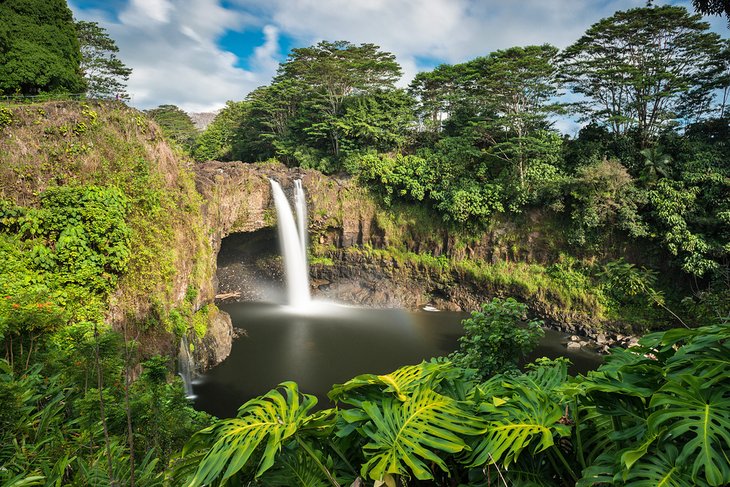 Dramatic scenery defines the Island of Hawaii (known as the Big Island), which was formed by five volcanoes millions of years ago. Visitors are wowed by the stunning landscapes, including two active volcanoes and the world's tallest island mountain.
The Island of Hawaii includes distinct geographic and climate zones. Tropical rainforests cover the eastern portion of the island, in contrast to the desert in the south. The coastline features tropical rainforests and sun-drenched sandy beaches, while snow falls on the 13,800-foot peak of Mauna Kea during winter.
An ideal place for an active vacation, the Island of Hawaii offers many tourist attractions and things to do. You can go hiking at Hawaii Volcanoes National Park, stargaze from the summit of Mauna Kea, and visit a coffee plantation in Kona.
Visiting during wintertime gives travelers a chance to experience the diversity of the island's landscapes. In the same day, travelers can sunbathe on spectacular beaches and admire the snowcapped Mauna Kea.
When planning your vacation on the Island of Hawaii, be sure to find the right accommodation that suits your travel preferences. With choices ranging from small bed and breakfasts to large four-star properties, the top hotels and luxury resorts of the Big Island welcome visitors in style.
7. St. Croix, U.S. Virgin Islands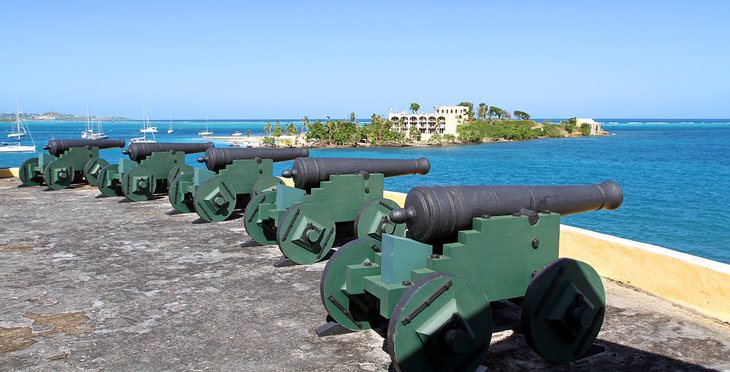 This peaceful tropical island is appreciated for its idyllic coastal scenery, vibrant gardens, and historic charm. A highlight is the St. Croix Heritage Trail, which allows you to discover the landscape between Frederiksted and Christiansted, as well as the route from Hamm's Bay to Point Udall with some lovely old seaports along the way.
St. Croix is not quite as touristy as the other U.S. Virgin Islands but still has top attractions such as the Buck Island Reef National Monument, one of the best scuba diving sites in the U.S. Virgin Islands.
The island also has plenty of accommodations, although it doesn't have the same caliber of five-star resorts found on the other U.S. Virgin Islands. Some of the best hotels and resorts in St. Croix are found in and around Christiansted.
8. Palm Springs, California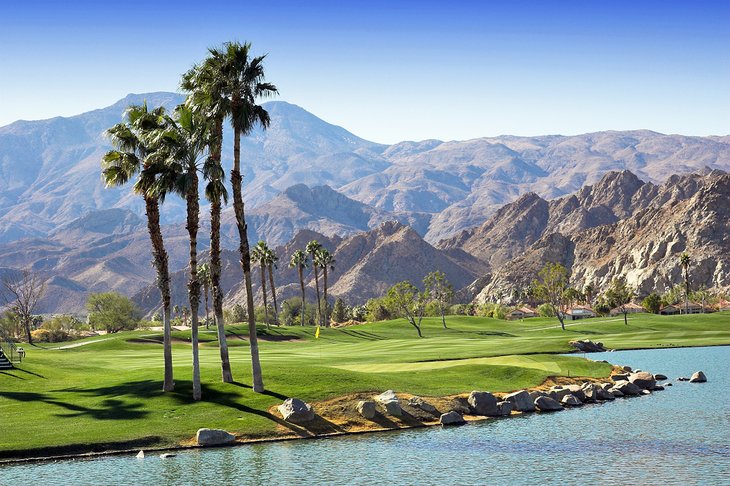 Balmy weather, with bright sunshine and crisp blue skies, greets visitors to Palm Springs during wintertime. The months from November through March are the high season for tourism in Palm Springs, and the city bustles with activity during this time.
Most tourists flock to Palm Springs during wintertime with the goal of relaxing by the pool and enjoying outdoor activities in the pleasant weather. Other tourist attractions include shopping, gourmet dinning, and visiting museums.
Palm Springs appeals to travelers who appreciate luxurious accommodations. The area has many top resort hotels, as well as over a hundred golf courses.
9. Kauai, Hawaii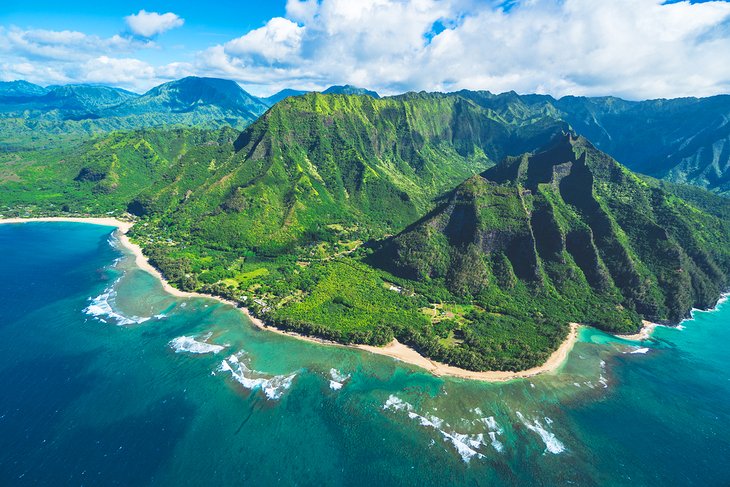 Kauai is the most romantic and unspoiled Hawaiian island, a tropical paradise filled with dramatic landscapes and flourishing greenery. Rainforests and verdant valleys cover much of the island, while the 63-mile shoreline features secluded sandy beaches, sheltered coves, and popular snorkeling spots.
Besides visiting the beaches of Kauai, tourists can explore the island's breathtaking nature sites. Some of the top attractions include the Na Pali Coast State Park, which features lush vegetation and ravishing waterfalls, and Waimea Canyon, which has hiking trails with stunning views.
10. Miami, Florida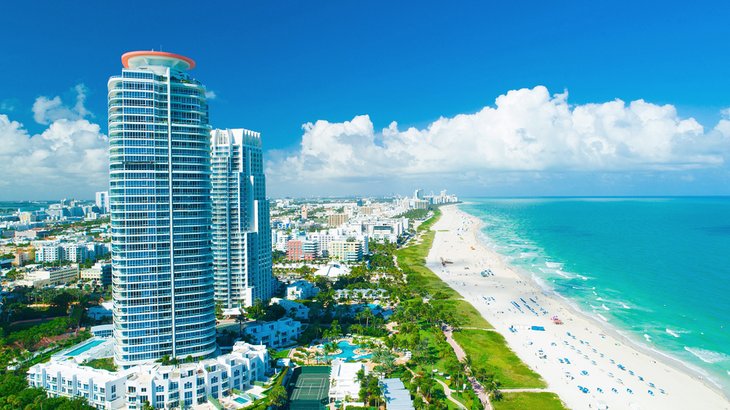 Miami seems to have it all: great weather, a rich cultural heritage, happening nightlife, and gorgeous beaches. With its picturesque waterfront backdrop and a vibrant Latin American influence, Miami stands out from other major urban centers in the country.
Tourists will enjoy checking out the scene at South Beach, admiring the pastel-painted buildings in the Art Deco Historic District, and sampling the authentic Cuban cuisine in Little Havana. Other things to do include the Vizcaya Museum, a National Historic Landmark set on 28 acres of grounds with exquisite formal gardens; and the Bayside Marketplace at the waterfront.
Many travelers consider winter to be the best time to visit Miami. Winter is one of the peak seasons for tourism. The winter months (December through February) bring mild sunny weather with highs in the 70s Fahrenheit, lows in the 60s, and very little rain.
If you are traveling to Miami during wintertime, it's best to plan ahead since this is the most crowded time to visit. Check out the variety of luxury resorts in the area, and be sure to book well in advance.
11. Scottsdale, Arizona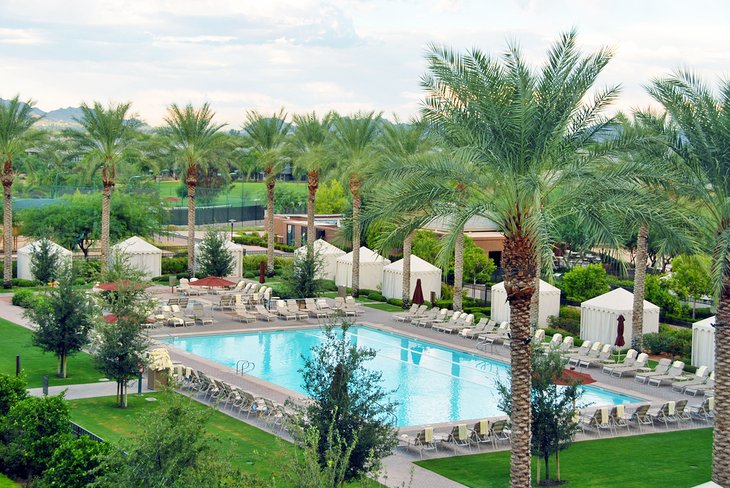 Sunny and mild during wintertime, Scottsdale draws many visitors for getaways focused around golfing. However, there are many other things to do in Scottsdale including spas, touring museums, shopping, and fine dining.
The historic center (Old Town) of Scottsdale is a hub for cultural attractions such as the Scottsdale Museum of Contemporary Art and the Scottsdale Artwalk event. Near the Old Town is another fabulous museum, Scottsdale's Museum of the West.
Scottsdale caters to a discerning clientele with its wide selection of luxury resort properties. There are many five-star hotels that feature first-class service and superb amenities: spas, swimming pools, fitness centers, stylish restaurants, and golf courses. Most of the upscale resorts are set on spacious grounds with marvelous views of the desert landscape.
12. San Diego, California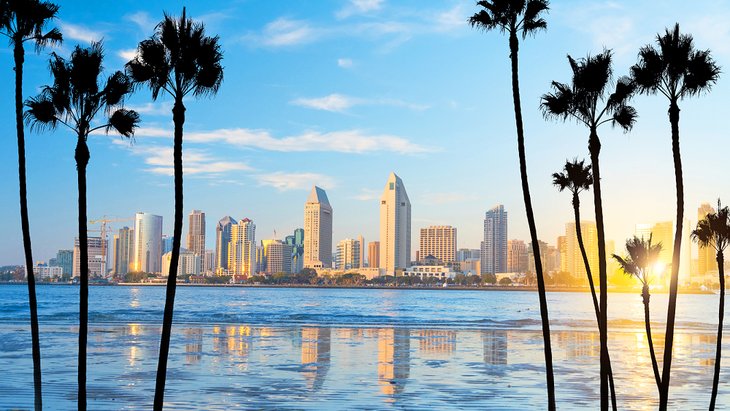 A Mediterranean climate with plenty of sunshine makes San Diego a pleasant place to visit during the wintertime. While there is a chance of rain during the winter months, heavy storms are rare in Southern California, and average winter daytime temperatures are in the 60s Fahrenheit.
You should pack an umbrella, but you can still enjoy outdoor adventures on most days. San Diego is famous for its active lifestyle year-round. The winter is a good time to visit San Diego if you like hiking. The Torrey Pines State Natural Reserve features scenic trails with awe-inspiring coastal views.
Another advantage of visiting San Diego in the wintertime is that it's the low season, so you can expect better prices on hotel accommodations.
13. Galveston, Texas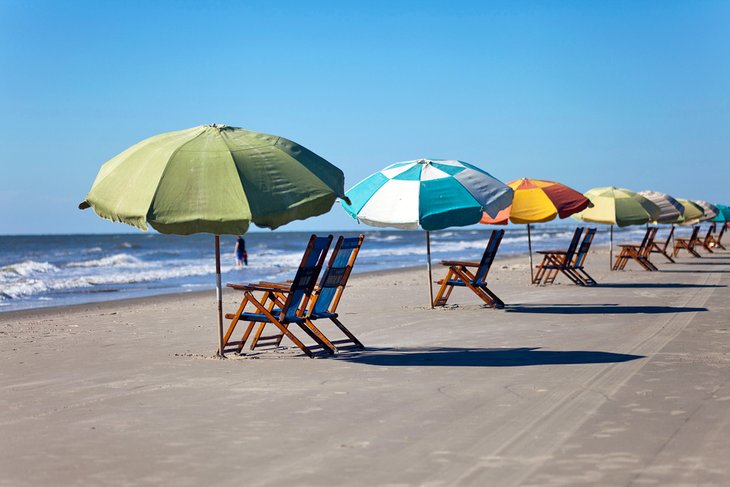 A visit to Galveston is one of the top things to do in Texas during wintertime. About an hour drive from Houston, this laid-back vacation destination delights visitors with its tropical climate and picturesque shoreline on the Texas Coast.
Winter is a great time to visit Galveston, which calls itself the "Winter Wonder Island" of Texas. While the weather may not be warm enough for sunbathing or swimming at the beach, the temperatures are definitely pleasant enough for outdoor activities. Average high temperatures from December through February are in the low 60s Fahrenheit.
In addition to a lovely beachfront setting and pleasant weather, festivals and other tourist attractions draw many visitors to Galveston during the holiday season. Galveston brims with Christmas festivities and events.
The Dickens on The Strand annual Christmastime festival channels Victorian-era London, with entertainment, parades, and street stalls selling Christmas decor and gifts inspired by 19th-century items. Entertainers wear authentic period costumes, and guests are encouraged to dress up. There is also the chance to sample food and beverages that were popular during Dickens' time.
Many cruises depart from the Port of Galveston. Carnival cruises set sail from Galveston to various destinations in the Caribbean (Belize, Cozumel, the Bahamas, Key West, Mahogany Bay) and to the Panama Canal. Disney cruises depart from Galveston and sail to Cozumel, Costa Maya, Jamaica, and Grand Cayman. Royal Caribbean liners cruise to the Western Caribbean and Mexico from Galveston.
Accommodation: Where to Stay in Galveston
14. Los Angeles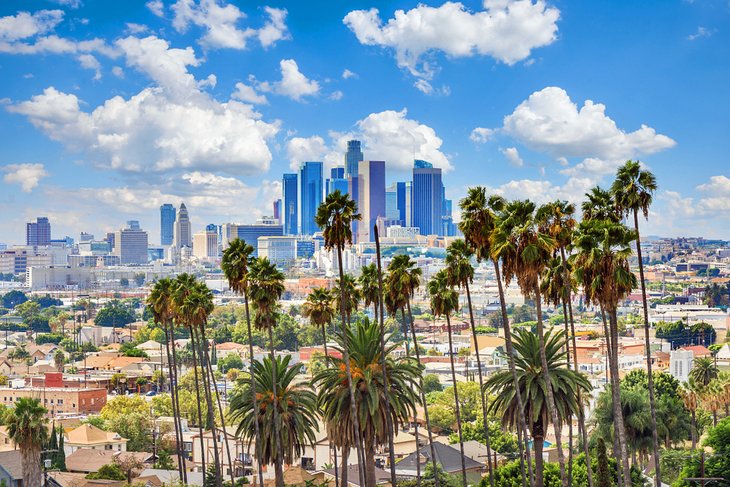 Winter is a fabulous time to visit the sunny SoCal city of Los Angeles. The Mediterranean climate means that the weather is relatively mild from December through February. There may be a chance of rain, but the upside is that there is less smog during wintertime, so you can enjoy fresh air along with fewer crowds.
15. Savannah, Georgia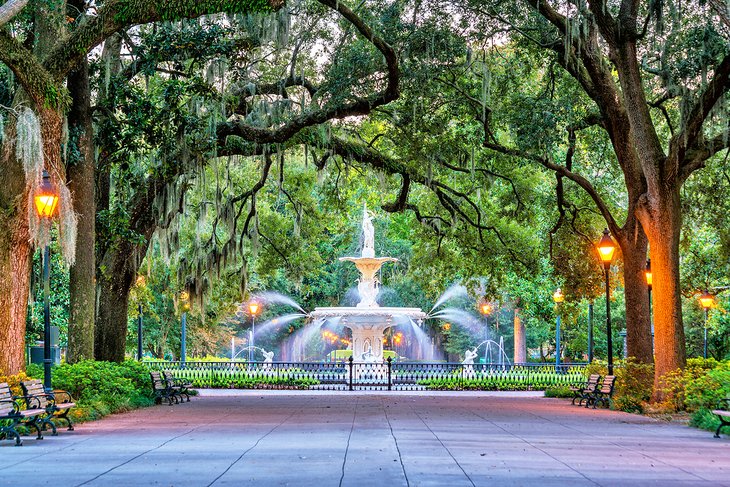 Savannah exudes a special old-world ambience, thanks to its cobblestone streets, elegant parks, enormous moss-draped trees, and stately Southern mansions.
Spared damage during the Civil War, the center of town has retained its historic charm. Exploring the Savannah Historic District is one of the city's top things to do and is also considered one of the top attractions in Georgia.
The winter months in Savannah can be cool, but the Southern climate is generally mild (with highs in the low 60s Fahrenheit), which makes December through February one of the better times to visit.