20 Top-Rated Tourist Attractions & Things to Do in Houston
We may earn a commission from affiliate links ()
If you are looking for culture, dining, shopping, unique attractions, and fun experiences, you'll find no shortage of things to do in Houston. This is the fourth largest city in the United States and home to the famous Space Center Houston, renowned chefs, inspiring museums, and beautiful green spaces, complete with a bayou running through the heart of the city. Depending on your travel dates, you may even be able to take in a sports game or enjoy Houston's signature event, the Livestock Show and Rodeo.
Houston makes a great place to visit for a weekend getaway, with direct flights from all over North America. Combine a trip to Houston with a visit to nearby Galveston, less than an hour away, for a mix of big city and island life. For a complete look at things to do, see our list of top attractions in Houston.
See also: Where to Stay in Houston
1. Visit Space Center Houston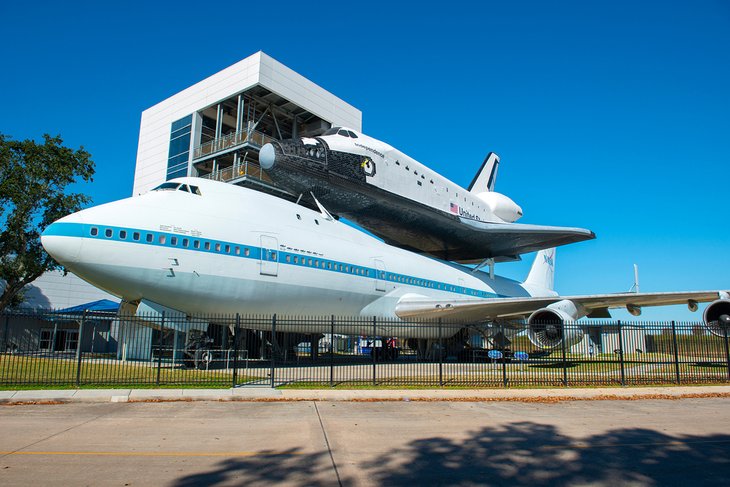 Space Center Houston, the official visitor center of NASA's Johnson Space Center, is a must-see attraction in Houston. This is a huge complex, where you can walk through the space shuttle replica Independence and the enormous shuttle carrier aircraft it's mounted on. In the visitor center, you can wander inside a replica of America's first space station, Skylab, and touch a rock from the moon. This is also the place to learn about NASA's upcoming missions, including travel to Mars. If you are here on a Friday around noon, you can even meet an astronaut.
From the visitor center, you can take an open-air tram tour to Johnson Space Center, home of mission control, to see where astronauts train for space missions. This tour also takes you to Rocket Park to see actual rockets on display. If you'd like to only visit the Rocket Park, there is no charge. Just drive to the guarded gate, inform them that you'd like to visit, and they will let you in.
2. Explore Houston's Museum District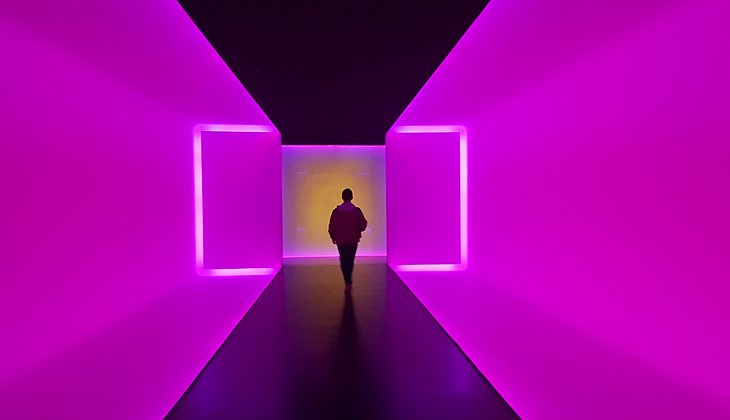 The Museum District is one of Houston's greatest cultural attractions, with 19 museums residing in this beautiful area of downtown. Eleven of these are free to the public. Highlights include the Museum of Fine Arts, Houston the Houston Museum of Natural Science, the Children's Museum of Houston, the Menil Collection, the Holocaust Museum, and the Contemporary Arts Museum Houston, to name just a few. Also in this area is the lovely Hermann Park, with the Houston Zoo and the Miller Outdoor Theatre.
3. The Museum of Fine Arts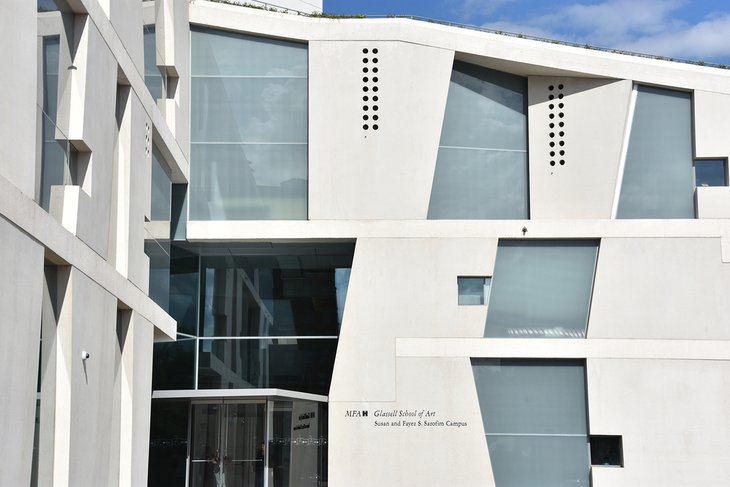 The Museum of Fine Arts in Houston is one of the top museums of its kind in the United States. The collection of 63,000 pieces are spread out over two structures: the Audrey Jones Beck building and the Caroline Wiess Law Building, both connected by the unique and interesting Wilson Tunnel.
The museum's focus is on French and Italian Impressionist Renaissance paintings, fine sculptures, and European and American decorative arts. Be sure to check out the wonderful collection of pre-Colombian and African items made of gold.
If you enjoy wandering at your own pace, you'll find lots to keep you interested and entertained here; however, if it all seems a bit overwhelming, sign up for a tour to see the highlights.
4. Houston Museum of Natural Science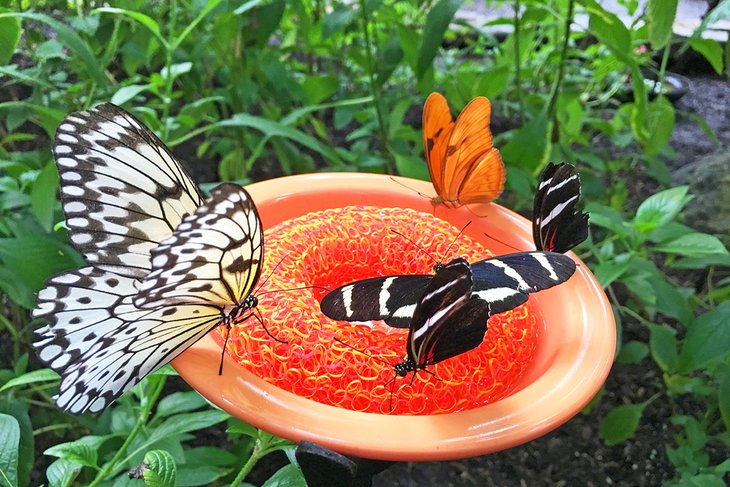 The Houston Museum of Natural Science is one of the most popular museums in the city. A fun outing for all ages, the museum covers a wide array of topics sure to please everyone in your group.
Be sure to swing by the Hall of Paleontology during your visit to see several complete dinosaur skeletons. For something that's still alive, tour the Cockrell Butterfly Conservatory, where nearly 1,500 of these gentle insects flutter around in the humid air, if you are lucky enough, one might even land on you.
5. Visit the Houston Zoo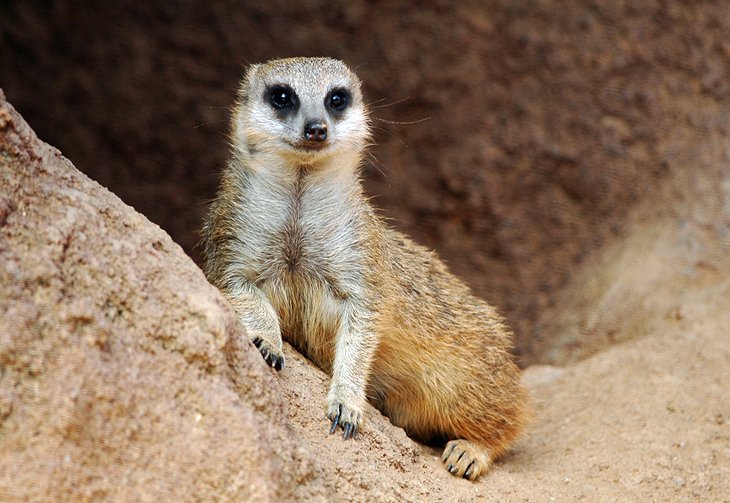 Set on 55 acres in Hermann Park, the Houston Zoo is one of the city's star attractions, popular with locals and visitors. The zoo is home to more than 6,000 exotic and indigenous animals and contains an education center and children's zoo. Some of the highlights include feeding the giraffes, seeing marine life up close in the aquarium, and watching sea lions and otters frolicking about.
6. The Menil Collection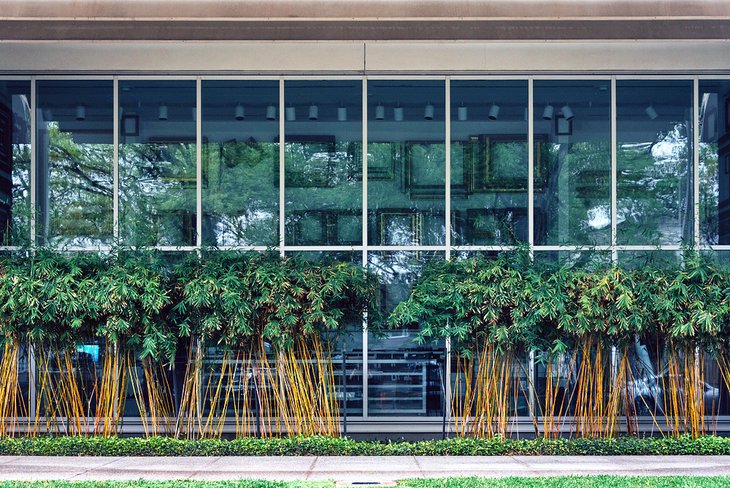 The building that houses the Menil Collection is almost in itself as much of a work of art as the pieces housed within it. Designed by the renowned architect Renzo Piano, the building is light-filled, owing to the massive glass windows that look out onto the immaculate grounds. Unlike many art museums, the art in many rooms (but not all) is showcased using natural light.
The Menil Collection is especially known for having the largest number of Max Ernst pieces in the world. In addition, the Menil Collection is home to contemporary works of art, along with pieces from the masters in the Byzantine, Abstract, and Surrealism themes. All these works are grouped together in dedicated display rooms.
If it's not too hot, take a bit of time to explore the campus of the Menil Collection. One of the most interesting things to see is the Rothko Chapel with its mural canvases.
7. Take the Kids to the Houston Children's Museum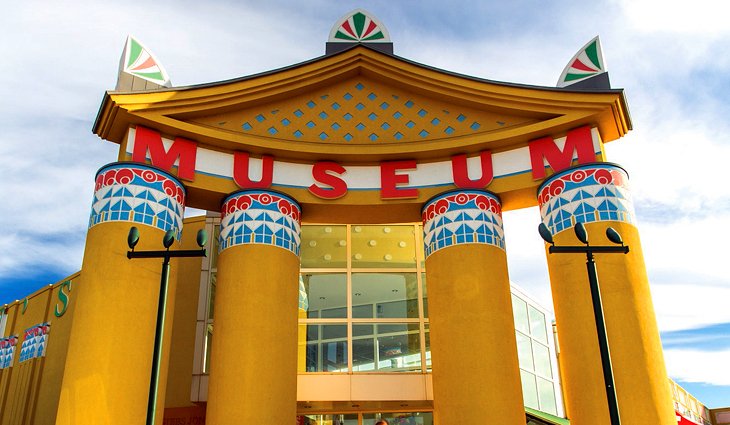 A great way to beat the heat in summer and one of the best places to visit in Houston for families is the Houston Children's Museum. This colorful, noisy place is guaranteed to plaster a smile on everyone's face. Let the kids run wild and have a fun time getting busy will all the hands-on and interactive displays.
One of the major highlights is the How Does it Work exhibit. Here, you and your kids will learn how things in everyday life operate. The FlowWorks wet zone is also a fascinating place where you can turn water on, off, and adjust the flow and watch the effects.
8. Experience the Gerald D. Hines Waterwall Park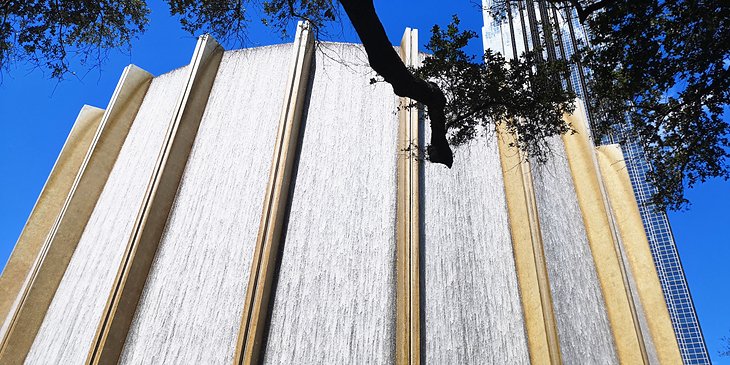 The Gerald D. Hines Waterwall Park showcases an impressive multi-story sculptural fountain that sees sheets of water cascading over large concrete walls and sculptures. The structure's semi-circular shape towers 64 feet above you and is fronted by a large arch and 46,500 square feet of water.
Photos don't do this attraction justice, it's something that needs to be seen to truly be appreciated. This 2.77-acre park, covered with dozens of live oaks, is located in Uptown Houston.
9. National Museum of Funeral History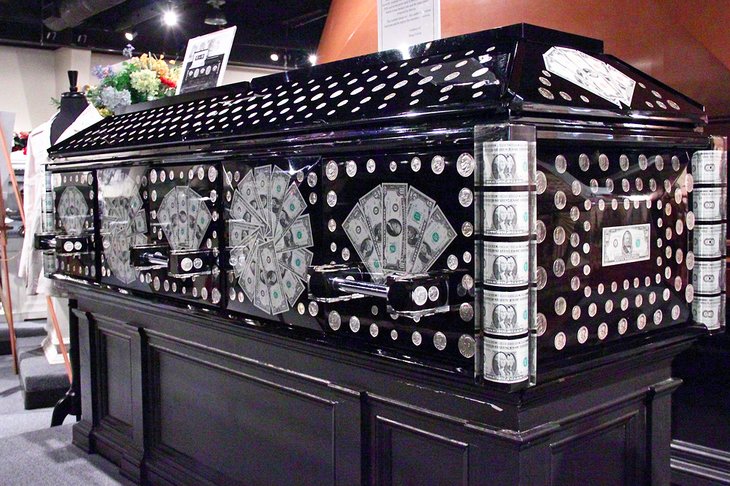 You wouldn't think that a museum devoted to funerals would be a popular attraction in Houston, but that is indeed the case. Quirky and somewhat strange, this engaging and fun museum is well worth a visit.
Inside the 30,500-square-foot building are displays ranging from antique funeral hearses, exhibits on the embalming process, coffins from around the world from as far away as Ghana, the history of presidential funerals, and others.
10. Discover Houston's Street Art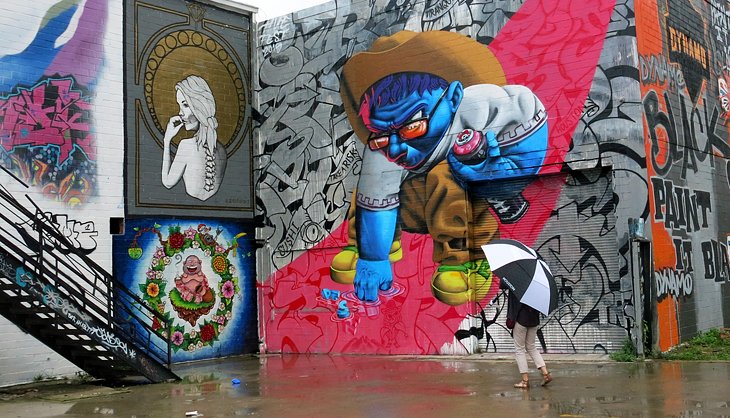 While it is often overlooked by tourists, Houston's street art, or what many people know as graffiti, is outstanding. Installations by some of the top names in street art throughout the US and around the world, including COPE2 and Houston's own Gonzo247, can be found here.
These colorful murals adorn the walls of establishments in various locations throughout the city and are well worth taking the time to drive around and see. The unofficial curator of Houston's street art is the charismatic artist known as Gonzo247. He is one of the city's most famous street artists and the creator of the giant "Houston is Inspired" mural at the corner of Travis and Preston Streets and the smaller "Houston" mural at Leeland and St. Emanuel Streets.
This latter area is also home to a large concentration of impressive installations that grace the walls of numerous one- and two-story buildings off Leeland Street at Chartres Street and St. Emanuel Street. But works can be found scattered all over the city on walls of various sizes.
11. Holocaust Museum Houston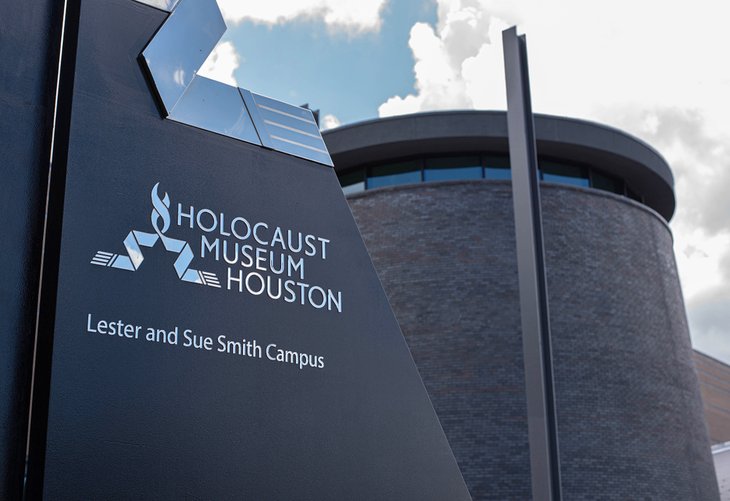 For a sobering reminder of how man can inflict untold cruelty on another human being, stop by for a contemplative visit to the Holocaust Museum. The museum has been telling the story of the WWII Holocaust since its opening in 1996.
In 2019, the museum reopened after a massive 30-million-dollar expansion. Now the Holocaust Museum Houston, at 57,000 square feet, is twice the size it used to be, with a 187-seat indoor theater, 175-seat outdoor amphitheater, and a café.
12. Walk, Bike, or Paddle in Buffalo Bayou Park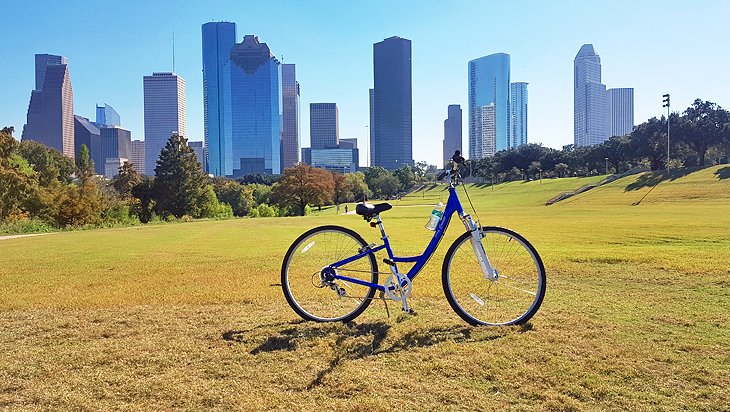 Buffalo Bayou Park is a beautiful 160-acre green space running through the city, with the slow moving waters of Buffalo Bayou as its centerpiece. This urban park is home to extensive walking and biking trails, a dog park, sculptures, and plenty of shady areas to relax.
If you are looking for fun things to do in Houston, especially if you want to get outdoors, rent a kayak, canoe, or stand up paddleboard and enjoy a paddle along the bayou. Rentals are available at the park, and various tours are offered, ranging from one to three hours in length. Similarly, guided cycling tours are also available from outfitters in the city.
A particularly unique site in Buffalo Bayou Park is the Cistern, an old underground drinking-water reservoir from 1926, which now hosts changing art installations. Today, visitors can go on a short guided tour.
13. The Health Museum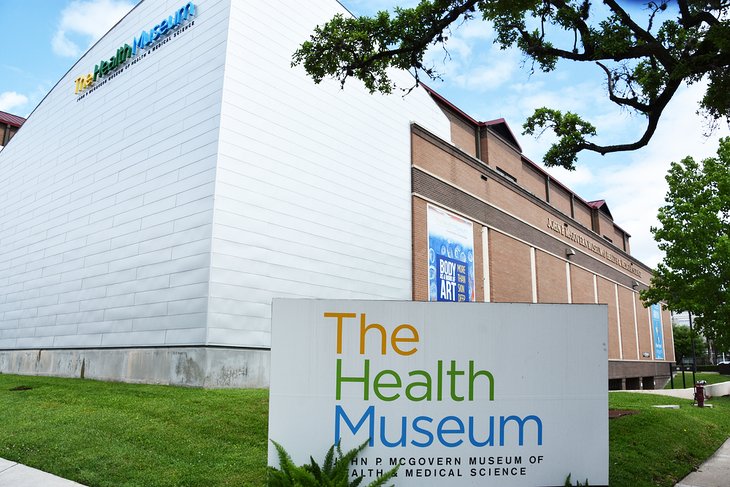 If you've been indulging in the great food of Texas and wondering if that has caused your jeans to be a bit tight when you put them on, a stop at the Health Museum is in order. At one of Houston's most innovative museums, you can literally step inside your own body.
14. Art Car Museum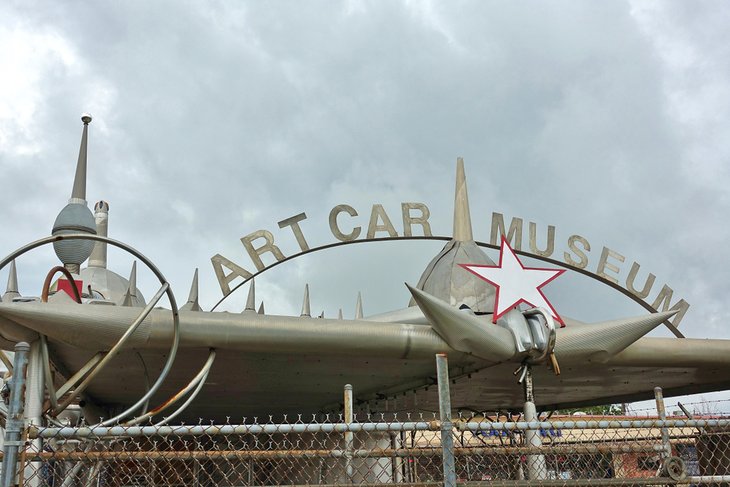 If Impressionists and Old Masters art is not your thing, give the Art Car Museum a try. Here, you'll find cars of every type used as the medium for unique and interesting artworks. In addition, regular works of art featuring cars are mounted on display walls.
15. Shop the Vintage Stores on 19th Street in The Heights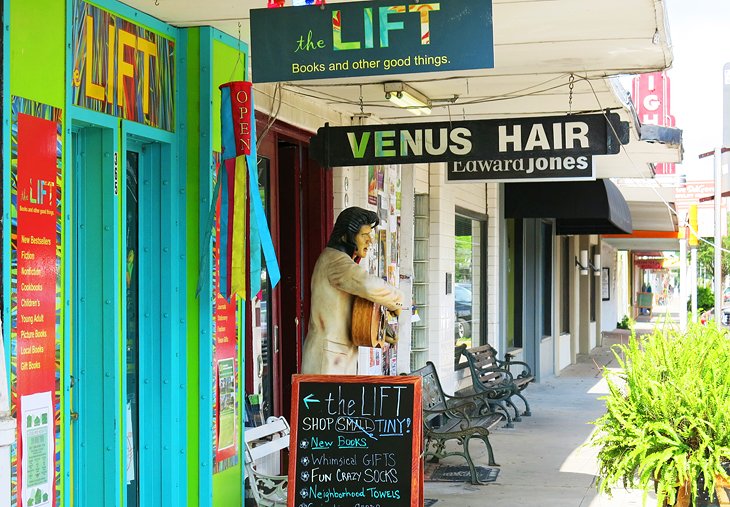 For vintage clothing, retro décor, and old collectibles, 19th Street in The Heights is the place to go. This funky area has all kinds of quirky shops selling everything from evening gowns to casual clothing, as well as jewelry, footwear, household gadgets, and all kinds of unique items.
This is also a good place to shop for gifts. The merchandise is not all vintage; some places sell new pieces or a mix of new and old. Even if you are not looking to buy anything, the whole area is worth seeing and offers a one-of-a-kind shopping experience.
16. Day Trip to Galveston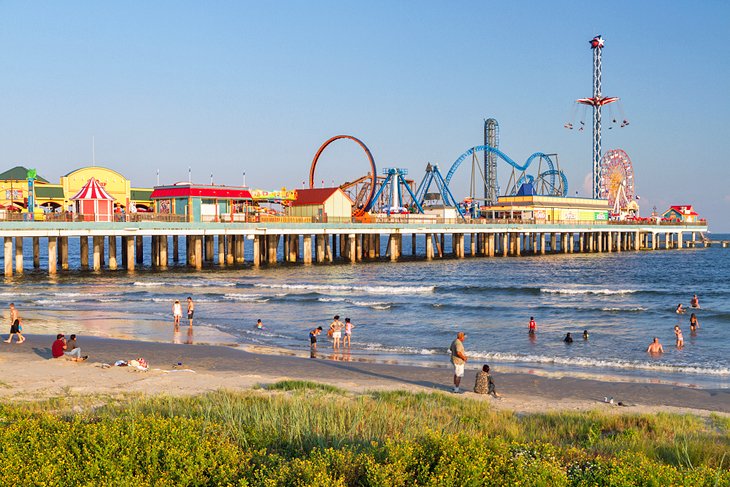 The beautiful beaches of Galveston are less than an hour away from Houston. If you are looking for a quick break from the city, head out to Galveston for a little time soaking up the sun, wandering through the historic downtown, and dining at a seaside restaurant. Miles of endless beach and shallow, turquoise water stretch along the ocean front. At the heart of the beach action is Pleasure Pier.
Other attractions to visit include the Ocean Star Offshore Drilling Rig and Museum, the Texas Seaport Museum, and the Strand Historic District. If you are traveling with the family, head to Moody Gardens.
17. Attend the Houston Livestock Show and Rodeo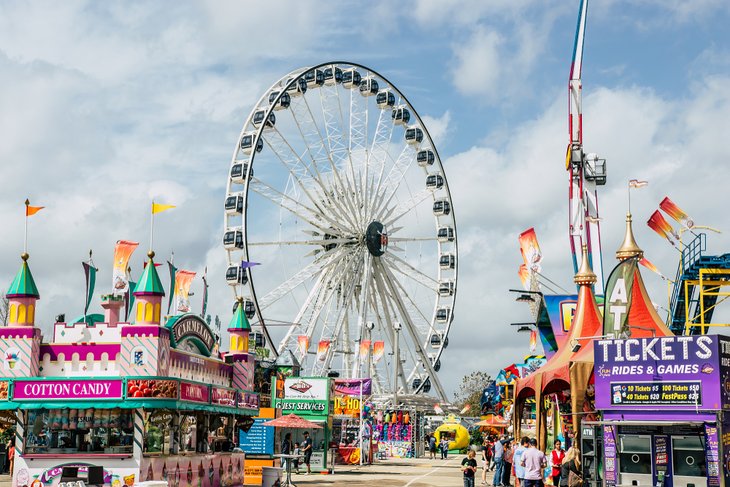 Houston's biggest annual event, the Houston Livestock Show and Rodeo, is a fun-filled, 19-day event that brings the whole city out to celebrate in February or March. If you are going to be here during this time, you are in luck, and if you are wondering when to visit Houston, this might be the time to plan your trip. This is an activity the whole family can enjoy, and it's so much more than just a rodeo and livestock show.
If this is your first time to an event of this kind, you will be pleasantly surprised by the diversity of things to do. On the grounds are carnival rides, games, and food stands, and enough entertainment to keep you busy indefinitely. At the rodeo events, which you will need tickets to attend, see the cowboys showing off their skills in a variety of areas. In the evening, some of the biggest names in music perform on stage. Check out the concert listing in advance and secure tickets.
18. See a Sports Game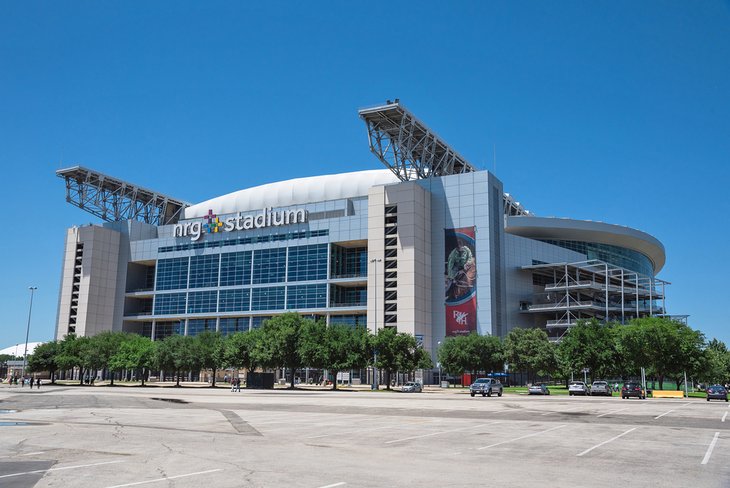 When it comes to seeing a game in Houston, sports fans have plenty of options, and whether it's football, baseball, basketball, or soccer, the city takes its sports seriously. Houston is home to the Houston Texans (NFL), the Houston Astros (MLB), and the Houston Rockets (NBA).
The Texans play at the NRG Stadium, the Toyota Center in downtown Houston is home to the Rockets, and the Astros play at Minute Maid Park, also in the city center.
For Soccer fans, Houston is home to the Houston Dynamo (MLS) and Houston Dash (NWSL), who play their home games at the BBVA Compass Stadium.
There's a good chance of at least one of these teams having a home game during your stay.
19. Discover Unique Dining Experiences in Houston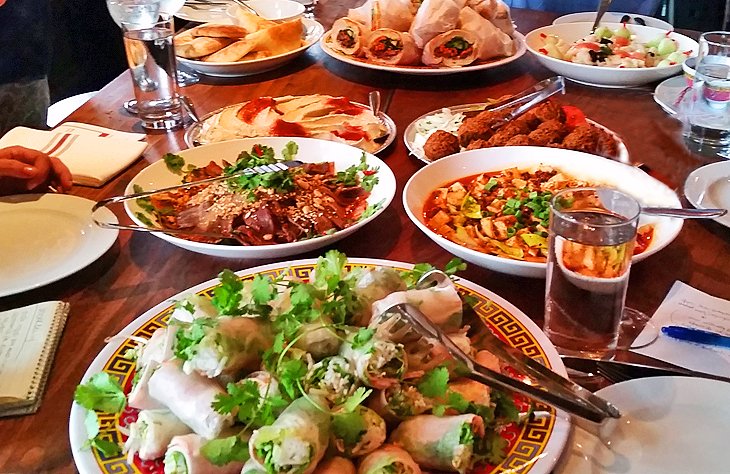 Chefs in Houston have put this city on the culinary map of America, and dining here is an attraction in and of itself. Possibilities are almost endless, ranging from traditional southern dishes to Latin American, Asian, Mexican, and countless other cultural specialties. The number of wonderful dining options is too extensive to list, but some places are too unique not to mention.
For high-end Mexican cuisine, discover the flavors of Oaxaca at Xochi, located on the first floor of the Marriott Marquis Houston in downtown Houston. The menu offers a full range of dishes, and includes some exotic options to stir your imagination.
A long-term Houston favorite, La Griglia has been serving up some of the city's finest Italian food for decades. Being so close to the Gulf of Mexico makes Houston an excellent spot to enjoy fresh seafood. One of the city's best is Eddie V's Prime Seafood, with three locations throughout the city.
For health-conscious eaters, Vibrant offers healthy meals from breakfast to dinner. Dishes are all gluten-free, dairy-free, refined sugar-free, and non GMO.
20. Walk through Rice University Campus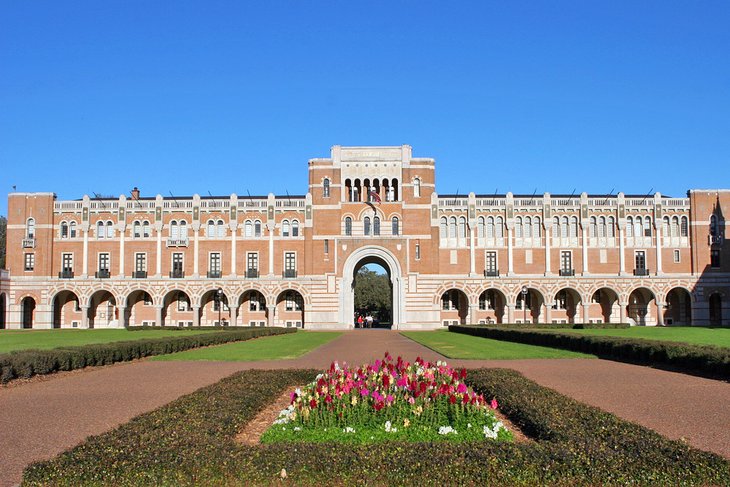 The Rice University Campus is an oasis in downtown Houston and a favorite outdoor space for many Houstonians. Walking and running trails, thousands of mature trees, and lovely old buildings are spread over this 300-acre campus.
Also on the grounds are a large number of impressive contemporary artworks that lend to the tranquil atmosphere. Many of these installations are equally, or even more, impressive in the evening when they are lit.
Where to Stay in Houston for Sightseeing
To be close to major attractions and sports venues, it's best to base yourself in or close to downtown. You can find a good selection of luxury and mid-range hotels in the city center, but budget hotels are generally located a short drive away. Below are some highly rated hotels we recommend.
Tips and Tours: How to Make the Most of Your Visit to Houston
More Related Articles on PlanetWare.com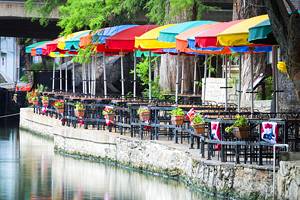 Texas Cities: Each of the metropolitan areas in Texas offers their own unique sites and character. Use our travel guides to explore the attractions of San Antonio, Dallas, and Austin. And if you want to plan your stay in these places, see our articles on the top resorts in Houston, Dallas, and Austin.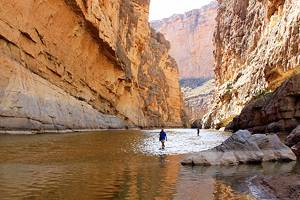 West Texas: To experience a completely different side of the country, head to West Texas. Due to the vastness of the area, this is best done as a road trip. You can begin by hitting Amarillo and Lubbock and then make the drive down to beautiful Big Bend National Park, where you'll find an incredible desert landscape, along with outstanding hiking trails and campgrounds. On the edge of the park, you can find some luxury accommodation with the help of our list of the Best Places to Stay near Big Bend National Park. When you're done here, head over to El Paso.