14 Top-Rated Things to Do in Amarillo, TX
Authors Michael and Lana Law visited Amarillo while on assignment for PlanetWare.
This small and unassuming city in the High Plains of West Texas holds some surprising treats for visitors, and many of the best things to do in Amarillo are free.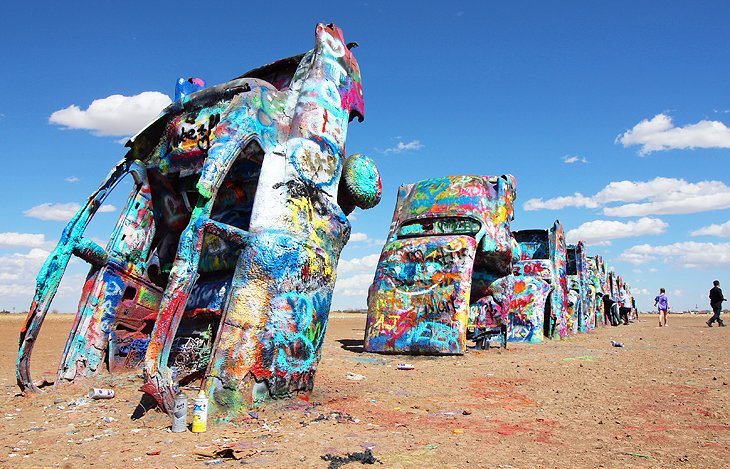 Amarillo lies at the midway point on historic US Route 66. You can catch a glimpse of what traveling through this area might have been like mid-century by driving through the city's Historic Route 66 District.
Amarillo also has many unique museums related to West Texas history and culture, from the Quarter Horse Museum to the Panhandle Plains Historical Museum. One of Amarillo's most popular attractions is Cadillac Ranch, where you can head to the outskirts of town to try your hand at graffiti. Or, enjoy some of the state's beautiful scenery by hitting the trails in nearby Palo Duro Canyon.
For a complete overview, here is our list of top things to do in Amarillo.
1. Cadillac Ranch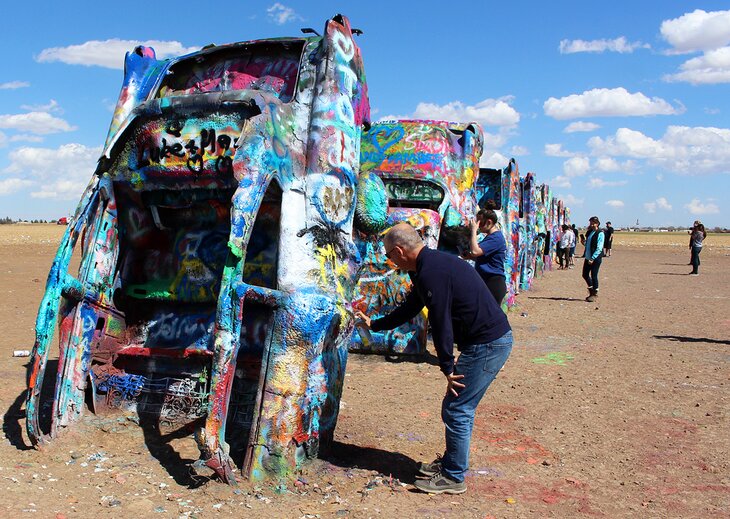 This is a surprisingly fun and free attraction on the western edge of Amarillo, just off Interstate 40. Old Cadillacs, stuck nose-first into the ground of a farmer's field, stand artistically in a row.
The tradition here is to grab a can of spray paint and create your own graffiti on the cars. Don't worry about bringing your own can, half-filled canisters are strewn about the field surrounding the cars. Choose a couple of colors and go to work creating your artistic vision.
This is an incredibly popular family activity. Kids can climb on the cars, run through the open interiors, and spray paint whatever they like. The cars are literally thick and dripping with paint.
Photographers will also enjoy the colorful and ever-changing canvas before them.
The cars are about 150 to 200 yards away from the parking area. The walk in is along a flat and wide dirt path, which can be muddy and slippery after rain. Near the always-open gate, you can often find a souvenir seller, hawking colorful paint chips taken from the cars, set in key chains.
Location: Exit 62A off Interstate 40.
2. US Route 66 - Sixth Street Historic District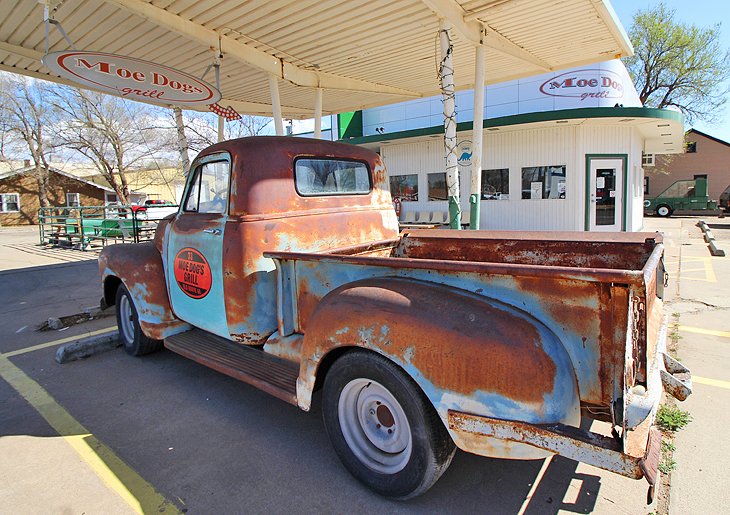 This section of historic US Route 66 in Amarillo is a throwback to the early age of road tripping in America. Many original buildings with traditional signs line the street.
You can find atmospheric restaurants with patios and shops, which give the area a fun vibe. For a quirky ambiance and good Mexican food, try Braceros, in a converted former Route 66 garage.
Down the street is the Golden Light Cafe, an Amarillo institution that has been here since the 1940s. The area is well signposted, and you can find a list of historic buildings on a street-side plaque.
3. Palo Duro Canyon State Park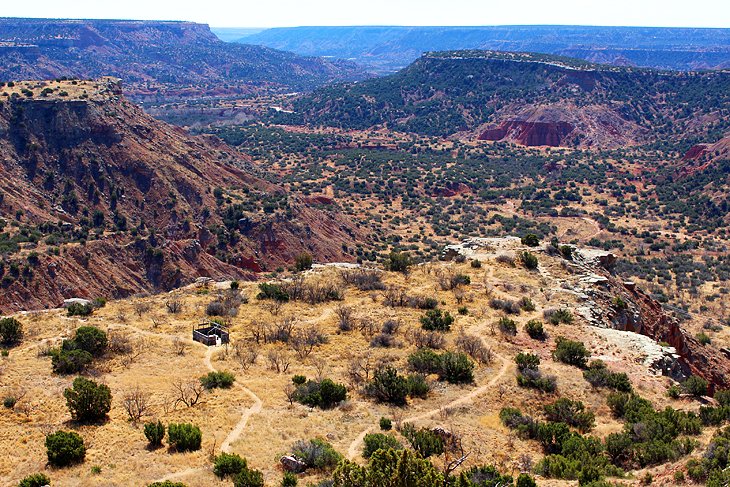 It may come as a surprise to find that the second largest canyon in the United States, after the Grand Canyon, is just 30 minutes south of Amarillo. Palo Duro Canyon is approximately 120 miles long, up to 20 miles wide in some areas, and 800 feet deep.
Palo Duro State Park is a popular area for hiking, camping, mountain biking, horseback riding, and geocaching. A 16-mile round-trip drive takes you from the canyon rim down to, and along, the canyon floor. Off this road are several campgrounds, with a total of 150 campsites and numerous hiking trails.
The most popular hike is the Lighthouse Trail, which leads to a dramatic rock of the same name. This is a six-mile round-trip hike to the base of the Lighthouse, but the best view of this towering rock pinnacle is found 1.5 miles into the trail.
You can learn more about the history and geology of the area at the visitors center near the start of the park. Set high on a ridge overlooking the canyon, this spot has some of the best views in the park.
4. Panhandle Plains Historical Museum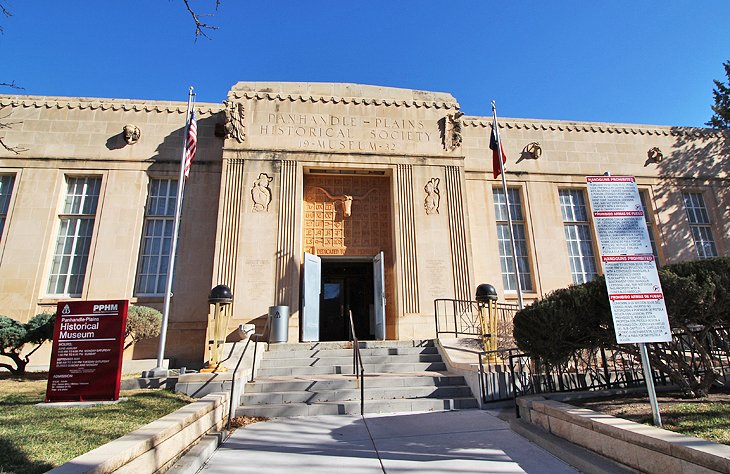 The largest history museum in Texas, the Panhandle Plains Historical Museum offers a glimpse into the history of Texas, from the age of the dinosaurs to modern times.
Often described by locals as the Smithsonian with an accent, the museum has one of the finest collections of art in the Southwest. You can also learn about the American Indians who inhabited the land; the pioneers; oil; geology; water as a resource; innovations that shaped the development of the region, like windmills and transportation; and much, much more.
In addition to the outstanding permanent collection, the museum also regularly hosts special exhibitions. The museum is located about 15 minutes outside of Amarillo.
Address: 2503 4th Avenue, Canyon, Texas
5. American Quarter Horse Hall of Fame & Museum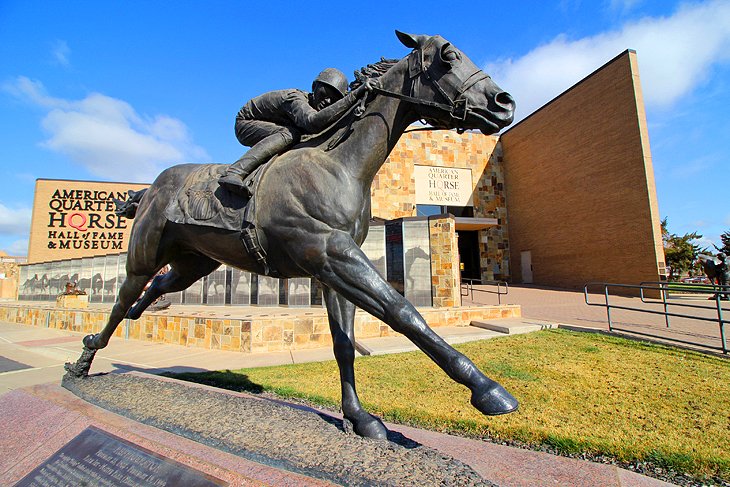 This museum is a tribute to the horse that settled and shaped the American West and one of the most favored horses by cowboys in the Southwest. The center focuses on the story of the Quarter Horse and the people behind them.
On the lower level, the museum offers a variety of displays that deal with topics ranging from the biology of the Quarter Horse to horse careers. Upstairs, the Quarter Horse Hall of Fame offers a look at the most famous horses of this breed. Trophies, photographs, memorabilia, and the stories of these great horses are on display.
The museum building itself is an impressive piece of craftsmanship, where wood and stonework create a feeling of space and grandeur. Carved into the floor of The Grand Hall on the main level are the bloodlines of the Quarter Horses, traced back to the late 1800s, when they were recognized as their own breed.
Address: 1600 Quarter Horse Drive, Amarillo, Texas
6. Amarillo Museum of Art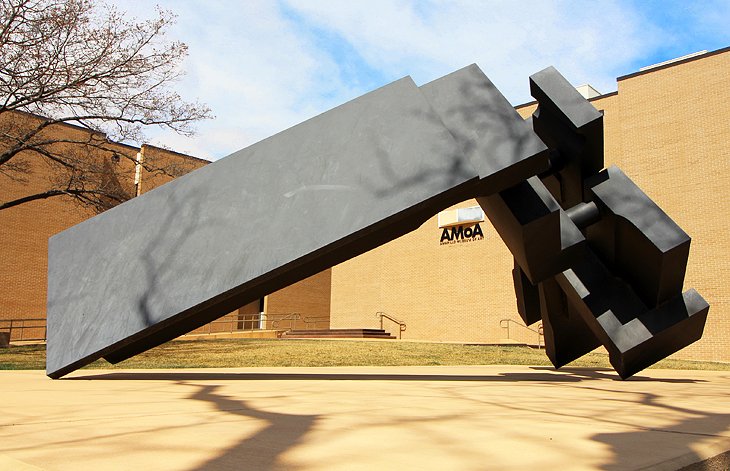 Located on the campus of Amarillo College, the Amarillo Museum of Art is open to the public, free of charge. While the museum is home to an impressive collection of art from around the world, the majority of artwork is from the Far East.
On display are sculptures from the South and South East Asia region, along with 2nd-century BC Buddhist and Hindu pieces.
Also spread out over the 32,000-square-foot building are photos from F.S.A. photographer Russell Lee and his contemporaries, as well as paintings from the 17th to 19th centuries and paintings from early and mid-century American Modernists.
Address: 2200 South Van Buren, Amarillo, Texas
7. Jack Sisemore Traveland RV Museum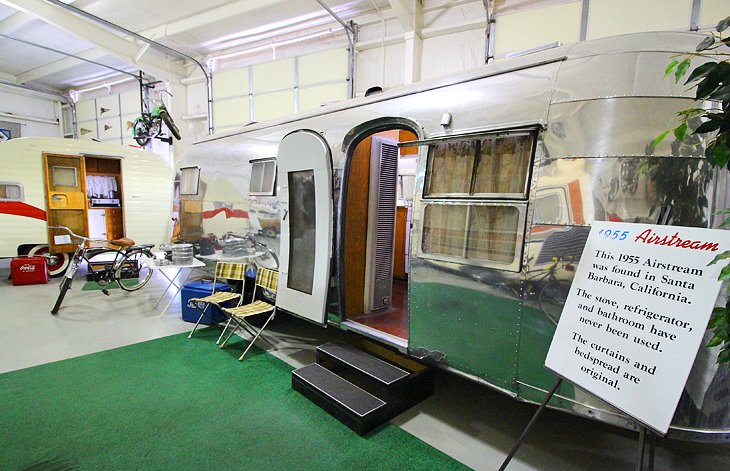 Another of Amarillo's free attractions, the RV Museum showcases RVs from the 1930s up to the 1970s, along with a variety of other vintage vehicles and artifacts. RVs of special note include the very first Itasca motorhome and the oldest Airstream, dating from 1935.
These RVs provide a glimpse into the era from which they came, as many have not been changed from the day they were manufactured. Original appliances, furnishing, and flooring take you back in time.
The museum also sports an impressive collection of gleaming old motorcycles in perfect condition, several vintage cars set against theme backgrounds, including an old-style drive-through restaurant and retro gas station.
Miscellaneous items, like old pedal bikes, cameras, and camping chairs, also add to the atmosphere.
Address: 4341 Canyon Drive, Amarillo, Texas
8. Amarillo Zoo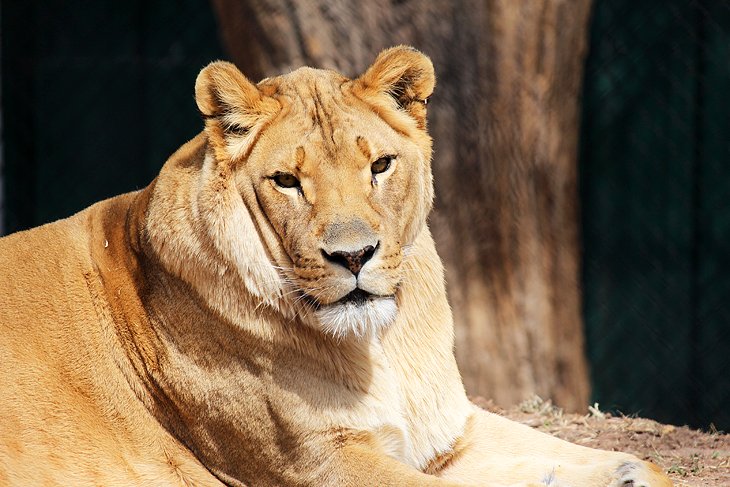 For a pleasant afternoon and a glimpse of some exotic wildlife, the Amarillo Zoo makes the perfect outing.
Some of the most popular animals here include lions, tigers, bobcats, ring-tailed lemurs, foxes, bears, kangaroos, and monkeys. And while these might be the show stoppers, you'll also find irresistibly cute miniature horses and miniature donkeys, a Texas longhorn, skunks, and a whole host of other furry critters.
Perhaps less cute but equally interesting are the spiders, amphibians, and reptiles, including enormous Burmese pythons, along with a variety of other snakes, as well as turtles and salamanders in the Herpetarium.
Address: 2400 North Polk Street, Amarillo, Texas
9. Amarillo Botanical Gardens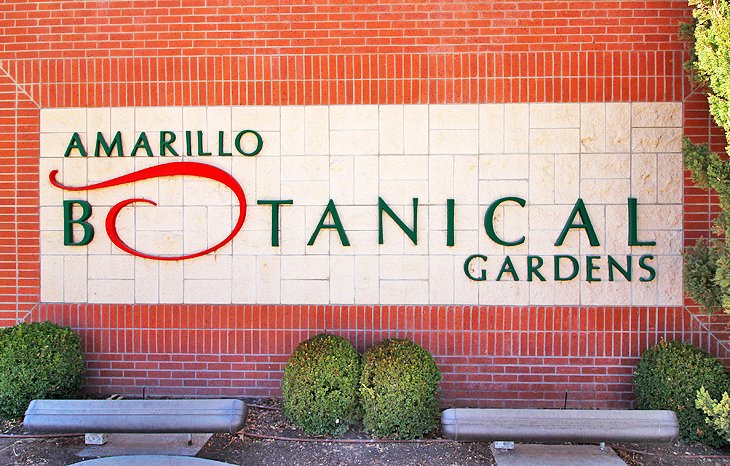 The Amarillo Botanical Gardens are easily identifiable by the stunning silver and glass diamond-shaped conservatory that dominates the grounds. Spread over four acres, the gardens feature local flora outside, including a fragrance garden, while tropical plants are housed inside the conservatory.
During the Christmas season, the gardens are lit up in a kaleidoscope of colors and are a fun place to visit after the sun sets. The Amarillo Botanical Gardens are located just down the street from the Don Harrington Discovery Center, and in between the two is Medi-Park, with a children's playground and splash pad.
Address: 1400 Streit Drive, Amarillo, Texas
10. Don Harrington Discovery Center
The Discovery Center has long been Amarillo's go-to place for learning about science. A variety of exhibits, both indoor and outdoor, cover topics ranging from outer space to ants and even small live animals.
One of the major highlights is the Outdoor Science Park, where kids of all ages will have a fantastic time exploring fossils, marveling at the life-sized animatronic dinosaurs, or banging on the Kundu Drum.
Inside, one of the most interesting galleries details the amazing achievements of ants. Step inside the giant maze, and suddenly you'll feel what it's like to be an ant deep underground.
It's not all about interactive, static displays. At Critter Row, you'll also be able to hold small animals like snakes and even a tarantula.
Address: 1200 Streit Drive Amarillo, Texas
11. Texas Air & Space Museum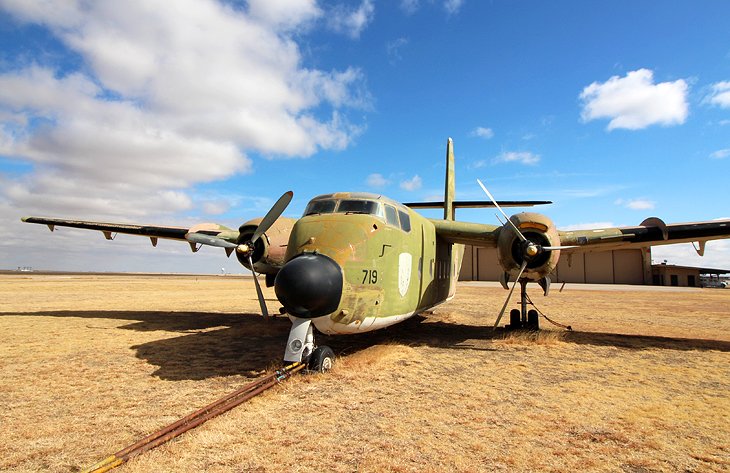 A small but inspiring collection of aircraft and related pieces, along with a passionate and friendly staff of volunteers, make this a great stop for pilots or those with an interest in aviation.
One of the best features of the Texas Air & Space Museum is that visitors are allowed into the planes for a full hands-on experience. Located near the airport, the museum is laid out in both indoor and outdoor space. In the main hangar, the centerpiece is a DC-3 from 1945. You can walk right up to the cockpit for a look at the instruments.
Also in the hangar is a home-built crop duster from the late 1960s and interesting pieces, such as an ejection seat from a B-52 bomber and a hot air balloon basket.
Outside is a C-7 Caribou from 1958 and an aircraft used as a training vehicle for astronauts landing NASA space shuttles, both of which you are welcome to board.
Astronaut Rick Husband, who was killed in the Columbia space shuttle as it was destroyed on re-entry from space, was from Amarillo. Another small area of the museum displays model aircraft and information on Husband and his career.
Address: 10001 American Drive, Amarillo, Texas
12. Downtown Amarillo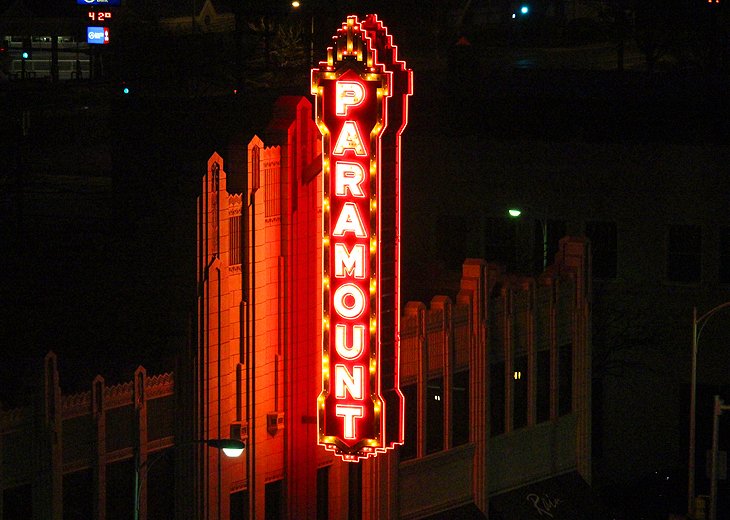 Amarillo has revitalized much of the downtown area, where you'll find a mix of old and new buildings, both of which are intriguing. Some historical buildings remain, like the former 1927 Fisk Building, today one of Amarillo's top hotels, the Courtyard by Marriott.
Other remnants of a bygone age are the neon signs, although many of the modern signs are LED, but reminiscent of the age of neon.
Dining facilities are expanding and many independent restaurants are opening in the city center, creating a new atmosphere and what appears to be the start of a more vibrant downtown in Amarillo.
13. Harrington House
Dating from 1914, this wonderful example of a Neo-Classical home stands proudly as one of Amarillo's finest historical homes. Harrington House was built for Pat and John Landergin, former cattle barons, who lived in the home for only 15 years until 1929, when the entire family became deceased.
The Harringtons purchased the home in 1940 and set about renovating and preserving the structure. Through their hard work and perseverance, a visit here is like turning back the clock almost a century. Flooring, furniture, and artwork some of which is from the original home, others curated by the Harringtons, give the home an opulent feel.
Address: 1600 South Polk Street, Amarillo, Texas
14. Wonderland Amusement Park
Wonderland Amusement Park is one of the best things to do for families in Amarillo. Roller coasters, including the Texas Tornado and the Mouse Trap, will have you screaming in fear or delight.
If it's hot, which it usually is in Amarillo in the summer, be sure to try out the water rides. The Pipeline Plunge, Rattlesnake Raft Ride, and the Big Splash Log Plume will cool you down and thrill you all at the same time.
Other fun things to do include mini golf, bumper cars, and a number of less intense amusement rides. Wonderland Amusement park is open during the summer months only.
Amarillo, TX - Climate Chart
Average minimum and maximum temperatures for Amarillo, TX in °C
J
F
M
A
M
J
J
A
S
O
N
D

9

-5

12

-3

17

1

22

6

26

11

31

16

33

18

32

18

28

13

22

7

14

0

10

-4

PlanetWare.com
Average monthly precipitation totals for Amarillo, TX in mm.

16

14

29

34

64

83

68

75

48

38

17

16

Average monthly snowfall totals for Amarillo, TX in cm.

10

12

7

2

0

0

0

0

0

1

5

7
Average minimum and maximum temperatures for Amarillo, TX in °F
J
F
M
A
M
J
J
A
S
O
N
D

49

23

54

27

62

34

71

42

79

52

87

61

91

65

89

64

82

56

72

45

58

32

50

24

PlanetWare.com
Average monthly precipitation totals for Amarillo, TX in inches.

0.6

0.6

1.1

1.3

2.5

3.3

2.7

2.9

1.9

1.5

0.7

0.6

Average monthly snowfall totals for Amarillo, TX in inches.

3.8

4.6

2.9

0.6

0

0

0

0

0

0.3

1.9

2.8
More Related Articles on PlanetWare.com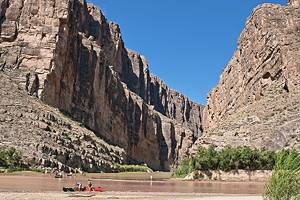 South of Amarillo: Less than two hours south of Amarillo, Lubbock is another small city worth visiting. Although it's known for being the home of Buddy Holly, this is just one of the attractions. It's also a good stop if you are on your way to see the sights of Big Bend National Park.