11 Top-Rated Things to Do in Lubbock, Texas
We may earn a commission from affiliate links ()
This vibrant West Texas university city is a wonderful place for arts and culture and is a genuinely fun and interesting place to visit. Lubbock claims to have more live music venues per capita than any city in Texas, with trendy and intimate venues tucked away around the city and particularly in the Depot District.
The city also has an abundance of unique museums, some of which focus on agriculture, heritage, history, and aviation. Several of the museums even offer free admission.
The famous musician, Buddy Holly was born in Lubbock, and you can learn more about his life and music at the Buddy Holly Center.
If you are traveling with children, be sure to stop by Prairie Dog Town and possibly Joyland Amusement Park or the Science Center & Omni Theater.
See what else piques your interest with our list of the top things to do in Lubbock.
See also: Where to Stay in Lubbock
1. Bayer Museum of Agriculture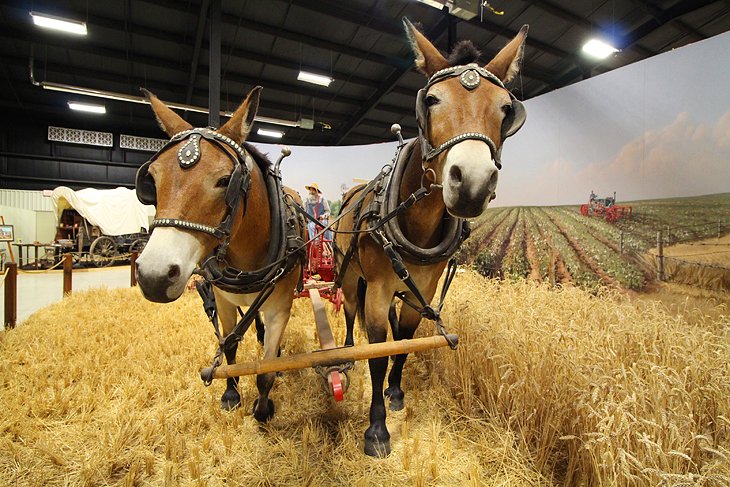 For an insightful look at how farming and agriculture have developed over the years, the Bayer Museum of Agriculture is well worth a visit. Fantastic displays showcase the equipment used by farmers over the years.
Many of the displays are interactive and the simple push of a button will bring up a 3D blacksmith discussing his craft, activate an animatronic farmer at work in the field, or start other unique programs.
One of the most impressive exhibits is the 20th-century tool shop, with hundreds upon hundreds of small tools mounted in an intricate design on the walls. A touch screen allows you to find out what each tool was used for.
Other displays include a room dedicated to more than 700 toy tractors, a well and drilling exhibit, and a seed showcase. Of particular interest to children of all ages is the Cotton Harvesting Simulator that shakes, rattles, and makes you feel like you are driving the machine through a cotton field.
Address: 1121 Canyon Drive, Lubbock, Texas
Official site: https://agriculturehistory.org/
2. American Windmill Museum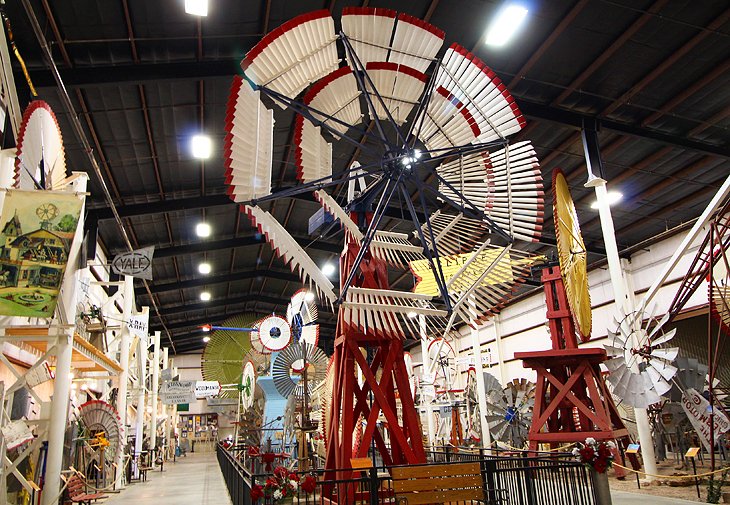 As you drive along America's highways, you will no doubt see the giant modern windmills off in the distance. For a greater understanding of these towering machines and how they developed from their humble beginnings, a visit to the American Windmill Museum is in order.
Here, you will find the world's largest collection of windmills spread across 28 acres. Artfully displayed in two custom-built massive buildings are more than 200 windmills dating from the 1860's to the present day.
Also of note is an impressive 6,600-square-foot model train display highlighting the relationship between the railways and windmills. The trains run around the entire building on two levels, joined by a one-of-a-kind spiral track that makes the climb possible.
Alongside this display is the largest collection of miniature houses in America and the Garrison Millstone room, dedicated to historical grinding millstones dating from the 1700s onwards.
Outside the two main buildings, in the Lineberry Windmill Park, is an assortment of windmills, including a massive Vestas wind turbine and a replica of a 1621 Post Mill windmill.
Address: 1701 Canyon Lake Drive, Lubbock, Texas
Official site: https://windmill.com/
3. National Ranching Heritage Center (NRHC)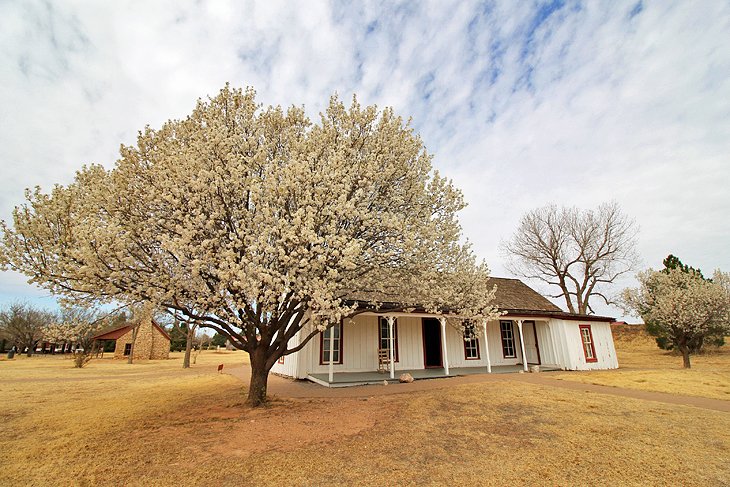 The National Ranching Heritage Center offers a unique look at the evolution of ranching and the associated architecture of the West. The complex displays 49 historic structures from the 1780s to the 1950s.
All but one of the structures was relocated here from other counties. The oldest building represented is a replica. The buildings are laid out in chronological order.
The center is a great place for strolling, as the buildings are spread across 19 acres and linked with concrete paths. If you prefer, a trolley runs on a 30-minute schedule. A small fee is charged per passenger.
The main building is a 44,000-square-foot museum with displays related to ranching; topics range from cowboy boots to cattle rustling. In front of the building are a series of 42 beautiful life-size sculptures.
If you find yourself in Lubbock in April, you might be lucky enough to visit during Ranch Day, when cowboys, chuck wagons, and horses perform.
You can combine a visit to the National Ranching Heritage Museum with a stop at the nearby Museum of Texas Tech University.
This area has numerous fast food restaurant options, or nearby is the more upscale Cocina de La Sirena restaurant, less than 10 minutes away.
Address: 3121 Fourth Street, Lubbock, Texas
Official site: http://www.depts.ttu.edu/nrhc/
4. Silent Wings Museum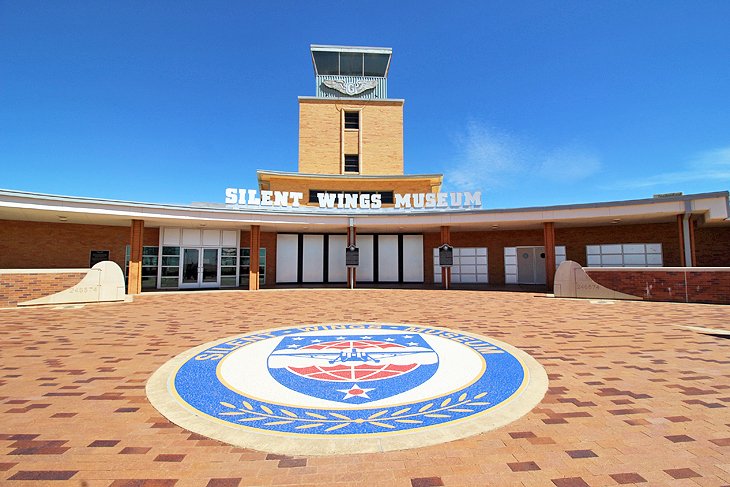 Housed in Lubbock's former airport terminal, the Silent Wings Museum is dedicated to America's glider pilots of WWII, 80 percent of whom were trained here.
The highlight of the aircraft on display is a perfectly restored WACO CG-4A. This giant glider is hung from the ceiling but low enough to the ground to allow you to peer inside and imagine what it must have been like to descend, without an engine, from 1,500 feet in the air to a remote airstrip in a country in a state of war.
Also on display are other aircraft and related items, including a smaller glider, glider components, and military equipment that was typically transported by gliders, such as bulldozers and Jeeps.
The walls and displays show photographs and other artifacts and memorabilia. A 15-minute documentary details the exploits and bravery of the WWII glider pilots.
Address: 6202 N. I-27, Lubbock, Texas
Official site: www.silentwingsmuseum.com
5. Buddy Holly Center, Statue, and West Texas Walk of Fame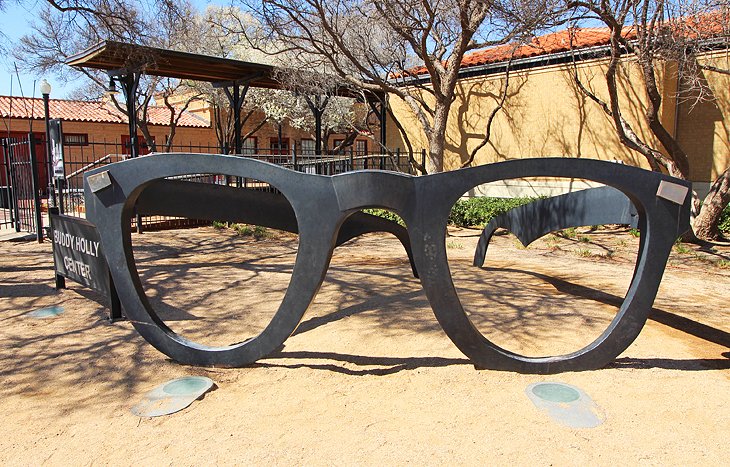 The 1950's American rock-and-roll icon, Buddy Holly, was born in Lubbock, Texas. For a look at his life and career, the Buddy Holly Center is a great stop.
Memorabilia from his childhood right through to his performing days are on display. Some of the notable items from the collection include Holly's Fender Stratocaster guitar and his signature horn-rimmed glasses that were recovered from the airplane crash site where he was killed.
You can see several of his guitars on display, along with personal items, records, and more. In front of the museum is a giant sculpture of Holly's trademark horn-rimmed glasses.
Beside the main building is the J.I. Allison House, which is the home where Buddy Holly co-wrote the hit song That'll Be the Day. Across the street from the center is a larger-than-life size statue of Buddy Holly with his guitar. Behind the statue is the West Texas Walk of Fame.
Address: 1801 Crickets Avenue, Lubbock, Texas
Official site: http://www.buddyhollycenter.org/
6. Prairie Dog Town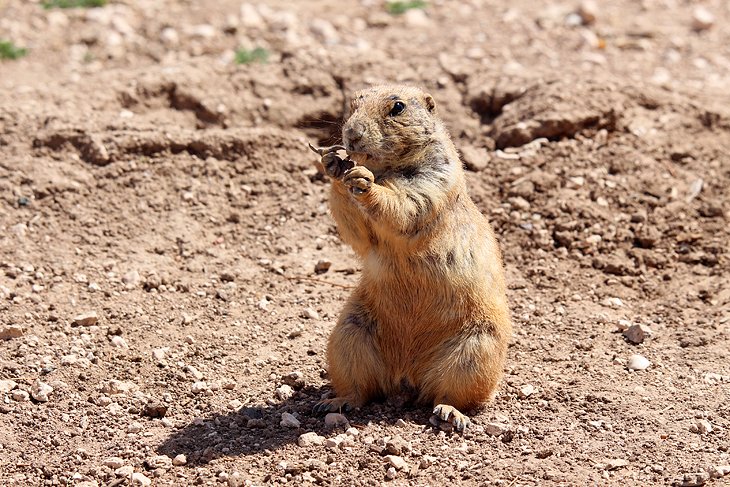 Prairie Dog Town is simply a small field full of prairie dogs, but it offers unlimited cuteness and it's hugely popular with visitors. It's also free.
A very low wall surrounds the main area, where you can see dozens of the little fellows at any given moment, but the prairie dogs run freely all over the area; along the entrance road, in the parking area, even sitting on the fence.
They go about their business, with little regard for visitors standing just a few feet away. You can watch them playing or hanging out by their holes, standing up on their back legs, peeping loudly, and then falling over in dramatic fashion.
Prairie Dog Town is located very near Joyland Amusement Park.
Location: Mackenzie Park, Lubbock, Texas
7. Museum of Texas Tech University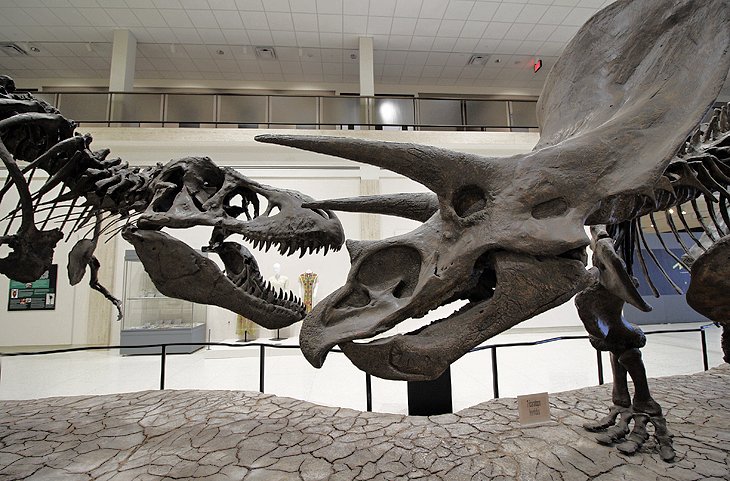 This free museum features collections on a variety of topics, including natural history, anthropology, paleontology, fine art, textiles, and various changing exhibitions.
Some of the most visually impressive exhibits are the huge dinosaur skeleton replicas that dominate some of the large rooms and halls. You can also see a replica of a mammoth skeleton in the Ice Age exhibit.
The Diamond M Gallery Wing showcases works by a number of western artists. Also of note is the colorful collection of Southwest Native American pottery and textiles. Changing exhibits compliment the permanent displays and create ongoing reasons for return visits.
Address: 2500 Broadway, Lubbock, Texas
Official site: http://www.depts.ttu.edu/museumttu/
8. Robert Bruno's Steel House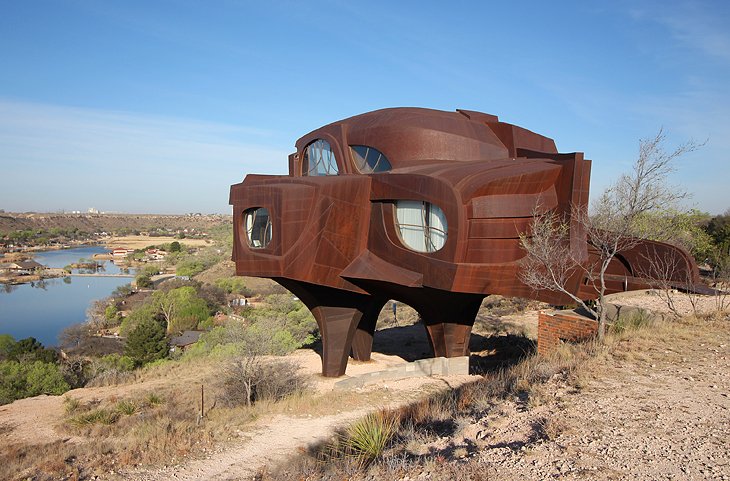 This unusual piece of architecture seems somewhat reminiscent of Antoni Gaudi's creations in Barcelona. Made completely of steel and balancing on four legs, the house's only entrance is via a narrow walkway connecting the home to the hillside.
Curved walls that meld into the roof, oddly shaped windows, and its raised position, give the appearance of an alien spaceship hovering over the ground.
The house, which looks out over Ransom Canyon and the blue waters of the lake below, is uninhabited and unfinished inside. You can only enter the house by appointment, but it's worth driving by even if you don't have the opportunity to go inside.
The house was built more than 30 years ago by Robert Bruno and completed shortly before his death in 2008. The Steel House is located about 15 minutes east of Lubbock, in the community of Ransom Canyon.
Address: 85 E. Canyon View Drive, Ransom Canyon, Texas
9. Science Spectrum & Omni Theater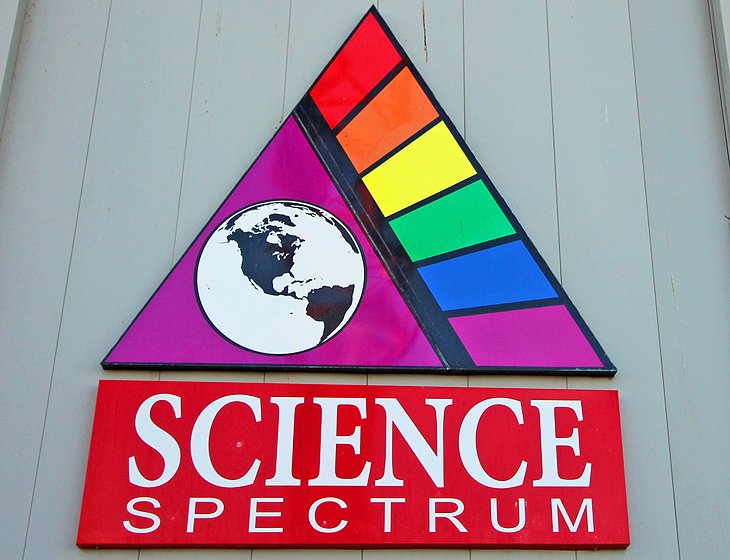 The Science Spectrum & Omni Theater features more than 250 permanent, interactive exhibits spread over three floors. In addition to the permanent exhibits, there is an ever changing series of traveling shows.
The center offers live animal shows, where you can get up close and personal with a wide variety of critters from around the world. The Omni Theater is another popular attraction here, showing feature films on a giant screen.
The Lubbock Children's Museum, geared towards kids five years old and younger, is included with the regular admission. The Science Spectrum & Omni Theater has the city's only aquarium, and the aquatic animals featured are all from the Brazos River watershed.
Address: 2579 S Loop 289 #250, Lubbock, Texas
Official site: https://www.sciencespectrum.org/
10. Joyland Amusement Park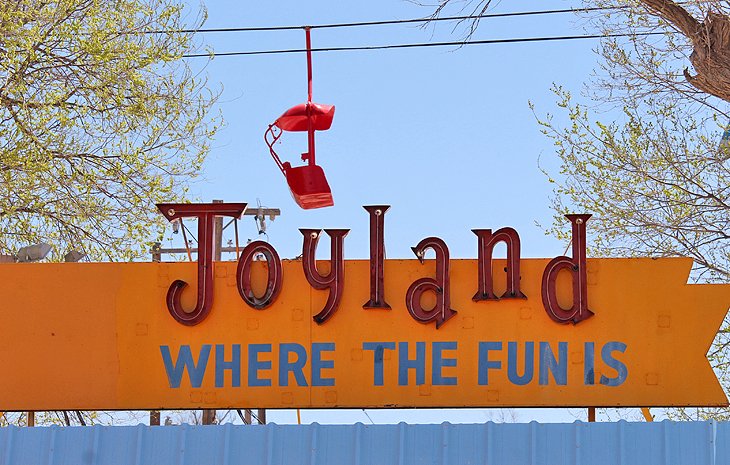 Joyland Amusement Park is a very traditional style park, with classic rides and familiar sights, sounds, and smells. Locals often describe the old-school atmosphere in nostalgic terms.
Older kids enjoy the roller coasters and thrill rides, but you'll also find plenty of family style rides and options for small children. Prepare to get wet if you opt for the water rides. You can easily combine a trip to Joyland with a stop at nearby Prairie Dog Town.
Location: Mackenzie Park, Lubbock, Texas
11. Lubbock Lake National Historic Landmark
Budding archaeologists will want to be sure to stop in at the Lubbock Lake National Historic Landmark. In the summer, you'll be able to see archaeologists hard at work excavating items from the ancient people who inhabited this area nearly 12,000 years ago.
The site is spread out over 336 acres, and 4.5 miles of trails are available to both walkers and bikers.
The Lubbock Lake National Historic Landmark is on the campus of Texas Tech University, directly west of the Berl Huffman Athletic Complex.
Where to Stay in Lubbock
Luxury and Mid-Range Hotels: A brand new luxury hotel in the heart of downtown is the Pioneer Pocket

Hotel

. Housed in a historical landmark building, this hotel is fully automated, with no front desk. Rooms are primarily suites that are large and luxurious with modern amenities.

On the southwest side of the city, less than 10 minutes from Texas Tech University and attractions like the National Ranching Heritage Museum and the Museum of Texas Tech University, the Arbor Inn and

Suites

is a family focused and pet-friendly hotel. It features an outdoor beach-style pool, and rooms just under 500 square feet, making them the largest hotel rooms in Lubbock.

Their more adult and business-focused sister hotel, the Arbor Hotel and Conference

Center

, also offers well-appointed large rooms and is right next to the 4ORE! Golf course. This property has an outdoor pool and hot tub and is conveniently located near Highway 62 and Highway 87. Both of these hotels come with complimentary breakfast.

Another great upper-end hotel option is the Hilton Garden Inn

Lubbock

, near the western edge of the city. An indoor pool and fitness center; on-site restaurant; and large rooms or suites with separate bedrooms, full-size fridges, and microwaves are some of the advantages of this hotel.
Budget Hotels: For reasonable rates and quality accommodation, My Place

Hotel

is a good option. Located on the west side of Lubbock, this hotel features modern, comfortable suites with kitchenettes.

A little less pricey and not far from Texas Tech University, the Days Inn &

Suites

offers strong value, with standard rooms and suites, complimentary breakfast, and a fitness center.
More Related Articles on PlanetWare.com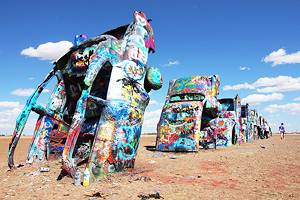 Exploring West Texas: While you're out this way, you might as well take some time to see the highlights of Amarillo, less than two hours to the north. You can leave your mark with a can of spray paint at Cadillac Ranch.
One of the big draws of a trip to West Texas is Big Bend National Park. If you take the time to venture this far south, you'll be rewarded with incredible sights and outstanding hiking trails. The mountains, canyons, and Rio Grande make this one of the highlights of Texas. If you're a camper, check out Big Bend's campgrounds.