18 Top-Rated Tourist Attractions in Hollywood, CA
We may earn a commission from affiliate links ()
Hollywood lies about eight miles northwest of downtown Los Angeles in the foothills of the Santa Monica Mountains, the home of the famous Hollywood sign. Hollywood is the birthplace of the American film industry, its name eliciting images of wealth and fame. It is filled with attractions that celebrate the entertainment industry and its larger-than-life persona, from behind-the-scenes tours at Universal Studios to high-end shopping and people-watching on the Sunset Strip and Hollywood Boulevard.
Most tourists come to Hollywood to experience the glamour and excitement of Tinseltown while keeping a hopeful eye open for celebrity sightings, but you will also find a variety of natural and cultural attractions and things to do, including hiking, horseback riding, and museums. Find the best places to visit with our list of the top tourist attractions in Hollywood, California.
See also: Where to Stay in Hollywood: Best Areas & Hotels
1. Walk of Fame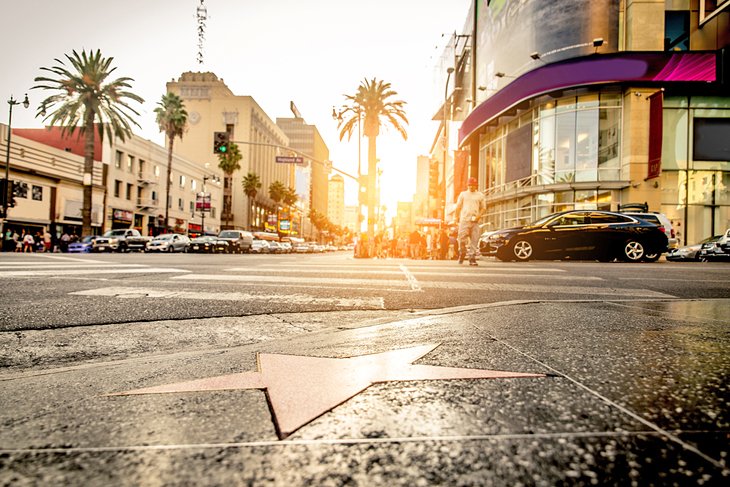 2. Hollywood Sign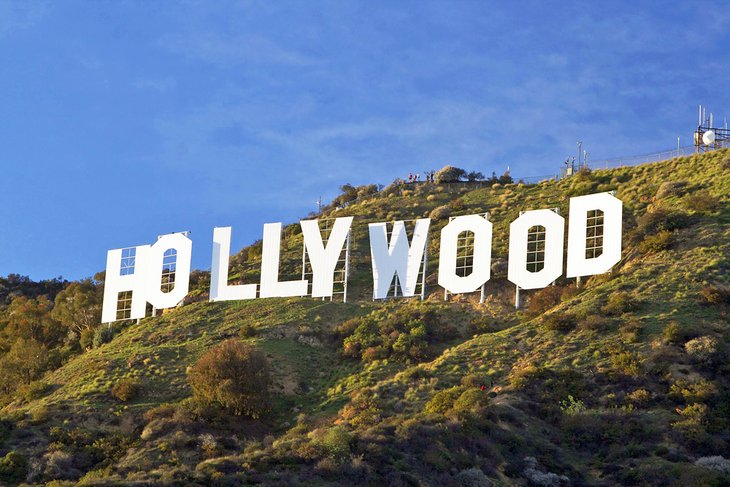 The famous hillside Hollywood sign is perhaps the most iconic site in California. The original sign was built in the 1920s to advertise a new residential development named Hollywoodland. It was never intended to be a permanent sign and eventually fell into disrepair. Rebuilt in 1978, it was changed to say simply "Hollywood" and soon became a recognized symbol of the city.
When the sky is clear, the sign is visible from several vantage points during the day, but that can be a rarity. The best way to see the sign is on a hike or horseback ride through the Hollywood Hills, and the guides know right where to go. The folks at Sunset Ranch are a treasure trove of information about other great places to view the Hollywood sign, and tourists can explore the trails around the ranch via guided horseback tour.
3. Universal Studios Hollywood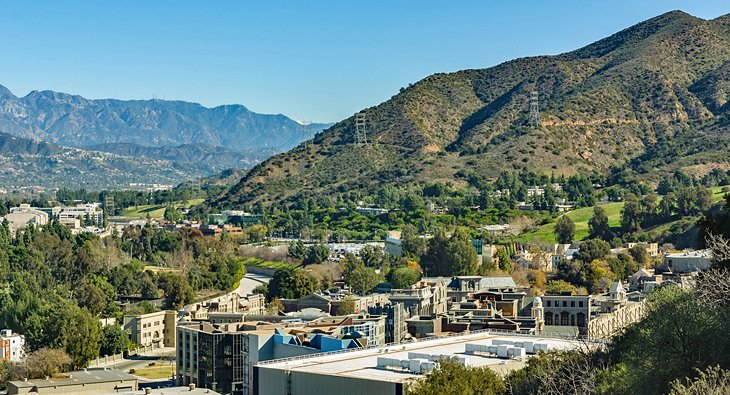 Universal Studios Hollywood is one of Hollywood's biggest family tourist attractions. The site is divided into several areas, including a theme park, working studio, and the Universal City Walk, an area of restaurants and shops.
The park offers some of the most innovative and interesting theme park rides to be found anywhere in the United States. There are several classic rides, but new rides are being developed all the time, based on popular movies and TV shows. One of the most popular areas of the park is the Wizarding World of Harry Potter, complete with Hogwarts, Diagon Alley, and Hogsmeade, where even Muggles can fully embrace magic.
The Universal Studio Tour is the most exciting aspect of the park, a must-do for film-lovers. Here, visitors get to take a trip behind the camera and see what goes into making a Hollywood film extravaganza. The tour involves riding a tram throughout the backlots and former movie sets of classics like War of the Worlds, Bates Motel, and Wisteria Lane. The tour's finale is an immersive experience within the Fast & the Furious world where tourists can feel the heat from explosions and the thrill of the action.
4. La Brea Tar Pits and Museum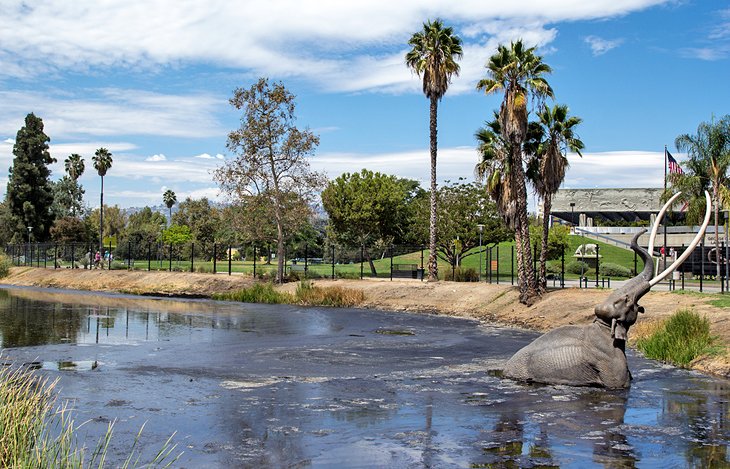 Tens of thousands of years ago, sticky tar (natural asphalt) created pools in the ground, which trapped a variety of large and small animals. Preserved within the substance, over time their remains became fossils, which now help to shed light on these extinct species, some of which have been frozen in place for nearly 50,000 years.
5. Hollywood Boulevard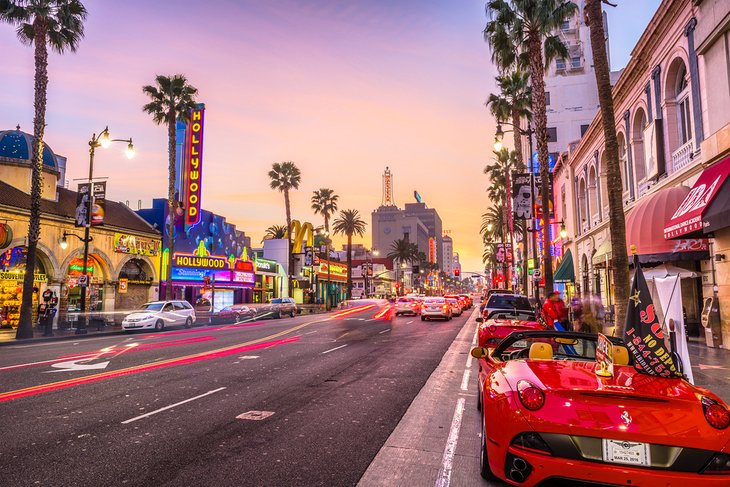 If you are looking for things to do at night in Hollywood, this is the place to come. Hollywood Boulevard is the main east-west axis, and it has been compared with New York's Broadway because of its entertainment and nightlife. However, instead of theaters, Hollywood has extravagant cinemas, such as the Chinese and Egyptian Theaters, built originally by Sid Grauman in the twenties.
Hollywood Boulevard is probably most famous for the Hollywood Walk of Fame and the Kodak Theatre, which is the home of the Academy Awards, where the Oscars are awarded each year. This street is mostly about the night scene, when these famous places are lit up, and throngs of people come down here to walk around.
There are several top-rated restaurants in this area, so you may want to combine a walk along the boulevard with a dinner out.
6. Griffith Observatory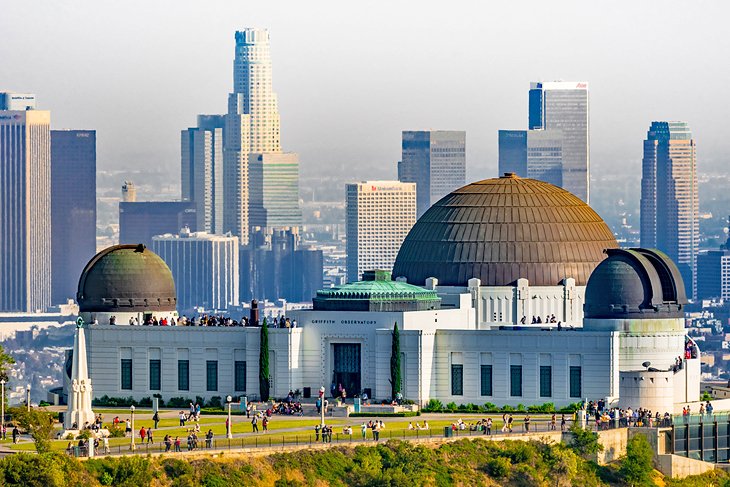 The Griffith Observatory, located on a hill overlooking Griffith Park, is home to a wide array of telescopes, as well as a planetarium and exhibits. Its crowning jewel is the Zeiss telescope, a historic 12-inch refracting telescope, which is open to use by the public. Visitors are also welcome to use this to stargaze, or borrow one of the observatory's portable telescopes to use on the lawn. Thanks to the elevated position of the observatory and grounds, the sky is often less obscured by the light and thick air of the city.
7. Catch a Show at the Hollywood Bowl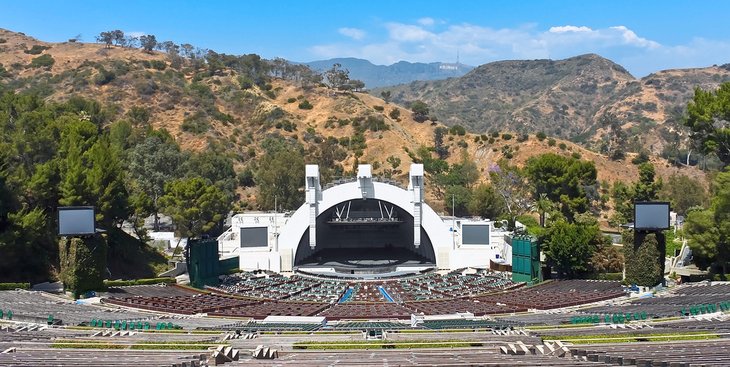 The Hollywood Bowl is an outdoor concert area set in a natural amphitheater, which has been hosting performers from around the world for over 100 years. Built in the 1920s in Bolton Canyon, the Bowl eventually grew into the enormous venue that it is today, capable of seating 20,000 people and accommodating another 10,000 standing. The stage has presented artists from all genres, including both theater and musical performances.
8. Griffith Park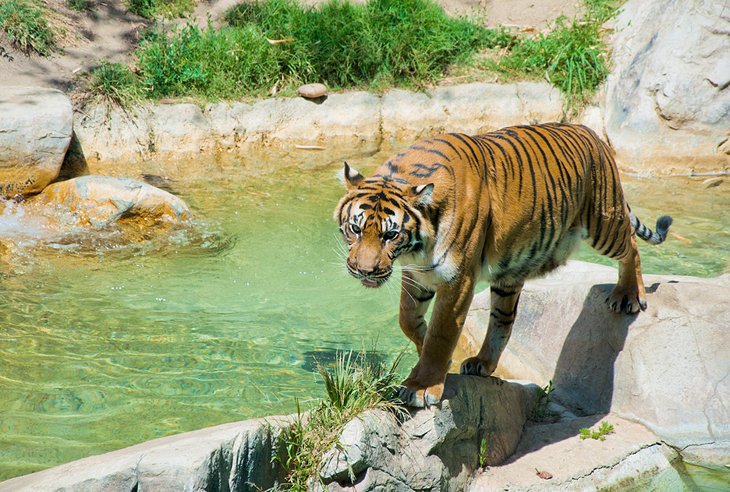 In the same way that tourists could easily spend days exploring New York's Central Park, the 4,200-acre Griffith Park is full of attractions and activities. Best known as the home of the Griffith Observatory and for the park's proximity to the Hollywood sign, there are plenty more things to do and see at L.A.'s biggest park.
One of the most popular family attractions is the L.A. Zoo, home to animals from around the world, including Masai giraffe, koalas, lemurs, and elephants. Younger kids will love visiting the park's Merry-go-Round; taking a pony ride; and taking a trip through history on the miniature train ride, which takes passengers through a Native American village and an old west town. Train enthusiasts will not want to miss Steamers Railroad Museum and the Travel Town Museum, dedicated to scale models and steam trains respectively.
9. Take a Tour of the Warner Brother's Studio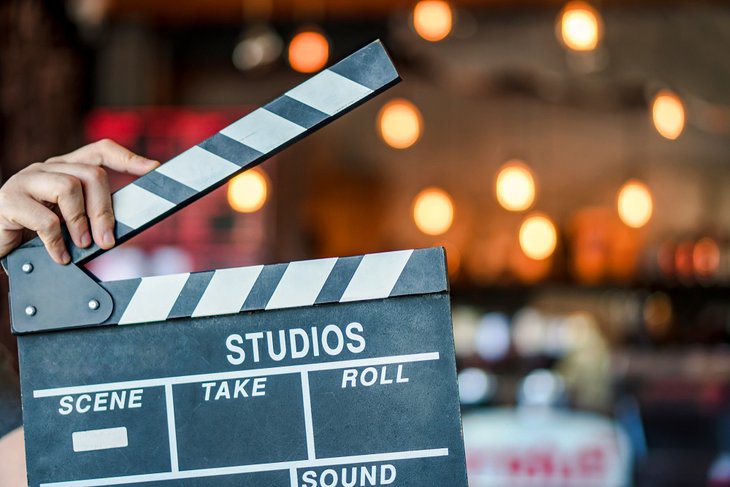 A tour of the backlots at Warner Brothers is a literal walk down TV and cinema's memory lane, allowing visitors to step inside the magic and feel what it's like for their favorite actors.
Visitors get the chance to see the actual sets, including some of the most featured fictional settings in Hollywood. Gilmore Girls fans can see Stars Hollow on "Mid-West Street," a set that has been used in almost 400 shows and films for over 80 years, while Pretty Little Liars fans will recognize the Brownstone Street lot.
Fans of the long-running show Friends can take selfies on the couch at Central Perk, or pose on the iconic fountain from the show's opening credits. Big Bang Theory fans can walk inside Sheldon's apartment, knock on its door in front of the ever-broken elevator, or even check out the Caltech physics department cafeteria.
10. Sunset Strip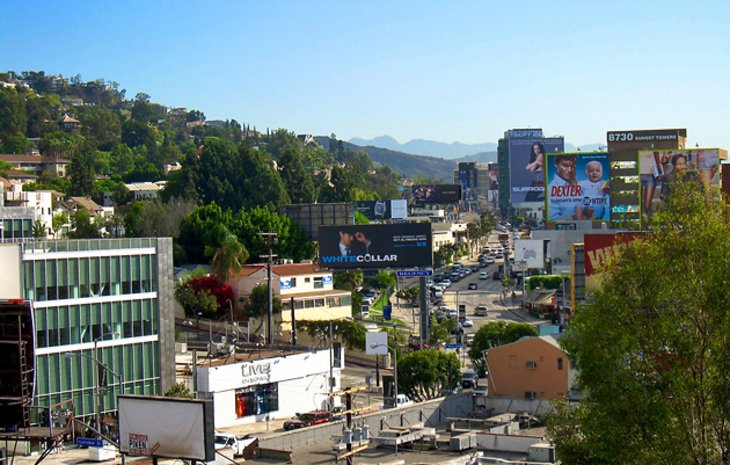 Located in West Hollywood, the famous Sunset Strip is a portion of Sunset Boulevard. This area, between Hollywood and the high-end neighborhoods of Beverly Hills, is very eclectic, with restaurants, retail, and entertainment venues towered over by huge billboards. At night, the street comes to life, with neon signs and throngs of people walking the streets or cruising the strip. It is not the glitzy high-end street it once was, but it still has plenty of character.
11. Celebrity Photo Ops at Madame Tussauds & the Hollywood Wax Museum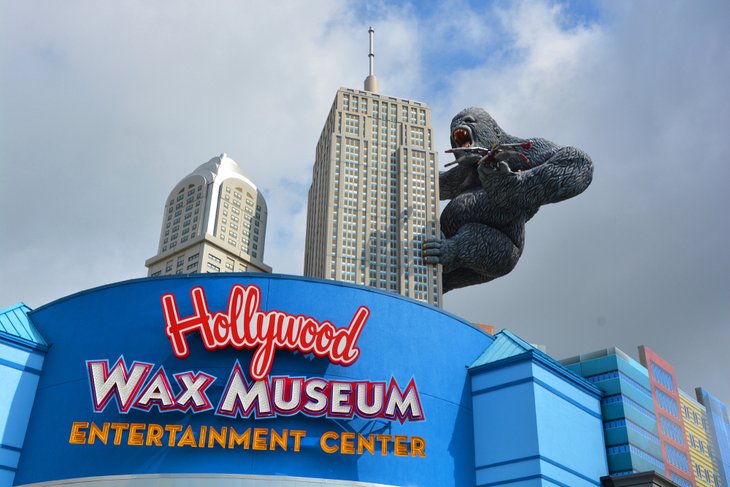 Tourists are unlikely to get the chance for a selfie with a movie star while visiting Hollywood, but they have a few options for the next best thing. The realistic figures artfully created and presented at Madame Tussauds and the Hollywood Wax Museum are more than happy to pose for a pic or let you enact a favorite film scene. At Madame Tussauds, visitors can have a virtual reality experience and go on a time travel mission, and at Hollywood Wax Museum, guests can get dressed up in costumes and use props to really get into character.
12. Hike with Celebs in Runyon Canyon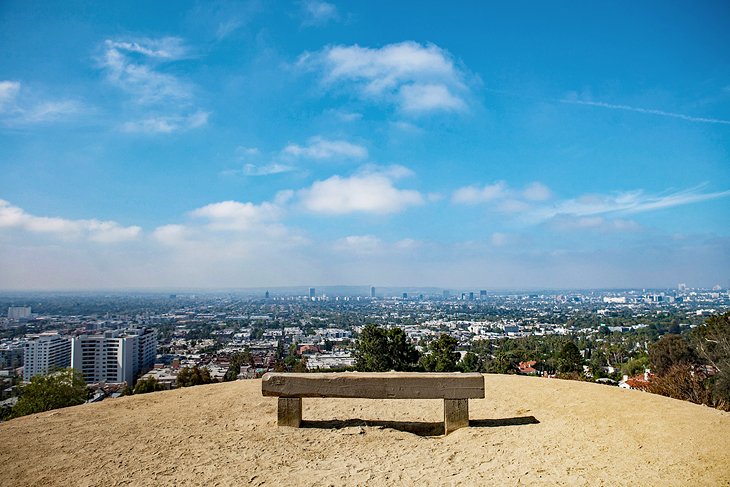 Even if hiking isn't your thing, tourists hoping to catch a glimpse of a celebrity in their native environment will want to make an exception and take a hike in Runyon Canyon. The path, which runs north/south through Runyon Canyon Park from Hollywood's Fuller Avenue to Mulholland Drive, is convenient to the city's residential areas and therefore a common place for celebrities to run off some steam, and Runyon's off-leash dog park is equally popular.
Runyon Canyon Road is the easiest of the routes to take, a wide and relatively smooth path that is maintained as a fire road but closed to traffic. For a more challenging hike, the Star Trail is a good option, and more ambitious and experienced hikers can try the Hero Trail, a more difficult path that leads to the park's highest point, Indian Rock.
13. Hollyhock House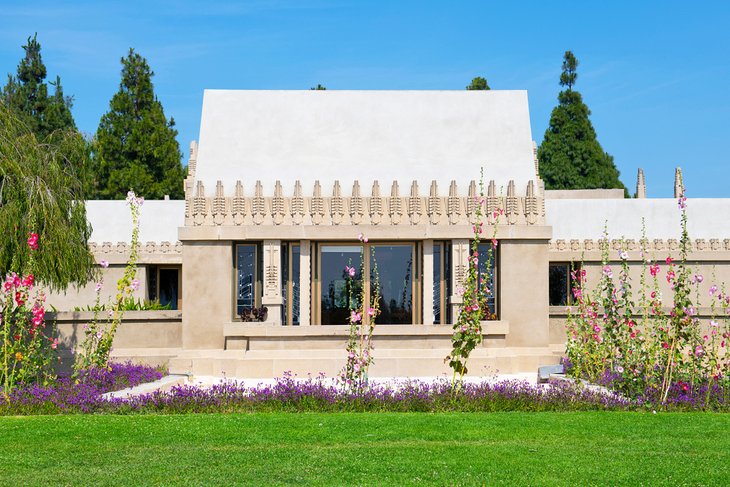 Fans of Frank Lloyd Wright's architectural achievements will want to visit Hollyhock House, designed by Wright and two proteges by commission of oil heiress Aline Barnsdall. Part of a larger art complex on Olive Hill now named Barnsdall Art Complex, the Hollyhock House was Barnsdall's residence and was completed in 1921.
14. Catch a Flick at the Dolby Theatre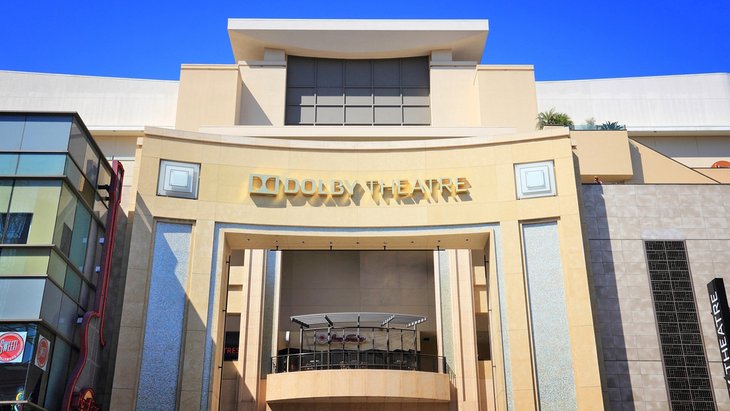 Located within the gigantic shopping and dining complex Hollywood & Highland, the Dolby Theatre is an iconic venue, which has hosted the Academy Awards and music awards. It has also hosted numerous musical, theatrical, and artistic performances, including touring Broadway shows, the American Ballet Theater, fashion shows, and musical concerts from orchestras to Steven Tyler.
15. The Hollywood Museum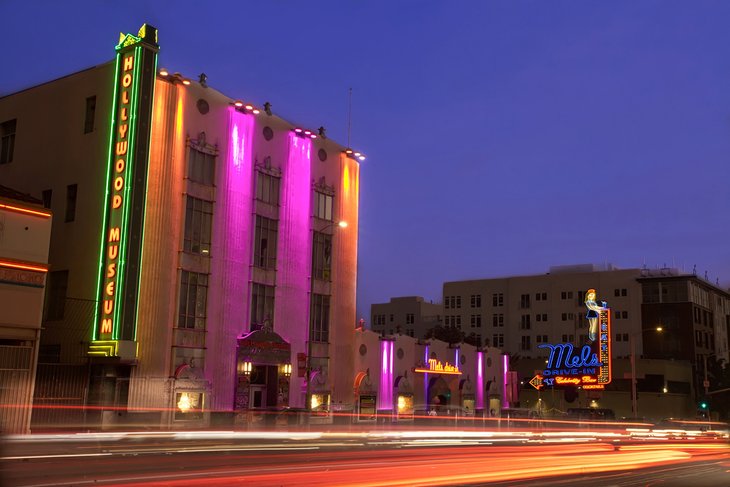 With four floors of exhibits, the Hollywood Museum houses an extensive collection of Hollywood memorabilia, most of which focuses on its early years and the film industry's golden age. Located in the historic building that once held legendary Max Factor's studios, the museum's architecture is a celebration of "Hollywood Regency" Art Deco. Several of the original makeup studios, innovative and ground-breaking in their time, have been restored to their former states for tourists to enjoy.
16. Capitol Records Building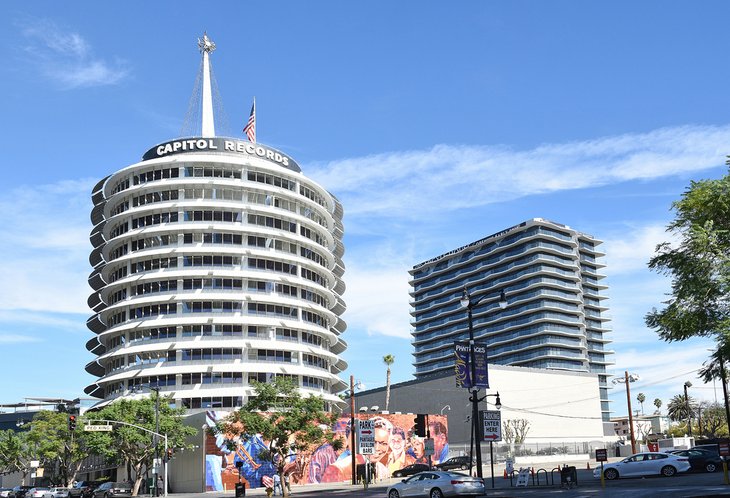 The unique Capitol Records Building is a circular shaped multi-story building built in 1956. Designed by Welton Becket, it was intended to look like a stack of vinyl records sitting on a turntable, complete with a spindle on top. Today's younger generation of music fans may not recognize what it was meant to look like, but the building is an iconic landmark in Hollywood that has been featured in films and television since it first pierced the skyline.
In addition to being an architectural feature, the Capitol Records Building has earned its place as a historic landmark as well. Home to Capitol Records' recording studio, some of the world's most talented artists have laid their tracks here, including Frank Sinatra, Nat King Cole, and the Beach Boys. On its south wall, a 1972 mural by local artist Richard Wyatt pays tribute to the artists and clubs that made Hollywood a center for innovative jazz.
17. TCL Chinese Theatre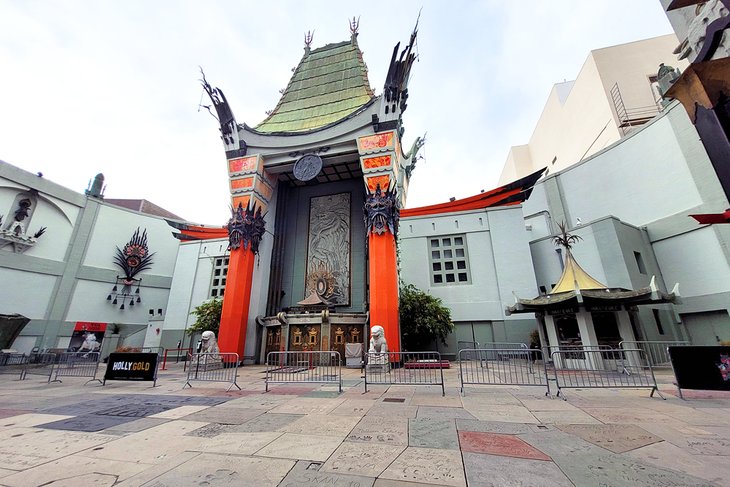 Also known as Grauman's Chinese Theatre, the Chinese Theatre was built by Sid Grauman in 1927 and has had many names over the years. After the last change of hands, the theater became known as the TCL Chinese Theatre. This famous theater features Chinese design and decoration, and has hosted three Academy Awards ceremonies, as well as film premiers for major hits, including the Star Wars franchise launch in 1977.
18. Museum of Illusions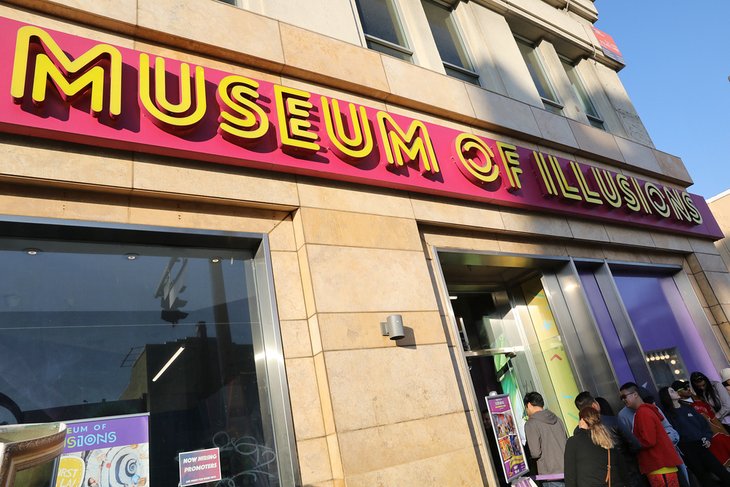 Hollywood's Museum of Illusions is a favorite for families with kids and teens, full of chances to snap perfect Instagram-ready photos. Photography is encouraged here, an imaginative space where visitors can interact with the exhibits to bring home larger-than-life memories. The museum's main exhibit is its collection of 3D illusions that can put you on center stage, walking the red carpet, in the middle of an African Safari, or balancing on the ledge of a skyscraper.
Where to Stay in Hollywood for Sightseeing
More Related Articles on PlanetWare.com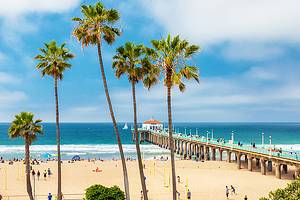 More in Los Angeles: Hollywood is the most famous area of Los Angeles, California's largest metropolitan area. In addition to plenty of big-city tourist attractions, Los Angeles is home to some beautiful beaches, including the famous Santa Monica, Malibu, and Huntington Beaches.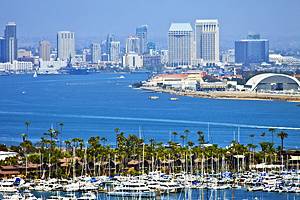 San Diego Sights: Farther down the coast, close to the Mexican border, San Diego is a smaller city but has plenty to offer, from Mission Beach to historic sites like Mission Basilica San Diego de Alcala and the Midway Aircraft Carrier Museum. If you are visiting as a family, be sure to see our article on Things to Do in San Diego with Kids.