16 Best Cheap Places to Travel in December
We may earn a commission from affiliate links ()
Let's face it, nothing's cheap in December. Have you ever wanted to escape it all and relax somewhere fantastic, without the pressure of endless gatherings and gift wrapping? We've got good news: December is a fantastic month to find travel deals – as long as you're planning to vacation before Christmas and New Year's.
Airlines and hotel companies want to fill up their seats (and rooms) prior to the holiday rush, so great bargains abound and cheap places to travel in December do exist. From a luxurious beach break to a week spent in the wonderful chaos of Vegas, this list offers an extensive range of vacation spots to suit even the lightest pocketbook.
The earlier you book, the better the price, so get moving! Plan your trip with our list of the best cheap places to travel in December.
1. Las Vegas, Nevada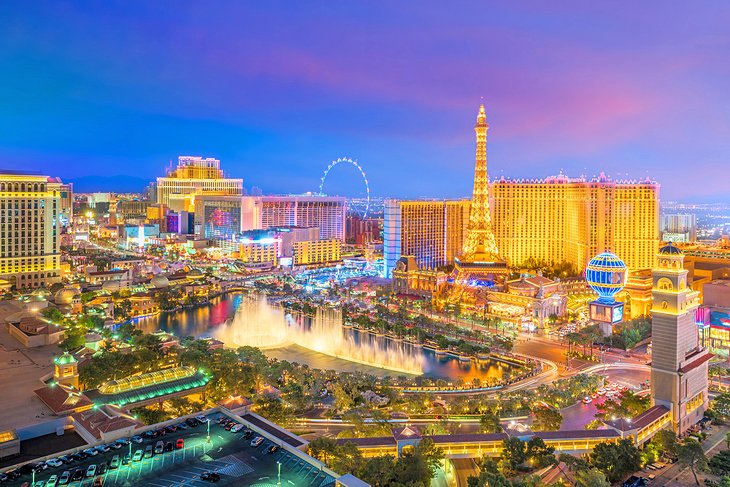 Step into the action with a trip to Las Vegas. Known for its unique atmosphere and non-stop buzz, this desert city takes you from New York to Paris, all in one strip. The best part: it's affordable. The cheapest December vacation on this list, Vegas wants you to visit so much that its hotels offer incredible deals.
Whether you've dreamt of staying at the Bellagio Las Vegas, Excalibur Hotel, or MGM Grand Hotel, you're sure to find an affordable rate in the lead up to Christmas. Book your stay as part of a travel package, and the savings become even more attractive.
2. Belize, Central America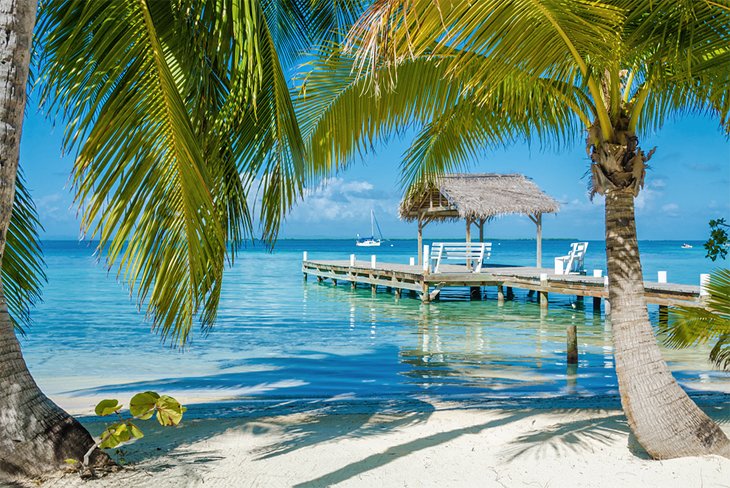 Want fun in the sun without a giant price tag? Book a trip to Belize. Do it in December, and you won't Belize the deals (sorry, we had to)! From exploring Mayan ruins to diving in the Great Blue Hole (a massive marine sinkhole) to snorkeling along the Belize Barrier Reef (the world's second largest reef behind Australia's Great Barrier Reef), there's plenty to do in paradise. Not a big swimmer? Visit the Mountain Pine Ridge Forest Reserve for a beautiful hike through pine forests, around waterfalls, and through caves.
3. Orlando, Florida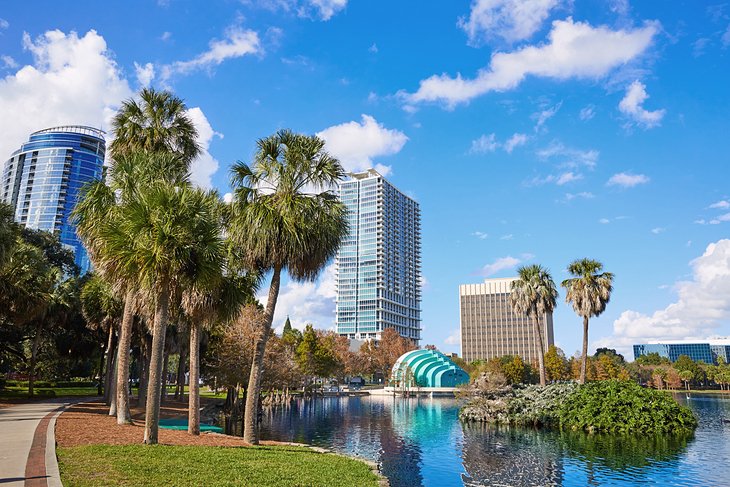 It may not be the most romantic Floridian destination, but Orlando often offers the best deals, especially during the lead up to the holidays. At this time of year, many of Orlando's hotels are close to half price. You'll likely get lucky in the airfare department as well, particularly if you book early.
With all that money you've saved, why not treat the kids (and yourselves) to a pre-holiday visit to Disney World, Universal Studios, or Sea World Orlando? Not up for insane crowds and listening to "It's a Small World" on repeat? Snorkel in Discovery Cove or visit the sloths in Orlando's Exotic Animal Experience.
4. Oaxaca, Mexico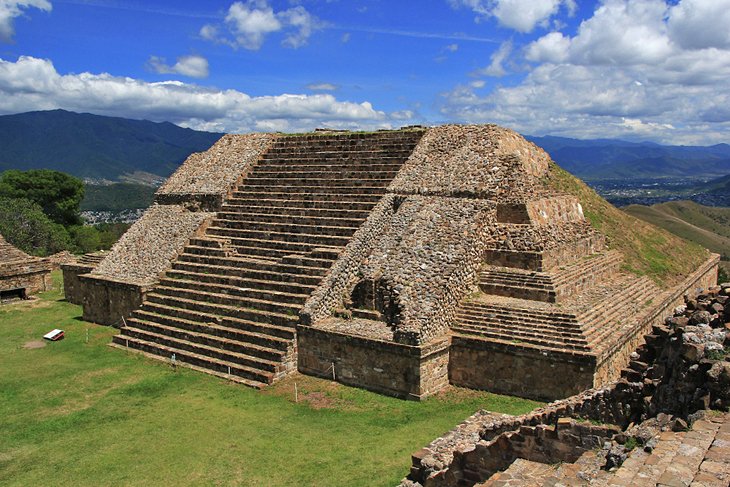 This Southern Mexican city has plenty to offer tourists looking for a good deal in December. Enjoy great savings on hotel rooms and at some local venues as well. Let's face it, you're likely heading to Mexico for some sol, so plan to spend quality time poolside.
When you're not soaking up the rays (while wearing sunblock, of course), Oaxaca boasts a ton of things to do to keep you busy and intrigued. Book a bike tour, soak up the history at the ancient ruins in Monte Alban, take a cooking class (who doesn't love Mexican food?), or visit one of the multiple churches in town.
Love museums? Soak up some culture and history at the Museo de las Culturas and Museo de Filatelia de Oaxaca, A.C. Then, take to the markets in the city's central square, Plaza de Armas.
5. Salt Lake City, Utah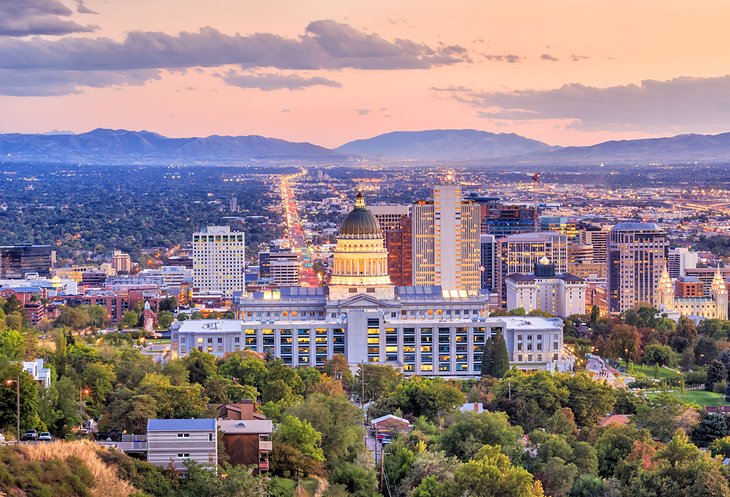 Whether you're a ski bum or a culture buff, there are plenty of reasons to visit Utah's capital. The fact that Salt Lake City is a relatively cheap place to visit during December is another plus. Those who plan to stay in the city can save even more cash by dashing about on public transportation. The Utah Transit Authority has numerous helpful options to get you where you need to go. If you want to day trip out to nearby ski resorts in Utah, though, you're best off renting a car, which is also cheaper before the holidays.
Founded by Mormons (Latter Day Saints) in 1847, this capital city boasts an impressive Mormon Temple. Only Mormons are allowed inside, but the rest of us can marvel at the architecture from the sidelines.
6. Montego Bay and Kingston, Jamaica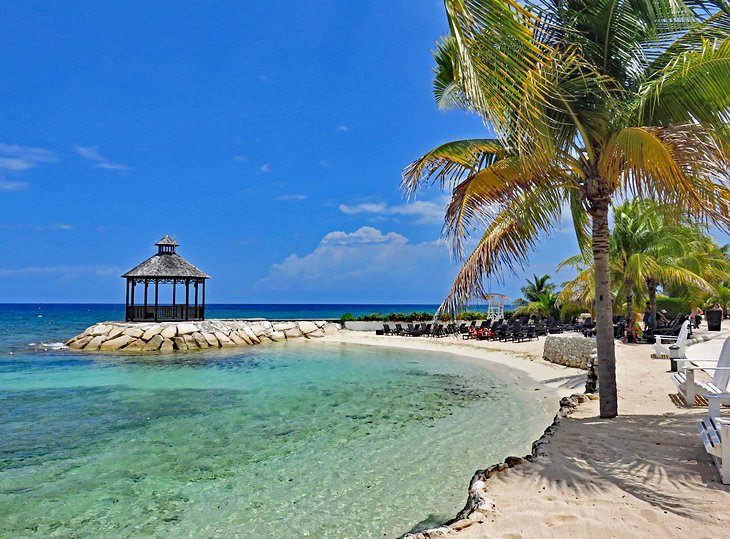 Looking for an affordable beach destination? It's time to get jammin' in Jamaica, mon. Both Montego Bay and Kingston are popular vacation spots for those who love to relax. And they both offer great deals in December.
Plonk your body on a beach chair, hike through mountains, snorkel, or chill out by the pool, warm with the knowledge that you saved on both airfare and hotel costs for this trip. Another bonus: with plenty of hotel shuttles and taxis on offer, you won't need to splurge on a rental car.
7. Punta Cana, Dominican Republic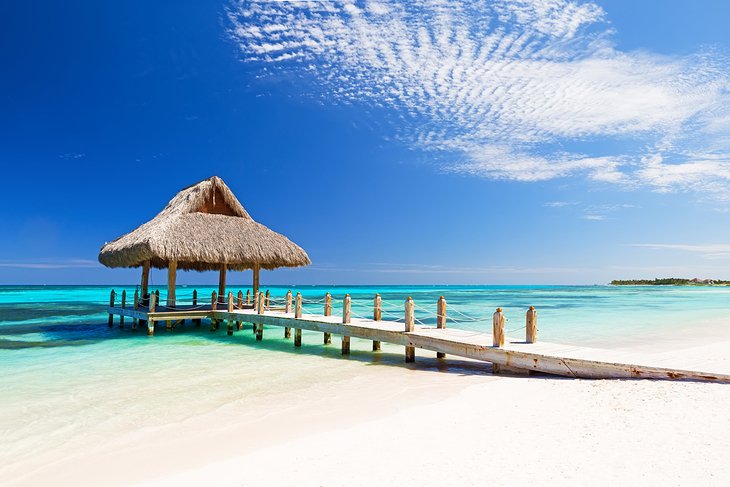 Punta Cana is the place to be if you're dreaming of somewhere warm, bright, and beautiful. It's also a good deal by Caribbean standards, with affordable all-inclusive packages, and boy does it boast beautiful beaches.
Surrounded by turquoise water and white, sandy beaches, this picture-perfect spot on the eastern side of the Caribbean's Dominican Republic is pretty close to paradise. Adventurers can zipline through the rainforest canopy, windsurf, kiteboard, sail, dive, or snorkel. Not up for all of that? Don't worry. You can golf, ride horses, walk the beach, or float in the pool.
8. St. Thomas, U.S. Virgin Islands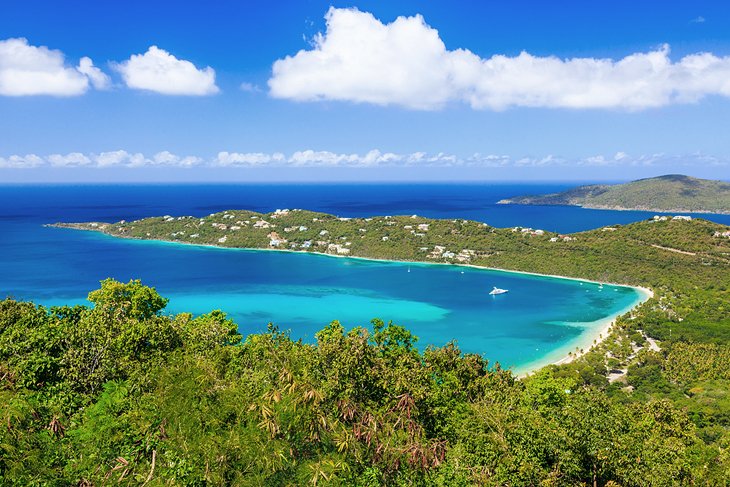 One of the most popular tourist destinations in the Caribbean, the U.S. Virgin Islands offer an unforgettable and truly relaxing vacation. Those who visit St. Thomas can enjoy swimming with turtles, snorkeling, or diving in the bright blue ocean, golfing, shopping, and fantastic food – not bad for an island that's only 32 square miles.
9. Stowe, Vermont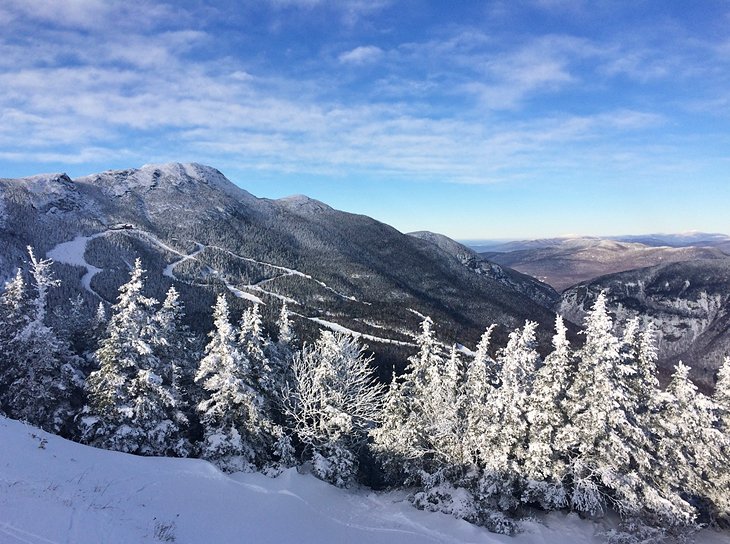 While some ski resorts in Vermont offer big savings on lift passes at this time of the year due to run closures, Stowe does not. That's the bad news. Now for the upside: they don't have to because they get more snow than most resorts in December and have more runs open for you to ski. Plus, if you book lift passes online at least seven days in advance, you'll save money no matter when you plan to come.
So, what's making this a cheap holiday, you ask? The savings come in the form of hotel deals. Rooms in early to mid-December can be over $100 cheaper a night, which leaves you with plenty left over for shopping or lift tickets.
While you're still soaking up the high from saving your hard-earned cash, take time out to revel in the beauty that is Stowe. It's been dubbed one of the most beautiful small towns in Vermont for a reason, after all!
10. Banff, Alberta, Canada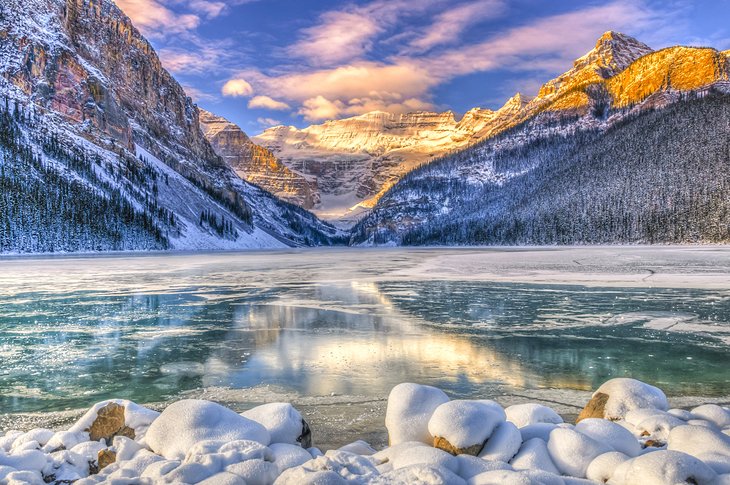 Banff truly shines during its best season - winter. From world-class skiing and snowboarding to snow shoeing, cross-country skiing, skating, curling, and sledding, there's no lack of outdoor activities in this spectacular village.
Those who crave adventure won't want to miss the Johnston Canyon Icewalk. Conditions can be slippery and dangerous, so it's safest to book a guide. Want to relax? Book a horse-drawn sleigh ride through snowy meadows or bathe in the Banff Hot Springs.
11. Québec City, Québec, Canada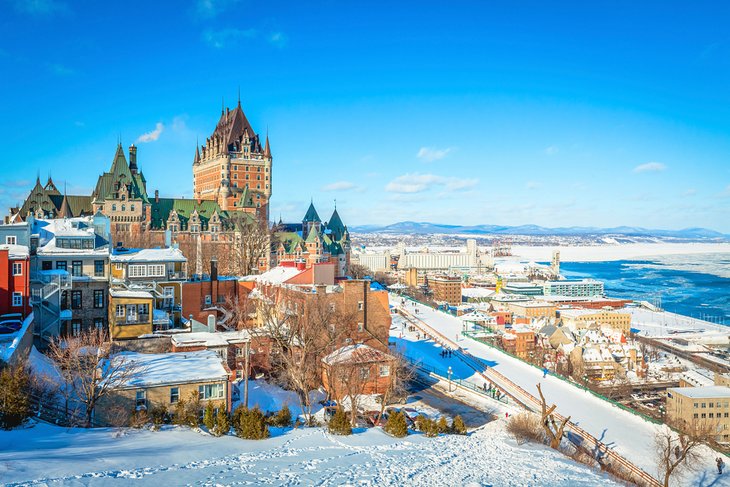 July is the best month to visit Québec City for those who don't mind footing a hefty bill at hotels and restaurants, and elbowing their way through crowds of people searching for the city's best poutine. Traveling to this lovely Canadian gem in December, though, is magical and comparatively cheap.
This being Québec, you're pretty much guaranteed a dusting of snow or, more likely, a large dump that casts the historic buildings and parks in an enchanted light. Visit a German Christmas market at Le Grand Marché or another in Vieux-Québec. Traipse through festively adorned streets so European, you'll forget you're in Canada. Rue de Petit Champlain in particular begs to be photographed.
12. Costa Rica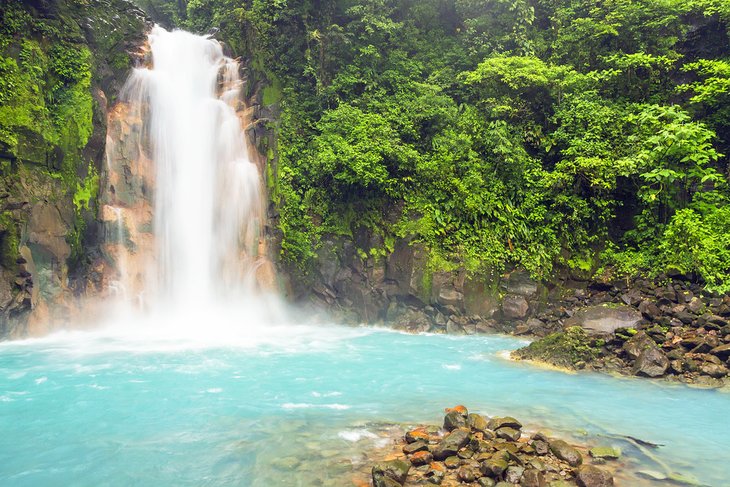 December is a great time to visit Costa Rica if you're looking for a bargain and ideal beach weather. This month marks the tail end of the rainy season, welcoming a refreshing break from the humidity that plagued the area for many months before. The temperature highs at this time hover around the 77 degree mark, perfect for adventuring through the jungle, ziplining, or lounging on some of Costa Rica's most beautiful beaches.
While some roads may be closed off and on due to residue from the rainy season, visitors usually experience dry skies at this time of year. They are also privy to competitive hotel and restaurant rates compared to other travelers who either don't want to risk the chance of rain by visiting in early December, or are hoping to travel for the holidays.
13. Chicago, Illinois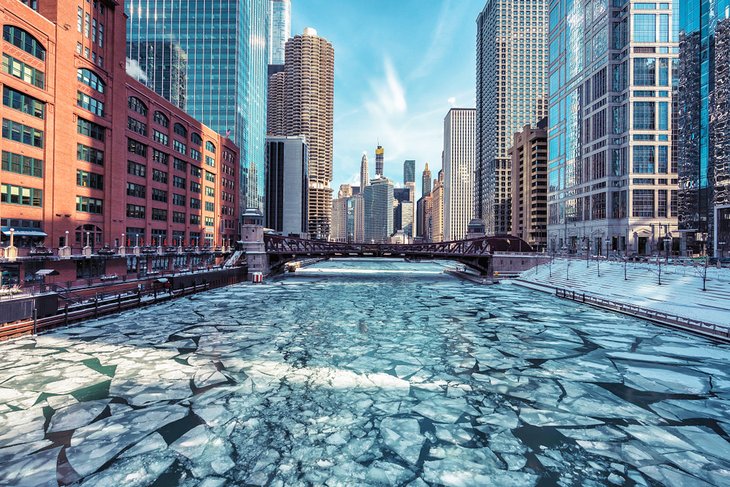 Winter is one of the cheapest times to travel to Chicago. As long as you avoid visiting during the Christmas holidays, you'll be in for some serious savings. Hotel rates drop dramatically once the barometer begins to plummet, and early December visitors, in particular, can notice a more budget-friendly bill at the end of their stay.
While frigid temps can at times make visiting Chicago's best parks a bit challenging, winter guests to the windy city can enjoy plenty of indoor attractions. The Art Institute of Chicago boasts a vast collection of historic and modern masterpieces, while a trip to the Alder Planetarium will help you get closer to the world beyond. The Museum of Science and Industry is another must-see that features multiple hands-on exhibits.
Plus, you'll have the chance to witness some of the festive charm that makes spending the holidays in Chicago an enjoyable experience. The BMO Harris Bank Magnificent Mile Lights Festival sets off at the end of November but lasts through the holiday season. December travelers can also take a twirl around the ice at Millenium Park.
14. Arlington, Texas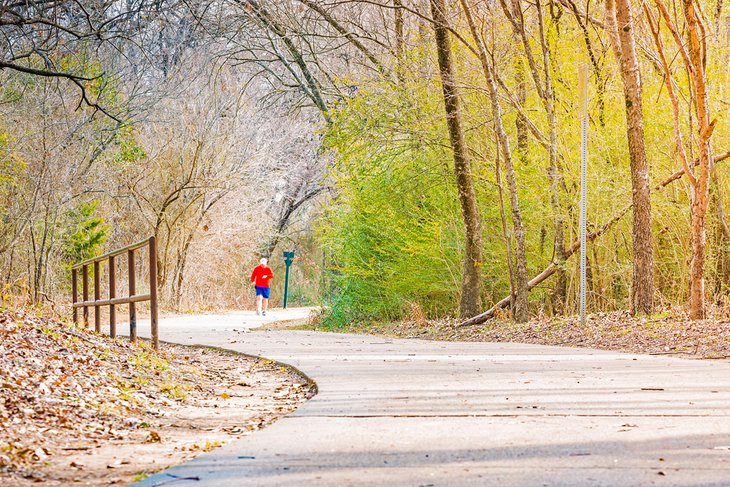 One of the lesser visited cities in Texas, Arlington is a super cheap place to travel in December. The massive sports venues are a major draw for this small city, located between Dallas and Fort Worth. Its AT&T Stadium is home to the Dallas Cowboys. Globe Life Park is worthy of a tour, even if baseball isn't being played while you're there.
Arlington is likely the only place you can visit an International Bowling Museum & Hall of Fame. Good news for amusement park lovers: the massive, Six Flags Over Texas is open weekends year-round and on holidays.
Arlington's Christkindl Market is known as one of the best Christmas markets in the US. In addition to all the tasty treats and handmade crafts you'd expect to find, visitors with kids will enjoy its family-friendly vibe.
Texas Live! is the city's entertainment hub. It boasts multiple restaurants, shops, and is home to the Live! by Loews - Arlington Texas resort. This is a chic and contemporary hotel boasting 300 luxury guest rooms and suites. Floor-to-ceiling windows make the most of the view and there are many options to enjoy food and refreshments on-site.
15. Charlotte, North Carolina

While most tend to visit Charlotte during its warmer months, December is a cheaper time to explore the top things to do in this North Carolina gem. With highs hovering around the 50-degree mark, you'll be comfortable while you wander the sites and traipse around Uptown Charlotte or skate around the ice at the U.S. National Whitewater Center.
The NASCAR Hall of Fame, Bill Graham Library, and Discovery Place museum will keep everyone busy. When you're finished exploring, spend the money you saved on your hotel and airfare to enjoy a little retail therapy, or perhaps splurge on a fancy meal in one of the city's best restaurants.
The Ivey's Hotel is a conveniently located, luxurious boutique hotel with rooms so gorgeous, you'll forget you aren't royal. It's a bit of a splurge compared to other area hotels, but its magnificence is worth it. Plus, you'll be saving all that money on everything else by traveling here in December.
16. Puerto Rico, Caribbean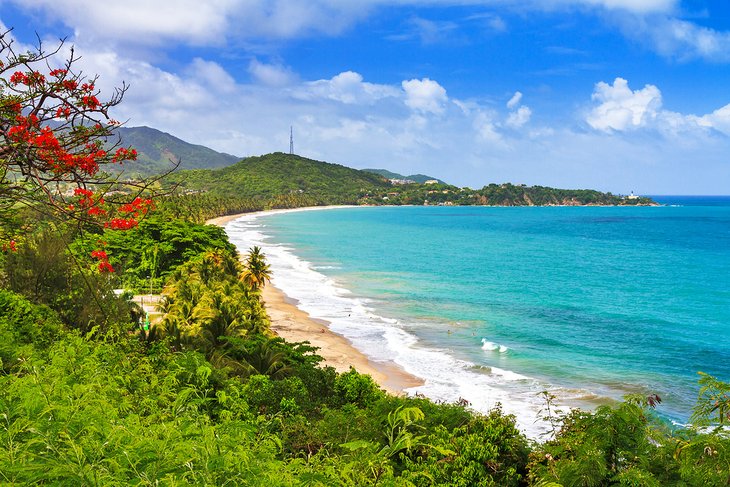 There are few things as exhilarating as scoring a deal on a beach vacation, especially when you're leaving behind a cold, snowy winter. Although winter is the most popular time to visit Puerto Rico, travelers can still enjoy affordable rates and budget-friendly airfare to this cheap Caribbean destination.
Puerto Rico is a hot spot for lovers of the sun, sand, and surf. It's home to multiple beautiful beaches, so visitors won't be at a loss for somewhere fabulous to unfurl their towels. Wandering the colorful streets of Old San Juan is one of the most popular things to do in Puerto Rico–and it doesn't cost a penny, unless you fall prey to temptation and buy wares sold in its charming shops.
El Morro Fort lies in Old San Juan, at the tip of a peninsula. This historic spot is worthy of a visit, as is the impressive Castillo de San Cristóbal, the largest Spanish fort built in the New World.
More Related Articles on PlanetWare.com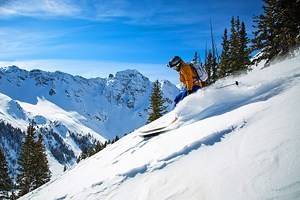 Cheap Holidays and Destinations: If you are someone who is looking for deals, be sure to see our articles on Cheap Ski Holidays in the US and, if you are traveling the Europe, see our piece on Cheap Places to Visit in Europe.