20 Top-Rated Tourist Attractions in Charlotte, NC
We may earn a commission from affiliate links ()
North Carolina's largest city, located in the southwestern part of the state, was named in honor of the wife of King George III, Charlotte of Mecklenburg, when it was founded in 1768. From its beginnings as a backwater of the British Empire, modern-day Charlotte has indeed come a long way.
Today, Charlotte's modern city center, known as Uptown, is where you'll find several of the city's major museums, as well as many great shopping and dining experiences. Along with celebrating the "New South" in its lively streets and vibrant cultural scene, Charlotte reflects on its rich history at tourist attractions such as the Charlotte Museum of History and Rosedale Plantation.
History buffs can also take the self-guided Liberty Walk to find a series of bronze plaques and monuments that detail the city's role in the American Revolution. This bike- and scooter-friendly city is a delight to explore without having to use a car, with wide sidewalks and minimal vehicular traffic where people tend to congregate.
Charlotte offers auto racing fans plenty of fun things to do, too. Racing enthusiasts will find speedways; racing schools; and motor sports museums, including the NASCAR Hall of Fame, to keep them busy.
Whether you're here for a romantic weekend or traveling with the whole family, you'll find no end of excellent places to visit with this list of the top tourist attractions in Charlotte.
See also: Where to Stay in Charlotte
1. NASCAR Hall of Fame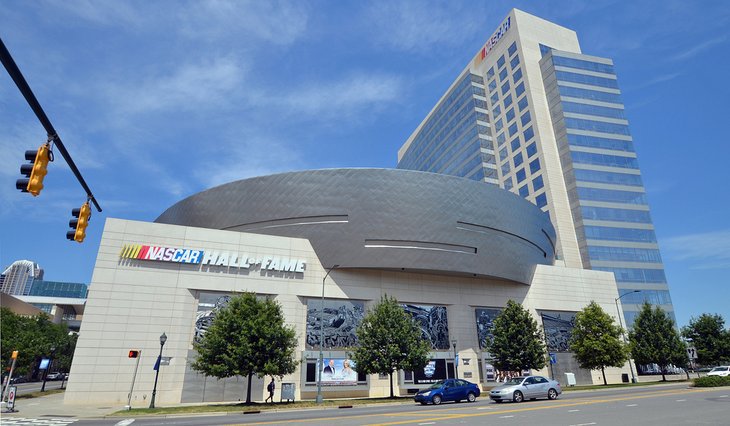 Charlotte's NASCAR Hall of Fame is definitely the stop of choice for racing enthusiasts. Here, you can see Glory Road's banked ramp, which simulates a racetrack, with historic race cars like a 1952 Hudson Hornet, a 1967 Chevelle, and even Dale Earnhardt Jr.'s 2008 Chevy Impala SS. Hands-on exhibits include racing simulators that replicate the on-track experience.
2. Billy Graham Library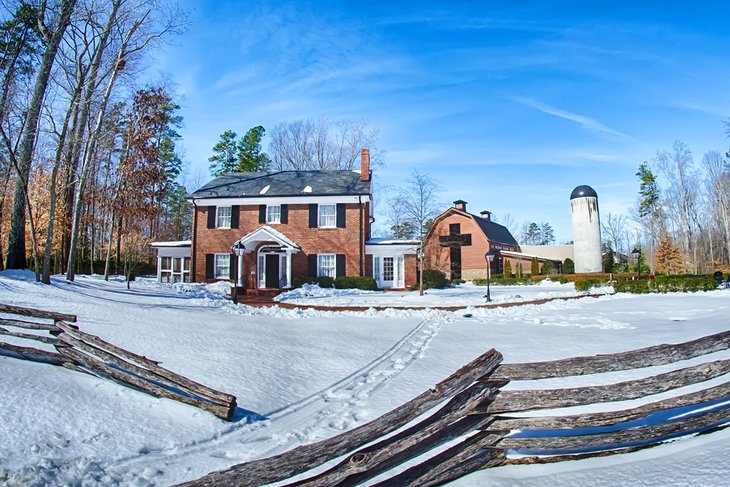 Inside the Billy Graham Library, visitors can learn about the television pastor's life through displays and multimedia presentations. The 1.5-hour tour includes memorabilia exhibits and a tour of the Graham family home, where he lived from age nine. Now carefully restored, it houses some of the original furnishings and Graham family memorabilia.
3. Discovery Place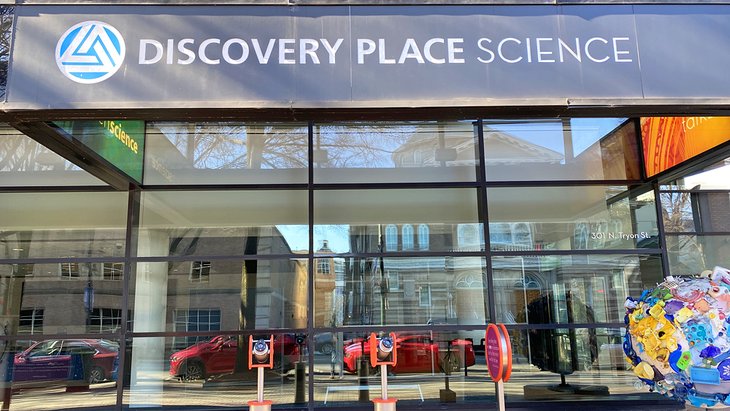 This ever-changing museum allows visitors to learn about science and the world around us through the senses. Each exhibit at Discovery Place involves hands-on participation that guests of any age will enjoy.
The Explore More Life Lab looks at biodiversity, with the opportunity to participate in experiments, while Project Build looks at the properties of physics using everyday objects. Think it Up encourages creativity and originality with various projects, including the opportunity to create your own stop-motion animation video.
4. Carowinds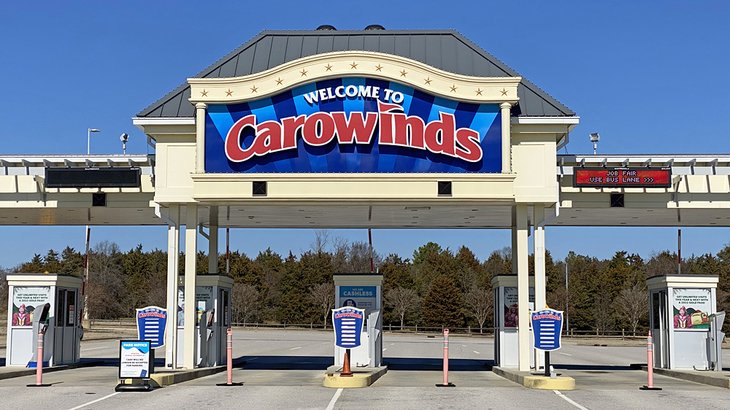 Looking for some thrills and chills? Head to the sprawling all-ages Carowinds amusement park. Known as the "Thrill Capital of the Southeast," this 407-acre theme park provides plenty of fun things to do, with family diversions, roller coasters, water rides, and stage shows. A dinosaur exhibit allows you to walk through a Mesozoic setting brought to life with detailed animatronics.
5. Levine Museum of the New South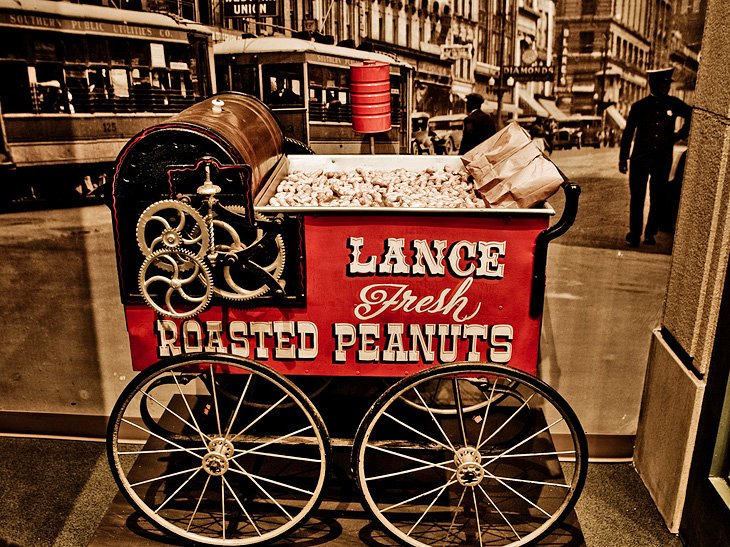 The exhibits at the Levine Museum of the New South are focused on post-Civil War southern history and the people who have shaped it. Interactive exhibits allow visitors to run their hand through a pile of cottonseed, play old-fashioned checkers, or step inside a one-room farmhouse.
Cotton Fields to Skyscrapers portrays the evolution of the south through stories from Reconstruction, the economic transformation from agriculture to industrialization, the Civil Rights Era, and the rapid growth of the urban center and changing populations in Charlotte.
6. Hendrick Motorsports Museum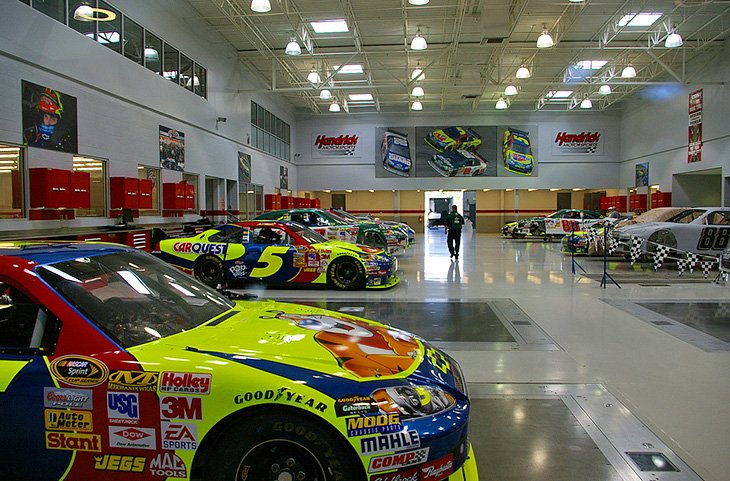 Conveniently located one mile from the Charlotte Motor Speedway, this museum treats race fans to a history of Hendrick Motorsports. Exhibits include an in-depth look at the inner workings of racecars and the elements that make them so unique, as well as the state-of-the-art facilities and technology the NASCAR Cup Series teams use in preparing for race day.
7. Uptown Charlotte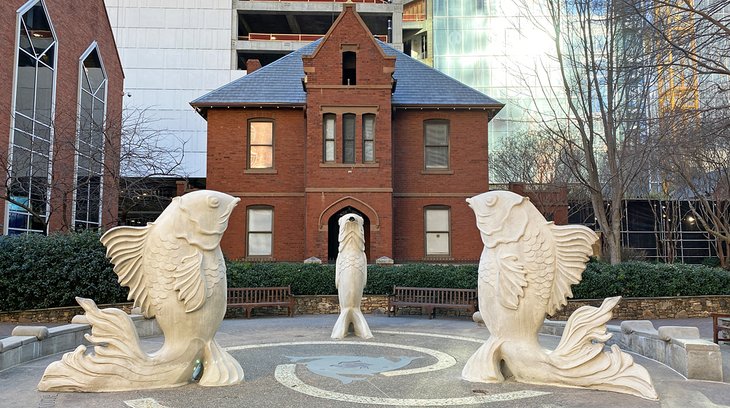 Centered around the city's bustling Trade and Tryon Streets in the downtown core, Uptown Charlotte covers an area of approximately 3.5 square miles and offers no end of fun things to do. Not only is Uptown Charlotte home to the city's financial and business districts, it's also where you'll find many of North Carolina's most important attractions, too.
Nestled between tall skyscrapers housing some of the country's leading Fortune 500 companies are important cultural landmarks such as the Bechtler Museum of Modern Art and the Mint Museum. All of them are just steps from Uptown's more than 240 restaurants and countless superb shopping experiences. Also here are world-class sporting facilities, such as the Bank of America Stadium, home to the NFL's Carolina Panthers.
A surprising number of parks are located here, too. One of the most interesting is The Green. Just 1.5 acres in size, its location off South Tryon Street, as well as its great cafés and restaurant patios, makes it a great place to sit and watch the world go by.
8. U.S. National Whitewater Center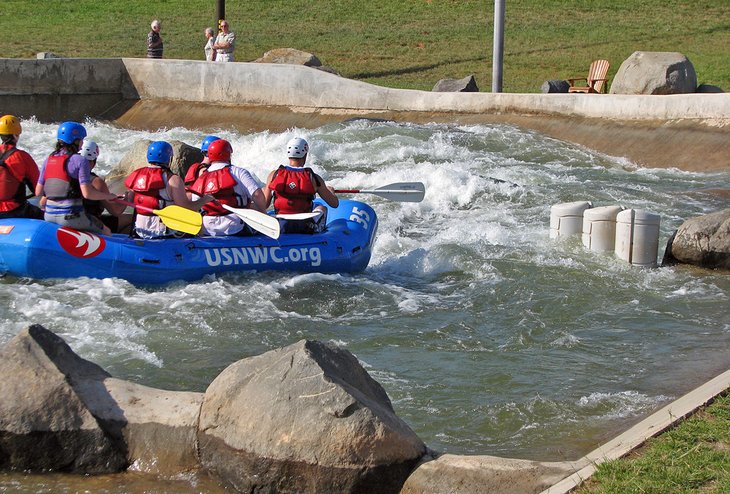 The innovative man-made rapids in the Whitewater Center allow beginners and experienced white water enthusiasts to learn or test their rafting skills in a variety of rapids with the help of experienced guides. Flatwater sports of paddle-boarding, canoeing, and kayaking are offered as well, with instruction and equipment rentals.
9. Carolinas Aviation Museum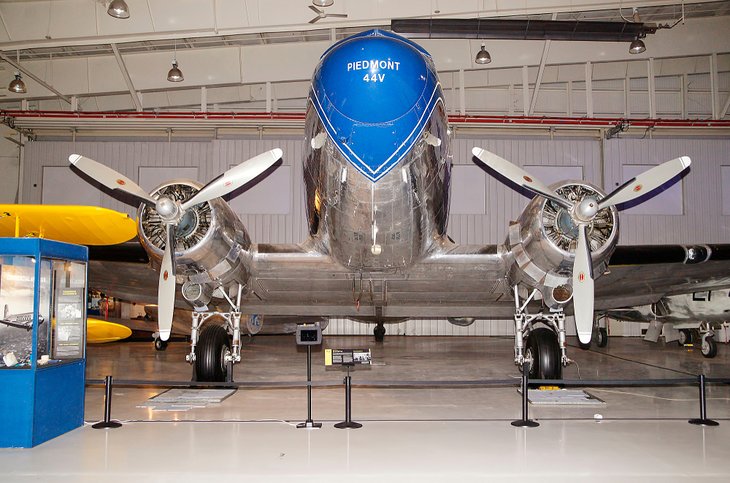 Both history buffs and techno-geeks can get their fill at the aviation museum, where exhibits cover the history, technology, and evolution of air travel. There are also many aircraft on display, including a replica of the Wright Flyer.
In addition to private aircraft, several military craft are also displayed, ranging from the modern Grumman F-14D Super Tomcat and Douglas A-4A Skyhawk to the Sopwith Camel biplane, one of the most important British fighter planes used in World War I. Also on display are the QH-50 Drone Anti-Submarine Helicopter (DASH) and a Vietnam-era CH-46D Sea Knight copter.
10. The Mint Museum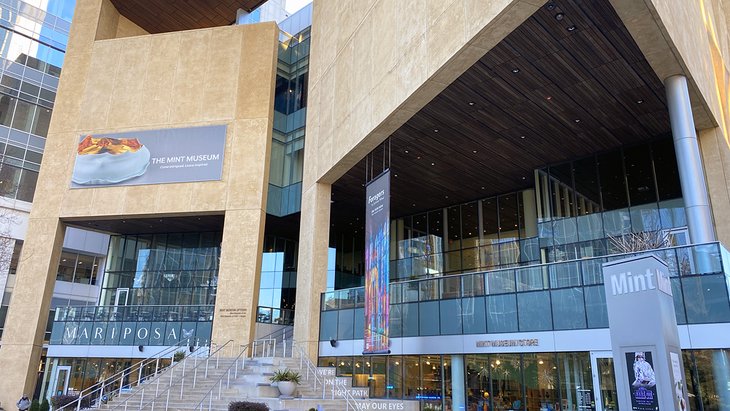 Since its 1936 opening as the first art museum in North Carolina, the Mint Museum of Art has grown into an internationally renowned institution that regularly features new exhibits. Examples of art throughout history are on display in the permanent collections, which include a wide variety of works.
The American art collection is especially strong in Federal portraiture, 19th-century landscape painting, and early-20th century Realism. The museum has more than 2,500 works of art from the civilizations of the ancient Americas, one of the largest collections in the country and representing more than 40 of the major societies.
11. Freedom Park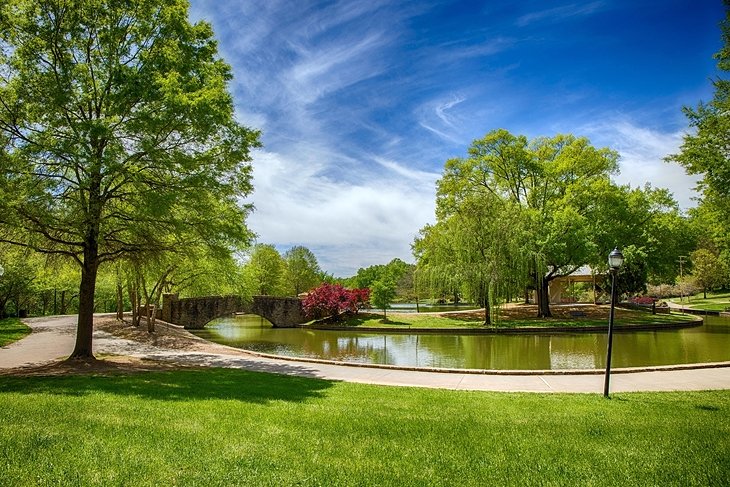 Freedom Park covers nearly a hundred acres and has plenty of activities for everyone, making it a great place to spend an afternoon relaxing or playing. Sports enthusiasts will enjoy the tennis, basketball, and volleyball courts, while ball players can practice their swing in the batting cages or catch a game at one of the four ball fields. There are also plenty of walking trails for a more leisurely visit.
For the kids, there are two playgrounds and the NFL Play360 KidZone, as well as a concession stand for refreshments and lunch. If you prefer to bring a picnic, you can use one of the outdoor shelters that are complete with grills.
12. The Charlotte Museum of History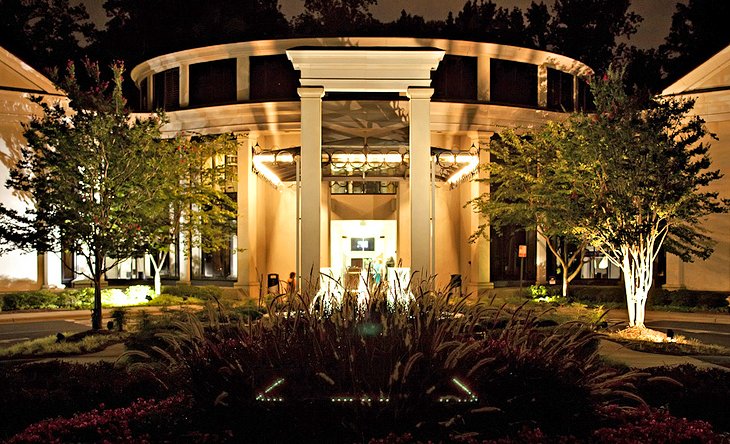 Inside the Charlotte Museum of History, you'll find a wealth of information on the city and surrounding areas. The museum has three permanent exhibits, including one that explores the neighborhoods of Charlotte and frequently hosts traveling exhibits.
13. Bechtler Museum of Modern Art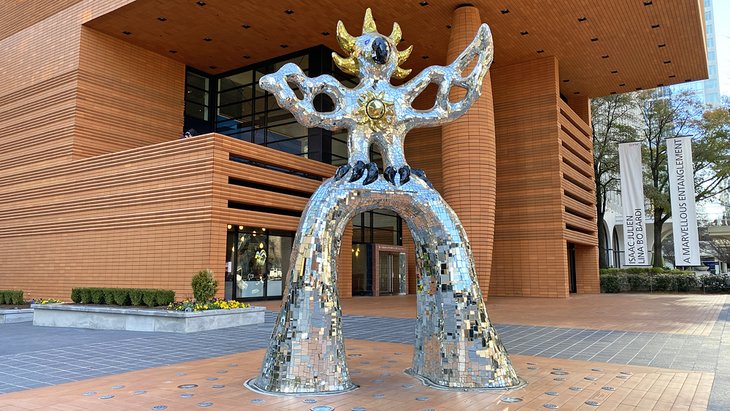 The Bechtler Museum of Modern Art's collections include works by some of the most influential artists of the mid-20th century, with pieces by Miró, Giacometti, Picasso, Calder, Hepworth, Nicholson, Warhol, Tinguely, Ernst, Le Corbusier, and Chillida.
The museum also hosts several music events throughout the year, including a monthly jazz night. The Bechtler Museum of Art is the second museum in the country to be designed by Swiss architect Mario Botta.
14. Historic Rosedale Plantation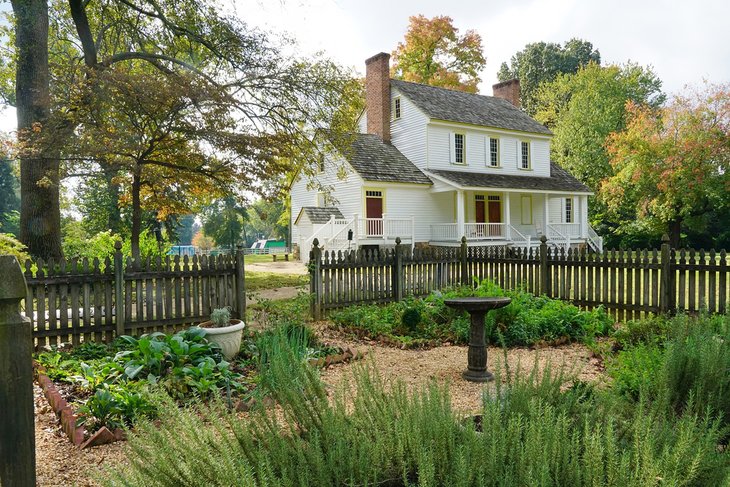 Only a few minutes' drive from busy Uptown Charlotte, the Historic Rosedale Plantation and its nine-acre landscaped grounds offer a glimpse at life in the Antebellum period. Built in 1815, Rosedale was known as "Frew's Folly" because its owner, merchant Archibald Frew, lavished money on constructing the 4,600-square-foot plantation home.
15. Belk Theater at Blumenthal Performing Arts Center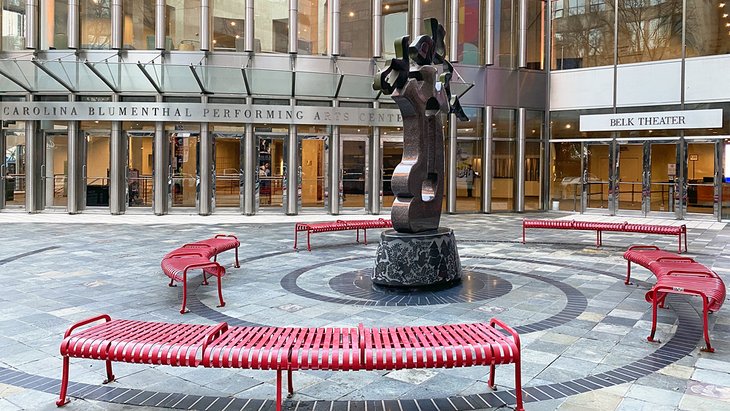 Centrally located in Uptown Charlotte, the Belk Theater is the biggest of the six theaters under the umbrella of the North Carolina Blumenthal Performing Arts Center. Since it opened in 1992, this state-of-the-art venue has hosted everything from rock and pop concerts to classical concerts and Broadway shows.
Capable of holding crowds of over 2,100 spectators, it has earned a reputation not only for the quality of its acoustics, but other design features, including its intimate horseshoe-shaped auditorium, ensuring there's not a bad seat in the house. It also houses an impressive fiber-optic light display that adds another unique dimension to the audience experience.
16. Daniel Stowe Botanical Garden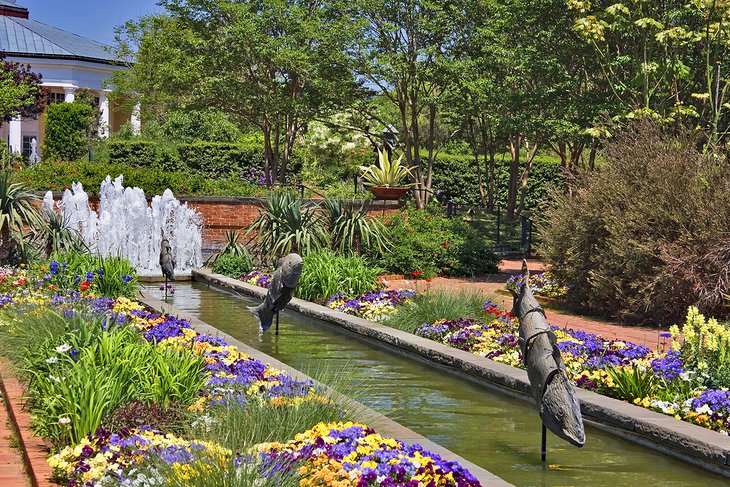 The 110-acre grounds of Daniel Stowe Botanical Garden are set on the banks of Lake Wylie and are spectacular in all seasons.Highlights include a conservatory dedicated to tropical plants and orchids. This 8,000-square-foot, five-story glass house includes a waterfall and an orchid wall draped in showy and fragrant blossoms.
Outdoors, the Four Seasons Garden provides colors, shapes, and textures that are pleasing any time of the year. The Cottage Garden, filled with plants and flowers that were popular in the late 19th and early 20th centuries, is its most beautiful and fragrant in the spring. Stretching for 100 yards and bordered by changing seasonal blooms, the Ragan Canal Garden includes fountains and water shows.
The garden is constantly growing, with the latest addition a children's garden area, Lost Hollow, with a sunken pond, play spaces, and plants especially appealing to young visitors. The gardens glow throughout December with the Mile of a Million Lights, when the lights on the topiary trees dance in time to music, and glittering cherry trees reflect in the canal; fairy villages and seasonal model railway scenes enliven the conservatory.
17. Visit the City's Fourth Ward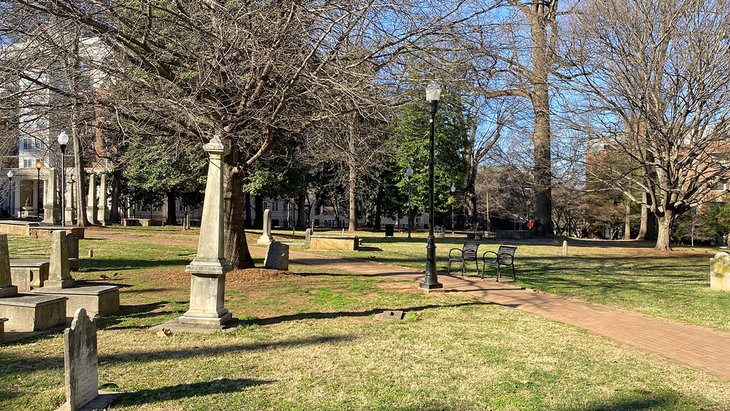 One of the quietest neighborhoods to explore from Uptown Charlotte, leafy Fourth Ward features pleasant pedestrian-friendly streets that almost make this dynamic city feel more like a small town. Just a short stroll away from the downtown core, Fourth Ward is home to a mix of both fine dining and casual restaurants, fun music venues, as well as great shopping opportunities.
A great place to spend some time, the three-acre Fourth Ward Park is surrounded by old Victorian-era homes, and features an array of attractive flowerbeds, water fountains, and pleasant park benches from which to view them.
18. ImaginOn: The Joe & Joan Martin Center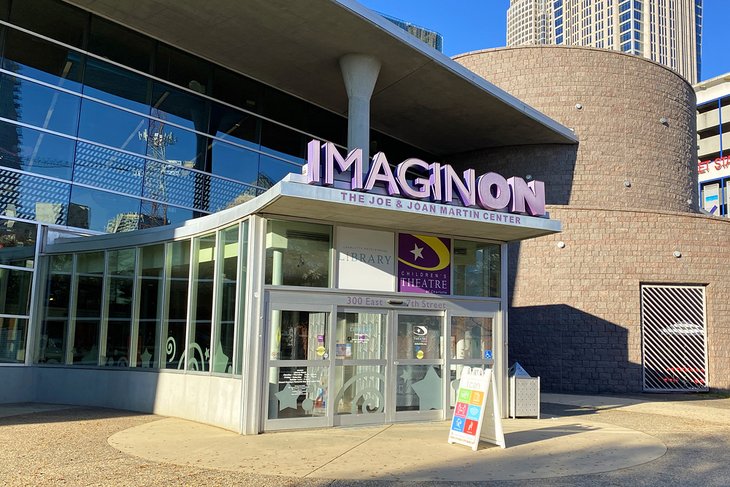 Paying a visit to ImaginOn: The Joe & Joan Martin Center is one of the top things to do in Charlotte for families. A unique mix of educational programming, library services, and a children's theater have been offered here since the facility opened in 2005.
19. Bojangles Coliseum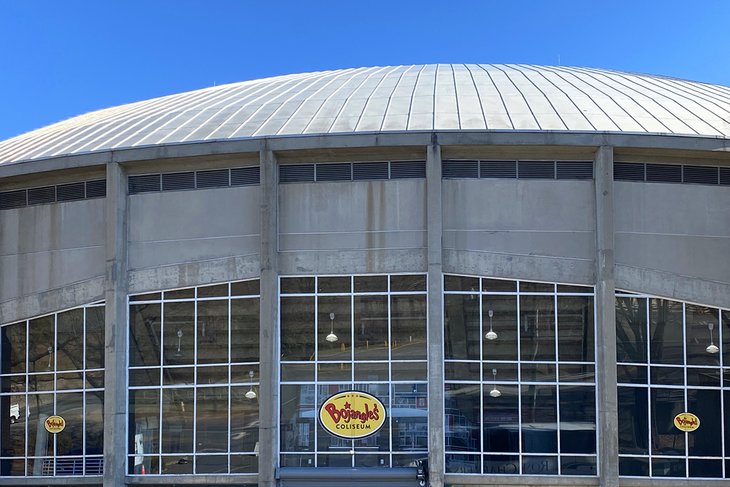 Since its establishment in 1955, the Bojangles Coliseum has been one of Charlotte's best-known concert and sporting venues. Modernised and expanded during its nearly 70-year history, this iconic venue has seen everything from rock and pop performers to orchestras and Broadway shows grace its stage.
20. Latta Arcade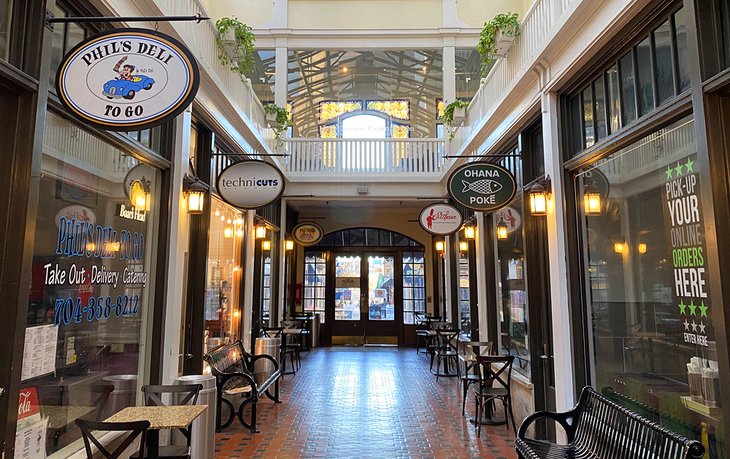 Entering the quaint Latta Arcade is a little like stepping back in time. Looking not unlike the old historic shopping arcades found on the main streets of European cities like Paris and London, Charlotte's Latta Arcade does indeed have some history.
Located in the Uptown district off Tyron Street, the arcade was built in 1914 and is deemed significant enough to have been placed on the USA's National Register of Historic Places. Boasting a pleasant two-floor atrium that lets in plenty of light, the arcade today houses a number of shops and dining experiences and is well worth a visit.
Where to Stay in Charlotte for Sightseeing
Charlotte is a large city and quite spread out. However a majority of the tourist attractions, restaurants, and entertainment options are in the downtown core, making this a good place for first-time visitors to stay. If you are in Charlotte to see a NASCAR race, you may want to consider a location northeast of downtown near the racetrack, and families with young children may want to stay in the south, close to the Paramount's Carowinds amusement park. If you are traveling with pets, you'll find a number of pet-friendly hotels in Charlotte.
Below are some highly rated hotels in good locations:
More Related Articles on PlanetWare.com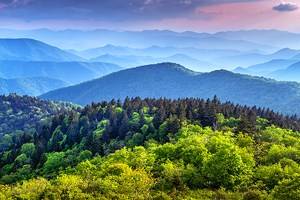 Places to Visit in North Carolina: After seeing Charlotte, you may want to visit more of the top tourist attractions in North Carolina. The state has many places to go for romantic getaways, or you can find plenty of things to do in Asheville, a great base for exploring the Smoky Mountains.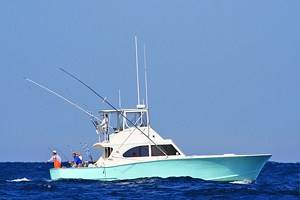 Places to Visit for Outdoor Sports: You'll find many top-rated rivers for trout fishing, as well as prime shoreline for deep sea fishing. In the winter, you'll want to know about the best ski resorts in North Carolina.