14 Best Cheap Places to Travel in August
Face it, August is a hot month for summer travel. The weather in Europe is ideal (mostly sunny and balmy), the US national parks are green and glorious, and the nights are long enough to make the days seem endless. While many worldwide destinations are pricey to visit at this time of year, there are a slew of travel-worthy spots that will help you get a big proverbial bang for your buck, especially if you time your trip for the very end of the month.
Another tip for scoring a great deal in August: be flexible. Last-minute vacation packages often open, especially towards the last two weeks, in order to fill rooms and airline seats that didn't sell. And, choose your destination wisely. Popular winter beach vacations are super cheap at this time of the year. The weather may be sticky hot and rainy, but you'll have enough money left over to plan another trip later in the year.
While most European destinations are pricey in August (this is their high season, after all), there are opportunities to visit certain places (hello, Berlin) without breaking the bank. If you wait for the last week of August, right on the cusp of the fall shoulder season, you'll be able to find more affordable rates on hotels, tours, and flights. This is when most people stay home to get the kids ready for going back to school.
For more great ideas on where to visit this late summer, see our list of the best cheap places to travel in August.
1. Las Vegas, Nevada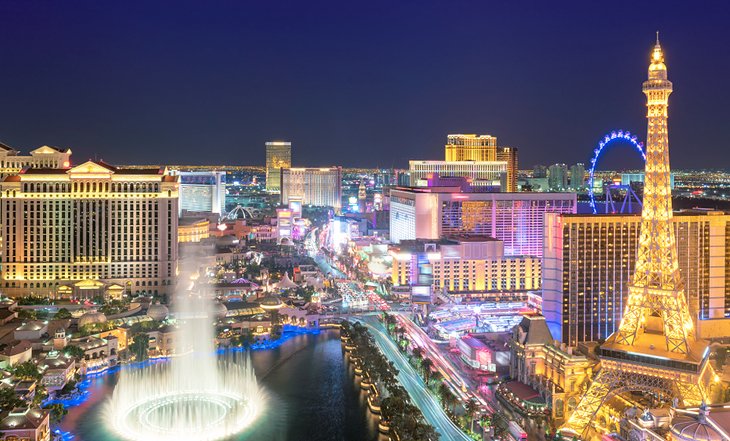 If you like it hot, Las Vegas will be your jam. A veritable hot house at the end of summer, this non-stop vacation destination is one of the best cheap places to travel in August. Most tourists find the heat too unbearable to enjoy this city of lights, so they steer clear during the summer.
The late summer tourist vacancy works in your favor, especially at higher-end hotels that would rather fill a room for cheap than not fill a room at all. Flights to Las Vegas follow suit. There are always deals to the city, but you will be able to bundle a cheap flight and hotel if you shop for a steal this month.
The added incentive for late-summer travel to Las Vegas is fewer tourists and fewer conventions. That means more space at the pool and at the major attractions along the Strip. If you plan travel mid-week (Sunday through Thursday) you can get even deeper discounts. Another option is to book a hotel off the Strip for discounted August pricing and take a shuttle to the main attractions.
Accommodation: Where to Stay in Las Vegas: Best Areas & Hotels
Read More: Top-Rated Day Trips from Las Vegas
2. Berlin, Germany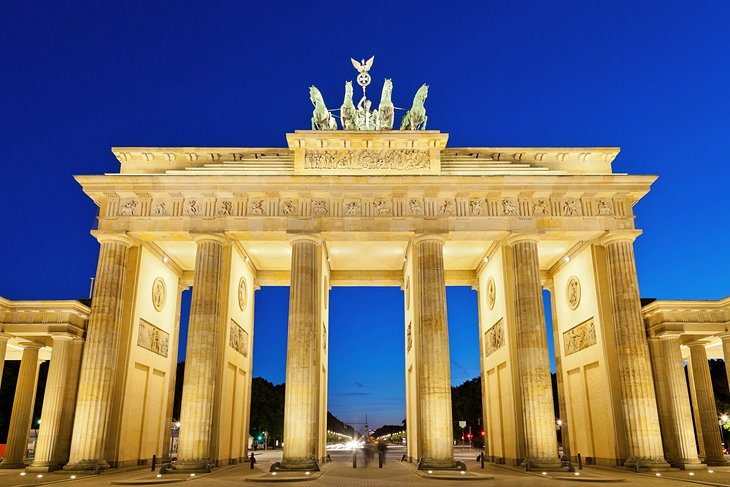 The German capital of Berlin offers an affordable cultural vacation in August. It is one of cheapest months to travel to the city, when hotel rates can plunge below 100 USD a night, and the weather is still nice enough to enjoy all the outdoor activities. The cheapest time to go to Berlin is between January and April, in the dead of winter, but it is not a good time to experience most of the places that you would want to visit, so August is the next best time to go for your budget.
During your August vacation to Berlin, you will want to take in the cultural sites, like the Brandenburg Gate, Museum Island (Museumsinsel), and the Berlin Wall Memorial. So much of the Berlin experience will be enjoyed by just walking around the city and engaging in the social scene at many of the city's restaurants.
Accommodation: Where to Stay in Berlin: Best Areas & Hotels
3. Ocho Rios, Jamaica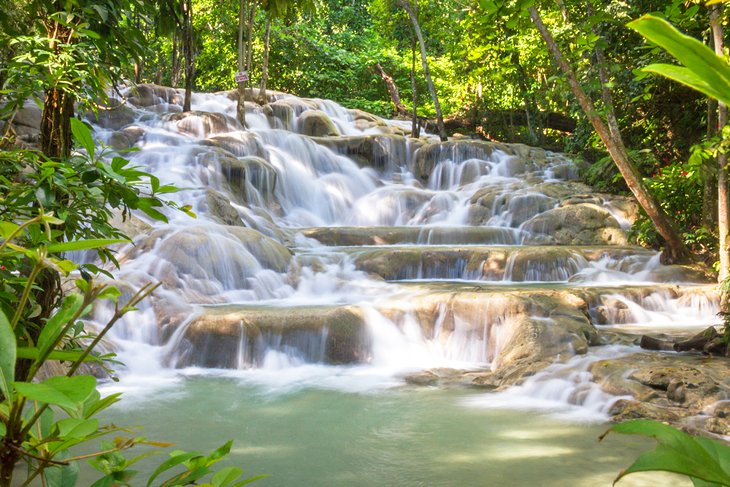 For one of the cheapest vacation spots in August, Ocho Rios, Jamaica is almost a steal. Pretty much anywhere in Jamaica will have rock bottom hotel and resort rates this time of year. The reason is because it is just plain hot in Jamaica in August, and most vacationers prefer to visit during the winter months to escape the cold. This works in your favor.
With plenty of flights going in and out of Montego Bay Airport, you will likely find cheap airfares in August, too. Since you will probably spend most of your time at the pool or beach, the temperature trade-off for the discounted prices may not be so bad. This is the month you will find that hotels and all-inclusive resorts start sweetening the deals by adding incentives, credits, tours, and more to get your business. You can fill in your agenda with indoor visits to cool off in museums and local restaurants.
Accommodation: Top-Rated Family Resorts in Jamaica
4. Barbados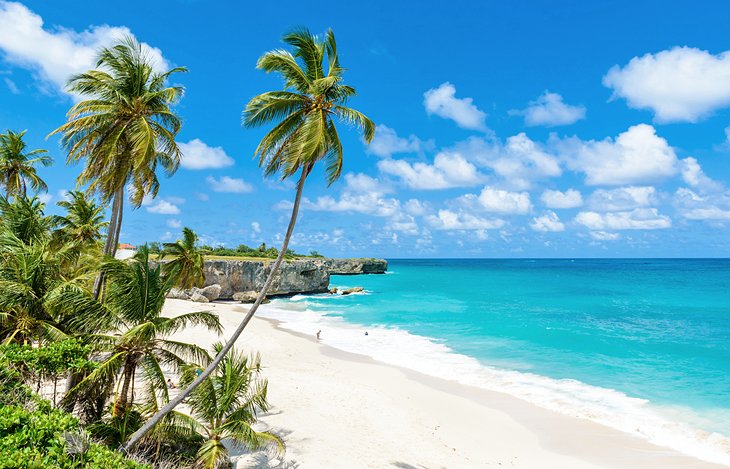 The carefree island of Barbados is a popular Caribbean getaway, but not as much in the summer months as in winter, which means you can get a luxury vacation for about half of what it would cost you in the high tourist season. There are not as many all-inclusive resorts on this island as other Caribbean locations but there are plenty of hotels that slash their rates at this time. This all adds up to make it one of the best cheap places to travel in August.
August is technically hurricane season in Barbados, but this island rarely sees hurricane activity. The most you are likely to experience is a brief downpour in the afternoons. The top activity in Barbados is enjoying the stunning beaches, like Bathsheba Beach and Carlisle Bay. For non-beach excursions, Harrison's Cove is always a fun place to visit or a snorkeling trip to see the island's sea turtles and shipwrecks.
Accommodation: Top-Rated Beach Resorts in Barbados
5. Cancun, Mexico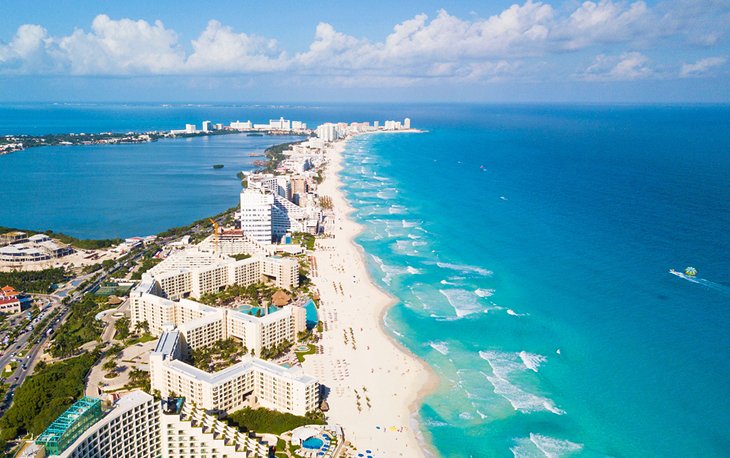 When there are so many summer destinations to choose from, it is easy to bypass a destination like Cancun in August, but that is when you can get incredible vacation deals, especially with all-inclusive resorts. Cancun typically sees high tourist numbers in the winter and the spring break months of March and April. Since there are direct flights to Cancun from many destinations, and it is a main stop for a number of low-cost carriers, you can get major airfare discounts to go along with your lodging.
6. Key West, Florida, USA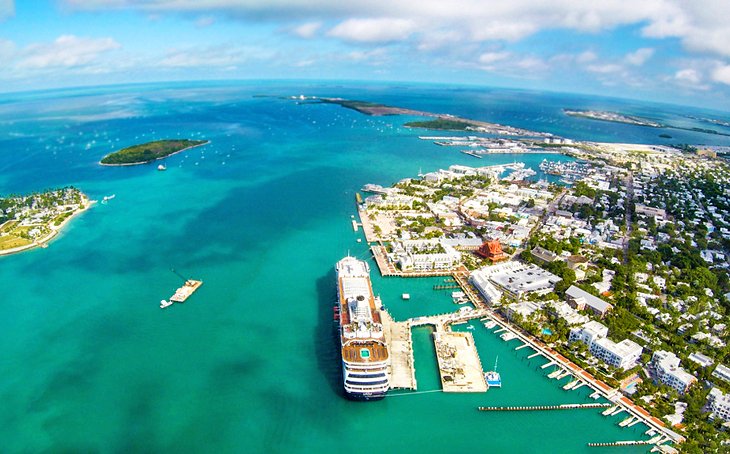 If you can stand Florida's summer heat and humidity then you can enjoy your key lime pie as you relax in the hotel room that you scored for about 50 percent off. As the tourists vacate for the summer, this is the best time to get remarkable rates on hotels. The only downside is that you risk hurricane activity.
Exploring Key West and lounging by its lavish pools is a relaxing way to spend a vacation, especially when you alternate beach time with boat tours, swimming, and snorkeling in the area's clear blue waters. The city has plenty of non-water activities and sites, like the Key West Butterfly and Nature Conservatory; Fort Zachary Taylor Historic Park; and the free nightly spectacle in Mallory Square called Sunset Celebration, which ushers in the stunning evening sunset.
Accommodation: Top-Rated Resorts in Key West
7. Quito, Ecuador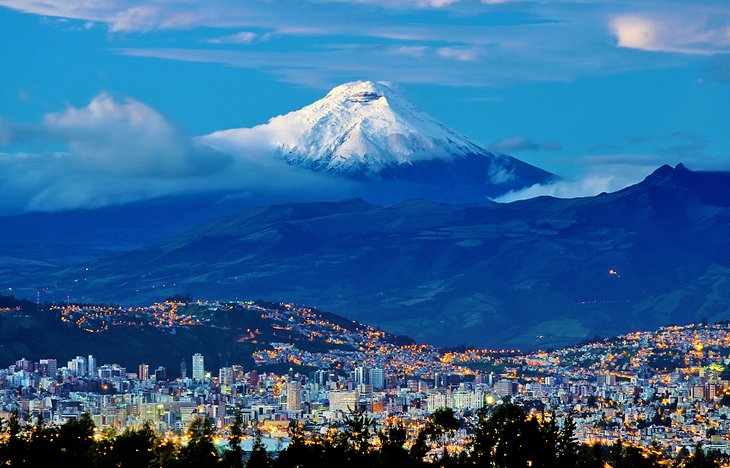 Perhaps Ecuador is not on the top of your vacation list, but with Quito being one of the cheapest places to visit in August, maybe it should be. The climate here is consistent throughout the year, so it feels like spring most of the time, even in August. This late summer month is also the dry season in Quito, so you probably won't see any rain.
You can easily find cheap hotels in Quito compared to other South American cities. Some hotels even offer "backpacker rates" if you're okay with just the basics, but even rooms with more amenities are cheap.
Many of the Quito attractions are free, like visiting the Old Town area. There are a number of historic and cultural museums and tours available to take around the region. Even the attractions that require tickets or transportation cost a nominal fee of a few dollars compared to entrance rates to attractions in other cities around the world.
8. New York City, New York, USA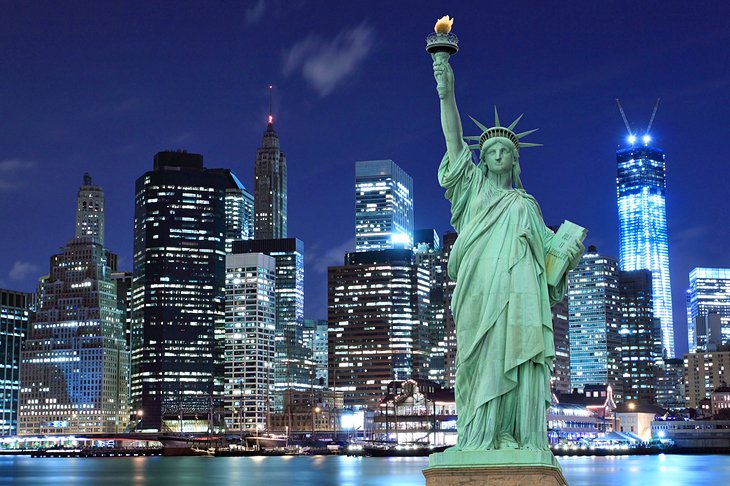 There is never a bad time to visit New York City, and the summer is a super fun time to travel to the Big Apple. While the first two weeks of August are still busy with tourists, things slow down dramatically during the last week, when kids go back to school. It's then that you'll score deep discounts on hotels. Late August presents a small window of opportunity between the high summer season and the comfortable fall, when tourists will begin to pack the attractions once again. If you plan ahead for this targeted week, you can keep an eye out for discounted direct flights to the city.
Plan on hot temperatures in New York City in August and enjoy some of the Big Apple's outdoor concerts and plays. Take a stroll through Central Park and visit the iconic Rockefeller Center as you make your way to the observation deck for incredible views of the city. Book some time to visit the Empire State Building and take a boat trip around the Statue of Liberty.
Accommodation: Best Pet-Friendly Hotels in New York City
Read More:
9. St. Lucia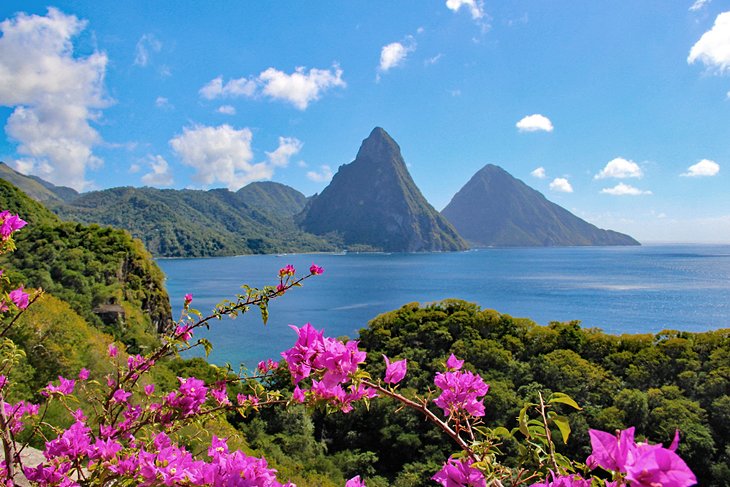 If you're willing to accept the risks associated with visiting St. Lucia in August, you can save a significant amount of money. At this time of year, in the height of hurricane season, resorts and all-inclusive resorts have steep discounts because attracting tourists is tough.
If the potential for rainfall and storms don't bother you, then you can get a great vacation for a steal and likely additional perks from the resorts like discounted tours. Flights to St. Lucia are not as frequent as the more popular islands, so your best savings happen when you can bundle flights and lodging together.
The upside to visiting St. Lucia in August is that you will be able to experience the local summer festivals that are still in full-swing. The best attractions on the island are its many stunning beaches. You can pick a new one each day from the popular Anse Chastanet, Marigot Bay, and Reduit Beach. If you do catch a bad weather day, you can head to the Castries Market for some shopping and indulging in local foods.
10. Kuala Lumpur, Malaysia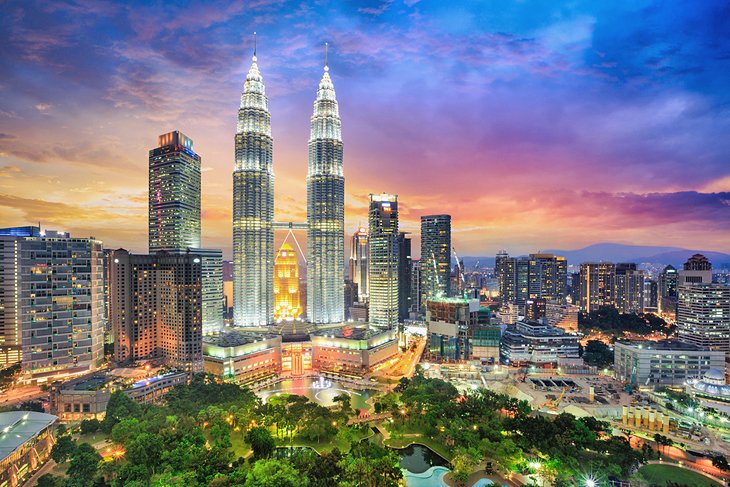 There's no doubt that Malaysia is stifling hot in August but it can be a shockingly cheap vacation when you combine several cost-saving elements. You can book three- and four-star hotels in Kuala Lumpur from 20 to 40 USD a night. There are many hostels and homestays in the city, which can save you even more.
Public transportation around the city is cheap, and you can walk to many of the attractions, depending on where you plan to stay. You may get a few afternoon downpours, but generally August is a bit better for the rainy weather than other times of the year. And you'll welcome the raindrops as a break from the heat.
If the heat gets to be too much, you can stop inside one of the many malls, like the Pavilion, and restaurants that are around the city. You can take a tour of the city center to marvel at the major architecture like the Petronas Twin Towers and the Menara Kuala Lumpur. Kuala Lumpur has almost as many gardens as buildings so there are plenty of sites to fill your agenda.
11. Cayman Islands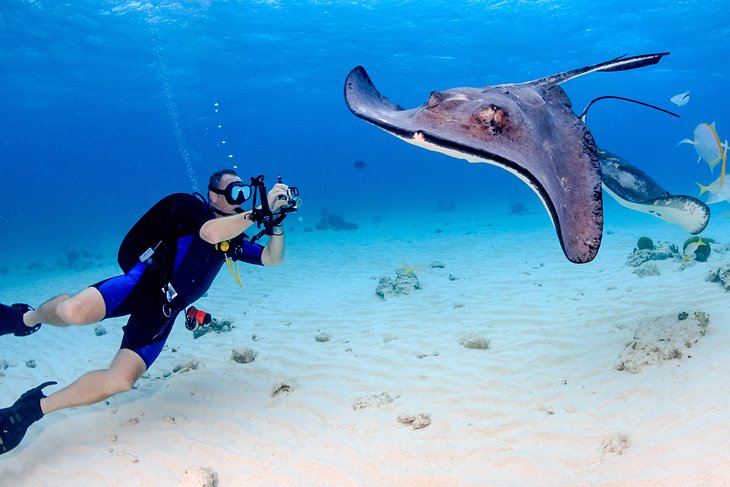 August in the Cayman Islands is part of the rainy season, but you will see the fewest crowds and net the biggest discounts. Hotels and resorts on these west Caribbean islands slash prices up to 50 percent, which may make risking an occasional rain shower worth it. Grand Cayman has more tourist attractions and amenities, while Little Cayman and Cayman Brac are more remote destinations. All three of the Cayman Islands are natural tropical paradises.
The beaches and water sports are the top attractions in the Cayman Islands. Relax on Seven Mile Beach, one of the best beaches in the Caribbean, take a snorkeling trip out into the open water, or swim with giant stingrays at Stingray City. Boat excursions are easy to find, like those that go to the Kittiwake Shipwreck just off Grand Cayman. If you are a diver, the Cayman Islands are calling you, and with fewer tourists in August, you can plan a spectacular itinerary of dive sites.
12. Philadelphia, Pennsylvania, USA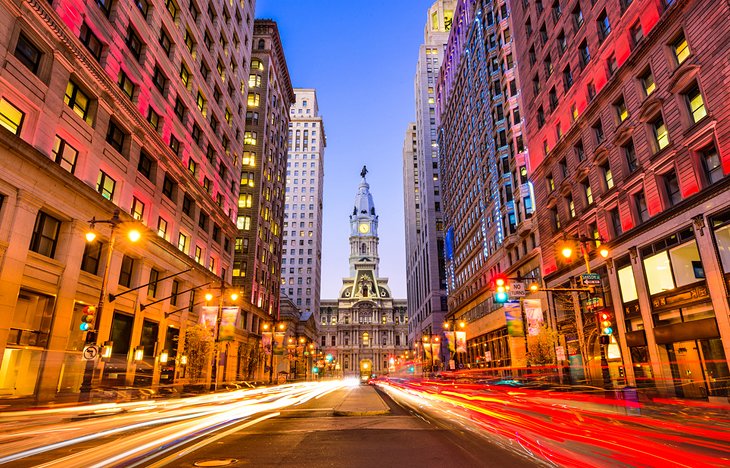 Looking for a cheap U.S. vacation? Philadelphia can scratch that itch with cheap travel prices in late August, as tourists drop off significantly. There are plenty of things to do in the city, from historical sites like Independence Hall, the Liberty Bell, and Rittenhouse Square to the Philadelphia Museum of Art.
Plan your trip for the last week of the month for the best savings. Direct flights are frequent into Philadelphia, so you can watch for airfare alerts and catch deals here, too, when schools are back in session.
Philadelphia is a great walkable city, so you will save on transportation costs getting around to see the local sites. In addition to the many historical sites in the city, you should plan your meals carefully to ensure you try some of the fabulous Philadelphia food. Stop by the Reading Terminal Market inside an 1800s train station to sample local and international foods from more than 80 vendors.
Accommodation: Where to Stay in Philadelphia: Best Areas & Hotels
13. Milan, Italy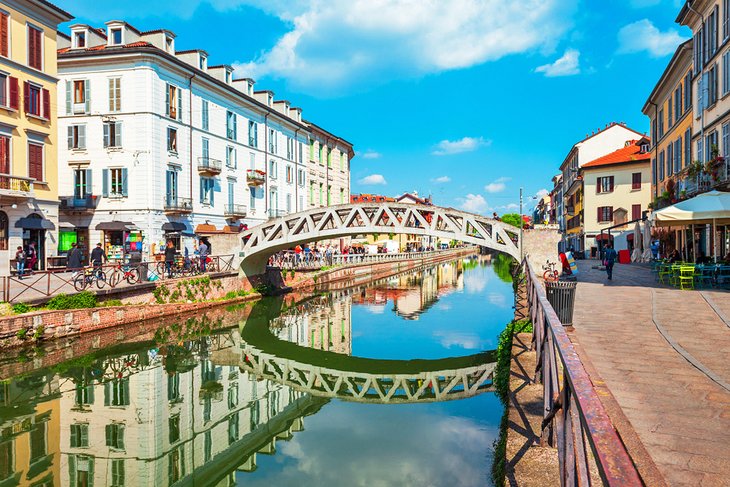 In addition to saving up to 62 percent on a hotel room, August presents visitors to Milan with a quieter, more enjoyable city. August is a popular time for Italians to take their summer vacation, which means there will be fewer people bustling about.
While you'll have a few scorching days, the majority of August is a reasonable 25 degrees Fahrenheit, but the humidity might make it feel warmer. The city will be filled with tourists (remember, the locals headed to the beach), but this is the tail end of the high season, and great deals can be had, especially towards the end of the month.
While you're in town, don't miss a trip to the opulent Il Duomo cathedral (it's so grand it's impossible to miss), a viewing of Leonardo da Vinci's Last Supper in the Santa Maria delle Crazi church, and a shopping spree in the Galleria Vittorio Emanuele II.
A word of warning. August 15th is Ferragosto, a national holiday, which will see many of the smaller shops and restaurants closed (some for weeks), except for large chain stores, which stay open.
Accommodation: Where to Stay in Milan: Best Areas & Hotels
Read More:
14. Rio de Janeiro, Brazil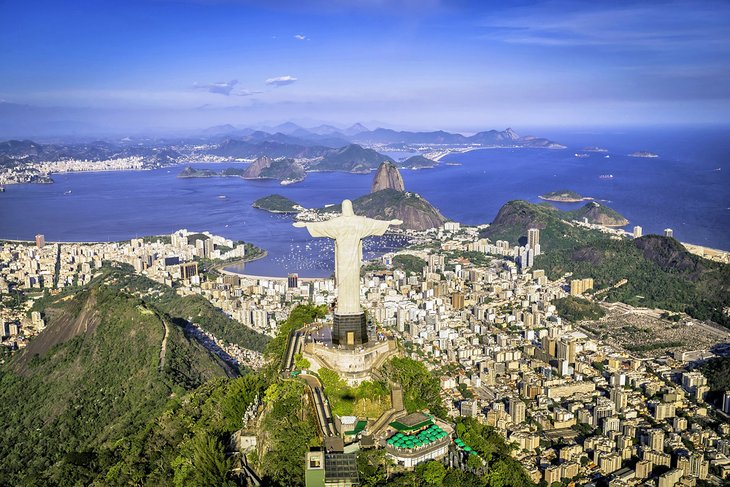 August is one of the driest, least humid, and most comfortable months in Rio de Janeiro. It's also the cheapest, especially if you visit during the first week of the month. With savings of up to 56 percent on everything from flights to hotel stays, you'll be able to dole out extra cash for tasty meals and souvenirs.
With temperatures in the mid 70s, you'll be comfortable enough to explore the city's main attractions. It's impossible to miss the giant Cristo Redentor statue perched atop the summit of Corcovado. This can be seen from pretty much everywhere, but the best view is obviously from the top!
More Related Articles on PlanetWare.com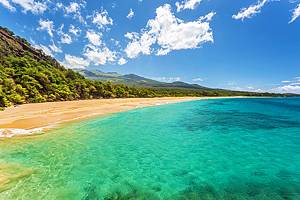 Beach Vacation Ideas: If you are specifically looking for an end-of-summer beach vacation, you can review our recommendations for best Florida beaches for families or the best beaches in Maui and Oahu. If you are looking for great international options, you might want to look into beaches in Vietnam, like Nha Trang and Danang; beaches in Sydney, Australia; or the best beaches in the Philippines, which also offer exotic views of the masterful monoliths around the islands.