13 Top-Rated Things to Do in San Pedro, Belize
The town of San Pedro, gracing the southern end of the largest island in Belize – the 25-mile-long Ambergris Caye – buzzes with action, with many adventurous and cultural things to do. The minute you step off that small plane from mainland cities, you will be whisked to your resort on a golf cart. The narrow streets of the only town on the island pulsate with locals in golf carts (the city's main mode of transportation) running errands and meeting friends. Travelers in rental carts join the parade in search of seafood restaurants and Caribbean beach pursuits.
There's a good reason San Pedro attracts so many travelers. From diving tours to the Great Blue Hole and snorkeling with nurse sharks at Hol Chan Marine Reserve to sunset sailings and day trips to islands like Caye Caulker and Half Moon Caye, San Pedro has many attractions that make it a great launching pad for an incredible eco-friendly adventure. You can spend your day relaxing on a hammock or choose from a number of water activities, from parasailing to kayaking.
During the high season, from November to April, the weather is pleasant, with mild-temperatures and cool breezes. The town boasts top-notch beachside lodgings. Hotels and resorts offer guests wonderful accommodations and access to activities like diving, snorkeling, fishing, and sailing. Ambergris Caye is located less than 40 miles from Belize City and can be reached by air and sea. The flight from Belize City takes just 15 minutes. A water taxi from Belize City takes about 90 minutes.
Plan your trip to Ambergris Caye with our list of the top things to do in San Pedro, Belize.
1. Snorkel Hol Chan Marine Reserve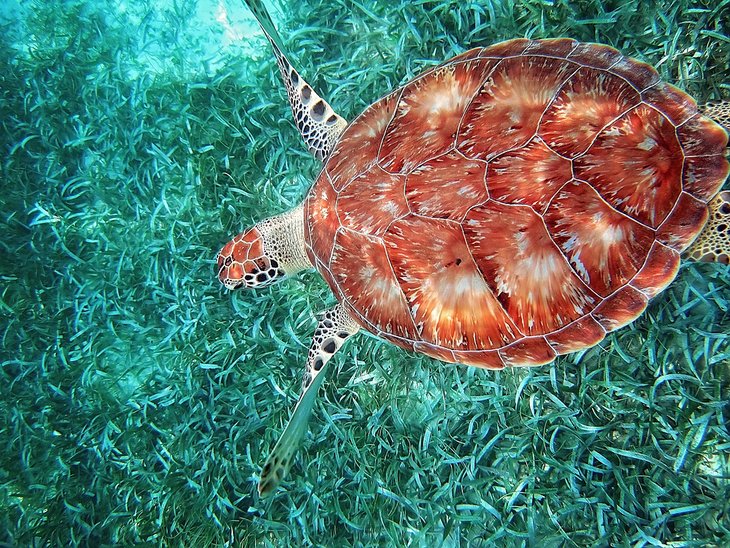 Hol Chan Marine Reserve, located four miles from San Pedro, gets its name from a coral-filled little gap in the protective reef near Ambergris Caye, and makes it a popular snorkeling and dive destination. The reserve, part of the UNESCO World Heritage Site of the Belize Barrier Reef Reserve System, can be reached only by boat. Thanks to the efforts made by the Belize government to protect the reef system, it was taken off the UNESCO endangered site list in 2018.
You can embark on a day tour to Hol Chan Marine Reserve right from your resort in San Pedro. Marvel at the vibrant coral-lined walls of the channel and the cornucopia of marine life that inhabit these clear waters at depths of no more than six to nine meters. See sea turtles, southern rays, several species of fish, and even a few sharks. Even if you have never snorkeled before, you can still experience the underwater world with help from a knowledgeable guide.
2. Swim with Sharks at Shark Ray Alley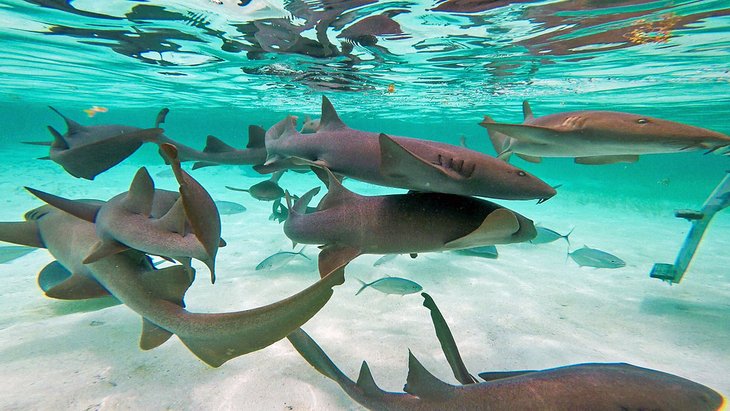 Shark Ray Alley in Hol Chan Marine Reserve is one of Belize's top attractions, and rightfully so. It provides a unique opportunity to swim with nurse sharks and stingrays that swarm the area upon hearing approaching boats.
Nurse sharks are fairly harmless to humans and use their small mouths to suck in small fish, shrimp, and squid. These medium-sized, bottom-feeding sharks approach the boats for food, as guides generally throw fish for them to consume. Often, you'll find stingrays joining the frenzy, hence the name of the destination. When you are in the water, it's best to observe these amazing creatures from a safe distance.
3. Dive the Great Blue Hole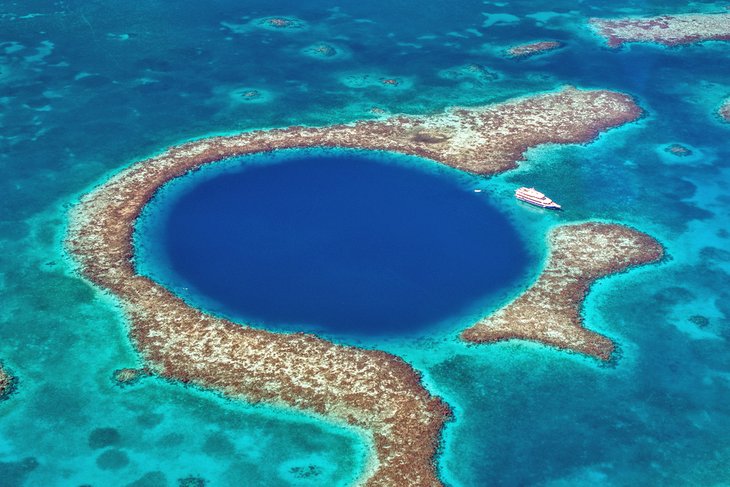 Jacques Cousteau once called the Great Blue Hole one of the best diving sites in the world, and it remains true still. Part of the Lighthouse Reef Atoll, accessible by boat, this giant submarine sinkhole provides experienced divers unparalleled views of a collapsed cave's massive stalagmites and stalactites and the creatures that inhabit it. Expect to find at least a few species of sharks here, from hammerheads to bull sharks.
The sinkhole is roughly 125 meters deep and 300 meters across. From above, you can see the dark blue water encircled by turquoise shallow waters. You can arrange for a dive tour from your resort or a dive shop right in San Pedro. Some dive shops even offer night dives.
Visit towards the end of the dry season, between April and May, for favorable weather conditions. Combine a trip to the Great Blue Hole with a tour of Half Moon Caye. Located in the southwest corner of Lighthouse Reef Atoll, this World Heritage Site offers up close sightings of colonies of frigate birds and red-footed booby birds from an elevated observation platform.
4. Sail to Caye Caulker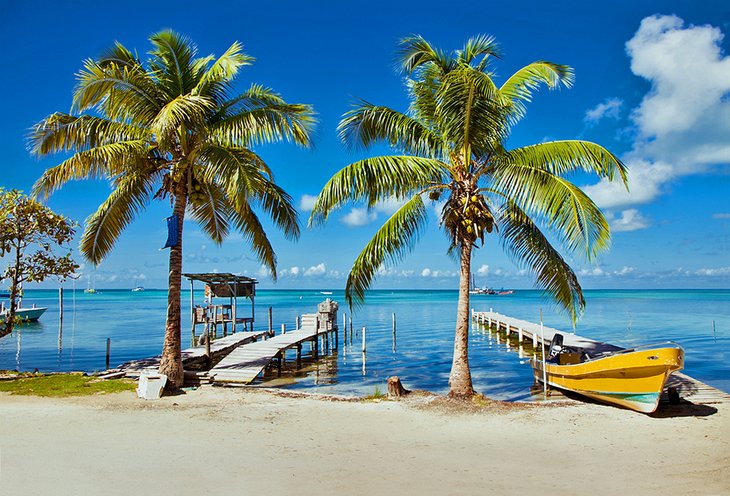 Caye Caulker, located a ferry ride away from San Pedro, is a much more laid-back alternative, full of seaside eateries, boutique stores, gorgeous beaches, and plenty of fun at the Split.
If you've got a big group, consider chartering a catamaran boat from an operator like SEAduced by Belize for a day full of underwater activities at Hol Chan Marine Reserve and a stopover for lunch in Caye Caulker. Equipped with comfortable bean bags, overwater nets, restrooms, and plenty of food and drink, the boat will take you on a journey to the area's main attractions.
The Split, which came to be when Hurricane Hattie divided the island into two in 1961, is now a happening place to visit with music, lounging tourists, and water-lovers taking advantage of the calm waters.
If you are staying overnight, Caye Caulker has several budget-friendly accommodations and also offers snorkeling, swimming, kayaking, and other water activities. The Caye Caulker Marine Reserve, running parallel to the island, is rich with sea life (including manatees) and colorful coral reefs worth exploring on a snorkeling tour.
5. Ride the Streets on a Golf Cart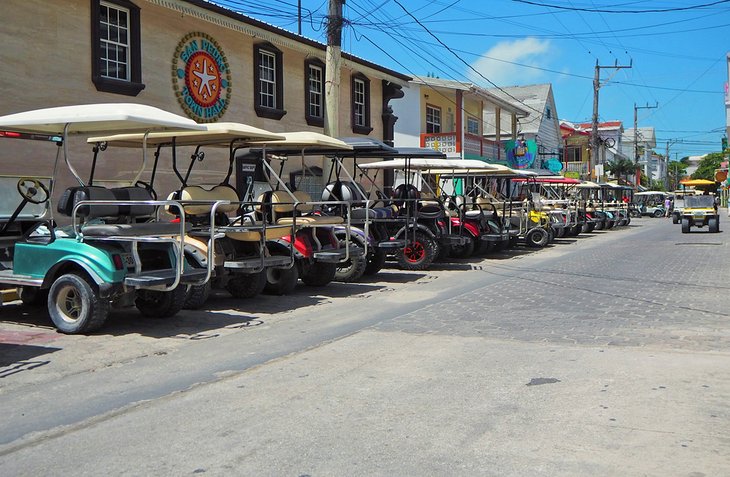 At first you may find it a bit jarring to see everyone on golf carts whizzing past you. But the narrow streets and laid-back attitude perfectly explains the mode of transportation in San Pedro. It becomes exciting taking in the vibrant town from an open-air vehicle, as you make your way to various shops and restaurants.
You can rent a cart from your hotel or from a cart rental in town with a valid driver's license for the duration of your stay. Ride the cart to the northern part of Ambergris Caye for the Secret Beach and other attractions. Keep in mind that when riding a golf cart, the same driving rules apply.
6. Dine at the Truck Stop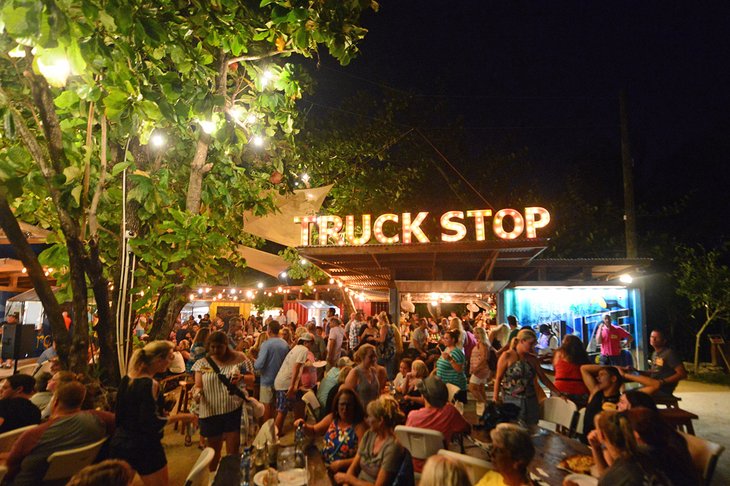 The Truck Stop is San Pedro's de facto entertainment hub, offering everything from delicious food to live entertainment, in a shipping-container park. Get New Haven-style pizza and Asian and Latin food, all made from local ingredients, and cool off with some ice-cream.
Owned by expats, this entertaining park has a 5.4-meter movie screen with stadium seating, a swimming pool, a large stage for bands, outdoor games, and themed events daily. Any given day, chances are you'll find a farmers market, movie night, a cornhole tournament, trivia games, or live music. You can even choose to have your wedding or a special event at the pavilion.
7. Discover Bacalar Chico National Park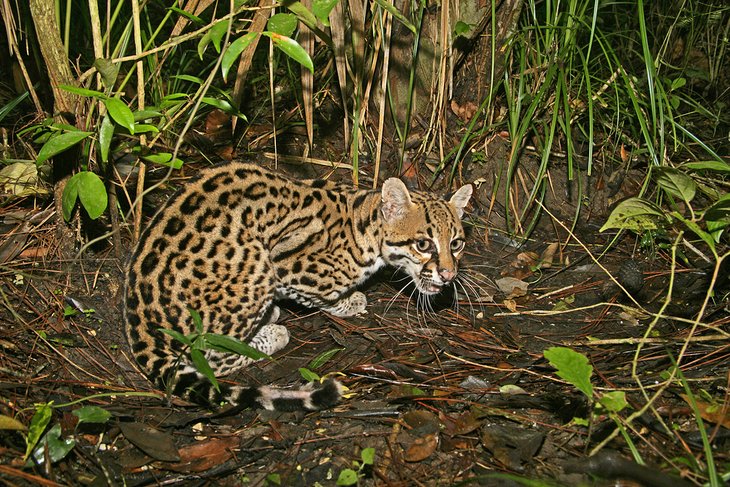 Bacalar Chico National Park and Marine Reserve, a UNESCO World Heritage Site spanning 106 square kilometers of land and sea, is situated on the northern part of Ambergris Caye overlooking Mexico and the Bay of Chetumal. The protected site also encompasses the Chac Balam Mayan ruins. The area is accessible by an hour-long boat ride from San Pedro.
Once here, take advantage of the 11 miles of nature trails. Although rare, you may find sightings of ocelots, pumas, and jaguars. Snorkeling in the marine reserve will bring you up close to colorful corals, fish, turtles, and manatees.
The small museum at the San Juan Ranger station, located among the ruins of Chac Balam, showcases Mayan artifacts. Take a boat ride through a channel created by the Mayans separating Ambergris Caye from mainland Mexico for trading purposes. SEAduced by Belize and Searious Adventures are among the two main tour operators in San Pedro offering tours to Bacalar Chico.
8. Tour the Belize Chocolate Company
Did you know that the Mayans enjoyed a chocolate beverage daily? Thousands of years ago, Mayans would grind cacao beans with corn and spices and create a concoction that they drank daily for sustenance. While the drink is not the same as the hot chocolate we enjoy today, we have the Mayans to thank for using cacao beans.
Belize claims to be the source of some of the best chocolate in the world, and you can be the judge of that on a tour of the Belize Chocolate Company in San Pedro. The company uses beans produced by small farmers in Southern Belize; the Toledo District there is one of the largest producers of chocolate in the country. You can take a chocolate-making class to learn about the bean-to-bar process, and have delicious tastings (the chocolate-covered caramel is a fan favorite).
9. Rendezvous at the Secret Beach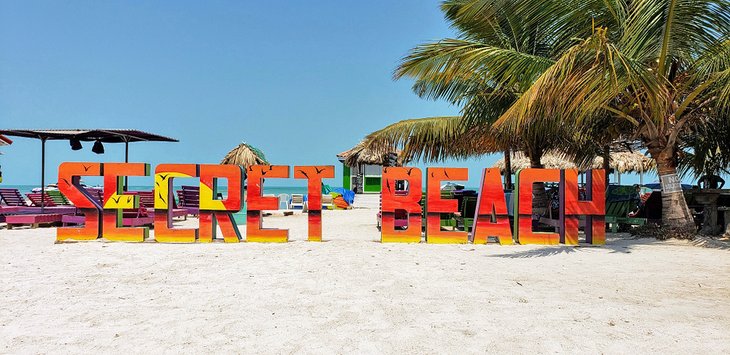 The Secret Beach seems to no longer be a secret, as you'll find many beach goers enjoying its turquoise waters and lounging on the soft sand. Located seven miles north of San Pedro on the western side of Ambergris Caye, Secret Beach has miles of clear waters, free of seaweed, and a peaceful vibe.
The easiest way to get to the Secret Beach is by golf cart, although you can get there by Jet Ski or a boat. If you are driving, keep in mind that it will take about 45 minutes each way, and the road gets a bit bumpy as you start heading west.
Go early to enjoy a lazy day on the beach overlooking mangrove islands in the distance, swimming in the warm waters, and refueling with delicious local food from beachside restaurants. Paddleboard and kayak rentals are available on-site.
10. Bring the Kids to Boca del Rio Park
If you are traveling with kids, the beach area of Boca del Rio Park, which has recently undergone a remodel, is the place to visit. Located in northeastern San Pedro, the playground has a jungle gym, swings, and waterslides that kids can ride into the shallow part of the bay. The park also features a basketball court, volleyball court, BBQ grills, and picnic tables. Food vendors are on-site if you didn't bring your own snacks.
11. Marco Gonzalez Archaeological Reserve
Located at the tip of Ambergris Caye, Marco Gonzalez Archaeological Reserve is surrounded by dense jungle and red and black mangroves. It was only officially discovered archaeologically in 1984, although locals knew about it long before that. The place received reserve status in 2011 and was believed to have been used by the Mayans as a trading post to move goods all the way through Central America. The area consists of at least 49 known structures.
The pottery found strewn around the site is made of clay and quartz, which aren't found on the island, indicating that the Mayans brought them from overseas.
12. Go Gallery Hopping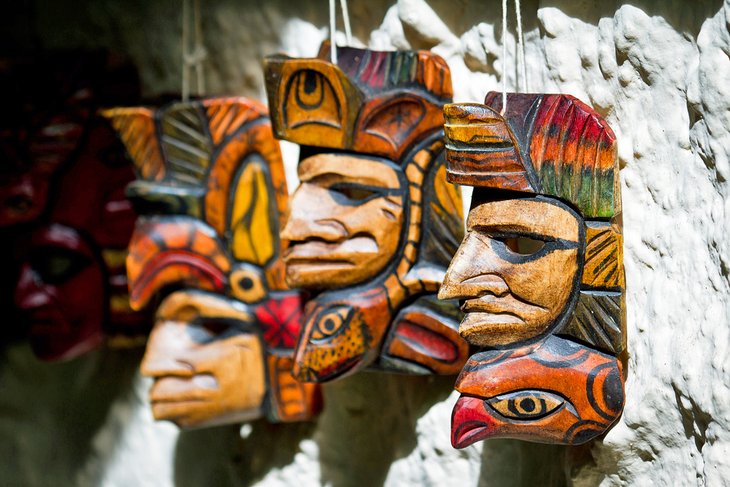 Belizean culture brims with creativity, and the many galleries scattered throughout San Pedro can get you up close to local works. One of the best places to visit is Belizean Arts, a gallery that's been showcasing pieces by leading artists for more than 30 years. Tucked inside Fido's Courtyard, the gallery features a range of visual art and colorful objects that you can take home. It's a great spot to pick up one-of-a-kind souvenirs, or simply find some artistic inspiration on your vacation.
For another great art spot, head to The Gallery of San Pedro inside Georgie's Crust & Crumbs Pie Shop. It's reputed to have the largest selection of local art in the country, with more than 2,500 paintings, along with hundreds of masks and carvings. You can also shop for handmade hammocks and blankets.
13. Experience Local Culture
San Pedro's Black & White Cultural Entertainment Center is the go-to spot in Belize to celebrate the culture of ethnic groups found throughout the country, including the Garifuna, Mestizo, Creole, Maya, Kekchi, and more. Live drumming recitals are especially popular at this attraction, which hosts a diverse range of regular events. You can also taste diverse cuisines at its buffet and attend a full-blown cultural presentation upon request.
Map of Things to Do in San Pedro, Belize
More Related Articles on PlanetWare.com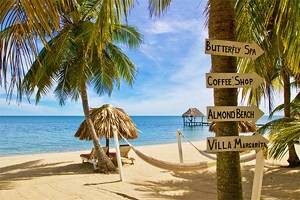 Beach Resorts: Many people come to Belize simply to relax and enjoy some sun and sand. If you are looking for a place to spend a vacation, either with the family, on your own, or with a partner, you can find what you're looking for with our list of the Best Beach Resorts in Belize.