11 Top-Rated Attractions & Things to Do in Cozumel
We may earn a commission from affiliate links ()
Cozumel is Mexico's largest island. It's one of its most beautiful, as well. Just a 12-mile ferry ride across from Playa del Carmen, off the northeast coast of the Yucatan Peninsula, Cozumel provides a Caribbean-style getaway not far from the popular resorts of the Riviera Maya. Thick with lush, green vegetation; home to some of the best diving in the world; and ringed in powder-soft beaches with fine, coral sand and crystal-clear, blue-green water, the island has become one of the country's hottest vacation spots – just as popular for sunbathers as it is for adventure enthusiasts.
Known to the Maya as "Ah-cuzamil" ("land of the swallows"), Cozumel was an important place of pilgrimage for worshippers of the sun gods. During the 17th to 19th centuries it served as a refuge for pirates and smugglers, including infamous characters like Henry Morgan and Long John Silver. These days, the pirates and pilgrims have been replaced by a new type of sun worshipper: the many tourists drawn here for the best all-inclusive resorts in Cozumel and multitude of things to do by the sea.
To ensure you get the very best from your visit to this beautiful tropical island, refer to our list of the top tourist attractions and things to do in Cozumel.
See also: Where to Stay in Cozumel
1. Dive Palancar Reef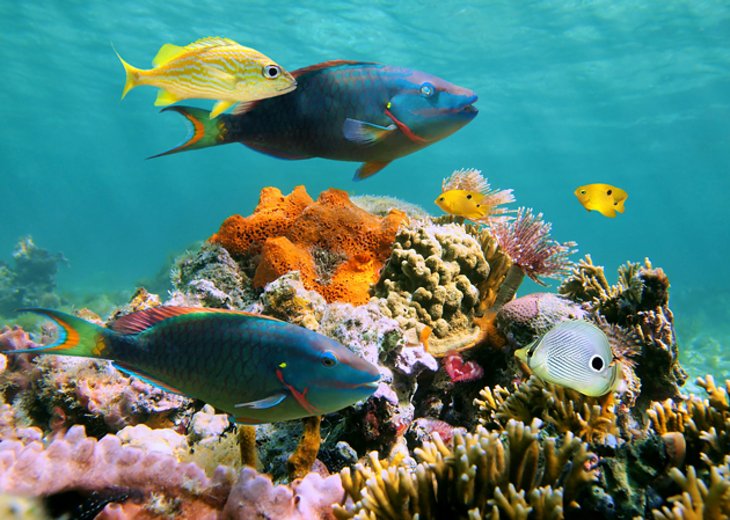 Thanks to conservation efforts, marine life in the waters around Cozumel has bounced back after decades of overfishing. Nowadays, the onus is on observing fish in their natural habitat rather than catching them. The island is now extremely popular as a destination for snorkelers and scuba divers, who are spoilt for choice when it comes to choosing which lovely reef to explore.
One of the best spots to dive is the Palancar Reef, rising from depths of up to 80 meters to shallows just beneath the surface of the sea at the southwest end of the island. A popular dive includes a large bronze figure of Christ placed some 17 meters underwater.
Other good diving spots are on the San Francisco, Paraíso, Columbia, and Maracaibo reefs, as well as the Santa Rosa Wall. And pretty much wherever you dive, you're certain to see such exotic species as angelfish, nurse sharks, sunfish, and sea turtles.
One of the best ways to explore the reefs is by joining a Cozumel Snorkeling Tour of Palancar, Columbia, and Cielo reefs. This fun, half-day, guided adventure includes travel aboard a glass-bottom boat to the National Marine Park and snorkeling at El Cielo, famous for its sandy bottom and countless sea stars, as well as Palancar Reef with colorful coral. Included with your three-reef trip are complimentary beverages, plus a choice of morning or afternoon departures.
2. Bask on Cozumel's Beaches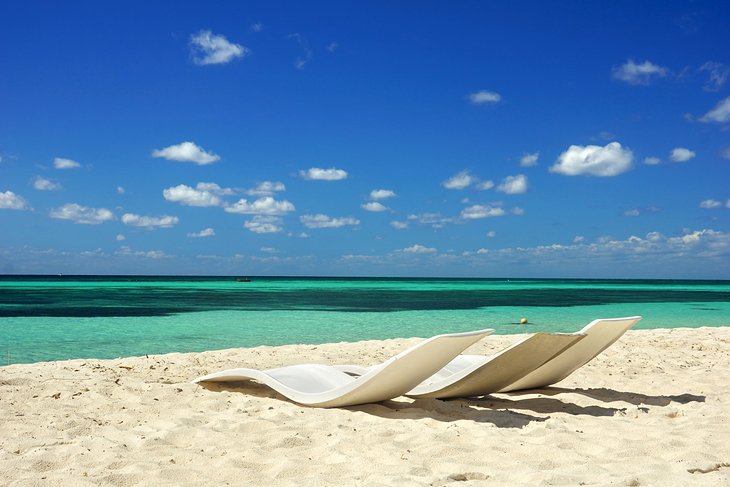 Cozumel has some very lovely beaches, fluffy with magnificent powdery white sand, a by-product of the numerous coral reefs surrounding the island. Among the most popular and attractive of Cozumel's beaches are Playa San Juan and Playa Santa Pilar in the northwest corner of the island, and Playa San Francisco, Playa Santa Rosa, and Playa Palancar to the southwest.
Of note on the east side, which opens to the Caribbean Sea, are Playa Encantada, Playa Hanan, Punta Morena, Playa Chen Río, and Playa Chiqueros.
Also worth a visit is Playa Mia Grand Beach Park, a popular spot for snorkeling due to its easy access to the coral reefs at El Cielo.
3. Explore San Miguel de Cozumel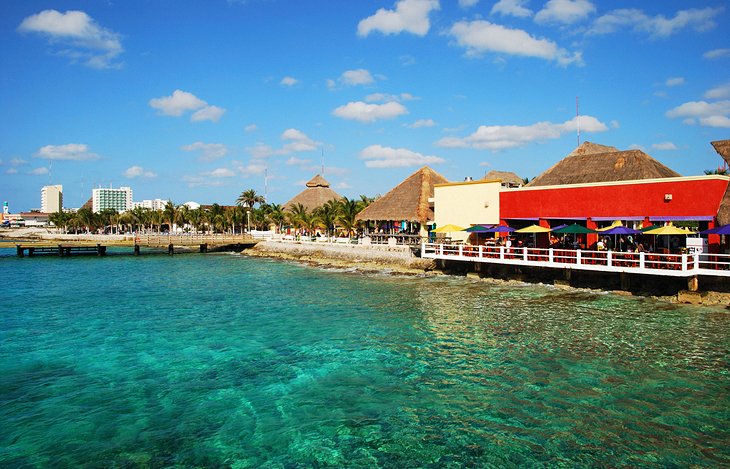 On the northwest side of Cozumel, San Miguel de Cozumel is the island's capital and offers many interesting distractions. In addition to being a tourist hub, it's also a busy port. Many ferries depart regularly to the mainland–particularly to Cancún and Playa del Carmen–and the port also hosts cruise ships as they ply the sparkling waters of the Caribbean Sea (be sure to check out the interesting Coral Reefs Monument located near here). The town also boasts a major international airport.
Another highlight is the interesting Island Museum (Museo de la Isla) with its many exhibits dealing with local geography, history, and the abundant marine life. It's also a fun city to simply stroll around, boasting great dining, as well as a chance to get in some shopping, whether for souvenirs, local crafts, or luxury items such as jewelry.
4. Get Lost in Laguna Chankanaab & the National Marine Park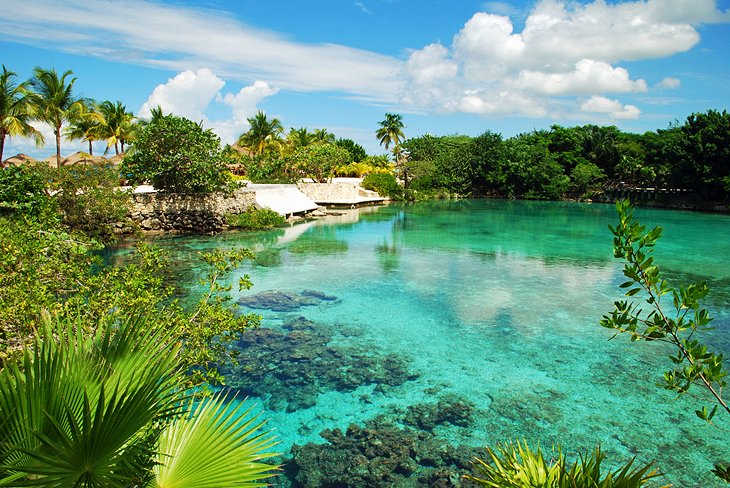 One of the most interesting natural attractions on Cozumel is Laguna Chankanaab, a small freshwater lake just six kilometers south of San Miguel de Cozumel in the National Marine Park. Cut off from the sea (apart from a number of underground channels), it's a popular place to visit thanks to its crystal-clear water and numerous colorful tropical fish, and is an enchanting place to swim, snorkel, and scuba dive.
The lagoon is now part of an adventure park surrounding it, called Chankanaab Beach Adventure Park, where guests can enjoy activities including a sea lion show, a dolphin swim experience, and a crocodile exhibition. Other fun things to do include ziplining and treetop climbing, as well as a visit to an authentic Mayan home to sample traditional foods.
5. Immerse Yourself in Cozumel's Mayan Heritage at San Gervasio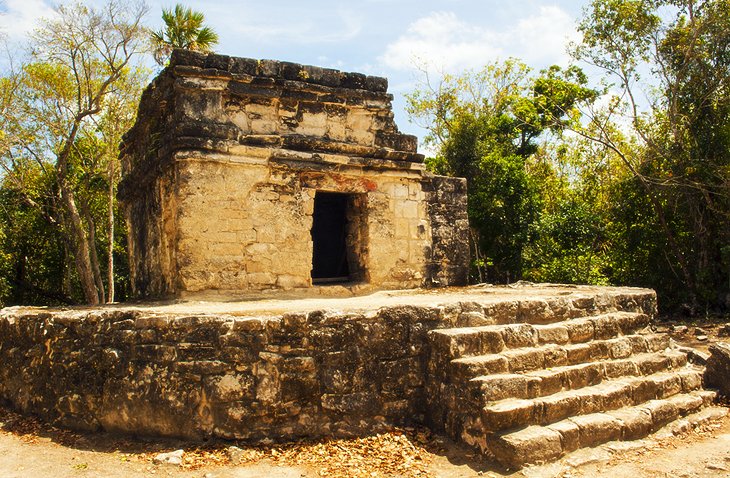 More than 30 Mayan sites have been found on Cozumel, some of them in beautiful locations such as dense jungle or perched above pristine beaches. By far the most important is that of San Gervasio, built in AD 800 and located 16 kilometers from San Miguel de Cozumel. Highlights of a visit include seeing the Temple of Ix-chel – the focal point of the island's religious life for centuries and a place of pilgrimage from across the Mayan empire.
Also of interest are the nearby ruins at Santa Rita, while a little farther away are the ruins of Santa Pilar and Castillo Real. The latter boasts Cozumel's largest Mayan structure. There are also Mayan remains in the southeast corner of the island at Buenavista and in the south at El Caracol.
Address: Carretera Transversal Kilómetro 7.5, Centro, 77600 Cozumel, QROO
6. Check Out the Museum of the Island of Cozumel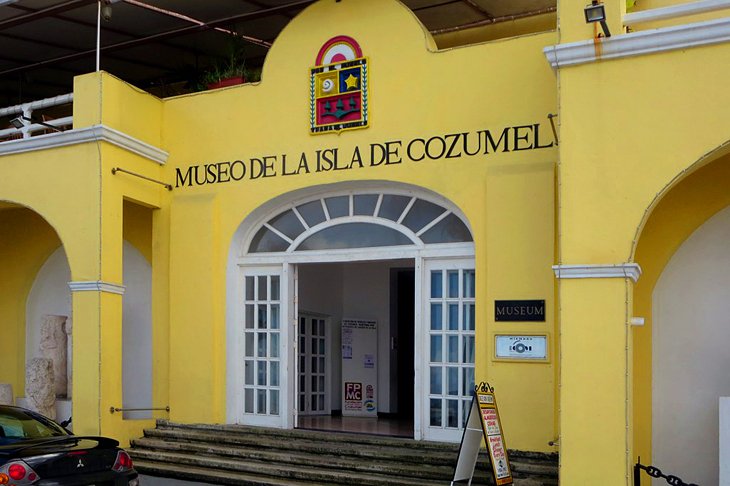 In the heart of San Miguel de Cozumel, the excellent Museum of the Island of Cozumel (Museo de la Isla de Cozumel) makes for a fun break from the beach. The museum offers a great deal of information related to the history of the island and its people, from its formation millions of years ago to its current status as one of the Caribbean's most visited tourist destinations.
In addition to its multi-media displays and permanent collections of ancient artifacts, the museum also hosts numerous temporary exhibits, including artwork from both international and local artists. Of particular interest is the exhibit dealing with marine life, as well as a mock-up of the traditional Mayan homes that were once common across the island (there's also an on-site restaurant).
Address: Avenida Rafael Melgar at Calle 4, Cozumel 77600
7. Explore Punta Sur Eco Beach Park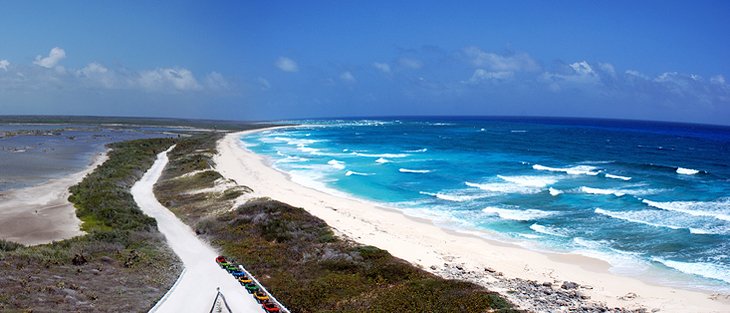 A fun place to explore the diversity of Cozumel's coastline and experience its flora and fauna, the Punta Sur Eco Beach Park is the largest eco park on the island. Located at the southern tip of the island, Punta Sur provides plenty of great swimming and beach fun, as well as a chance to enjoy some snorkeling, scuba diving, and kayaking. Part of the 240-plus-acre Parque Punta Sur, it's home to a diversity of beaches, reefs, and lagoons, as well as a forested area with plenty of walking trails.
Other highlights include an old lighthouse, the Celarain (Faro de Celarain), with its adjoining nautical museum, and an old Mayan temple called the Caracol (Tumba del Caracol). For wildlife lovers, a number of observation platforms are available for bird-watching.
Address: Cozumel, QRoo
8. Discover Mexico Park Cozumel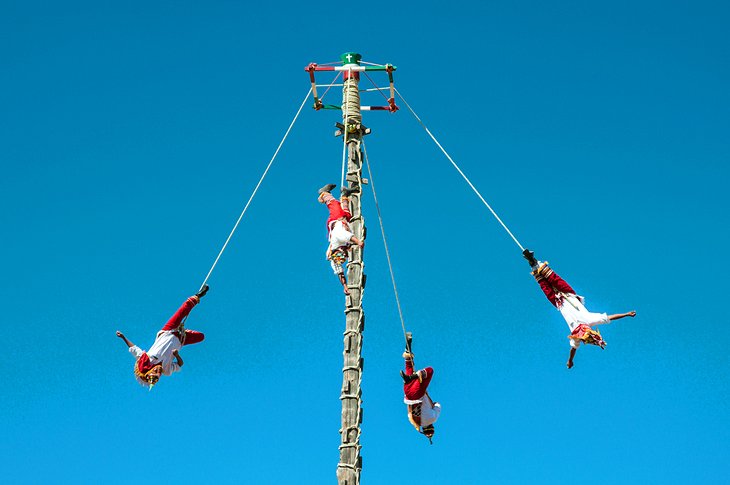 Particularly popular among cruise ship passengers during their Cozumel stopover, Discover Mexico Park Cozumel is one of the newest attractions on the island. In addition to providing an interesting overview of Mexico's many diverse cultures, highlights include miniature reconstructions of many of the country's most important archaeological sites and historic attractions.
Also of interest are the exhibits and multi-media shows showcasing traditional music, art, and food–including a chance to sample locally made chocolate–along with displays of traditional dances. A fascinating sight is the daring Danza de los Voladores (Dance of the Flyers) involving participants throwing themselves off a 30-meter-tall pole as they spin and twirl to the ground via ropes attached to their feet.
Address: Carretera Costera Sur Km 5.5, Zona Hotelera Nte., 77600 San Miguel de Cozumel, Quintana Roo
Official site: https://discovermexicopark.com
9. Stop at Stingray Beach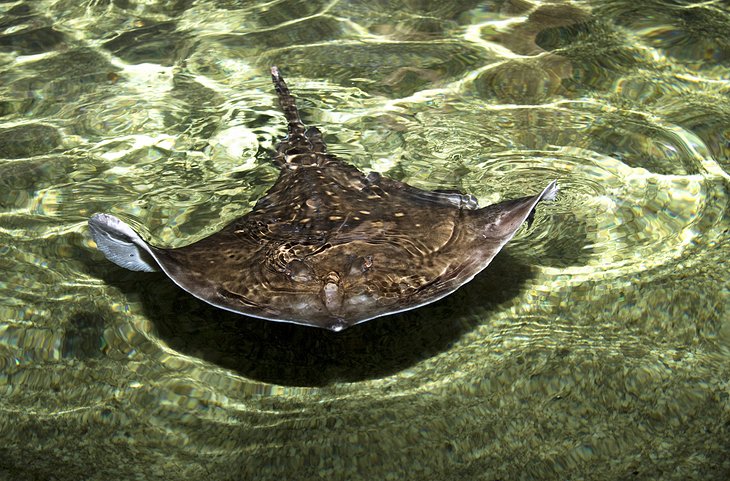 Thanks to its coral reefs and crystal clear waters, there's no shortage of fun wildlife encounters on Cozumel. One of the best is Stingray Beach, an attraction offering some up-close time with one of the most mysterious of marine creatures.
Highlights include a guided swim with stingrays in the facility's enclosed bays, where you'll learn many fascinating facts about these passive beasts, including a chance to feed and touch them. Afterwards, you can swim with them as they glide around you (admission includes all equipment and use of the beach).
Hot Tip: As with many of Cozumel's top tourist sites, the island's animal attractions get extremely busy when the cruises ships are in port–be sure to enquire about the less busy times when booking.
Address: Km 2.807 Carretera Costera Sur S/N, Centro, 77660 Cozumel, QROO
Official site: www.stingraybeach.com
10. Climb Celarain: Cozumel's Lighthouse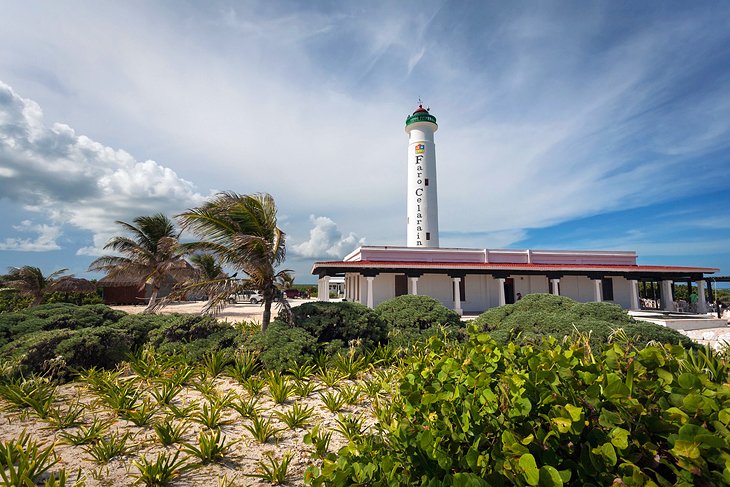 The best known of Cozumel's lighthouses is Celarain (Faro de Celarain), 18 miles south of the capital of San Miguel. Built in 1901 and recently fully restored with the addition of an interesting maritime museum in the old lighthouse keeper's home, the lighthouse is perched at the southernmost tip of the island in the nature reserve known as Parque Punta Sur and is worth the visit and the climb of its 134 steps for its wonderful views over the Caribbean Sea. It's a fun little excursion and perfect for those looking for something that is typically not swamped with the cruise crowds.
Address: Costera Sur Highway, Km 27, Cozumel, QR 77600
11. Enjoy the Dolphin Experiences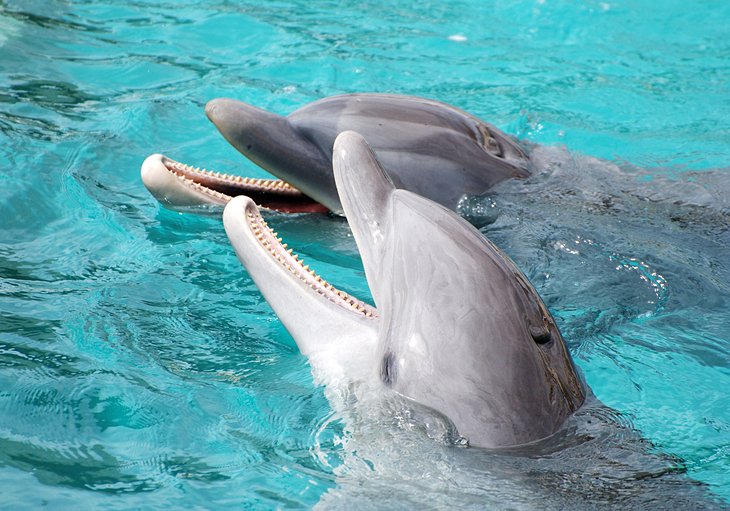 If you're looking for a fun water-based activity, Cozumel has a number of popular dolphin experiences worth considering.
One of the best on the island can be enjoyed at Dolphinaris Cozumel, which offers an exciting program of dolphin swims. Packages should be booked in advance (remember, these places are popular with cruise ship vacationers, too) and are suitable for families traveling with kids, as the waters are shallow. The experience includes up-close encounters with these remarkable creatures, as well as use of on-site facilities including restaurants, change rooms, and souvenir shops. ,
Another top attraction on the island is Dolphin Discovery Cozumel. Situated in Chankanaab National Park, the location itself is stunningly beautiful and, with its reefs, makes for an excellent place to linger and try your hand at some snorkeling or diving. A variety of dolphin experiences are offered, including some with swimming fun as they tow you through the water. Other creatures you'll meet here include manatees and sea lions. As with the Dolpinaris experience, be sure to plan ahead to avoid disappointment.
12. Dive the Depths on a Submarine Tour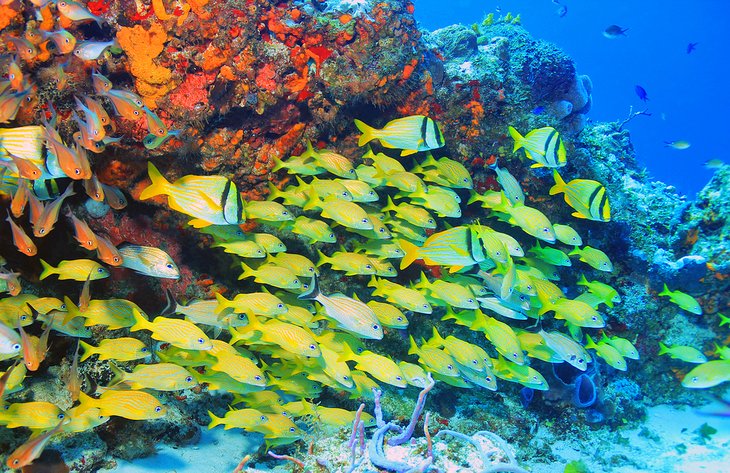 Take a trip deep under the surface of the translucent waters. WIth this Atlantis Submarine Expedition in Cozumel, travelers climb aboard a real-life, state-of-the-art submarine.
The vessel plunges to depths of 30 meters, where a world of marine life is waiting within the protected park, Chankanaab. This is a great tour for travelers who aren't PADI-certified, but still want to see the miraculous creatures that live on the ocean floor. It's also great for divers who want to stay dry that day.
Feast your eyes on swirls of tropical fish and coral as your onboard guide tells you about what you see. The dive lasts about 45 minutes.
Address: Chankanab Km 4, Sur, Zona Hotelera Nte., 77600 San Miguel de Cozumel, Q.R., Mexico
Tips and Tours: How to Make the Most of Your Visit to Cozumel
Explore Cozumel's Wild Side: For a truly memorable Cozumel vacation, why not add a fun tour to your Mexico itinerary? A great option is a private Cozumel Jeep

excursion

, which includes lunch, snorkeling, and plenty of great snapshots and selfies. Highlights of this day-long adventure include having your own Jeep to follow a pre-planned route (you decide what to see along the way) taking in some of the best attractions on the island, including Mayan ruins, snorkeling, and a great lunch. Other options include horseback riding, a jungle drive, or jet skiing (you can make your choices when booking). Hotel or cruise terminal pickup and drop-off is included.
Sea, Sun, Sailing, Snorkeling: Those just wanting to dip their toes, as it were, in a Caribbean Sea experience should consider a fun combined Cozumel snorkeling

tour

. This half-day tour includes a fun sail to the spectacular reefs and waters of Palancar, Columbia, and the famous El Cielo reef. Included are snacks and beverages, along with snorkeling gear and plenty of fun.
Where to Stay in Cozumel for Sightseeing
To help you get the most out of your time in this beautiful region of Mexico, we recommend you look into booking a stay at these highly-rated hotels and beachfront resorts in Cozumel with easy access to the best diving and snorkeling spots and other tropical attractions.
Luxury Hotels:
A great choice for those seeking a luxury beachfront hotel, the elegant Cozumel

Palace

offers all-inclusive rates, an ocean-view infinity pool, a deluxe spa, along with great scuba diving and snorkeling opportunities.
For an adults-only romantic getaway, check into Secrets Aura

Cozumel

, featuring bright suites with balconies, room service, five restaurants, a fitness room, live entertainment, and kayaks.
A luxury all-inclusive experience can also be enjoyed at the Royal Level at Occidental

Cozumel

, which features spacious rooms and suites–some with kitchens, as well as dining and living rooms–and great amenities, including three swimming pools and tennis courts.
Mid-Range Hotels:
A favorite all-inclusive resort, The Explorean

Cozumel

features a great beachfront location, beautiful outdoor pool, and a full-service spa.
Another good choice is Villas Las

Anclas

, a three-star location featuring duplex villas with kitchenettes in a central location, outdoor barbecues, a swimming pool, and lush gardens.
The Coral Princess Golf & Dive

Resort

is another contender, and features pleasant rooms and suites with balconies, a great restaurant, spa, and water sports program.
Budget Hotels:
The Casita de Maya Boutique

Hotel

is a good choice of budget hotel with a friendly owner and colorful, Mexican-themed décor, close to Cozumel International Airport.
Another affordable hotel to consider is Hotel Villas El

Encanto

, a bright and quirky location offering good rooms with balconies, along with a number of larger units with kitchens.
Also worth considering is Casa Del Mar Cozumel Hotel & Dive

Resort

, a cheap all-inclusive hotel with good rooms and suites, a beach, and tennis courts, plus a game room.
More Related Articles on PlanetWare.com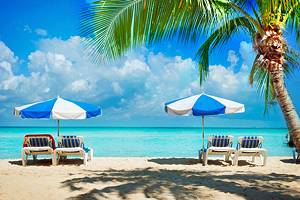 Close to Cozumel: From Cozumel, it's possible to catch a ferry to the mainland destination of Cancún, popular for its magnificent beaches and luxury all-inclusive hotels. You can also visit the historic Mayan coastal fortress of Tulum, which boasts a lovely beach, and if you're feeling really adventurous, take the epic coastal day trip from Cancun to Tulum that also takes in lovely Playa del Carmen.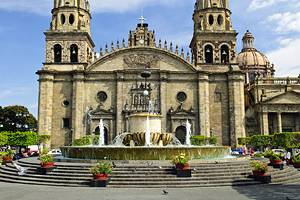 Big City Mexico: Mexico City offers no end of fun things to do, from museum hopping to shopping, as well as a variety of scenic day trips into the surrounding countryside. Also worth visiting are Guadalajara, the country's second biggest city and famous for its colonial architecture and fine, old churches. Monterrey is not without its charms, especially if you choose to explore the city's huge public square, the Macroplaza, and the Santa Lucia Riverwalk.