15 Top-Rated Attractions & Things to Do in Playa del Carmen
Playa del Carmen is, to put it simply, paradise. This jewel on the Mexican Caribbean is one of the most beautiful, energetic, colorful, and vibrant destinations in Mexico. Unlike other beach destinations, where the only activity is to soak up the rays, Playa del Carmen packs a punch in terms of entertainment and things to do.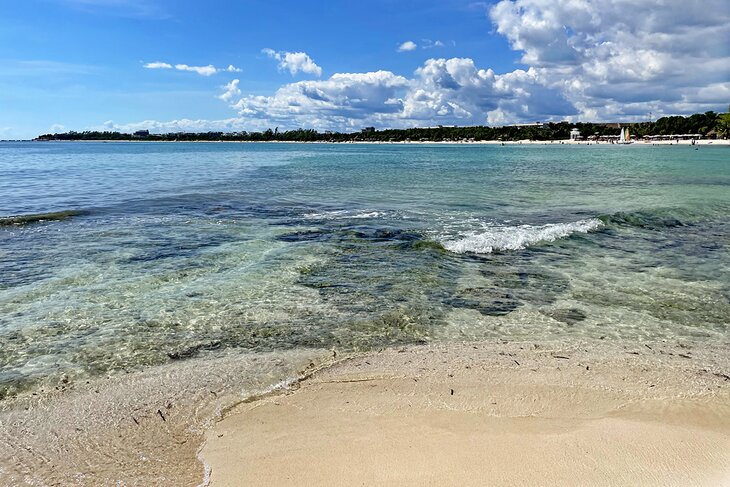 It's hard to imagine that less than two decades ago, Playa del Carmen was a sleepy fishing village, shrouded in jungle. Today this seaside town, about 30 minutes south of Cancun, is a full-blown destination all on its own, complete with dozens of hotels that range the budget spectrum, gorgeous beaches, high-end shopping, nighttime entertainment, and activities in nature.
There are many places to visit in the city, all of which could easily fill an itinerary, but we've narrowed it down with our list of the top things to do in Playa del Carmen.
1. La Quinta Avenida (5th Avenue)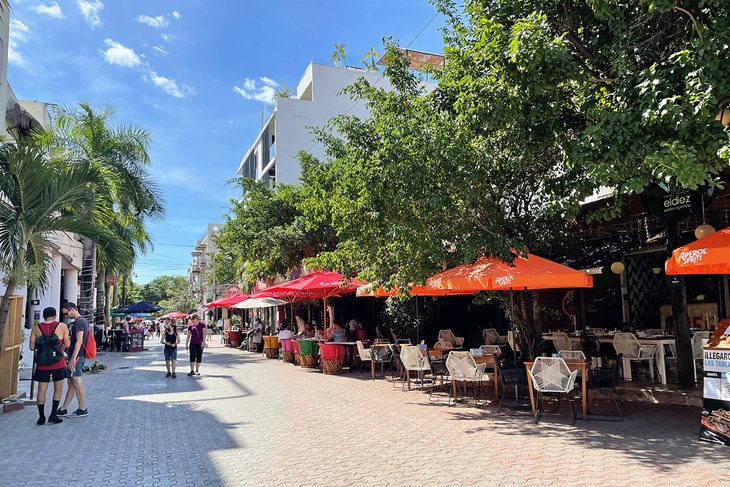 If you go to Playa del Carmen and skip La Quinta Avenida, did you even go to Playa? The main artery of this Caribbean gem is its frenetic, colorful, lively Fifth Avenue, which runs one avenue back from the beach.
The pedestrian thoroughfare is lined with shopping and restaurants, and hums with entertainment all day long until well after the sun goes down. It's easy to spend an entire day along the cobblestone street, whether you're grabbing a breakfast acai bowl at one of the many healthy cafés, scooting a block over to take a dip in the sea, or watching the many street performers who dust off their skills after dark.
La Quinta Avenida is certainly the number one attraction in Playa del Carmen, so keep in mind that during high season and on weekends, it gets very, very crowded.
2. Beach Clubs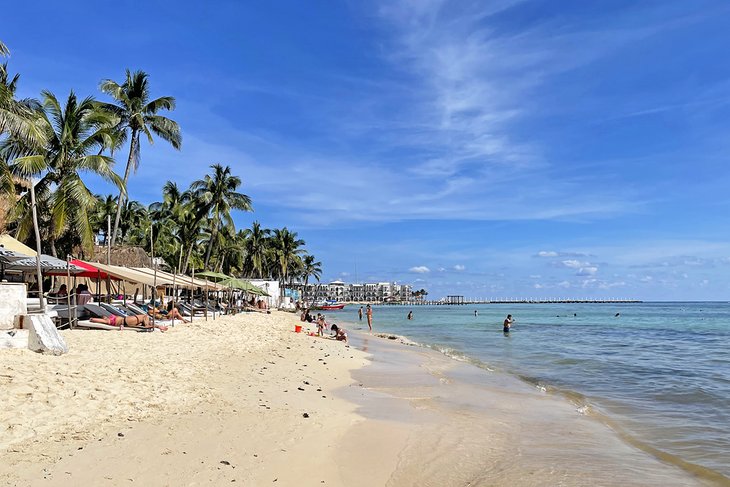 All of the beaches in Mexico are public, which has its ups and downs. On the plus side, that means there's never a beach that is off limits to both locals and tourists. On the down side, that means that beaches can be swarming – especially in Playa del Carmen.
One way to beat the crowds is to buy a day pass to a beach club. That gets you access to a lounge chair or day bed, and usually a credit to use towards food.
Playa del Carmen has some beautiful beaches, being right on the Caribbean Sea, so if you want to maximize your time it may be worth investing an afternoon in a beach club like Lido Beach Club, Mamita's Beach Club, or Kool Beach Club.
3. Rooftop Pools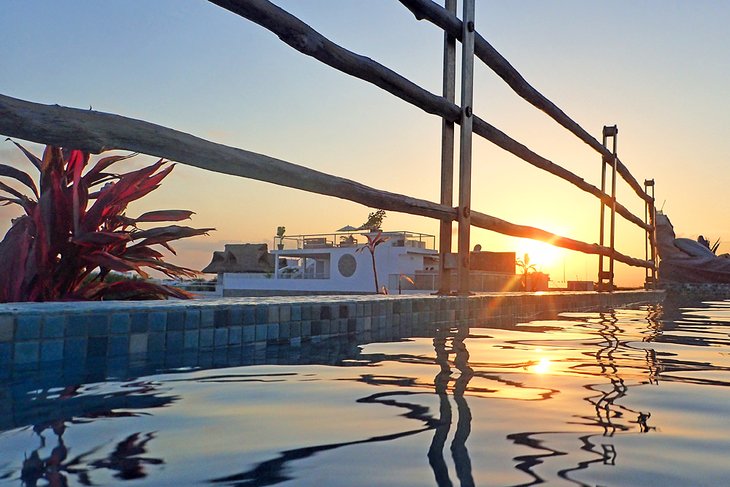 Perhaps the pool is more your scene. Fortunately, Playa del Carmen has some of the most beautiful rooftop hotel pools in Mexico. You don't have to be a guest to visit - you can simply buy a day pass. The pool day passes work similarly to the beach clubs in that they guarantee admission, a chair, and credit for food.
Some of the best rooftop pools in town are at Be Playa, the Thompson Playa del Carmen, Ikonik The Carmen Hotel, The Fives Downtown Hotel & Residences, and The Yucatan Playa del Carmen All-Inclusive Resort, Tapestry by Hilton.
4. Scuba Diving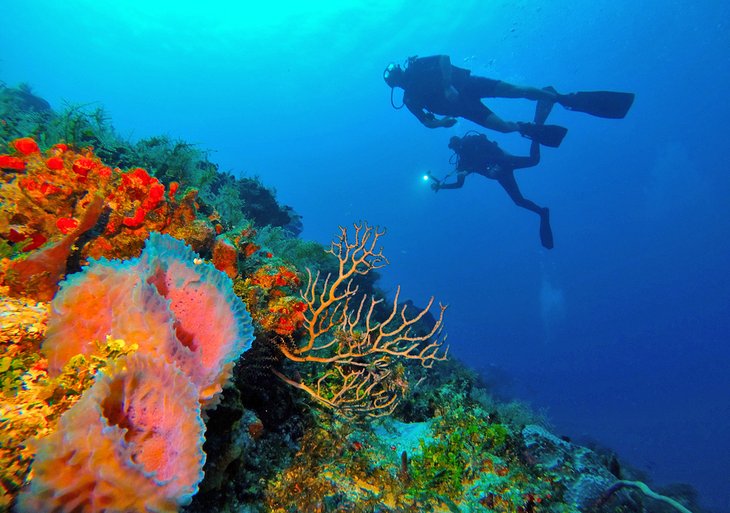 Did you know that Playa del Carmen is near one of the largest barrier reef systems in the world? The Mesoamerican Reef System stretches more than 600 miles from Isla Contoy, at the tip of the Yucatan Peninsula, all the way down to Honduras. As such, Playa del Carmen is one of the best places to visit if you're interested in scuba diving.
A few of the more popular reefs are Pared Verde Ledge and Tortugas, both near Playa del Carmen proper.
If you want to swim further afield, there are plenty of beautiful dive spots off the coast of Cozumel, which is an island just offshore from Playa del Carmen.
Playa is also a great spot to get PADI certified. There are many dive shops and schools in town, so travelers will have their pick of course options.
5. Nearby Beaches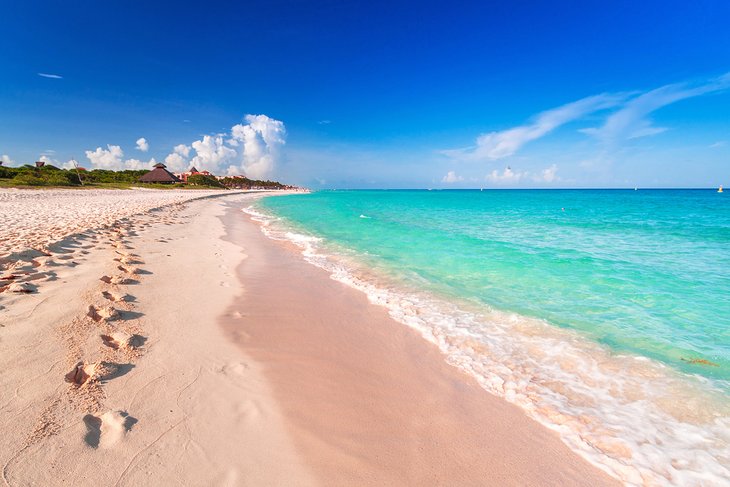 While you don't have to go very far in Playa del Carmen proper to find a beach, there are beaches that are a short drive away that provide a different, more tranquil atmosphere.
Just outside of Playa del Carmen downtown is the gated community, Playacar. While the community itself is private, the beach is public (as are all beaches in Mexico). A quick walk south from the ferry pier reveals wide swaths of powdery sand and far fewer tourists. Keep in mind that this stretch of beach is home to mostly resorts, so you'll have to bring your own refreshments and towels.
Xpu-Ha is another example. This beach is 20 miles south of Playa del Carmen, and unlike the coast directly north, Xpu-Ha is not teeming with vendors, loud music, or crowds. It's quiet, serene, and stunningly beautiful. If you're interested in adventure sports, the bay can get pretty windy, which makes it great for kitesurfing.
6. Theme Parks
Even if you're not a beach person, there is plenty to do inland, from culture parks and ziplining, to even a Cirque du Soleil show.
Grupo Experiencias is one of the largest, most beloved companies offering regional entertainment in this part of Mexico. Their iconic park, Xcaret, is a theme park dedicated to Mayan heritage and culture specific to this region of Mexico.
The park has more than 50 natural and cultural attractions that span different environments, like jungle, beaches, and underground rivers. There is a Butterfly Pavilion, a coral reef aquarium, and traditional Mayan performances scheduled throughout the day.
But there are other theme parks under the Xcaret umbrella, like Xenses, which has ziplining and lazy rivers, and Xel-Ha, a water-themed park. There are eight Grupo Experiencias theme parks near Playa del Carmen.
For visitors who book a room at the Hotel Xcaret Mexico, admission to all the parks is included.
Address: Xcaret Park Carretera Chetúmal Puerto Juárez Kilómetro 282, Solidaridad, 77710 Playa del Carmen
7. Rio Secreto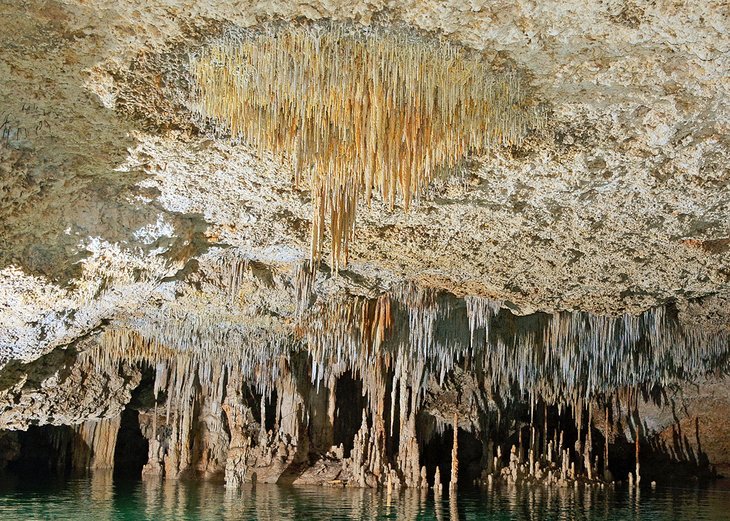 Did you know the entire Yucatan Peninsula is veined with hundreds of miles of underground rivers? The landmass on which Playa del Carmen and the surrounding areas sit is porous limestone and contains miles upon miles of cavernous underground passages.
The Mayan people, who have inhabited this area of Mexico for centuries, believed these passages and caves were entrances to the underworld. Today, many of them are open to the public as educational centers and adventure parks - and more are discovered each year.
One of the most popular in Playa del Carmen is Rio Secreto, a spectacular underground fantasy world that is straight out of a Sci-Fi film. Don a wetsuit and prepare yourself to be awed by one of the most impressive underground cave systems in the world. Step back thousands of years as you weave in and out of stalactites and stalagmites, swim through crystal-clear freshwater pools, and discover the entrance to the underworld.
Address: Carretera Federal Libre Chetumal- Puerto Juárez Ejido Sur, 77712 Playa del Carmen
8. Cenotes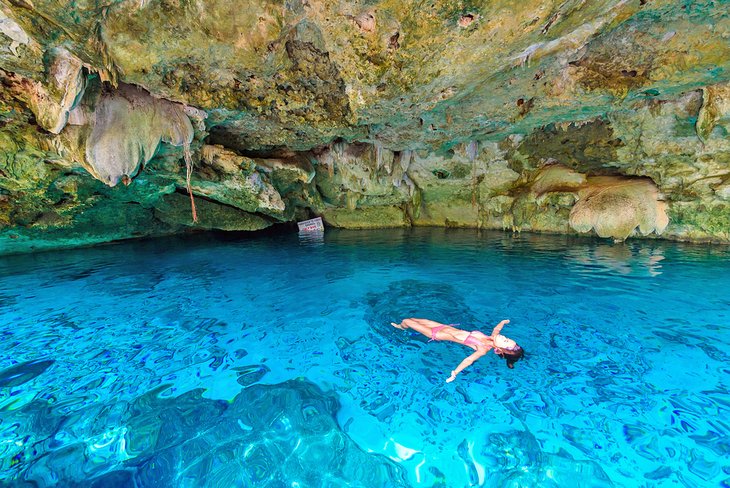 Speaking of the Mayan underworld, visitors don't have to go spelunking in order to enjoy the magical environment that lives underneath the Earth's surface. Many of these hundreds of miles of rivers have openings in their rocky ceilings, which open up to the natural light. These natural sinkholes are known as cenotes, and there are thousands of them across the Yucatan Peninsula.
They form from the collapsing of the limestone, which exposes the river to the sky — and they are mesmerizing. There are many cenotes that are open to the public, and visitors can spend the day swimming, snorkeling, or even scuba diving their depths to discover this seemingly endless water world.
There are dozens to choose from in and around Playa del Carmen, but a fan favorite continues to be Cenote Chaak Tun. This beautiful, natural environment is an underground paradise of crystal-clear water and prehistoric rock formations that look absolutely otherworldly when bathed in the beam of natural sunlight that trickles in from above. Be prepared for spectacular colors and the chance to simply be in nature.
Address: Av. Juárez prolongación km 4.7, Ejidal, 77723 Playa del Carmen
9. Mayan Ruins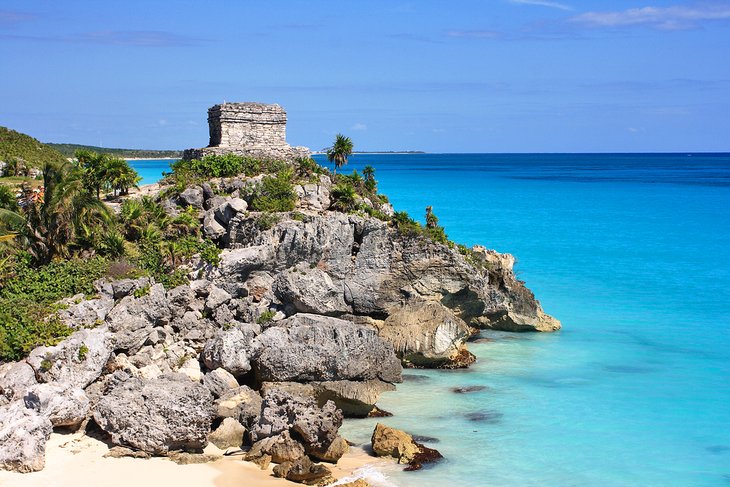 You may have heard of Chichen Itza, a brilliantly designed Mayan city complex, and one of the Seven Wonders of the World, but did you know there are dozens of other Mayan ruin sites near Playa del Carmen and in the Yucatan Peninsula? While visiting Chichen Itza is amazing, it's a solid three-hour drive from Playa del Carmen. Instead, why not check out two other phenomenal archaeological sites that make for perfect half-day trips?
The first is Tulum, a port city on a cliff overlooking the electric-blue water. Most people have heard of Tulum for the boho, chic beach town known for its boutique luxury hotels and fabulous restaurants. But the real claim to fame is the archaeological site. These ruins date back to around the year 564 C.E., or so says the earliest documentation. Today, they are the most iconic buildings on this coast of Mexico.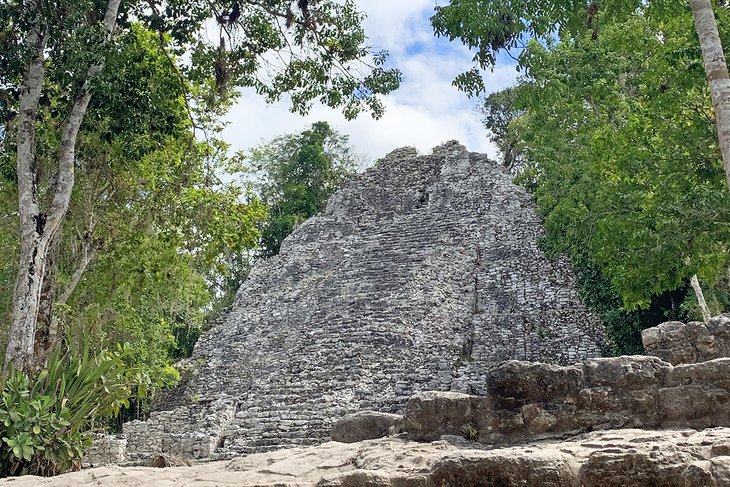 Farther inland, you'll find Coba, another Mayan city and one that was relatively unknown until recently. One of the largest archaeological sites in this part of Mexico, Coba was established around 600 C.E. and consists of several buildings divided by a number of lakes. It is known for its series of limestone roadways, some of which run for more than 50 miles.
The most famous structures at Coba are the Castillo Pyramid and the Nohoch Mul Pyramid. Coba is one of the only sites remaining in Mexico where you can still climb the temple stairways.
10. Cooking Class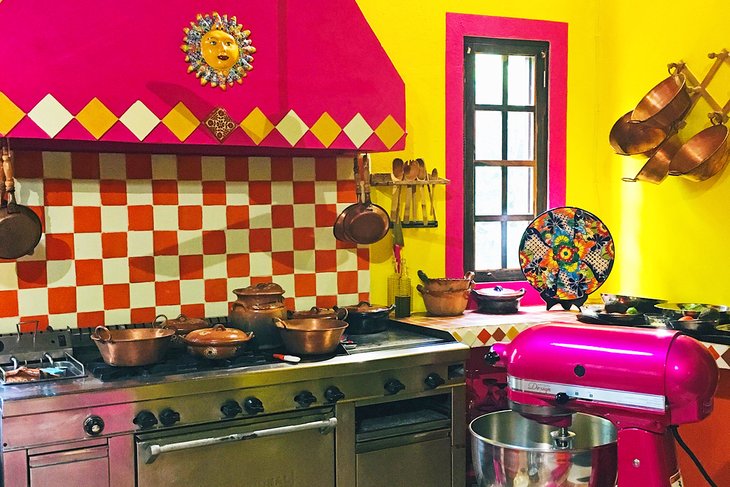 Eating Mexican food while on vacation in Mexico is one thing, but actually cooking it yourself can elevate the experience and appreciation to a whole new level. Cuisine across Mexico is so diverse, and Playa del Carmen has some of the most unique styles in the country. It's definitely worth it to spend the afternoon learning the centuries-old, passed-down secrets of cooking in this part of Mexico.
Mexico Lindo Cooking, helmed by Mexico native chef Alejandra Kauachi, is not just a cooking class, it's a Mexico experience. Her cooking school is just outside Playa del Carmen, tucked in the jungle, and pops into view in bursts of pink and yellow.
Guests who sign up for a cooking class strap in for an immersive experience, learning about the history of Mexican recipes, watching Chef Alejandra demonstrate, and then actually preparing food themselves. A beautiful lunch is served on traditional Mexican pottery, and the experience is that much sweeter knowing the menu was a collaborative effort.
Address: Carretera Ruta de los Cenotes Km. 6.2, 77580 Puerto Morelos
11. Sea Turtles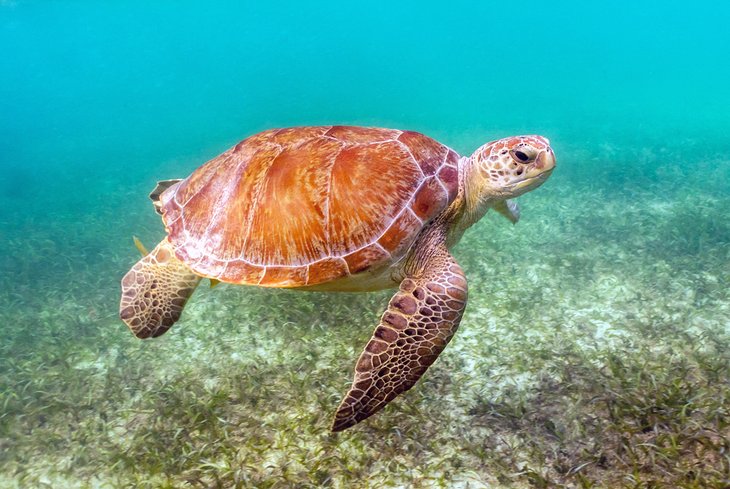 For many people, swimming with sea turtles is a bucket-list moment. If it's on yours, get ready to cross it off in Playa del Carmen.
About half an hour south of the city is Akumal, a sleepy beach village, home to shallow waters that span every hue of blue and green. Here is where travelers will find three different types of sea turtles: Green, Hawksbill, and Loggerhead. The best part is, you can do it for free.
Sea turtles are easy to find in Akumal Bay. Visitors can rent snorkels, fins, and masks right in Akumal. The Akumal Dive Center, for example, rents all the equipment.
12. Tacos at El Fogon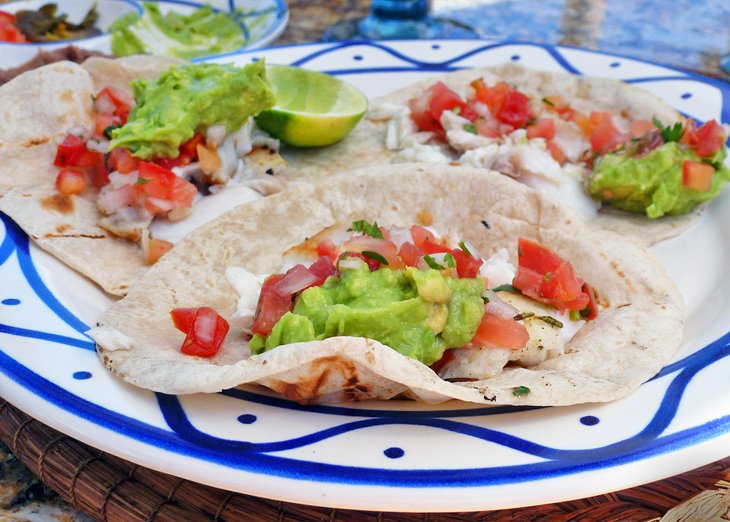 The line may seem off-putting, but it's entirely worth the wait for a meal at El Fogon. With a few locations throughout town, El Fogon is an iconic taco joint known for its succulent and classic tacos.
The tacos are topped with sweet and juicy chunks of pineapple. Order "con todo" to garnish with cilantro and chopped onion. You can even add cheese to your tacos, if that's what you're in the mood for.
Other popular menu items are quesadillas and a side of grilled green onions.
Note: If you don't feel like enduring the wait, the tacos at Tacos El Ñero are a close contender.
13. Day Trip to Cozumel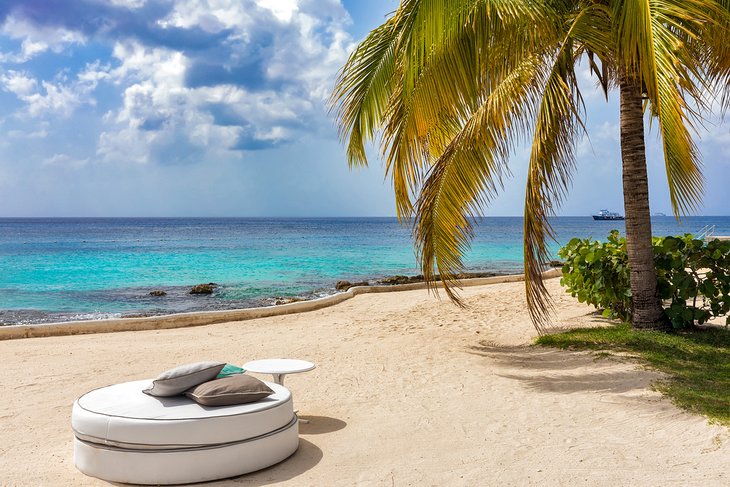 Even if you came for Playa del Carmen, it's easy (and worth it) to take a day trip over to the island of Cozumel. In fact, you can see the Cozumel skyline right from the shore of Playa del Carmen. The ferry pier is directly in town, and a 30-minute ride across the water puts you right in the heart of one of the most famous cruise ports in the world.
But it's the treasure beyond the cruise port that makes Cozumel so special. Hire a taxi, or rent a scooter, and make your way from the bustling downtown toward the eastern shore of the island, where visitors are rewarded with powdery beach after powdery beach, as well as a string of beach restaurants, where it's easy to grab a fresh plate of fish, a lounge chair, and an uninterrupted view out to sea.
14. Cirque du Soleil JOYÀ
Playa del Carmen is home to the first resident Cirque du Soleil show in Mexico. The JOYÀ experience is a feast for the senses and one of the most popular attractions in the Mexican Caribbean.
You can find the architectural jewel box of a theater located at the Vidanta Riviera Maya Resort, one of the luxury all-inclusive resorts near Playa del Carmen. Brace yourself for a night of electrifying entertainment, nature-defying stunts, phenomenal food, and an overall magical evening.
The story follows a rebellious teenager and her grandfather through an enchanted jungle, while simultaneously telling the story of the migration of the monarch butterfly. It is a show that explodes with color, fire, and mind-bending acrobatics. Part of the JOYÀ experience includes dinner, as well. It's certainly one of the most unique and vibrant things to do in Playa del Carmen.
Address: Carretera Federal, Cancun - Chetumal Km 48, 77710 Playa del Carmen, Q.R.
15. Aqua Nick
Families can get their Nickelodeon fix when they head to Playa del Carmen, as well. That's because Playa is home to one of the only Nickelodeon-themed water parks in the world: Aqua Nick.
This Riviera Maya water park is one of the biggest in Mexico, home to waterslides, both a lazy and adventure river, an activity pool, beach areas, and an area dedicated to smaller children.
In addition to the activities and attractions, guests will also have the opportunity to meet and greet their favorite characters, like SpongeBob Squarepants and PAW Patrol. The park even has restaurants, lockers, and private cabanas.
The waterpark is part of Karisma Hotels & Resorts, but travelers not staying on the property can still get a day pass for the family to enjoy all the aquatic, family-friendly adventures.
Address: Carretera Cancún - Tulum Km. 45 Riviera Maya Q.R MX Riviera Maya Estado de México MX, 77710 Cancún, Q.R.
Map of Attractions & Things to Do in Playa del Carmen