Nevada in Pictures: 20 Beautiful Places to Photograph
We may earn a commission from affiliate links ()
Nevada is a great destination for photographers, and the state offers many more subjects than the lights of Las Vegas. The western state is filled with some amazing national and state parks, with vast areas of extreme natural beauty.
Wildlife photographers may want to explore the area around Lake Tahoe, while nature photographers will have a field day at Red Rock Canyon, near Las Vegas. You may want to explore ancient cultures at one of the state's many museums, or spend the day exploring and photographing an old ghost town.
Of course the lights and neon of the Las Vegas Strip, along with its over-the-top architecture, remain great places to photograph as well.
1. Lake Tahoe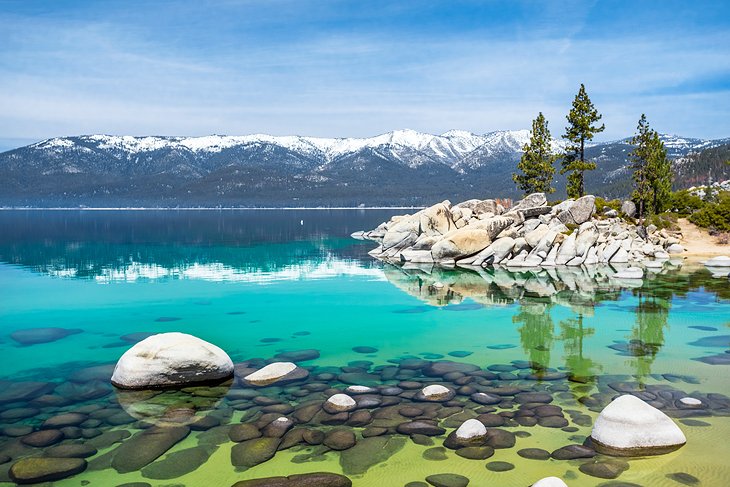 Lake Tahoe is a large freshwater lake, providing a seemingly endless array of environments and landscapes to photograph. It's just one of Nevada's beautiful lakes.
2. Red Rock Canyon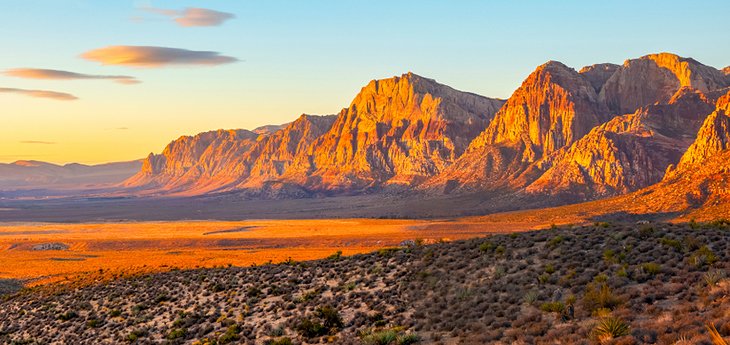 This striking natural landscape is filled with canyons and huge geologic formations. The area is easy to access by car, and the main places to photograph are located along a one-way, 13-mile scenic drive through the park. Off of this road are numerous hiking trails and lookouts. Red Rock Canyon is just minutes from the edge of Las Vegas.
3. Las Vegas Strip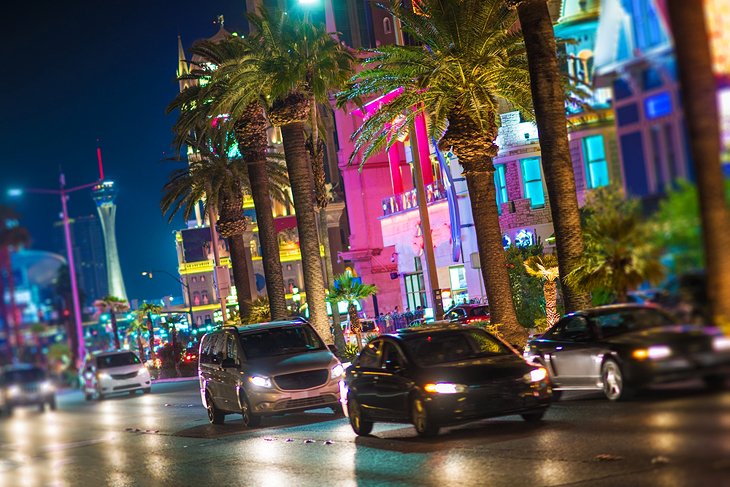 Even if you never set foot inside any of the Strip's entertainment venues, the neon and digital illuminations of Las Vegas Boulevard provide some truly spectacular images. Highlights include the light and fountain show at the Bellagio Las Vegas, as well as the Fremont Street Experience, an LED-covered canopy in downtown Las Vegas.
Consider a trip to the top of Vegas' Eiffel Tower at Paris Las Vegas. It's 46 stories up in the air and gives you a great vantage point to take photos. A trip to the top of the STRAT Hotel puts you over 1,000 feet in the air atop the tallest freestanding observation tower in the US.
Accommodation: Where to Stay in Las Vegas: Best Areas and Hotels
4. Valley of Fire State Park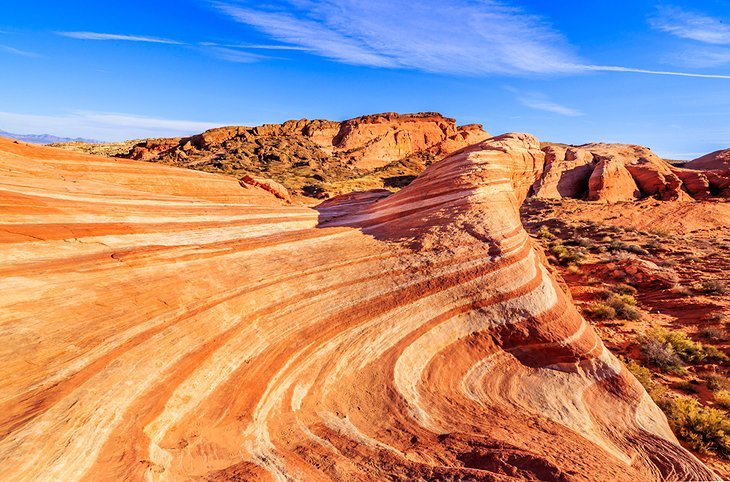 This state park is in Clark County, about an hour's drive from Las Vegas. The park is known for its petrified wood (prehistoric wood turned to stone), as well as sandstone canyons and visually striking geologic features. Many photogenic highlights are easily accessible by car. You can see the park on a day trip from Las Vegas but you may want to spend a few days exploring the hiking trails in Valley of Fire to really appreciate the area. The park also has a few campgrounds set among the beautiful rocks and scenery.
5. Hoover Dam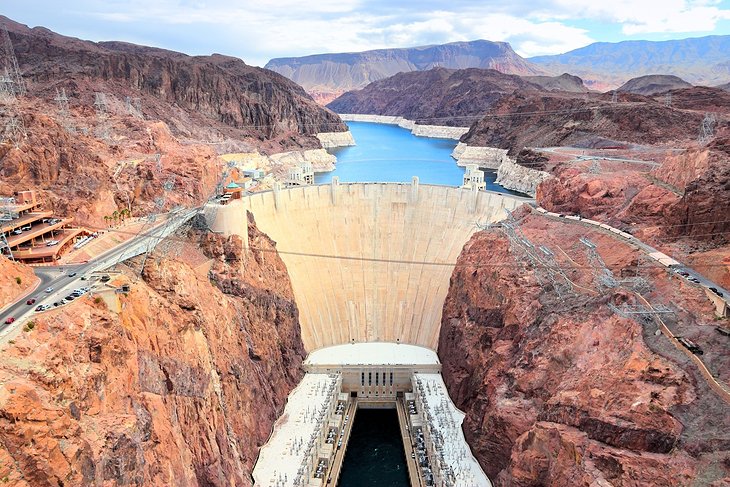 This man-made wonder is over 700 feet (213 meters) tall and a beautiful example of Depression-era architecture and man's ability to sometimes control nature. The dam is a great subject for photos, both from the top and from the areas on either side.
6. Lake Mead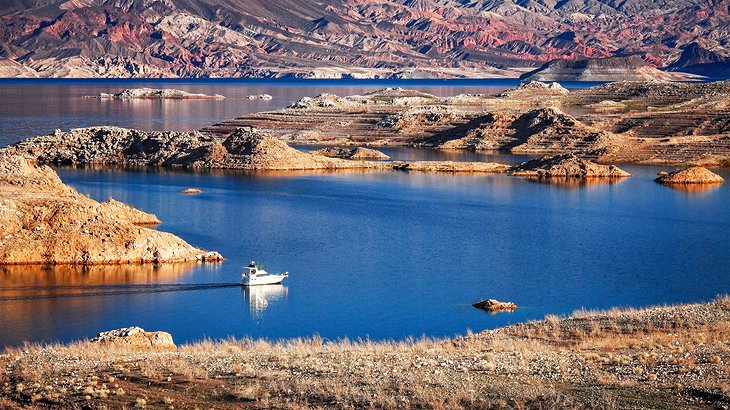 Lake Mead is the body of water created by the construction of Hoover Dam. It's a large recreation area, only about an hour from Las Vegas. It's a great place to photograph boats, water sports, and the beautiful natural landscape. The lake is in a desert environment surrounded by rugged cliffs. Like Red Rock Canyon and Valley of Fire, the area around Lake Mead also has some of the best hiking trails around Las Vegas.
7. Great Basin National Park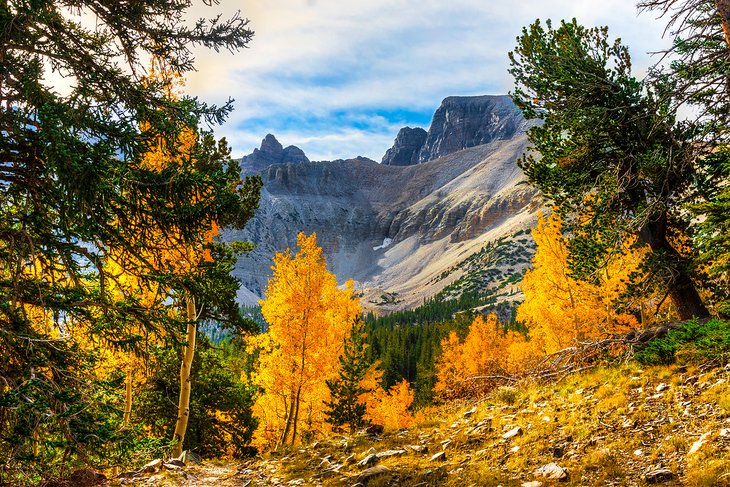 Great Basin is a vast park located in eastern Nevada near the Utah border. Photogenic highlights include the stalactites and stalagmites of the park's Lehman Caves, as well as the over 13,000-foot-tall Wheeler Peak.
8. The Neon Museum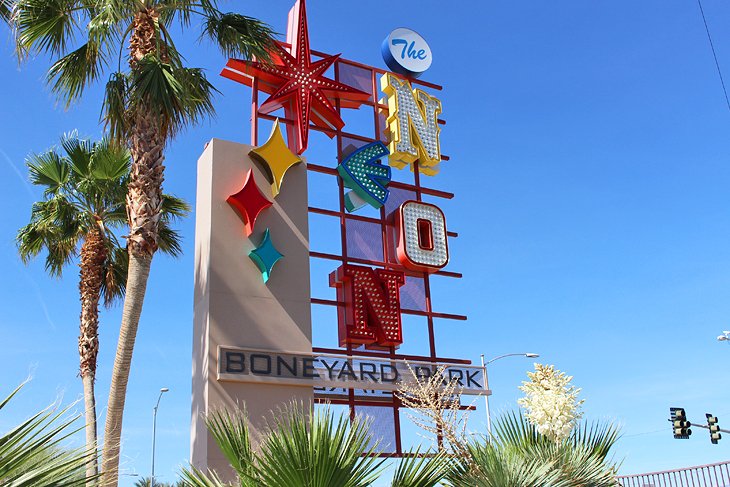 Much of today's Las Vegas signage is made up of digital billboards. In the past, colorful neon was the only way to create the enormous, illuminated signs and facades that lined the Strip. The city's Neon Museum is the best place to photograph Vegas history. One of the best places at the museum to get some great shots is the vast sign boneyard.
9. Delamar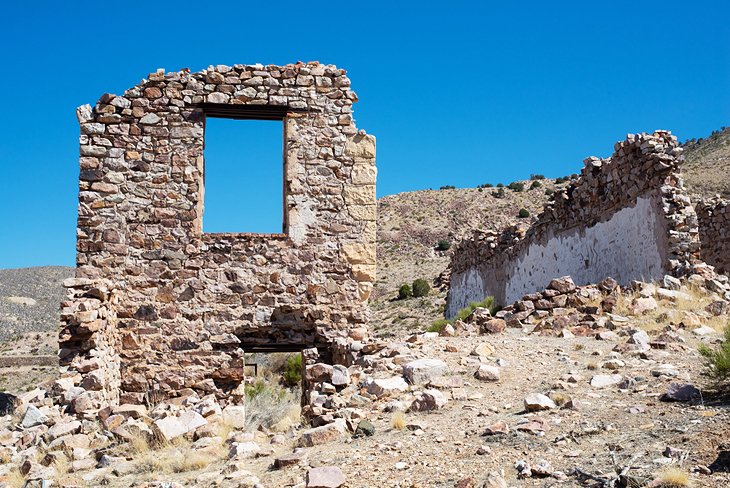 Ghost towns are great places to photograph, and with its rich mining history, Nevada has a lot of them. Delamar is a great one to visit, as it's filled with lots of structures. The town was the site of a gold rush in the late 19th century and was abandoned in the early 20th century. Delamar is about two and a half hours from Reno.
10. International Car Forest of the Last Church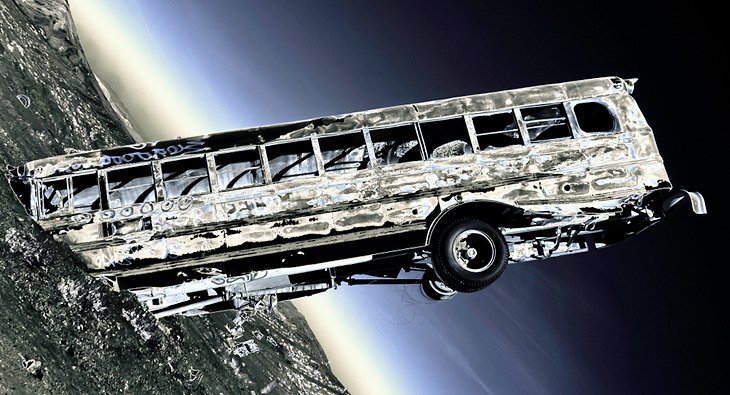 A unique pair of artists took 40 old cars and inserted most of them vertically, at angles, into the ground. Others are stacked on top of one another, and they're all covered with graffiti. The vertical cars create a surrealistic automotive Stonehenge in the middle of the Nevada desert. It's a great subject for photos. The site is about three hours north of Las Vegas in the town of Goldfield.
11. National Automobile Museum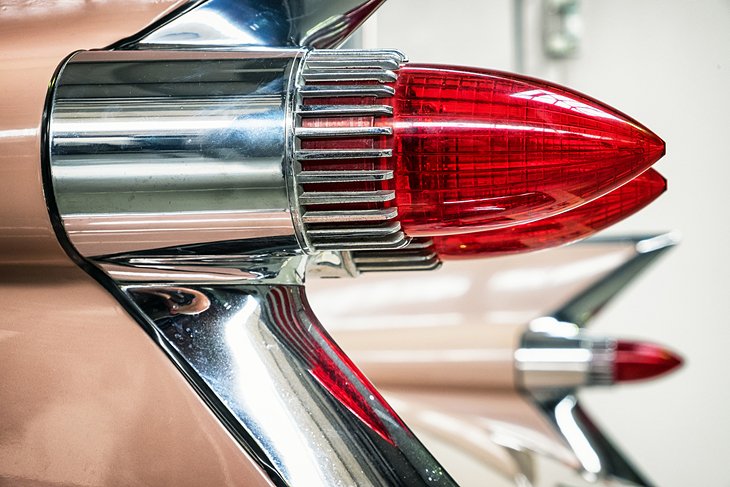 Located in downtown Reno, this museum has over 200 cars in its collection. It's a great place for automotive photography, and many of the cars are big, bold American cars from the 50s and 60s that make excellent subjects.
12. Lost City Museum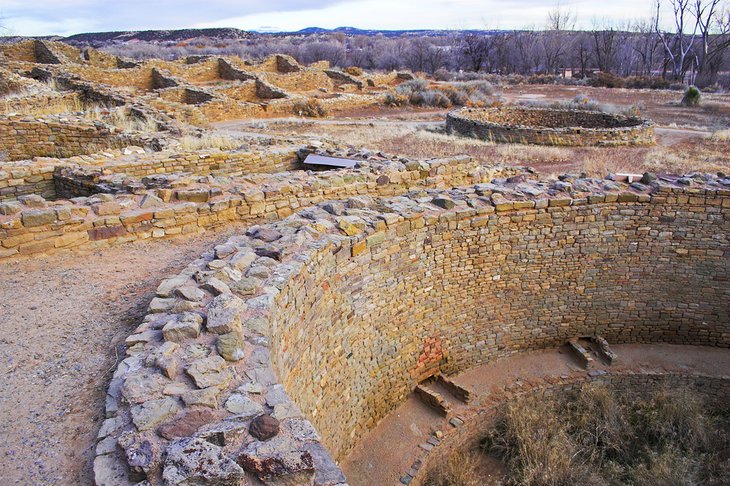 Nevada has a long history of ancient native cultures. The Lost City Museum showcases artifacts from these ancient cultures, as well as their homes. The museum shows items that would have been lost when Hoover Dam was constructed. The artifacts are interesting to photograph as is the recreated village. It's off the 15 freeway, just north of Lake Mead, in the town of Overton.
13. Route 50, the Loneliest Road in America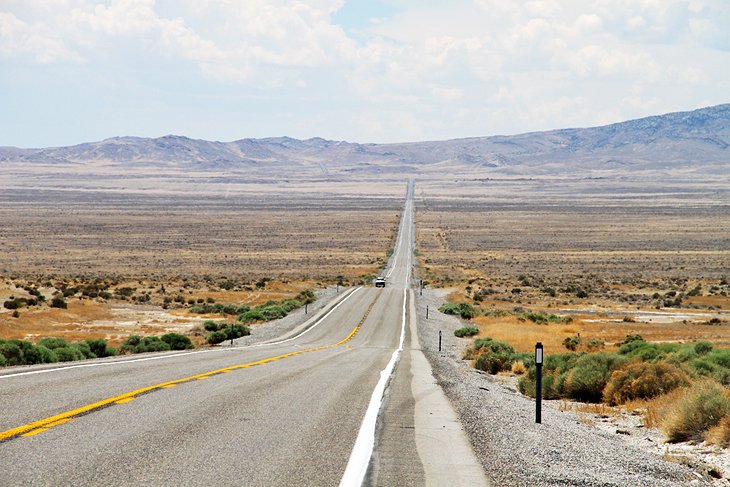 This almost totally straight, almost completely deserted 400 mile stretch of Route 50, bisecting the state in half horizontally, has been officially called the loneliest road in America. It's a great place for photographs, as the road has striking mountains and geology on either side and is topped with a deep blue sky and fluffy white clouds.
14. Pyramid Lake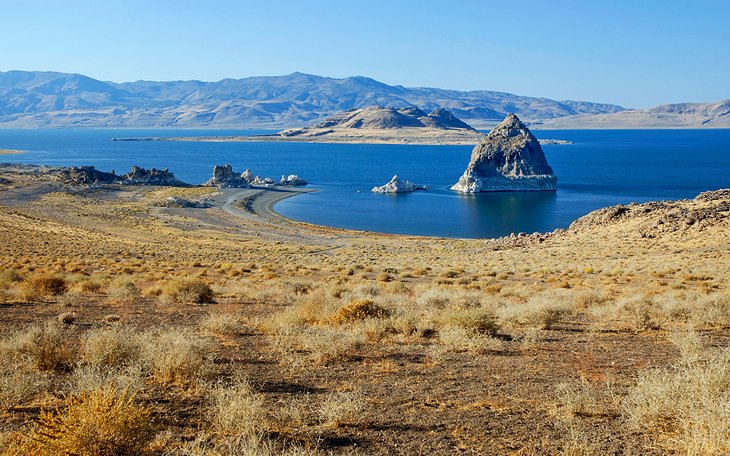 Pyramid Lake is a deep, alpine lake about an hour from downtown Reno. It's a great place for photography, as it gets its name from the huge, unique limestone pyramids that poke through the surface. The whole landscape is very unique, as the area has geologic remnants (limestone structures and formations) of the prehistoric sea that used to cover the region.
15. Mount Charleston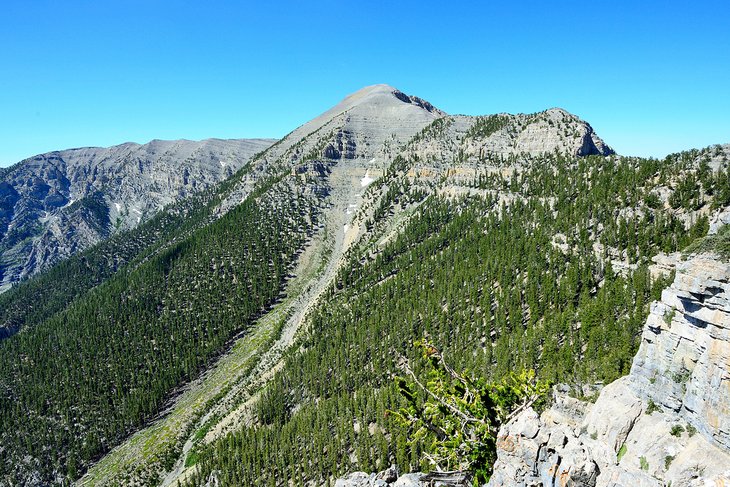 Mount Charleston and the surrounding Spring Mountain National Recreation Area is a beautiful place to photograph. The peak itself is almost 12,000 feet tall, and the area has spectacular views of the Las Vegas valley below. You also have an alpine environment complete with tall pine trees, and the mountain gets snow during the winter. You can drive to the Mount Charleston area from the strip in under an hour.
16. Cathedral Gorge State Park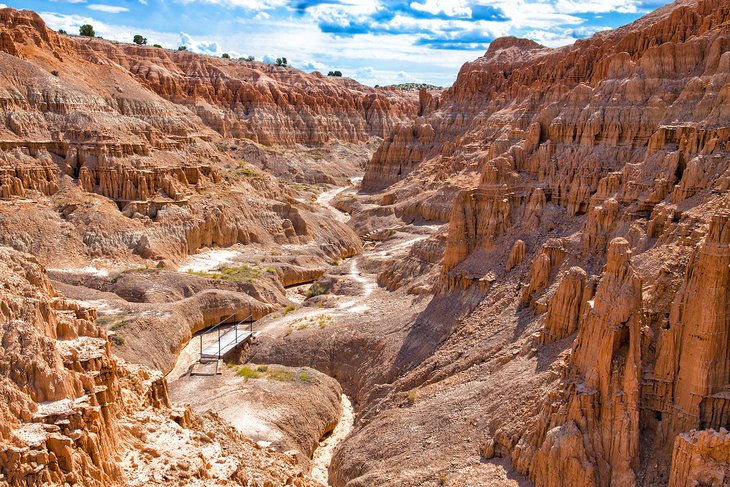 Another great place to photograph in Nevada is Cathedral Gorge State Park. It's near the Utah border, about 90 minutes from St. George. The geology here is striking; erosion has carved deep and dramatic patterns in the clay walls of canyons in a long, narrow valley.
17. Washoe Lake State Park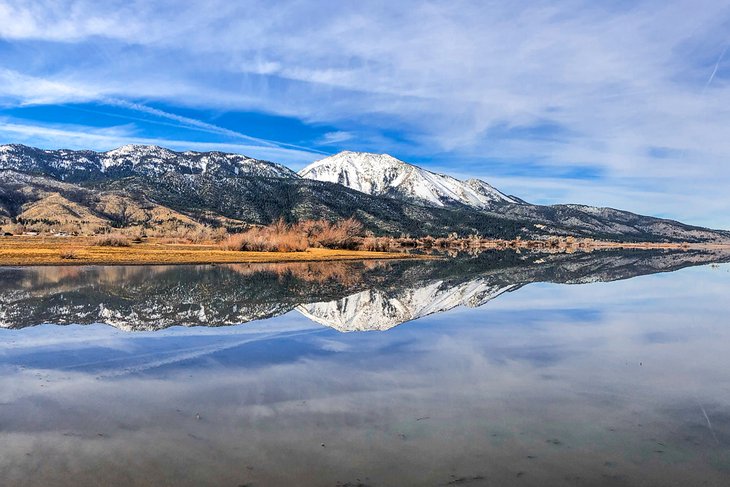 This state park in the Washoe Valley is close to Carson City and gives you some picture postcard perspectives on the Sierra Nevada Mountains. Washoe Lake is a haven for bird lovers and bird photographers. Spring or fall are the best times to visit. It snows a lot in the winter and some roads can be closed and the summer can be extremely hot.
18. Tonopah Stargazing Park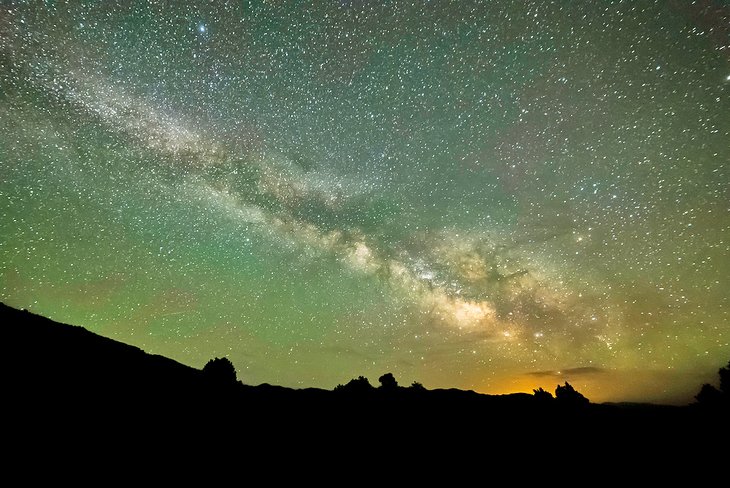 If you like to point your camera skyward and photograph the stars and night sky, a visit to the Tonopah Stargazing Park is a great destination. The lack of light and clear night sky makes this remote desert town one of the best places in the world to view and photograph stars. The town is in central Nevada, midway between Las Vegas and Reno.
19. Virginia City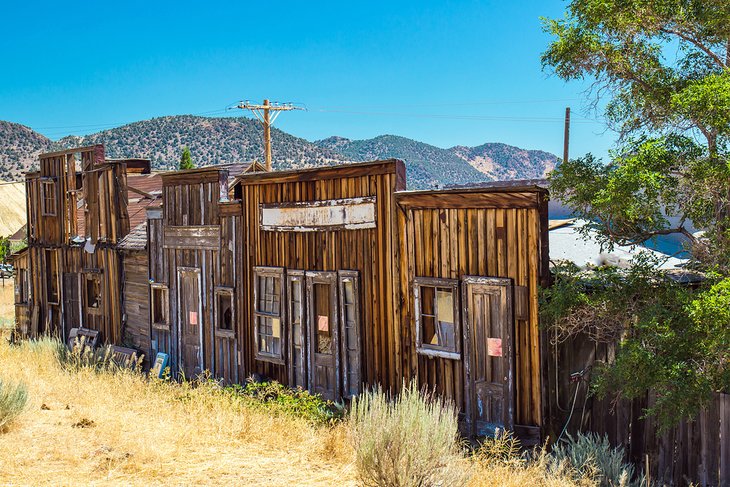 This old mining boom town has a cool group of Victorian Gold Rush-era buildings and a fun Wild West vibe. The Old West facades along C Street can create some memorable images. Virginia City is less than a 30-minute drive from Carson City and a little over an hour away from Reno.
20. Ash Meadows National Wildlife Refuge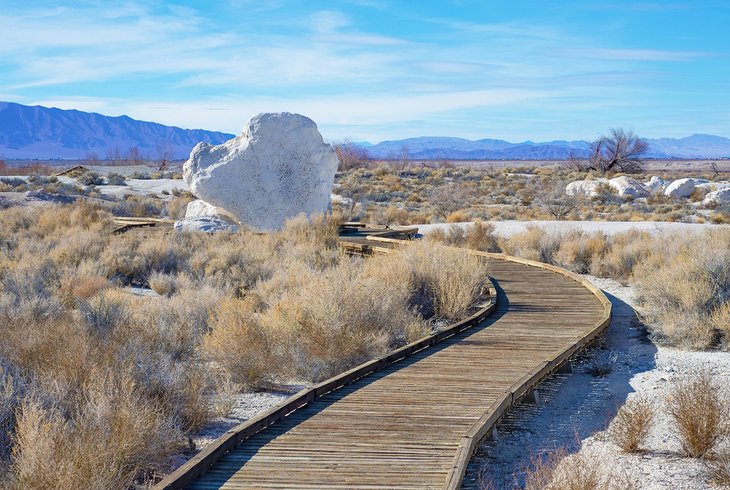 This is the place to come in Nevada to photograph birds and unique plants. It's about 90 miles west of Las Vegas, directly east of Death Valley National Park. It's a desert oasis, where several underground aquifers come to the surface. The water and lush vegetation attract all kinds of birds and animals.