11 Best Cheap Christmas Holiday Destinations
'Tis the season to hop a flight and send Santa a memo about where you're headed. Whether you're a traveling pair or a party of five, a Christmas vacation provides a different perspective to ringing in the New Year ahead, and it relieves that stress associated with endless holiday parties and festive dinners. If you choose the right destination, a cheap Christmas Holiday is easy to find and will leave a little extra padding in your wallet for the make-up gift you'll have to bring back to mom.
If you plan to go against tradition and celebrate the holidays, collecting air miles and one-of-a-kind memories, it's best to head out before December 24th, which is one of the most expensive days to travel.
All-inclusive resorts tend to book out over the holidays but sit empty in the days before. They offer better rates for guests who can arrive ahead of the rush and stay through the holidays. Check calendars for cheaper flight dates or for vacation packages to find the cheapest dates. Start your search well before you plan on heading out.
While the beaches of Mexico are one of your best bets for a cheap Christmas holiday, there are plenty of other vacay-worthy spots to suit a smaller budget at this time of year. From Prague to Split to Colombia, you're sure to find a spot that's perfect for your festive trip.
Skip out on the tidings but not the joy with our list of the best cheap Christmas holiday destinations.
Note: Some businesses may be temporarily closed due to recent global health and safety issues.
1. Riviera Maya, Mexico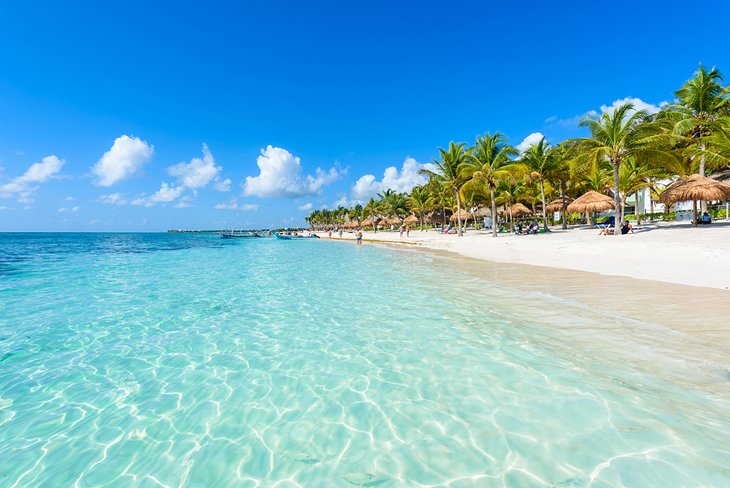 If you're looking for one of the best warm places to spend Christmas, head to the Riviera Maya. After flying into Cancun, a 40-minute drive brings you to a quieter region of the Yucatan Peninsula. Traditional hot spots for resorts and beaches along the this stretch are Playa del Carmen and Tulum.
Riviera Maya offers a slew of all-inclusive resorts to cut back on food costs, as well as access to water sports to keep busy bodies entertained. These are especially perfect for those traveling with kiddos in tow.
When you aren't playing in the sand or soaking up the sun, consider making the trek to Xcaret Park to float down their cavernous lazy river and learn about marine life. For an educational excursion, you can make a quick jaunt to Tulum to see ancient Mayan ruins first-hand.
Read More: Top-Rated Things to Do on the Mayan Riviera
2. Puerto Plata, Dominican Republic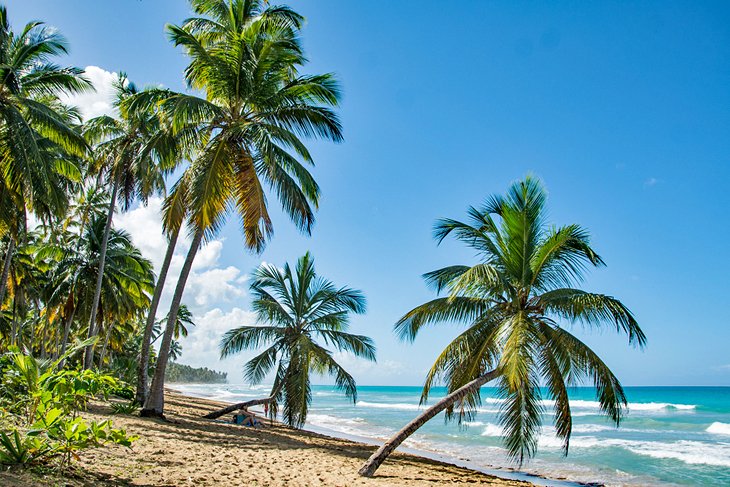 This Caribbean nation has a fascinating and diverse terrain. With sandy beaches, rainforests, and savannas, it's safe to say travelers will be amazed every which way they look. For a cheap Christmas vacation, the north coast's scenic Puerto Plata has all the makings of paradise.
Puerto Plata is known for it's beautiful resorts, many of which are all-inclusive and affordable, particularly compared to other Caribbean destinations.
From the expansive beachfront of Playa Dorada to a city center that dates to the 16th century, you and your loved ones will enjoy plenty of sun, and some history, too.
For those who live for a thrill or two, budget some time to visit the highly rated Ocean World Adventure Park, which makes it easy to lose track of the hours with waterslides, rides, and more.
Read More:
3. Prague, Czech Republic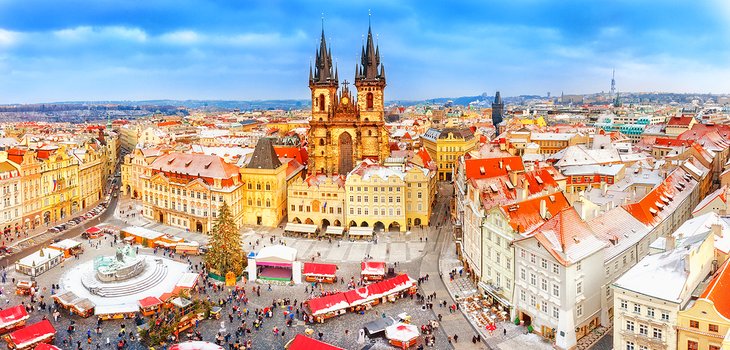 There's no doubt about it, Prague is a beauty. This once troubled capital of the Czech Republic (communism had its grips on the pretty city for years) is a true gem worth visiting at any time of year.
Those who choose to spend their Christmas holiday here will be thrilled not only by the magical festive lights and decorations, but also with the affordable prices for things like accommodation, food, and flights. Don't feel too special, Prague is one of the best cheap places to visit in Europe year-round.
In terms of the best things to do in Prague, top your list with a visit to the charming Old Town Square, its winding cobblestone streets made even more majestic with their festive attire. You can't miss the impressive 14th-century Charles Bridge, a highlight for photographers and romantics.
If you're lucky while gazing at the Astronomical Clock or staring in awe of the myriad of colorful buildings, you might even feel some snow trickle from the Eastern European December skies.
Accommodation: Where to Stay in Prague: Best Areas & Hotels
4. Chiang Mai, Thailand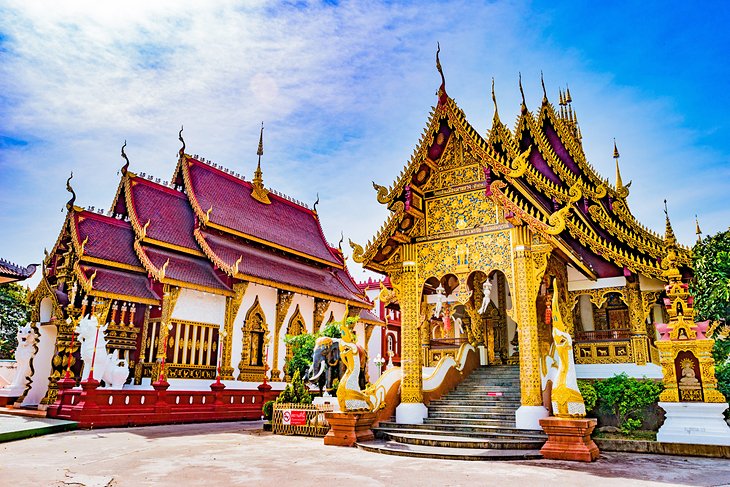 Though for many travelers venturing to Southeast Asia requires a lengthy-and sometimes pricey-flight, once the wheels hit the ground, your budget rests easy.
Instead of battling the crowds in Bangkok, head to Chiang Mai, the country's former capital in Northern Thailand. This vibrant city is a mecca for digital nomads, which could be beneficial for new-ish travelers who require some Western touches away from home.
Expect to dive into the rich culture of this destination, founded in 1296, which offers countless temples, hiking trails, food and craft markets, Ladyboy shows, and more. Best of all, you can simply call a tuk-tuk and get anywhere you want to go.
Accommodation: Top-Rated Places to Stay in Chiang Mai
5. Bali, Indonesia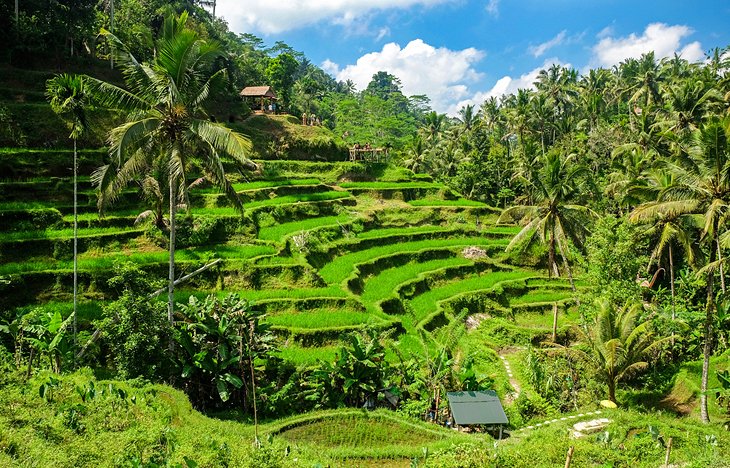 If you're seeking some much-needed stress relief after a difficult year, consider spending your time-off in Bali. This Indonesian island offers yoga retreats, hikes through the jungle, tours through rice paddies, walks through monkey and elephant sanctuaries, snorkeling adventures, boundless beaches for sunbathing or swimming in the Indian Ocean, and more.
Because Bali has become a must-see tourist destination for many people, there are plenty of options for lodging. You and your family can rent a house – often complete with a cleaning service and personal chef, or book your stay at a resort.
No matter where you choose to stay, rates tend to be budget-friendly, especially for larger groups. Not bad for a little slice of paradise!
Accommodation: Best Beach Resorts in Bali
6. Curaçao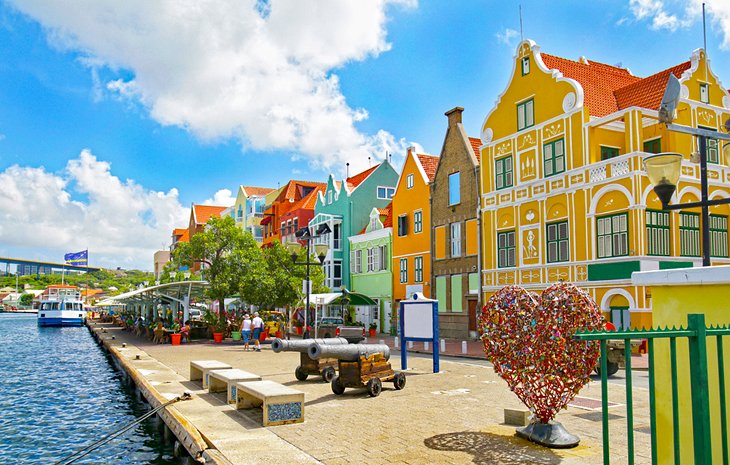 For jet-setters who have been to Amsterdam or Copenhagen before, you'll feel a sense of déjà vu when you first see the downtown area of this small Caribbean island.
Willemstad, Curaçao features a colorful row of pastel-painted buildings, all with shops and restaurants adorning the front. As the "C" of the ABC islands, Curaçao was lucky to be free of hurricanes in recent years and is still building tourism, so rates continue to fall on the less expensive side.
In addition to a charming mini-city area and gorgeous beaches, Curaçao also has impressive hiking trails and off-roading for adrenaline junkies.
Airfare from the East Coast airports like Miami frequently offer excellent rates to Curaçao, even over the Christmas holidays.
Accommodation: Top-Rated Resorts in Curacao
7. Split, Croatia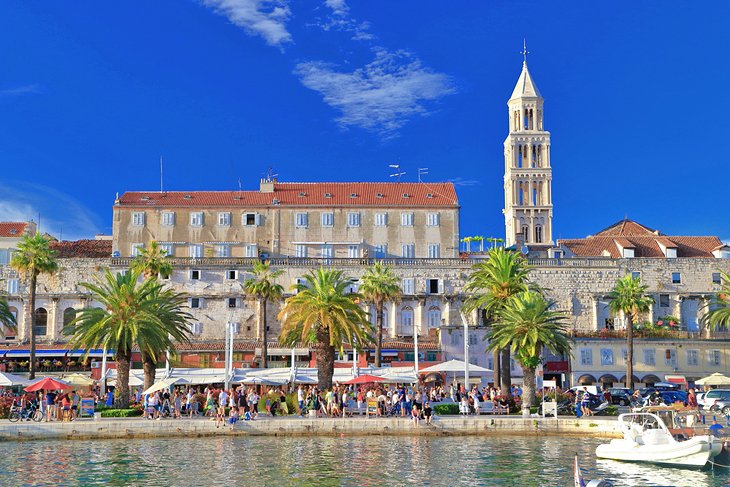 With a similar beauty to Greece but for a fraction of the cost, Croatia is quickly piquing the interests of nomadic wanderers worldwide. Before prices become competitive with their Mediterranean-area neighbors, consider a vacation in Split, Croatia. Snug on the Dalmatian Coast, the international airport makes it easy to fly direct and start your exploration of this captivating spot.
Though you'll discover pebble beaches splashed by the sparkling Adriatic Sea, you will also find touches of rich history throughout the city's charming Old Town.
Feeling up for a nautical adventure? Book a boat day trip to tour the other surrounding – and equally beautiful – areas, like Hvar or Vis.
Accommodation: Where to Stay in Split: Best Areas & Hotels
8. Marrakech, Morocco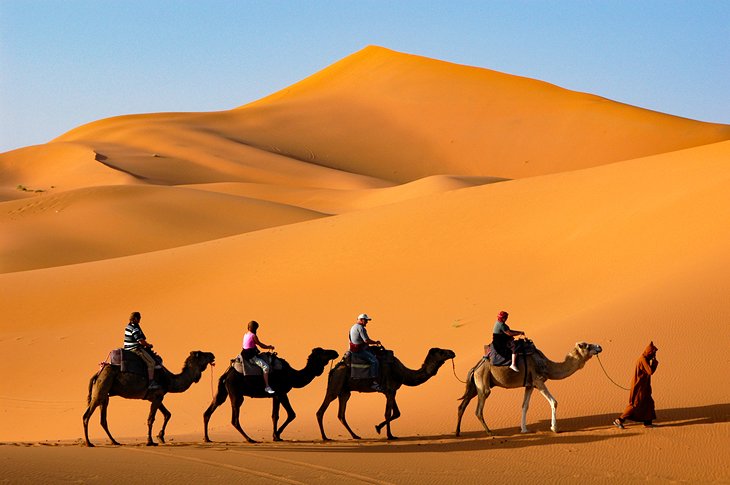 If you've ever imagined riding a camel into the sunset, here is your chance. A holiday in Marrakech will introduce you to a fascinating, robust, and vibrant culture, and, perhaps, help you add another continent to your "I've been there" list.
Today, Marrakesh serves as both a religious and economic center for the country, and with a myriad of winding alleyways that pack the legendary medina, it's a hub for tourists, too.
After you purchase pottery, textiles, spices, and jewelry to give as gifts back home, it's recommended to book a few days to experience the Sahara Desert. While it's a windy eight-hour drive from Marrakech, there's nothing quite as wondrous as falling asleep under the African stars and waking up to climb a sand dune to watch the sunset. And don't worry, Santa is sure to find you out here!
Accommodation: Where to Stay in Marrakesh: Best Areas & Hotels
9. Siem Reap, Cambodia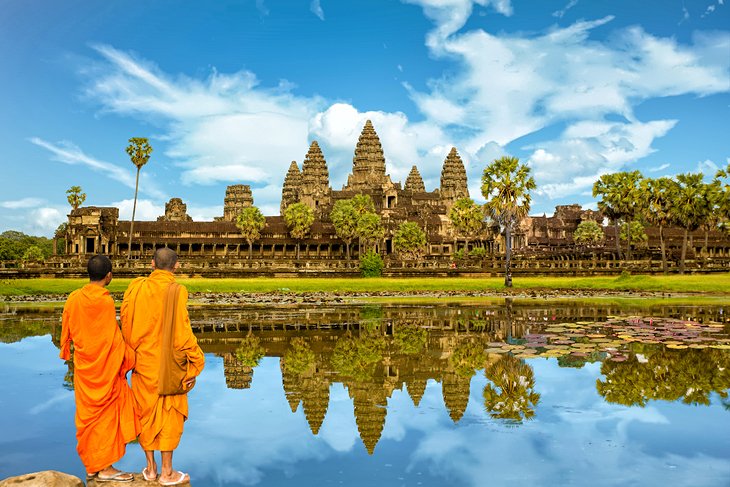 Another Southeast Asian spot that's worth noting for a cheap Christmas holiday destination is Cambodia. In recent years, it's not merely fresh-out-of-college backpackers who have flocked to this region, but curious travelers seeking to understand the culture of this land and learn of its past.
Most travelers choose to spend their time in Siem Reap, since it provides access to Angkor Wat, a UNESCO World Heritage site and one of the wonders of the world. This temple is massive, at more than 160 hectares, and served first as a Hindu shrine, and later for Buddhism.
Like most areas in Asia, you can also explore night markets and ancient streets, all before tucking your tired traveling feet in for the night. And hey, if you crave the beach, add on a few nights in Koh Rong, which is only a short, well-priced flight away.
Accommodation: Where to Stay in Siem Reap: Best Areas & Hotels
10. Colombia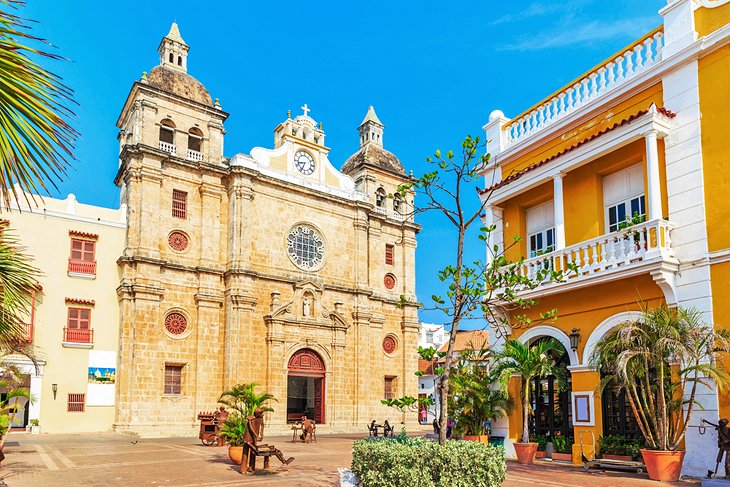 While previous generations of travelers and their families would have shied away from this South American destination, locals are eager to change the world's attitude about their country. Since the death of the infamous – and destructive – Pablo Escobar, Colombia continues to transform and unite, attracting jet-setters to its coffee plantations, rainforests, and more.
Whether you spend time engulfed in the trees and the bustling culinary and digital nomad scene in Medellin, head to the high-altitude mountains of the capital of Bogota, or lounge by the beach in Cartagena, most places in Colombia are affordable.
Accommodation: Where to Stay in Cartagena: Best Areas & Hotels
Read More: Top-Rated Attractions & Places to Visit in Colombia
11. Montego Bay, Jamaica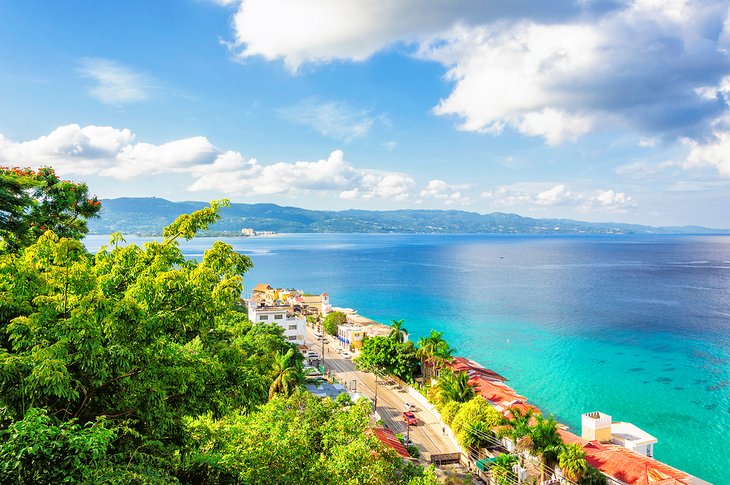 Be honest, you've dreamed about escaping reality to spend Christmas on a soft, sandy beach, soaking up the sun's rays while sipping water from a coconut, with no annoying relatives in sight. Look no further than Jamaica!
Tourist hot spot Montego Bay offers holiday visitors a tropical paradise setting complete with water so shimmeringly turquoise, you'll have to wear shades to look at it. Jump in for a swim, kayak, paddleboard, or snorkel to cool off.
Great deals can be had around the holidays, making Montego Bay a wonderful, cheap Christmas holiday destination. Book an all-inclusive resort to save a bit of cash. The bonus: you can order seconds of dessert without thinking twice about your wallet.
While you're here, take a guided rafting tour along the Martha Brae River, visit Rose Hall Great House, and get inspired at the lovely Ahhh... Ras Natango Gallery and Garden.
Accommodation: Best Hotels in Montego Bay