16 Best Cheap Places to Visit in September
We may earn a commission from affiliate links ()
Did your summer vacation wipe out your travel budget, but not your wanderlust? Don't fret – there are plenty of cheap places to visit in September that will allow you to keep exploring the world without spending a fortune.
You'll have the acclaimed temples of Angkor Archaeological Park in Cambodia to yourself in September. Caribbean lovers can enjoy the picturesque beaches and parks in Curacao without worrying too much about hurricanes this time of year. Sicily, Mexico City, and Budapest are also some of the best places to visit in September for low-cost cultural escapes.
For more ideas on budget-friendly travel this fall, check out our list of the best cheap places to visit in September.
1. Mexico City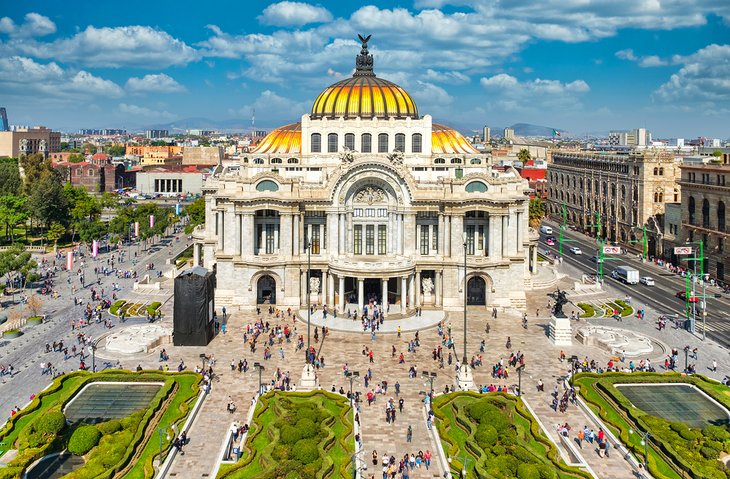 Mexico City is a bargain for travelers who want great weather and tons of things to do in September. The temperatures that month typically range from 12 to 24 degrees Celsius - all you'll need is a light jacket to stay comfy while sightseeing around this vibrant city. Since it's low season, you can enjoy all the city's famous sites, sans the crowds.
Plan to spend at least half a day exploring Zócalo, one of the top tourist attractions in Mexico City. It's where the Mexican constitution was proclaimed in 1813 and remains one of the world's largest squares. From here, you can easily visit the Templo Mayor, Metropolitan Cathedral, and the National Place.
Make your trip to Mexico City even more vibrant by exploring the city's artistic heritage. Visit the Frida Kahlo Museum and her preserved home, La Casa Azul, along with its lush gardens. Check out Museo Mural Diego Rivera, where one of the namesake artist's most famous paintings, Dream of a Sunday Afternoon in Alameda Park, is on display.
2. Cape Cod, Massachusetts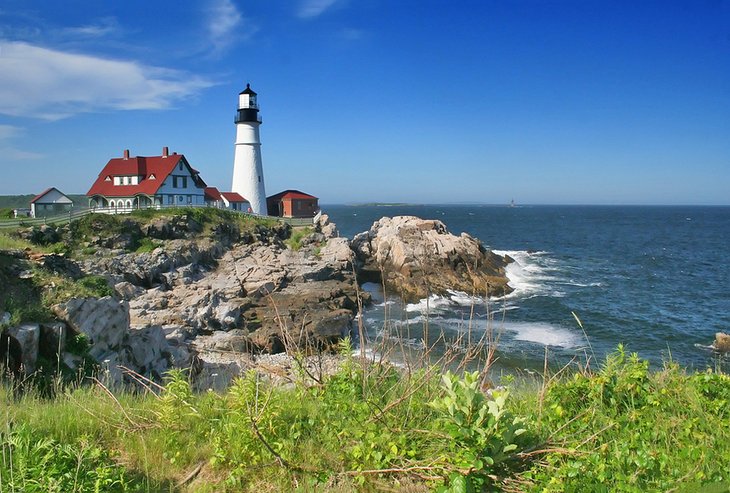 The coastal vacation destinations along the northeast coast of the United States are notoriously expensive during the summer, but come fall, prices in Cape Cod drop tremendously. Wait until after Labor Day to book your trip to up your chances of scoring a deal on hotels.
While it may be a little too chilly for a dip in the sea in September, you can still enjoy the beauty and chilled-out atmosphere of the top beaches on Cape Cod, such as Head of the Meadow in Truro or Race Point Beach in Provincetown.
3. Siem Reap, Cambodia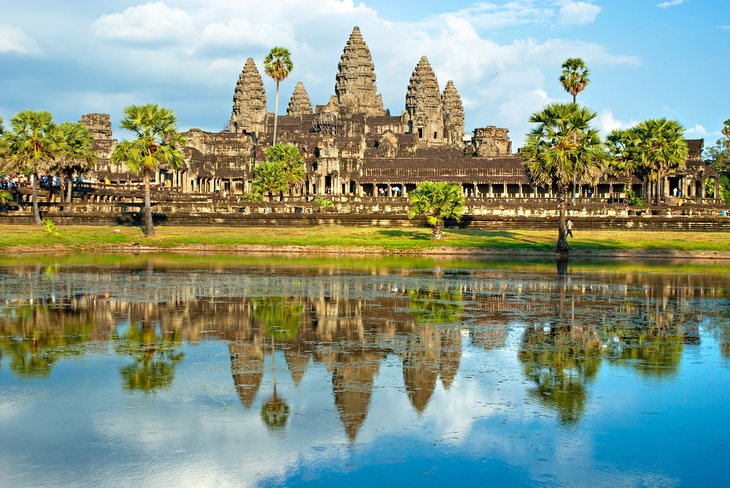 The bargains you can find in Siem Reap in September come at a cost: lots of rain. However, traveling to Cambodia during the monsoon season can be a blast for tourists looking to avoid the crowds that typically throng Siem Reap's top tourist attraction, Angkor Wat.
4. Curaçao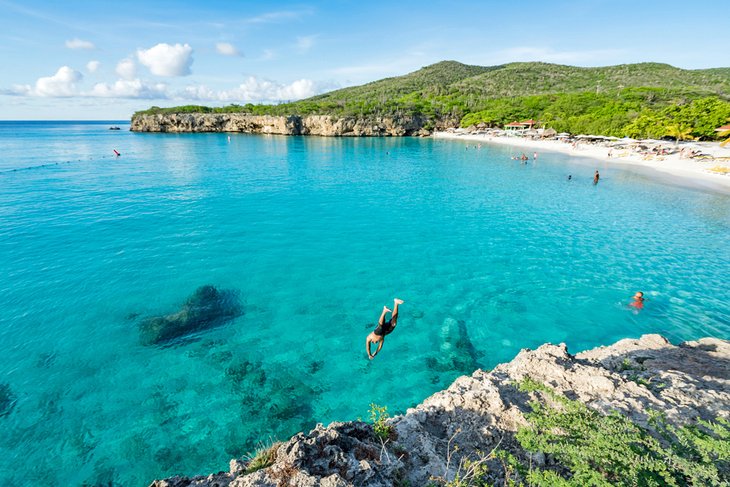 Hurricane season keeps many tourists away from the Caribbean (and rightfully so) during the summer and fall. But if you're eager for a tropical getaway, consider booking a trip to Curaçao this September. Most travelers don't realize that the island, which is part of the Leeward Antilles, is located outside the Hurricane Belt, and prices tend to be within reach in September.
You'll certainly spend lots of time soaking up the sun on Curaçao's brochure-worthy beaches, like Grote Knip, Cas Abao, and Playa Kali.
5. Orlando, Florida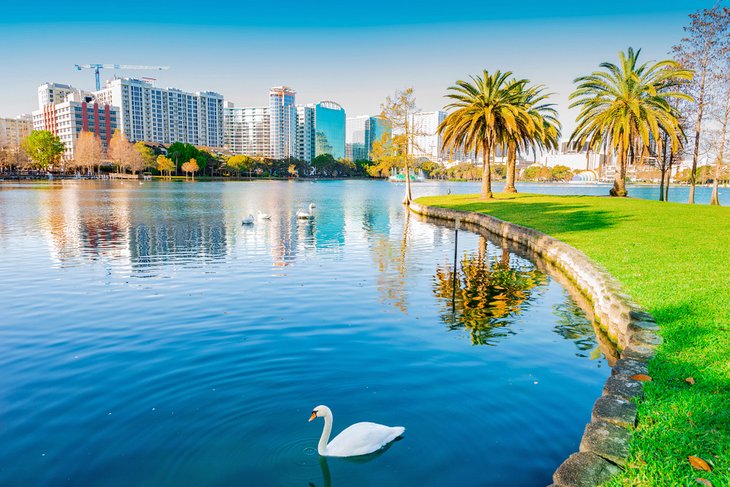 With the kids back at school, attractions around Orlando empty out in the fall. Travelers can find great rates on hotels and enjoy significantly shorter lines at places like Disney World, SeaWorld, Legoland, and Universal Studios in September.
6. Buenos Aires, Argentina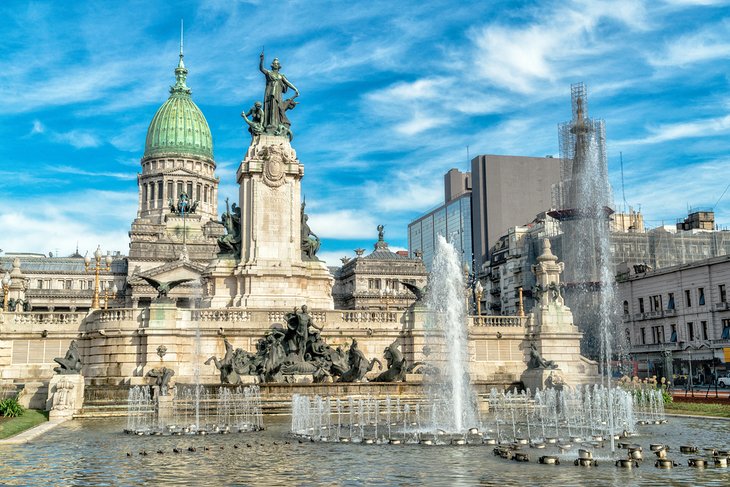 Treat yourself to an affordable trip to Argentina this fall, when spring is just ramping up in the Southern Hemisphere, and hotel rates are relatively reasonable in Buenos Aires. Temperate weather (think: lows around 11 degrees Celsius, highs climbing to about 18 degrees Celsius) makes September an ideal time to explore the country's European-inspired capital.
If your travel budget allows, book a hotel room in the trendy neighborhood of La Boca. It's a convenient jumping-off point to explore the sights in Buenos Aires, including the Caminito Street Museum, Recoleta Cemetery, and the Costanera Sur Ecological Reserve.
7. Hawaii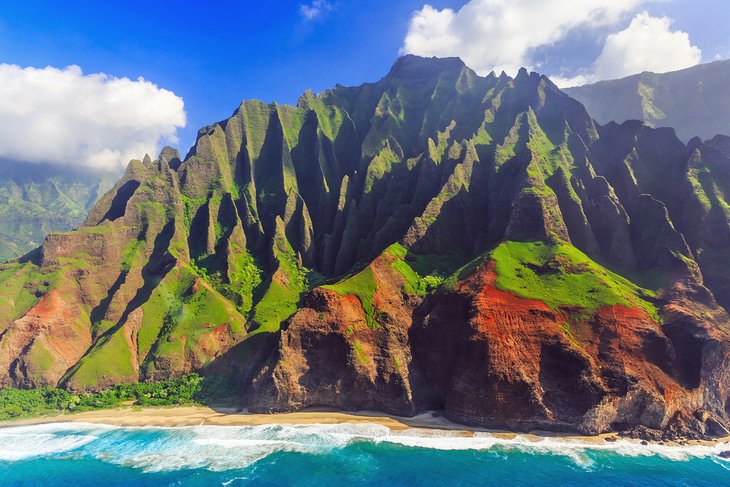 In between summer vacations and warm-weather getaways to escape from winter, September can be a sweet spot for travelers looking for a deal on Hawaii. Expect sunny, warm weather with only the occasional passing shower - the perfect climate for enjoying the state's pristine beaches, majestic volcanoes, and sprawling golf courses.
So which Hawaiian island should you visit in September? Oahu, the most populated Hawaiian island, is a smart option for travelers on a budget, since you wouldn't need to buy an inter-island flight. Tourists with a little extra cash to burn might consider exploring Maui, the second-largest Hawaiian island, which has plenty of fantastic resorts and golden beaches.
8. Budapest, Hungary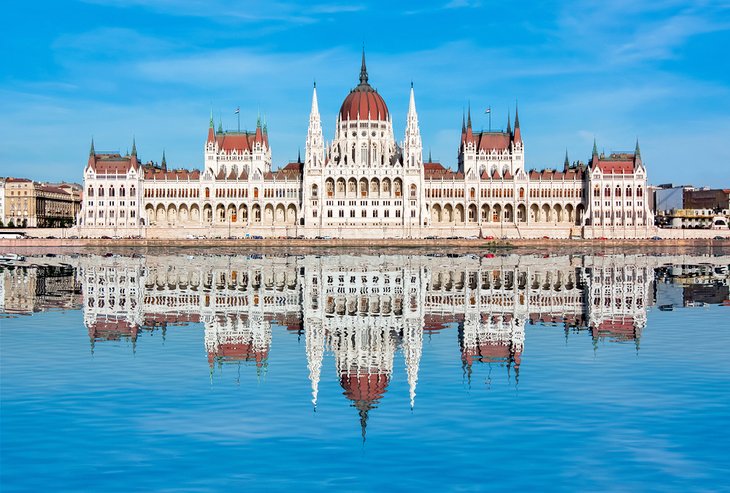 Craving the culture and attractions of Europe, but not the high prices of autumn? Budapest is the answer. The Hungarian capital, considered to be the "Paris of the East," sees a drop in both crowds and prices come September, when the summer vacationers have gone home.
Budapest brims with sights steeped in culture and history. You can see many of the most important monuments and museums from the medieval era at Castle Hill. Tourists can also enjoy a leisurely stroll down the cobbled streets near the Parliament Building, and get panoramic views of the city from the dome of St. Stephen's Basilica.
9. Barcelona, Spain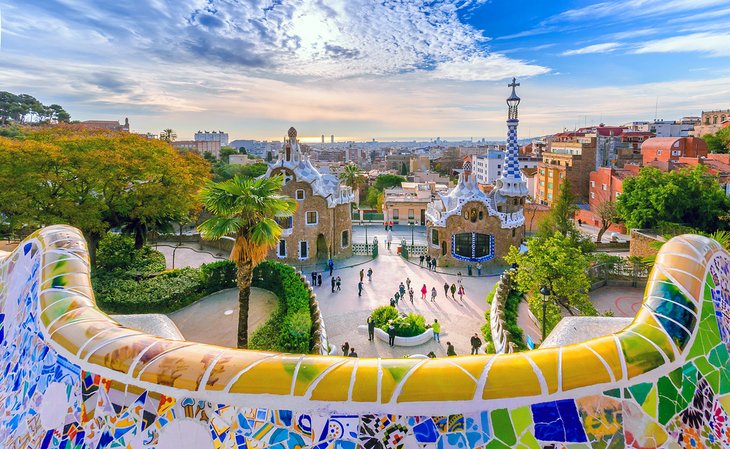 Another cheap place to visit in September is Barcelona. The Spanish city gets far fewer crowds in early fall than it sees during the summer, and hotels and airlines adjust their prices accordingly.
Take a look at the September events calendar for Barcelona, and you'll wonder why more tourists don't plan their trips to Spain this time of year. The city hosts its largest street fiesta, La Merce, in honor of the Virgin Mary for a week in mid-September, giving travelers a chance to see the famous castellers build their human towers. (Bonus: It's free!)
Even if you miss La Merce, you can still take part in neighborhood celebrations throughout Barcelona during the month of September. Poblenou hosts a major festival, complete with a fireworks display and artist studio tours, in the early to middle part of the month.
Tourists can see bands from around the world perform live during the Barcelona Acció Musical, which coincides with La Merce.
10. Sicily, Italy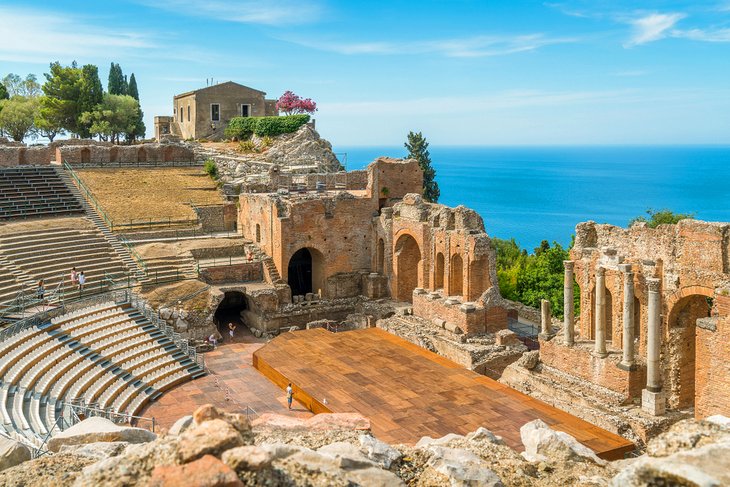 With tourist season coming to a close and weather that's nearly as nice as it is in the summer, Sicily is one of the best places to visit in September if you're looking for a deal. It's arguably the best time of year to experience the sights in Sicily without navigating through major crowds.
One of the top things to do in Sicily is sightseeing around well-preserved archeological sites from the ancient world. You won't want to miss Agrigento's Valley of Temples, the Eastern Temples at Selinunte, or Villa Romana del Casale in Enna. Get even more historical context for these attractions at Palermo's Archeological Museum.
11. Chefchaouen, Morocco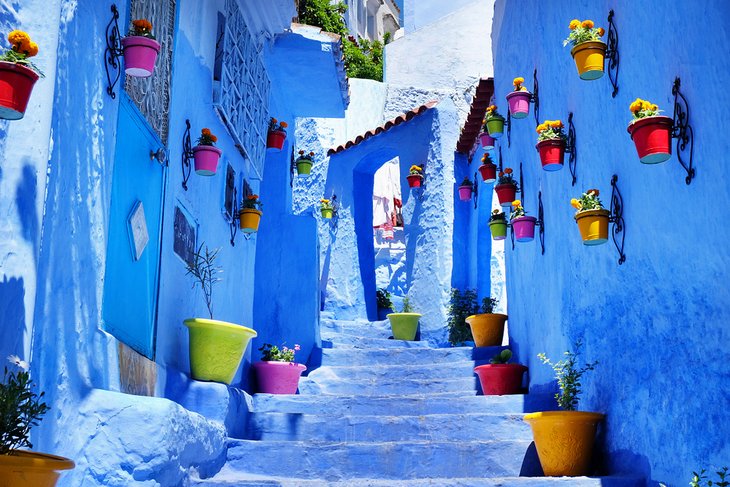 September, Morocco's shoulder season, offers travelers the best bang for their buck on vacations to the blue city of Chefchaouen. By early fall, the scorching summer temperatures have fallen to balmy levels, usually in the mid-20 degrees Celsius, and the summer tourists have left.
12. Rio de Janeiro, Brazil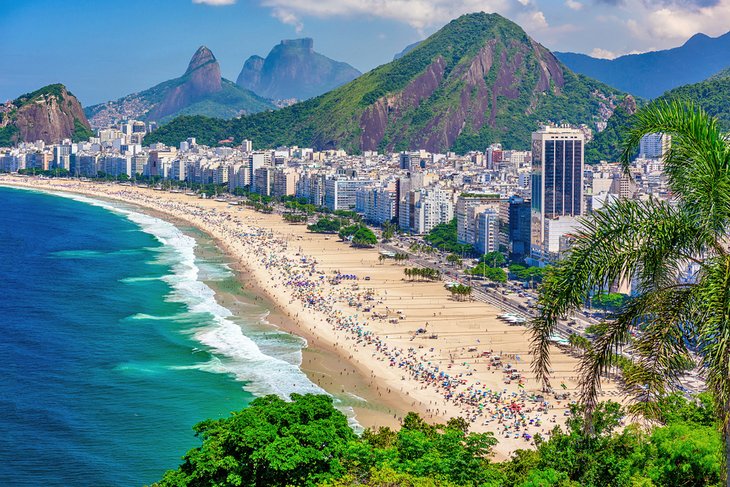 Dream of spending a few days at a high-rise resort overlooking renowned Copacabana beach? Plan to visit Rio de Janeiro in September, when many hotels offer surprisingly decent rates on accommodation, considering the pleasantly warm weather.
13. Kerala, India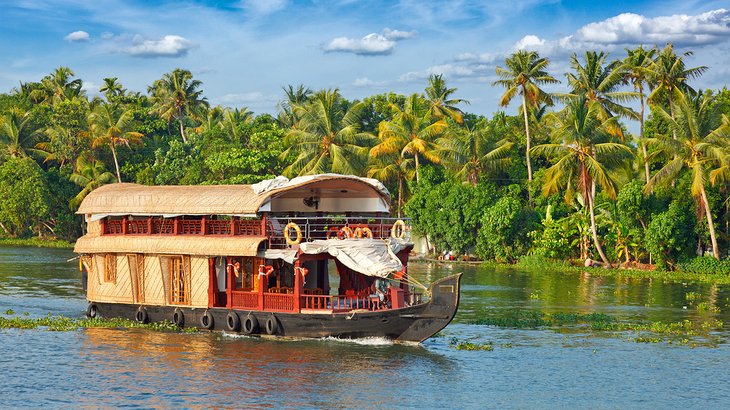 The tail end of September is an opportunistic time of year to visit Kerala on a budget. The monsoons are dying, yet high season is still weeks away, so prices are favorable for going to one of India's best places to visit. The South Indian destination's tranquil backwaters offer the unique chance to float down lazy rivers on traditional thatched-top houseboats.
14. Prague, Czech Republic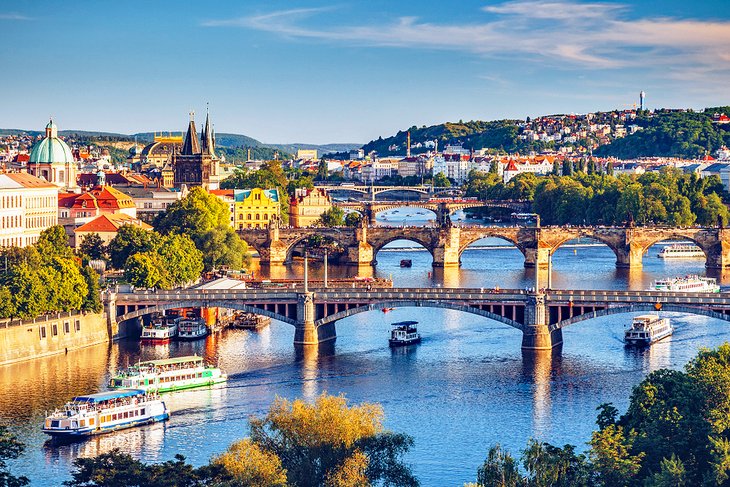 This stunning city is the capital of the Czech Republic and one of the most exciting Eastern European cities. Prague's temperature in September is in that perfect mid-zone, with warm days averaging around 21 degrees Celsius (67 degrees Fahrenheit) and evenings that are only cool enough to require a light sweater or shawl.
Prague is a city for history and architecture lovers, with an Old Town (Staré Mesto) area that dates back to the 12th century. Its center is the Old Town Square (Staromestské námestí), which is home to several major landmarks including the Clementinum; Tyn Church; and the magnificent Old Town Hall (Staromestská radnice), which has an animated 15th-century astronomical clock that features the 12 Apostles in procession.
No holiday in Prague is complete without a visit to Prague Castle (Pražský hrad), an immense castle complex that is considered the largest in the world. Parts of the palace are still in use by the President, but a great deal of it and the lovely grounds are open to the public. Some of its most impressive buildings are ecclesiastical, including St. George's Basilica and the Baroque St. Vitus Cathedral. Other top attractions include the Royal Garden and Vladislav Hall, which once hosted jousting tournaments.
Another must-see landmark in Prague is the Charles Bridge (Karluv Most), a unique stone bridge that is known for its many statues and its indirect path across the river. The towers at each end are a popular selfie spot, and tourists can get fantastic views from the middle of the bridge.
15. Aruba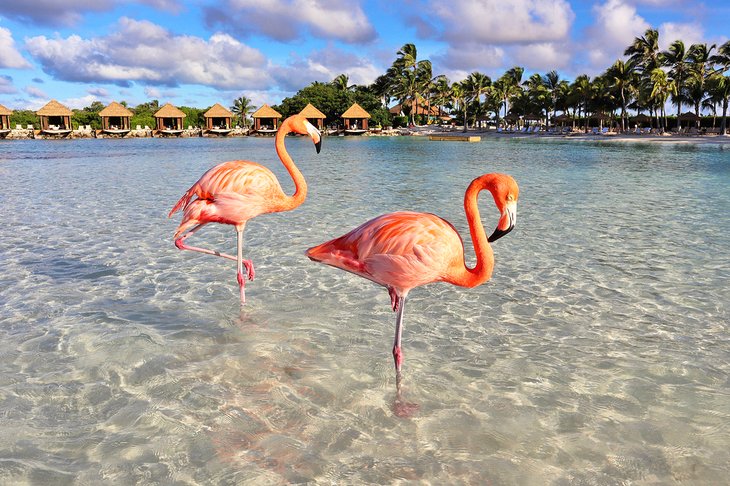 One of the few Caribbean islands located outside the Atlantic "hurricane belt," Aruba is far less likely to experience the September storms that rage over its neighbors. The association with September and hurricanes, however, extends to this island in the minds of many travelers, reducing prices with the lower demand.
Most tourists flock to Aruba to enjoy its beautiful beaches, with powder-soft sand and turquoise water, and a well-placed resort or hotel can save tourists money in both transportation and activity fees.
Another inexpensive thing to do in Aruba for outdoor enthusiasts is exploring Arikok National Park, which is home to several natural attractions and wildlife.
Tourists who want to swim or snorkel will want to pick a beach on the leeward side of the island where the water is calmer, with Malmok Beach and Arashi Beach among the top picks.
Windsurfers and experienced water sports enthusiasts can encounter big waves on the less-populated windward side, and spots like Black Stone Beach and Bachelor's Beach are popular with windsurfers and kitesurfers.
16. Austin, Texas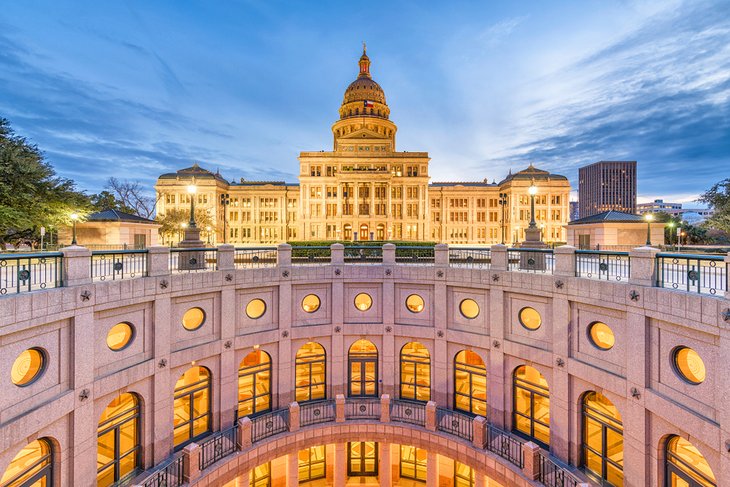 With many travelers waiting until Austin City Limits in October to make their way to the capital of Texas, the city is ripe with deals on hotels and things to do in September.
The "Live Music Capitol of the World" has performances at local venues on Rainey and Sixth streets every night of the week. You can also chow down on the city's signature cuisine (barbecue), shop for vintage clothing on South Congress, and see what artistic masterpieces are on exhibit at The Contemporary.