12 Top-Rated Attractions & Things to Do in Puerto Plata
We may earn a commission from affiliate links ()
Puerto Plata sits on the northern shores of the Dominican Republic's Amber Coast, named for its abundance of rich amber deposits. Puerto Plata was the first custom-built tourist destination in the Dominican Republic, and vacationers from around the globe flock here to enjoy the all-inclusive beach resorts that line the shore.
Although the beaches offer a myriad of activities to keep the whole family entertained, tourists who are ready to venture beyond the resort confines will find many fun things to do in and around Puerto Plata. Highlights include museums, natural areas, historic Fort San Felipe, top-notch golf, an interactive water park, restaurants, cafés, and more. Learn more about the best places to visit with our list of the top attractions and things to do in Puerto Plata.
See also: Where to Stay in Puerto Plata
1. Playa Dorada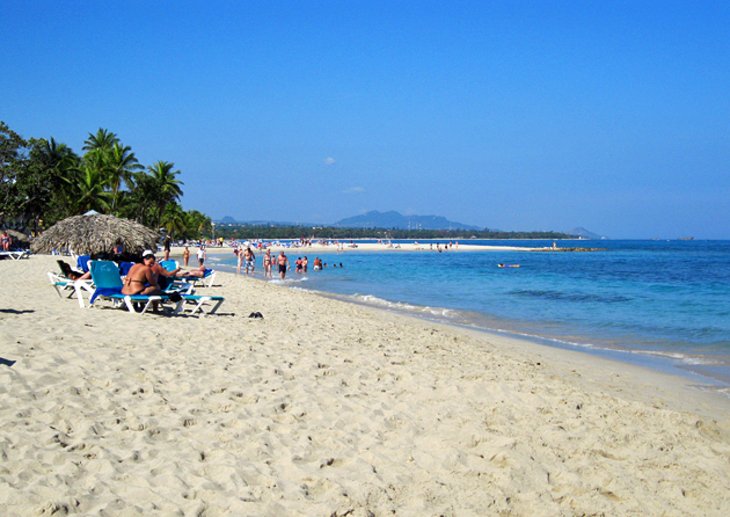 Playa Dorada, Puerto Plata's primary hub of tourist activity, is the stretch of golden-sand beach where you will find most of the area's all-inclusive resorts and all the bustle that accompanies them. Lounge chairs and cabanas full of sunbathers line the ocean here, on one of the best beaches in the Dominican Republic.
Live Merengue music is almost unavoidable, and those who are just visiting for the day don't ever have to leave the sand to get food, drinks, and souvenirs. Where the beach is not bordered by hotels, there are restaurants and a shopping center. The warm waters are ideal for swimming, as well as water sports, and there are several rental shops where you can rent equipment.
Tourists can find more beaches closer to the center of town located along the three-kilometer Malecón, a lovely scenic oceanside road. The Malecón starts at Long Beach and proceeds northwest past Costa Rica Beach and then Acapulco Beach, and has several sections of walkable boardwalk.
2. Mount Isabel de Torres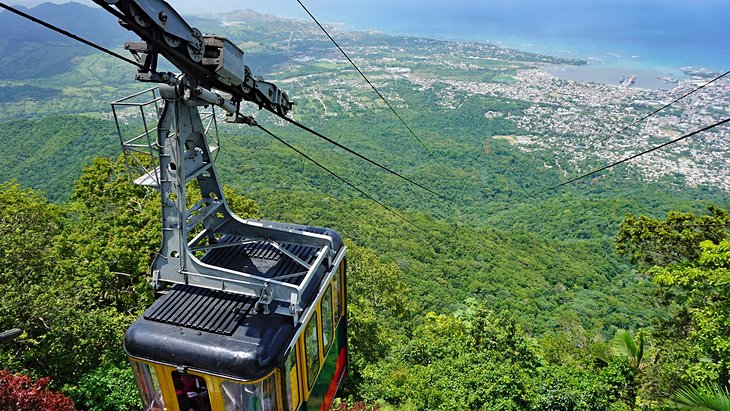 Looming over Puerto Plata, the 2,600-foot Mount Isabel de Torres (also known as Pico Isabella de Torres) provides stunning panoramic views of the city, beach, and Atlantic Ocean. Most tourists opt to ride up the mountain via cable car (the only one in the Caribbean), enjoying the additional views and airborne photo-ops, although more active visitors can hike to the top.
The summit is home to a statue of Christ the Redeemer, which watches over the city below, reminiscent of the iconic attraction in Río de Janeiro. At his feet, vendors gather to form a busy shopping plaza, where you can find refreshments and souvenirs like amber jewelry and handmade crafts, and there is a restaurant as well. A short walk brings you to the botanical gardens, where local flowers and greenery will provide respite from the bustle.
Address: Manolo Tavarez, Puerto Plata
Official site: http://telefericopuertoplata.com/
3. Damajagua Waterfalls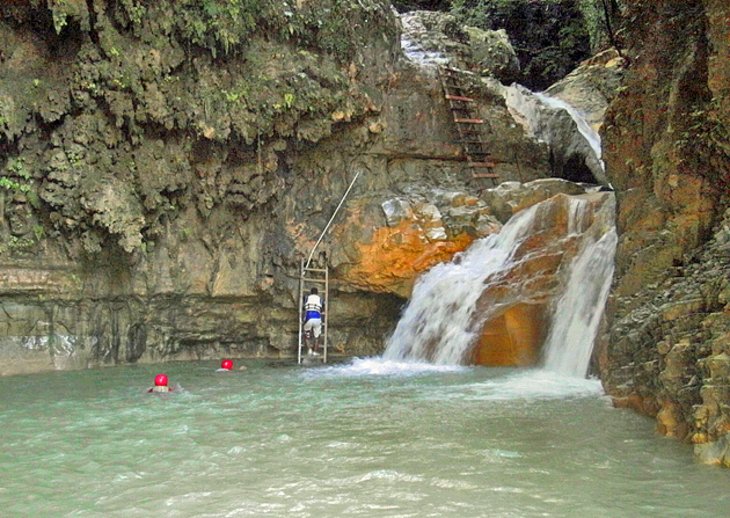 Other than the beach, Damajagua Waterfalls are the top natural attraction in the Puerto Plata area, and visiting them can be an adventure for nature lovers. Equipped with helmets and lifejackets, visitors have the opportunity to make their way downstream by swimming, jumping, and sliding, often via stone waterslides that were carved by the rushing water. Among the most exciting are the 20-foot drop at la Tinajita and the twisty Corkscrew falls, neither of which are for the faint of heart.
Other highlights include the pool at Jaiba, named for the freshwater crabs that live in the rocks here and a bizarre pool with two layers of water — cold on the top and warm on the bottom. The site also has a visitor center and restaurant.
A great way to experience this popular natural attraction is on an organized tour of the 27 waterfalls of Damajagua from Puerto Plata, which includes round-trip transportation, lunch, safety equipment, and a knowledgeable guide. Tourists have the option to stop and relax around halfway up, or to keep hiking to the top waterfall for a full thrill ride down nature's water park.
Official site: www.27charcos.com
4. Amber Museum of Puerto Plata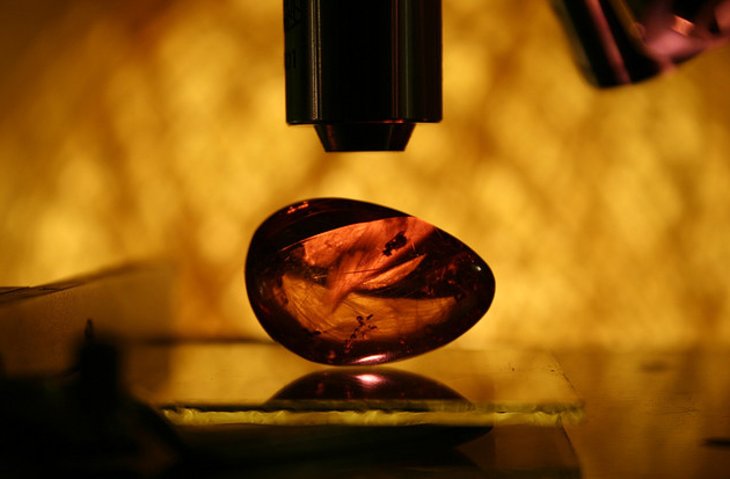 The amber mined in and around Puerto Plata is known for being some of the oldest and clearest, and many of the most remarkable specimens can be found at the Amber Museum of Puerto Plata. Amber, although not an actual stone, is the Dominican Republic's designated national gemstone.
In addition to its popularity in jewelry, many are interested in amber for what it holds inside. Many of the specimens in the museum contain plants, insects, and other small creatures that were captured by the sticky sap and frozen in time, fossilized. The most impressive of the museum's pieces contains a huge lizard – nearly 16 inches long – encased and perfectly preserved.
You can find a wide variety of amber jewelry and specimens at the museum's gift shop, as well as information on tours of local mines.
Address: 61 Duarte Street, Playa Dorada
Official site: www.ambermuseum.com
5. Safari Adventure Tour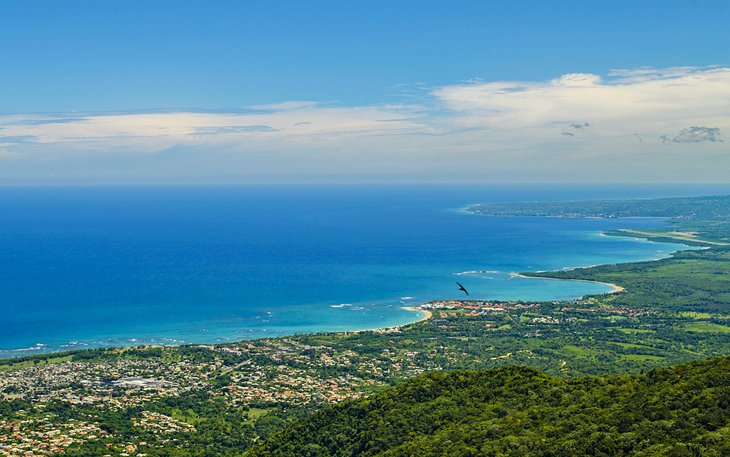 A fun activity for both families and couples visiting Puerto Plata is an outback safari adventure visiting some of the island's highlights. This is an excellent way to explore the region's diverse landscape and its inhabitants. On the 5.5-hour Outback Cultural Adventure Tour, tourists can enjoy unhindered views from aboard the open-air safari truck while the guide provides a narrative about the surrounding countryside. Stopping frequently for photo-ops, the tour includes visits to scenic vistas like the slopes of Mount Isabela de Torres.
Other stops include a plantation that grows chocolate, coffee, and fruit; a local home; a school; and a wildlife rescue, where you can meet some of the animals, including the endangered rhinoceros iguana. The last stop of the day is at a secluded beach, where you can relax or play in the water.
6. Zipline Adventure and Eco-Tour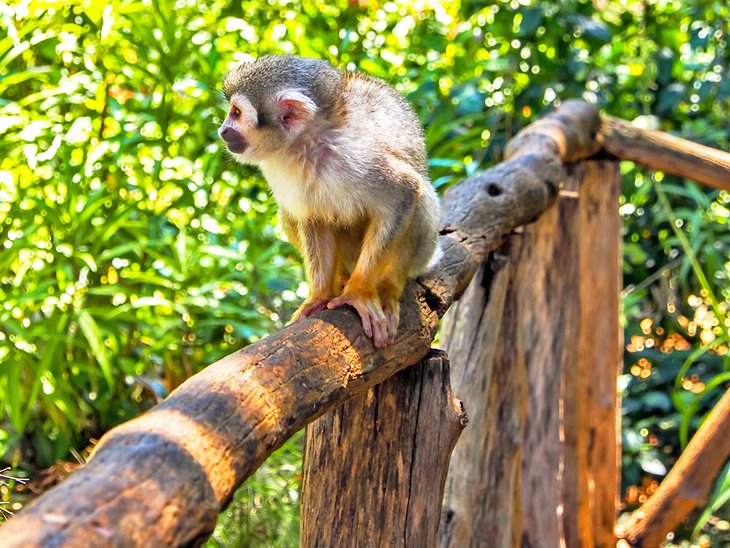 Ziplining through "Monkey Jungle" is an exciting activity for thrill-seekers and nature lovers. Named for the forest's lively population of squirrel monkeys, this section of jungle sits at the edge of El Choco National Park near Cabarete, and you can visit it on a guided zipline adventure from Puerto Plata.
This five- to six-hour tour includes transportation to the park, where you will find two suspension bridges and seven ziplines, providing an exciting perspective of the tropical forest below. In addition to the adventure through the treetops, tourists will explore Monkey Jungle with a professional naturalist while interacting with the friendly primates and learning about the ecosystem and local plants and animals.
7. Ocean World Adventure Park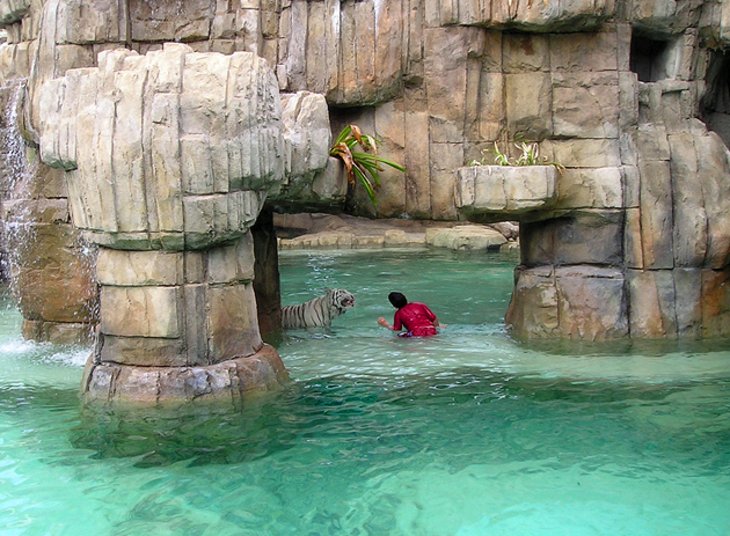 Ocean World Adventure Park, three miles from Puerto Plata, is a popular attraction for families and couples because of its interactive marine life experiences. Admission includes use of the water park attractions including pools and waterslides; access to the Tropical Reef Aquarium, where you can snorkel; and educational animal shows, which include dolphins, sea lions, sharks, and tropical birds.
Visitors also have the opportunity to purchase special access programs, which include sea lion encounters, petting stingrays, swimming with the sharks, and numerous ways to interact with the dolphins, from petting and feeding to swimming and even spending a full day with the trainers helping to care for the animals.
Address: Calle Principal #3, Confresi, Puerto Plata
Official site: www.oceanworld.net
8. Fort San Felipe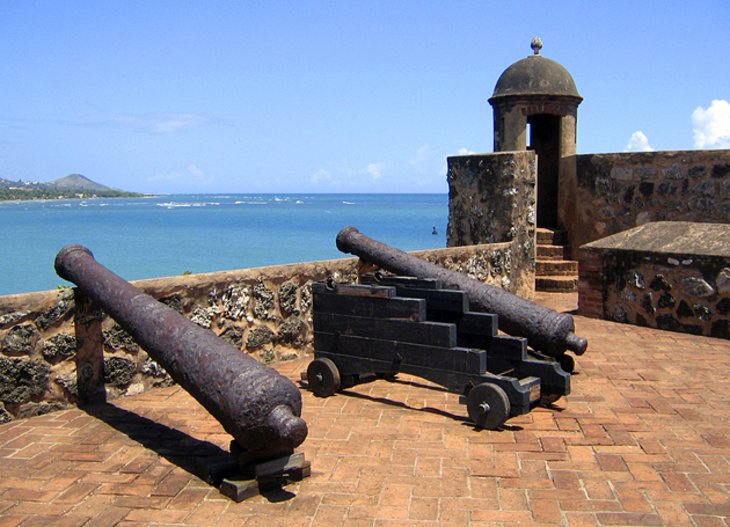 Fort San Felipe (Fuerte San Felipe) is Puerto Plata's only remaining colonial structure and one of the first European forts constructed in the Americas. It was built between 1564 and 1577 to defend against colonists from other European countries, as well as pirates looking for silver and gold.
Its primary use throughout the centuries has been as a prison, most notoriously as a prison for political dissidents during Trujillo's dictatorship. Inside its eight-foot-thick walls, visitors will find some interesting wartime historical artifacts as well as a small museum.
The fort is ringed by a moat and outlined in lights at night, and the park below the fort is an ideal spot to view the sunset; there are excellent views from the fort as well.
9. Day Trip to Cabarete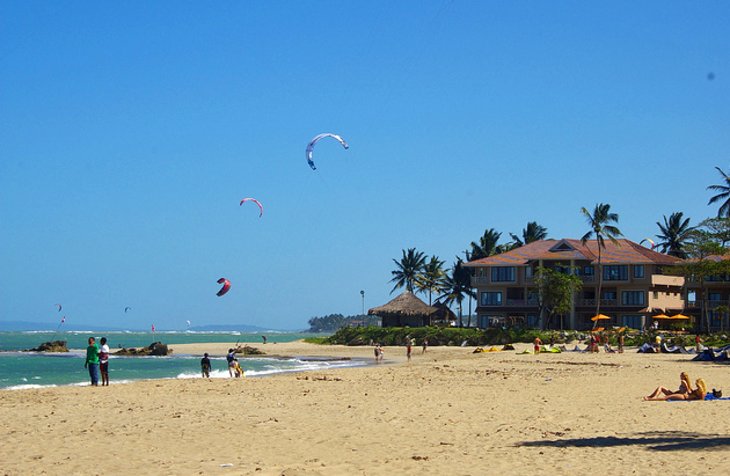 Rimmed by a four-mile stretch of white-sand beach, Cabarete is a hotspot for the young, hip, and physically fit, as well as adventurous retirees. Restaurants line the top of the beach and you can dine on the sand or simply kick back and relax. In behind, along the main road are shops and other retail.
With warm waters and consistent winds, the area here is considered one of the best in the world for kiteboarding. Cabarete's famous Kite Beach is a good location for beginners wanting to learn the sport and experts looking for some fun. The area is also popular with surfers who head out to nearby Playa Encuentro. You can surf in the morning and kite in the afternoon.
Drive time from Puerto Plata to Cabarete is less than an hour.
10. Off-Road Tours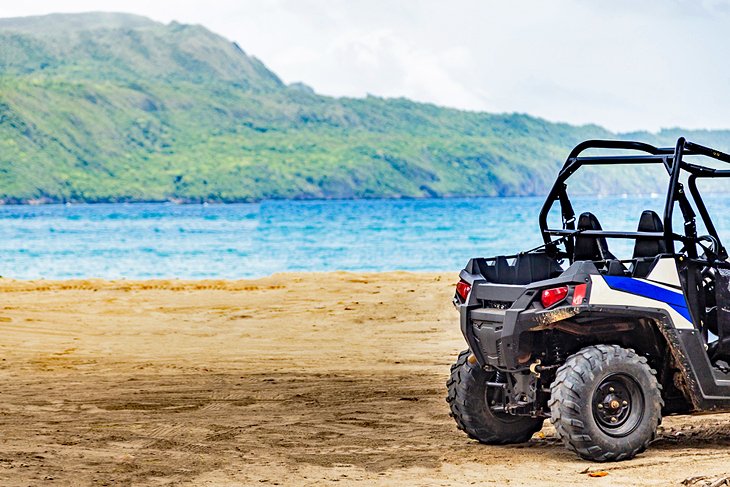 Miles of coastline trails make the region surrounding Puerto Plata an excellent place to go off-roading while enjoying the beautiful views. A great day activity, the 4.5-hour Outback Terracross adventure from Puerto Plata gives tourists the chance to drive their own ATV while being led by a local guide through the rural trails. This is a popular thing to do for couples, with plenty of stops along the way for photo-ops, as well as breaks to take a dip in the river and a visit to Don Chi Chi's for fresh coconut water. Snacks and beverages are also complimentary to keep you fueled and hydrated for your day in the sun.
11. Day Trip to Sosúa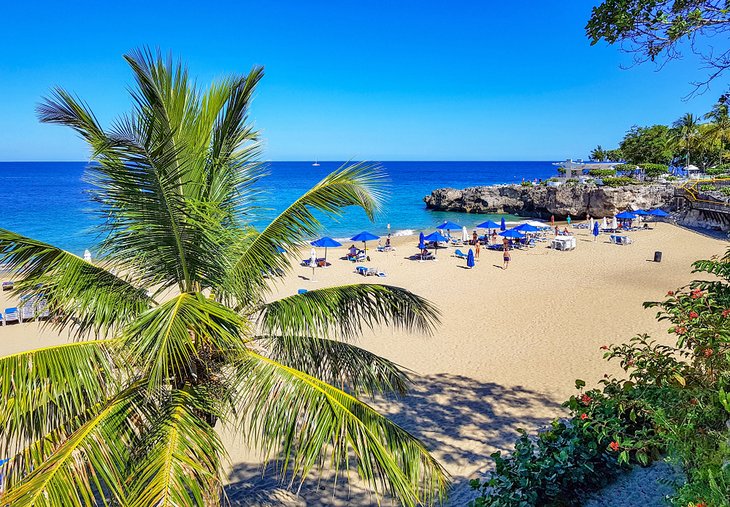 Sosúa, approximately 15 miles east of Puerto Plata, is known for its sheltered beaches and cosmopolitan character, influenced by its origins as a refuge for Jewish Europeans fleeing persecution who settled here in the 1940s to start a new life. Today, the area is home to many guesthouses, villas, hotels, and cafés.
The crescent-shaped Sosúa Beach is lined with shady trees and buzzes with vendors, and this is one of the region's best places for SCUBA diving and snorkeling. If you are visiting in the winter, you may also be able to spot migrating whales in the bay.
While visiting Sosúa, be sure to stop in to Casa De Arte in the center of town, where you will find exhibits of work by local artists including paintings, drawings, jewelry, and sculpture. The Casa de Arte also functions as a school that teaches local teens and children a variety of visual and performing arts, and it also hosts cultural events.
12. Casa de la Cultura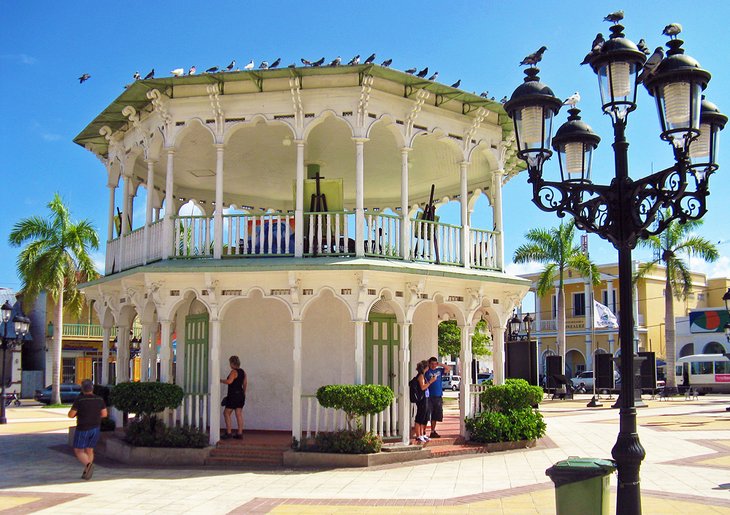 This beautiful three-story historic building sits across from Puerto Plata's Parque Central (Central Park), first gaining its cultural significance as the gathering place of revolutionaries during the dictatorship of Ulises "Lilís" Heureaux.
Today it houses an art gallery featuring local artists, and a historic library, and it hosts cultural events throughout the year. Tourists can get excellent views of the park and surrounding area from the wraparound porches and third-floor veranda.
Another good local history museum is the Casa Museo General Gregorio Luperón, dedicated to the life and times of the nation's 20th president. Exhibits include photos and possessions, as well as authentic representations of late 19th-century life.
Address: Parque Central, Calle Separación, Puerto Plata
Where to Stay in Puerto Plata
We recommend these resorts around Puerto Plata for the best experience, regardless of your budget:
More Related Articles on PlanetWare.com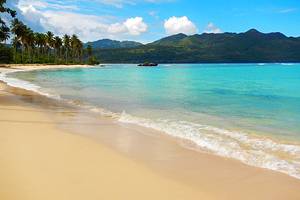 One Island, Many Options: Tourists visiting the Dominican Republic often choose to vacation here due to the island's reputation for having outstanding beaches. See our article on the Best Beaches in the Dominican Republic to learn about hot spots around the island. Kiteboarders of all abilities will enjoy a visit to Cabarete's Kite Beach, where you can take lessons and discover a new way to add excitement to your travels.
This country is also home to a surprising variety of natural wonders, a vibrant culture, and a rich history. Learn about other destinations and things to do with our article on Top Attractions & Places to Visit in the Dominican Republic. And don't forget about the capital city, where you can spend time wandering through Santo Domingo's Zona Colonial.