15 Best Honeymoon Destinations in January
We may earn a commission from affiliate links ()
Most of the top places to honeymoon in January are understandably warm destinations that not only help couples escape from cold temperatures but provide a romantic atmosphere. Some of the best honeymoon ideas for the first month of the year include tropical destinations like the Caribbean islands, Thailand, and Sri Lanka, but some couples want extravagant experiences to go along with their getaway, like an African safari.
Whatever fits your romantic style, here are some ideas for the best honeymoon destinations in January.
1. The Caribbean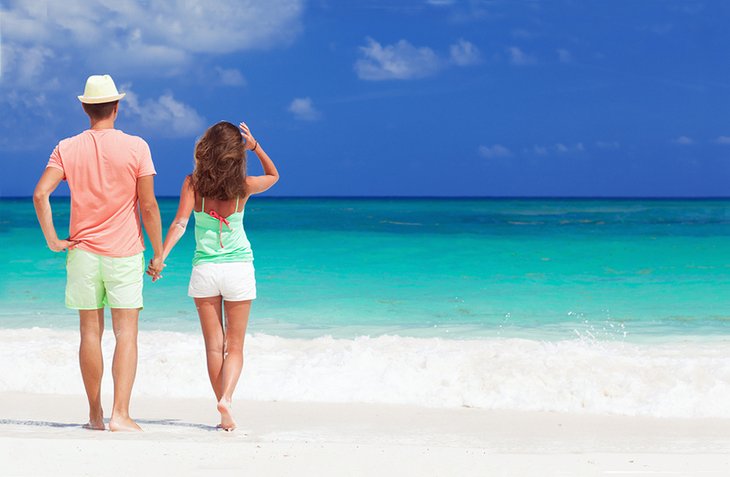 The Caribbean is one of the best places to honeymoon in January. Days are long, and the weather is ideal, with sunny skies and dry temperatures for perfect beach days.
Caribbean islands also make for a great choice because there are so many to choose from, and you will find all-inclusive resorts on many of them. The Caribbean provides an opportunity to relax by the ocean or enjoy some recreation in it, like snorkeling or taking diving lessons together.
A few islands are standouts when it comes to January honeymooning. Grenada has a laid-back charm, with 45 beaches to choose from for relaxing, collecting shells, or taking a diving trip. It has a nice cultural scene, so you can tour a spice plantation or enjoy a stroll in colorful St. George's harbor.
The Turks & Caicos welcome newlyweds, with one of the largest coral reefs in the world at Salt Cay and many beachside resorts with activities available like sunset cruises.
Antigua is a quieter honeymoon option in the Caribbean, with luxury resorts and more than 300 beaches, including the romantic and secluded Half Moon Bay.
2. Maldives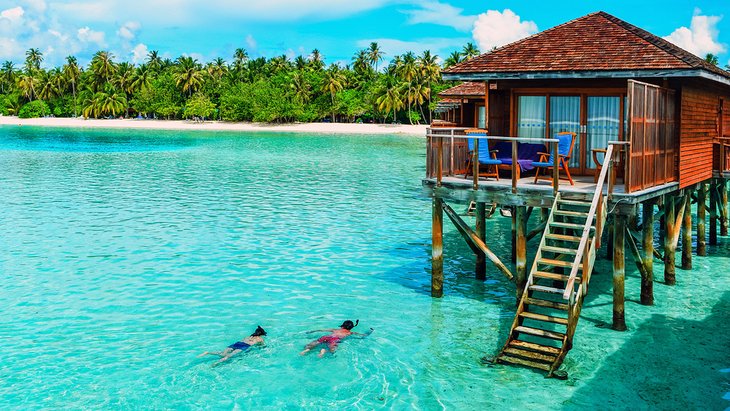 The Maldives should top your honeymoon ideas for January with its jaw-dropping, white-sand beaches, gentle turquoise ocean, and romantic bungalows over the water. The resorts on the Maldives cater to the over-the-top luxury that honeymooners are looking for to create a memorable experience.
Many Maldive resorts are all-inclusive, and some even have their own private islands that you can get to by boat or seaplane if you prefer even more privacy.
3. Canary Islands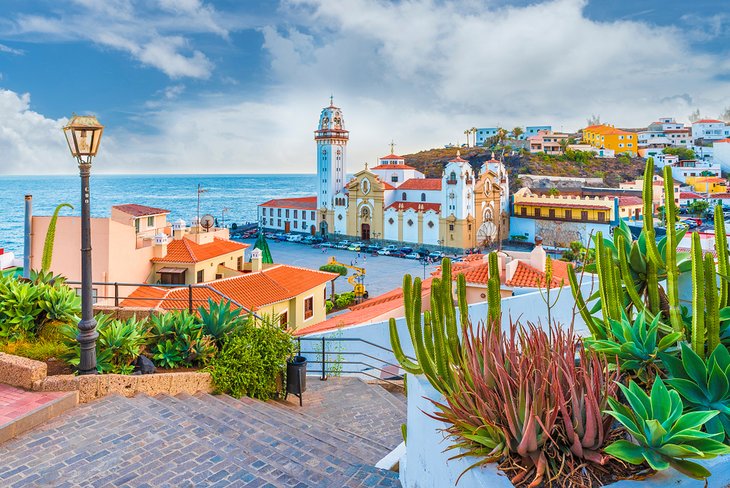 The Canary Islands are a chain of islands owned by Spain settled in the Atlantic Ocean. The island of Tenerife is a top place to consider for honeymooning if you want nearly certain sunshine during your trip, and who doesn't?
Tenerife is the largest of the island chain with more than 200 miles of coastline and the dormant El Teide volcano. There are many areas to stay around the island with hotels and resorts.
Many of the beaches in Tenerife have black sand created from the volcanic rock, but they are beautiful and relaxing. It is easy to take a scenic drive around the island and pick a beach on a whim.
4. Africa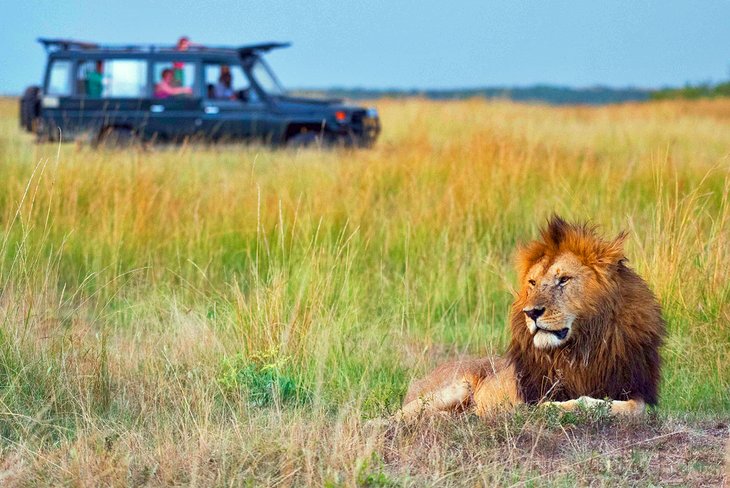 An African safari is the trip of a lifetime, so what better time to do it than your honeymoon, and January is a perfect time to go. There are several options:
South Africa is an option, as it is mid-summer. Safari lodges in South Africa are romantic and one of the best ways to set up your trip on game reserves.
Tanzania is great to visit in January because it is the peak of the migration season, which means you will see plenty of wildlife. You can book honeymoon lodges in Zanzibar, Selous Game Reserve, and in Ruaha National Park, among other locations, and combine your game drives and lodging.
5. Costa Rica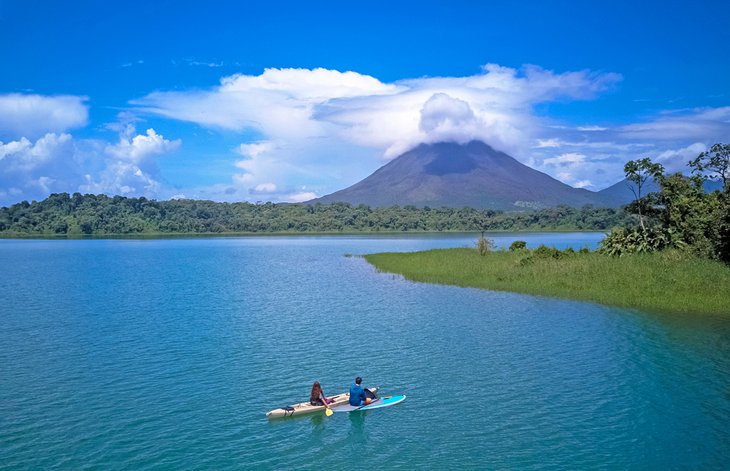 Costa Rica is a wonderfully romantic honeymoon destination in January. Perhaps because it feels like you are on your own tropical island with the lush rainforests, colorful wildlife, and national parks surrounding you. The natural beauty in Costa Rica is peaceful as you listen to the sounds of toucans and tree frogs while waking up in your luxury resort or tree house hotel.
Costa Rica makes for a great adventurous honeymoon. January has loads of sunshine and warm weather, so you can choose from rafting, viewing the volcanoes, sightseeing, ziplining, taking an eco-tour, or doing nothing at all on one of Costa Rica's beautiful beaches.
6. New Zealand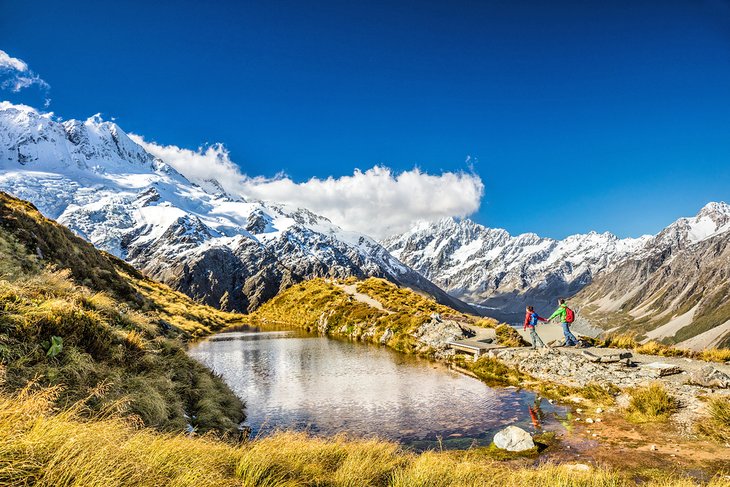 A honeymoon in New Zealand has a wow factor because of the picturesque scenery, activities like hiking, and the beach scene. January in New Zealand is ideal for a honeymoon vacation because it is summertime in the country.
New Zealand is a big country, so to help narrow down your options, you can start with how adventurous or relaxing you want your honeymoon to be. The Coromandel Peninsula has perfect white-sand beaches, whereas Queenstown is where you want to go for adventure experiences like bungee jumping.
Waiheke Island (a ferry trip from Auckland) is one of the best and remote spots in New Zealand for honeymooners, with resorts and boutique lodging not to mention stunning scenery.
7. Phuket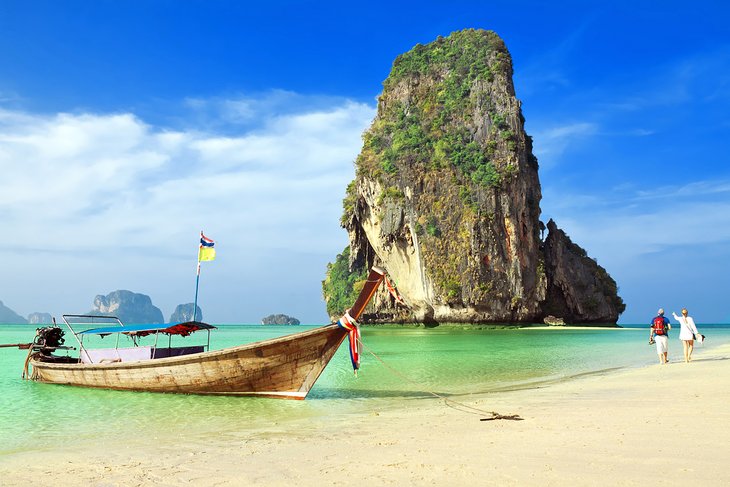 The beaches in Phuket, Thailand are world-famous. The tropical paradise is a natural pick for a honeymoon near the water in January.
Phuket has luxury lodging options, from lush spas to intimate bungalows on the water.
January weather in Phuket is warm and dry, so beach days will be perfect, and snorkeling in the warm ocean water will be comfortable.
8. Maui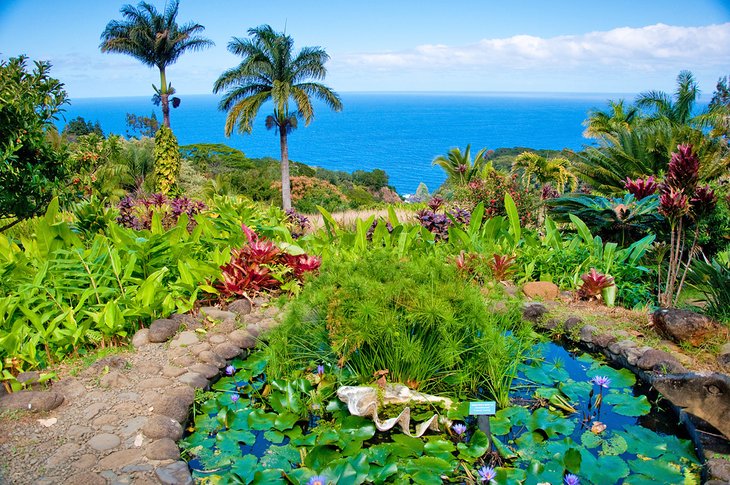 Maui in Hawaii is a perfect honeymoon vacation anytime of the year, but January has great weather conditions, with comfortable temperatures, tropical breezes, and flowers in full bloom.
Luxury resorts cater to honeymooners, so you can enjoy additional indulgences like patio Jacuzzis and private villas with fragrant flowers and the ocean scene right outside your door.
While the beaches in Maui will likely call to you, one of the most romantic experiences on the island is enjoying the sunrise on the top of the Mt. Haleakala volcano.
9. Rio de Janeiro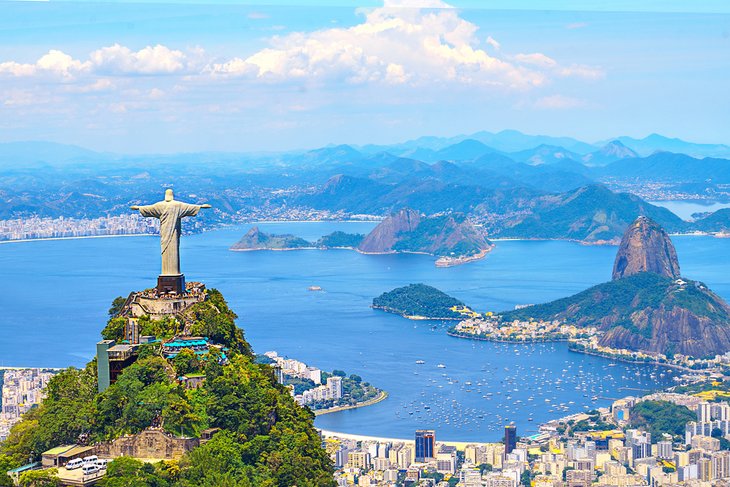 A January honeymoon in Rio de Janeiro, Brazil will make you feel festive and alive. January is the start of the summer season and while there might be occasional rain, you will have plenty of days at the beach and nice weather for exploring the rest of this exotic destination.
Rio is the full package when it comes to a visually stunning backdrop for your new life together, with mountains, ocean, rainforest, and festivities.
10. Iceland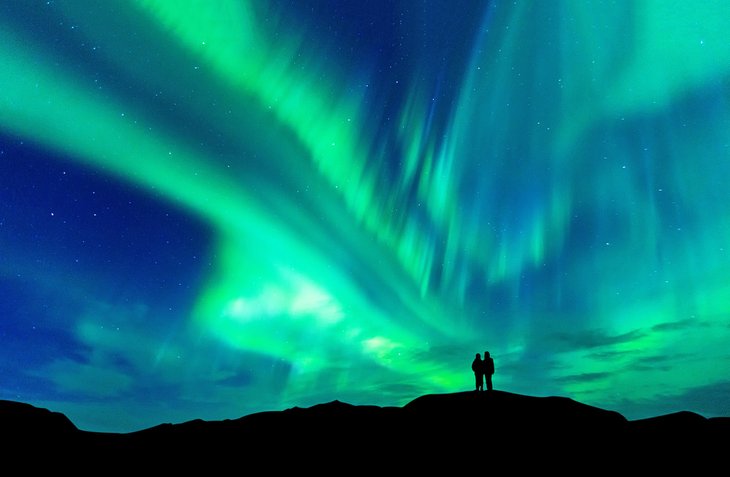 While many couples seek out tropical honeymoon destinations in January, if you are in search of experiencing the northern lights after you say "I do," this is the best time to visit Iceland. This is an incredible place to see one of the 7 natural wonders of the world.
January has long dark, clear nights in Iceland, the main factors needed for seeing the vibrant and colorful aurora borealis. Other weather conditions this month can be cold and snowy, but if your mission is a romantic northern lights honeymoon, January is perfect timing.
You can stay in the capital of Reykjavik and take tours from here to see the northern lights. You might also consider staying in Stykkishólmur, Höfn, Seyðisfjörður, or Dalvik Akureyri, which are towns in the countryside that will up your chances for seeing the lights.
11. Philippines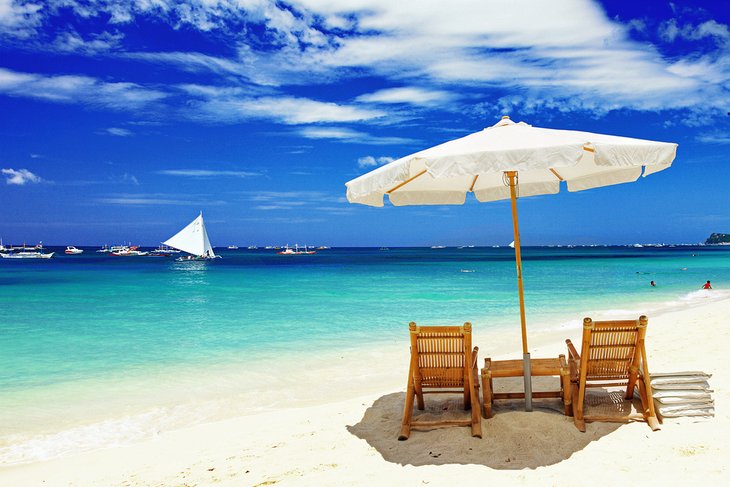 The islands of the Philippines are a tropical paradise waiting for honeymooners in January. The reason the Philippines is a popular romantic getaway is because there are so many beautiful islands, exotic scenery, and world-renowned beaches. It is also a top diving destination and one of the most romantic places in the world.
Whether you and your new spouse are looking to explore caves and mountains or just kick back and enjoy the pleasant weather in the middle of January, there is an island that can accommodate it all.
Couples looking for adventure should look to Puerto Princesa, which has many outdoor explorations like underwater river tours and great snorkeling. Bohol is a beautiful small island with the Chocolate Hills and tarsier sanctuaries that you can tour.
12. Key West, Florida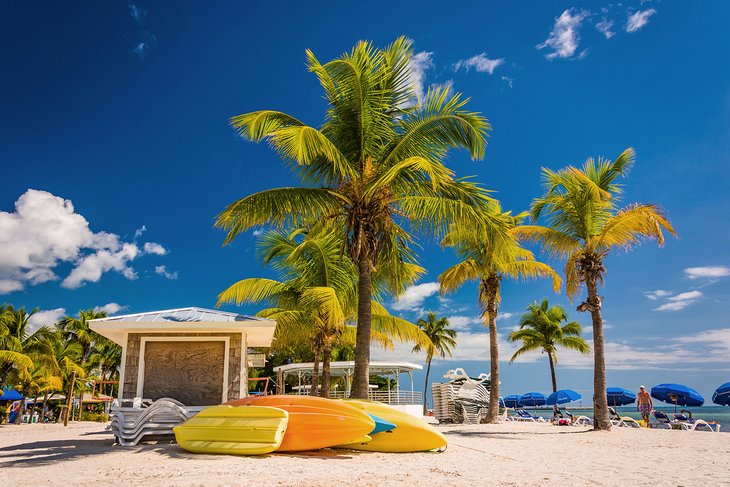 The temperatures on the beaches of Key West in the winter months range between the 60s and 70s Fahrenheit, making it perfect for a tropical January honeymoon.
There are plenty of resorts in Key West, where you can kick back and sleep in late, or you can indulge in the many things to do if your couples mode is to stay busy.
Snorkeling or kayaking in the clear waters are great partner activities that can get you up close to the marine life. Take a romantic sunset stroll along Duval Street for dinner and soak up the local social scene.
You can visit some of the many cultural and historical sites in Key West or plan a day trip excursion to the Dry Tortugas National Park.
13. Dubai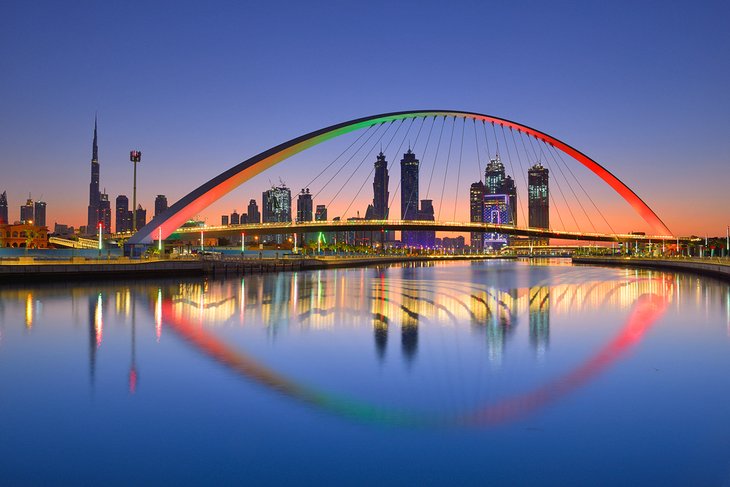 The glitz, glam, and luxury that defines Dubai makes for a great honeymoon, especially in January when temperatures are tolerable for exploring the bustling downtown area. You will be comfortable walking around to take in Dubai's ultra-modern skyscrapers and urban parks. This is a perfect getaway for couples who love being in the middle of the action.
You will certainly spend a lot of time taking in the over-the-top social, cultural, and economic scene that makes Dubai unique, like the Burj Khalifa Skydeck over the city and massive shopping malls.
14. Phu Quoc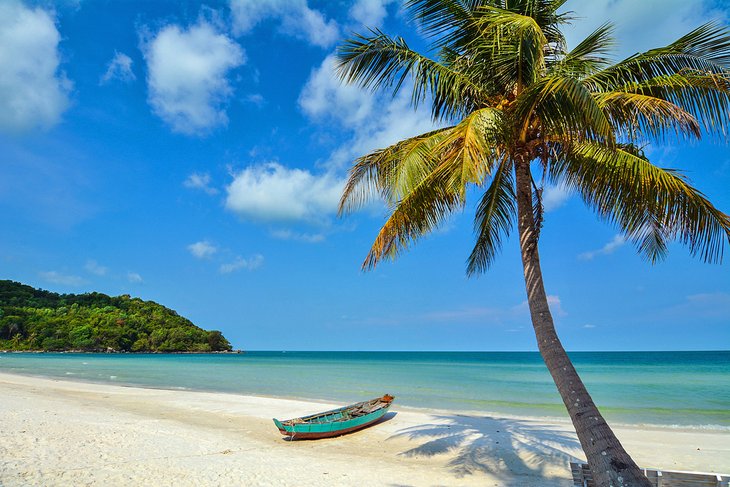 The Vietnamese island of Phu Quoc is an exotic honeymoon destination for January. It is the least humid month to visit the tropical island, which can get quite stifling at other times of the year. The sandy beaches resting along the Gulf of Thailand are pristine and surrounded by the jungles and mountains of Phu Quoc National Park.
There are some all-inclusive luxury resorts on the island that cater to honeymooners, so you can book extra amenities that will make your vacation perfect, from private ocean balconies to secluded villas.
15. Fairbanks, Alaska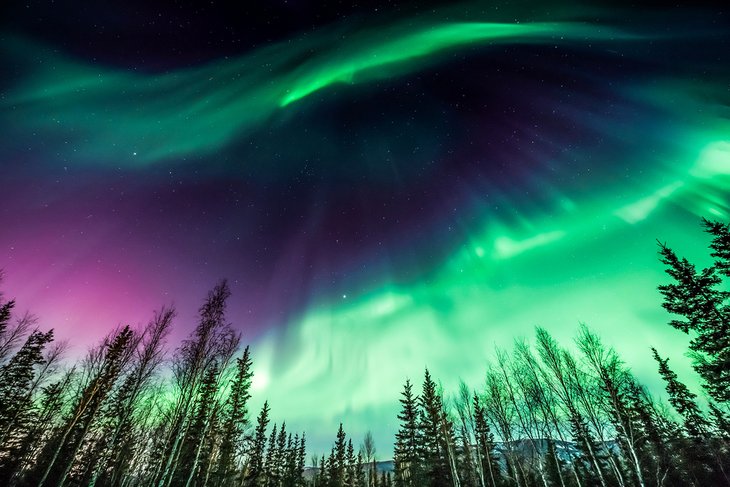 While many couples look for warm destinations in January, bundling up, snuggling up, and having a romantic honeymoon in Fairbanks, Alaska has its advantages. January is one of the best times of the year to catch the stunning natural light show of the northern lights, when skies are darker, and nights are longer.
More Related Articles on PlanetWare.com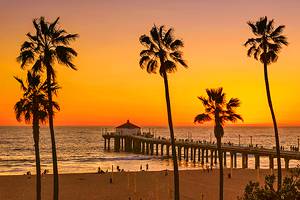 Other Romantic Places to Visit: If you are looking for more honeymoon ideas, be sure to review our articles on the best tropical vacations, the most beautiful islands in the South Pacific, and the most beautiful islands in the world. If the resort experience is your top priority, you will want to browse our list of the best luxury all-inclusive resorts in the world and the best luxury all-inclusive resorts in the Caribbean.