14 Top-Rated Attractions & Things to Do in Monterrey, Mexico
Although one of Mexico's most industrialized cities (it's also the wealthiest and most westernized) Monterrey boasts one of the country's most attractive large city settings. It lies in the Santa Catarina Valley, dominated by the curiously jagged, 1,740-meter-tall Cerro de la Silla (Saddle Mountain) and 2,380-meter-tall Cerro de la Mitra (Mitra Mountain) — both of which make for exceptional sightseeing adventures and easy day trips — and is the capital of the state of Nuevo León.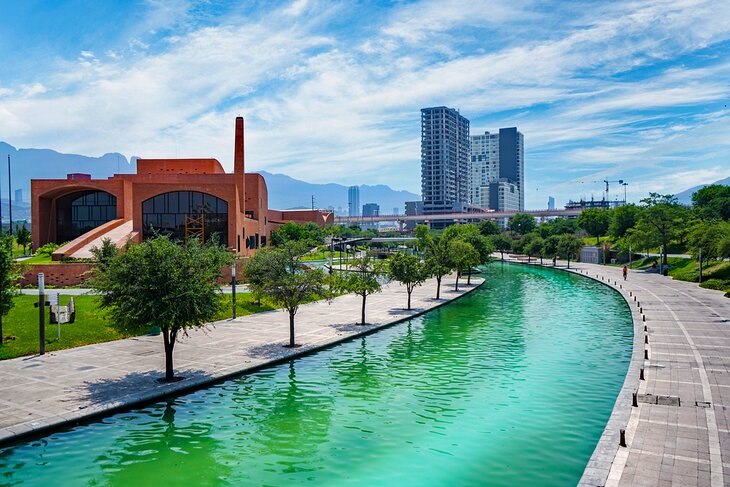 Despite being an ultramodern city, Monterrey has managed to retain some of its traditional Spanish atmosphere in its narrow alleys, flat-roofed houses, and picturesque patios, particularly around the Barrio Antiguo, the city's old quarter, which is experiencing something of a renaissance.
First settled in the 16th century, its importance as a cultural hub is evident in its many fine museums and galleries, along with the public squares and parks used to host a number of important events and festivals.
To ensure you find the best places to visit in Monterrey, be sure to make use of our list of the top things to do in Monterrey.
1. Begin a Tour of the City at the Macroplaza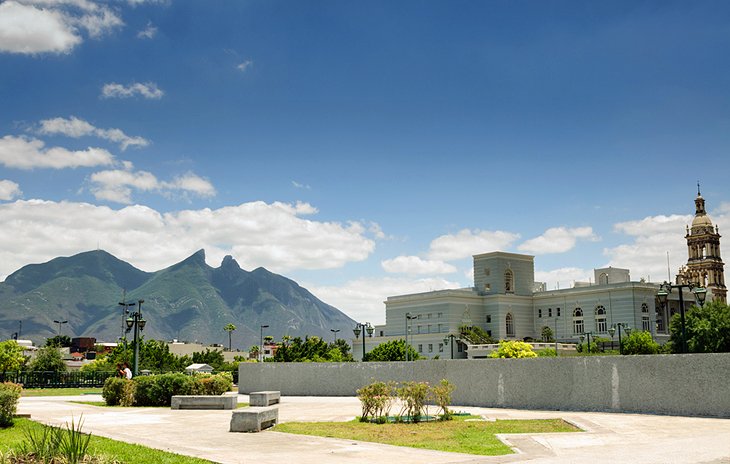 The world's fourth largest public square, Monterrey's Macroplaza is a great place to begin a tour of the city due to its proximity to many of the most important tourist attractions, most within walking distance or an easy bus or subway ride. Built in the 1980s, this 99-acre square encompasses a number of older plazas and their monuments, as well as pretty gardens that invite visitors to linger.
Perhaps the best-known landmark — and certainly the easiest to spot — is the 70-meter-high Lighthouse of Commerce (Faro del Comercio), a massive rectangular structure that is particularly impressive at night when its dazzling green laser shoots out across the city.
Other Macroplaza points of interest include the sandstone Government Palace (Palacio de Gobierno) with its colonial patio and fresco-decorated state apartments and artifacts, among them the guns used to execute Emperor Maximilian and his generals in 1867. Other features of note are the Esplanade of Heroes (Esplanada de los Héroes), the massive Neptune Fountain (Fuente de la Vida), and a memorial to the city's founder, Diego de Montemayor.
Address: Centro, 64000 Monterrey, Nuevo Leon, Mexico
2. MARCO: The Museum of Contemporary Art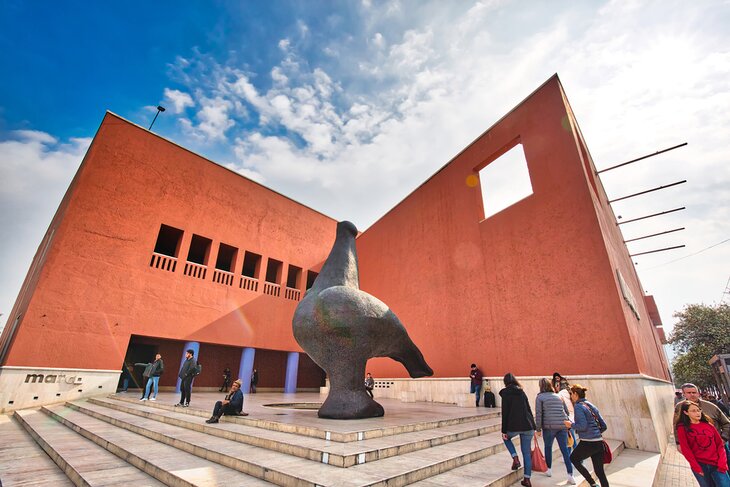 Opened in 1991, the stunningly designed Museum of Contemporary Art (Museo de Arte Contemporáneo de Monterrey, or MARCO for short) stands on Gran Plaza and is a must for those curious about Mexican art. In addition to its many excellent temporary exhibitions, MARCO boasts an extensive permanent collection of modern art from across the country.
Highlights of the museum's 11 galleries include numerous fine paintings, sculptures, and installations from leading Latin American artists, as well as a smattering of works from international artists.
The building itself is something of a piece of art, with highlights including its sculpture garden and a fascinating courtyard with a reflective mirror fountain. Also of interest to art lovers is Pinacoteca de Nuevo León, a museum offering visitors a look at fine art from Nuevo León from the 19th century onwards.
And just around the corner from the MARCO site is the Metropolitan Museum of Monterrey (Museo Metropolitano de Monterrey), located in a 17th-century palace and home to a variety of displays related to the city's rich history.
Address: Juan Zuazua, Padre Raymundo Jardón y, Centro, 64000 Monterrey, N.L., Mexico
3. Metropolitan Cathedral of Our Lady of Monterrey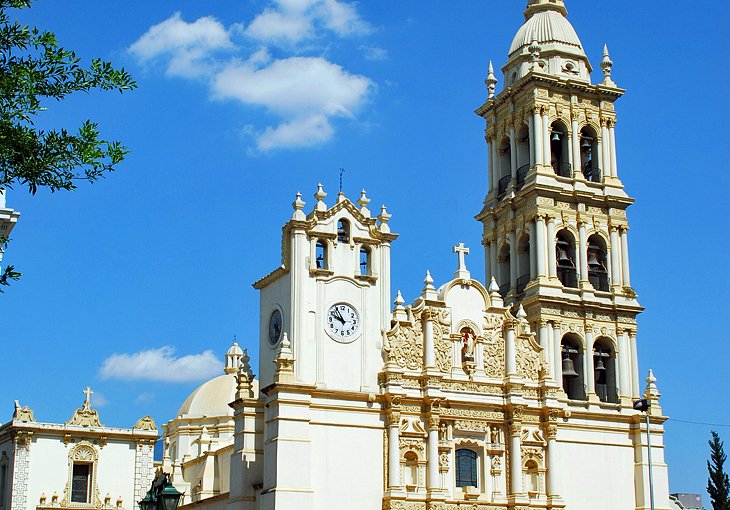 Monterrey's most important catholic edifice, and one of the top free things to do in the city (though donations are always welcome), the Metropolitan Cathedral of Our Lady of Monterrey (Metropolitana de Nuestra Señora de Monterrey) is well worth including on a walking tour of the city's downtown core. Work on the building started in the mid-18th century but it took some 150 years or so to finish, finally being declared complete around 1890.
Although not granted cathedral status until 1994, this impressive structure has long been the seat of the local archdiocese.
In addition to its fine exterior with twin towers and fancy ornamentation - the result of many different influences over the decades - the building boasts a fine interior with many examples of 19th-century colonial artwork, including a number of large murals by well-respected Mexican artist Angel Zárraga.
Address: Juan Zuazua 1100, Centro, 64000 Monterrey, NL
4. Stroll along the Santa Lucia Riverwalk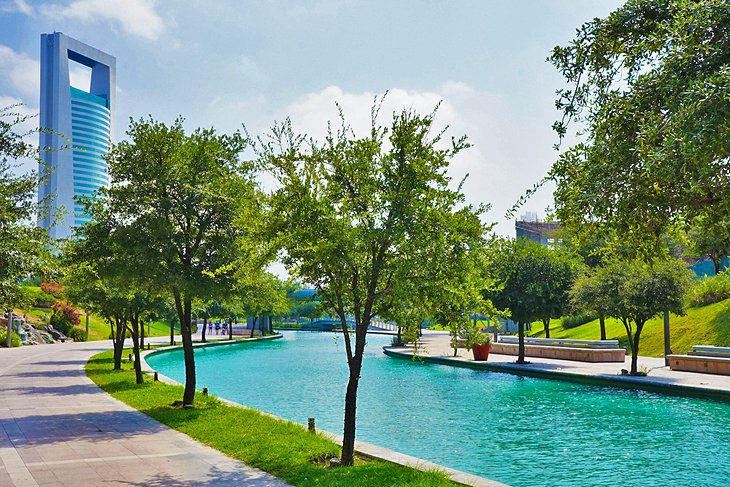 One of the most pleasant walks in Monterrey is along the spectacular Santa Lucia Riverwalk (Paseo Santa Lucía), a man-made river that opened in 2007 and which stretches nearly three kilometers across the city, connecting the Macroplaza to Fundidora Park.
Along the way, you'll discover numerous interesting sculptures (including a genuine Canadian Inukshuk, a stone landmark or cairn), fountains, and other architectural highlights as the river meanders through the pleasant parkland along its riverbanks.
A number of pontoon-style riverboats also provide a fun diversion (fee required), and in a few locations, cafés and restaurants have set up patios overlooking the river.
Travelers should also note that it's also safe to walk after nightfall due to the illuminations of the sculptures and points of interest lining the river, as well as due to the presence of 24-hour surveillance; free Wi-Fi is available along its entire length.
Address: Santa Lucia, Centro, 64000 Monterrey, N.L., Mexico
5. Fundidora Park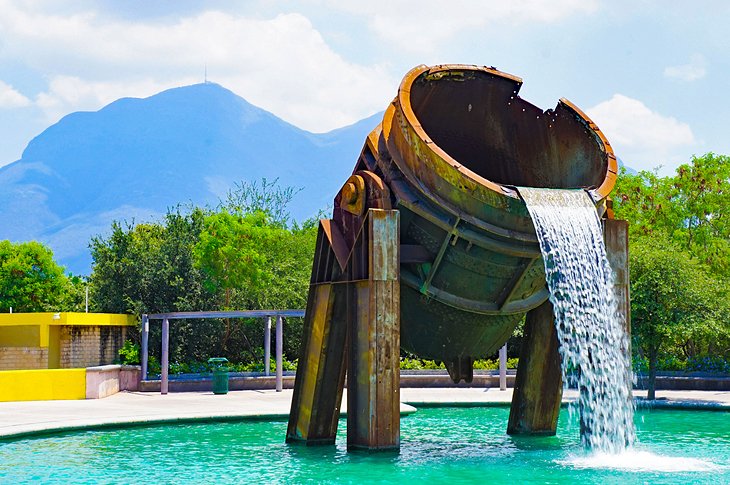 A fun addition to any exploration of the Santa Lucia Riverwalk is to take a slight diversion and explore the many attractions to be enjoyed in Fundidora Park (Parque Fundidora) — and if time's at a premium, you can always take a boat back to the Macroplaza.
Located on the grounds of the city's old foundry — now a fascinating museum — Fundidora's highlights include a number of family attractions that kids will enjoy, including playgrounds; a sports arena with an ice rink; an artificial lake; a water park; and Sesame Street Park (Parque Plaza Sesamo), a theme park based upon the popular TV show.
It's also home to the CONARTE art facility, along with a hotel and convention center. (Editor's Note: It's a large park, so be sure to wear comfortable walking shoes.)
Other park areas with attractions worth exploring are Parque Zoologico La Pastora, the city's small yet popular zoo, and Parque Loroventura, a park with an adventure playground with giant dinosaur statues, 80 bird species, plus a variety of kids' rides.
Address: Avenida Fundidora y Adolfo Prieto S/N, Obrera, 64010 Monterrey, N.L., Mexico
6. The Museum of Steel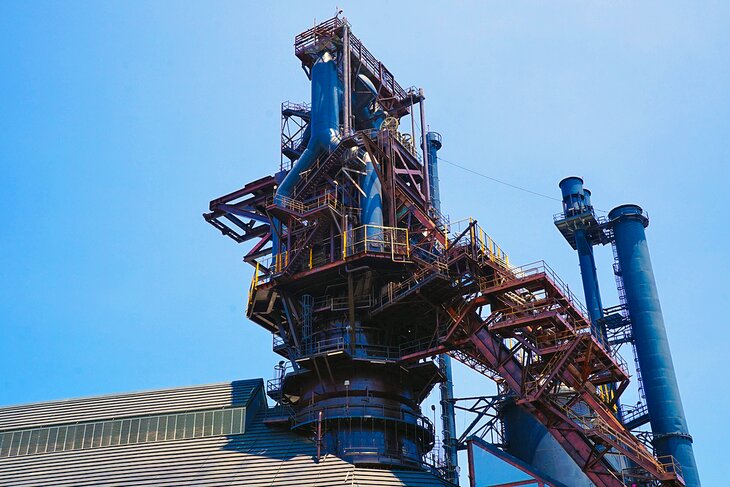 One of the largest museums in Mexico, the Museum of Steel (Museo del Acero) is a must-see when in Monterrey. Built within a former steel mill, this fascinating attraction on the perimeter of Fundidora Park celebrates the city's long tradition as a steel manufacturing hub.
Built around the old plant's massive 70-meter-tall blast furnace, this must-see attraction includes numerous exhibits dealing with the production of steel, as well as related products and industries.
Another museum dedicated to the city's industrial past is the Glass Museum, opened in 1992 and concentrating on the history of glassmaking in the region. Also worth a visit are the Museo de Monterrey with its large collection of modern art by Latin American artists; Museo del Noreste, notable for its many exhibits dealing with the region's past; and the Palace Museum (Museo del Palacio), which showcases the region's social and political history.
Address: Avenida Fundidora y Adolfo Prieto S/N, Parque Fundidora, 64010 Monterrey
7. Explore Barrio Antiguo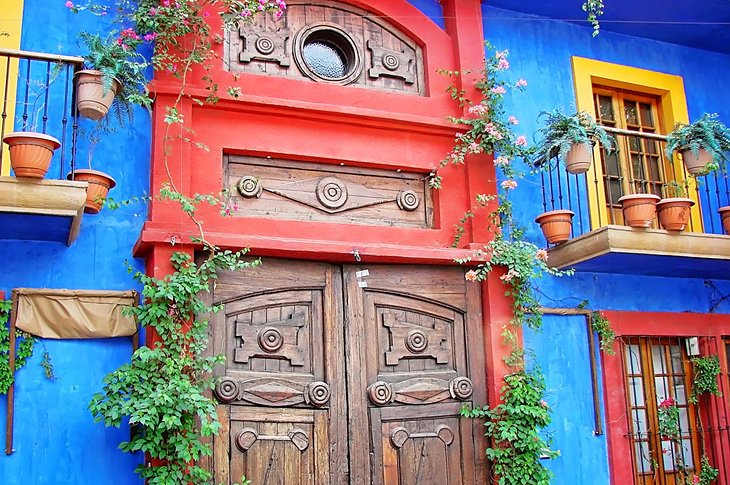 The subject of rejuvenation and revival in recent years, the city's old Spanish Quarter, Barrio Antiguo, is an interesting area to explore. Just a short distance from the Macroplaza, the area-once a no-go zone for visitors for its unsavory goings-on-is slowly gaining popularity for its many well-preserved examples of 18th- and 19th-century colonial architecture.
While the former commercial center of Monterrey is now subject to a variety of restoration and development projects that will make it even more of a tourist attraction, it has already been improved a great deal by making many of the old cobbled streets for pedestrians only. Numerous attractive boutique shops, restaurants, and cafés can be enjoyed here, along with galleries and a sprinkling of museums.
8. Mexican History Museum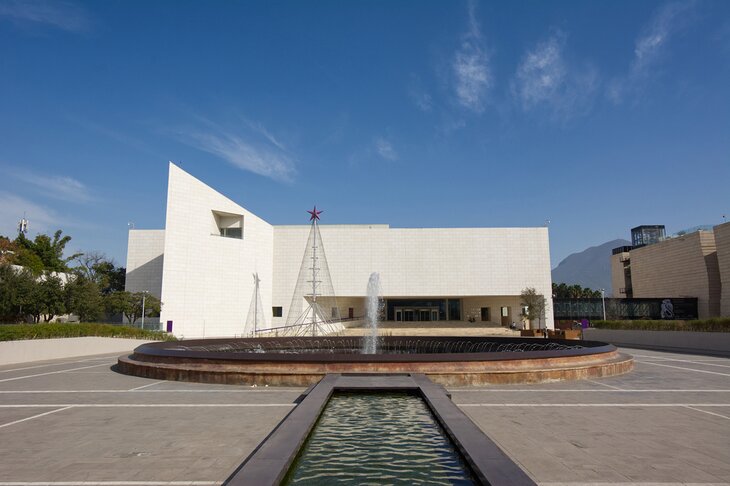 Perhaps making up for the city's lack of ancient Mayan or Aztec archaeological sites — Monterrey was never settled prior to the arrival of the Spanish — the Mexican History Museum (Museo de Historia Mexicana) boasts a superb collection of Pre-Columbian artifacts.
Built in 1994, this hi-tech museum offers visitors a look at Mexico's rich history since the first people settled around the country thousands of years ago to colonial times and the present day through its vast collections and many interactive displays.
Spread across four large halls are exhibits dealing with the country's cultural, economic, and political history portrayed through the use of art and models. The museum also boasts a man-made river with boat rides, and an on-site restaurant and store.
Hot Tip: Be sure to book the services of an English-speaking guide or purchase an English language guidebook upon entry, and if you're visiting on a Tuesday or Sunday, admission is free.)
Address: Calle Doctor José Ma. Coss 445, Centro, 64000 Monterrey, NL
9. The Obispado and the Regional Museum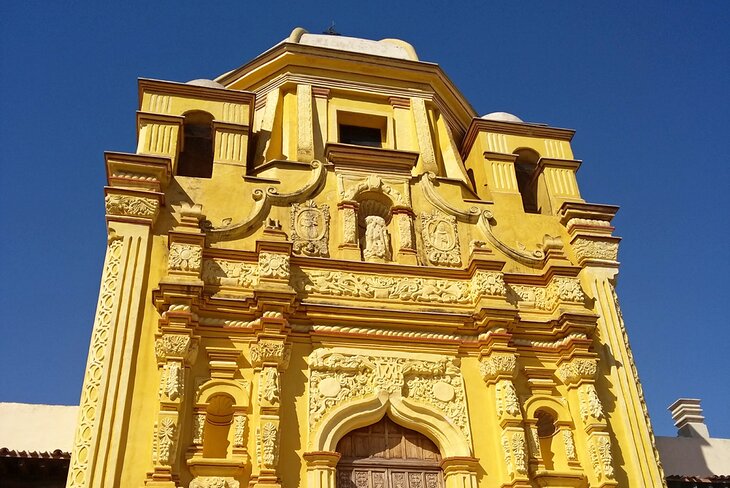 Perched high up on a hill known as Cerro del Obispado stands the former Bishops' Palace, or Palacio del Obispado. This splendid old palace dates from the end of the 18th century and served at different times as both a fortress and a hospital, and in 1913 was even the holdout of notorious bandit and revolutionary hero Francisco "Pancho" Villa.
These days, the building is home to the Regional Museum (Museo Regional de Nuevo León) with its many interesting exhibits focusing on the state's cultural and economic development. Of particular interest is the chapel with its fine Churrigueresque façade and numerous artifacts relating to the Mexican War of Independence.
Cerro del Obispado is also a popular place to visit for its superb views over the city, along with its monuments, including the huge Mirador del Obispado. It's also fun for families traveling with children due to its carousel and pleasant walking trails.
Address: Rafael J. Verger S/N, Obispado, 64000 Monterrey
10. The García Caves and Horsetail Falls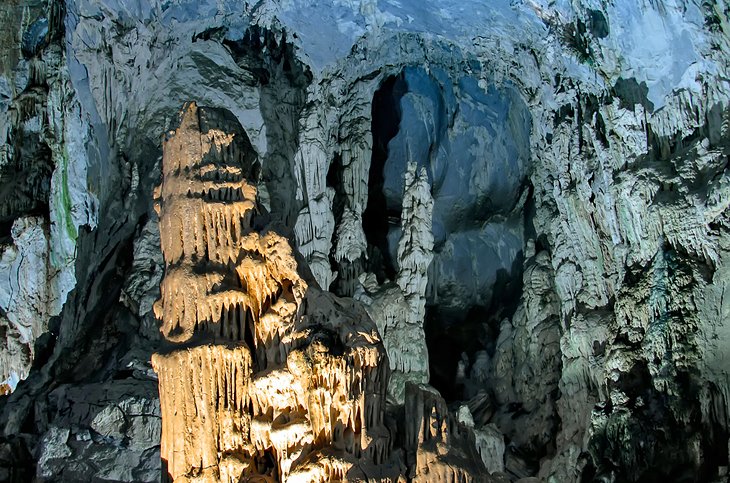 Just a short drive northeast of Monterrey is the small town of García, home to the Garcia Caves (Grutas de García), one of Mexico's largest cave systems. Reached by a cable car ride that offers superb views over the surrounding countryside, this fascinating network of caves part way up the 1,080-meter-tall El Fraile mountain, part of the Cumbres de Monterrey National Park, makes a fascinating excursion away from the bustling metropolis.
Two paths descend into the brightly lit caverns, which were formed more than 50 million years ago, ensuring you'll get plenty of good photos of the amazing rock formations within. Of particular interest is a chamber known as the Light Chamber (El salón de la luz), named after the nearly translucent quality of the cavern's ceiling.
Another worthwhile diversion is to the beautiful Horsetail Waterfalls (Cola de Caballo) about 40 kilometers southwest of the city. Named after the wispy patterns made by the water as it plunges to the pool below, the falls are accessible via footpath and rope bridge.
Address: Carretera a Villa de García S/N, Parque Grutas de García, Santiago
11. La Purísima Church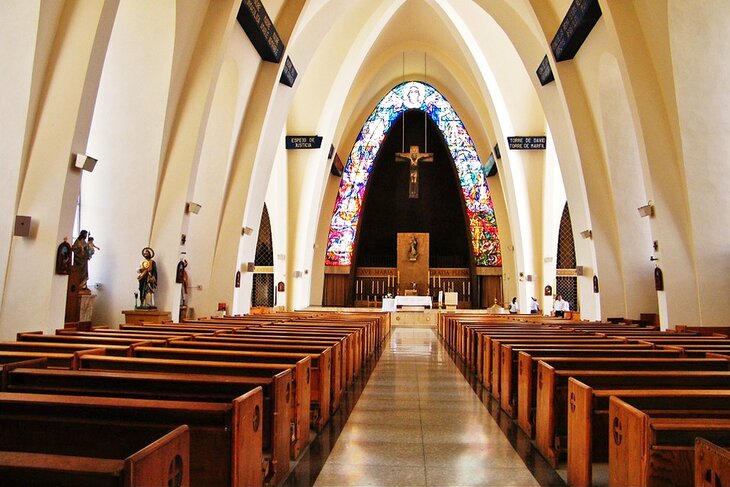 One of Monterrey's more unusual modern buildings is La Purísima Church (Iglesia La Purísima), just a little west of Gran Plaza at the junction of Avda Padre Mier and C Serafin Peña. Widely regarded as one of the best examples of modern sacral architecture in Mexico, this unusual looking catholic church-it's not unlike a WWII-era aircraft hangar with its tall walls that curve up to form the ceiling-was constructed by Enrique de la Mora y Palomar in 1946.
After marveling at the interesting exterior with its many sculptures and monuments, be sure to pop inside for a look at the interior décor, as well as a chance to admire the curving structure up close.
Address: Serafín Peña, Centro, Monterrey
12. Hike up Cerro de la Silla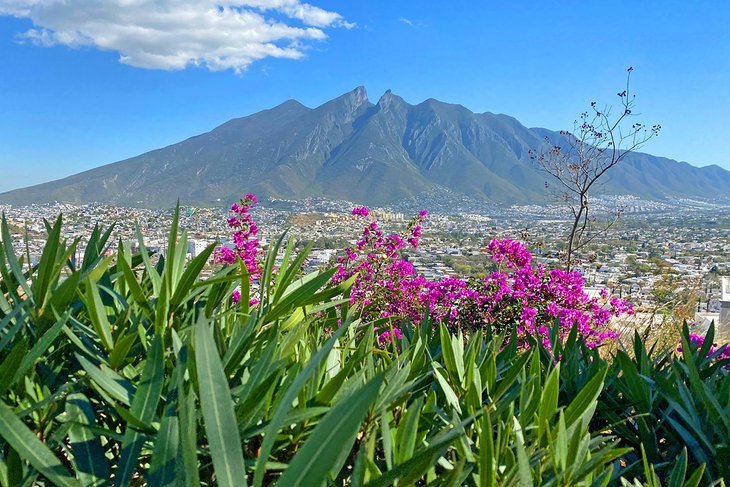 Looking at the highest point in Monterrey is one thing, but actually summiting it is quite another. The journey up Cerro de la Silla (Saddle Mountain) is a challenging journey, but you will truly be rewarded with the very best seat in the house.
The mountain is the most famous peak in Monterrey and reaches 1,820 meters. Hikers can put an hour's worth of work in for fantastic views, while more experienced outdoors people can continue to climb for another few hours to reach the top.
Of course, you don't have to test your limits to get out into nature. A visit to Chipinque Ecological Park can satisfy your adventure mode without having to throw you into overdrive.
Chipinque Ecological Park is located in Cumbres de Monterrey National Park at the base of the Sierra Madre mountains. The park has more than 60 kilometers of trails for mountain biking and hiking. Along the way are several lookouts and vistas, especially as you ascend toward the top. And if you don't feel like tackling the mountain on foot, you can always drive to the lookouts.
13. Conquer La Huasteca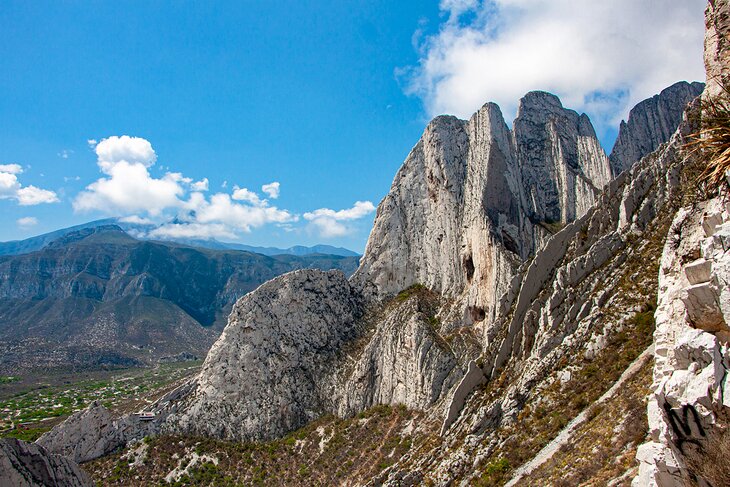 About 20 minutes from the city center is the expansive Parque La Huasteca, one of the first established climbing areas in Mexico that sits at the base of the Sierra Madre mountains. One of Monterrey's top natural attractions, this stunning spot is a paradise for outdoor adventurers.
The park is most famous for its nearly 1,000-foot-tall canyon walls. It's these walls that call some of the most experienced climbers in the world. Inexperienced climbers can also try the beginner-friendly Via Ferrata, as well as rappelling, walking, and hiking trails, and swimming holes that crop up along the babbling river.
The park is open every day in all seasons, though the hurricane and rainy season is between June and October and can be very wet inside the park.
Address: Parque La Huasteca, Miguel Hidalgo, 66196 Santa Catarina, N.L.
14. Experience the Basilica of Guadalupe
One of Monterrey's most important churches, the Basilica of Guadalupe is one of the most famous in the country. Every year, it draws thousands of worshippers who come to celebrate December 12, the day dedicated to the feast of the Virgin Mary.
Unlike other churches in Mexico, the Basilica of Guadalupe is shaped like a pyramid. Inside, it has 55 gold crowns and an enshrined portrait of the virgin.
Address: Guanajuato 715, Independencia, 64720 Monterrey, N.L.
Map of Attractions & Things to Do in Monterrey, Mexico
More Related Articles on PlanetWare.com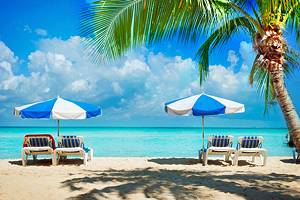 Mexico's Top Beach Vacations: Mexico has a well-earned reputation for its affordable beach vacations. A favorite for those who enjoy water sports such as diving and snorkeling, the island of Cozumel is known for its coral reefs and dazzling blue-green sea. Those seeking luxury resorts in which to relax should consider Cancún, a tropical island destination connected to the mainland that's famous for its long white-sand beaches and great weather. Cabo San Lucas is another popular Mexican destination, especially for those seeking a luxury beach vacation, making it especially popular for couples wanting to enjoy endless fresh seafood and whale watching adventures.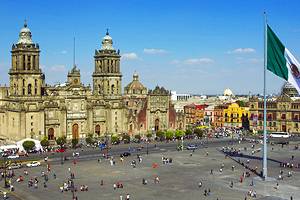 Explore Mexico's Cities: Mexico City is a must-visit destination in Mexico, and exceeds all expectations thanks to its breathtaking setting amid two huge, snow-covered volcanoes, along with its old colonial churches and palaces. Guadalajara is the country's second largest city and is known for its European influences, seen in its broad tree-lined streets and quaint public squares. For a fine example of a well-preserved colonial city, check out charming Morelia, known for its superb architecture and slower pace.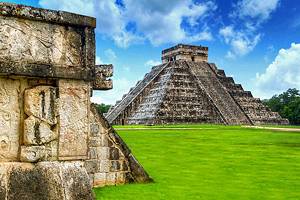 Mexico Vacation Ideas: Mexico offers plenty of opportunities to learn more about the country's rich history while on vacation. If staying in Cancun, one of the most accessible attractions is the breathtaking Chichén Itzá, the largest of the many Mayan cities that can still be visited. The ruins of Tulum are also worth exploring, and the site is especially noteworthy for its dramatic coastal setting. Although featuring a more recent past, the unique colonial architecture of Guanajuato, including its amazing underground network of roads and passages, makes it a great city destination to include on your Mexico travel itinerary.