15 Top-Rated Tourist Attractions in Guadalajara
Guadalajara may be Mexico's second largest city and the capital of the state of Jalisco, but it is a city that has still managed to preserve the independent character of a town conscious of its own traditions.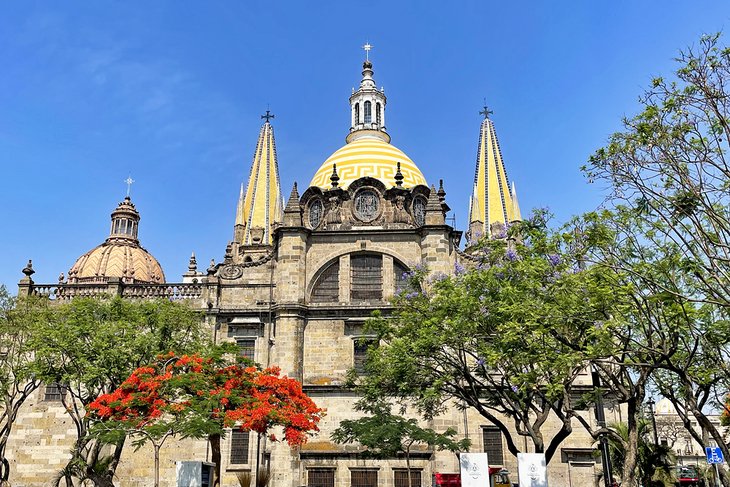 The city exudes a distinct European atmosphere, with wide tree-lined boulevards, leafy plazas, Spanish-influenced architecture, and sidewalks humming with activities and attractions. But Guadalajara is also famous as a center of mariachi music, and is a stronghold of Charreadas, the Mexican version of the rodeo.
The Tapatios, as the people of Guadalajara call themselves, celebrate the popular folk dance, known as Jarabe Tapatio. These three things together are often what travelers imagine when they think of Mexican folk traditions, and Guadalajara is at the heart of them all.
It's also an easy city to explore, thanks to its mild subtropical climate. It's easy to navigate, as well, thanks to the city center's four magnificent squares, handily connected and arranged in the form of a cross, with the city's principal tourist attractions and things to do set around them.
Guadalajara is as cultural and diverse as Mexico City, but much smaller in size and less hectic in energy. For ideas on the best places to visit, read our list of the top tourist attractions in Guadalajara.
1. Instituto Cultural de Cabañas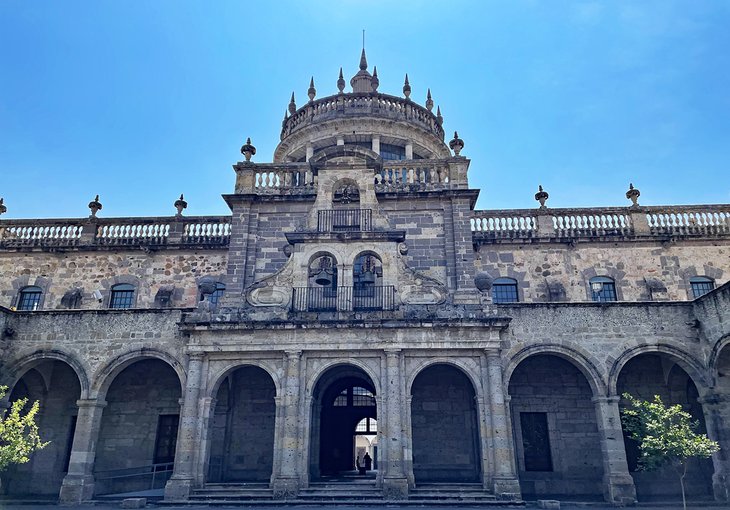 In the downtown historic core, the World Heritage-listed Instituto Cultural Cabañas (formerly called Hospicio Cabañas) is a splendid Neoclassical former hospital and orphanage built at the beginning of the 19th century.
Today, the complex is home to the Cabañas Cultural Institute and the Cultural Heritage of Humanity. Besides the building's graceful architecture, based on similar designs in Paris and Madrid, the main highlight here is the collection of 57 magnificent frescoes painted by José Clemente Orozco, which are widely considered to be among his finest works.
Most of the murals adorn the ceiling and walls around the vast nave and cupola, including his famous The Man of Fire (El Hombre del Fuego) mural. Guided tours are available in English and Spanish and are highly recommended.
Afterwards, visit the huge Market Hall (Mercado Libertad) nearby, where regional costumes, pottery, paper flowers, and musical instruments are offered for sale. It is the largest indoor market in Latin America.
Address: Cabañas 8, Las Fresas, 44360 Guadalajara, Jalisco
2. Guadalajara Cathedral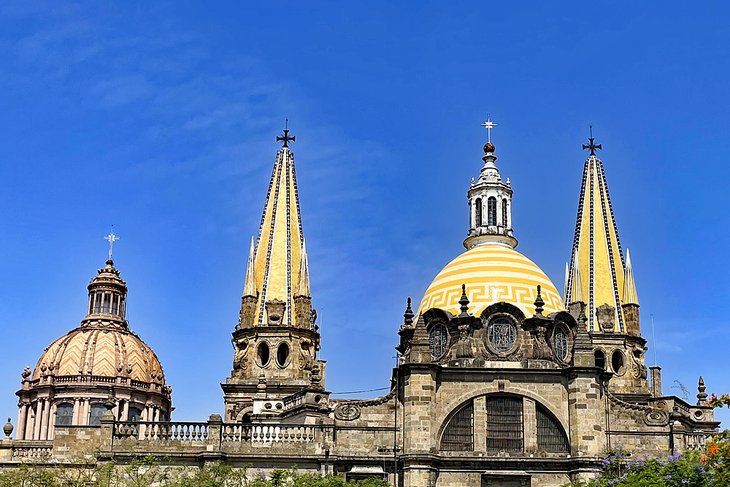 While occupying much of the lovely public square known as Plaza de Armas, the beautiful Guadalajara Cathedral (Catedral de Guadalajara) stands with its façade fronting the adjoining Plaza de los Laureles, a smaller square with an impressive fountain.
Built between 1558 and 1616 and much altered in later periods, the cathedral, although mostly Baroque in appearance, shows a remarkable mingling of different styles, particularly in its fine mostly Gothic interior. Highlights include its many chapels with their paintings attributed to Cristóbal de Villalpando, Miguel Cabrera, and Murillo, some of Mexico's finest artists. A particularly beautiful example by Murillo - the Assumption of the Virgin Mary - hangs over the doorway of the sacristy.
Address: Av Alcalde 10, Zona Centro, 44100 Guadalajara, Jalisco
3. Expiatory Temple (Templo Expiatorio del Santísimo Sacramento)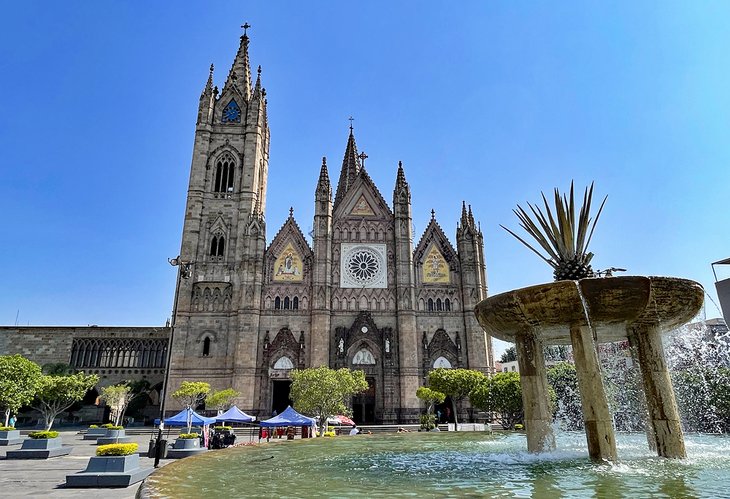 Although one of Guadalajara's newer churches - construction started in 1897 and didn't end until 1972 - the Templo Expiatorio del Santísimo Sacramento is undoubtedly one of the finest religious structures in the city.
Built in neo-Gothic style, the church is famous for its richly embellished exterior and many European-made components. Highlights include its finely carved doors inlaid with bronze reliefs, exquisite mosaics from Italy, a unique German clock, and a superb carillon capable of playing 25 different pieces of music (it can also be played from inside the church) while figures of the 12 Apostles move around it.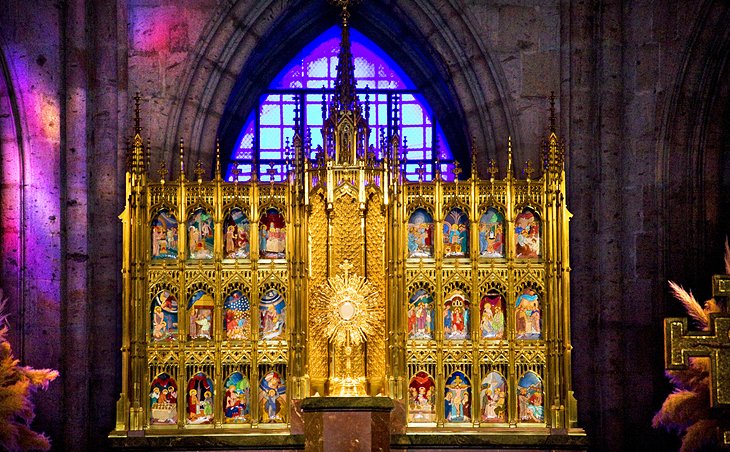 Also of interest are the building's fine stained-glass windows from France and the richly decorated Golden Altar with its many biblical stories.
Address: Av López Cotilla 935, Centro, 44100 Guadalajara, Jalisco
4. The Government Palace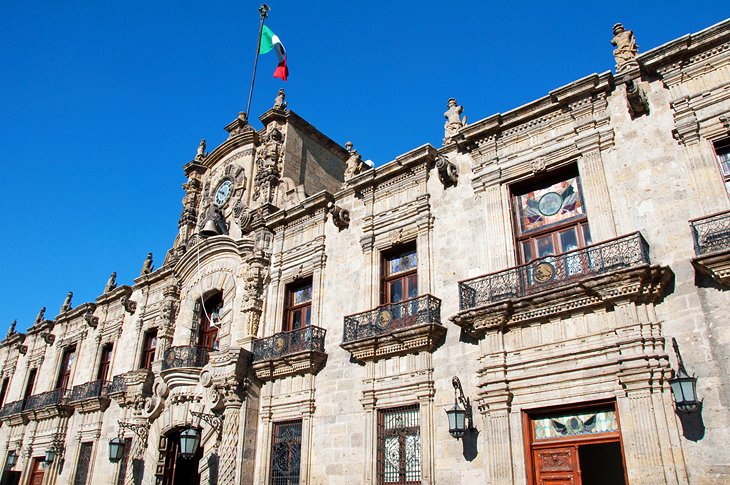 Steps from the cathedral in the finest of Guadalajara's four main squares, the Plaza de Armas, stands the Government Palace (Palacio de Gobierno). Started in 1643 and completed in 1774, this splendid Baroque building is well worth a visit with its many columns displaying zigzag ornamentation, large volutes, and Churrigueresque pilasters (estípites).
Notable interior highlights include its fine old staircase and, in one of the council chambers, a number of murals depicting the War of Independence, along with the heroes of the three Mexican wars, painted by famous fresco-painter José Clemente Orozco, a native of the state of Jalisco.
Address: Avenida Ramón Corona, Guadalajara, Jalisco
5. Teatro Degollado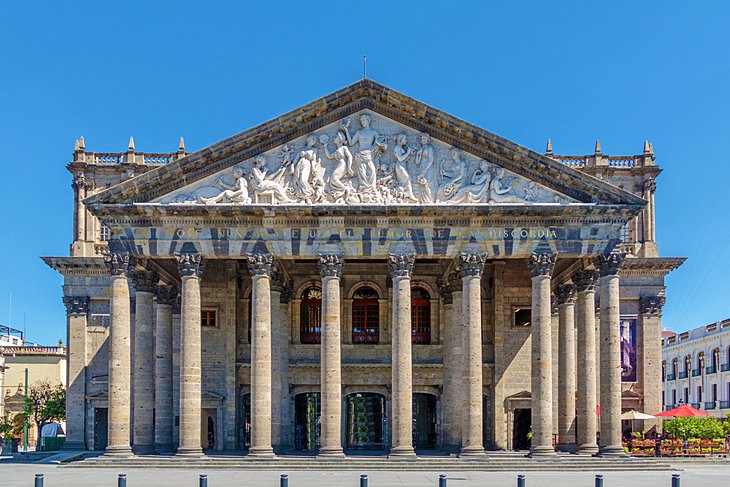 Opposite the cathedral, the Neoclassical Teatro Degollado is the city's most important - and beautiful - performing arts venue. Completed in 1866, this impressive theater is worth visiting for its fine architectural details and lavish interior design. The exterior features 16 Corinthian columns and a marble relief of Apollo surrounded by the nine muses.
Known for its excellent acoustics, the theater is home to the Philharmonic Orchestra of Jalisco and Guadalajara City Ballet, among other local cultural institutions, and it also hosts international Mariachi competitions. Even if you can't catch a performance here, it's worth poking your head inside to gape at the plush, gilded interior. Like a red and gold layer cake, five tiers of balconies soar above the stage, and dramatic frescoes depicting scenes from Dante's Divine Comedy adorn the ceiling.
Address: Calle Degollado s/n, Zona Centro, 44100 Guadalajara, Jal., Mexico
6. Guadalajara Zoo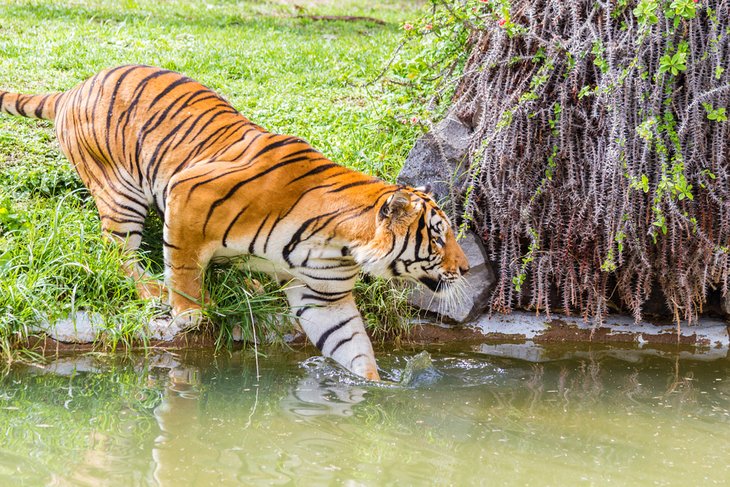 Just a few minutes north of the city is the Guadalajara Zoo (Zoológico Guadalajara). In addition to its fine setting - it overlooks the stunning Santiago Gorge - this fun attraction is one of the largest and most important zoos in Latin America.
Highlights of its collection of animals include many rare species such as white lions, Bengal tigers, and black panthers, plus a large primate contingent featuring gorillas and orangutans, along with a number of native Mexican species such as Mexican wolves.
Other highlights include a large aquarium and a reptile house with numerous lizards, snakes, and spiders. The zoo is also noted for its large aviaries, in particular two dedicated to songbirds and tropical species. Kids will love Safari Masai Mara, a fun ride through the African savannah stocked with antelope, rhinos, and other species.
Address: Av Paseo del Zoologico 600, Huentitán El Alto, 44390 Guadalajara, Jalisco
7. José Clemente Orozco's Frescoes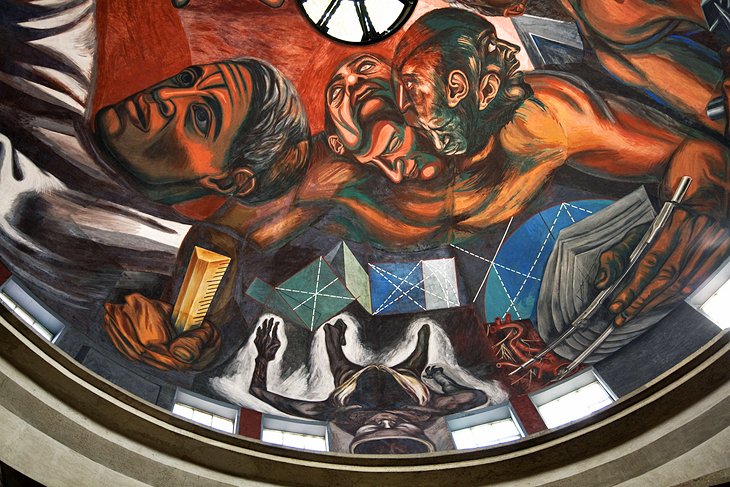 Spread across the city are a number of sites featuring artwork by one of Mexico's most renowned painters, José Clemente Orozco (1883 - 1949). Some of his finest work can be seen in the form of frescoes in a former chapel in the Instituto Cultural Cabañas complex. Painted between 1938 and 1939, these huge murals portray the Four Elements, Art, and Science, as well as the Conquest and the Four Riders of the Apocalypse.
The high point is the superb fresco The Man of Fire (El Hombre del Fuego) in the dome.
Various rooms around the complex are also of interest as they contain a variety of exhibits devoted to Orozco's life and works. Another site containing examples of Orozco's frescos is the Government Palace (Palacio de Gobierno).
8. Rotonda de Los Jaliscienses Ilustres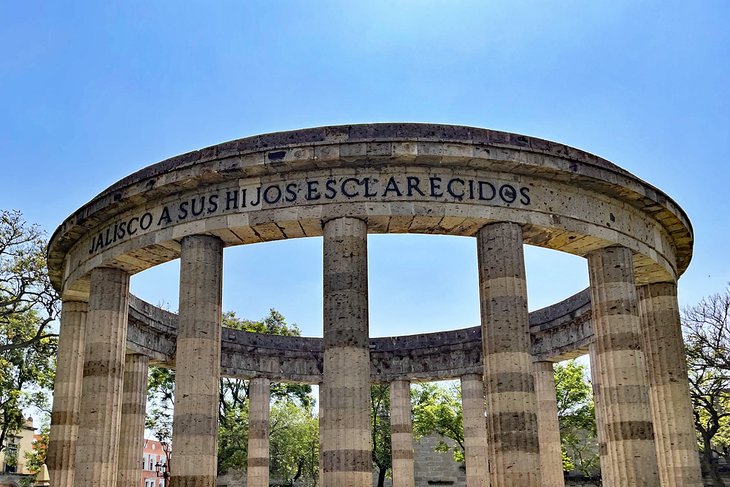 Just outside Guadalajara Cathedral in Plaza de Armas, the Rotonda de Los Jaliscienses Ilustres (Rotunda of the Illustrious Jaliscienses) is one of the city's most distinctive monuments and lives in a beautiful park-like setting.
Constructed in 1952 in honor of the state's best-known historical figures - including famed artist José Clemente Orozco, whose work can be seen in murals across the city - this large circular stone monument features 17 tall columns and houses the remains of 98 important individuals. Statues of some of these individuals adorn the surrounding lawns.
Hot Tip: Visit the site after nightfall when it's lit up in spectacular fashion, an effect heightened by a flaming cauldron in the middle of the rotunda.
Address: Av. Fray Antonio Alcalde 108, Zona Centro, 44100 Guadalajara, Jal., Mexico
9. Parque Agua Azul & Bosque Colomos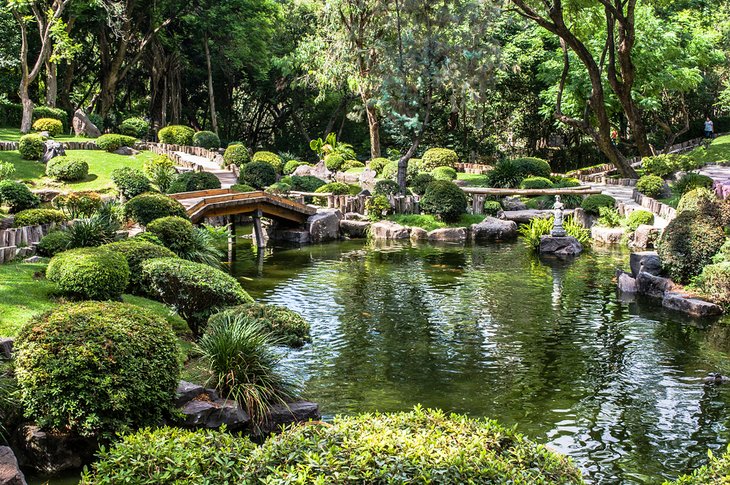 Guadalajara's most popular public park is the beautiful Parque Agua Azul, literally translated as the Blue Water Park. Opened in 1952, the park covers an area of some 168,000 square meters and is a wonderful place to stroll among the landscaped gardens and trees.
Highlights include a tropical orchid house, as well as a Butterfly House and an aviary, both home to a wide variety of indigenous species. Also of interest is the adjacent Casa de las Artesanías, an area where local folk art is exhibited and sold, as well as a small anthropological museum (the Museum of Paleontology), an open-air theater, and a flower market.
Another popular park in Guadalajara is Bosque Colomos. Densely wooded in parts and punctuated by meandering waterways where ducks glide, this peaceful green space offers a relaxing respite from the city buzz. Other highlights here include a tranquil Japanese garden, running tracks, and a cultural center with art-related workshops in genres such as folk dancing, painting, drawing, and sculpture. Bird-watching and picnics are other popular things to do here.
Address: Calz Independencia Sur 973, Centro, 44100 Guadalajara, Jal., Mexico
10. The Regional Museum of Guadalajara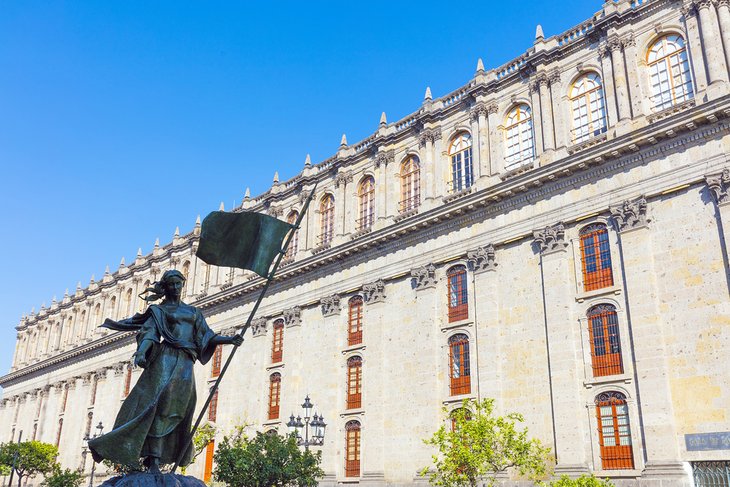 The Regional Museum of Guadalajara (Museo Regional de Guadalajara) is just a short stroll from the Plaza de Armas and is worth a quick visit.
Housed in a former 18th-century seminary that also served as a headquarters and prison during the War of Independence, the museum opened in 1918 and features numerous Pre-Columbian finds and scattered ethnographical displays, but note that the descriptions are mostly in Spanish.
Highlights include 14 dioramas and exhibits dealing with local fossils and geography, a large mineral collection that includes an 800-kilogram meteorite, and a fine collection of colonial-era artwork, as well as contemporary and modern art.
Depending on the day of your visit, some rooms might be closed.
Address: Calle Liceo 60, Zona Centro, 44100 Guadalajara, Jalisco
11. The Churches of Santa Mónica and San Agustin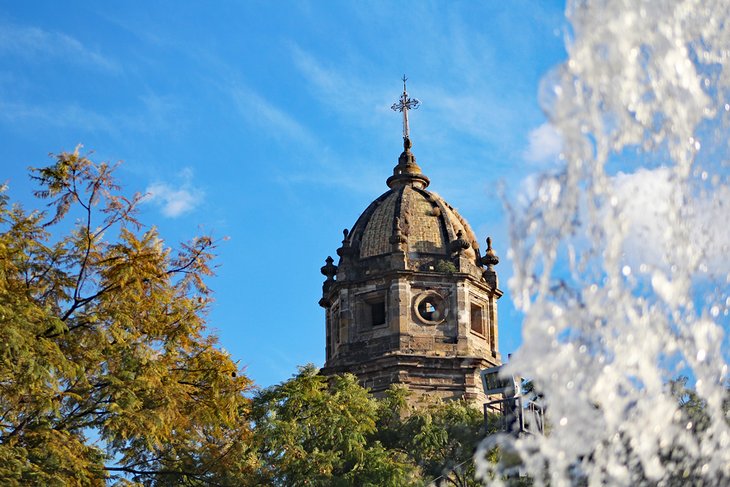 Guadalajara boasts many splendid old churches and most are easily accessible from the historic city center. One of the prettiest, the 17th-century Church of Santa Mónica (Templo de Santa Mónica), lies a few blocks northwest of the cathedral and is notable for its Baroque façade, with its twisted columns and intricately carved ornamentation including grapes, cobs of maize, angels, double eagles, and symbols of religious orders.
Also of interest is the splendid Church of San Agustin (Templo de San Agustín), part of a former convent built in the 16th century with later Baroque flourishes and boasting a splendid interior that includes a fine altar with an image of the church's patron saint. Other Baroque churches of interest are the 17th-century San Francisco, San Felipe Neri, and Aránzazu Churches.
Address: Esq Degollado, Calle de Morelos, Zona Centro, 44100 Guadalajara, Jalisco
12. Guachimontones Archaeological Site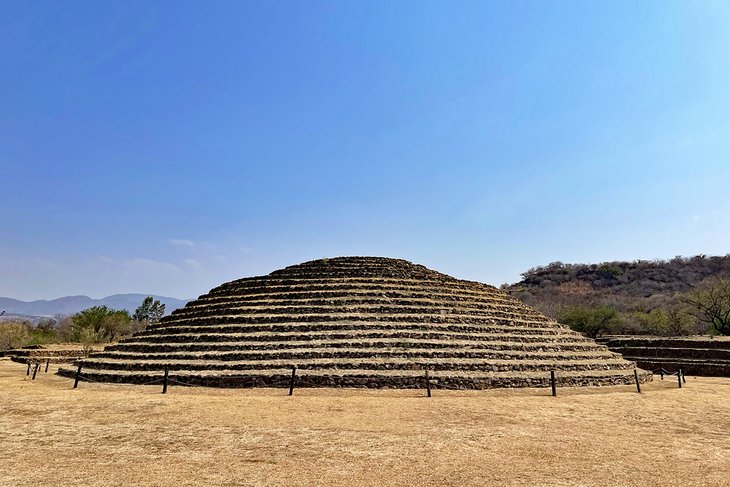 Mexico is steeped in thousands of years of indigenous culture, the most well-known of which are the Mayan and Aztec cultures.
But Mexico is home to many more indigenous tribes who have left their marks on history. The Teuchitlan people lived in what is now known as the Tequila Valley outside of Guadalajara, from 300 BC through AD 900, and have left monumental structures behind, which make for a great day trip from Guadalajara.
These structures are known as the archaeological site of Guachimontones, distinct circular step pyramid structures that look similar to beehives and seem to pop out of the grassy valley floor. This is one of the only examples of rounded pyramids in Mexico, though excavations at other Teuchitlan sites reveal that there may be similar structures.
It is one of the most spectacular sites in Jalisco, but be sure to arrive prepared with comfortable shoes and water. It's a bit of a challenging climb up to the archaeological site.
13. Charros de Jalisco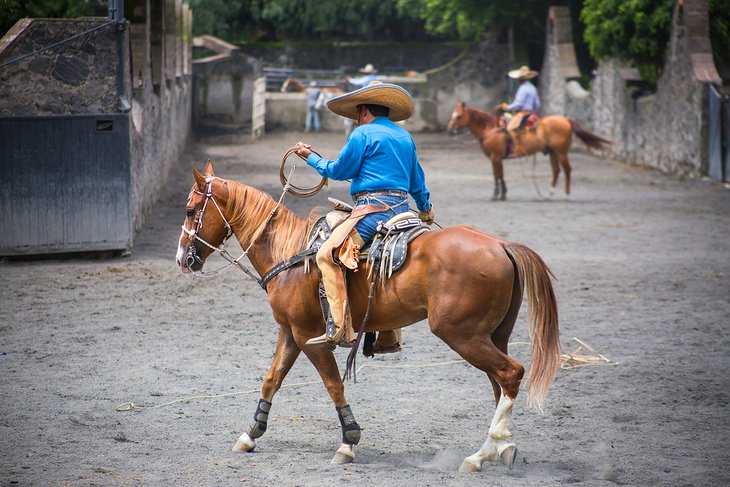 Sunday is a very special day in Guadalajara. Sunday is the day that Guadalajara comes alive with the tradition of charreria. What exactly is charreria? As of 1933, charreria is the official national sport of Mexico. It's often aligned with the rodeo in the United States, but it has distinct differences.
Charreria can trace its roots back to the 16th century, when horses were brought to Mexico on Spanish ships. The charreria culture started on the haciendas, predominantly in the state of Jalisco. Haciendas were large, ranch-style homes on sprawling acres of land with many employees and farmhands. The original charros (charreria competitors) were farm workers, who would hold competitions to show off their horse skills.
Fast forward to the 1920s and 30s, when the hacienda culture had ended and the rise of formal charreadas began. Today it is a national sport performed all across the country and one that is deeply rooted in the traditions and history of Mexico.
One of the best spots in Guadalajara to watch the charreria events is at the Lienzo Charro. Charros here are not paid but rather participate in the events out of sheer passion. The event always starts at noon and features about nine different competitions to show off horse-riding and wrangling skills. The entire event is usually over by 2pm – just in time for lunch.
Charreria events are always entertaining, especially in Guadalajara. The stands come alive with spectators who come for the revelry, the socialization, and, of course, the competition. Afterwards it's not uncommon for families and friends to all have a big meal together. It's a day of family, history, and cultural pride.
14. Tlaquepaque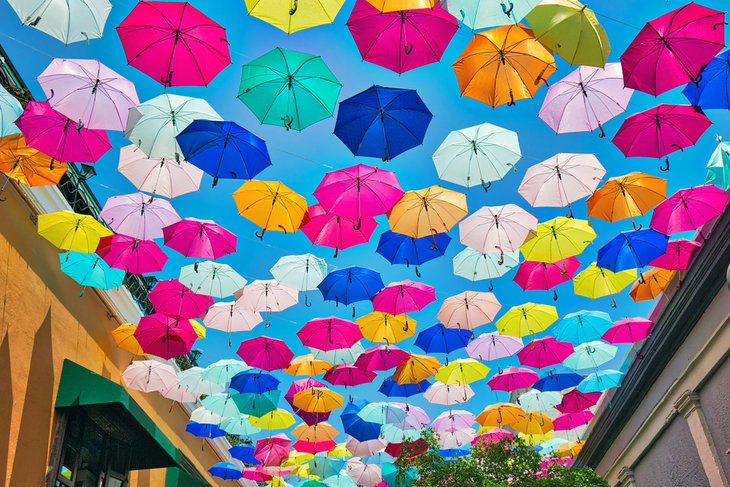 Just outside Guadalajara is the small village of Tlaquepaque. Tlaquepaque is a shopper's and art-lover's paradise, splashed in color, packed with galleries and boutiques, and restaurants.
One of Mexico's famous Magical Towns, Tlaquepaque has a history rooted in pottery and sculpture tradition, which is why it has attracted so many artists and artisans over the years to open their own shops and galleries. Today it is home to more than 200 workshops and art galleries.
In this stunning small town, visitors love to meander the cobblestone streets, which are often flanked with buildings festooned with colorful flags, murals, or outdoor art.
Several museums can be found in Tlaquepaque, as well, like the Panduro Pottery National Prize Museum or the Regional Museum of Ceramics of Tlaquepaque. The latter sits inside a house that dates back to the 17th century.
Since Tlaquepaque is so close to Guadalajara, it can easily be done for an hour or two, if not for a full day. But Tlaquepaque also has great boutique hotels for people who want to linger a bit longer.
15. Haciendas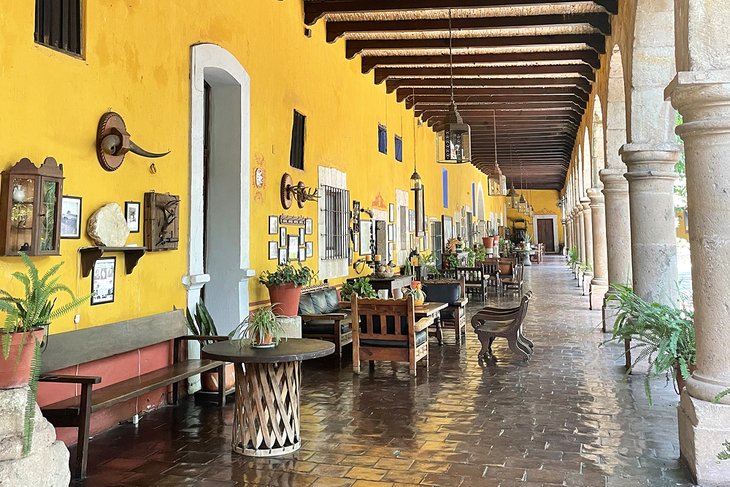 An important part of the history of Western Mexico is the hacienda culture that was in place for the better part of 300 years. Since the arrival of the Spanish up until the Mexican Revolution, haciendas played an integral role in the culture and society of Mexico.
While hacienda culture is long gone, many of the historic buildings still remain. Many of them have even been renovated and modernized for the 21st century and converted into luxury hotels. A trip outside the city to visit or stay at one of these haciendas provides such a unique glimpse into the past of Jalisco and the area surrounding Guadalajara.
One of the most famous haciendas is Hacienda El Carmen Hotel & Spa, which is about an hour from Guadalajara. Sitting on a sprawling amount of land, the 16th-century building has been in the hands of one family for generations. Today it is a gorgeous hotel with a fabulous restaurant, spa, horseback riding, and lovely views over the rolling mountains and farmland.
In the city proper, Villa Ganz Hotel Boutique is another historic hacienda that has been converted into a boutique hotel. This villa sits in the vibrant Lafayette neighborhood, known for its galleries, museums, restaurants, and shopping.
Map of Tourist Attractions in Guadalajara
Guadalajara, Mexico - Climate Chart
Average minimum and maximum temperatures for Guadalajara, Mexico in °C
J
F
M
A
M
J
J
A
S
O
N
D

24

7

26

7

28

9

30

12

32

14

30

17

27

17

27

17

27

16

27

13

26

9

24

7

PlanetWare.com
Average monthly precipitation totals for Guadalajara, Mexico in mm.

18

5

3

8

33

168

249

208

150

48

18

13
Average minimum and maximum temperatures for Guadalajara, Mexico in °F
J
F
M
A
M
J
J
A
S
O
N
D

75

44

78

45

82

49

86

53

89

57

86

62

80

62

81

62

80

61

80

56

79

48

76

45

PlanetWare.com
Average monthly precipitation totals for Guadalajara, Mexico in inches.

0.7

0.2

0.1

0.3

1.3

6.6

9.8

8.2

5.9

1.9

0.7

0.5