14 Top-Rated Attractions & Things to Do in San Miguel de Allende
Author Meagan Drillinger has spent more than a decade exploring Mexico and visits several times per year.
San Miguel de Allende explodes like a Pollock splash of color from the rolling green mountains of central Mexico. A popular day trip from Mexico city, just three hours away, this city is a true jewel.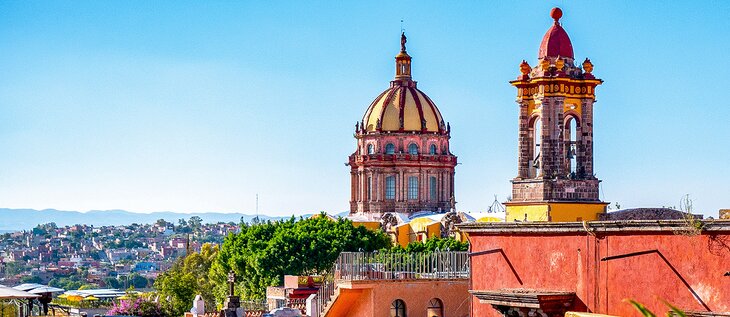 With stunning colonial architecture, cobblestone streets, and undulating mountains, San Miguel de Allende is one of Mexico's most picturesque and beloved cities. It was named a UNESCO World Heritage site in 2008, and offers things to do for all kinds of travelers.
While the destination has always been postcard-perfect, in the last few years, San Miguel de Allende has elevated itself to world-class status. It offers fantastic restaurants, luxury hotels, wellness amenities, art galleries, and a year-round calendar of events. Not only that, the weather is more or less perfect 365 days a year.
Most visitors recognize the city from the iconic church that sits at its heart. From here, you can explore dozens of art galleries, viewpoints for 360-degree panoramas, nearby hot springs, festivals, botanical gardens, and other attractions.
Being a huge destination for expats, the city offers ample opportunity to do a deep dive into immersive Spanish classes.
For ideas on the best places to visit in this enchanting city, see our list of the top things to do in San Miguel de Allende.
1. Parish of San Miguel Arcangel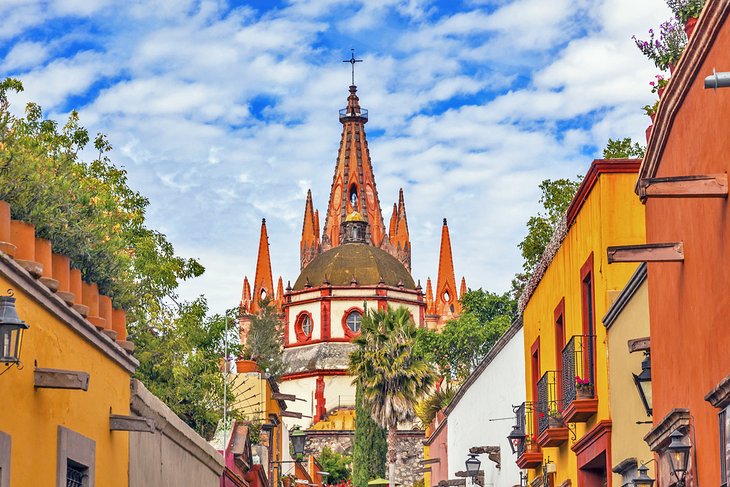 Like a blush-colored beacon rises this iconic structure that is often the focal point of the entire city. The Parish of San Miguel Arcangel, perched atop the city, is one of the most beautiful examples of architecture not only in the city, but throughout Mexico.
The base of the church dates from the late 17th century, but the tapered pinnacles were designed by local stonemason, Zeferino Gutierrez in the late 1800s. Allegedly, he based the design on a Belgian church.
One of the most important images within the church is that of Cristo de la Conquista, which sits near the main altar. It was made in Patzcuaro sometime around the 16th century. You may even be able to peek into the church's crypt, where several Mexican war heroes are buried. The best part of the church? Entrance is free.
Near the Parroquia is the Iglesia de San Rafael, which was founded in the late 18th century.
Address: Principal S/N, Zona Centro, Centro, 37700 San Miguel de Allende, Gto.
2. Cañada de la Virgen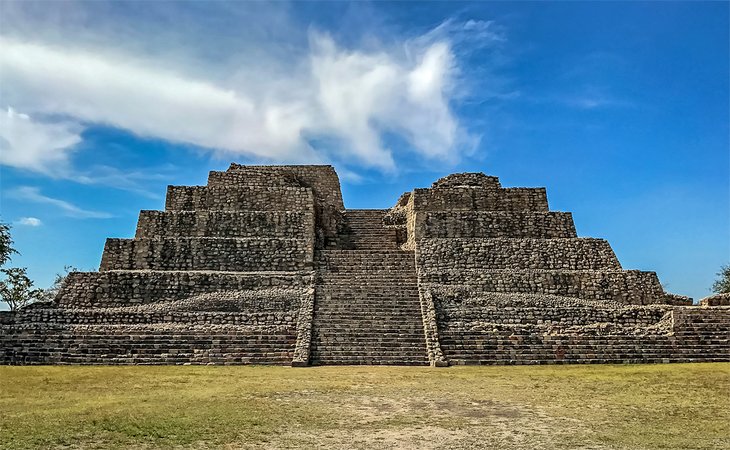 Open to the public less than 10 years ago, San Miguel de Allende's Cañada de la Virgen is one of the best-kept archaeological secrets of Mexico. The original residents of this pre-Hispanic city are still unknown, but it was believed that it was occupied between approximately AD 540 and 1050.
Today, analysts are in awe of the site, which is precise mathematically, architecturally, and astronomically.
The most important structures are the House of the Thirteen Heaves, the House of the Longest Night, and the House of the Wind. These were residences, ceremonial spaces, and tombs. It is believed that the site was also a destination for pilgrims, who made the long journey to learn from its resident astronomer priests.
Address: Carretera San Miguel de Allende - Guanuajuto, San Miguel de Allende, Gto.
3. Fabrica La Aurora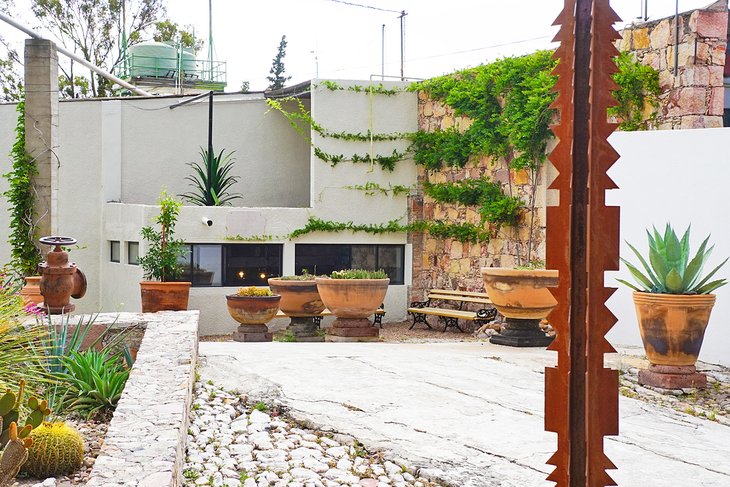 What was once a textile mill from 1902 to 1991 has now become the embodiment of everything San Miguel has to offer for art lovers. Fabrica La Aurora, just a short walk from the Parish, has left traces of its past to set the scene - think oil-stained floors - but is very much all about the present day art scene in San Miguel de Allende.
Peruse the jewelry, furniture, and contemporary art stores, but be sure to leave time to have a bite to eat at the on-site Food Factory or Cafe de la Aurora. But La Aurora is so much more than just an art gallery. It's a place for the community to come together. Here, visitors can actually watch artists at work, converse with local artisans during one of the many events, or even take a class themselves.
Address: Calz de La Aurora S/N, Aurora, 37710 San Miguel de Allende, Gto.
4. El Jardin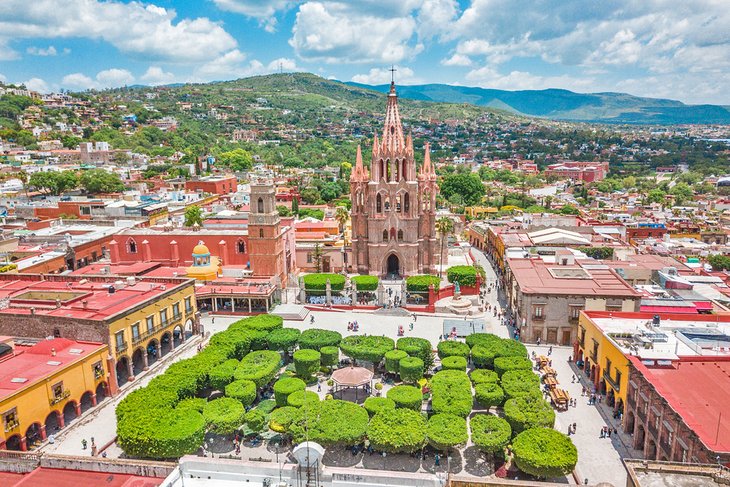 If you want to get a feel for the soul of San Miguel de Allende, you'll need to start at its pulsing core. The central square, over which the Parish looks, is known as El Jardin, and it is the beating heart of the city.
Ringed in historical buildings, with a lush garden in the center, El Jardin is the social center, a place for live music, dancing, congregating - at all hours of the day or night. Street vendors pop up all over the square selling local seats, while groups of mariachis parade back and forth.
You won't want to miss the historic buildings that fringe its borders, either, from the iconic Parish, to the family home of Ignacio Allende, who was one of the premiere faces of the Mexican war of Independence. His home is now the Historical Museum of San Miguel de Allende.
5. El Charco de Ingenio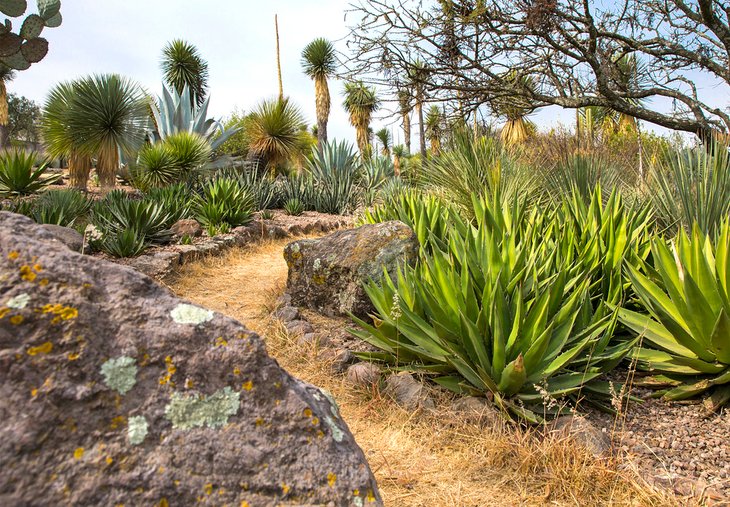 San Miguel de Allende is heralded for its works of created beauty, like its architecture and physical art. But just outside the city is a prime example of natural beauty, as well. El Charco de Ingenio is a 170-acre botanical garden that lives within a nature preserve.
The garden was born in 1990 as a way to protect the unique natural environment, which has both scenic and historic value. Over the years, it has earned a certain number of accolades, as well. For example, the Dalai Lama designated it a Peace Zone in 2004.
Much more than just a place to visit to see wildlife, it is also a place for locals and tourists to hike, picnic, meditate, or simply reflect. The garden often hosts ceremonies, performances, and environmental education programs. It is located a mile from the center of the city and can be visited on foot or by taxi.
Address: Paloma S/N, Las Colonias, 37720 San Miguel de Allende, Gto.
6. Instituto Allende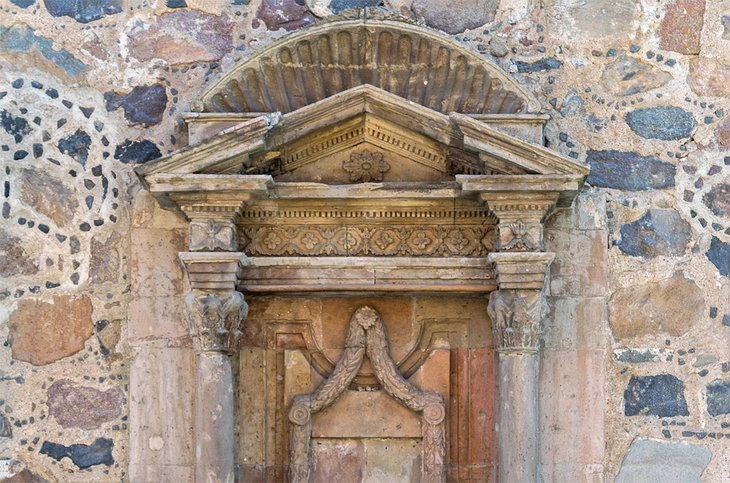 When we said San Miguel de Allende was a haven for artists, we were not exaggerating. It seems everywhere you turn, something artistic is going on. One of the beacons for artists traveling to Mexico is the Instituto Allende, which has been luring art students for more than five decades.
The institute lives in the historic home of the Condes de la Canal family and dates back to the early 18th century. An art institute was opened in the 1950s. Today, it serves as an educational center for aspiring artists. Many come from abroad to earn their degree in visual arts. There are abbreviated courses, as well, including ones in watercolors, acrylics, sculpture, Mexican textiles, and more.
The campus is open to visitors on weekdays and Saturday mornings. It is free to visit the school. Visitors can choose from three- and four-week courses available, as well as one-day workshops.
Address: Ancha de San Antonio 22, Zona Centro, 37700 San Miguel de Allende, Gto.
7. Biblioteca Publica de San Miguel de Allende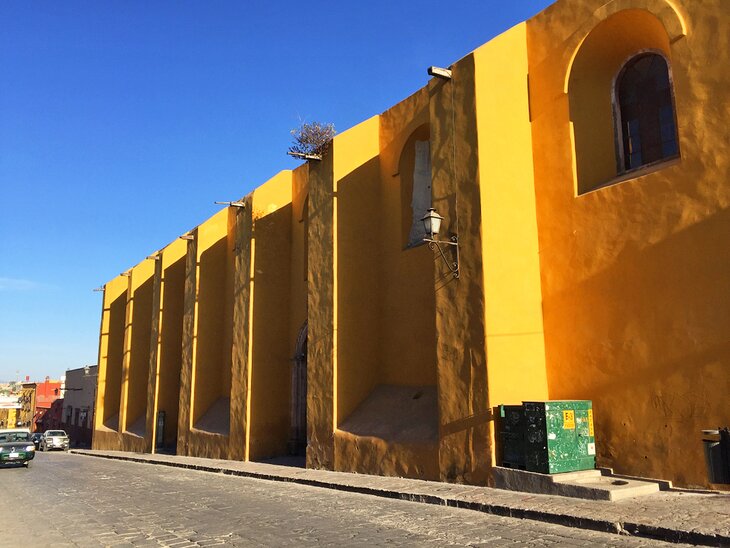 The library may not seem like a bucket list item on your Mexico vacation, but perhaps you'll make an exception for the Biblioteca Publica de San Miguel de Allende.
Steeped in historic significance, the library started in the 1950s, when a Canadian expat welcomed local children to read the magazines in her home. More and more visitors started coming, until finally, a few years later, the library had to move to a larger building just north of El Jardin, where it currently lives today.
Its shelves are stocked with bilingual books and other media, and the library often hosts free classes for kids on a variety of subjects. Not only that, the library is home to the Santa Ana Theater, which hosts international films and various concerts.
If you're in the market for an English-speaking tour guide to enrich your sightseeing, the library is a good place to start.
Address: Insurgentes #25, Zona Centro, 37700 San Miguel de Allende, Gto.
8. Sanctuary of Atotonilco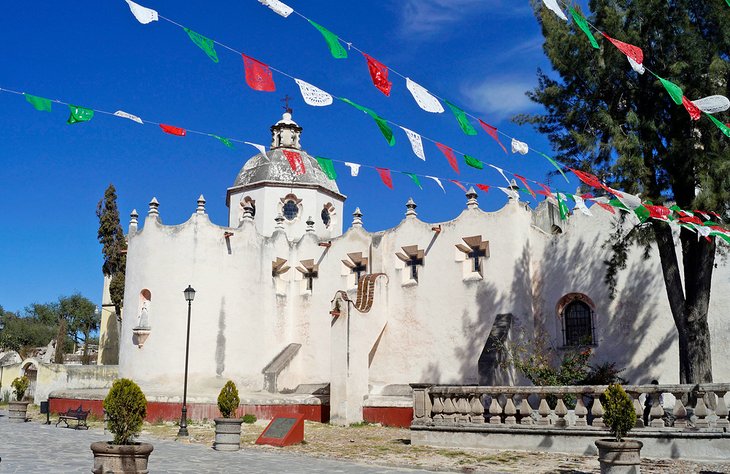 One of the most breathtaking pieces of religious art can be found just 15 minutes from San Miguel de Allende. Seriously - move over Sistine Chapel. In the nearby town of Atotonilco stands a magnificent church, today known as the Sanctuary of Atotonilco.
The sanctuary was built by theologist Luis Felipe Neri Alfaro, who came to San Miguel de Allende in the mid 18th century to continue his religious studies. The sanctuary stands today in the Mexican Baroque style, with the exterior designed to look like a Spanish fortress. But the true beauty is within.
Stepping through the heavy wooden doors, visitors are taken aback by the folk art that plasters nearly every inch. The murals in the narthex are of the Last Judgment. Farther on, visitors enter a smaller section that is truly splashed over everything. It's difficult to find one section of the sanctuary that is not bathed in murals. Alfaro remained the priest of the sanctuary for 36 years. Today, he is buried in a tomb in the wall beside the main altar.
Address: Calle Principal 31, Atotonilco, Gto.
9. Hot Springs
Did you know that Mexico's central highlands are peppered with hot springs? It's true. Down the central spine of Mexico are many volcanoes, some of which are still active today. As a result, the area is packed with natural thermal baths.
Just seven miles from San Miguel de Allende (near the sanctuary, actually) is Escondido Place, an aquatic playground with indoor and outdoor thermal pools, fed by the natural springs. In addition to the springs is a Renaissance Spa, which offers a menu of massages, exfoliation, facials, and more.
An adjacent hotel, the Lila Hotel Boutique, is on-site as well, should you want to turn your getaway into a real wellness holiday. A restaurant is also on-site, and picnic areas can be found scattered throughout the property.
Address: San Miguel de Allende - Dolores Hidalgo, 37700 San Miguel de Allende, Gto.
10. Museo Historico de San Miguel de Allende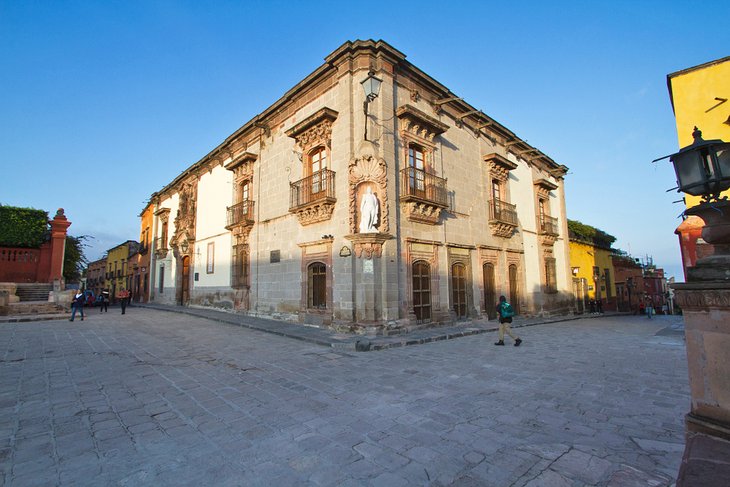 The Museo Histórico de San Miguel de Allende is one of the most important buildings in the city. Just south of El Jardin, the building was once the birthplace of Ignacio Jose de Allende y Unzaga, a Spanish army officer who fought for the side of Mexican independence.
In 1990, the historic (and beloved) home was turned into a museum and remains so today. The two floors are dedicated to the life of Allende, as well as paintings from the 16th, 17th, and 18th centuries. It also covers the archaeological heritage of Mexico, including the Mesoamerican and regional cultures, as well as the founding of the town in the 16th century.
Address: Cuna de Allende 1, Zona Centro, 37700 San Miguel de Allende, Gto.
11. La Esquina Toy Museum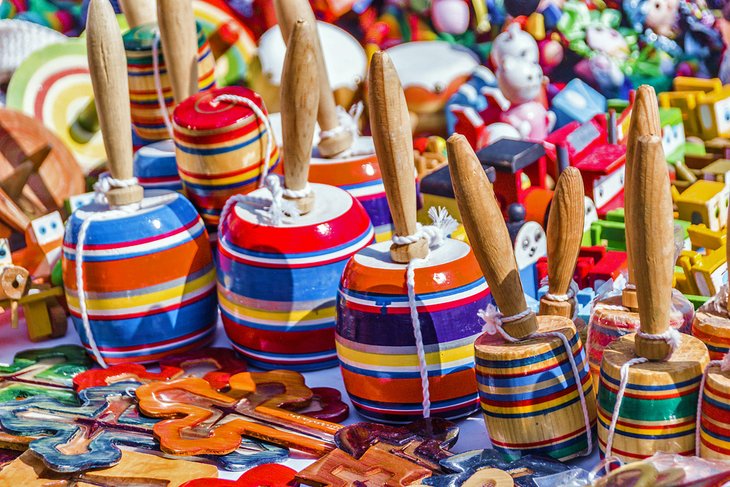 Whimsical history takes center stage at La Esquina, the museum of popular Mexican toys. More than 1,000 objects are on display in four permanent galleries, which spotlight creativity and cultural diversity.
The museum started with the private collection of Angelic Tijerina, a professor of Spanish Literature, who is currently the director of the museum. It took her 50 years to build such a collection, the likes of which highlight pottery, paper, wood, metal, textiles, and more.
In The Dollhouse room, visitors can see dolls from all over the country, made from cloth and other materials. A second room, Unforgettable Mates, shows off toys that reflect transportation. There is also a room with everything from piggy banks to musical instruments.
The best part of this attraction is that it can be enjoyed by visitors of all ages, as it's not just about toys, but about the culture and spirit of Mexican children.
Address: Núñez 40, Zona Centro, 37700 San Miguel de Allende, Gto.
12. Luxury Hotels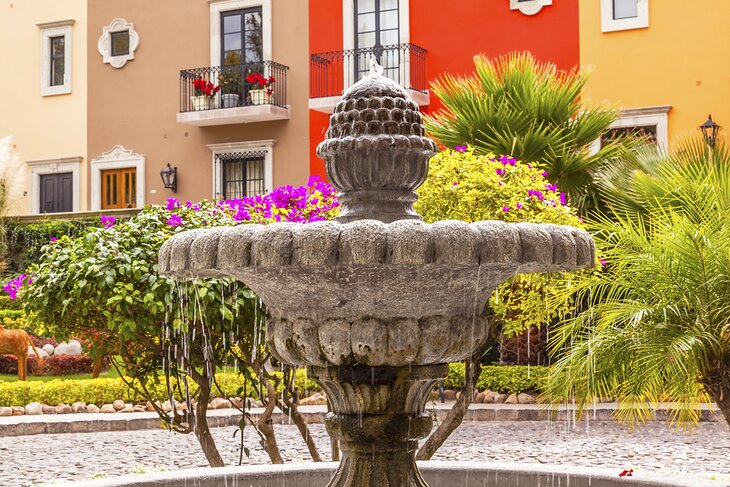 One thing is for certain: San Miguel de Allende has a seriously strong hotel game. In fact, some of the very best hotels in Mexico can be found in this small city, and more are scheduled to open.
Travelers to San Miguel de Allende appreciate higher learning, beautiful art, a rich culture, and a deep dive into art. As such, their appreciation for aesthetics and high-end comforts is like nowhere else among Mexico's colonial cities.
Rosewood San Miguel de Allende was one of the first hotels in the city, and is now of legendary status. You'll also find the boutique Hotel Matilda, which is also part of San Miguel's history.
Most recently, Live Aqua Urban Resort San Miguel de Allende opened its doors, bringing a new kind of modern, minimalist luxury to the city, whereas in the past, the designs have focused on the traditional hacienda style.
Even if you're not booking a stay at one of these spectacular hotels, they are still worth a visit for a meal, a spa treatment, or simply to snap a photo or two.
13. Walking Tours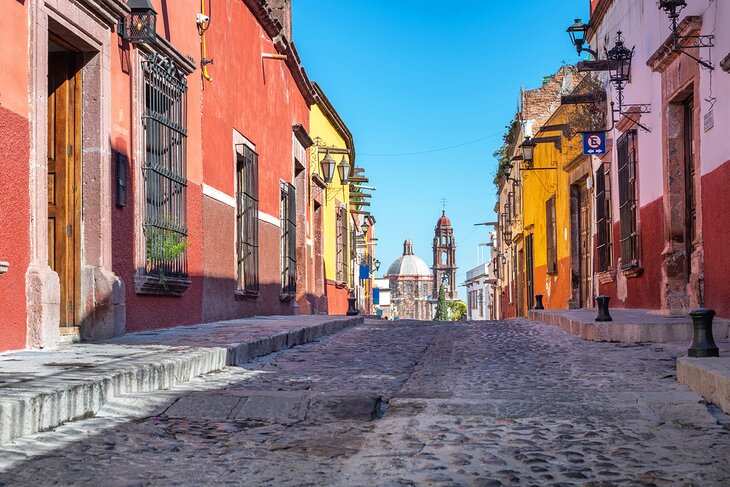 San Miguel de Allende's Centro Historico is essentially an outdoor museum. The narrow cobblestone streets are flanked on either side with brightly colored, colonial-style architecture. From almost any vantage point downtown, you're able to catch a glimpse of the soaring spires of La Parroquia.
It's easy to put together a DIY walking tour. Simply start walking and see where you end up. But if you'd like to add a little extra depth, you can always book a guided walking tour with a local historian. Walking tours in San Miguel de Allende last approximately two hours.
The Private San Miguel de Allende Walking Tour will take you through the streets of the historic downtown. It is a perfect way for first-timers to get a lay of the land and a bit of historical context.
14. Angela Peralta Theatre
Bearing the name of one of the biggest stars in Mexican opera, the Angela Peralta Theatre is one of the top places in San Miguel de Allende, especially if you are interested in local performances.
Opened in 1873, the historic theater has undergone extensive renovations and is a beautiful place to listen to concerts. One of the best times to visit San Miguel de Allende is during the International Jazz Festival in November, when the theater is packed with music lovers who flock to see musicians from all over the world.
Address: Mesones 82, Zona Centro, 37700 San Miguel de Allende, Gto.
San Miguel de Allende, Mexico - Climate Chart
Average minimum and maximum temperatures for San Miguel de Allende, Mexico in °C
J
F
M
A
M
J
J
A
S
O
N
D

22

7

23

8

26

10

28

12

30

14

28

15

26

14

26

14

25

14

25

12

24

9

22

8

PlanetWare.com
Average monthly precipitation totals for San Miguel de Allende, Mexico in mm.

18

10

10

13

38

119

158

140

127

41

15

15
Average minimum and maximum temperatures for San Miguel de Allende, Mexico in °F
J
F
M
A
M
J
J
A
S
O
N
D

71

44

73

46

78

49

82

53

85

57

81

58

78

57

79

57

77

56

76

52

74

48

70

46

PlanetWare.com
Average monthly precipitation totals for San Miguel de Allende, Mexico in inches.

0.7

0.4

0.4

0.5

1.5

4.7

6.2

5.5

5.0

1.6

0.6

0.6