14 Best Cities in Mexico
We may earn a commission from affiliate links ()
It may be one of the most beautiful beach destinations in the world, but there is so much more to Mexico beyond its pristine coast.
It's a country that is packed with vibrant cities, as well. Mexico has a rich history of culture, tradition, art, architecture, cuisine, and design, and nowhere is this better exemplified than in its cities. With thousands of years of history, the cities in Mexico are a beautiful juxtaposition of Indigenous culture, Spanish influence, and 21st-century modernity. In fact, these elements tend to fuse together to create something that is completely unique to Mexico.
From cities on the sea to those perched high in the mountains, and everything in between, Mexico's cities are just as much a part of its fabric as its beaches. Ready to dive right in? Discover the best places to visit with our list of the top cities in Mexico.
1. Mexico City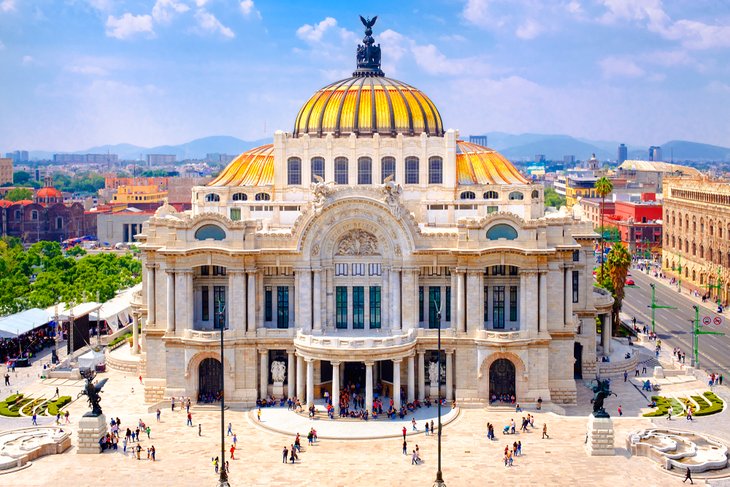 When it comes to the world's most dynamic cities, Mexico City is up there right along with London, New York, Tokyo, and Paris. It is electric, exciting, an explosion of color, and deeply rooted in its ancient past.
Mexico City sits directly on the site of the Aztecs' capital city, Tenochtitlan, so its roots are as old as Mexico's itself. Today, it is a mashup of ancient Aztec ruins, ornate Spanish architecture, and 21st-century design.
Mexico City offers plenty of things to do. It has more than 1,200 museums and galleries, dozens of neighborhoods each with its own vibe, restaurants, world-class shopping, and Chapultepec Park - one of the most beautiful green spaces in the world.
Be sure to visit the heart of Mexico City in the Centro Historico, the boho cafés of Condesa and Roma, and the swanky shopping in Polanco. For a real look into local life, visit the Mercado de San Juan, or the suburb of Coyoacan, which is where artist Frida Kahlo spent most of her life.
Accommodation: Where to Stay in Mexico City: Best Areas & Hotels
2. Oaxaca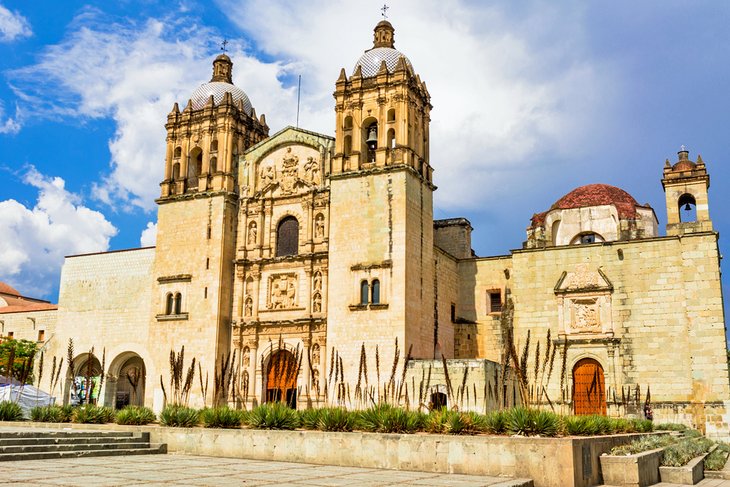 Oaxaca explodes from the valley like a pinwheel of color. Its colonial-style buildings are splashed with every bold color under the sun, from cobalt and crimson to ochre and pale green. Oaxaca is truly a beautiful city, and one of Mexico's most important.
The capital of the state by the same name, Oaxaca wears a UNESCO World Heritage badge because of its history and cultural influence. It was a major city for the ancient Zapotec tribe, before seeing Spanish influence that gave it its paved, cobblestone streets and colonial architecture. One of the best examples is the main church, the Templo de Santo Domingo, which presides over the vibrant Centro Historico.
Today, it is a perfect convergence of ancient, old, and new Mexico, with beautiful boutiques, wide-open plazas, narrow alleys, hip cafés, and beautiful hotels. Just 10 minutes outside the city is the archaeological site of Monte Alban, which was a major Zapotec city and one of the best preserved ruins in Mexico.
Accommodation: Where to Stay in Oaxaca
3. Guadalajara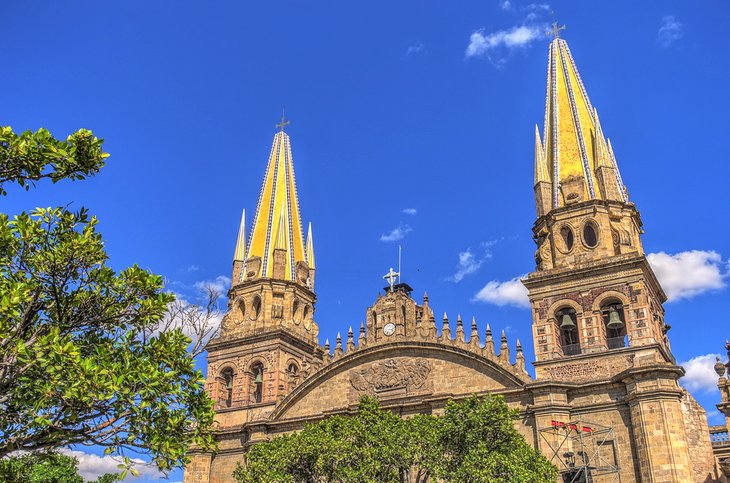 Mexico's "second city" is none other than Guadalajara, the second largest city in the country. Packed with just as much culture, cuisine, and cosmopolitan swagger as Mexico City, but on a considerably less chaotic scale, Guadalajara offers a slower-paced alternative to Mexico City.
Guadalajara, the capital of the state of Jalisco, is known for its museum, theater, legendary restaurant scene, and architecture. If you're interested in shopping for handicrafts, the suburb Tlaquepaque is known all over the world as one of the top spots for artisan goods in Mexico. The state of Jalisco is also the birthplace of Mariachi music, and it's always worth trying to catch a live performance while in town to really set the scene.
Guadalajara is also about a four-hour drive from the beach city of Puerto Vallarta, so it's possible to make Guadalajara part of a larger trip that includes both city and beach.
Accommodation: Where to Stay in Guadalajara
4. Puebla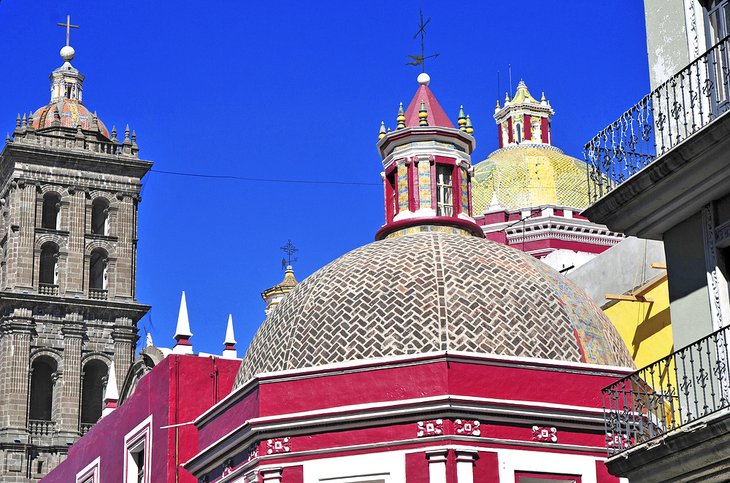 One of the largest cities in Mexico, Puebla is steeped in history and culture. In fact, when you're celebrating Cinco de Mayo, what you are celebrating is not Mexico's Independence, but Mexico's victory against the French in the Battle of Puebla.
The city is a UNESCO World Heritage Site because of its gorgeous colonial architecture, marked by the iconic cathedral. There are actually 70 churches in the Centro Histórico, as well as more than 1,000 colonial-style buildings. Tip: The best view is from the rooftop of La Purificadora hotel, a design boutique hotel with a transparent rooftop swimming pool.
Puebla is a top destination for shopping, from the Mercado el Parian for handicrafts, to the Mercado La Victoria, which is a 19th-century market-turned-shopping center with luxe boutiques.
A great day trip from Puebla is to the town of Cholula to see the canary-colored Virgen de Los Remedios church atop the Great Pyramid of Cholula.
Accommodation: Where to Stay in Puebla
5. Cancun
Believe it or not, away from the glitzy resorts and hotels and powdery soft sand is a living, breathing, thriving cosmopolitan capital. Cancun is so much more than its Hotel Zone. It's a bustling metropolis, and it's just on the other side of the lagoon, a quick bus or taxi ride from the Hotel Zone.
Cancun proper is expansive and fast-paced, with a fine-dining scene, museums, and a port (from which visitors can head out to Isla Mujeres). For handicraft shopping, consider a visit to Mercado 23 or Mercado 28. But mostly Cancun's shopping scene swings upscale and 21st century.
Bear in mind that the city of Cancun was built in the 1970s specifically for tourism, so it does not have the historic charm that other cities in the interior have. However, it is a jumping-off point from which to explore the rich Mayan world, which has existed in this part of Mexico for thousands of years.
6. Puerto Vallarta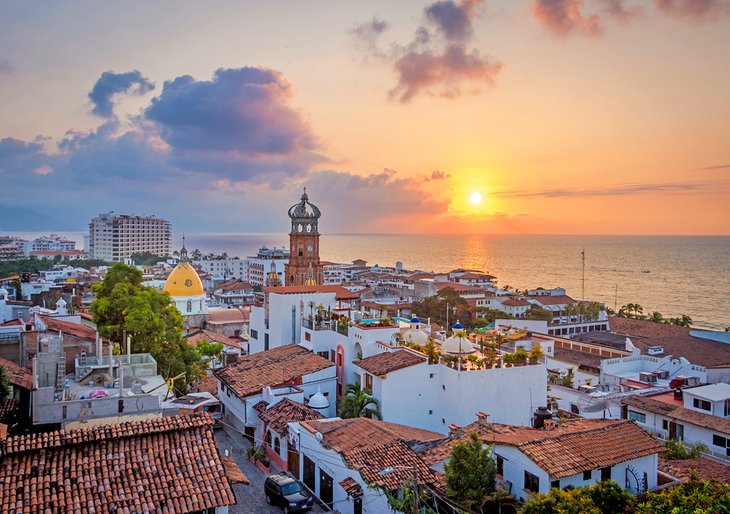 One of the best parts about this beach destination is that it's just as much of a city spot, as well. Puerto Vallarta's historic cobblestone streets spill right out onto the shoreline. But its magic really lives away from the coast and in the heart of the city.
The Zona Romantica, the historic city center, is veined with cobblestone streets and narrow alleys, flanked with whitewashed buildings, and exploding with purple bougainvillea blossoms. The city sits in the foothills of the emerald-green Sierra Madre mountains, as well, making it a kaleidoscope of natural colors.
Puerto Vallarta is one of Mexico's largest LGBTQ destinations, so you can expect a friendly, welcome vibe among its hotels and restaurants, as well as its people. Shopping abounds in the city, as well, from high-end labels to smaller, more local boutiques and crafts.
7. Merida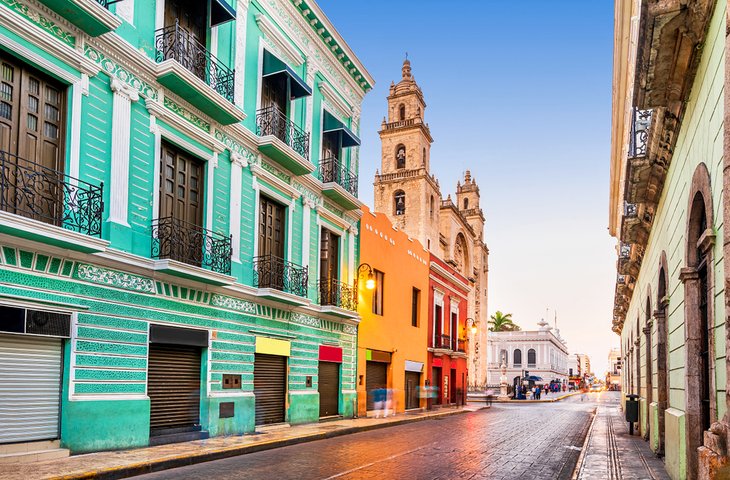 The multi-colored capital of the state of Yucatan, Merida has sat like a best-kept secret in the country. It's almost shocking that Merida isn't more popular, but its under-the-radar charm is part of what makes it so great. Some even call Merida the cultural capital of the Yucatan, with its cosmopolitan modernity juxtaposed against its Spanish colonial and authentic Mayan heritage.
The colonial city has something for everyone, from fantastic museums, shady plazas, and colorful buildings to the local symphony, shopping and dining along Calle 60, and live music every Thursday night in the parquet de Santa Lucia.
The city is just a half hour from the laid-back Gulf of Mexico beach towns like Progreso and Celestún, as well. And if you like ruins, the Mayan archaeological site, Uxmal, is not far away, either. Uxmal is a stunning example of a Mayan city, and the fact that it's off the tourist trail means you may have the majority of the place all to yourself.
Accommodation: Where to Stay in Merida
8. San Miguel de Allende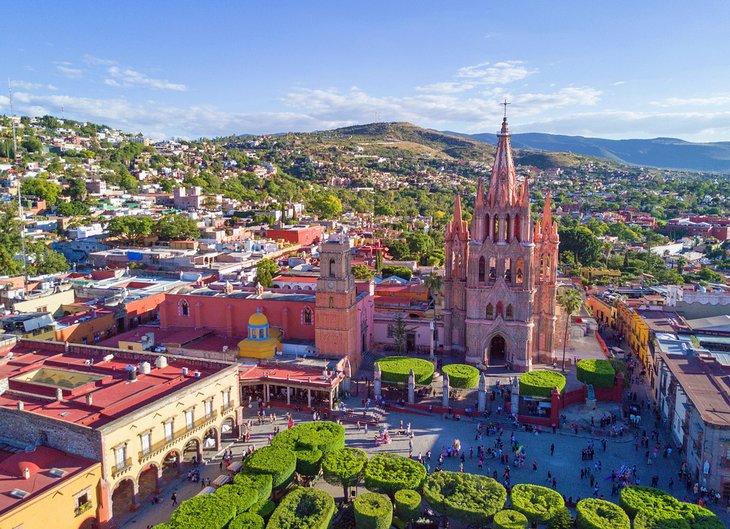 History, art, and culture come alive with an explosion of color in San Miguel de Allende. This jewel of a colonial city is one of the best in all of Mexico, recognized year after year by magazines as the best city in the world. And for good reason.
San Miguel de Allende is stunning, simply put. Its beacon is its pale pink cathedral that beats at its center, the Parroquia de San Miguel Arcángel. The plaza out front is a cultural hub for the city, flanked by restaurants and galleries.
From the center, cobblestone streets spread all throughout the valley, along which visitors will find high-end boutique hotels, dozens of galleries, boutique hopping, and more.
The city plays host to a year-round calendar of events, as well, from parades and festivals to fireworks.
San Miguel de Allende is a favorite among expats, and English is widely spoken. The city has received UNESCO World Heritage status, as well.
Accommodation: Where to Stay in San Miguel de Allende
9. Guanajuato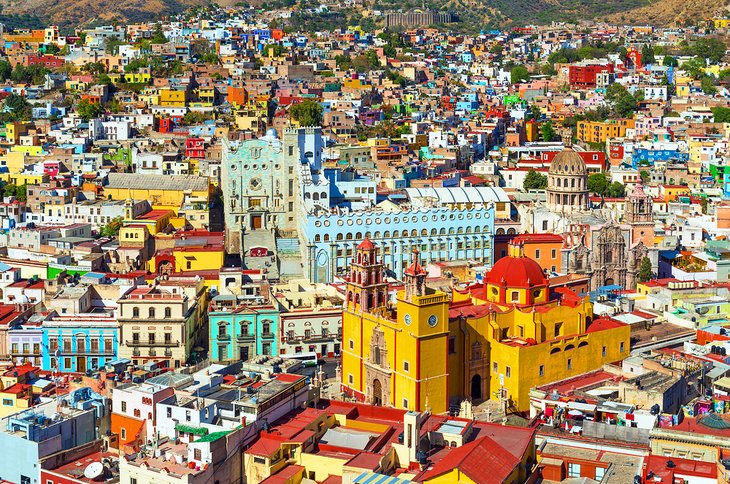 Not far from San Miguel de Allende is another vibrant city that likely resembles what San Miguel looked like decades ago. Guanajuato sits a bit off the beaten tourist trail, but is equally as breathtaking and still clings to its authenticity.
Also a UNESCO World Heritage city, Guanajuato was founded in the late 16th century as a mining town. This part of Mexico was heralded for the silver and gold in its mountains. Today, it's a colorful, colonial city that creeps up the sides of powerful mountains.
Within its streets, visitors will find beautiful museums, theaters, a marketplace, and colorful events and attractions. It's also a university town, so there is a strong, vibrant, youthful presence throughout the city streets.
Not to miss: Guanajuato's main event every year is the Festival Cervantino, an annual arts event that takes place spread over the city's many plazas and theaters.
Accommodation: Where to Stay in Guanajuato
10. Mazatlan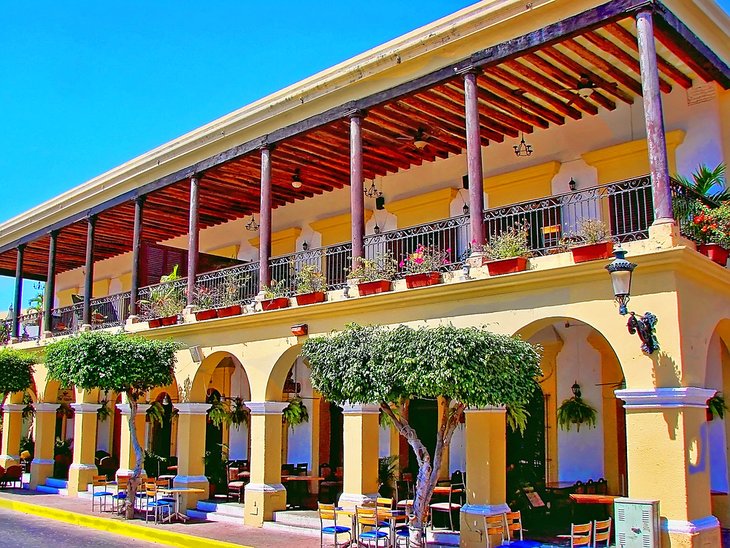 Mazatlan is truly the best of both worlds. It's one of the rare cities in Mexico where colonial culture meets the sea.
Mazatlan's colorful downtown sits right on the shores of the Pacific Ocean, and the city extends for miles along one of the longest Malecons in the world, giving a different vibe along every stretch.
The most beautiful and historic part of the city is its Centro Historico, which has wonderful galleries, a historic theater, plazas, restaurants, and colorful buildings. Here, the place to stay is Casa Lucila, a beautiful nine-room boutique hotel with an intimate rooftop pool. The hotel overlooks a stretch of the Malecon and the roofs of the Centro Historico. The bistro on property is one of the best places to eat in town.
There is also the Zona Dorada, or the famous Golden Zone, lined with hotels, beach restaurants, and souvenir stalls. Farther north sits the ritzy marina, and beyond that is Nuevo Mazatlan, known for its sparkling new luxury developments and a rising restaurant scene.
Accommodation: Where to Stay in Mazatlan
11. Playa del Carmen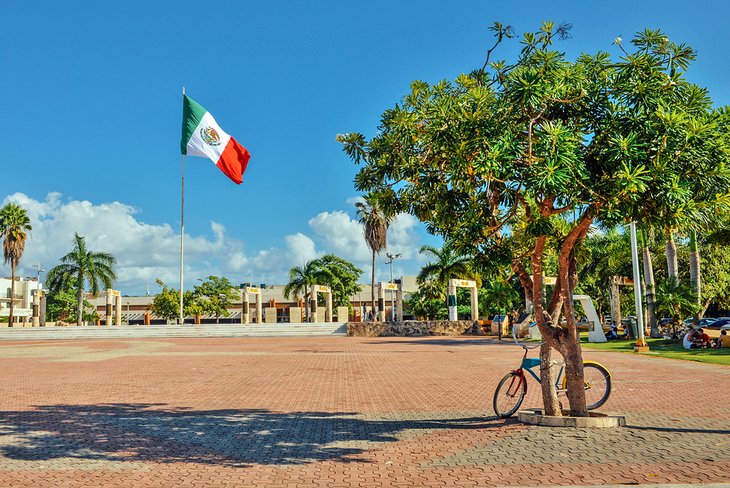 Tell anyone 15 years ago that Playa del Carmen would be one of Mexico's best cities and they'd stare in disbelief. That's because Playa del Carmen was born as a tiny fishing village, surrounded by jungle, on a sliver of bleached, Caribbean sand.
It started with locals, who attracted small groups of European and South American backpackers who were passing through. Today the scene is very, very different. That small fishing village has expanded to full-blown neighborhoods with paved roads, highways, a port, and a 24/7 energy. In fact, many of those early travelers stayed, making Playa del Carmen one of the most multicultural cities in Mexico. It's also transformed into a high-end city, with some of the very best hotels in all of Mexico.
12. Campeche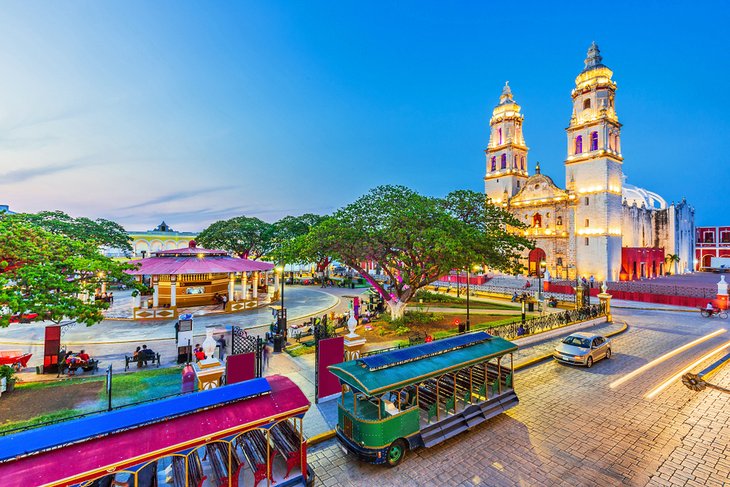 Located on the shore of the Gulf of Mexico, the capital of the state of Campeche is the gateway to a rising star of a state. It really is a fairy tale of a city, straight out of the pages of a storybook. Picture pastel-colored buildings, cobblestone streets, a gleaming white church, and a Centro Historico surrounded by protective walls.
Book a stay in Hacienda Puerta Campeche, a stunning, historic hacienda-turned-luxury hotel, which is right at the heart of the city. This is the perfect place from which to walk to all the stunning local landmarks in the Centro Historico, and offers guests a trip back in time to the regal heyday of historic hacienda living.
13. San Jose del Cabo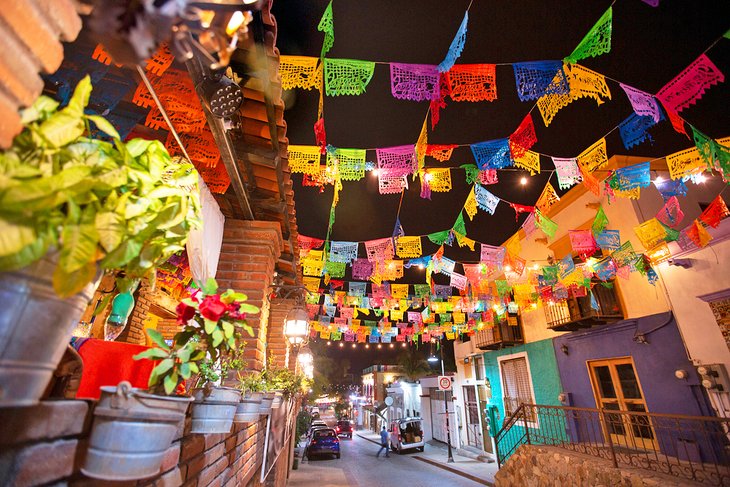 Los Cabos may have the reputation of being one of the best beach destinations in the world, but the destination is actually home to one of the best cities in Mexico. Los Cabos is made up of Cabo San Lucas and San Jose del Cabo, and the latter is a beautiful, vibrant city brimming with things to do.
A charming city by the sea, San Jose del Cabo has gorgeous boutique hotels, a vibrant main plaza, burgeoning art district, and plenty of shopping and restaurants. Start in the downtown art district, where walking tours are held every Thursday from November to June. These Thursday Art Walks bring travelers into the galleries, where they can meet the artists and gallery owners.
The dining in San Jose del Cabo is also next-level, with farm (and sea)-to-table restaurants that show off the regional delicacies and fresh ingredients. San Jose del Cabo hosts wonderful festivals, from the Day of the Dead to Restaurant Week.
You'll also find you're never very far from a beautiful beach, a hiking trail, or a perfect spot to fish in world-class waters. If you're feeling adventurous, San Jose del Cabo also makes a perfect home base from which to explore the more remote beaches scattered along the southern Baja peninsula.
Accommodation: Where to Stay in San Jose del Cabo
14. San Cristobal de las Casas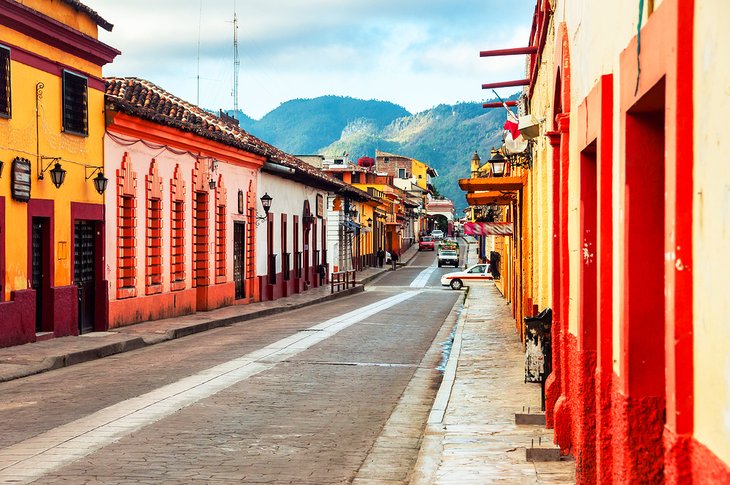 High up in the misty hills of Chiapas, above the lowland, steamy jungles, sits a jewel of a colonial city – San Cristobal de las Casas. One of the best cities in Mexico, this city is steeped in Mayan tradition and mysticism. It features prominent Spanish architecture, bohemian galleries and shops, as well as wonderful places to sample the regional delicacies: coffee and chocolate.
The architecture in this city is simply stunning. Start with the canary-yellow cathedral that overlooks the main plaza and wind your way through the web of cobblestone streets that take you past stately houses with patios, multicolored shops, and small squares.
The city is a home base for the Tzotzil Mayan people, descendants of the ancient Maya who have lived here for centuries. Today it features beautiful boutique hotels and charming restaurants. It is also a hub for adventure travel, whether it's trekking in the jungle or sightseeing in Sumidero Canyon National Park. Visitors come here for spiritual encounters, as well, as the Tzotzil Maya are experts in centuries-old rituals and healing.
Accommodation: Where to Stay in San Cristobal de las Casas