9 Cheap Weekend Getaways in the USA
We may earn a commission from affiliate links ()
Affordable weekend getaways depend on a combination of dependable budget hotels, inexpensive transportation, and plenty of free things to do or low-admission tourist attractions. Many of the best cheap getaway spots in the USA are cities rich with cultural activities, like public music events, art gallery walks, and regular community events.
Other top budget destinations include areas with plentiful natural attractions, from the hiking trails of the mountainous northeast to the rocky vistas of Denver's Red Rocks Park.
The best time to find good deals for lodging are in the off-season, avoiding visiting during big events like Washington D.C.'s Cherry Blossom Festival or Mardi Gras in New Orleans. Many of these top destinations feature inexpensive public transportation, allowing tourists to avoid city driving and parking fees or costly taxi rides.
Discover the top places to visit for affordable sightseeing with our list of the best cheap weekend getaways in the USA.
Note: Some businesses may be temporarily closed due to recent global health and safety issues.
1. Kansas City, Missouri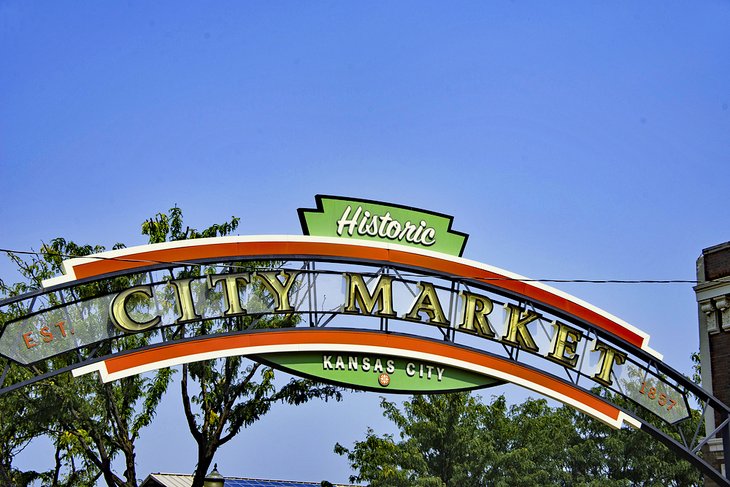 The unofficial barbecue capital of the U.S., Kansas City is also known for its place in the history of jazz. It is also home to a remarkable number of free attractions, as well as a free streetcar that serves the Crossroads Art District, River Market, and Power & Light District areas. River Market is home to City Market, an impressive farmer's market, as well as numerous restaurants and local shops.
Tourists can find lots of things to see and do at Crown Center in downtown Kansas City, which hosts free public events, live music, and even free summer movies. Another exciting event is First Fridays, a gallery walk in the Crossroads Art District held on the first Friday of each month, featuring not only artwork but also food trucks, street performers, and local artisans.
There are plenty of free things to do with kids in Kansas City, as well, including Deanna Rose Children's Farmstead, a petting zoo that offers pony rides and a chance to see what a traditional small farm looks like. Kids can get creative at Kaleidoscope, a free arts and crafts studio run by Hallmark.
There are numerous admission-free museums as well, including the Money Museum, located at the Federal Reserve Bank of Kansas City. History museums include the Frontier Army Museum; the Haskell Indian Nations University Cultural Center & Museum; and the Bruce R. Watkins Cultural Heritage Center, which explores the contributions that African Americans have made to the city.
There are also several free art museums, including the Nerman Museum of Contemporary Art; the Kemper Museum of Contemporary Art; and the Nelson-Atkins Museum of Art, which is home to works dating from the ancient through modern.
There are also several free nature programs and parks, including the Ernie Miller Park and Nature Center and the Lakeside Nature Center in Swope Park where visitors can participate in a variety of interactive activities. Tourists can also visit the Martha Lafite Thompson Nature Sanctuary, as well as the Overland Park Arboretum and Botanical Gardens free of charge.
Accommodation: Best Hotels in Kansas City, MO
2. Austin, Texas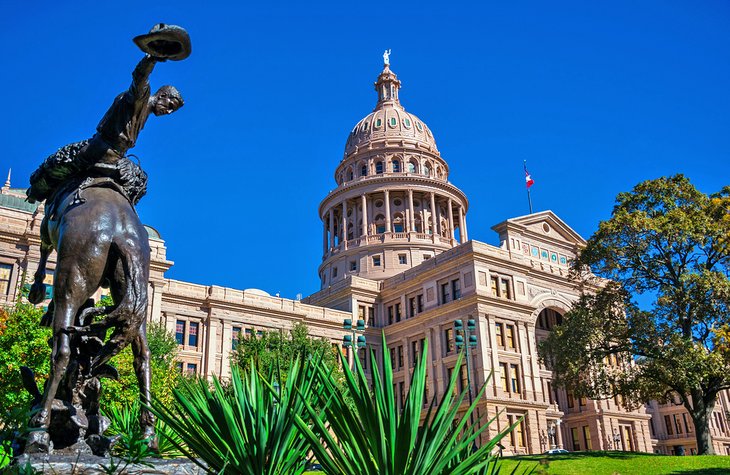 Austin is a beautiful city that offers affordable hotel options and plenty of things to do for all ages that won't break the bank.
An excellent place to start is the Zilker Metropolitan Park, which is home to several attractions that are free or only charge a nominal fee. The park sits on the shore of Lady Bird Lake and offers a wide range of recreational facilities for all ages. For kids, the huge Zilker Playground and the mini-train known as the Zilker Zephyr are favorites, while adults appreciate the free live music at the Zilker Hillside Theater. The park also has a lovely Botanical Garden, as well as the Austin Nature and Science Center.
Perhaps the most interesting of Austin's zero-cost attractions is the nightly flight of the largest urban bat colony in the world. One and a half million Mexican free-tailed bats have made their home under the Ann W. Richards Congress Avenue Bridge, and each evening at dusk, from March through November, they take to the sky in search of insects. Visitors can watch from most vantage points around the bridge, or from below on the water. You can learn more about the bats at the Statesman Bat Observation Center, which sits at one end of the bridge.
Visitors can also find many things to do at the University of Texas at Austin, which is home to several museums, including the Jack S. Blanton Museum of Art; the Texas Memorial Museum; the Natural Science Center; and the Harry Ransom Center, which features a large collection of rare literature.
Another excellent Austin museum that is well worth its low admission price is the Mexic-Arte Museum, home to changing exhibits and installations that focus on all aspects of Mexican and Latino culture.
Accommodation: Best Hotels in Austin
3. Washington, DC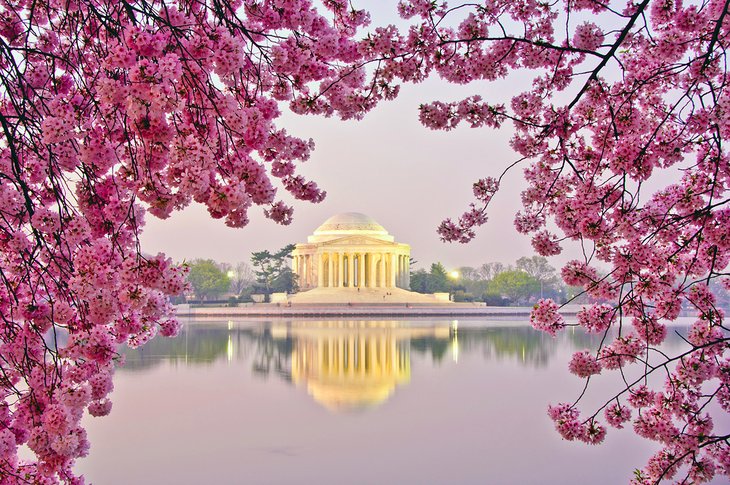 The nation's capitol is packed with more free tourist attractions than any other U.S. city, thanks to the plethora of museums and historic buildings that are open to the public free of charge.
If visiting while the weather is nice, tourists can spend at least an entire day just exploring the sights along the National Mall. Stretching from the Lincoln Memorial to the Capitol Building, this pedestrian zone is home to numerous veteran's memorials honoring soldiers who fought in various conflicts, the iconic Washington Monument, and, of course, the Reflecting Pool.
Many of the city's free museums, most of which are operated by the Smithsonian Institution, are also located along the mall, including the National Museum of American History, National Gallery of Art, and the National Air and Space Museum, among others.
The United States Botanic Garden is located at the eastern end of the large park near the Capitol Building. Another top free tourist destination, especially popular with families, is the National Zoologic Park, which is home to a wide variety of animals, including the beloved pandas.
Accommodation: Where to Stay in Washington, D.C.: Best Areas & Hotels
4. Portland, Oregon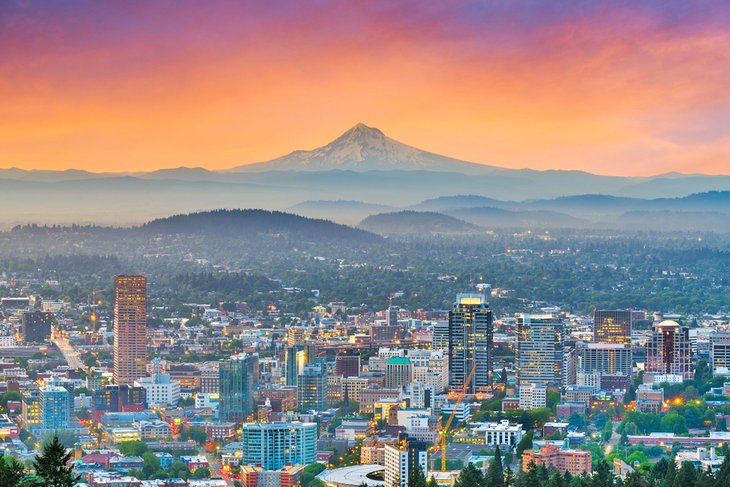 Oregon's largest city is home to many inexpensive or free attractions, including natural wonders, cultural events, and children's activities. Just outside of the city along the border with Washington state, the Columbia River Gorge National Scenic Area is another top natural attraction that offers scenic views and hiking trails. You can visit this area on a day trip from Portland.
Washington Park is home to free attractions, including the Hoyt Arboretum; a living museum; and the International Rose Test Garden, which is in bloom from May through September. For a small fee, visitors can also enjoy the Portland Japanese Garden and the World Forestry Center.
Affordable family attractions include the Oregon Zoo and the Portland Children's Museum, while use of the park's playground is free of charge. For those who are looking for a variety of hiking trails right in Portland, check out Forest Park, which has numerous trail entrances.
In downtown Portland, book lovers can spend hours perusing the shelves of Powell's City of Books, an independent bookseller that features not only an astounding number of titles but also daily events.
Pioneer Courthouse Square, also known as "Portland's living room," is where you will find the majority of the city's events, including festivals and free concerts; this is also the best place to people-watch.
The Crystal Hotel is a hip but affordable place to stay in downtown Portland, featuring pet-friendly rooms, a pool, bike rentals, and evening entertainment.
Accommodation: Top-Rated Places to Stay in Portland, Oregon
5. Denver, Colorado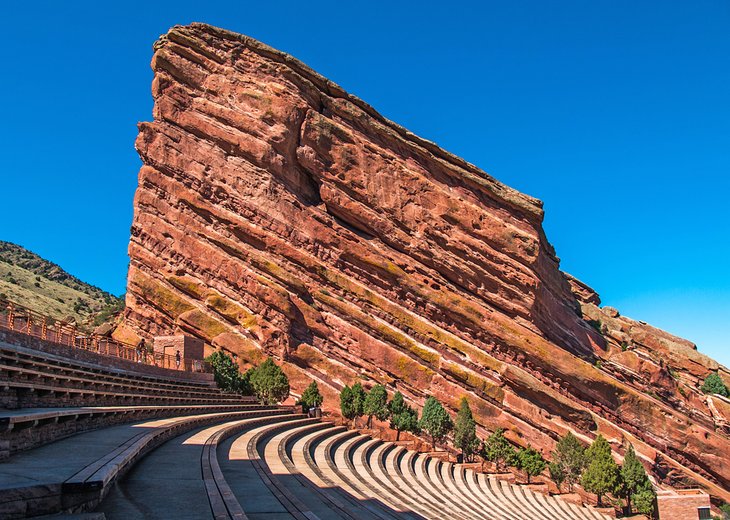 The mile-high city is an excellent option for a cheap weekend getaway thanks to its numerous free and inexpensive attractions, as well as free public transportation in the downtown area.
MallRide offers free bus service along the 16th Street Mall, a shopping and entertainment district that stretches between Union Station and Civic Center Station. At the heart of this district is Larmier Square, a historic and lively spot, where you can find dining and an assortment of local shops.
Denver is also home to several parks, each of which has a variety of attractions. City Park sits east of downtown and is home to the Denver Zoo, a top thing to do with kids in Denver; the park also hosts free jazz concerts in the summer. Washington Park sits to the south of downtown, and covers over 150 acres, which include two small lakes and plenty of walking trails and picnic spots.
A bit farther from the center of town, the city-owned Red Rocks Park and Amphitheater has some of the area's best views.
Accommodation: Best Hotels in Denver, CO
6. St. Augustine, Florida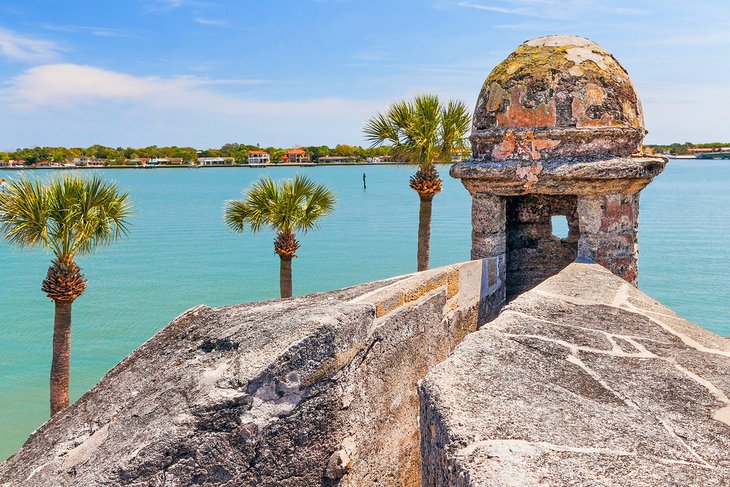 This East Coast gem isn't the first Florida city that people think of, which makes it a far more affordable option for those looking to get away for a weekend.
As the oldest permanent European settlement in the country, this small city is especially rich with historic sites. Fort Matanzas, operated by the Nation Parks Service, is open to the public at no charge. It is home to the impressive Castillo de San Marcos, begun in the sixteenth century by the Spanish.
There are numerous historic homes and museums throughout St. Augustine, and the architecture can be admired by walking through the Historic District. For an in-depth look at life in the city's early days, visit the Colonial Quarter, a living history museum that will educate and entertain all ages. For kids who want to set sail on a historic but exciting adventure, the St. Augustine Pirate and Treasure Museum is a top pick.
For those just looking for a couple of days in the Florida sun, St. Augustine is home to 42 miles of beaches, all of which are free. Visitors will find a good variety to choose from, from quiet wildlife preserves to beaches filled with amenities and families.
Accommodation: Top-Rated Resorts in St. Augustine
7. Atlanta, Georgia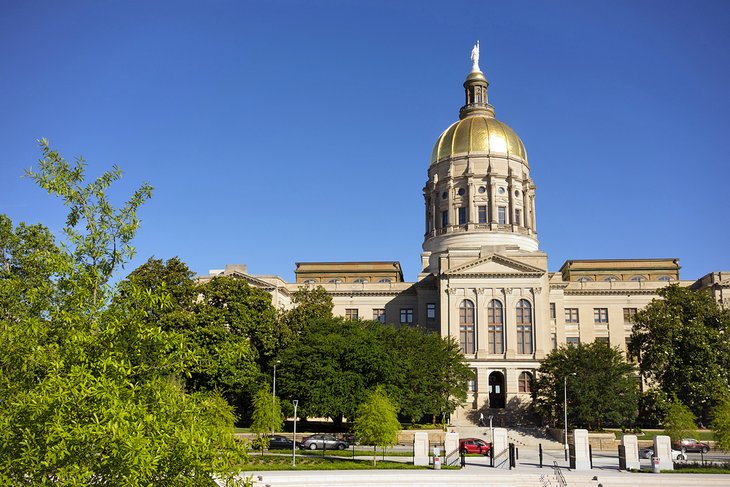 Atlanta is home to a wide variety of historic sites, museums, and public events that are completely free, and many others that charge nominal admission.
Families looking for an Atlanta getaway can have fun for free at the Fernbank Science Center, where there are space travel exhibits, live animals, and more. During the summer, the whole family can enjoy a movie for free in Central Park. Another fun family attraction is the Federal Reserve Bank Money Museum, where you can step right up to one million dollars in gold bars.
Tourists can also visit several of the city's most important civil rights landmarks, and the Sweet Auburn neighborhood is a great place to start. Also open to the public at no charge is the Martin Luther King Jr. National Historic Site, located on Auburn Avenue, where you can tour his birthplace and visit his tomb.
Other historic sites include the National Archives, the Georgia State Capitol Building, and Historic Oakland Cemetery.
Art lovers can find multiple events, including the First Friday Artwalk in Marietta Square, a fun place to visit any time thanks to its small boutiques and pretty surroundings. The Castleberry Hill Art Stroll in the Warehouse District offers free guided tours, and admission to the modern art museum Atlanta Contemporary is also free of charge.
Accommodation: Best Hotels in Atlanta
8. The White Mountains of New Hampshire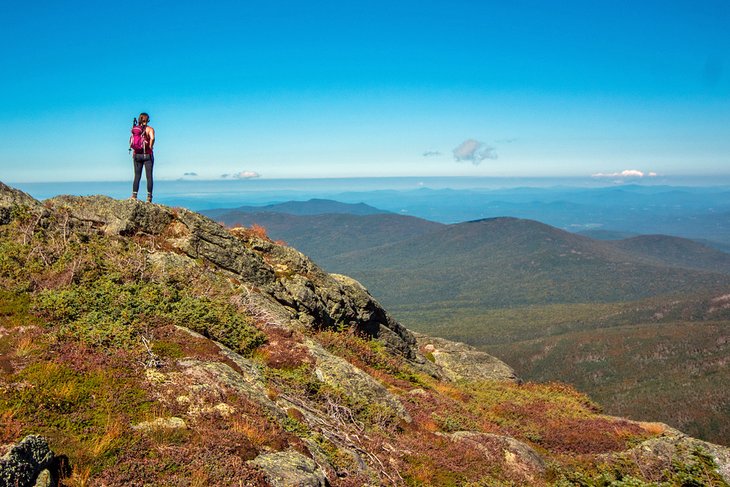 The granite state is famous for its outdoor activities throughout the Lakes Region, but the White Mountains in northern New Hampshire are its crowning jewel. The least expensive time of year to visit is springtime, known simply as "mud season" to locals, but affordable lodgings can be found during the summer, fall foliage, and ski season.
During the warmer months, one of the most popular and affordable activities is exploring New Hampshire's hiking trails, whether it be to conquer one of the peaks of the White Mountains or travel along the Appalachian Trail.
Tourists who are driving through the state can take back roads for a more scenic drive and to check out some of the state's historic covered bridges.
9. New Orleans, Louisiana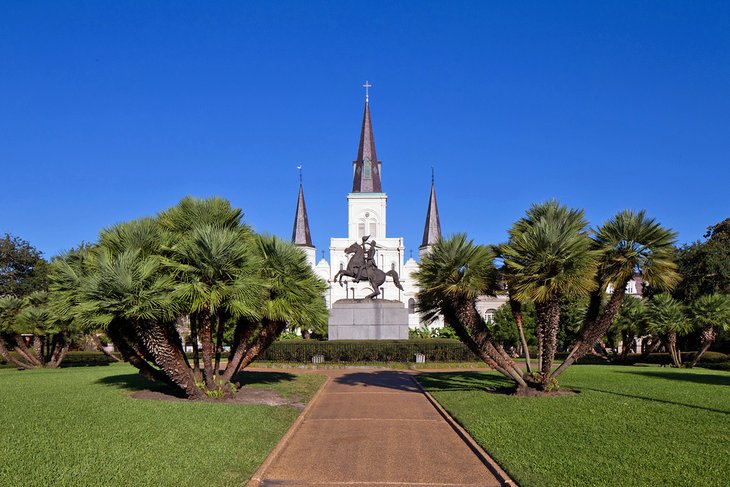 As long as you avoid visiting during one of New Orleans' big events, like Mardi Gras or the Jazz & Heritage Festival, the Big Easy can be one of the most budget-friendly cities for a quick weekend getaway.
Getting around is inexpensive thanks to the streetcar system, and exploring the historic neighborhoods of the French Quarter by foot is half the fun of visiting this fascinating city. Between people-watching, street performers, and live music everywhere you turn, tourists can enjoy unlimited entertainment at no cost at all.
Accommodation: Top-Rated Hotels in New Orleans