16 Best Girls' Weekend Getaways
We may earn a commission from affiliate links ()
Sometimes you just need to escape with your girlfriends-no significant others, no kids, no dogs, just you and your best gal pals checking into a hotel in a new city for a long weekend getaway. But where to go? The key to a good girls' getaway weekend is picking the right destination.
If you only have two or three nights away, you don't want to spend all your time in transit, so choose somewhere that is a reasonable flight or drive. You'll also want to make sure your whole group is on the same page about the budget, so no one is left out. And finally, you need to decide what you want to do. Are you looking for some fun in the sun? If so pick a beach destination like Cancun that is easy to access from many parts of the US.
Want a more active adventure? Head out to Colorado for some skiing at Vail or Winter Park. Or if your girls are more about spilling the tea in the spa followed by a shopping spree, then Los Angeles is a perfect choice. You'll find that even the culture and style of Europe are not out of bounds for a long weekend, depending on which city you pick.
We have selected destinations that are a realistic flight length for a long weekend trip from most parts of the US and Canada. Find the perfect place to stay with our list of the best girls' weekend getaways.
1. Cancun, Mexico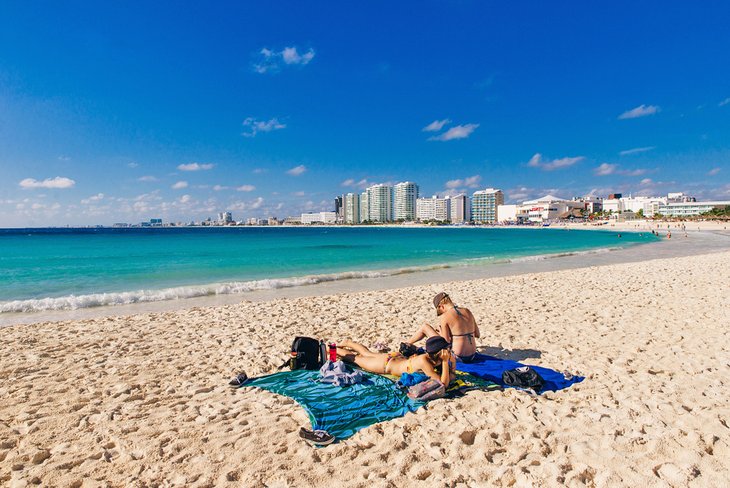 On Mexico's Riviera Maya facing the Caribbean Sea (so blue-green water as opposed to the dark blue of the Pacific Ocean), Cancun has long been a beach vacation favorite. It is a great choice for a girlfriend getaway if you want to chill on a gorgeous white-sand beach; swim, snorkel, or scuba dive in the warm turquoise waters of the Caribbean; and have a spa treatment or two.
Cancun is practically littered with fabulous resorts and hotels, whether you are looking for a glamorous five-star, a luxe all-inclusive, or something more economical but equally lovely. These resorts have everything groups of friends need to make it a fabulous getaway, like decadent spas, infinity pools, powdery soft sand, and fabulous restaurants.
2. Bimini, The Bahamas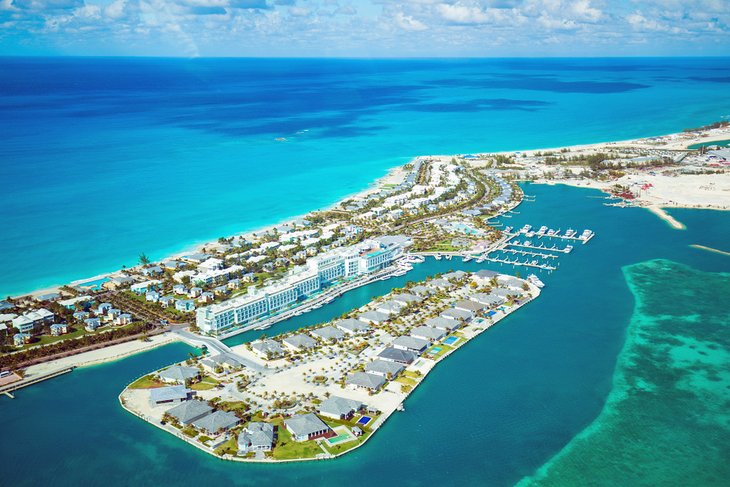 It is hard to tire of looking at the stunning turquoise and aqua water in blissful and beautiful Bimini. It's the closest Bahamian Island to the mainland US, with easy access from Miami and Fort Lauderdale (flights from both and a ferry from Miami), and it makes a great girlfriends' getaway if you want a dose of digital detox.
Depending on whether you visit over the weekend or during the week, the vibe changes at Hilton at Resorts World Bimini, in The Bahamas. On the weekends, when locals from Miami come over on the ferry, it is a total scene here, so if that is what you're looking for in your girls' trip, book a Friday and Saturday night stay. If you'd rather have more peace and quiet then come during the week.
Bimini is a tiny island that is fun to explore via golf cart. Ernest Hemingway spent a number of years here, and it is known for its sportfishing. The property can also arrange day trips that include snorkeling in and around a partially submerged shipwreck, and swimming with sharks and rays, which are recommended experiences.
3. Denver, Colorado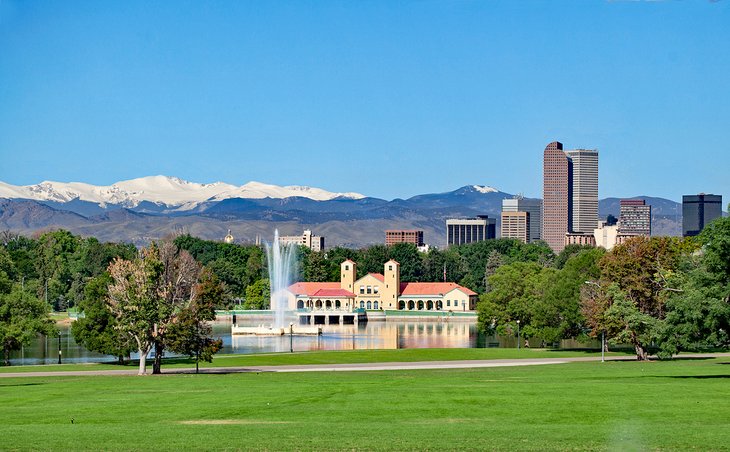 Denver is a fun city for a girlfriend getaway, and its location in the middle of the country with a busy international airport makes it affordable to access. Recently it has gotten quite the reputation for its food scene, and if you and your girls are interested in trying out a variety of dining experiences, from up-and-coming to meals prepared by celebrity chefs, this is the destination for you.
In the heart of downtown, the recently opened Kimpton Hotel Born is a fabulous sleeping choice. It is located right next to the Beaux Arts Union Station, where a train runs directly from Denver International Airport.
The Born has a cosmo artsy vibe throughout. The rooms here feature floor-to-ceiling windows, custom art installations, and insanely comfy beds with plenty of pillows. Grab dinner at the trendy Citizen Rail restaurant on the lobby level. The chef-driven restaurant focuses on wood-fire grilled fish, seafood, and meat. Everything is beautifully plated and tastes fresh and delicious.
Denver's neighborhoods are remarkably unique and diverse, showing a transition from the weather-worn industrial past to the trendy, repurposed, and glamorous future. It is a haven of beautiful people, burgeoning arts, vibrant music, dining, and entertainment. Head to neighborhoods like RiNo, LoDo, LoHi, and Cherry Creek to see the very best of the arts, dining, and culture that Denver has to offer. And if you want a taste of the outdoors, Denver is never very far from beautiful state and national parks, ski areas, and wilderness.
Accommodation: Best Resorts in Denver
4. Quebec City, Canada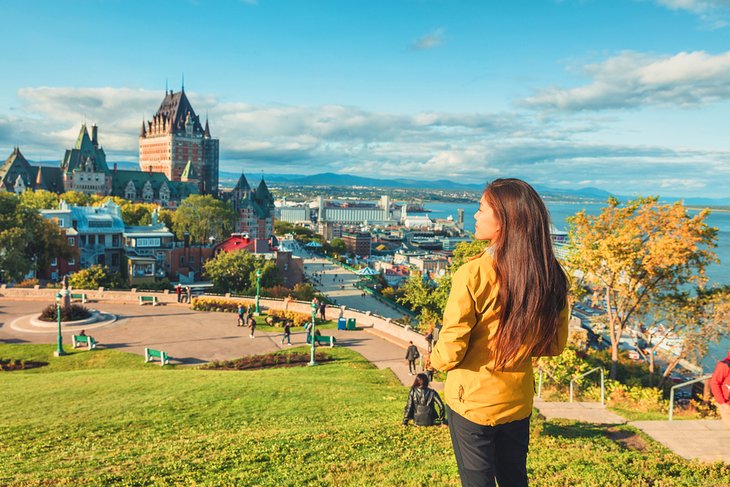 Head to Quebec City in July with your girlfriends, when the city hosts Canada's largest music festival, Festival D'ete de Quebec (FEQ), and enjoy 10 days of big name acts. Even if you don't visit in July, this city is intriguing year-round. In winter checkout the Quebec Winter Carnival (Carnaval).
While in Quebec City, stay at the five-star Fairmont Le Chateau Frontenac, which overlooks the St. Lawrence River from a bluff in the historic, walled Old Quebec portion of the city. This area, which includes a pedestrian-only zone, dates back to the 1600s and has a distinct European feel. Rooms and suites are posh and oversized, and the entire building exudes old-world elegance with its inlaid marble floors, gilded elevators, dazzling chandeliers, and carved ceilings.
The city overlooks the St. Lawrence River and has incredibly strong European vibes. In fact, it is North America's oldest French-speaking city. And it looks the part. Picture old streets, ornate architecture, stone buildings, and centuries-old stone walls. The Old Town of Quebec City is a UNESCO World Heritage Site, with homes that date back to the 17th century.
If you're looking for the perfect backdrop for a photo shoot, you can hardly do better that Quebec City.
Accommodation: Best Hotels in Quebec City
5. Cabo San Lucas, Mexico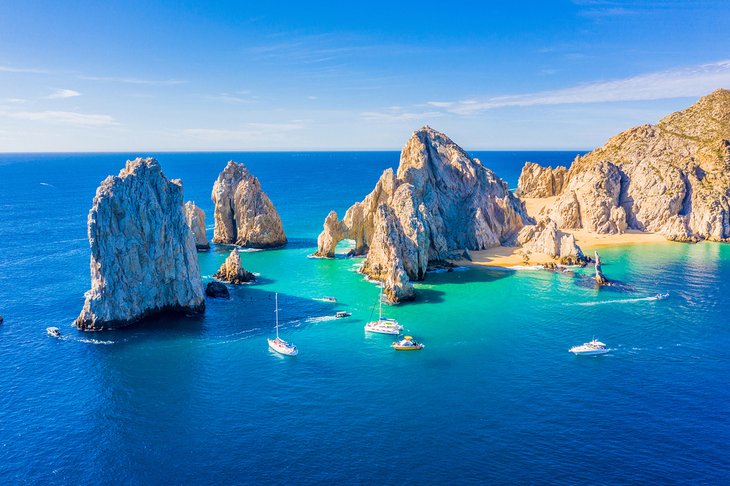 Luxury hotels, infinity pools, explosive sunsets, and world-class restaurants – what more do you need for a weekend away with the girls? Los Cabos makes for a perfect weekend girls' getaway, especially if you're coming from West Coast hubs like Denver, Dallas, Los Angeles, and San Francisco. The direct flights make it a top choice for a shorter weekend away.
Los Cabos has five-star spas and world-class resorts, like The Grand Solmar at Rancho San Lucas. This top luxury spot is all about the suites, with marble-floored accommodations, separate sitting spaces, and Pacific Ocean views from the furnished balconies.
Golf experts will love Los Cabos' many links, but in particular the Greg Norman-designed course at the Grand Solmar is convenient and absolutely stunning. Friends traveling to Los Cabos can also look into special day cruises that travel around the iconic rock formations, or sunset sails that offer a front row seat to the spectacular Pacific sunsets.
Accommodation: Best Beach Resorts in Cabo San Lucas
6. San Francisco, CA
San Francisco is a magnetic city and another great girlfriend getaway location with plenty to keep you entertained for three or four days. There are vibrant neighborhoods to explore, beaches to chill at, and an excellent dining and shopping scene.
The best neighborhoods for that quintessential San Francisco vibe and those views are Russian Hill and Nob Hill. This is where you will find iconic San Francisco attractions like those iconic cable cars, beautiful Victorian buildings, and the views of the Bay Bridge.
Of course, you can't skip Chinatown or North Beach for the history and people watching, either. Shopping is at its best in Fillmore and Pacific Heights, while The Mission is where all the cool kids seem to hang.
The InterContinental San Francisco is in a convenient SoMa location, within walking distance of Union Square and all its shopping and dining options. In a dazzling aquamarine high-rise tower, the landmark four-star property features 550 recently renovated rooms and suites. All are luxe contemporary in decor and excellent value for San Francisco-book one of the higher floors for superlative city or bay views.
Accommodation: Where to Stay in San Francisco: Best Areas & Hotels
7. Miami Beach, FL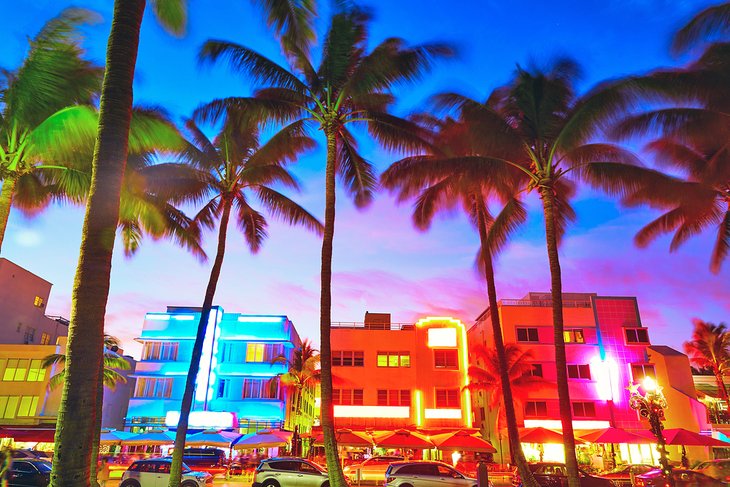 Miami is always a sizzling destination for a girls' trip. The city features a vibrant downtown and arts districts like Wynwood, as well as a major surf-and-sand scene in Miami Beach and its uber trendy South Beach neighborhood.
What makes Miami perfect for a girls' weekend getaway is its year-round picture-perfect weather. No matter the time of year or time of day, you can expect to see people out on the town making the most of this tropical beach paradise.
Explore the sights of Miami, like the Art Deco architecture along Ocean Drive or see the gorgeously splashed murals of Wynwood. For those with a little extra time to burn, consider renting a car and taking the long, scenic drive out to the Florida Keys.
If you want oceanfront property with a side of fun check out The Confidante in Miami Beach. This retro-glam, Art Deco hotel dates back to the 1940s, and the location is great for a girls' trip because it sits between ultra hip South Beach and Miami's art districts like Wynwoood, both of which are major must-see attractions.
Accommodation: Best Resorts in Miami
8. Vail, CO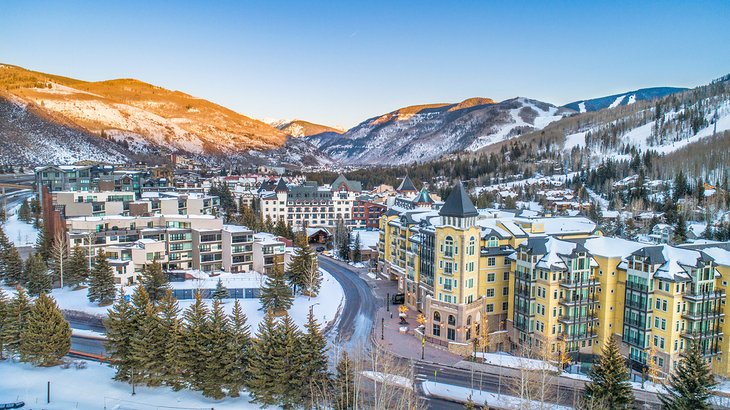 Vail, Colorado is a year-round destination although it is notably most famous in winter, when you can spend all day skiing its powdery back bowls or long groomers. So if you are looking for an active girlfriends' getaway, this is a perfect place to visit.
Vail evokes that Tyrolean vibe without having to fly all the way to Europe to get it. In fact, the town was founded by World War II mountain troopers, who were quite familiar with Alpine terrain.
The Gore Range is one of the most beautiful mountain ranges in Colorado any time of year, so whether your group of friends is looking for a fabulous ski vacation or a summer retreat, Vail has something to offer.
Within walking distance of two chairlifts in the heart of the Bavarian-style Vail Village, The Galatyn Lodge is a great sleeping choice for your getaway. It offers fair-priced rooms and suites that are spacious and ultra comfortable and have the vibe of staying in your own condo. They also feature kitchenettes or full kitchens, so you can cook some of your own meals.
9. Beverly Hills, CA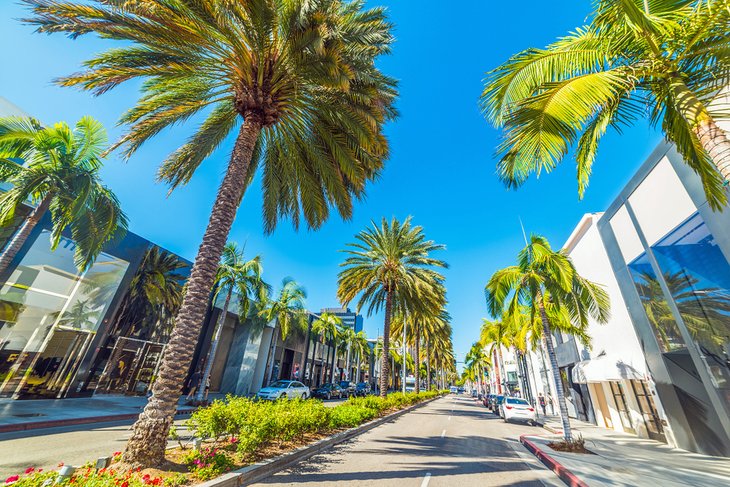 Los Angeles is another iconic destination for a retreat with your squad. The City of Angels has it all-glamour, celebrities, beautiful beaches, fun restaurants, and plenty of culture and shopping.
This world-famous Los Angeles enclave is a small city on its own with 5.7 square miles of pure luxury. Stroll the exclusive and glamorous Rodeo Drive or visit the Virginia Robinson Gardens. Tour the fabulous mansions or dine al fresco and keep your eyes peeled for the resident celebrities. If you're interested in entertainment, the vibrant neighborhood of West Hollywood is just net door.
Check out the Waldorf Astoria on an equally iconic intersection at Wilshire and Santa Monica Boulevards in Beverly Hills for the perfect sleep. Forget about a check-in line here-this takes place in your room, and you'll truly feel like a VIP.
10. London, U.K.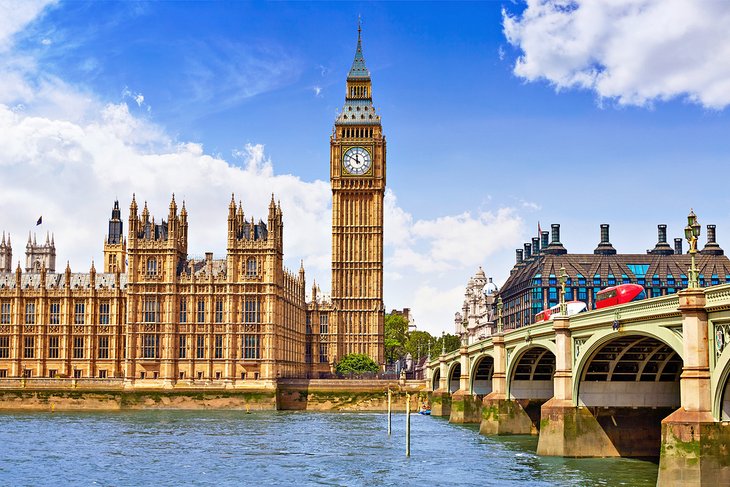 London has all the ingredients for a perfect girls' weekend. From luxury hotels and spas to fantastic dining, theater, art, culture, and entertainment, a weekend itinerary in London practically writes itself.
Book one of the city's iconic luxury hotels in Mayfair, like the J.W. Marriott Grosvenor House London, or a trendy, modern boutique hotel in Shoreditch, like The Hoxton. No matter your squad's style, whether traditional or cutting edge, London has a vibe to match.
London is known for its bevy of art and cultural museums, many of which are free. Explore the many halls of the Victoria and Albert Museum, or take it into the 20th century at the Tate Modern. Stroll down Oxford Street or Covent Garden for some retail therapy, and close out each day with a decadent meal at one of London's many Michelin-starred restaurants.
Accommodation: Best Resorts in London
Read More: Top-Rated Tourist Attractions & Things to Do in London
11. Paris, France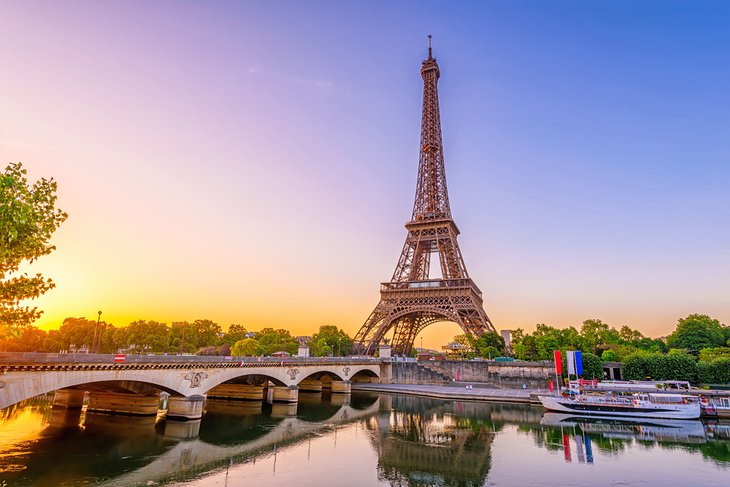 Paris may be one of the most romantic cities in the world, but that does not mean it's not a perfect weekend getaway for a group of friends, too. A Paris weekend is actually the perfect recipe for a girls' getaway. Chic, fashionable shops and restaurants mix with eclectic and traditional hotels, which sit alongside centuries-old buildings, broad, tree-lined boulevards, and avant-garde entertainment. Things to do in Paris are almost endless, even if you are visiting in winter.
Start the weekend with an al fresco brunch in one of Paris' many charming neighborhoods, like Le Marais, Saint-Germain-des-Pres, or in the prestigious 1st arrondissement. Stroll along the Seine to take in the historic architectural sites, like Notre Dame on the Ice de la Cite.
Women traveling to Paris for the weekend can soak up the culture at the many museums that extend far beyond The Louvre. Consider the Musee d'Orsay or the Musee de Cluny.
12. Rome, Italy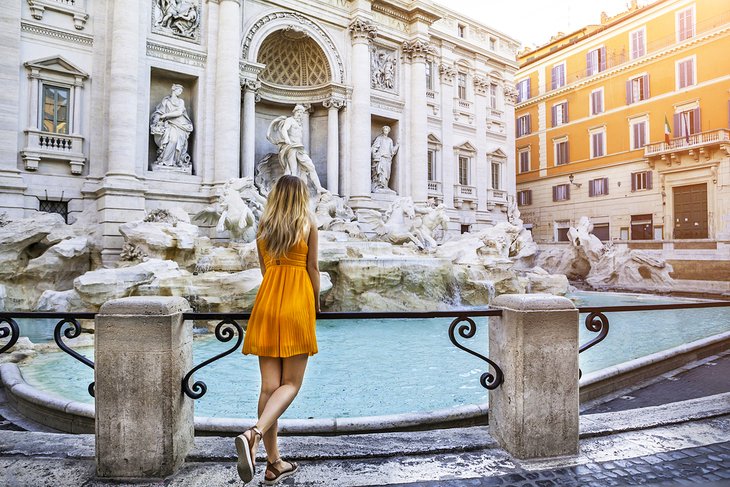 Rome may be one of the oldest cities in the world (3,000 years old, to be exact), but that does not mean it does not know how to keep people entertained in the 21st century. In fact, its historic roots, combined with its modern cosmopolitan flair, are what make Rome one of the great cities of the world today, and one of the best destinations for a weekend girls' trip.
Today modern eateries and trendy boutiques sit in the shadows of millennia-old ruins. Fashionistas stroll down cobblestone streets where chariots once rattled. Expansive piazzas with babbling fountains are ringed in outdoor cafés and Baroque architecture. Rome is simply stunning.
It is also home to fantastic luxury hotels, gorgeous architecture, museums, and churches. Life is meant to be lived al fresco, whether from a beautiful balcony, or underneath an umbrella enjoying a beautiful meal.
Read More:
13. Lisbon, Portugal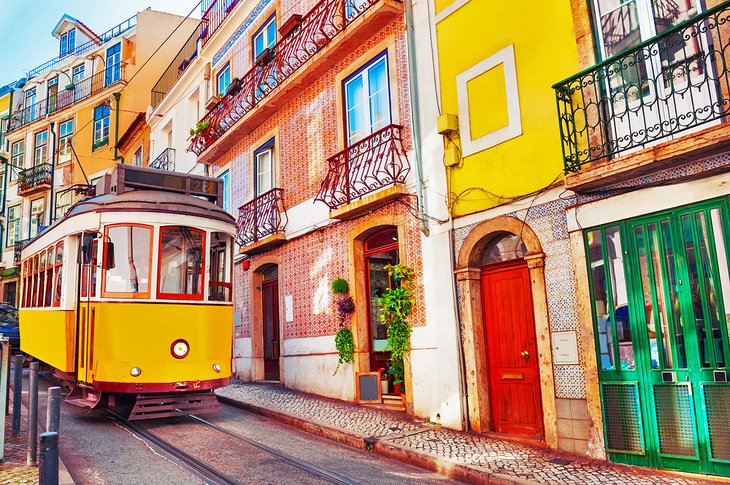 Lisbon has many qualities that make it perfect for a girls' weekend getaway. First, it's a very short flight to the Portuguese capital. It also happens to be one of the most affordable cities in Western Europe. On top of that, it is simply stunning.
Lisbon was built on the hills that tumble down to where the River Tagus meets the Atlantic. A maze of cobblestone streets are flanked on either side by pastel-colored buildings and red tile roofs. A series of antique-style cable cars weave in and out of the narrow streets and up the various hillsides into the loftily perched neighborhoods.
14. Brooklyn, New York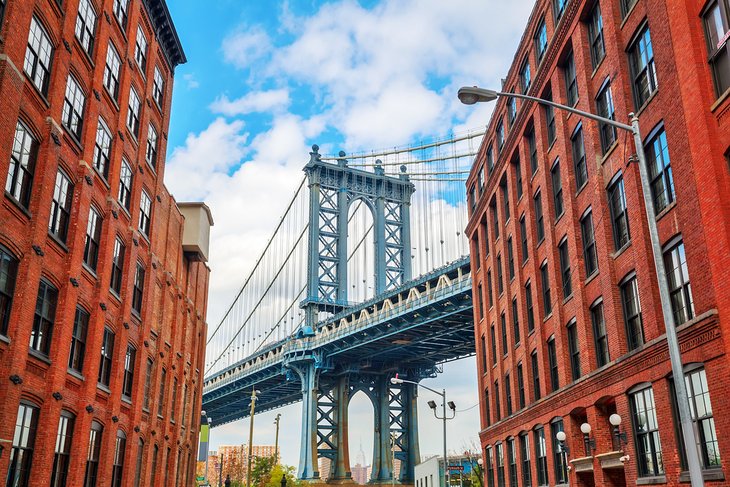 New York City is a great choice for a girls' weekend getaway, seeing as it is one of the most connected cities in the world. But rather than go for obvious Manhattan, consider crossing the East River and focusing your itinerary on Brooklyn, which has become a destination in its own right.
Brooklyn is, without a doubt, a capital of cool. With diverse neighborhoods, fabulous dining, chic boutique hotels and shopping, architecture, and glittering waterfront promenades, it's no wonder young professionals have flocked from all over the world to make Brooklyn their home.
From northern Greenpoint through Williamsburg, out to the art-splashed buildings of Bushwick, and down to the historic brownstones of Park Slope, DUMBO, and Cobble Hill, Brooklyn has something for everyone. You'll find hole-in-the-wall dives, Michelin-starred fine dining, luxury brand names, and local designer boutiques. Plus, Brooklyn has the best vantage point from which to catch views of the iconic Manhattan skyline.
Read More: Top-Rated Attractions & Things to Do in Brooklyn, NY
15. Aruba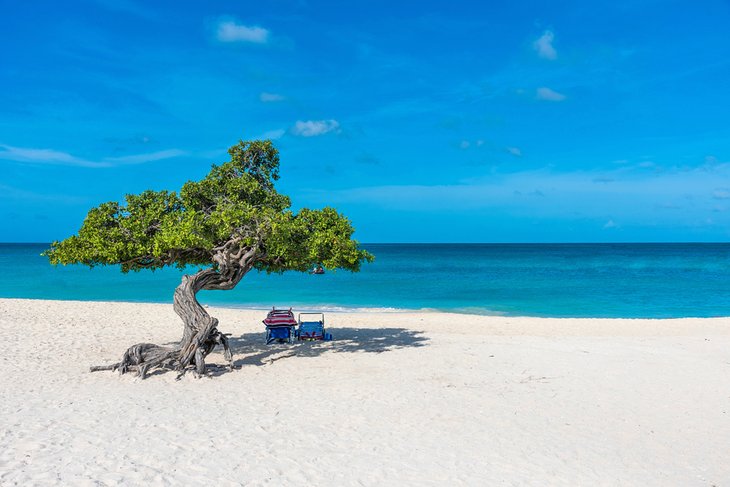 Picture this: You and the squad on a powdery soft stretch of beach, or lounging by the infinity pool, soaking up the sun while gazing out to the turquoise-colored sea. It's no wonder why they call Aruba "one happy island," and you and the ladies will most definitely be one happy group while on vacation here.
Aruba is an easy getaway for the weekend, seeing as it has such a high concentration of fabulous hotels, fantastic shopping, beachfront restaurants, and plenty of bleached white sand perfect for those Instagram photos.
16. New Orleans, Louisiana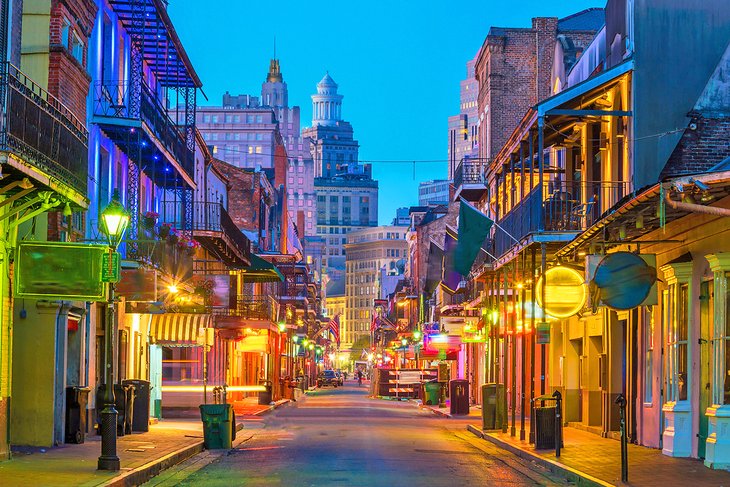 Great music, fabulous food, glamorous hotels, architecture, art, and gardens? What more could you possibly ask for from a weekend away with your girls? New Orleans packs the recipe for a perfect girls' weekend getaway right in, thanks to its uniquely French style, ubiquitous zest for life, passion for music, and warm weather.
Let's start with dining – one area that New Orleans takes the lead on around the world. From Caribbean and African cuisine to decadent desserts, one of the main reasons people come to visit New Orleans is to sample its simply sensational cuisine.
The city also calls for celebration any time of year, whether you're listening to the wafting jazz music on Frenchman Street or visiting for Jazz Fest, a parade, or any other host of celebrations throughout the year.
Marvel at the wrought iron balconies from the historic buildings in the French Quarter, or the Victorian homes in the Garden District. Whether your squad is looking for relaxing café culture or to get out and hit the pavement, New Orleans definitely delivers.