17 Best Places to Visit in California
We may earn a commission from affiliate links ()
California beckons visitors with sunshine, stunning landscapes, and urban sophistication. A place of dreams, this alluring state has it all: a spectacular coastline, snowcapped mountains, expansive deserts, idyllic farmlands, and ancient redwood groves, along with vibrant multicultural cities.
Tourists flock to San Francisco for sightseeing, shopping, museum hopping, and gourmet dining. Los Angeles dazzles visitors with quintessential Southern California scenery and Hollywood glamour. San Diego and Santa Barbara have perfect balmy weather and golden-sand beaches.
For nature lovers, California is a place to explore the great outdoors. At Yosemite National Park, visitors marvel at the majestic granite cliffs draped with voluminous waterfalls. In the Sierra Nevada Mountains, the alpine environment of Lake Tahoe is a paradise for hikers and skiers. Closer to the Pacific Ocean, the Redwood National and State Parks shelter the world's tallest trees.
Plan your travels to "The Golden State" with our list of the best places to visit in California.
1. The San Francisco Bay Area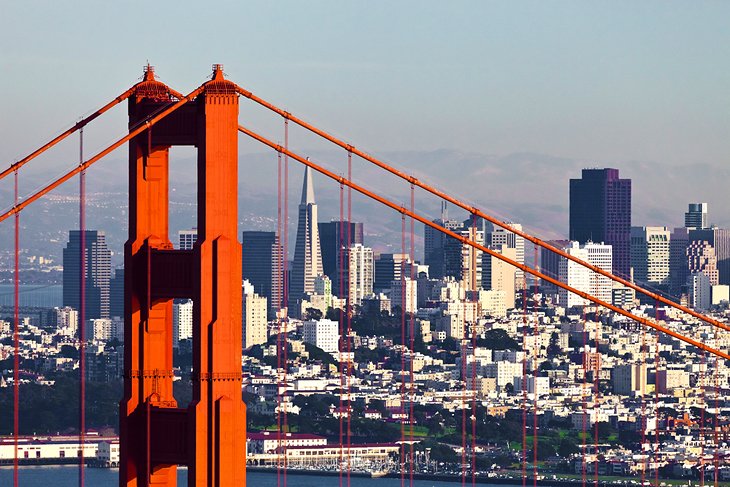 When the afternoon sun shines on the hillsides or the fog rolls in from the Pacific Ocean over the Golden Gate Bridge, this breathtaking city has a mystical beauty. Visitors are awed by San Francisco's picture-perfect scenery, from the curves of Lombard Street to the elegant Victorian houses and marvelous bay views.
San Francisco packs an incredible number of tourist attractions into just seven by seven square miles. It's a small, walkable city as long as you don't mind steep streets or hopping on a cable car.
Whichever way you get around San Francisco, it's fun to explore the historic neighborhoods: Chinatown, a bustling area of shops and authentic Chinese restaurants; North Beach (Little Italy); and Fisherman's Wharf, a popular waterfront tourist destination.
Today, San Francisco is California's most sophisticated city, a place to enjoy world-class opera and ballet, a wide range of theater performances, and gourmet dining. The city has an impressive assortment of top restaurants offering local, as well as global cuisine and trendsetting menus.
The hip and edgy Mission district is the place to try up-and-coming restaurants or sample ethnic cuisine, relax in a coffee shop, and browse unique shops. The stylish Hayes Valley neighborhood is renowned for its restaurants, as well as fancy retail boutiques.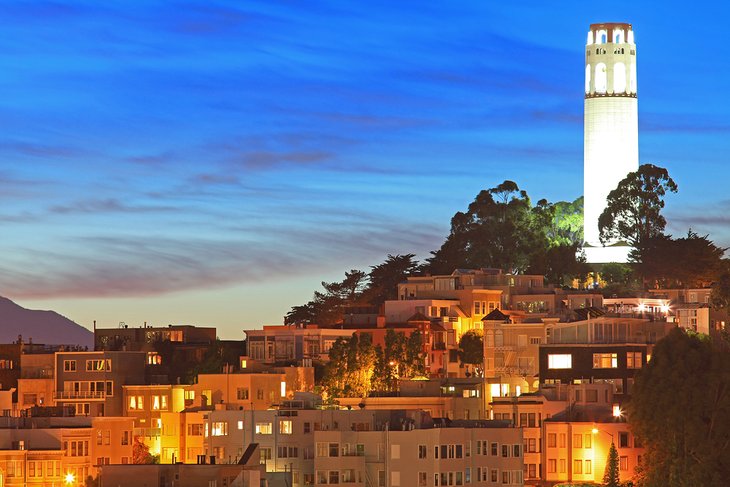 Across the San Francisco Bay (just a 30-minute Bart train ride away) are the university town of Berkeley, with its high-caliber cultural attractions and acclaimed gourmet restaurants, and the multicultural city of Oakland with interesting museums, historic theaters, lively neighborhood events, and summer festivals.
Nature lovers can drive 30 miles south of San Francisco (via the scenic Highway One) to Half Moon Bay. Tucked away behind rolling hills, this oceanfront town fronts a stretch of wild, rugged Pacific coastline. It's a great place for walking along the beach, hiking, golfing, fishing and bird-watching, or to enjoy a seafood meal by the harbor.
About 17 miles farther south is Pescadero, a rural community with many small farms; a bird sanctuary at the Pescadero Marsh Natural Preserve; and a goat dairy (Harley Farms), which has a cheese shop and hosts gourmet garden picnics.
Accommodation: Where to Stay in San Francisco: Best Areas & Hotels
2. Los Angeles, Santa Monica, and Pasadena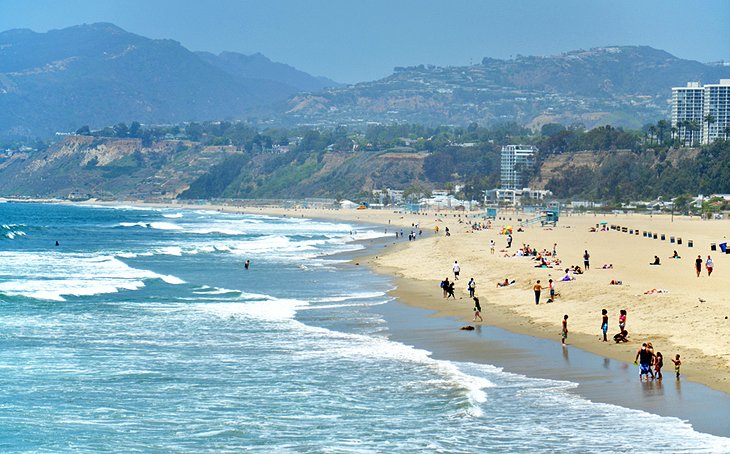 Los Angeles epitomizes the seductive image of sunny Southern California with its wide, palm-fringed boulevards; exclusive designer boutiques; trendy restaurants; and sun-drenched sandy beaches. Despite being a sprawling urban metropolis, the city enchants visitors with its pleasant neighborhoods and interesting tourist attractions.
The city built up during the film industry boom of the 1920s and 30s and is still synonymous with Tinseltown glitz and glamour. The famous neighborhood of Hollywood has many iconic sights, including the Walk of Fame lined with star plaques honoring prominent movie directors, actors, and musicians.
Those intrigued by the idea of spotting Hollywood stars should head to their stomping grounds on Rodeo Drive, lined with haute couture boutiques; the exclusive Beverly Hills and Bel Air neighborhoods; and the Chateau Marmont hotel on Sunset Boulevard. The sophisticated neighborhood of Franklin Village in Hollywood is also a good place for celebrity sightings.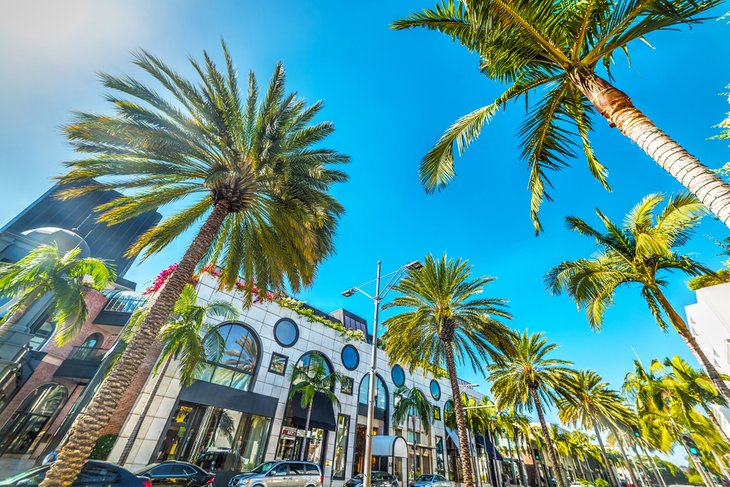 Favorite beaches are the eclectic Venice Beach, a fun-loving scene of rollerbladers, cyclists, joggers, and street performers, and the 3.5-mile Santa Monica State Beach (15 miles from Los Angeles, accessible by the Expo Metro line), which has an iconic pier and a beachfront path for walking and cycling. The town of Santa Monica is brimming with fashionable shops and a variety of restaurants, some with ocean views.
Besides movie stars, beaches, fine dining, and shopping, Los Angeles is also known for its art scene and cultural offerings. The city boasts world-class museums and performance venues such as the J. Paul Getty Museum at the Getty Center in Los Angeles, the Walt Disney Concert Hall (classical music performances), and the Hollywood Bowl (pop music concerts).
Near the pleasant small town of Pasadena (11 miles from Los Angeles) is the Huntington Botanical Gardens, filled with 16 different themed gardens, including a Desert Garden, an authentic Japanese Garden, and a Shakespeare Garden featuring plants cultivated in Renaissance England.
Accommodation: Where to Stay in Los Angeles: Best Areas & Hotels
3. San Diego: Sunshine, Beaches, and Spanish Architecture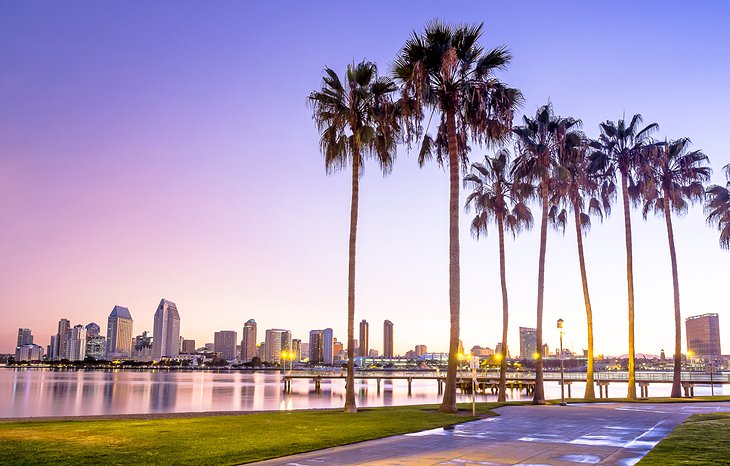 With its balmy year-round climate, San Diego is the place to experience California's laid-back lifestyle of sun-drenched days at the beach and fun-loving outdoor adventures. Ranking high on the list of top tourist attractions are gorgeous sandy beaches that feature pristine scenery and almost year-round sunshine.
The main tourist attractions in San Diego proper are Balboa Park, an expansive green space with ravishing gardens and several museums; the historic Gaslamp Quarter, which is full of boutiques, art galleries, and good restaurants; and the Old Town San Diego State Historic Park, where museums, retail shops, and restaurants occupy the old adobe buildings.
Families with young children will enjoy the city's kid-friendly attractions, as well as the family-friendly resorts. The top things to do in San Diego with kids include visiting San Diego Zoo; watching the dolphin and whale shows at SeaWorld; exploring the playgrounds at Balboa Park; admiring colorful sea life at Birch Aquarium in La Jolla; and spending time at The New Children's Museum.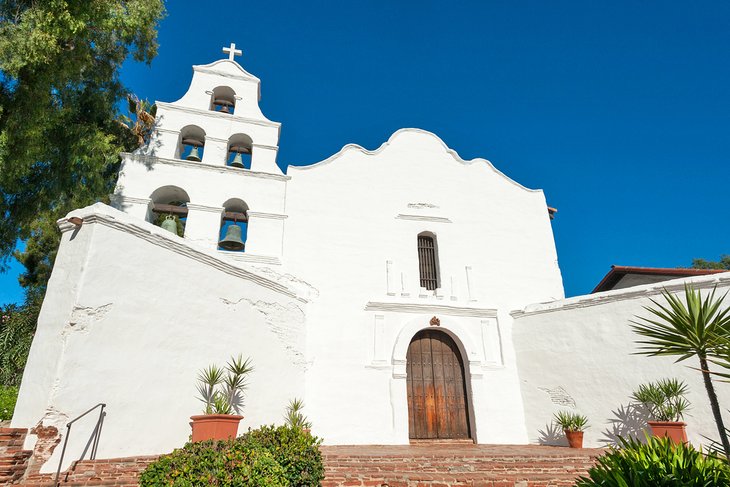 As the state's oldest city, San Diego has the original Spanish mission (founded in 1769). Registered as a National Historic Landmark, the Mission Basilica San Diego de Alcalá was the birthplace of Christianity in California. The adobe building complex features a distinctive campanario (bell wall) and a courtyard garden filled with tropical flowers and bougainvillea. The visitor center and gift shop are open every day. Mass is celebrated twice daily and several times on Sundays.
Several nearby destinations are good day trips from San Diego. For sunbathing and shopping, La Jolla (14 miles north of San Diego's downtown) is prized for its sandy beaches, as well as its quaint downtown full of gourmet restaurants, art museums, performing arts, and antiques shops.
Another worthwhile excursion from San Diego is the Mission San Juan Capistrano, in a tranquil setting 66 miles north. For the taste of a different culture, travelers can visit Tijuana in Mexico, just 20 miles south of San Diego.
4. Yosemite National Park: A UNESCO World Heritage Site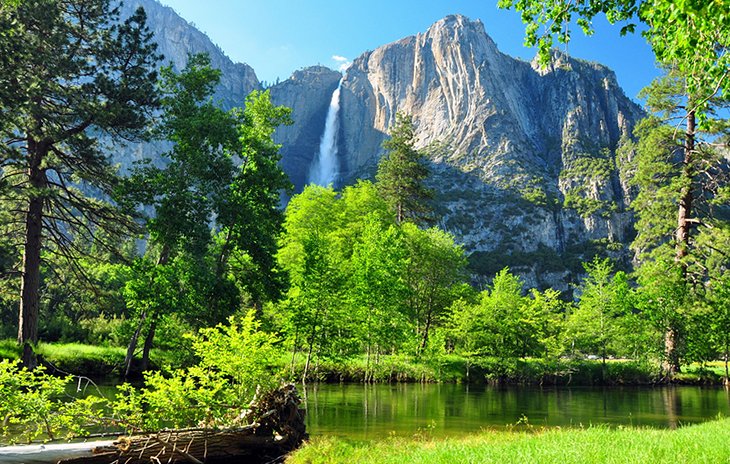 Mother Nature's most striking creation, the Yosemite Valley is surrounded by sheer granite cliffs and domes that were carved by glaciers millions of years ago. When John Muir discovered Yosemite in the 1860s, he described it as the "grandest of all special temples of Nature" and helped to establish the area as a protected national park.
Today around four million visitors annually come to admire Yosemite's jaw-dropping natural splendor. This national park in California's High Sierra has been protected since 1864 and visiting Yosemite is one of the top things to do in California.
This vast wilderness of 1,200 square miles was designated as a UNESCO World Heritage Site in 1984 and boasts 800 miles of hiking trails. One of the most awe-inspiring hikes of the legendary Pacific Crest Trail is found along the gushing Tuolumne River.
Every area of the park is dazzling, from its expansive meadows, free-flowing waterfalls, and crystal-clear streams to the giant sequoia tree groves. The park has incredible biological diversity, with more than 400 different animal species, including 262 species of birds.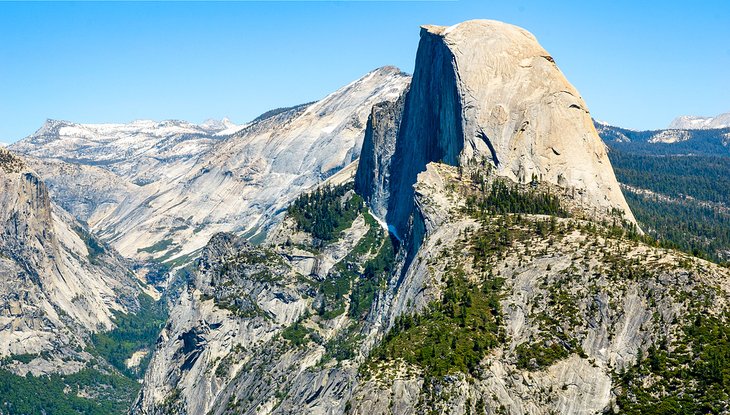 The most emblematic sights of Yosemite are Yosemite Falls, an amazing 2,425-foot waterfall, and Half Dome, the sheer-faced granite mountain. The trail to the top of Yosemite Falls and the all-day trek up to Half Dome are among the most challenging hikes in Yosemite, suitable for those in good physical fitness.
Easier trails include the hike to Vernal Falls footbridge and the loop around Mirror Lake, a pleasant spot sheltered by granite walls.
Yosemite National Park has two historic lodges (The Ahwahnee and the Wawona Hotel) and the modern Yosemite Valley Lodge. Visitors can also choose from hotels located in the nearby towns outside of the park such as Oakhurst, Groveland, and El Portal.
For those who prefer camping, there are rustic cabins and campgrounds throughout the park. It's recommended to make reservations for all types of overnight accommodations, including cabins and campsites, well in advance.
5. Lake Tahoe: Hiking, Mountain Biking, and Skiing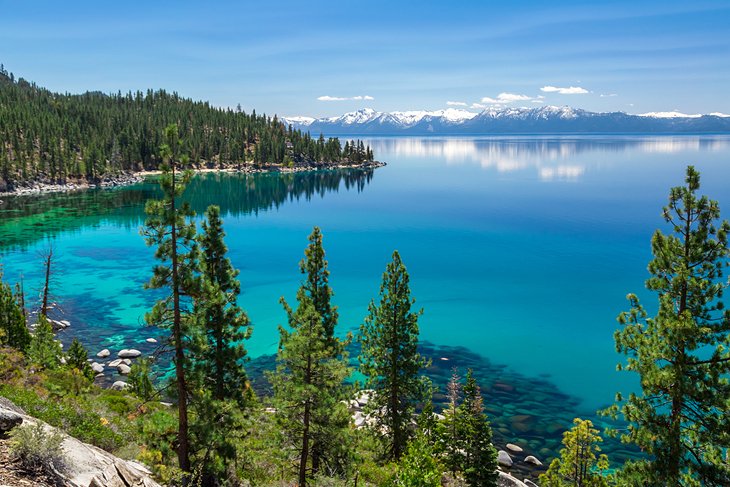 Surrounded by snow-capped mountains, this mesmerizing lake is a place of sublime beauty and serenity. The lake has brilliant turquoise waters with a translucent quality, and the scenery is so pristine that it has a meditative effect.
The top attractions of Lake Tahoe include state parks with lovely beaches and lake views. To admire the alpine landscape, visitors can choose from many wonderful hiking trails in the South Lake Tahoe area. Some of the best campgrounds are also found in South Lake Tahoe.
For enchanting lakeside scenery, visitors head to Emerald Bay State Park, the peaceful forests and beaches of D. L. Bliss State Park, and the densely-wooded Ed Z'berg Sugar Pine Point State Park. These parks also provide well-groomed nature trails and scenic spots for picnicking.
During summertime, Lake Tahoe is a popular destination for outdoor activities such as hiking, mountain biking, fishing, water sports, and lakeside sunbathing.
Kings Beach on the sunny North Shore of Lake Tahoe is a favorite place for swimming and boating, including kayaking and paddle-boarding. Kings Beach is also a bustling town with many restaurants, casual eateries, shops, and street vendors.
Winter sports enthusiasts flock to Lake Tahoe during the period from December until April (depending on seasonal snowfall). During the snow season, skiers relish the powder slopes for downhill skiing. Other winter sports include cross-country skiing, snowshoeing, and sledding.
6. Seaside Towns and Nature Sites of Marin County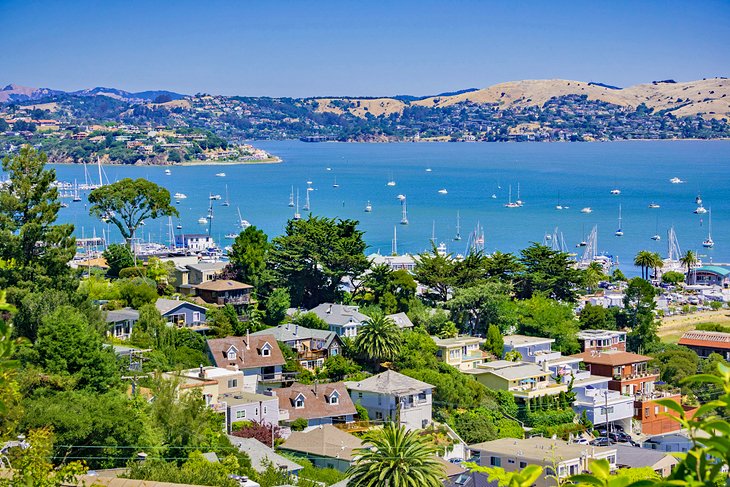 Just north of San Francisco across the Golden Gate Bridge, Marin County is one of the popular day trips from San Francisco. However, travelers should note that a car is required to get to most spots in Marin, except for Sausalito, which is accessible by ferry from San Francisco.
The utterly picturesque (and very touristy) waterfront town of Sausalito has a quaint historic downtown, beautiful marinas, and sensational views of San Francisco.
For those sightseeing by car, it's a short drive from Sausalito to gorgeous nature sites: Tennessee Valley, appreciated for its springtime wildflowers and gentle walking trail to the beach, and Muir Woods National Monument, a dense forest of giant 1,000-year-old coastal redwood trees.
Because Muir Woods is such a popular destination, many tour companies offer organized day trips from San Francisco. For all other visitors, reservations are required for the paid parking at Muir Woods National Monument, as well as for the shuttle service from Sausalito (ideal for those traveling without a car).
A spectacularly scenic but difficult winding coastal drive along Highway One (about 30 to 45 minutes from Muir Beach) leads to Stinson Beach, appreciated for its 3.5-mile-long sandy shoreline. The town owes its Bohemian ambience and touch of flower-child flair to the locally owned shops and organic restaurants. Stinson Beach also has excellent facilities, including picnic areas and barbecue pits.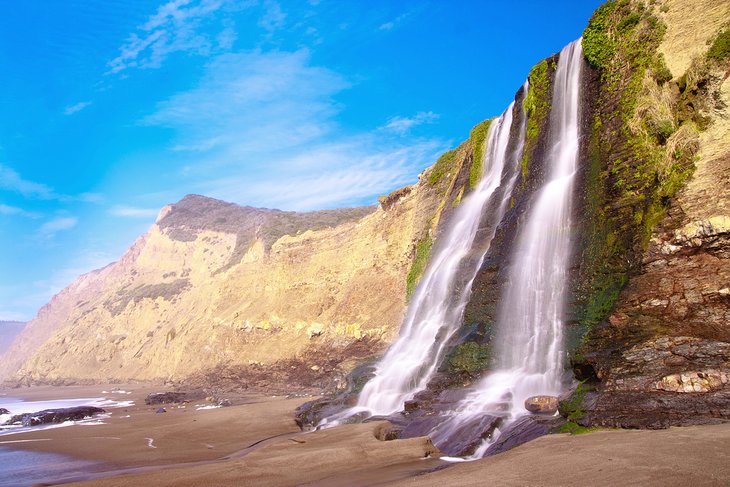 To experience the wild, natural beauty of Marin County's coastline, travelers can continue driving six miles north of Stinson Beach to the Point Reyes National Seashore on Tomales Bay. This splendid coastal environment includes peaceful hidden coves, sandy beaches, nature trails with sweeping ocean views, and protected estuaries that are ideal for kayaking.
A paradise for bird-watchers, Point Reyes is home to a remarkable variety of avian species, including the snowy plover, northern spotted owl, peregrine falcon, and brown pelican.
Continuing farther north is Bodega Bay, a fishing village and laid-back resort area (27 miles north of Point Reyes Station in the Point Reyes National Seashore) where Marin County borders Sonoma County. Beach lovers and outdoor enthusiasts will enjoy the invigorating natural environment.
Bodega Bay is a top destination for taking nature walks, hiking, horseback riding, kayaking, and surfing. Despite being a quiet coastal community, Bodega Bay has an extensive choice of hotels, lodges, and vacation rental options.
7. Gold Country in the Sierra Nevada Foothills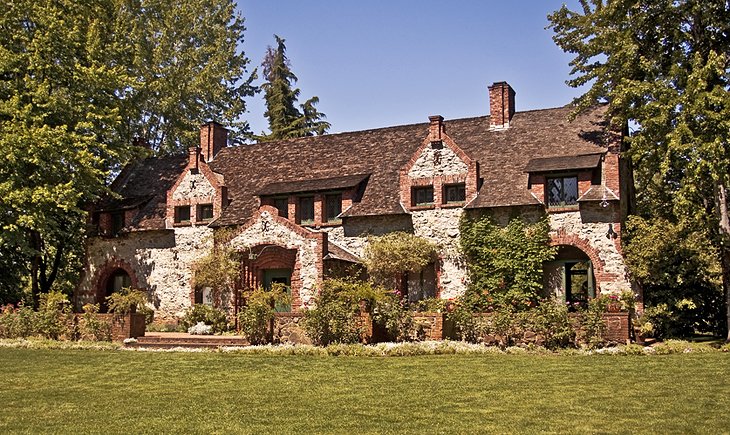 In 1948, when John Sutter and James Marshal were building a sawmill at Coloma along the American River, they discovered small nuggets of gold on the site. A pivotal moment in California's history, this event led to the mass migration in 1849 to the West Coast known as the Gold Rush. Thousands of gold seekers headed to this location in the foothills of the Sierra Nevada Mountains in hopes of finding their fortunes.
Tourists can see where gold was discovered at the old sawmill in Coloma, which is part of the Marshall Gold Discovery State Historic Park. At this unique historic park, visitors have a chance to pan for gold in the American River just as the gold miners did in 1849. After touring the site, it's possible to explore the park's hiking trails or have a picnic under the oak trees.
About 40 miles north of Coloma are the atmospheric Gold Rush towns of Grass Valley and Nevada City. Empire Mine State Historic Park is the top attraction in Grass Valley, where visitors may tour the old mining area and the property's Victorian "cottage." Grass Valley's downtown has many mid-19th-century buildings that are filled with art galleries, boutiques, and restaurants.
Bursting with Gold Rush charm, Nevada City appeals to tourists because of its local culture (art galleries, theater, music concerts and festivals), delightful historic inns, and wide assortment of restaurants.
Beautiful nature sites are found throughout the Sierra Nevada foothills. Nestled in a canyon, the South Yuba River State Park is a good place for bird-watching, swimming, and hiking,
In the Coloma-Lotus Valley, the South Fork of the American River attracts adventure seekers in search of thrilling white-water rafting experiences.
For summertime recreation, the American River attracts many visitors to its riverfront parks. Dave Moore Nature Area (two miles from Coloma) has hiking trails and picnic areas.
The Cronan Ranch Regional Trails Park in Pilot Hill (four miles from Coloma) has 12 miles of hiking/biking trails plus fishing areas.
8. Rural Sonoma County, Napa Valley, and Calistoga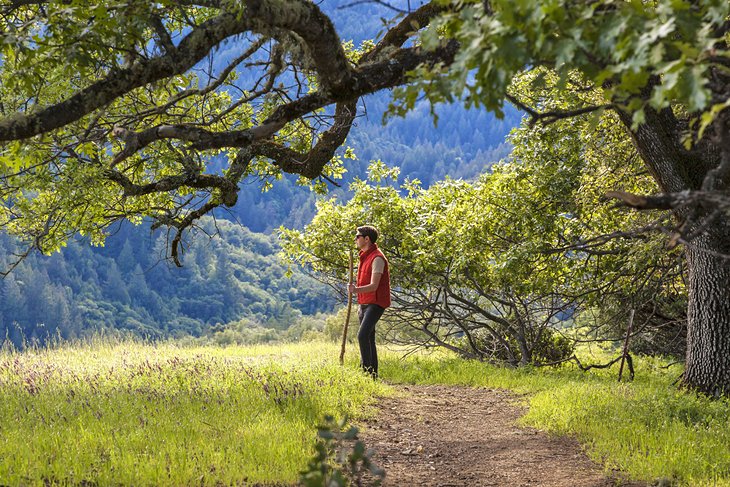 Sonoma County is one of the best places to visit in Northern California for scenic hikes in the rolling hills and along the coast. Tucked away along a rugged stretch of ocean bluffs and craggy headlands, the Sonoma Coast State Park inspires nature lovers who appreciate pristine scenery, solitude, and secluded sandy beaches.
To explore the picturesque sun-drenched countryside of Sonoma County, head to Trione-Annadel State Park. Visitors can go hiking, mountain biking, and horseback riding along the park's network of trails. Trione-Annadel State Park is also a great place for spotting springtime wildflowers and fishing at the park's Lake Ilsanjo.
The Foothill Regional Park offers seven miles of trails through a serene landscape of oak woodlands, flowering meadows, and gently rolling hillsides, plus three ponds for fishing. There are also picnic tables located in various areas of the park.
Besides stunning nature sites, Sonoma County and neighboring Napa Valley boast plenty of cultural attractions. The historic town of Sonoma, centering around a shady plaza and old Spanish Mission, invites leisurely strolls, window-shopping, and picnics in the square.
The trend-setting Napa Valley is a mecca for luxury resorts, boutique hotels, and gourmet restaurants. Napa Valley's most renowned restaurant (and most difficult place to reserve a table) is The French Laundry in Yountville (10 miles from Napa), awarded three Michelin stars.
9. Mendocino Coastline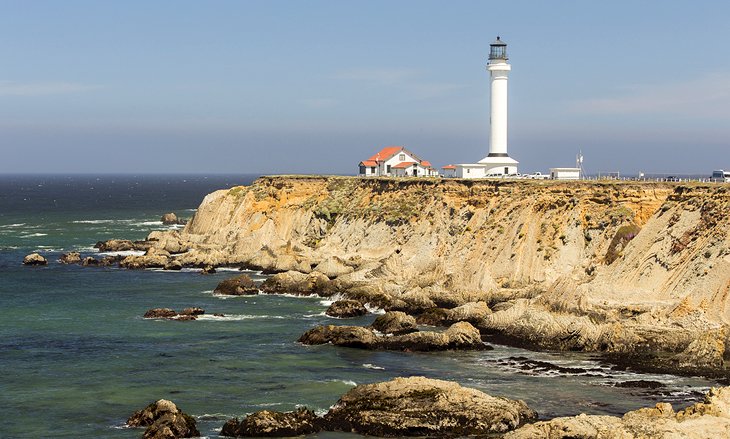 For spectacular scenery, few places compare to Mendocino's dramatic coastline, where the deep blue waters of the Pacific crash up against sheer cliffs and lap into quiet, sheltered coves. Visitors are rejuvenated by the fresh air and inspired by the panoramic ocean views.
Typical of Northern California, the weather is often cool and foggy, better suited to hiking than sunbathing. Nature lovers enjoy walks along the ocean bluffs and secluded beaches, as well as through shady redwood groves at Mendocino County's many state parks. This
Set on an ocean bluff overlooking the Mendocino Bay, the historic village of Mendocino is a destination in itself. This well-preserved Victorian-era logging town is listed on the National Register of Historic Places and delights modern-day visitors with its many tourist attractions, art galleries, locally owned boutiques, bed and breakfasts, and wide selection of restaurants.
The town of Mendocino also hosts a wide variety of festivals throughout the year, from a whale-watching festival in March to an organic farm event in August.
10. Big Sur and Hearst Castle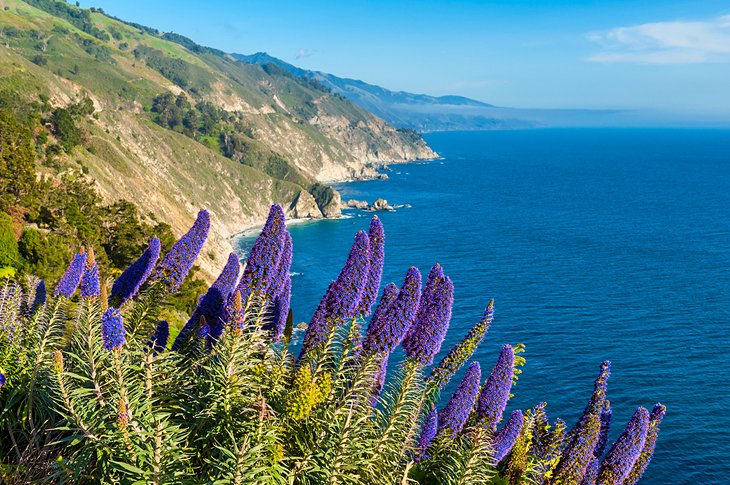 Breathtakingly beautiful, Big Sur is a 90-mile stretch of mountainous coastline in central California. The two-lane Highway One route through Big Sur winds along daunting hairpin turns overlooking the ocean. One of the best West Coast road trips, the route starts just south of Carmel and ends at San Simeon, and the entire stretch feels a world apart because of its remoteness.
Visitors are awestruck by the dramatic scenery of rugged ocean bluffs, shady redwood forests, and precipitous cliffs that drop off into the Pacific's crashing waves. Hiking is a good way to admire the splendid landscape. There are also many viewpoints at luxury hotels and restaurants throughout Big Sur.
At the southernmost point of Big Sur in San Simeon is Hearst Castle, which ranks high on the list of day trips from San Luis Obispo. Built in 1922 for newspaper baron William Randolph Hearst, the castle is an architectural masterpiece perched on a hilltop high above the Pacific Ocean.
Hearst called this magical place "La Cuesta Encantada" ("The Enchanted Hill"). In fact, the 38-bedroom castle resembles a 16th-century Spanish cathedral. The enormous estate, including 123 acres of manicured gardens, pools, and walkways, has been converted to a State Historical Monument that is open to the public for guided tours. The site has a visitor center with a cafeteria and gift shop.
11. Santa Barbara: Sandy Beaches and a Charming Downtown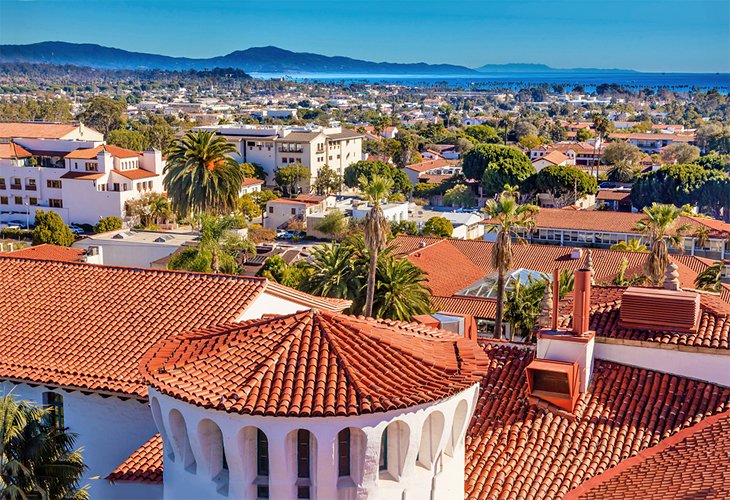 Santa Barbara is a dreamy seaside city in Southern California, a place for sunbathing, relaxation and pampering. Visitors enjoy strolls along the waterfront, indulging in luxurious spa treatments, and savoring gourmet meals on outdoor patios.
Often called "The American Riviera," this upscale resort destination is a beach lover's paradise with balmy weather, an expansive coastline of golden-sand shoreline, and amazing sunsets.
The charming downtown of Santa Barbara is characterized by traditional Spanish-style buildings, tile-adorned walkways, and palm-fringed streets. Visitors could spend hours exploring the downtown's art galleries, open-air markets, and locally owned retail boutiques, only to stop for a snack at a sidewalk café or a delicious meal at one of the top-notch restaurants.
Surrounded by luxuriant gardens, with the Santa Ynez Mountains as a backdrop, Old Mission Santa Barbara is known as the "Queen of the Missions" because of its graceful adobe architecture and lovely setting. The Mission is open to the public daily for self-guided tours of the Mission church, Sacred Garden, and museum. The site also has a gift shop.
Old Mission Santa Barbara has been home to a community of Franciscan friars since 1786. The mission continues to serve as a space for Franciscan ministries and also has an active parish church. Mass is celebrated throughout the week at the Mission Church.
Accommodation: Where to Stay in Santa Barbara: Best Areas & Hotels
12. Palm Springs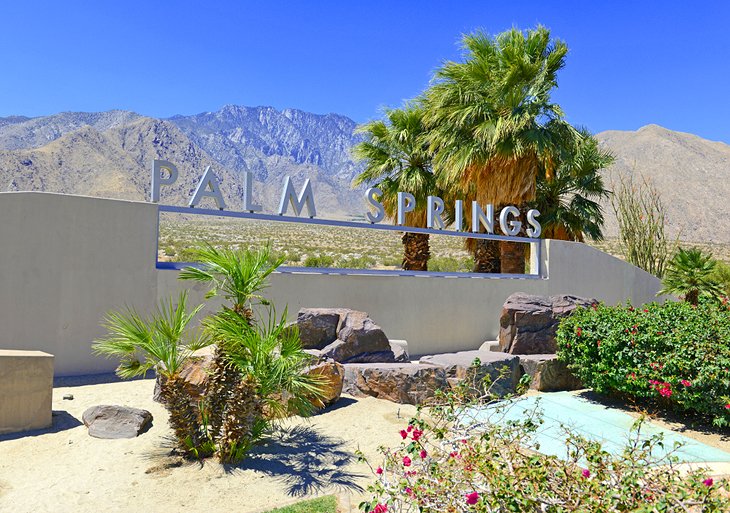 With the towering San Jacinto Mountains and swaying palm trees as a backdrop, this desert oasis is synonymous with stylish poolside vacationing. In fact, Palm Springs has been a popular winter resort destination for Hollywood celebrities since the 1920s and continues to attract all kinds of tourists today.
The serene scenery and warm weather give the place a relaxing holiday ambience, while golf courses, gourmet restaurants, and interesting museums give visitors plenty to do. Just outside of Palm Springs are fabulous hiking trails at Mount San Jacinto and Indian Canyons.
Palm Springs hosts many cultural events throughout the year including film festivals and live music concerts. One of the most popular events is Modernism Week that celebrates mid-century modern architecture and design, which is well represented in buildings throughout Palm Springs.
The famous Coachella music festival takes place just 23 miles from Palm Springs in April (purchase tickets well ahead of time before they sell out).
13. Santa Cruz, Monterey, and Carmel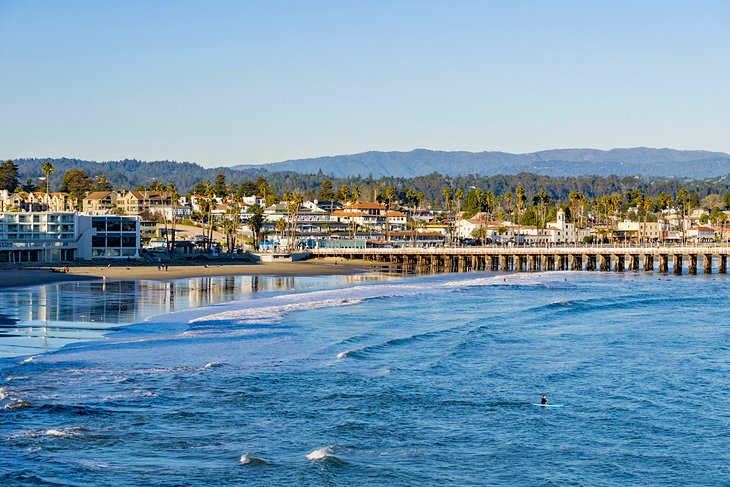 This little pocket of Northern California coastline rivals Southern California in its seaside charm and vacation vibes. For those seeking a classic California beach town complete with a boardwalk amusement park and surfing scene, sunny Santa Cruz is the place to go. Surprisingly, it's only about a 90-minute drive south of foggy and frigid San Francisco.
The hillsides above the Santa Cruz coastline are covered with lush redwood forests, which can be explored on a steam train ride.
A gritty 19th-century seaport and fish packing town, Monterey (about 40 miles south of Santa Cruz) provided inspiration for the vibrant stories in John Steinbeck's Cannery Row novel. Today Monterey's beautifully restored waterfront attracts many tourists to its world-class Monterey Bay Aquarium and the quaint Fisherman's Wharf, a historic pier lined with restaurants and gift shops.
For a romantic getaway, Carmel allows visitors to escape into the charms of an adorable seaside village. This perfectly manicured town features fairy-tale cottages, hidden passageways, and enticing one-of-a-kind boutiques. Carmel has all the draws of a premier seaside resort destination: fancy fine-dining restaurants, luxurious hotels, and a picturesque sandy beach.
Accommodation: Where to Stay in Santa Cruz: Best Areas & Hotels
14. San Luis Obispo and the Central Coast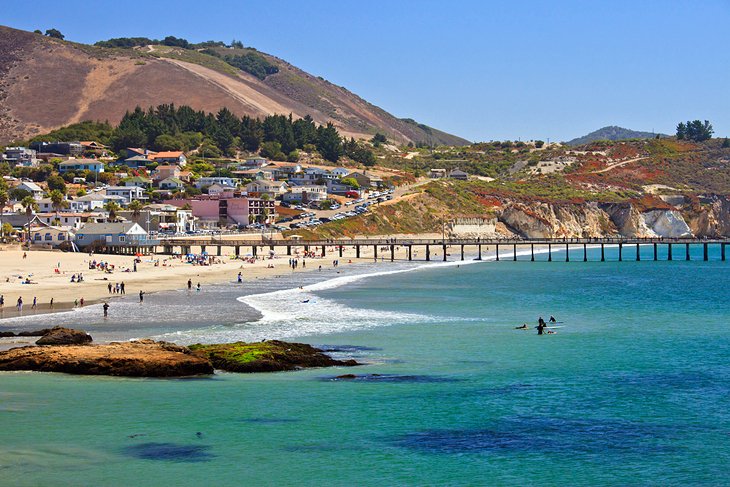 Known as the "Happiest City in America," San Luis Obispo delights visitors with its friendly atmosphere and interesting tourist attractions. Tucked away in the foothills of the Santa Lucia Mountains just 10 miles from the beach, this fun-loving college town boasts year-round sunshine, a historic Spanish mission and a weekly farmers' market with live entertainment
Two popular beaches on the Central Coast are within a 30-minute drive from San Luis Obispo: the surfer's favorite Pismo Beach and the more secluded and the resort-like Avila Beach which is a top destination for sunbathing, paddle-boarding, kayaking and fishing.
Accommodation: Where to Stay in San Luis Obispo: Best Areas & Hotels
15. Anaheim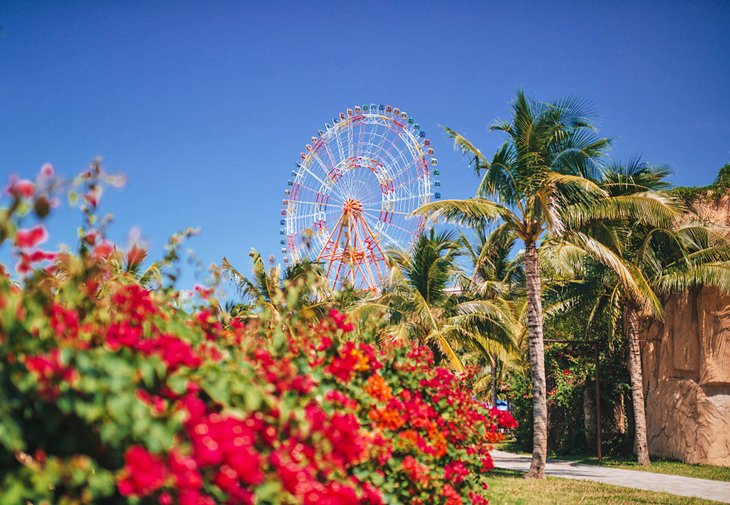 The Disneyland Resort amusement park is the main tourist draw of Anaheim. However, this sunny Southern California city (about 30 miles from Los Angeles) offers plenty of other attractions.
Families with kids will enjoy the Knott's Berry Farm theme park (located six miles from Anaheim) and the playground at Yorba Regional Park, a landscaped 140-acre green space with picnic areas and hiking/biking paths.
Anaheim has several noteworthy destinations for dining, including the Anaheim GardenWalk near Disneyland, the Food Hall at the Anaheim Packing House, and the palm tree-lined Center Street Promenade.
For those who want to get some fresh air, the 58-acre Oak Canyon Nature Center in eastern Anaheim has four miles of scenic hiking trails nestled in coastal canyons, oak woodlands, and scrub-covered rolling hills.
16. The Redwood Forests of Humboldt County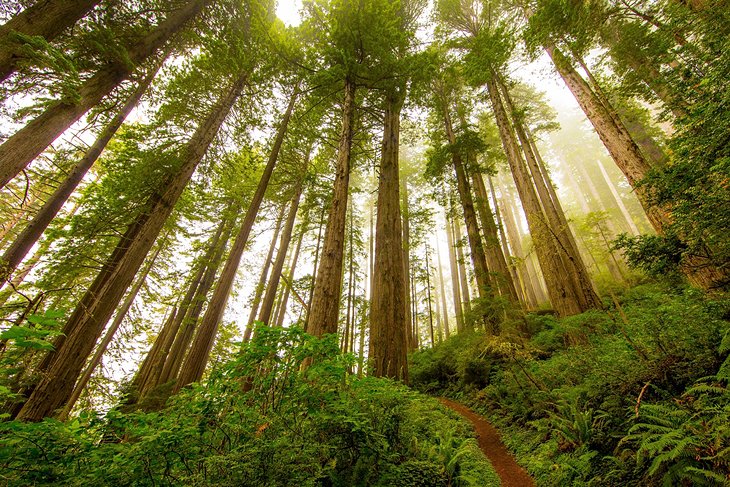 Humboldt County is an escape to the great outdoors, a remote area of redwood groves, secluded beaches, and rushing rivers. The combination of fragrant forests and salty ocean breezes gives the air an invigorating quality.
While the wide open spaces and towering trees may make visitors feel small, the incredible scenery instills a respect for nature. This unspoiled environment provides an inspiring backdrop for hiking, hunting, fishing, and outdoor adventures.
Listed as a UNESCO World Heritage Site, as well as an International Biosphere Reserve, the Redwood National and State Parks (which comprise four separate parks: Redwood National Park, Prairie Creek Redwoods State Park, Del Norte Coast Redwoods State Park, and Jedediah Smith Redwoods State Park) contain the world's oldest and tallest redwood trees, some reaching over 375 feet in height.
Many of the best hikes in the Redwood National and State Parks are found at Prairie Creek Redwoods State Park. This lush old-growth redwoods park features a scenic 10-mile drive, 75 miles of trails for hiking, picnic areas, plus a pristine beach.
Prairie Creek Redwoods State Park is most famous for Fern Canyon. This fern-covered canyon traversed by a fresh-water creek was the filming location for some scenes in The Lost World: Jurassic Park movie.
A little over an hour south of Redwood National and State Parks is Humboldt Redwoods State Park, California's biggest redwood state park (covering 53,000 acres), which includes the world's largest old-growth redwood forest (17,000 acres).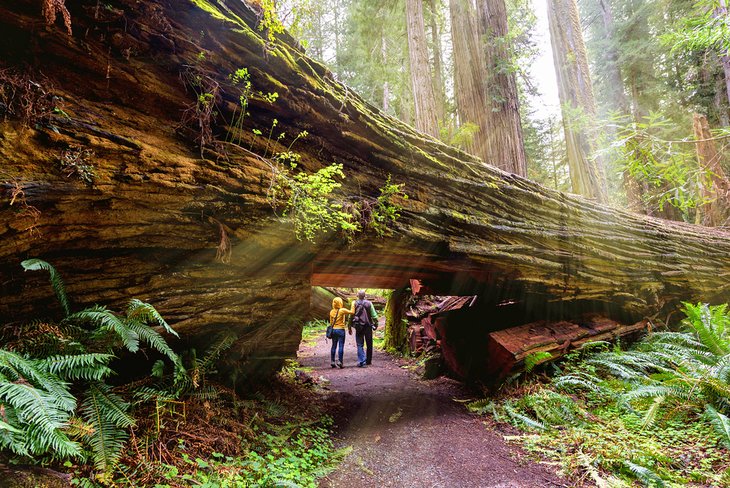 Not to be missed is the Avenue of the Giants in Humboldt Redwoods State Park. Visitors should drive through at least part of this 32-mile-long route through the forest to admire the lofty redwood trees and get a sense of the forest's enormity. The park also has 100 miles of hiking trails with plenty of variety for all fitness levels.
Amid the magnificent redwood forests along the Humboldt Bay is the historic seaport of Eureka, Humboldt County's main urban center. Among the top attractions of Eureka, the Historic Old Town boasts hundreds of ornate Victorian buildings. The most notable is the Carson Mansion built in the 1880s for lumber baron William Carson.
Several of the old Victorians have been converted into bed and breakfasts, such as the luxurious Carter House Inns. Listed on the National Register of Historic Places, the English Tudor-style Eureka Inn (now part of the Trademark Collection by Wyndham) was built in 1922 for nature-loving vacationers.
For those who don't care much about high thread-count sheets and prefer to sleep under the redwood trees and stars, Humboldt County is the ideal destination. The area has expansive camping sites in pristine locations.
Among the best campgrounds in the Redwood National and State Parks are Mill Creek Campground in Del Norte Coast Redwoods State Park, the Elk Prairie Campground in Prairie Creek Redwoods State Park, and the Jedediah Smith Campgrounds at Jedediah Smith Redwoods State Park.
17. Mammoth Lakes: Hiking, Fishing, and Skiing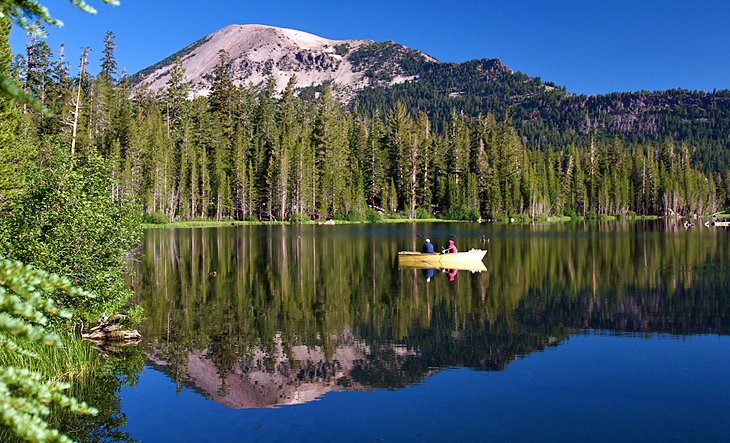 One of California's top off-the-beaten-path destinations, Mammoth Lakes in the Eastern Sierra Mountains draws many visitors for outdoor adventures. The sunny weather and crisp mountain air invigorates the body and soul, while the incredible scenery provides an amazing setting for hiking and mountain biking.
Mammoth Lakes has more than 300 miles of hiking trails in diverse wilderness areas such as Devils Postpile National Monument and the backpacking routes along the Pacific Crest Trail and the John Muir Trail. The landscape varies from peaceful valleys, meadows, crystal-clear lakes, and pine forests to high-mountain desert and granite crags, including a summit that soars to 11,053 feet.
With nearly a hundred lakes, as well as streams and creeks, Mammoth Lakes is an incredible place for fishing during the season, which runs from the end of April through early November. An exception is made for catch-and-release fishing, which is allowed year-round at the Upper Owens River and East Walker River.
In the winter, Mammoth Lakes is popular for cross-country skiing, alpine skiing, and snowboarding, as well as ice-skating and sledding. The alpine ski terrain at the extensive Mammoth Mountain ski area covers 3,500 acres with 150 trails. Because of the abundant snowfall at this high-alpine location, the downhill ski season extends as late as August.
Any time of year, Mammoth Lakes is ready to welcome visitors to its gourmet restaurants, rustic lodges, and upscale mountain resorts.
More Related Articles on PlanetWare.com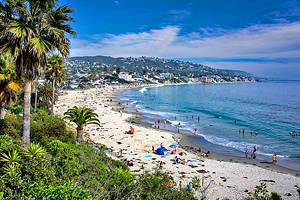 Best Beaches in California: Searching for the perfect beach destination in California? Have a read through our list of best beaches in California to learn about the wide variety of beaches. Be sure to plan ahead and book a place to stay. For tips on accommodations, see our article on the top beach resorts in California.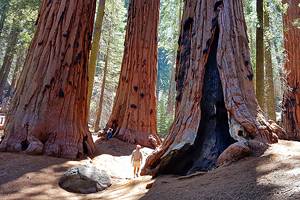 Outdoor Adventures in California: Exciting adventures await at the nature sites of California. Favorite things to do include exploring the best hiking trails in California and camping beneath the giant sequoias in Sequoia National Park. In wintertime, powder hounds hit the slopes at California's ski resorts, whether it's black diamonds at Palisades Tahoe or the bunny hills at Sugar Bowl.