19 Top-Rated Weekend Getaways in Southern California
We may earn a commission from affiliate links ()
If you're looking for places to visit and getaway ideas, Southern California has plenty of options. Whether it's the mountains of Big Bear or the parades of Disneyland, there really is something here for everyone. Families may want to visit a specific city like Palm Springs, which offers a range of things to see, do, and eat. Couples may prefer a getaway to a specific location or romantic hotel, like The Inn at Death Valley, so they can just enjoy the time together.
The region's mostly warm and sunny weather also means most of its getaway destinations are good to visit all year-round. Plan your travels with our list of the top-rated weekend getaways in Southern California.
Note: Some businesses may be temporarily closed due to recent global health and safety issues.
1. Palm Springs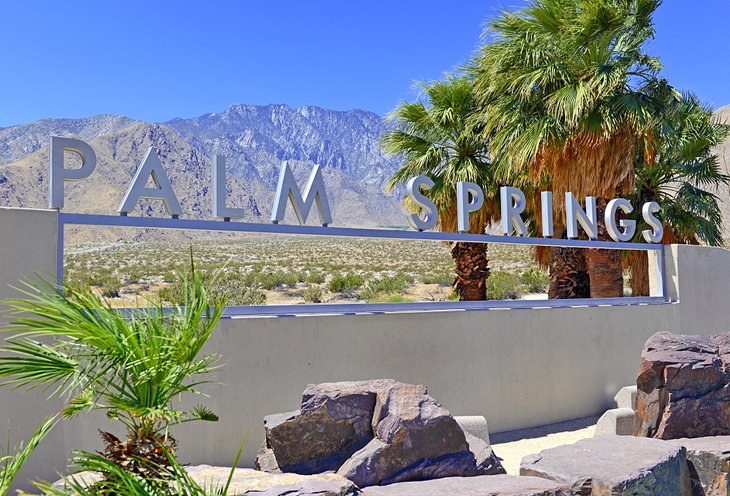 The desert oasis of Palm Springs is 100 miles east of Los Angeles, and the drive takes about two hours. The city and the surrounding desert cities are great places to visit and offer a wide range of activities. Golf and tennis are popular here, as is hiking on the local mountain trails.
No visit is complete without a trip on the Palm Springs Tramway, which whisks you from the desert floor to an elevation of 8,500 feet in minutes. Palm Springs is a hot destination, the best time to visit is between November and May.
Accommodation: Top-Rated Resorts in the Palm Springs Area
2. Joshua Tree National Park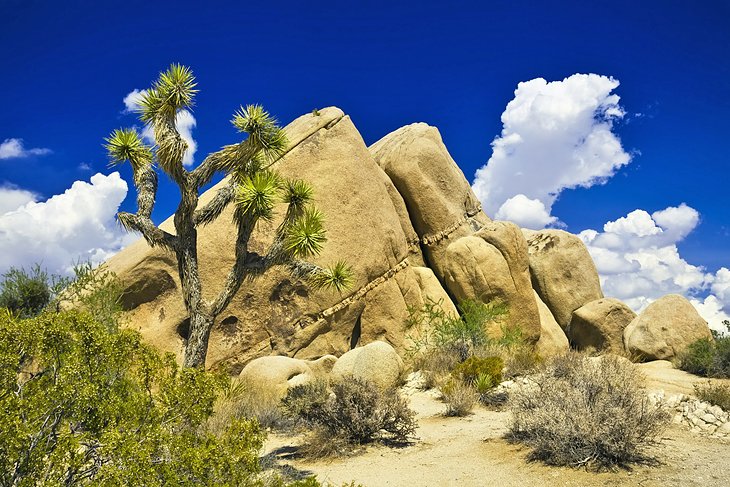 This getaway is east of Los Angeles and about a two-hour drive, not far from Palm Springs. The focus on a getaway here is the vast, 800,000-acre Joshua Tree National Park. It's where two desert ecosystems, Colorado and Mojave, come together. It's a spectacular place to hike, take photos, or just drive through the park and admire the scenery. It also has some fantastic campgrounds.
There are many small motels near the park's north entrance in the town of Twentynine Palms, and the area is also filled with home rentals. The best time to visit is between October and May, as the desert temperatures soar well above 100 degrees Fahrenheit (38 degrees Celsius) in the summertime.
Accommodation: Where to Stay in Twentynine Palms
3. Santa Barbara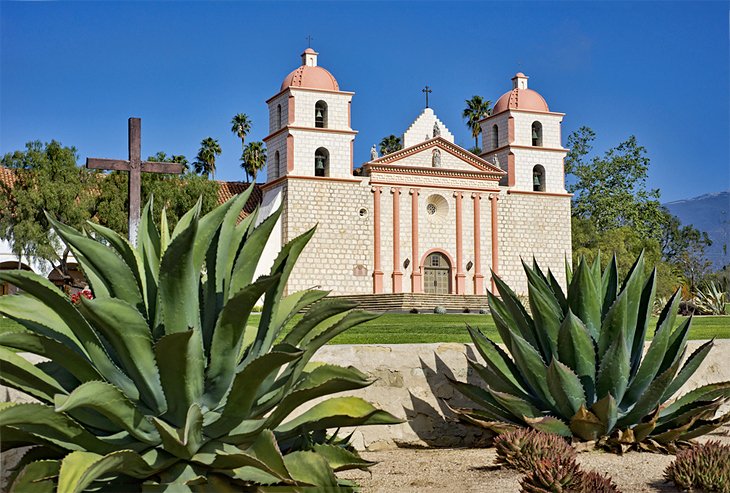 About 90 miles north of Los Angeles, this quaint seaside city has miles of beautiful beaches, several excellent museums, and a vibrant foodie scene. Popular things to do include taking whale watching cruises, hanging out on the beach, and shopping in the compact downtown area.
Santa Barbara is also the perfect place to see (and maybe buy) art. Aside from all the art galleries in the downtown area, there are two excellent art museums. The Santa Barbara Museum of Art and the Museum of Contemporary Art Santa Barbara both have impressive collections with an emphasis on California artists. There's also a fascinating (and free) Art, Design and Architecture Museum on the UC Santa Barbara campus.
Be sure to visit the city's Funk Zone, an area of former warehouses now occupied by restaurants, entertainment venues, and art galleries.
Accommodation: Where to Stay in Santa Barbara: Best Areas & Hotels
4. Anaheim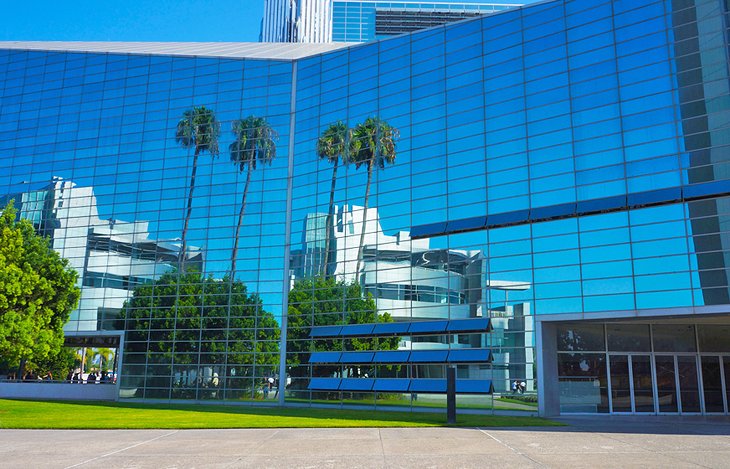 Another great place to visit in Southern California for a weekend is Anaheim. It's perfect for a local weekend getaway, as it's less than an hour from most parts of LA. Anaheim is home to Disneyland Park, the original theme park, as well as the newer Disney's California Adventure. There's also Downtown Disney, a shopping and dining district for which no park ticket is required.
Baseball fans may want to take in a Los Angeles Angels of Anaheim game at nearby Angel Stadium, and NHL fans can catch an Anaheim Ducks game at the Honda Center. And although it's in Buena Park, not Anaheim, the Knott's Berry Farm theme park (and water park) is only 10 minutes away.
Accommodation: Where to Stay in Anaheim
5. Big Bear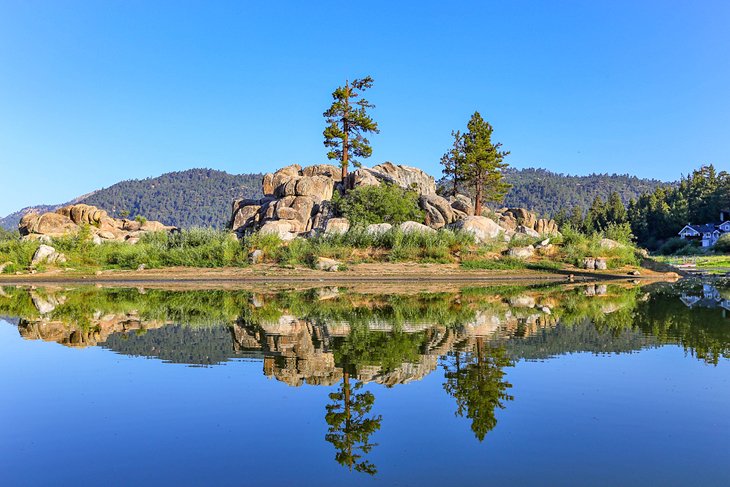 This mountain resort offers year-round fun and is an easy, mostly freeway drive from LA. You really can be on the slopes skiing within about two hours of leaving LA. This vacation spot is great all year-round. In the winter, it's one of California's most popular ski resorts outside of Lake Tahoe, and in the summer, these mountains offer miles of hiking and mountain biking along with great fishing. It's great for families but also an excellent getaway for couples.
During the summer, it can also be a cheap weekend getaway, as accommodations are much cheaper than in the winter.
6. Catalina Island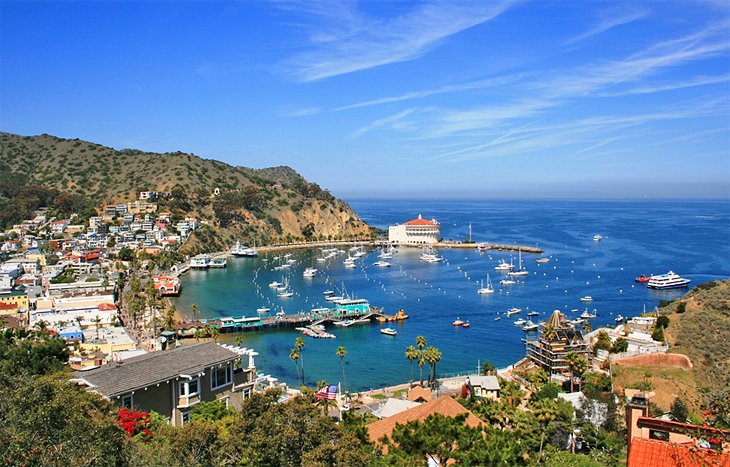 Part of California, this island resort is 26 miles off the coast of Los Angeles. It's easily reachable via the Catalina Express jet catamaran, and the trip takes about 90 minutes (ports are Long Beach, San Pedro, and Dana Point). The island's main and only city is Avalon.
Aside from beach fun, there is SCUBA diving and snorkeling in the lush kelp forests, along with charter boat fishing. The plethora of quaint bed-and-breakfasts and small hotels makes it perfect for romantic getaways. The town is filled with art galleries, shops, and a lot of different restaurants.
7. San Diego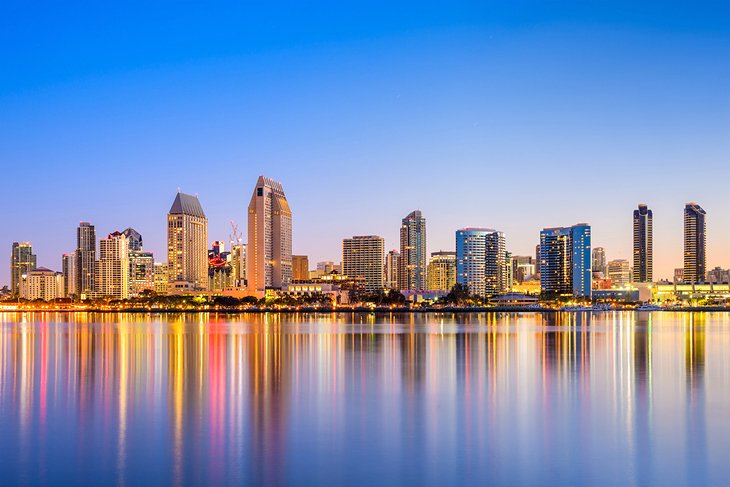 This Southern California city is perfect for LA getaways. It's about three hours by car (you can also hop on the Amtrak train). It may be best to focus on a few areas, such as the revitalized downtown Gaslamp Quarter, the tide pools of La Jolla, and a beach suburb like Mission Bay. Two great attractions are the San Diego Zoo and Safari Park, one of the world's largest, and the USS Midway Museum, a museum aboard the preserved aircraft carrier.
Accommodation: Where to Stay in San Diego: Best Areas & Hotels
8. Pacific Beach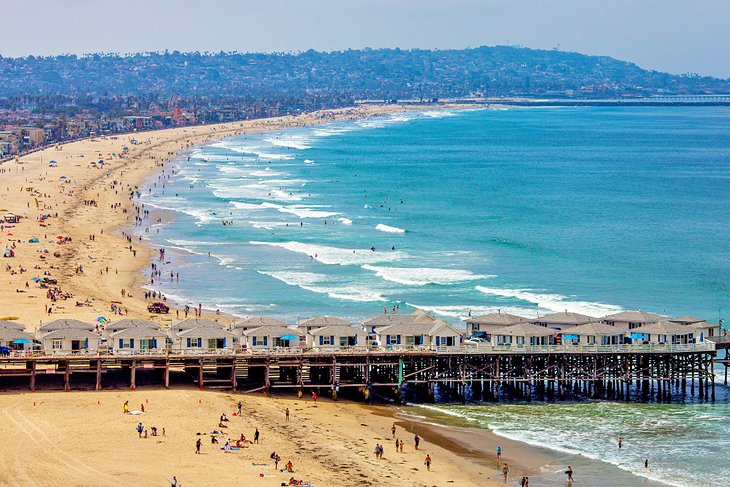 This beach neighborhood, a part of San Diego, is a popular choice for mini vacations. It combines reasonably priced oceanfront accommodations; a fun boardwalk on the sand; and a wide range of food, from street food to fine dining. This is an active town, with people always out running, biking, skateboarding, and playing on the beach. It's a popular surfing spot and there are several surf schools, which offer lessons for beginners.
Pacific Beach is also a dog-friendly neighborhood, with dogs allowed on the beach during certain times of the day.
Accommodation: Where to Stay in San Diego: Best Areas & Hotels
9. Long Beach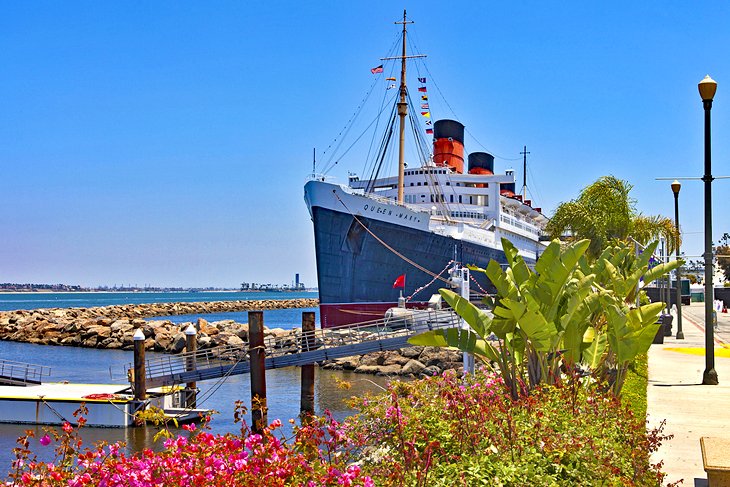 This Southern California city offers miles of wide beaches; a thriving restaurant scene; and a wide range of cultural activities, attractions, and museums. Visitors have many hotel options to choose from, including a stay aboard the legendary Queen Mary. Visits should include a stop at the Aquarium of the Pacific and the Long Beach Museum of Art, which overlooks the ocean. For great shopping and dining, take a stroll down Pine Avenue.
10. Idyllwild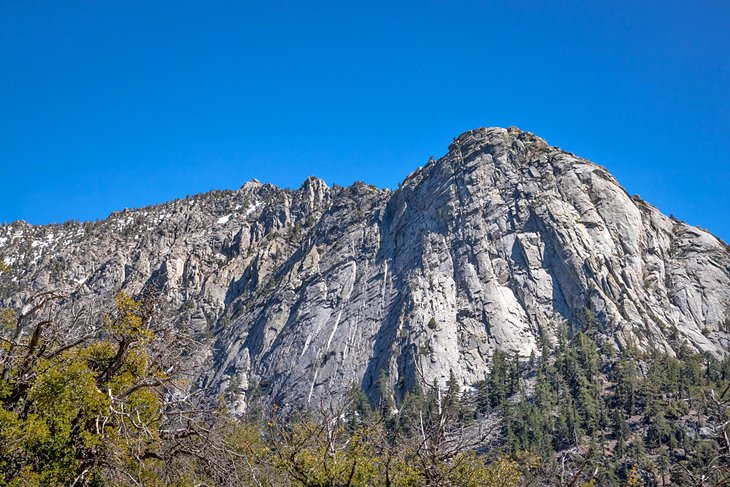 For an authentic mountain getaway, Idyllwild delivers blue skies, fresh air, and giant pine trees. Located midway between San Diego and Palm Springs, the town is reached via a curving, 50-mile-long road that rises over 6,000 feet in elevation. The road is called the Palms to Pines Scenic Byway, as it connects the palm trees of Palm Desert to the pine trees of Idyllwild.
In the town of Idyllwild, you'll find all kinds of little locally owned shops, galleries, artist studios, restaurants, bakeries, and the beginning of endless miles of hiking trails.
11. Santa Monica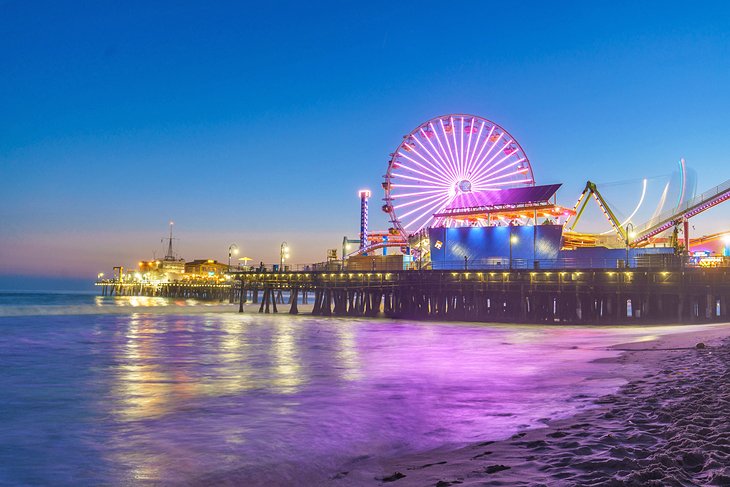 This beach destination is surrounded by Los Angeles but is an ideal vacation spot and LA getaway. The city has some seriously wide beaches and some of the region's best restaurants. There is a wide selection of hotels, from beachfront bungalows to five-star resorts.
Santa Monica is relatively compact, with most of the shopping and dining focused on an area within a few blocks of the beach. The city also boasts the Santa Monica Pier, an old-school ocean pier home to a carnival-like atmosphere and an amusement park.
For some cool, but expensive shopping, go where the movie stars shop, the city's Montana Avenue retail area. Venture a bit south of Santa Monica to explore Venice Beach and its always-interesting beach boardwalk. Venture a bit north to visit some more remote (less crowded) beaches like those near Topanga Canyon.
12. Malibu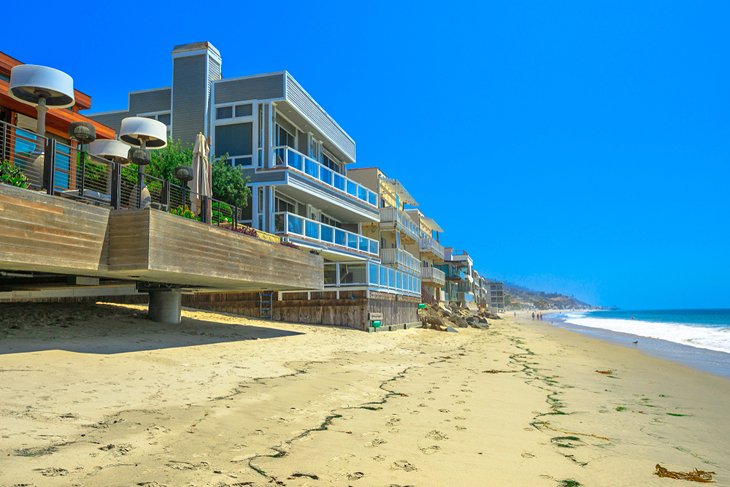 There's a reason this SoCal community is home to so many movie stars. This oceanside city, just north of Santa Monica, includes 21 miles of coastline, but also acres of mountains and inland canyons (great for hiking and mountain biking). There are a few hotels in the city, some on the sand.
Two Santa Monica must-sees are Adamson House and The Getty Villa, part of the Getty LA. The Getty Villa is an exact recreation of an ancient Pompeiian villa, which houses one of the world's greatest collections of Ancient Greek and Roman art and artifacts. The Adamson House is the home of the founding family of Malibu, which was once mainly ranch land. The family also founded the famous Malibu Potteries and the house's interior has the world's largest Malibu tile installations
13. DTLA: Downtown Los Angeles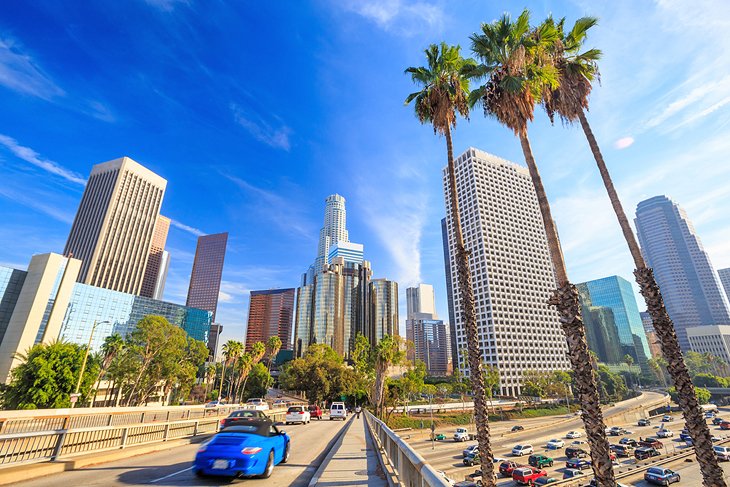 DTLA, short for downtown Los Angeles, has been so transformed and revitalized, it now counts as a getaway destination. What was once a ghost town after offices closed at 5pm is now the hippest and coolest area of the city to live and go out.
What were once early 20th-century bank and office buildings have been transformed into luxury lofts and trendy restaurants. The influx of new residents has brought all kinds of other businesses and retail shops. Many of these former bank and office buildings have also been transformed into luxury and boutique hotels, and the city is also seeing a building boom of new hotels and luxury apartment buildings.
The area is also home to the Staples Center, where the NBA's Lakers and NHL's Kings play (along with a packed schedule of musical concerts), and the LA Live entertainment zone.
Accommodation: Where to Stay to Los Angeles: Best Areas & Hotels
14. Ventura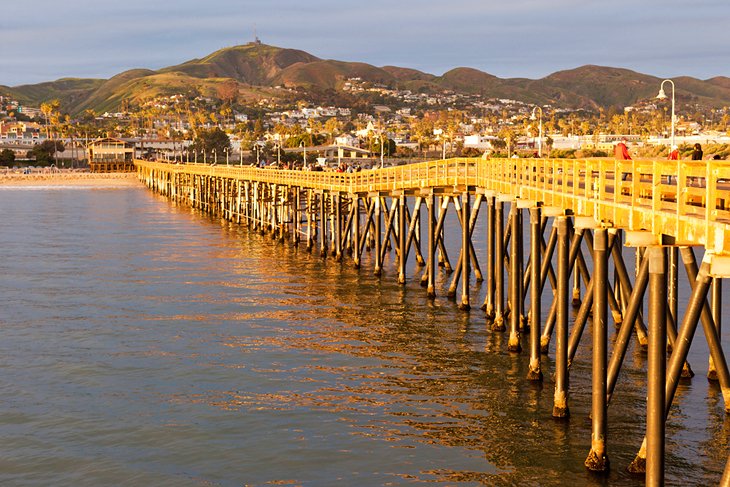 This getaway destination is just over an hour from Los Angeles and has clean, uncrowded beaches. There are a few oceanfront hotels, and the beachfront area has a long wooden pier extending into the sea. Visitors should take a boat cruise to the nearby Channel Islands National Park, which will certainly including sea lion and maybe even whale sightings. Ventura has a refreshingly old-school 1920s-era downtown area, with many locally-owned shops and small restaurants. The city was on the Camino Real, the trail of California missions established by the Spanish in the 18th century, extending throughout the state. Ventura's Mission Santa Buenaventura and its church from 1809 are on Main Street and can be visited.
15. Solvang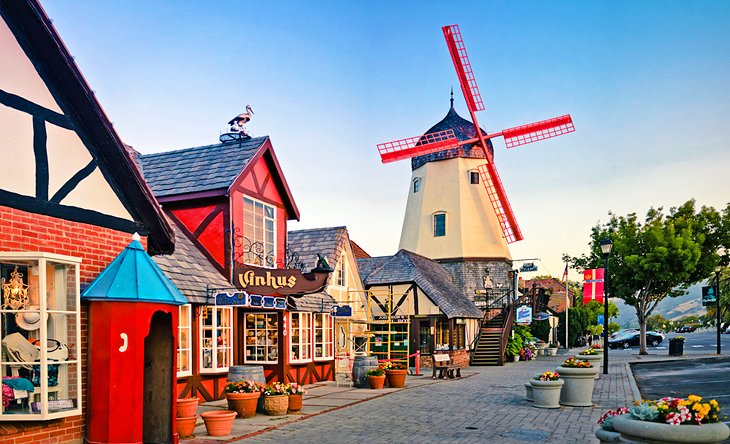 Located just north of Santa Barbara in the beautiful Santa Ynez Valley, Solvang really is a little bit of Denmark in Southern California. It's filled with Danish people, Danish shops, and Danish food. Even the buildings look Danish, with a lot of windmills and European designs.
Don't miss the Solvang Vintage Motorcycle Museum or the Hans Christian Anderson Museum, both interesting and fun places to visit for both kids and adults. For an overview of the town, take a ride on the Solvang Trolley, an antique horse-drawn street car that travels in the downtown area.
Surrounded by agricultural areas, Solvang is also a good destination for foodies, as there are a lot of restaurants that feature farm-to-table cuisine.
16. Death Valley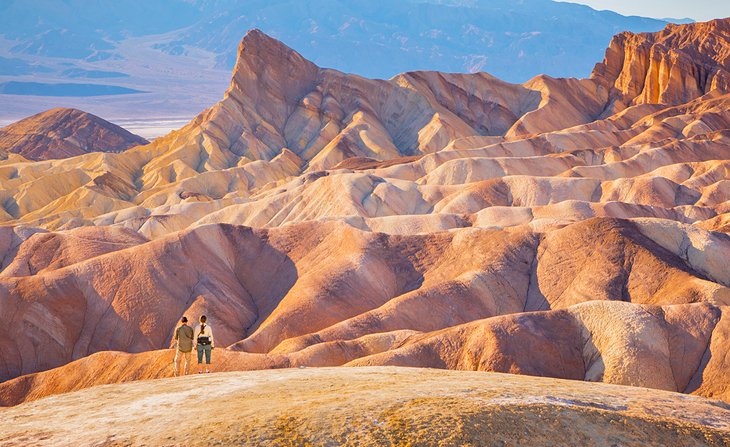 Why not get away to one of the lowest and driest places on Earth? Death Valley National Park is all about extremes. It's the lowest, driest, and hottest of all our national parks. The park is 3.4 million acres, so it's hard to explore the whole area. Aside from the low parts, some of the park's mountains rise 11,000 feet above sea level.
The Inn at Death Valley is a luxury desert resort, which first opened in 1927. It recently underwent a total renovation and is a very luxurious place to stay in what is such a barren environment. The area is about a four-hour drive from LA.
17. Laguna Beach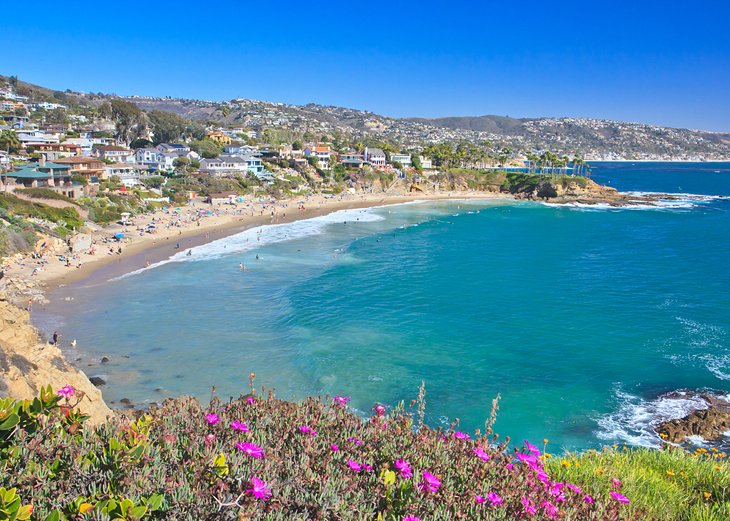 Laguna Beach getaways are all about art. The town is filled with art studios and galleries and hosts several big art festivals. The beauty of the curving beach, blue ocean, and consistently sunny sky also make it a popular subject for artists.
Like many SoCal beach towns, life is lived outside, so there are a range of fun things to do and see. The beachfront public park area has a big beach, basketball and volleyball courts, and miles of bike paths.
Laguna Beach also has a good range of hotels, including several beachfront luxury resorts. The food scene is also excellent with many restaurants serving all different types of food at all price levels.
July is festival month here, with the Festival of the Arts city-wide art show and the Pageant of the Masters. The Pageant of the Masters is a long-running festival, where works of art are recreated as life-size scenes using real people in make-up and costumes.
18. Tijuana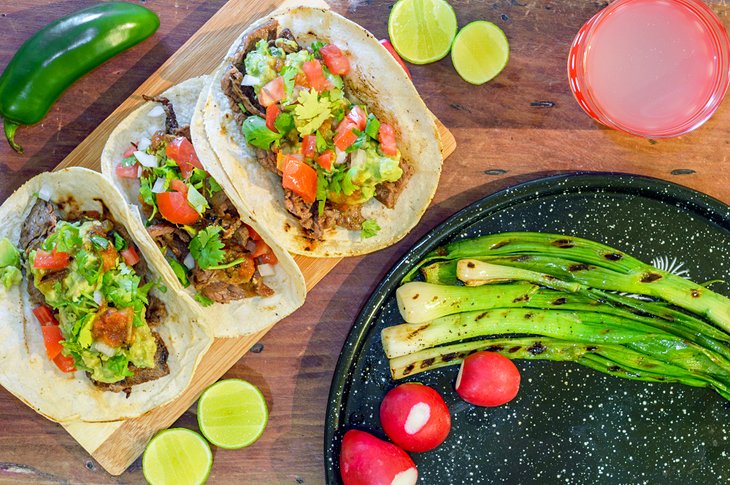 Although it's not actually in Southern California, this Mexican border town is less than an hour from downtown San Diego. It's a great destination for a day or a weekend trip from San Diego. There are large parking lots on the American side of the border, and most people park their car, walk across the border bridge, and then take a taxi (or Uber) into downtown Tijuana. It's a fun tourist town filled with interesting shops, artisans, and, of course, delicious Mexican food.
19. Rosarito Beach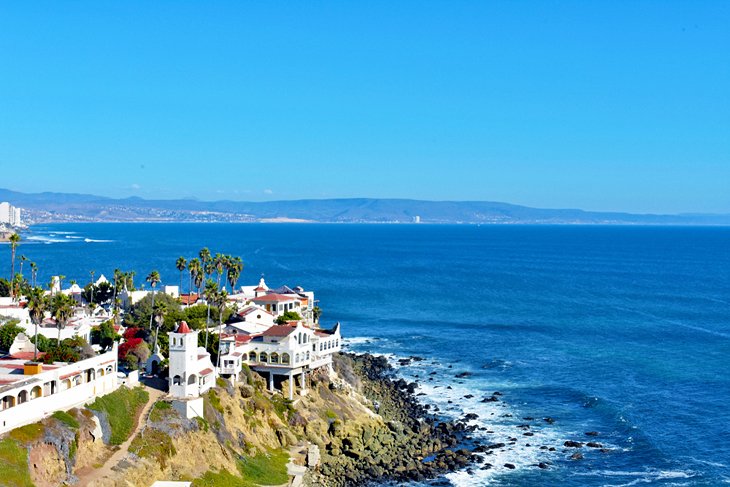 Another Mexican beach resort within easy reach of the California border, Rosarito is about an hour south of downtown San Diego and is great for cheap weekend getaways. There are many places to stay and it's a chance to experience real Mexican beach culture. The food scene is great, from nice sit-down places to excellent street food like fish tacos. There are all kinds of things to do on the beach and the water, (surfing, wake boarding and body boarding are very popular) along with a lot of fishing options.