25 Top-Rated Small Towns in California
We may earn a commission from affiliate links ()
The best small towns in California avoid the hustle and bustle of California's larger cities and deliver on the gleaming attributes of California without the crowds. From windswept coastal communities to mountain towns in the shadows of giants, some of these places deserve to be kept secret.
But with a certain charm and slower pace, California's best small towns are a magnet for those who enjoy the good life. And whether you visit for a weekend, an annual road trip, or you're looking for the best small towns to raise a family, little enclaves across the state offer new places to discover.
The most popular small towns aren't only drawing crowds based on their beautiful surroundings, but it's their culture and community that converts tourists into long-term residents each year. Many California small towns offer a vibrant arts scene or agricultural attractions; others offer a rich history.
With no two communities exactly alike, find the best places to escape the crowds with our list of the best small towns in California.
1. Carmel-by-the-Sea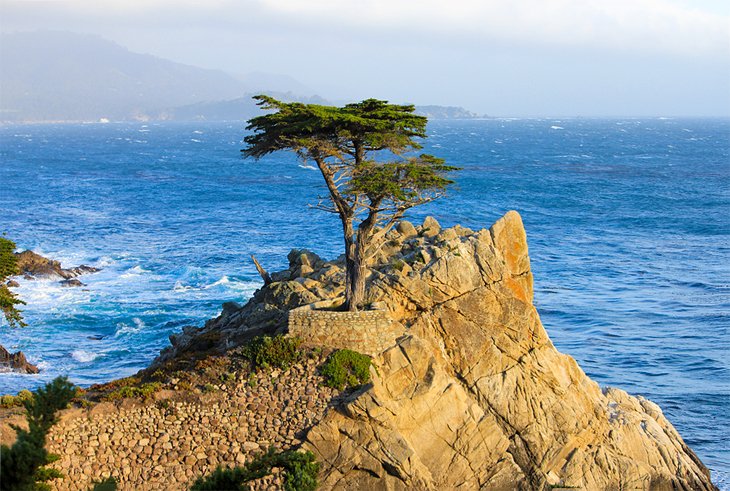 Carmel-by-the-Sea is a romantic, seaside destination on a stunning section of the Central California coast. Art galleries, boutique shops, and fairy-tale cottages dot this charming one-square-mile village on the Monterey Peninsula. But it's places like Carmel Beach, with wind-molded cypress trees, that are the true treasure of this small community.
2. Arcata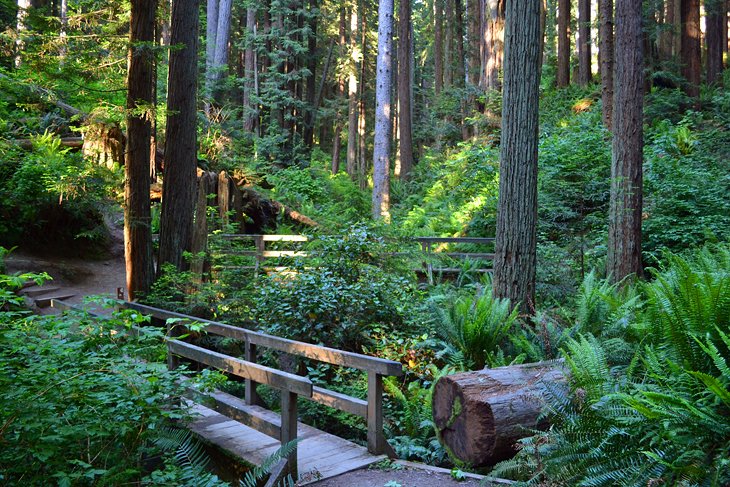 Arcata is a charming small town defined by a laid-back atmosphere and a sense of history. It's within Humboldt County in Northern California, on the northern portion of Humboldt Bay, and a short drive from Eureka.
3. Dunsmuir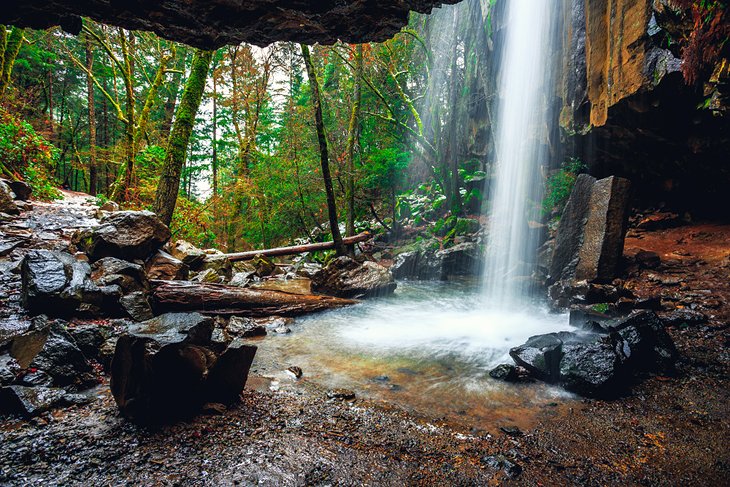 Dunsmuir is a central hub of attractions and getaways in Northern California. It's surrounded by Shasta-Trinity National Forest and Castle Crags State Park, and hikers on the Pacific Crest Trail pass through Dunsmuir on their cross-country journey.
4. Half Moon Bay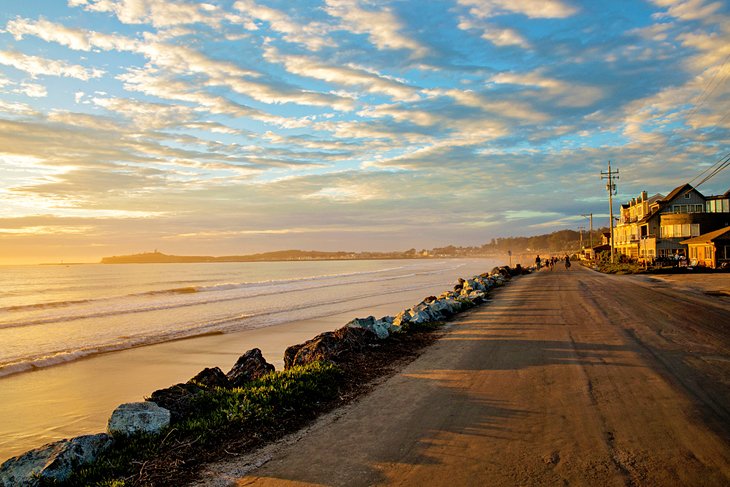 Half Moon Bay is a quaint, ocean community 45 minutes south of San Francisco. This proximity to the Golden Gate Bridge and the rest of the Bay Area doesn't represent the quiet and uncrowded attractions of Half Moon Bay, including miles of stunning beaches.
5. Mendocino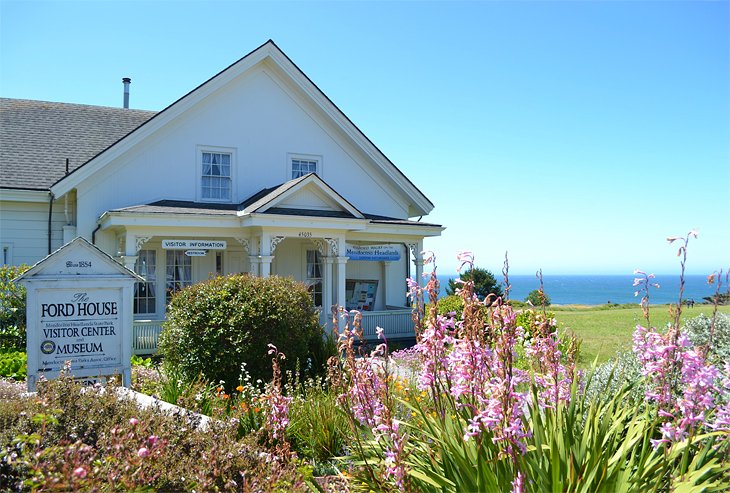 Mendocino once attracted lumber industrialists to the Northern California coast, but today, this seaside village is better known as an artists' colony and a simply stunning place to visit. It has an authentic charm dating to when it was first developed by New England settlers in the 1850s, and much of the coastal village is now classified as a Historic Preservation District.
6. Ojai

Ojai is a mountain-lovers town in a valley surrounded by the Topatopa Mountains of Ventura County, 80 miles north of Los Angeles. Much of its scenic attraction and outdoor recreation comes from the adjacent Los Padres National Forest and Lake Casitas Recreation Area.
Other popular things to do in Ojai include exploring its eclectic downtown district, filled with art galleries and trendy boutiques.
7. Ferndale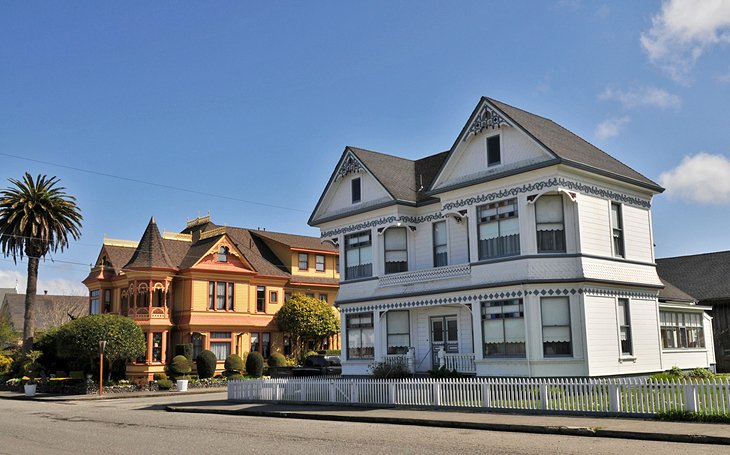 The historic city of Ferndale offers a unique oasis in Northern California, surrounded by redwood environments and the enchanting Lost Coast. This thriving small town is a 30-minute drive from Eureka and has its roots in the dairy industry,
Ferndale's successful pastoral heritage is still on display with old Victorian architecture throughout the streets. And alongside the charming attraction of homes and local businesses, it's the eclectic events of the downtown district and the friendly Humboldt County community that makes Ferndale a special place to visit.
8. Avalon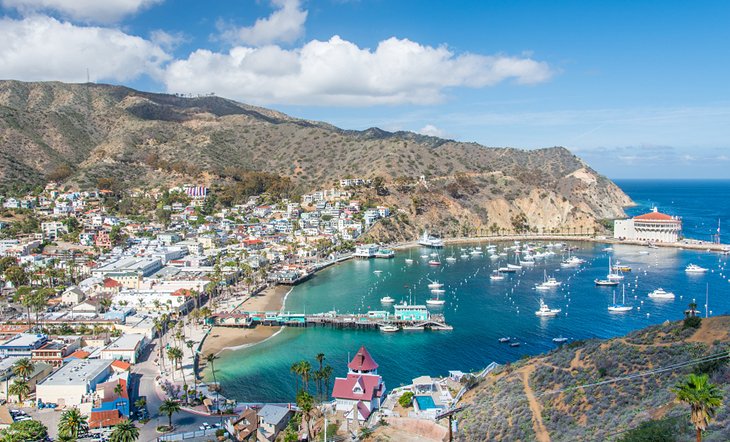 Avalon is a major hub of tourism and attraction on the stunning southeast corner of Catalina Island, off the coast of Southern California. This island paradise attracts millions of visitors each year, with many tourists arriving via high-speed ferry.
With a postcard bay and casual island pace, Avalon imbues the feeling of foreign travel without leaving the country. Wrigley Botanical Gardens on the edge of Avalon makes for a great daytime activity, as does the stunning promenade wrapping around Avalon Bay.
9. St. Helena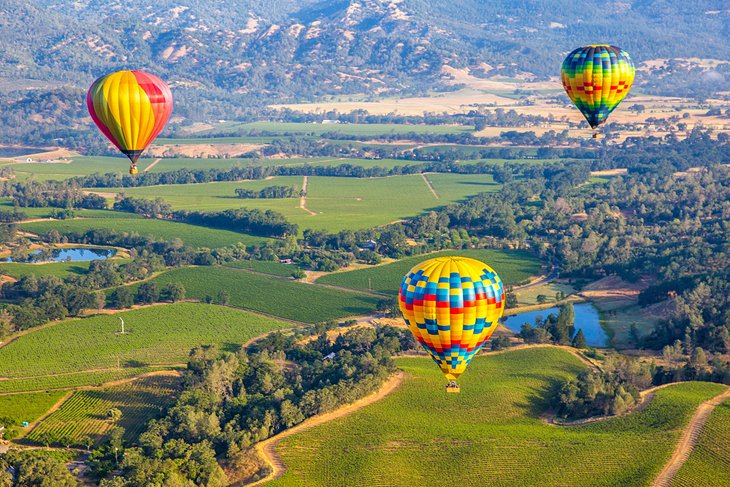 10. Laguna Beach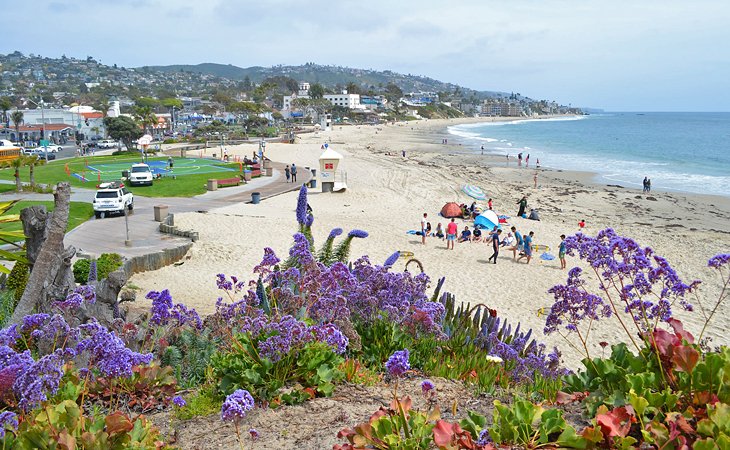 On the Orange County coast in Southern California, this artist colony receives mainstream attention and attracts celebrity and international tourists alike. And anyone who visits the bluff-lined beaches of Laguna Beach can't help but admire the sheer ocean beauty of this upscale community.
11. Julian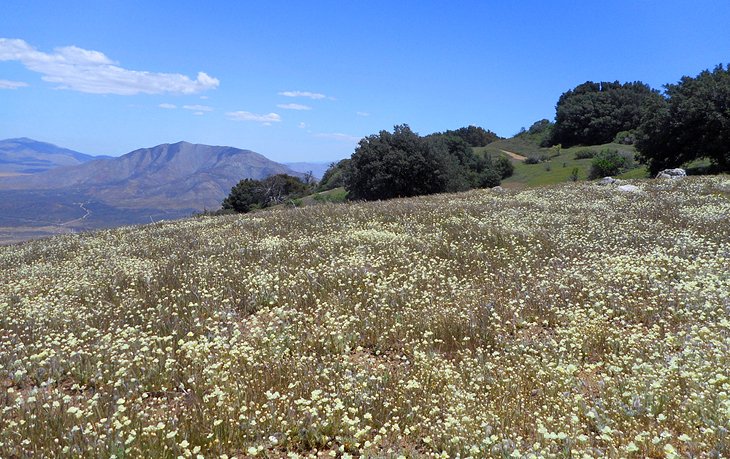 Julian is a vibrant mountain town an hour east of San Diego. It comprises a charming community built upon the 19th-century California Gold Rush. While only the architecture and historic air remain from Julian's Gold Rush past, the small town now blooms with apple orchards and accompanying pie shops that add a tasty appeal.
12. Sonoma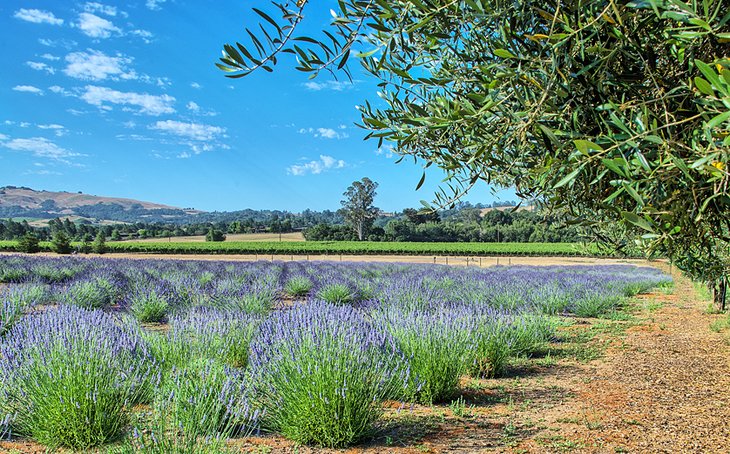 13. Idyllwild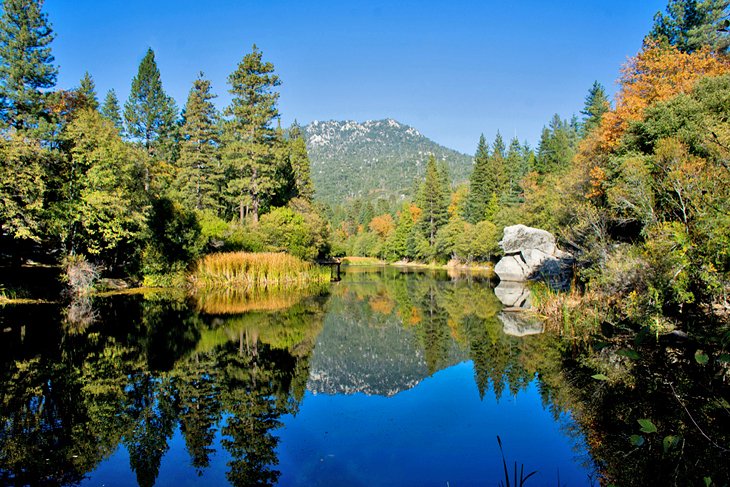 Dubbed "Idle-Awhile" by long-distance hikers passing through the area, Idyllwild is one of the first towns the Pacific Crest Trail passes through when heading north from the Mexico border.
14. San Clemente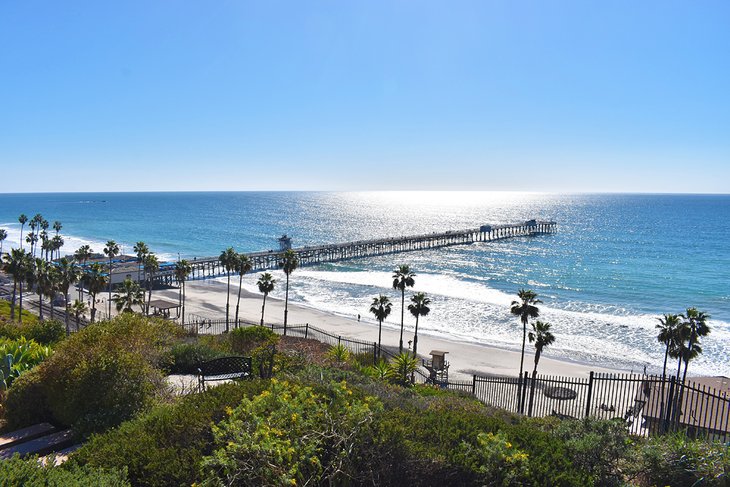 San Clemente is a beautiful surf town in Southern California, at the southern edge of Orange County. This "Spanish Village by the Sea" has a long and unique history, much of which is on display at the Casa Romantica Cultural Center and Gardens. Here, alongside a landscaped view of the San Clemente Pier, this former residence of the city's founder, Ole Hanson, dives into San Clemente's early history.
15. Nevada City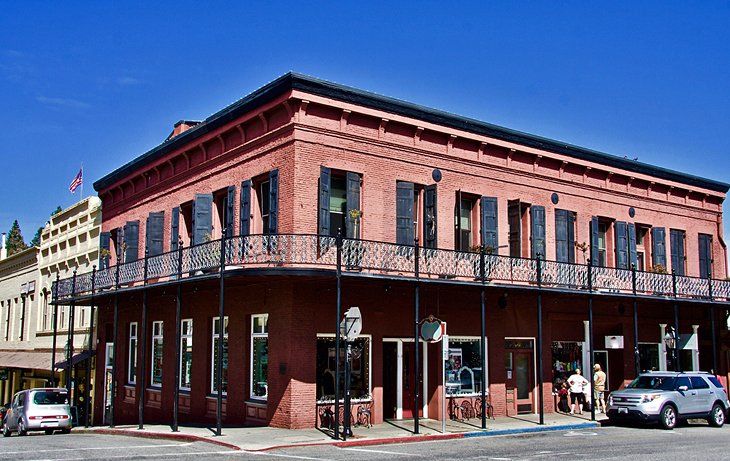 In California's Gold Country on the western slopes of the Sierra Nevada Mountains, Nevada City was originally settled as a mining camp in 1859. Time has significantly changed the industry and way of living in Nevada City, though a lot of the preserved architecture has remained the same.
16. Encinitas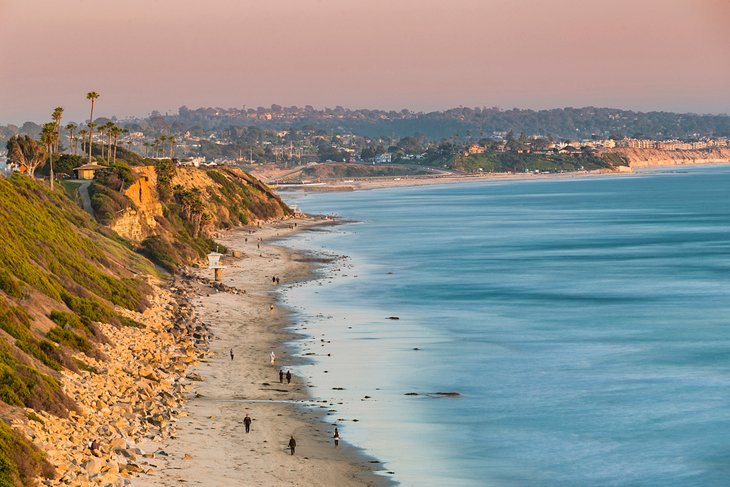 Less than 30 miles north of San Diego, overlooking the ocean, Encinitas is known as one of the best surf towns on Highway 101. But it's not just the rolling surf that makes Encinitas a popular place to visit. It's also well-traveled for its extensive floral displays found throughout the town, including the intricate arrangements at the San Diego Botanical Garden.
17. Solvang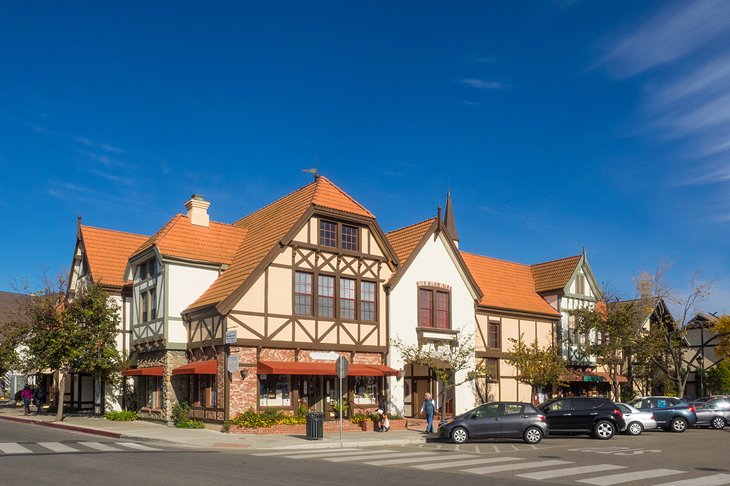 The historic Danish village of Solvang is nestled within the scenic Santa Ynez Valley, just over 30 miles northwest of Santa Barbara. It was founded by Danish Americans in 1911, and its rich heritage is very much on display throughout this charming hamlet today.
18. Lone Pine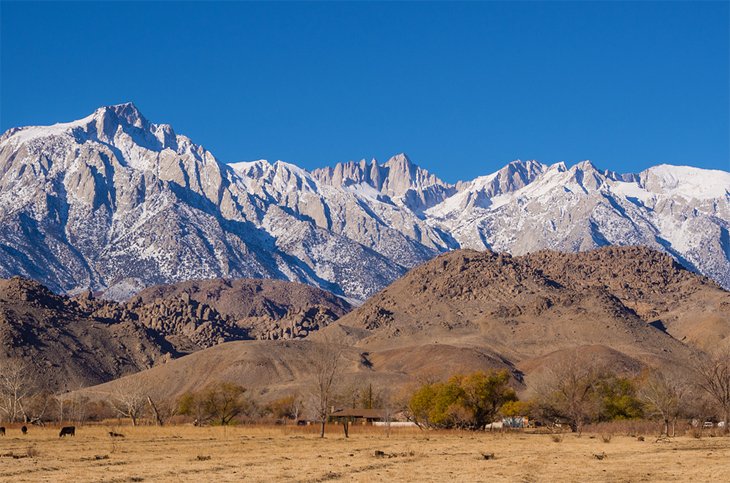 Lone Pine is a gateway town for adventure. It's within Owens Valley of Eastern California, bounded on both sides by mountains, with the tallest mountain in the contiguous United States, Mt. Whitney, towering on the western horizon. It's also a lovely place to stop and soak up the scenery.
19. Morro Bay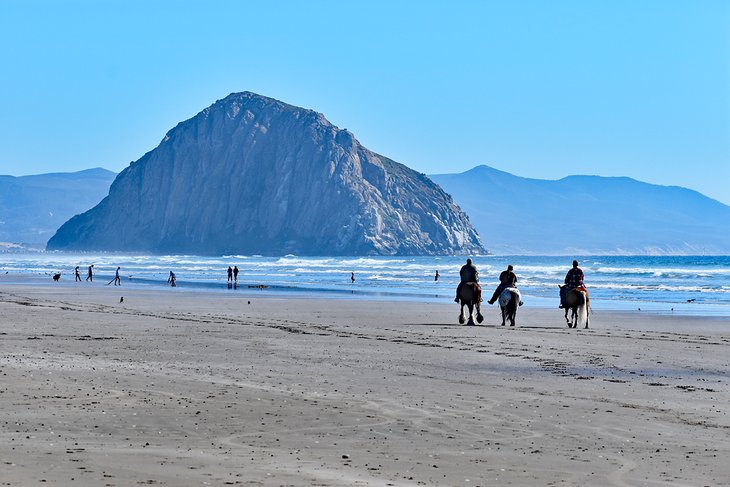 Morro Bay is a charming coastal community in San Luis Obispo County in Central California. The most prominent feature of this fishing town is the outstanding Morro Rock, standing 576 feet tall in the surf. The Morro Bay Estuary extends from this ancient volcanic plug, teeming with wildlife and connecting to the town's charming downtown district.
20. Sausalito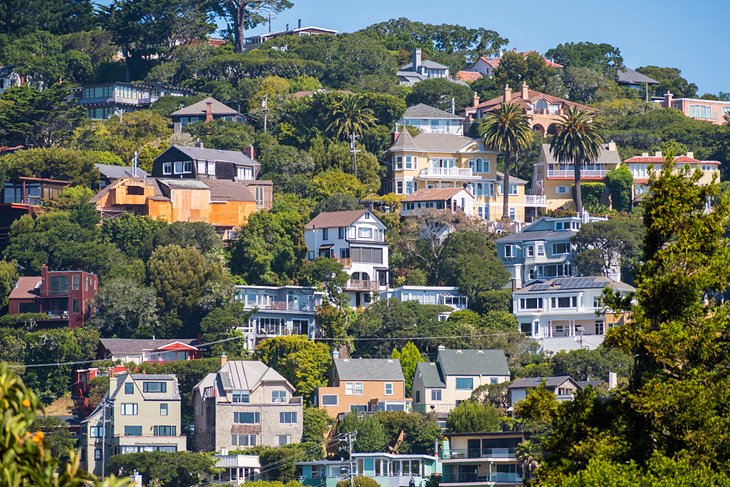 Sausalito is a short jaunt across the Golden Gate Bridge from San Francisco. It's a beautiful bay area city filled with waterfront restaurants and cafés. And it's popular for city getaways without traveling too far.
21. Tahoe City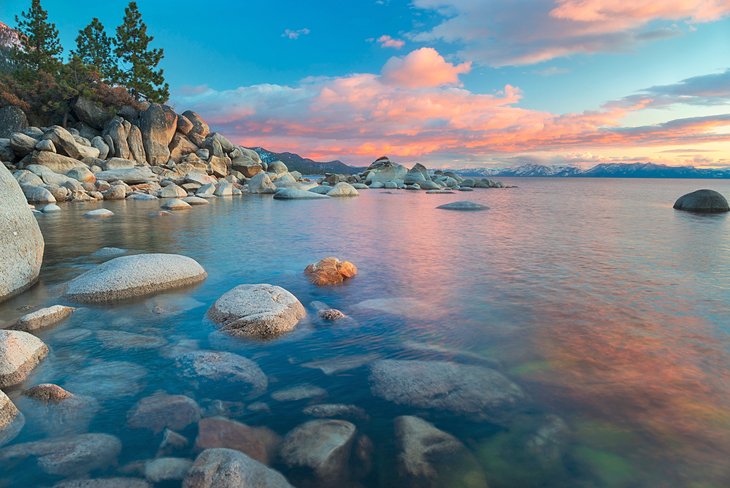 On the shores of North Lake Tahoe, this esteemed mountain town boasts big adventure throughout the year. Boutique shops and local restaurants line the historic downtown district and some of the best skiing and trail activities in California stem from the city in all directions-including the tranquil waters of Lake Tahoe at the city's edge.
22. Pismo Beach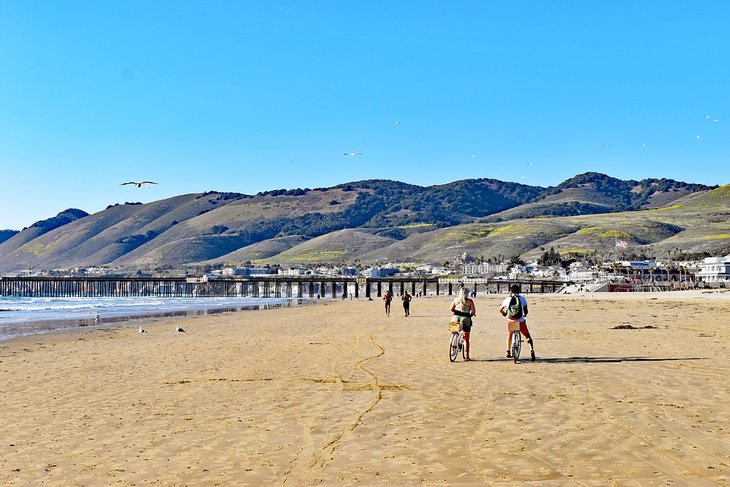 Pismo Beach is a popular tourist destination and small town in San Luis Obispo County. Many tourists flock to its Pismo Beach Pier Plaza, where a stunning ocean view awaits. A lively downtown district extends inland from the pier, offering places to grab a bite to eat after watching the sunset.
23. Temecula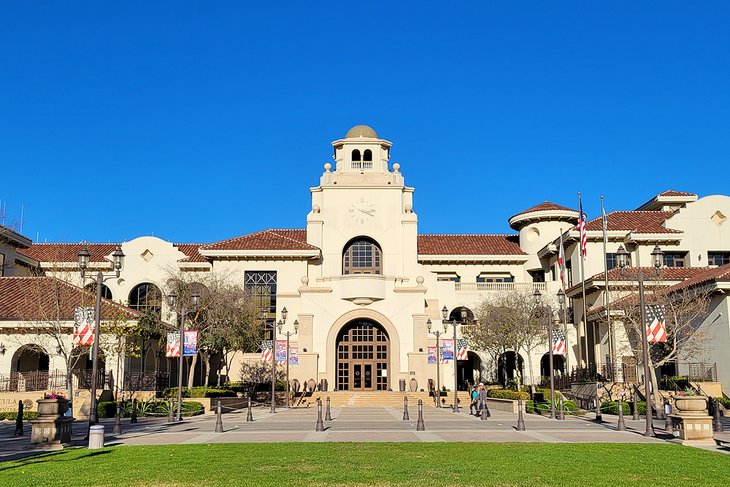 Within the Inland Empire of Southern California, 40 miles south of Riverside, Temecula is known as a relaxing getaway filled with great flavors. The rolling hillsides and agriculture within the Temecula Valley surround the town, with Rancho California Road providing the main thoroughfare throughout this verdant valley.
24. Oxnard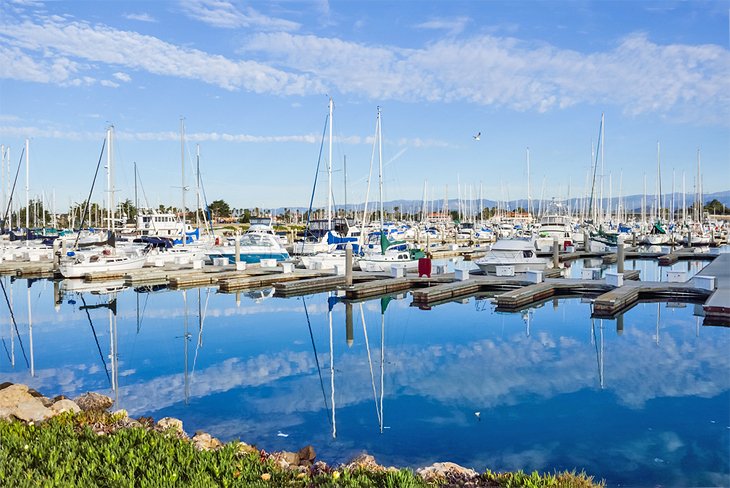 Oxnard neighbors the city of Ventura, west of Los Angeles. It's well regarded as one of California's best small towns to live in, and it's just as popular for weekend visits and vacation travel.
25. Cambria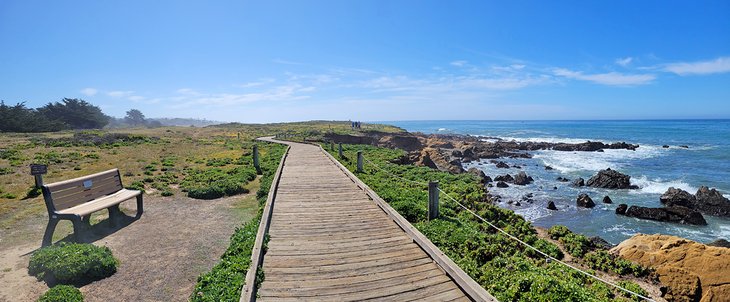 Cambria is a sleepy seaside village approximately 10 miles south of Hearst Castle in Central California. It's an ideal spot for a relaxing weekend or an easy home base during a Big Sur vacation. It's home to a handful of cozy hotels and other accommodations, like romantic B&Bs.
More Related Articles on PlanetWare.com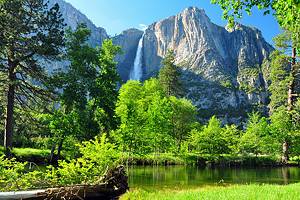 More to Do in California: For those intrepid travelers out there, some of the best places to visit in California include national parks, coastal paradises, and some of the state's bigger cities. For couples looking for an escape, romantic getaways in California are laced with intimate settings and quiet surroundings. To tie everything together for an epic vacation, the top-rated West Coast road trips tour through the many attractions of California.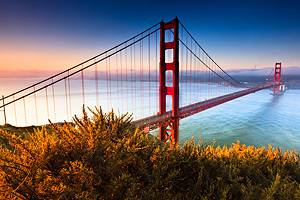 Best Big Cities in California: Offering cultural attractions on every street, the larger cities in California provide an entirely different traveling experience. The sunny streets of Los Angeles attract tourists and aspiring film stars alike with attractions like Hollywood and Universal Studios. Backdropped by the impressive Golden Gate Bridge, San Francisco is the capital of culture in the Bay Area. For even more great weather and plenty of city things to do, San Diego features internationally acclaimed attractions like Balboa Park and the San Diego Zoo.